About
We like to think that we are an extraordinary practice that is all about you - your potential, your comfort, your health, and your individuality. You are important to us and we strive to ...
...more
We like to think that we are an extraordinary practice that is all about you - your potential, your comfort, your health, and your individuality. You are important to us and we strive to help you in every and any way that we can.
More about Dr. Arvind Memorial Neurophysiatric centre
Dr. Arvind Memorial Neurophysiatric centre is known for housing experienced Psychiatrists. Dr. V Palaniappun, a well-reputed Psychiatrist, practices in chennai. Visit this medical health centre for Psychiatrists recommended by 69 patients.
Timings
MON-SAT
09:00 AM - 01:00 PM
05:00 PM - 09:00 PM
Location
974 Krishna Apppartment, Opp railway quarts, Poonamllee High Road, Chennai
Poonamallee
chennai,
Tamil Nadu
-
600084

Get Directions
Doctor in Dr. Arvind Memorial Neurophysiatric centre
MD - Psychiatry
Psychiatrist
09:00 AM - 01:00 PM
05:00 PM - 09:00 PM
Services
Submit Feedback
Submit a review for Dr. Arvind Memorial Neurophysiatric centre
Your feedback matters!
Write a Review
Feed
Nothing posted by this doctor yet. Here are some posts by similar doctors.
Panic disorder is an anxiety disorder characterized by reoccurring unexpected panic attacks. Panic attacks are sudden periods of intense fear that may include palpitation, sweating, shaking, shortness of breath, numbness, or a feeling that something really bad is going to happen.
How do we know the symptoms are of panic disorder?
Panic disorder symptoms are primarily centered around panic attacks.
• Panic attacks often consist of a pounding heart, sweatiness, a feeling of weakness, faintness, or dizziness. The hands may tingle or feel numb, the person may feel flushed or chilled.
• There can be chest pain or smothering sensations, a sense of unreality, a fear of impending doom, or loss of control.
• The person may genuinely believe they are having a heart attack or stroke, losing their mind, or on the verge of death. The most important and considerable point is the occurrence of symptoms without any known pathological reasons.
Why it occurs?
There is chemical imbalance within the limbic system and one of its regulatory chemicals GABA-A. The reduced production of GABA-A sends false information to the amygdala which regulates the body's "fight or flight" response mechanism and, in return, produces the physiological symptoms that lead to the disorder. This chemical imbalance occurs due to stress.
Is panic disorder serious?
Yes, panic attacks are real and potentially quite emotionally disabling. Fortunately, they can be controlled with specific treatments. Because of the disturbing physical signs and symptoms that accompany panic attacks, they may be mistaken for heartattacks or some other life-threatening medical problem.
Can panic disorder be cured?
Yes it is curable, the homoeopathic medicine balances the trigger release of neurochemicals and relives the symptoms on the other hand coginitive behavior therapy make you able to tackle these attacks. So homoeopathy along with behavior therapy is very effective and curative also.
At last – The impact on social and personal life
After some time, a person with a panic disorder builds up a consistent fear of having another fit of anxiety, which can influence the every day functioning and lifestyle in general. Panic disorder usually occurs alongside other conditions like depression, liquor abuse, or drug abuse. While a single panic attack may just last a couple of minutes, the impact of the experience can leave a long lasting impression and make you susceptible to more such attacks.
In case you have this issue, the repetitive fits of panic take an emotional toll. The memory of the fear that you felt during these attacks can affect your self-confidence and cause interruption to your regular day-to-day existence. In the end, this prompts to the following panic disorder effects:
1. Expectant uneasiness: Instead of feeling like yourself in the middle of panic attacks, you feel tensed and on edge. This uneasiness originates from a dread of having future attacks of anxiety. This fear is seen more often than not, and can be extremely disabling at times.
2. Phobic avoidance: You start to stay away from specific circumstances or situations. This might happen since you are maintaining a strategic distance because of your previous panic attack. On the other hand, you may stay away from areas where escape would be troublesome or help would be inaccessible in case you had a fit of panic.
Every packet of cigarette comes with the sign "Smoking is injurious to health." With every national budget plan, the prices of nicotine based addictives are hiked. Yet, you cannot quit smoking because you find it extremely difficult to resist the nicotine urge. Ayurveda says that the root cause of addiction is mental stress due to one of the 3 Doshas or forces-Vata, Pitta, Kapha. People try to terminate them through temporary, addictive methods rather than a bit more natural, holistic methods.
Here's how it can be easier for you to quit smoking by adopting Ayurvedic remedies.
1. Drink adequate amount of water, especially from a copper vessel. This helps to accumulate the wastes and release them.
2. Perform the NitiKriya (inhaling saline water through one nostril and releasing it through the other, and then reversing the procedure).
3. Performing the Bhastrika Pranayama twice every day, both in the morning and at night.
4. Consume 3 tablets or one teaspoon of triphala everyday before going to bed, to eliminate the deposited nicotine tar in your system.
5. Consumption of a measured mixture of ashwagandha, bala, shatavari and ginseng every day, or a chawanprash containing these help in detoxification.
* Changes in diet:
1. Avoid consumption of alcohol and other addictive drugs, coffee, sugar, etc because they increase the urges to smoke.
2. Decrease intake of fatty foods because your metabolism rate is lower than at most other times, so you might risk gaining weight during this period.
3. Try a vegetarian diet because it increases the Sattvik quality of your mind. Every fresh food item contains prana or life which rejuvenates both your body and mind.
4. Chew anti-nicotine gums or suck on cinnamon sticks which curb your urge to smoke.
5. Keep eating low-calorie food items like carrots, apples or celery.
* Regular exercise*
Incorporating regular exercise in your routine may help you to quit smoking more easily. It controls weight gain which is a side-effect of quitting, and also offers you a fitter lifestyle.
* Yoga*
Meditating and doing yoga regularly helps in relaxing your mind. Yogic postures like Sabasan help attain internal peace and divert your mind from craving to smoke.
Besides these techniques, there are various other ways like taking help from a professional ayurvedi ccounselor which will help you quit smoking, or socializing with friends or spending quality time with your family which will keep your mind diverted from the stress of quitting.

Obsessive-Compulsive behaviour is form of anxiety disorder in which unreasonable thoughts and fears which are obsessions that lead one to do repetitive compulsive behaviour. Root causes of obsessive-compulsiveness are complex and often deep-seated. The underlying emotional states may include the fear of unknown, not being in control, negative outcomes, failure, rejection, shame, annihilation or embarrassment
One can eliminate mild obsessive compulsion easily, where as severe obsessive-compulsiveness, require support of medical and mental health professionals.
When one finds himself pondering or obsessing over an activity, one must try to stop the negative pattern, and provide control and security. A good anchor code stops an obsessive thought pattern, and provides fact-based security for new action. One can get it under control and recover from it, however at the present, there is no cure. It is a potential that will always be there in the background, even when one's life is no longer affected by it.
The treatment for obsessive compulsive behaviour depends on the how much the condition is affecting one's daily life. There are two main treatments, firstly cognitive behavioural therapy which involves graded exposure and response prevention and the second being medication. The cognitive behaviour therapy emboldens one to face ones fear and let the obsessive thoughts occur without neutralising them with compulsions. In second case, treatment is by medication to control one's symptoms by altering the balance of chemicals in brain.
Obsessive compulsive behaviour that has a relatively minor impact on one's daily life is usually treated with a short course of cognitive behavioural therapy. Cognitive behavioural therapy involves exposure and response prevention that is used to help people with all severities. People with mild to moderate behaviour usually need about 10 hours of therapist treatment, combined with exercises to be done at home between sessions. Those with moderate to severe symptoms may need a more intensive course of therapy that lasts longer than 10 hours.
During the sessions, one works with therapist to break down the problems into their separate parts like physical feelings, thoughts and actions. The therapist encourages you to face your fear and let the obsessive thoughts occur without putting them right. It requires motivation and one should start with situations that cause the least anxiety first. These exposure exercises need to take place many times a day, and need to be done for one to two hours without engaging in compulsions to undo them. People with Obsessive compulsive behaviour find that when they confront their anxiety without carrying the compulsion, the anxiety goes away. Each time, the chances of anxiety reduces and last for a shorter period of time.
Once one has conquered one exposure task, one can move on to a more difficult task, until one has overcome all of the situations that make one anxious. It's important to remember it can take several months before a treatment has a noticeable effect. It is extremely vital to remember that no one is perfect, nor can anyone recover perfectly. Even in well-maintained recoveries, people can occasionally mess up and forget what they are supposed to be doing.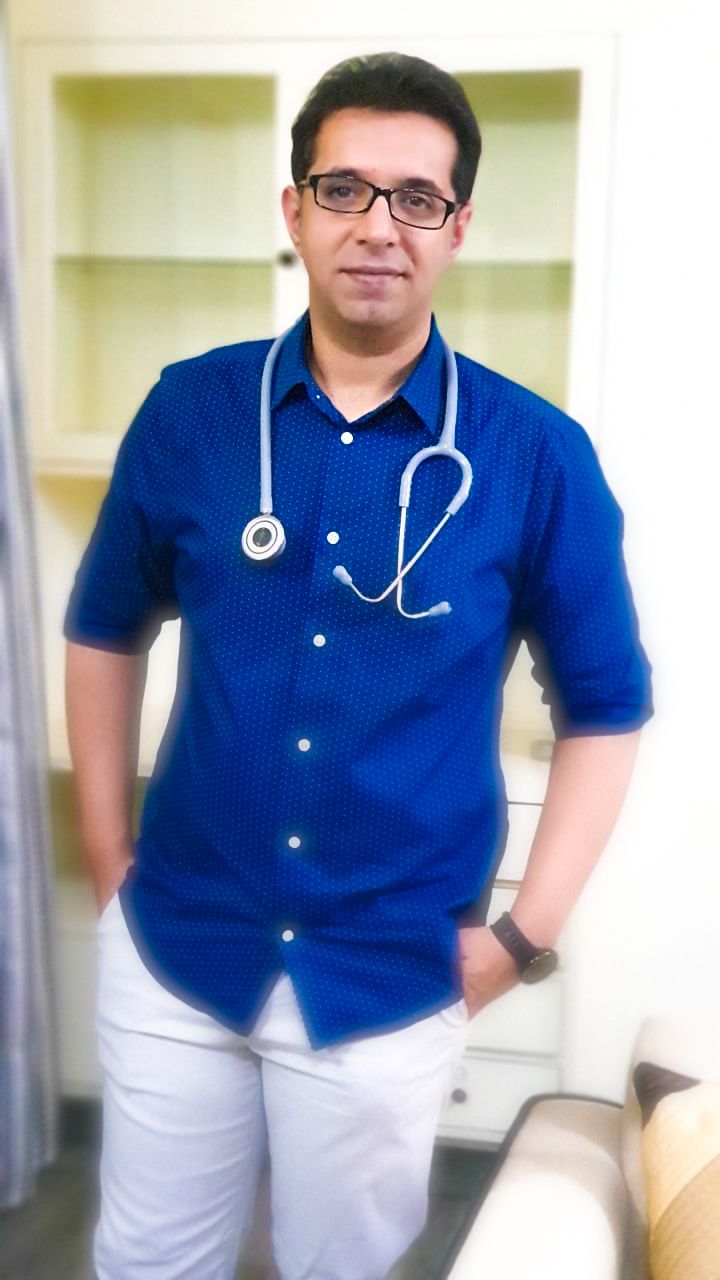 MBBS Bachelor of Medicine and Bachelor of Surgery, MD Medicine, DNB Neurology
Alzheimer's Disease is a neurological problem that is characterised by a cognitive decline and memory loss. It is a type of neurodegenerative dementia. The symptoms of Alzheimer's Disease include not being able to absorb and retain new information, lack of reasoning and judging, not being able to take on complex tasks, impaired visuospatial abilities, problems in reading, writing and speech, among many others. If a person has at least two of these symptoms in a debilitating manner, then the diagnosis can be made in favour of Alzheimer's Disease. The main causes of Alzheimer's are shrinkage of the brain size and death of the brain cells. The immune system is also said to trigger this neurodegenerative disease. Let us find out what medical science has found so far.
1. Connections: Many a times, in Alzheimer's disease, the memory and behaviour of the person changes because the brain is unable to make proper neural connections which can lead to memory loss of how a person behaved and the elements that formed the basis of the patient's cognition. Apparently, the immune system behaves in the same way within the brain and blocks the connection. This happens because there is constant communication between the brain and immune system along neurological lines, which is where the disease first emanates.
2. Inflammation: The brain is prone to inflammation or swelling that is not the normal kind. This inflammation happens as a result of the activation of the infection fighting neurotransmitters and the chemical changes that happen in the brain when an infection strikes. The inflammation usually happens in the plaques or clumps which the brain tries to protect. These clumps are made up of a protein called Amyloid. The immune system is responsible for creating this inflammation in the brain of the patient.
3. Pattern Recognition Receptors: Many of these receptors work in different manners and cooperate with each other to create a response in the brain. These PRRs can be found in the brain plaques, and they develop the signs of danger which further fuels the inflammation in the brain as a matter of protection.
4. Activation of Cells Linked with the Immune System: When the PRRs begin to respond, it basically activates the immune system and the cells of the same. This is the basic reaction that causes the changes in brain which then leads to the attachment of the protein to the tissue that is diseased, in which case Alzheimer's Disease starts. The inflammation that we had spoken about earlier basically happens in the nervous tissue.
It is important to recognise and act on the initial signs of Alzheimer's Disease before it progresses beyond one's control.
Social interactions and social skills are going to help a child make friends, help to develop hobbies and interests. It helps a child to learn something new. For children with Autism, it is not going to be easy to interact with people, in classrooms, in some simple conversations or on the playground. Being a parent of a child with Autism is not at all easy. You will never want to see your child suffer even when they interact with their friends.
But there are ways to help your child to enhance their social skills.
Here are some of them for you:
Explain it to them: Children with Autism often learn by observing things. So, when they are unable to make social interactions outside and it is you who should help your child. They spend more time with you. You will have to show them social behaviour. Just showing them how to greet or to don something will not help a child with Autism. You need to explain it to them. Along with modelling, explaining is also important.
Give a chance to lead: In order to learn things, children with Autism should interact with their friends. But if this is done in some unfriendly environment, then that can be a waste of affords. You can plan some kind of games and some activities where your child gets a chance to lead and participate in the activity, an environment which is friendly for your child.
Reward them: You need to support your children as much as possible. When you get less time to spend with them, then you can opt for therapy sessions. But therapy sessions alone will not help. When there is something done at the session, practice it at home as well. Reward them if they are able to meet the expected behaviour.
Buy a Pet: Yes, a pet can help them to improve social behaviour. They form an emotional bonding with the pets and that is when they will be able to understand these emotions and feeling. Many studies show that when a child with Autism has a pet, they learn to interact in a much better way.
Help them understand what is expected: At the very beginning, do not try to teach your child what is right or what is wrong. Rather, you should try to help them understand what is expected from them. For example, when someone is talking to them, they tend to look elsewhere. Do not tell them that it is wrong to look elsewhere, rather help them understand that when a person is talking, they expect your attention. Give them some example, some concrete example to make it easy for them.
With right practice and understand, you will be able to help your child improve their social skills. In fact, you play the major role.
1
person found this helpful

MD Psychiatry, Fellowship in Clinical Neurophysiology & Epilepsy, Certificate in Child and Adolescent Mental Health, MBBS Bachelor of Medicine and Bachelor of Surgery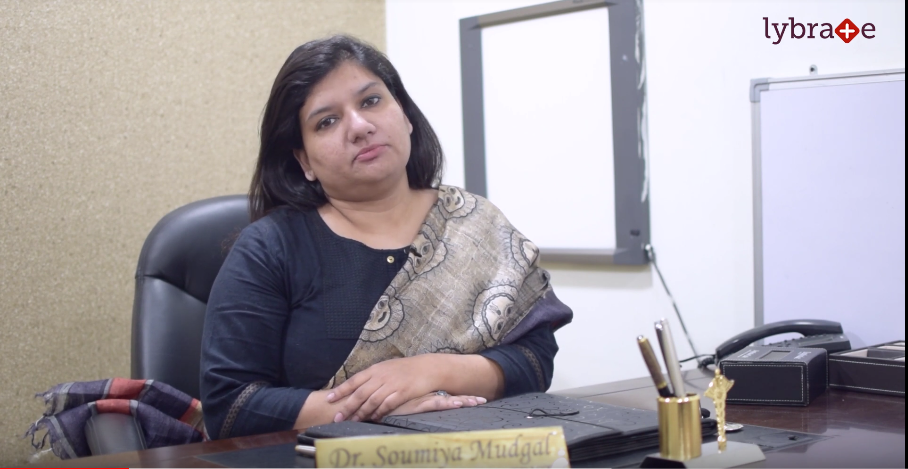 Depression in children and young people affect people from ages 5 to 18. About one in four children in India suffer from childhood depression. Boys and girls up to the age of 10 and 16 respectively, are more prone to depression. As per the report released by WHO, among 10 South-East Asian countries, India has the highest suicide rate.
670
people found this helpful

MD Psychiatry, Fellowship in Clinical Neurophysiology & Epilepsy, Certificate in Child and Adolescent Mental Health, MBBS Bachelor of Medicine and Bachelor of Surgery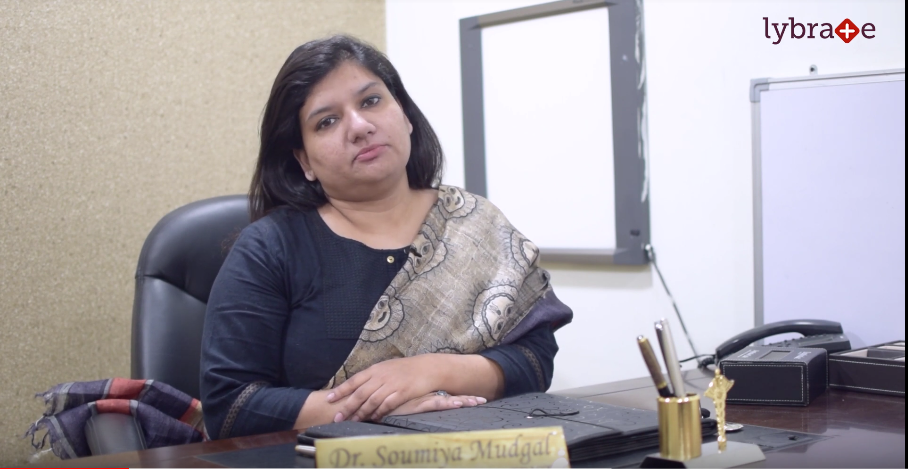 Obsessive Compulsive Disorder (OCD) is a disorder that causes anxiety. It is also called anxiety disorder. The main characteristics of this disorder are uncontrollable, unpleasant thoughts, which are continuing. OCD causes the mind to get stuck on a specific thought or inclination. For instance, you may repeat a task forty times to ensure that it has been done properly. You will not be able to get it out of your mind.
606
people found this helpful
Take sky fruit, org wheat grass powder, nigella cap, drink 30 ml virgin coconut oil, put almond oil into both nostel at bed time, barahmi gold vati, may contact for any assistance.
1
person found this helpful
Previously known as multiple personality disorder or simply split personalitydisorder, dissociative identity disorder is a very serious and unpleasant form of dissociation. It is based on the lack of connection, or rather a discontinuity in thought, action, feeling, memory or even a misplaced sense of identity. It is usually considered to be a result of severe traumatic experiences in early childhood, varying from extremely physical to repeated emotional or sexual abuse. It is thought to be a self-defense mechanism where the person dissociates himself from any such experience or situation that would deem to be harmful to his or her conscious self. It is, however, not to be confused with schizophrenia.
Symptoms
There are innumerable indicators that point towards dissociative identity disorder. Some of them include:
Severe depression
Sleeping problems such as insomnia or sleep apnea
Alcohol or drug abuse
Anxiety attacks and phobias
Suicidal tendencies
Abnormal rituals and compulsions
Visual or auditory hallucinations
Self-persecution and self-sabotage tendencies
Time-loss and amnesia
Mood swings
Headaches and migraines
Inability to remember important personal information
'Switching' of identities
Causes
The main causes of split personality disorder are unfortunately still unclear and vague, although 99% of persons who suffer from this disorder have a severe traumatic history or background. The causes need not be physical or sexual abuse. It could also stem from emotional abuse like insistent neglect. Studies have also showed that children may become dissociative, if their parents are either too strict or unpredictable.
According to World Health Organization, cancer cases have been doubled in past 30 years. Cancer is a life-threatening disease, so the psychiatric problems in cancer patients are also very major. At least one-third of the cancer patients face psychiatric problems. Due to increased mortality, patient start to develop psychiatric disorders.
Psychological Problems in Cancer Patients:
There are two major psychological disorders which are common in cancer patients:
Depression and Anxiety: Grieving over the life chances due to cancer is normal. Life suddenly depends on other. However, if a person is sad for a long duration of time and cannot overcome, there are chances that they might be suffering from cancer. Depression can cause a lot of harm to the patient, physically and emotionally. Patient usually loses interest in getting the cancer treatment, and it also causes distress emotionally. If the symptoms of clinical depression are clear to the patient or the people around them, it is strongly recommended to start taking therapy session.
Some of the most common symptoms of depression are:
Being hopeless and unmotivated

Losing interest in all activities which were fun before

Trouble in concentration

Doubting the self-worth

Feeling guilty

Regular suicidal thoughts

Huge weight loss or gain

Always feeling tired

Being restless
What to Do If Someone Going Through Cancer Depression?
Let them know that treatment of cancer will help them improve their condition. There is no reason to be hopeless as cancer is curable. Reassurance is the key.

Try to keep the patient busy with a conversation or activities that they enjoy. Never leave them alone.

Encourage them to do mild exercises every day.

Tell them being optimistic is the way to go for cancer treatment.

Promote therapy.

Tell them to continue with cancer treatment. It also helps with depression if the condition of the patient improves.

Let them know they are not alone.
Treatments to Cure Psychiatric Problems:
Apart from the support from family and friend which definitely helps the patient, there are few clinical methods which help in curing psychiatric problems in cancer patients.
Medication: It can be very useful for the patients when it is consulted with the doctor. Medication should not affect the cancer treatment. Some people respond to therapy in a positive way. People with severe depression are recommended to medication and the psychotherapy as well.

Psychotherapy: Therapy goes a long way for cancer patients, as it helps them to talk openly and tell their perspective. Therapy focuses on changing the thought process of a cancer patient. A therapist gives a valid reason and approach to the patient with a problem-solving attitude. Therapy helps the patient with rational thinking and generates a positive attitude towards life. By eliminating negative thoughts in the patient, therapist encourages the patient to go on with the treatment and be optimistic.
Conclusion:
There are many treatment options, but it is always advisable to consult a doctor before opting for any treatment. Since everyone is different from other, their condition causes and symptoms also differ from one other, consulting a doctor is always a great and a safe idea.
View All Feed
Near By Clinics

View Clinic
4.4
(

15

ratings)
Kattupakkam, Chennai,
Chennai
View Clinic