About
Customer service is provided by a highly trained, professional staff who look after your comfort and care and are considerate of your time. Their focus is you.
...more
Customer service is provided by a highly trained, professional staff who look after your comfort and care and are considerate of your time. Their focus is you.
More about Atharvanee Ayurveda
Atharvanee Ayurveda is known for housing experienced Ayurvedas. Dr. E.K.Divya, a well-reputed Ayurveda, practices in Chennai. Visit this medical health centre for Ayurvedas recommended by 47 patients.
Timings
MON-SUN
09:00 AM - 12:00 PM
05:00 PM - 08:00 PM
Location
#4/3, Vivekananda Nagar Main Road, Nesapakkam, Chennai

Get Directions
Doctor in Atharvanee Ayurveda
09:00 AM - 12:00 PM
05:00 PM - 08:00 PM
Services
Submit Feedback
Submit a review for Atharvanee Ayurveda
Your feedback matters!
Write a Review
Feed
Nothing posted by this doctor yet. Here are some posts by similar doctors.
The dark pigmentation, also known as hyperpigmentation is a condition whereby there is an elevated production of melanin, the pigment responsible for the skin color. The hyperpigmentation can be an extremely unpleasant and annoying experience affecting the overall appearance of a person.

What triggers the hyperpigmentation of the skin?
The hormonal imbalance can be an underlying factor responsible for the increased production of the melanin by the melanocytes. It is a well-known fact that the use of birth control pills can elevate the estrogen and progesterone level. The increased estrogen level acts as a catalyst, triggering an upsurge in the melanin production.
The dark pigmentation can also be a hereditary trait that runs in the family.
In some, if not all people, increased exposure to the sun rays can trigger a skin inflammation leading to hyperpigmentation.
The problem can also stem from skin allergies that may result in an inflammatory response, eventually giving rise to the skin pigmentation.
Certain medications such as chemotherapeutic drugs, anti-seizure drugs, non-steroidal drugs, or hormone therapy can act as catalysts resulting in dark pigmentation.
Skin damage caused by eczema or identical dermatological conditions can also lead to pigmentation of the skin.
Natural remedies to reduce the dark pigmentation
While medications and treatments may be available to reduce the hyperpigmentation of the skin, most people opt for the natural remedies which prove to be equally effective, if not more. Mentioned below are some natural remedies that have produced amazing results in the case of hyperpigmentation.
Many people with skin pigmentation or blemishes have benefited immensely from the use of potatoes. Just cut a potato in two halves and sprinkle some water on the exposed side. Now take this exposed side of the potato and gently rub it on the affected skin area. Keep it for about 10 minutes and then rinse it off with lukewarm water. Regularly use this for about a month (three to four times daily).
Apple cider vinegar can also work miracles in the case of dark pigmentation. Take water and apple cider vinegar (about 3-4 tablespoons each) in a bowl. Apply this mixture on the affected skin area and then wash off with water (lukewarm) after 5 minutes. For the maximum results, the mixture should be used twice daily.
Lemon, known for its bleaching properties can also be used to treat the pigmentation. Take lemon juice and turmeric powder (1 tablespoon each) in a bowl and apply it on the affected skin every night before retiring to bed. In the excitement, however, do not forget to rinse it off with water after 15 minutes.
You can also use lemon juice (1 whole lemon) and organic honey (2 tablespoons) mixture on the skin. Wash it off after 15 minutes and skin pigmentation will be a thing of the past. Use this regularly (twice daily).
The regular use of aloe vera gel (2 tablespoons) and raw honey (1/2 tablespoon) can also work wonders to reduce the pigmentation. The mixture applied should, however, be rinsed off with lukewarm water after 20 minutes.

Ph.D In Food Science & Nutrition, M.Phil Foods & Nutrition, MSc - Dietitics/Nutrition, B.Sc - Home Science
Dietitian/Nutritionist, Coimbatore
Are you aware of the function of appetite hormones in your body? Appetite hormones or hunger hormones are the hormones which are responsible for making you feel hungry, and also account for a decreased appetite, which is common for all of us at times.
Leptin and Ghrelin are the two primary appetite hormones, which are produced in your body.
About Ghrelin
Ghrelin is your body's appetite increasing hormone, which gets released in the stomach. It is responsible for signaling hunger to your brain. It is said that the ghrelin levels in your body play an important role in how quickly you feel hungry after having a meal. Usually, the ghrelin levels increase before you eat. This signifies that you are hungry. They go down for almost three hours after your meal. It is believed that ghrelin plays a more important role in the regulation of your body weight, which is a much more complex procedure.
About Leptin
Among the two appetite hormones, leptin accounts for being the appetite suppressing hormone. It is considered to play a more important role than ghrelin in maintaining the energy balance of your body. It is also believed that leptin is responsible for the regulation of ghrelin. Leptin helps in signaling the brain that your body has enough energy in the form of body fat. It is considered that the more fat you have, the more amount of leptin is present in your blood. However, the level varies based on factors such as when you took your last meal, and your sleeping patterns.
How to control your hunger hormones?
There are certain ways by which you can control your appetite hormones. It can be done primarily by avoiding food items that contain high fat. When you eat, messages are transmitted to several parts of your body, indicating that you have had enough. While consuming fatty food, this system does not send messages as effectively. Consuming fat makes you consume more calories, which in turn lets you store fat and gain fat.
It has been proven that either a diet which is rich in good carbohydrates or a diet which is high in protein, suppresses your ghrelin production more effectively than a high fat diet. It is important for you to get proper sleep for controlling your appetite hormones. Studies prove that sleep deprivation is associated with an increase in your ghrelin levels, appetite, and hunger, compared to people who get 10 hours sleep on a regular basis.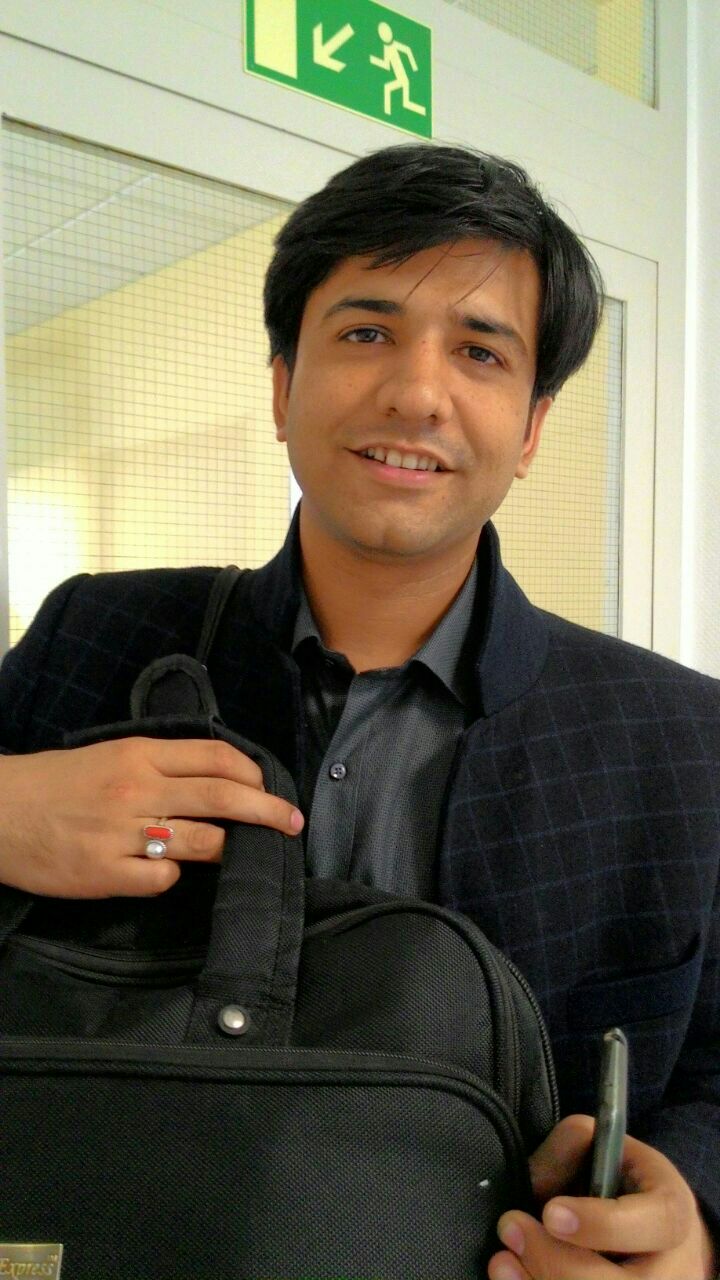 MBBS, MS - Obstetrics and Gynaecology, Ultrasonography Basic Traning Course, Diploma in Minimal Access Surgery, Advanced Infertility & ART training, Advanced training in ultrasonography, PG Diploma in IVF & Reproductive Medicine
Though ovarian cysts can be well-treated with surgeries but not all surgeries are good for operating them. Thus, you have to choose the safest option that can help you to avoid adverse impacts after surgery.
Laparoscopic method is the approved surgical method that can operate ovarian cysts in the best possible manner. This treatment is completely painless, and thus you will not suffer at all while conducting the concerned method.
What is the best surgical method for ovarian cysts?
If you are looking for the best surgical method that can treat ovarian cysts, then nothing can be a better option other than laparoscopic surgery. There are many potential benefits of this surgical treatment for which it is more preferred in comparison to the traditional surgeries.
- Improved treatment: This treatment is quite an advanced treatment which is not invasive and moreover, the count of side-effects is quite lower. Modernized surgical equipments are used in this regard so that ovarian cysts can be removed with great ease and convenience. Moreover, the chances of medical malpractices or errors can be completely eliminated, and thus the patients remain safe.
- Needs short tenure: This treatment does not take a long time, and rather it can be completed within a short time. You do not have to stay at the hospital for long rather can get discharged on the same day treatment takes place. Thus, you can save a lot of medical expenses.
- Reduction in sufferings caused due to surgery: Sufferings due to surgery can be reduced or completely eliminated to a great extent, and this is one of the leading reasons why this treatment is preferred for removing ovarian cysts. You will not face any painful sensation and on the other hand, the trouble of blood transfusion is also avoided in this case.
- No exposure to contaminants: internal organs will be protected against different kinds of contaminants by implementing laparoscopic surgery. If the organs get contaminated, then the possibility of post-operative infections will rise. Infectious diseases are very much dreadful.
- Small incision-size: Incision size is quite small, and this is really quite beneficial in preventing different unwanted symptoms like pain, excessive bleeding and others. You do not have to take strong medications for getting rid of post-surgery symptoms. Scar tissues often get affected by infectious diseases, but in this case, it does not happen, and thus you will remain completely safe and secured.
There are many myths surrounding fat and weight loss today. From fad diets to exercises that promise to burn fat in no time at all, the Internet is flooded with material and information that can confuse people. So here is our list of facts and myths regarding fat loss.
Starving: This one is a big myth! Do not starve as this will only make your body store fat from whatever little you may be ingesting. Also, such habits will weaken your bone and muscle strength in the long run.
Snacking: Avoiding snacks for fat loss is a myth. You need to divide your meals into smaller portions for faster fat loss, which means one or two of those meals could actually be snacks. But a snack which comes in the form of a bag of chips is a bad news. So get a salad or almonds for a snack instead.
Carbs: If you have come to believe that all carbs are bad, then you need a reality check. This one is a major myth. The body requires nourishment above all else, and this includes some amount of carbs. While having a cheese burger is a big no, having a potato salad minus the heavy cream dressing is actually a good idea and will give your body plenty of energy. Get the drift?
Calories: While you may have been led to believe that certain kinds of food can burn calories, this is actually a myth. The reality is that there are different kinds of calories and you must choose food that is high in fiber so that the metabolicsystem gets a boost. Food like oats which come with high dietary fiber can actually help push the food out of your digestive system, faster and more effectively.
Eating Right and Exercising: Many people believe that eating right and exercising are the best ways to banish fat from your life - forever. This is a myth. After a certain age, the metabolism does slow down. Eating right and exercising as a matter of routine helps in avoiding a sudden and massive weight gain. Above all, your diet and exercise should be flexible so that you can accommodate a slowdown without piling on fat.
The fat loss journey is one that is based on a consistent system of eating right and staying within a routine. So avoid myths and get yourself a well nourished, active and well rested body.
If you hear a constant ringing in your ears without any external stimulus, it is called tinnitus. The sound can also manifest as incessant roaring, hissing, buzzing or clicking. The sound can be loud or soft, low or high pitched. Tinnitus can occur in one ear, or both the ears.
Tinnitus is primarily of two types:
Subjective tinnitus: This type of tinnitus is very common. In this type, only you are able to hear the ringing, or buzzing. The main cause of subjective tinnitus is ear problems, especially in the inner, middle and outer ear. Problems in the auditory nerves (hearing) or auditory pathways (the part in your brain that changes nerve signals into sound) can also cause subjective tinnitus.
Objective tinnitus: In this type of tinnitus, the doctor can also hear the sound when he/she performs an examination. This type of tinnitus is rare. Muscles contractions, problems in the blood vessels or conditions in the middle ear bone can cause objective tinnitus.
Causes:
Tinnitus is not a condition; it is more of a symptom of some other underlying medical condition. Tinnitus can be caused by any of the following complications-
Hearing loss (This happens mostly among older people)
Loud noises
Sinus and ear infections
Blood vessel or heart problems
Meniere's disease (The inner ear is affected by unknown causes which lead to deafness)
Brain tumours
Hormonal changes (This happens mostly to women)
Thyroid problem
Symptoms:
The symptoms of tinnitus include
You hear noises that no one else will be able to hear
The sound can be depicted as chirping, whistling, screeching, clicking, static, hissing, buzzing, roaring, pulsing, musical or whooshing.
The sounds can vary greatly in volume and it is most prominent at night or when your surroundings are quiet
Loss of hearing commonly follows tinnitus.
Treating Your Tinnitus
Depending on the results of your hearing evaluation, you may get a recommendation for one of the following types of tinnitus treatment.
Tinnitus Retraining Therapy (TRT) uses cognitive behavioral therapy in combination with a masking device to help you learn to ignore the background ringing noise in your ears.
Tinnitus masking or noise suppression devices are common treatment options for tinnitus sufferers. This type of device is worn in the ear like a hearing aid and produces either a constant signal or tonal beats to compete with the sounds you're hearing. The hearing care professional will use the pitch matching and loudness matching tests to set the signal at a level and pitch similar to the tinnitus you are perceiving.
You can also use a free-standing white noise generating machine. Tinnitus generally gets worse when you're in a quiet space, so being able to bathe a room in background sound might be all you need to help you ignore the ringing in your ears.

The longest nerve in the body is the sciatic nerve. The sciatic nerve starts from the lower part of the spine, through your hip to the back of the leg. So when it is said sciatica, we refer to pain in this nerve. Since the nerve covers the spine, hip and leg, sciatic pain is felt in the areas through which it passes. The lower leg muscles and sensation in the legs, thighs and feet are controlled by this nerve.
Symptoms usually include:
Pain that radiates from the lower back to the hip and to the leg
Sharp, tingling, dull, constant or burning pain
Loss of bladder or bowel control
Moving the leg gets difficult so usual activities like walking, sitting and standing become painful
Homeopathic remedies are easy and gentle on the body. Homeopathy aims to boost the body's immune system so it can fight all its weaknesses. The following remedies may prove to be useful:
Ammonium Muriaticum: It is taken for chronic pain in the heel or for chronic backache or when straightening the knee gets difficult as hamstrings contract. It is also taken for limping.
Bellis Perennis: In periosteum injuries, stiffness and deep aches in the spine Bellis Perennis is used. It is also used for tailbone injuries. It is also helpful for nerve pains during pregnancy.
Calcarea Fluorica: If the vertebra degenerates after trauma to the spine, then Calcarea Fluorica can be useful.
Cicuta: The worst back injuries with serious trauma and muscles spasms are treated with Cicuta.
Hypericum: Hypericum is suggested for tailbone injuries, temporary paralysis, spinal concussions and for sharp pain that tingles and moves upwards.
Rhus tox: If after lifting weights, overexerting muscles and exposure to anything wet, you feel tearing and burning pain, then Rhus tox is beneficial. Cramps that get better after heat application, but get worse after exposed to the cold are also treated with Rhus tox.
Ruta: Stiffness and pain from back injuries, twisting the wrong way and bruises are prescribed with Ruta.

Diploma In Electrical Engineering, MCA, MBA, Certification In Sound Therapy
Alternative Medicine Specialist, Delhi
Gong happen to be one of most powerful and as well as the oldest transformational and therapeutic instruments. It has been used for different kinds of purposes like rituals, any kind of ceremony, meditation and prayer for way back, since the time of Bronze Age.
The sound of the Gongs has different sets of qualities including:
Have relaxing and calming influences on the mind and body.
It centres and energizes.
The sounds have a transforming and healing effect on a person.
Gongs are also used in yoga.
Used as sound to meditate.
Acts as a vibration therapy.
When any metal is banged upon, electrons get electromagnetically charged and hence a plasma field is formed.
The plasma field gets created off the gong and the one who listens, tend to become part of the field. Metal has always been known as a material; wherein the electrons leave behind their own atoms and go on to join other atoms.
As and when there is an end to the activity of the gong, the electrons get back to their original atoms. Once the gong comes back to rest, the plasma along with the energy field collapse. Again when the gong revs up, the Plasma field tends to expand and intensify.
Usefulness of Gongs
Gongs happen to be useful in a number of ways. They include:
They help to resolve emotional as well as physical dissonance.
Playing along with listening to gongs help to offer spiritual, emotional and physical resolutions, thus open the doorway towards the Universe.
Once the path towards the Universe gets opened, energies start to move, which are Universal in nature, to make an entry into a spiritual dimension.
Gong, which is basically a psychoacoustic path towards greater states of awareness and consciousness.
This is also an ideal tool which helps to reduce stress, stimulate the glandular system and break up emotional blockages.
When they are played in a skilful manner, gongs help to resonate and stimulate all cells within the human body at the same time.
Other Effects on One's Body
There are certain other useful effects of Gong. They are:
They generate really powerful ripples of multiple dimensions of sound that grow into waves and fill the whole body in streams of sound.
Gongs have the potential to keep on expanding and represent people's connection with a kind of oneness that is holographic in nature.
So, Gong is a tool which helps to engulf people in total sound and through their intuition, they are brought back towards attainment of complete health and balance.
Through the unique quality of its resonance, ensures integration of diverse elements into a total power of synergy.

Bachelor of Ayurveda, Medicine and Surgery (BAMS) And Naturopath (ND)
Split ends is a cause of concern, especially among women. Split ends badly affect the quality of your hair and also do not look good. It is important that you get rid of split ends as soon as possible. Some of the causes for split ends are excessive combing, lack of conditioning, combing wet hair, deficiency of nutrients in the body, exposure of the hair to pollution and dust, using chemical colours on hair, etc.
In this article we are going to discuss some ayurvedic ways in which you can get rid of split ends:
Oiling Your Hair: It is very important that you oil your hair on a regular basis. You should oil your hair and leave the oil on your hair for 1 hour before you wash your hair. You can use coconut oil, almond oil or Bhringamalakadi taila. Just like you shampoo your hair, you will need to oil your hair frequently to keep it nourished and prevent split ends from developing.
Use a Wide Toothed Comb: You should use a wide toothed comb to detangle your hair. Using a wide toothed comb will prevent your hair from getting damaged any further. Small or sharp combs tangle the hair even more which makes it very difficult for you to detangle.
Use Herbal Based Shampoos: You should use mild shampoos which are herbal based as they will not damage your hair. Using shampoos which have ayurvedic ingredients will not only help repair your split ends but will also help in strengthening your hair. Prevent dying or using chemicals to colour your hair which causes more damage than good to the natural balance to your hair.
Diet: A big part of any ayurvedic treatment or remedy is diet. It is very important that you pay close attention to your diet if you want to get rid of split ends. You should include certain foods like spinach, egg, curry leaves, milk and amla in your diet. These foods not only help in repairing your split ends but also helps the body in many other ways.
We hope that this article will help you in repairing your split ends the ayurvedic way. Ayurveda is one of the best ways of healing and everyone benefits from it.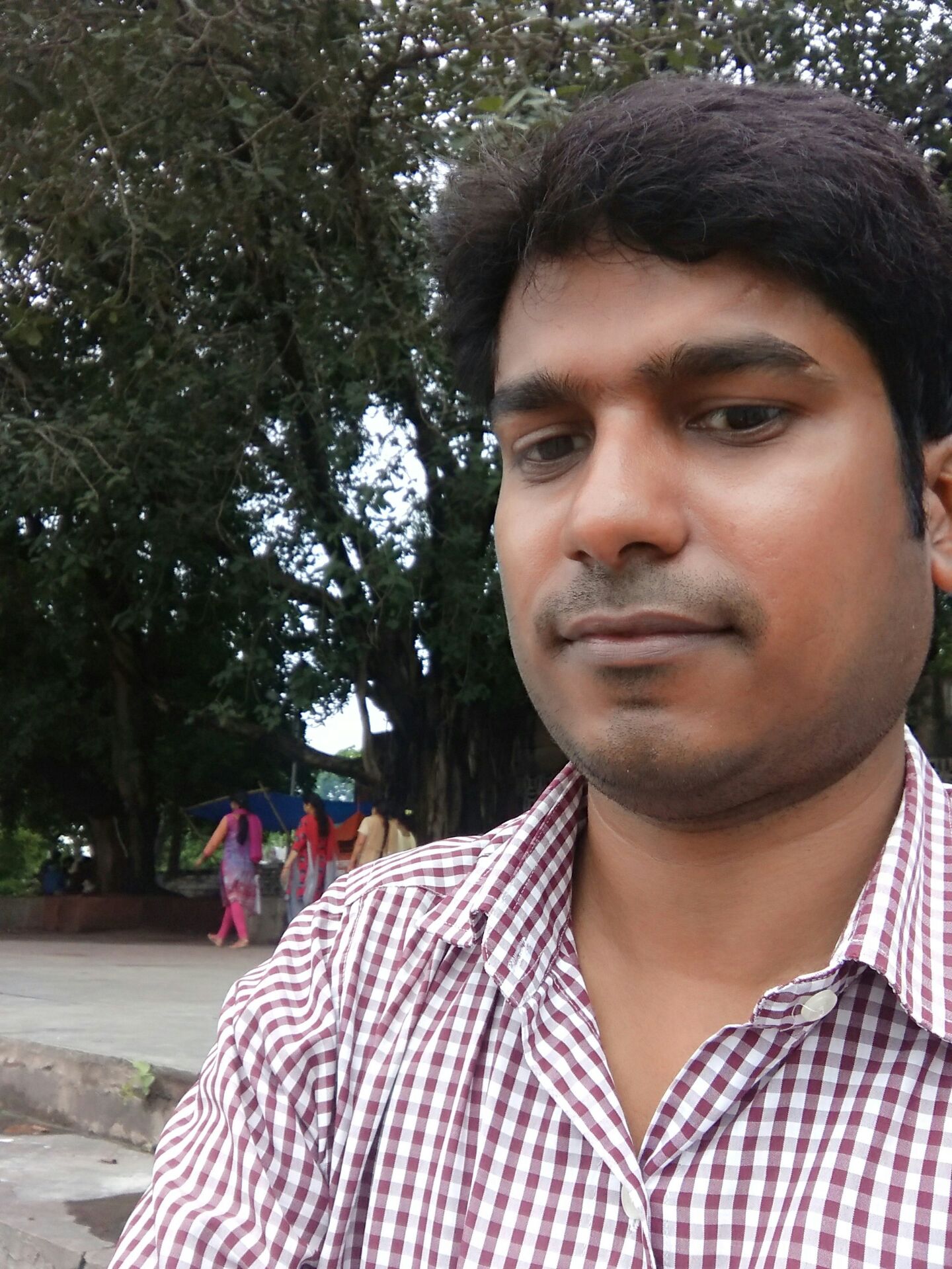 Rajendra Institute of Medical Sciences, Ranchi, Rims, ranchi, AIIMS
Migraine is a severe form of headache wherein, the excruciating pain is accompanied by an extreme sensitivity to sound and light; you also experience nausea. The headaches usually affect either side of the head and are throbbing in nature. Hot flashes, numbness of limbs and blind spots in the eye; these are often considered as warnings. In certain cases, migraines can cause blackouts that can range from a few seconds to a few minutes.
Migraine occurs in four stages:
Pro-drome (symptom indicative of an onset of an illness)
Aura (visual auras including blurred vision)
Headache
Post-drome (the residual effects of migraine characterized by fatigue and lethargy)
But the occurrence of these stages varies across individuals. The causes of migraines aren't specifically understood. It may be due to the interaction of the brain stem with the trigeminal nerve, which is an important pain pathway of the brain. Imbalances in hormonal levels or in the levels of neurotransmitters such as serotonin may also prove to be a causal factor.
Symptoms
Migraine may be triggered due to stress, physical exertion, and excess intake of alcohol or food additives such as MSG (Monosodium Glutamate). Changes in the environment and sleeping patterns may also be probable culprits.
Migraine can be easily distinguished from regular headaches, given the fact that migraines last longer and are rather severe in nature with pain felt in one part of the head. Most people experience the 'Aura'stage where they have visual flashes right before headache. Nausea, eye pain or sensitivity to light and sound are other factors helpful in distinguishing migraine from other headaches.
Symptoms can occur a while before headache, immediately before headache, during headache and after headache. Although not all migraines are the same.
Typical symptoms include:
Moderate to severe pain, usually confined to one side of the head during an attack, but can occur on either side of the head
The pain is usually a severe, throbbing, pulsing pain
Increasing pain during physical activity
Inability to perform regular activities due to pain
Feeling sick and physically being sick
Increased sensitivity to light and sound, relieved by lying quietly in a darkened room
Some people experience other symptoms such as sweating, temperature changes, tummy ache and diarrhea.
Complications in migraine may include:
Chronic migraine which last up to 15 days or more
Status Migrainosus where the attacks last for over 3 days
Migrainous infarction where the aura lasts longer than it should, cutting blood supply to the brain.
Dengue is caused from the bite of the 'Aedes Aegypti' mosquito. This mosquito has been known to breed and survive in tropical and subtropical regions. A waterborne disease, it causes extreme discomfort and pain, even death is a possibility. Statistics suggest that each year, the number of people afflicted with dengue is around 390 million. Out of this huge number, 96 million tend to develop severe illnesses wherein hospitalization becomes mandatory.
Causes
It is primarily caused due to the bite of the 'Aedes aegypti' mosquito.

A mosquito becomes infected with dengue if it bites an already infected person. The disease can be transmitted to any healthy person that this infected mosquito bites next.

Living near a stagnant water body or an open drain makes you the most vulnerable to this disease. Letting water accumulate in open containers or spaces over a period of time makes it the perfect breeding ground for all types of mosquitoes.
Symptoms
On being infected, the symptoms generally last for around 10 days. Some of the common symptoms are:
Excruciating pain behind the eyes

Severe headache

Sudden high fever with chills

Skin rash which generally appears two to five days after you get infected

Nose bleeding, easy bruising and bleeding gums

Severe muscle and joint pain
It should be noted that these symptoms can be easily mistaken for high fever or any other viral infection. Therefore, getting tested as soon as these symptoms start appearing is very important.
If the dengue is left untreated or not treated on time, it can result in dengue haemorrhagic fever. This condition causes nose bleeding (due to damage to the blood vessels), high fever and failure of the circulatory system as well as the enlargement of liver.
Ways to prevent dengue include
Avoid storing water in containers

Wear clothes that cover your whole body, if possible

Maintain hygiene and clean your immediate surrounding frequently

Use mosquito repellent

Use a mosquito net around your bed
In worst case scenarios, death is a possibility as a result of dengue haemorrhagic fever or dengue shock. Many countries consider dengue to be an epidemic. You need to be on complete bed rest while drinking adequate amounts of fluids if you need to recuperate from dengue.
Treatment
There is no specific antiviral medication that is available for the treatment of dengue. In general, Acetaminophen (paracetamol) is usually recommended for treating fever and pain associated with dengue. Medications such as Aspirin, other salicylates, and nonsteroidal anti-inflammatory drugs (NSAIDs) must be avoided.
View All Feed
Near By Clinics