About
Our entire team is dedicated to providing you with the personalized, gentle care that you deserve. All our staff is dedicated to your comfort and prompt attention as well.
...more
Our entire team is dedicated to providing you with the personalized, gentle care that you deserve. All our staff is dedicated to your comfort and prompt attention as well.
More about ASHOK S
ASHOK S is known for housing experienced Vascular Surgeons. Dr. Ashok Kumar Dhanaraj, a well-reputed Vascular Surgeon, practices in Chennai. Visit this medical health centre for Vascular Surgeons recommended by 44 patients.
Timings
Location
Perambur
Chennai,
Tamil Nadu
-
600011

Get Directions
M.B.B.S,M.S (G S),MCh (VASCULAR SURGERY)
Vascular Surgeon
Services
Submit Feedback
Feed
Nothing posted by this doctor yet. Here are some posts by similar doctors.
You are suffering from stasis dermatitis causing rashes. Medicine available for good improvement. As the treatment varies depending on the severity. Send photos of the affected area, by direct online consultation for accurate diagnosis and treatment.
Well vericose ulcer is very much curable by proper homoeopathic treatment only, you can contact me through Lybrate in private consultation.

MBBS, MD - General Medicine, DNB - General Medicine, DNB Cardiology, FNB Intervention Cardiology
Your heart is the most important and vital organ of all and regulates the flow of heart to all parts of the body. Thus, the valves and the arteries which take the blood to your heart are also an important component in ensuring that the circulation is constant. Thus, any hindrance to this process will put a lot of pressure on your heart and lead to more serious problems in the long run. Coronary artery disease is one such problem and can seriously put the health of your heart at risk.
What is coronary heart disease?
Coronary arteries are very important blood vessels, which carry nutrients, blood and oxygen to your heart. If the level of bad cholesterol is high in your blood, it will start leaving deposits on the walls of the arteries which are commonly known as plaque. This plaque will start building up over time causing blockage of the arteries and disrupting proper blood flow. Excessive build up of the plaque may then rupture the lining of the plaque. This will then induce blood clotting and further prevent the normal flow of blood.
Symptoms
Primary symptoms may include
Shortness of breath: This may occur while you are exercising or performing activities which are mildly exerting.
Heart beats very hard and fast: Your heart may beat very hard and fast, especially when doing everyday activities such as climbing stairs or walking for a prolonged distance.
Angina or chest pain: You may experience pain in your chest as if someone was pressing against it with a lot of force. Angina is also triggered due to stressful activities or even emotional stress. It usually occurs on the left or the middle of the chest and may even be felt in the back, arms, and neck.
Heart attack: Heart attacks are the most common and the most serious complications of coronary heart disease. You would feel extreme pain, akin to crushing on your chest, shoulder, or arm. It may even be accompanied by jaw pain, and sweatiness.
Treatment
Non invasive forms of treatment are always preferable rather than invasive surgeries or procedures to treat coronary heart disease, especially where the risk of serious complications such as heart attack are still on the lower side. Some of the treatments used for coronary heart disease are as follows:
Making lifestyle changes: Quit smoking, reduce alcohol consumption along with consumption of regulated diet will automatically start cleaning plaque that has built up within the arteries. Losing weight also tends to help.
Medications: Special medications can take care of cases wherein the deposits are still lesser and the plaque buildup can be removed without the requirement of extensive surgery. Anti-cholesterol medications are one example of this.
Surgical procedures: These are usually employed when the blockage is severe and cannot be corrected by the conventional methods mentioned above. Some of the procedures are angioplasty, stent replacement, as well as coronary artery bypass surgery.
1041
people found this helpful

MBBS, MD - Medicine, DM - Cardiology, Fellowship In Interventional Cardiology, Interventional Cardiology & Cardiac Electrophysiology
Coronary artery disease, also known as coronary heart disease or CHD, is a kind of disease in which a wax-like substance called plaque, builds up in the coronary arteries.
Function of Coronary Artery
The task of coronary arteries is to supply oxygen rich blood to the heart muscles. When there is the growth of plaque in these arteries, the condition is termed as atherosclerosis. Plaque builds up over the years, and it hardens or ruptures with time. When plaque gets hardened, it narrows the coronary arteries and thus disrupts the flow of oxygen-rich blood to the heart muscles causing coronary heart diseases. Millions of people are diagnosed with heart diseases, nowadays.
Though it is true that living with a heart disease is not easy, it is not impossible either. Many people are successfully leading a happy life in spite of having such diseases. With some major changes in your lifestyle, food habits and with the help of exercises and a healthy diet, it is possible to enjoy a happy life, irrespective of your diseases.
Here are six ways that would help you to lead a better life, even if you have been diagnosed with coronary artery disease:
Lifestyle changes: This is the first point that needs to be kept in mind if you are a CAD patient. Lifestyle changes are essential to make for a better health and life. Smoking and drinking have to be given up completely. It is advised to avoid secondary smoke, as much as possible.
Exercises: This is the next important activity that needs to be a part of your daily routine to lead a healthy life. Consult with your doctor about the types of exercise that would suit your conditions. Some common exercises that would help are walking, jogging, and swimming, for at least 30 minutes at the most. Choose whichever activity you like doing. The motive of exercises is to get your heart-rate up.
A Heart healthy diet: Get a chart prepared for your diet by a dietitian or by your doctor. This will keep your disease from getting worse. Stick to a heart-healthy eating plan, which consists of foods that can lower your risk of heart attack, stroke, etc. Include more fruits, vegetables, and other high fibre foods in your daily diet. Go for foods that are low in saturated fats, trans-fats, and cholesterol. Try to include fish into your diet.
Maintain a healthy weight: Being overweight or obese aggravates any disease. So it is important to keep your body weight perfect.
Taking medicines as prescribed: It is important to take medicines regularly and as prescribed by the physician.
Keeping tensions, anxiety to a minimum: These will make the situation worse if you are CAD patient. So try to keep tension and anxiety away and lead a healthy life.
1948
people found this helpful
MBBS Bachelor of Medicine and Bachelor of Surgery, DNB-Cardialogist, DM - Cardiology
The word acute coronary syndrome refers to a group of symptoms that are caused by blockage of the blood flow to the heart muscles. The most common result of this is myocardial infarction or heart attack as it is popularly called. Reduced blood flow leads to death of some portion of the heart muscle wall. While the word heart attack sounds almost fatal, it need not be the case. Knowing how to identify an attack and being aware of some simple measures can help save lives.
Symptoms: The tell-tale signs of a heart attack are as follows:
- Chest pain and discomfort usually described as a tightness or burning in the chest region
- Pain along the left side of the shoulder and neck, going up into the jaw, down to the arm
- Nausea and vomiting
- Profuse sweating
- Difficulty breathing
- Dizzy or fuzzy feeling
- Tired, extreme fatigue
- Anxious, apprehensive feeling
However, be also aware that there are a lot of people who experience a silent heart attack. Women, obese, elderly, and diabetic patients can have silent attacks, and depending on severity, either they go on with life as usual or can have a fatal attack.
Diagnosis: Once you are doubtful of a heart attack, the next step is to reach the closest medical facility for a diagnosis. In addition to a detailed examination and history, the following two tests will be performed.
- Electrocardiogram (ECG): A 12-lead ECG will measure electrical activity of the heart and identify irregular electrical activity which is indicative of a myocardial infarction.
- Blood tests: Presence of certain enzymes in the blood, CK-MB and troponin, are indicative of a heart attack. A complete electrolyte profile also will be done, and increase or decrease of some electrolytes is helpful in diagnosing a heart attack.
- In addition to these two, chest radiography, cardiac angiography, echocardiogram, stress test, and computed coronary tomography may also be required to confirm the diagnosis.

Management: Once diagnosed, the first step would be to relieve the symptoms, negate the effects of reduced blood flow, and restore cardiac function.
- Dissolve the clot - Using thrombolytics like clopedigrol
- Nitroglycerin - To dilate the blood vessels and improve blood flow, especially to the heart muscles
- Anticoagulant therapy - Blood thinners are usually used to avoid blood clot formation; aspirin and heparin are the most commonly used agents.
- Blood pressure maintaining drugs like beta blockers and/or angiotensin-converting enzyme (ACE) inhibitors are also used
- Statins are used to reduce the amount of cholesterol in the blood and stabilize plaque deposits.
In very severe cases, angioplasty and stenting or coronary bypass surgery may be required.
Educating people on how to identify a heart attack and manage it is very useful and can help save lives.

2573
people found this helpful
Check for anxiety symptoms I believe you should discuss your concerns in detail with a mental health professional to gain an insight about nature of problem and ways to overcome it through psychotheraputic techniques Consult with me or any psychologist for therapy and counseling Connect with me through text or audio on Lybrate app.

MBBS, DNB - Peripheral Vascular Surgery, DNB - General Surgery, MNAMS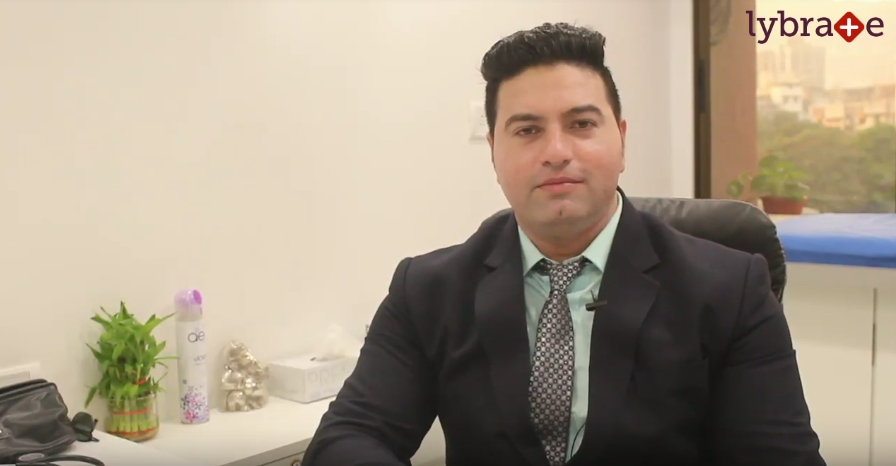 Your heart is the most important and vital organ of all and regulates the flow of heart to all parts of the body. Thus, the valves and the arteries which take the blood to your heart are also an important component in ensuring that the circulation is constant. Thus, any hindrance to this process will put a lot of pressure on your heart and lead to more serious problems in the long run.
5939
people found this helpful
Formation of blood clots in the arteries of the lungs, heart or legs can actually kill a person. In such a case, the immediate medical action is necessary and the only way to deal with blood clots is thrombolysis.
Thrombolysis or thrombolytic therapy is a medical process that dissolves blood clots and facilitates blood flow to all parts of the body. Thus, it protects tissues and muscles from damage.
What are the causes of blood clots in the body?
• Poor blood circulation
• Conditions such as Deep Venous Thrombosis and atrial fibrillation
• Blood clots can also be formed because of dialysis catheters and by-pass grafts
How can you tell if you have blood clots?
• Swelling in one or more legs
• Cramp and tenderness in the legs
• Breathing trouble might indicate that blood clots have travelled to the lungs
• Sweating and frequent chest pain may suggest that blood clots have travelled to the heart
How is Thrombolysis performed?
Thrombolytic drugs are injected into the body intravenously. They make their way to where the blood clots exist and dissolve them. If there is a medical emergency, the drugs are delivered to the exact location of the blood clots and immediately start dissolving them. Another method is inserting a device into the blood clot infested region to break the clots up. The drugs which on entering the body dissolve blood clots are called thrombolytics. There are many varieties of thrombolytics such as the following-
• Streptokinase - It is a kind of enzyme. It is used when a person has just suffered a heart attack or pulmonary embolism. Doctors do not usually prescribe the second usage of this drug. It is injected into a vein and can be administered to pregnant women.
• Tenecteplase - Also an enzyme, it is a plasminogen activator. When it binds to the surface of the blood clot, it makes the clot degenerate.
• Reteplase - It is actually extracted from E-Coli. It is a sterile intravenous bolus injection
The leading cause of heart attacks and ischemic heart disorder is the formation of blood clots in the arteries that connect the heart and the brain. Thrombolysis is often employed as an emergency treatment for this purpose. Thrombolysis is also effective against blood clots formed in the lungs (which lead to acute pulmonary embolism). Sometimes blood clots are formed in the legs, upper extremities of the body, the pelvic region (deep vein thrombosis). These clots may travel to the lungs and heart.
Consult your doctor before undergoing the treatment.
2863
people found this helpful
Stop using this for a week and then taking it once a day, and take nux vomica 200 4 tablet tds before meal for in this week.
View All Feed
Near By Clinics
4.4
(

48

ratings)
Moolakadai, Chennai,
Chennai
View Clinic
4.3
(

24

ratings)
Perambur, Chennai,
Chennai
View Clinic