Personal Statement
According to me providing health care is a total commitment to meet patient needs with care and dedication
...more
According to me providing health care is a total commitment to meet patient needs with care and dedication
More about Dr. Aruna Sud
Dr Aruna Sud is an experienced general physician cum gynaecologists, based in Sector 44 in Chandigarh with a career spanning an impressive 43 years. She did her MBBS from the prestigious VS Medical College in Ahmedabad.She not only is an expert in oxygen therapy, post exposure prophylaxis for HIV, restylane vital treatment, smoking cessation treatment and shin split treatment she also is an excellent weight management specialist. Dr Aruna Sud currently practices in Gayatri Clinic located in Sector 44 in Chandigarh where she has a flourishing practice spanning over 43 years, making her one of the most reputed general physicians in Chandigarh. Dr Aruna Sud is a professional renowned for her ethical practices and post treatment patient care and follow-ups. Her treatment style is fact based and patient oriented where she analytically treats the root cause of problems of those approaching her. The precision with which Dr Aruna Sud deals with her patients has earned her a name in the medical community both in Chandigarh and elsewhere. Despite being at the top of her field, Dr Aruna Sud is accessible to all her patients and her friendly demeanour ensures that her patients open up to her something which is extremely important in the field of wholesome medical well-being.
Info
Education
MBBS - V.S.Medical College Ahmedabad - 1973
Languages spoken
English
Hindi
Location
Book Clinic Appointment with Dr. Aruna Sud
Consult Online
Text Consult
Send multiple messages/attachments. Get first response within 6 hours.
7 days validity
•
₹300 online
Consult Now
Phone Consult
Schedule for your preferred date/time
15 minutes call duration
•
₹400 online
Consult Now
Services
Submit Feedback
Submit a review for Dr. Aruna Sud
Your feedback matters!
Write a Review
Patient Review Highlights
"knowledgeable"
85 reviews
"Caring"
29 reviews
"Professional"
16 reviews
"Very helpful"
141 reviews
"Well-reasoned"
23 reviews
"Practical"
23 reviews
"Helped me impr..."
16 reviews
"Saved my life"
5 reviews
"Nurturing"
6 reviews
"Thorough"
7 reviews
"Inspiring"
14 reviews
"Prompt"
6 reviews
"Sensible"
9 reviews
Reviews
Akash Kadam
Sep 12, 2016
I found the answers provided by the Dr. Aruna Sud to be well-reasoned, professional, knowledgeable, very helpful and practical. Thank you soo much doctor...you answr really helped me :) we wil try doing so..and even after that if we face any problms ..we wil surely visit you ..thank u :)
Istanus
Jan 30, 2017
I found the answers provided by the Dr. Aruna Sud to be very helpful. Thanks for your professional insight on the matter. It has been helpful and encouraging. I will start to pay extra attention on my diet and exercise.
Amit Singh
Nov 23, 2016
I found the answers provided by the Dr. Aruna Sud to be well-reasoned, sensible, practical and professional. Thanks doctor for your valuable time and advice. I'll keep your suggestion in mind.
Shubham Singh
Nov 20, 2016
I found the answers provided by the Dr. Aruna Sud to be very helpful, knowledgeable, helped me improve my health, nurturing and inspiring. Thank you so much
Anwar Shaikh
Dec 17, 2018
I found the answers provided by the Dr. Aruna Sud to be very helpful. I know very well by this answer thank you very much for your reply
Dibyajyoti
Nov 22, 2016
I found the answers provided by the Dr. Aruna Sud to be very helpful, knowledgeable, well-reasoned, caring and inspiring. Thanks
Kuldeep Singh
Sep 14, 2016
I found the answers provided by the Dr. Aruna Sud to be very helpful. Its a very helpful information you have provided me
Mahesh Tayade
Oct 1, 2016
Dr. Aruna Sud provides answers that are well-reasoned, practical and caring. Share feedback in your own words...
Madhvikumari63@gmail.Com
Sep 7, 2016
Dr. Aruna Sud provides answers that are caring. Thank you ma'am ,for clearing my doubt..thank you so much.. :)
Pintu Meena
Sep 14, 2016
I found the answers provided by the Dr. Aruna Sud to be very helpful, knowledgeable and professional. Good
Paras Vastani
Sep 7, 2016
I found the answers provided by the Dr. Aruna Sud to be well-reasoned. Thanks but I want some treatment
Pratik Singh
May 7, 2017
I found the answers provided by the Dr. Aruna Sud to be knowledgeable. This is very helpful to me.
Lalu Prasad Krisani
Jun 22, 2018
Dr. Aruna Sud provides answers that are very helpful and knowledgeable. I like and love
Pandu Sagar
Sep 5, 2016
I found the answers provided by the Dr. Aruna Sud to be very helpful. Thank you madam
Avid Shah
Oct 26, 2016
I found the answers provided by the Dr. Aruna Sud to be very helpful. Very helpfull
Devashish Parnami
Oct 26, 2017
I found the answers provided by the Dr. Aruna Sud to be inspiring. Thank You Doctor
Rafeeq
Oct 16, 2016
I found the answers provided by the Dr. Aruna Sud to be very helpful. Thank you
Navya
Aug 31, 2016
Dr. Aruna Sud provides answers that are well-reasoned. i want ask more quation
Gauri Surve
Nov 22, 2016
I found the answers provided by the Dr. Aruna Sud to be very helpful. Thanku
Sindhu Shinde
May 18, 2018
I found the answers provided by the Dr. Aruna Sud to be knowledgeable. Thanx
Javid
Mar 12, 2017
I found the answers provided by the Dr. Aruna Sud to be prompt. Tysm..mam
Nikhesh
Dec 3, 2018
I found the answers provided by the Dr. Aruna Sud to be inspiring. Thanks
Feed
Over time, we have caused tremendous harm to our immune system. Day in and day out, we have potentially risked our lives by being so casual with our health choices. But still, is it possible to leverage some of this burden and thus make our immune system stronger? What if we incorporate some healthy habits into our daily regime? What if we improvise on our diet? Take certain additional vitamin supplements perhaps? Make other lifestyle changes in the hope of achieving a near-perfect immune system?
What exactly is the Immune System?
The immune system in layman language can be considered as a protective cover of the human health system. We are surrounded by millions of pathogens (disease causing germs) that have the ability to enter into the body and cause damage to it. Here comes in the importance of the immune system, the body's natural shield against these pathogens.
How can you boost your Immunity?
You definitely cannot evade all the pathogens and get a top-notch, impeccable immune system, but you can at least try and listen to what your body has to say, and take steps accordingly.
The first and foremost protective measure can be to follow certain general good-health guidelines.
Do not smoke. There can be no compromise on this issue. Smoking or consuming tobacco in any form brings about a host of health complications; the most pronounced of them all is probably cancer. Smoking, in more ways than one, can spell real trouble for your immune system. So better cut down on your puffs or gear up to face the various medical banes of smoking.

Eat a diet which is rich in fruits, vegetables, whole grains and low in saturated fat. Some examples may include citrus fruits, green leafy vegetables such as spinach or lettuce, yoghurt, almonds, lean meat. Sipping on green tea thrice a day is a wise choice in this regard. These measures not only strengthen the immune system but also enhance the Immune System.

Drink plenty of water. Water keeps the body hydrated, the ultimate prerequisite for a strong immune system. It helps to flush out all the toxins and ensures that the cells get the optimum levels of oxygen. Drinking a glass of lukewarm water mixed with honey and lemon on an empty stomach after getting up in the morning can prove to be one of the best health choices that you can make for your body.

If you drink alcohol, drink only in moderation. Excessive alcohol consumption causes dehydration and it can deprive your body of the valuable immunity boosting nutrients. It also impairs the body's ability to fight off germs and infections.

Get adequate sleep. One reason behind stressing on the need to get adequate sleep is because it's so closely linked to the immune system. While you sleep, the body secretes certain hormones and substances which help better fight infections and diseases. This makes these hormones so vital and indispensable at the same time. So now you know what wonders can those 8 hours of sleep do to you.

Exercise regularly. If you're looking for a safe and smart way to boost your immunity, regular exercise is the answer to it. But we are not talking about being an ardent, hard-core gym-junkie; rather exercising in moderate amounts would suffice. Cardiovascular exercises such as walking or swimming, performed 30-45 minutes a day, can prove to be very beneficial.
Including good hygiene habits in your daily routine, such as washing your hands properly, bathing and brushing your teeth daily, etc. can be useful as well. Good sanitary habits can be the most basic way to ward off infections at the germination stage. Keep a hand sanitizer with you all the time. If you wish to discuss about any specific problem, you can consult a general physician.
6966
people found this helpful
There are many myths surrounding fat and weight loss today. From fad diets to exercises that promise to burn fat in no time at all, the Internet is flooded with material and information that can confuse people. So here is our list of facts and myths regarding fat loss.
Starving: This one is a big myth! Do not starve as this will only make your body store fat from whatever little you may be ingesting. Also, such habits will weaken your bone and muscle strength in the long run.
Snacking: Avoiding snacks for fat loss is a myth. You need to divide your meals into smaller portions for faster fat loss, which means one or two of those meals could actually be snacks. But a snack which comes in the form of a bag of chips is a bad news. So get a salad or almonds for a snack instead.
Carbs: If you have come to believe that all carbs are bad, then you need a reality check. This one is a major myth. The body requires nourishment above all else, and this includes some amount of carbs. While having a cheese burger is a big no, having a potato salad minus the heavy cream dressing is actually a good idea and will give your body plenty of energy. Get the drift?
Calories: While you may have been led to believe that certain kinds of food can burn calories, this is actually a myth. The reality is that there are different kinds of calories and you must choose food that is high in fiber so that the metabolic system gets a boost. Food like oats which come with high dietary fiber can actually help push the food out of your digestive system, faster and more effectively.
Eating Right and Exercising: Many people believe that eating right and exercising are the best ways to banish fat from your life - forever. This is a myth. After a certain age, the metabolism does slow down. Eating right and exercising as a matter of routine helps in avoiding a sudden and massive weight gain. Above all, your diet and exercise should be flexible so that you can accommodate a slowdown without piling on fat.
The fat loss journey is one that is based on a consistent system of eating right and staying within a routine. So avoid myths and get yourself a well nourished, active and well rested body. If you wish to discuss about any specific problem, you can consult a General Physician.
6641
people found this helpful
It is not uncommon for us to feel sleepy at work every once in a while. You need to get an important assignment done, but all that you want to do is curl up and take a nap. We all have our days of drowsiness. But when it becomes a daily habit and begins to interfere with productivity, it is a cause for concern. Chronic fatigue and drowsiness can almost always be traced back to underlying medical conditions, such as low blood sugar levels or depression. There are many simple remedies for this issue that you can resort to, if you wish to kick off your work days with a bang.
Here are a few tips for those days when you just can't seem to make it through work:
Meditate: A few minutes of meditation before work in the morning can effectively make you more alert and engaged for the rest of the day. The point of meditation is not only to bring calmness and relaxation into your life but also to make you more mindful and active. Be sure to be sitting upright and breathing properly while you meditate.
Eat right: Having poor eating habits could be making you drowsy at work. It is important that you eat just the right quantity of food for every meal because overeating will surely make you sleepy and lethargic. Avoid oily and rich foods and eat just as much as you need.

Sleep well: Your night time sleeping habits are probably at the root of your day time drowsiness. Staying up late or not getting undisturbed sleep can leave you feeling agonizingly exhausted at work. It is of utmost importance that you get enough sleep every night.
Peppermint it: Peppermint is a natural stimulant and will surely leave you feeling fresh in the morning. Brush your teeth with peppermint toothpaste and sip on a cup of peppermint tea in the morning to knock the drowsiness right out of yourself.
Move around: When you feel sleepy, your first impulse is to take a nap. But often the solution to that problem is to engage in physical activity. Pace around and do some stretching exercises in the morning to get your blood circulating and you will be amazed at how refreshed you feel.
Follow these simple methods and in no time, your productivity levels at work will shoot right up. If you wish to discuss about any specific problem, you can consult a doctor.
7324
people found this helpful
People who are constantly troubled by the fear of physical illness or who excessively feel worried about their health are commonly referred to as hypochondriacs. This phenomenon is called somatic symptom disorder, also known as hypochondria or hypochondriasis. Despite the evidence of medical tests proving that they do not suffer from any disease or illness, hypochondriacs are perpetually worried about their health. This is mainly because of their misinterpretation of minor health problems or normal body functions as something serious. Somatic symptom disorder affects both males and females equally, and it usually happens during early adulthood.
Causes and symptoms: Their complaints may range from minor issues like pain or stress to more serious problems concerning breathing or headaches. Hypochondriacs rarely try to deceive themselves, and they genuinely believe that they have health problems, however unrealistic their beliefs might be. The exact causes are indefinite and unknown, but they generally arise from considerable physical or sexual abuse in their early childhood. Moreover, parents or close relatives suffering from the disorder may also induce such fears into the child, who would eventually behave in a similar pattern later in adulthood.
Diagnosis: Diagnosis of the disorder can be very troublesome, mainly because of their inherent conviction that they are suffering from physical illness. However, the disorder can be treated through proper supportive care or psychotherapy. Antidepressants and anti-anxiety drugs are also used sometimes.
Dealing with the disorder: Hypochondria can often lead to a chronic condition, which can be long lasting. Although there are no definite ways of preventing it, there is one method to reduce the intensity of the symptoms and help patients cope up with the disorder. It is by providing them a supportive and understanding environment, one in which they can fight the distress and trouble that comes along with the somatic symptom disorder. If you wish to discuss about any specific problem, you can consult a psychiatrist and ask a free question.
6549
people found this helpful
Every moment from the minute we are born, we are constantly inhaling and exhaling air. However, we rarely think twice about the quality of the air that we breathe. Ideally, we should be inhaling air rich in oxygen, but today, the air we breathe is contaminated with carbon dioxide, particulate matter etc. as a result of air pollution. Breathing this polluted air can be extremely detrimental to your overall health.
What is air pollution?
Air pollution can be defined as the introduction of gases, fumes and dust particles that distort the natural balance of elements in the air. Pollution in the air spreads easily and is difficult to avoid. These elements that pollute the air can be classified as primary and secondary pollutants. Primary pollutants are gases or particles, such as carbon monoxide, sulphur dioxide, nitrogen oxides etc. that are directly emitted into the air. Pollutants that develop as a result of interaction between primary pollutants in the air are known as secondary pollutants. Smog, such as what is enveloping the Northern India today is one of the most common examples of this type of air pollution.
How is it measured?
Air pollution is measured by measuring the amount of pollutants such as Carbon monoxide, Ozone, Nitrogen dioxide, particulate matter with a diameter less than 10 micrometres and particulate matter with a diameter of less than 2.5 micrometres. This data is collected through monitoring stations in various cities and measured in the form of micrograms or milligrammes per cubic meter. For carbon monoxide and ozone this reading is taken as an average concentration of pollutant over 8 hours while for others it is averaged against 24 hours. This can be seen online on India's air quality index.
What is the significance of air quality index(AQI)?
The air quality index is a visual representation of pollutant levels in the air around you. A quick glance at this colour coded map can tell you if the air outside your home is likely to harm you or not. The code is broken down into 6 levels ranging from green that signifies minimal impact to red that marks pollution levels that can harm a healthy person and seriously impact those who are already ill. The higher the AQI, the higher the level of air pollution.
How does it affect your health?
Watery eyes, coughing and wheezing are the most common results of breathing polluted air. The risk of falling ill due to air pollution is dependent on the pollutant type and amount and duration of exposure to the polluted air. Heart disease and lung disease patients, pregnant women and children under the age of 14 are most vulnerable to diseases caused by air pollution. Air pollution can aggravate respiratory and cardiovascular illnesses, damage cells in the lungs and put the heart and lungs under additional stress to pump oxygen. Long-term exposure to polluted air can cause the lungs to age faster, lead to decreased lung capacity and functioning and can also result in the development of asthma, bronchitis and even cancer. It can also cause heart attacks and shorten the lifespan of a person.
How can you protect yourself against the ill effects of air pollution?
Looking at the AQI levels of your city every morning should become a habit for city dwellers. If the pollutant levels are excessively high, it is advisable to stay indoors. On an average, air pollution and day temperatures have a direct relationship. Hence, avoid scheduling outdoor activities for the afternoons. Avoid routes that have heavy traffic and try carpooling or walking, biking etc. In areas where it is not possible to escape the pollution, use a handkerchief or face mask over your nose and mouth to filter the air. Eating fruits and vegetables rich in antioxidants can help strengthen your immune system and shield your body against the ill effects of air pollution.
Within your house, clean the air conditioner and heater filters regularly and vacuum the house often. On days when the AQI is low, open your windows and allow fresh air to circulate. Sheets and stuffed toys are magnets for particulate matter in the air and hence should be washed often. Do not burn trash or allow people around you to do so.
Air pollution is a big problem to tackle and in order to fight it, requires effort from each and every individual. Take a look at the amount of pollution you generate and try reducing it. Car pooling and using public transport are often the first steps towards reducing your carbon emissions. Wherever possible use hand powered or electrically powered equipment instead of gasoline powered ones. Simply stating that the air is polluted will not help; get involved with the efforts being made in your locality to clean up the sources of this pollution. Remember that if you do not do your bit to fight this menace, it is you that will be harmed by it. If you wish to discuss any specific problem, you can consult a general physician.
7003
people found this helpful
Heartburn can be a very discomforting condition and affects almost everyone at some point in his or her life. This is a condition wherein the stomach acids back up through the esophagus resulting in a burning sensation, especially near the chest area. Quick-relief medications can help you deal with them for a particular episode. However, recurring deposits might warrant changes in diet and lifestyle. Some of the long and short term remedies are mentioned below:

Short term remedies to deal with heartburn
Eat a banana or an apple: A few slices of banana and apples can introduce acids into your stomach which will counteract the stomach acids and thus help reduce heart burn.
Use baking soda and water as a home remedy: This is another quick fix if you don't have anything at home when suffering from heartburn. If you mix half to a full spoon of baking soda with water and then drink slowly, it will immediately help relieve symptoms. However, don't make this a regular remedy as it may cause side effects such as nausea and swelling.
Ginger root tea: Making tea with ginger is another great home remedy which can easily relieve heart burn.
Chew gum when you have heartburn: This is helpful as the constant stimulation within the mouth due to chewing gum helps with saliva production. The excess production of saliva helps wash away the acids that have built up in the stomach. Once the acid recedes, it helps in relieving or eliminating heartburn.
Long term lifestyle changes
Change your Sleeping habits: Try to sleep on the left side of your body and ensure that your upper body is in a slightly raised position as this will stop the stomach acids form coming up into the esophagus.
Watch what you eat, when you eat and how quickly you eat: It is advisable to not only maintain a fixed time of eating but also try to eat slowly as it give the stomach more time to adjust in digesting the food, thereby ensuring controlled secretion of the acids.
Avoid smoking and alcohol: These are common triggers for heartburn and avoiding them will show results in a relatively short period of time. It is advisable to stop smoking and reduce alcohol consumption to once a week or even lesser.
Wear loose fitting clothes: Wear clothes which are loose as this would free up your stomach. Tight clothing can push stomach acids up the esophagus and it is advisable to loosen up clothing to relieve symptoms.
6420
people found this helpful
She should wait for some more time periods can get disturbed because these pills are hormones still she should confirm the status with pregnancy test.
1
person found this helpful
She should get her urine tested for pregnancy test to confirm the status of pregnancy and proceed further accordingly.
1
person found this helpful
This is too early to say anything you have sexual intercourse on every alternate day from the 8th day of your periods considering first day of the periods as day one.
1
person found this helpful
View All Feed
Near By Doctors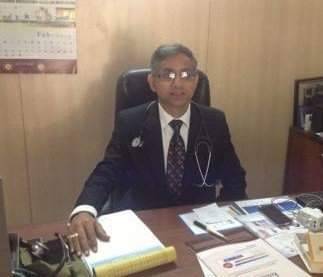 MD - Medicine, MBBS
General Physician
N. P Singh's Medical Centre,
Book Appointment
MBBS Bachelor of Medicine and Bachelor of Surgery, Fellowship in Infertility
General Physician
Gynae, Infertility and IVF Clinic,
Book Appointment