About
By combining excellent care with a state-of-the-art facility we strive to provide you with quality health care. We thank you for your interest in our services and the trust you have place...
...more
By combining excellent care with a state-of-the-art facility we strive to provide you with quality health care. We thank you for your interest in our services and the trust you have placed in us.
More about Tarini's Hair Transplant Clinic
Tarini's Hair Transplant Clinic is known for housing experienced General Surgeons. Dr. Harsh Kumar Aggarwal, a well-reputed General Surgeon, practices in Chandigarh. Visit this medical health centre for General Surgeons recommended by 45 patients.
Timings
Location
Sco 107, Sec 40-C, Chandigarh, Landmark : Near Delhi Public School u0026 Opp DPS School, Chandigarh
Chandigarh,
Choose State
-
2355564

Get Directions
Doctors in Tarini's Hair Transplant Clinic
MBBS, MS - General Surgery
General Surgeon
MBBS, MS - Ophthalmology
Ophthalmologist
Services
Submit Feedback
Submit a review for Tarini's Hair Transplant Clinic
Your feedback matters!
Write a Review
Feed
Nothing posted by this doctor yet. Here are some posts by similar doctors.
MBBS Bachelor of Medicine and Bachelor of Surgery, MD- Dermatology
Platelet-rich plasma or PRP is a concentration of platelet-rich plasma protein that is extracted from a patient's own blood. PRP is a clear, yellow fluid that has an increased concentration of growth factors than regular blood; therefore, it is used to encourage healing and growth and is often referred to as liquid gold.
PRP for hair loss is a minimally invasive, highly effective procedure meant for anyone concerned with a receding hairline or hair loss both men and women, as well as younger and older patients can benefit from this procedure.

PRP can also be used to rejuvenate the skin when used in conjunction with a procedure called micro needling. Medical-grade micro needling is a great way to improve complexion, fine lines, texture, coloration, and acne scars.
This procedure is particularly popular for its minimal downtime and camera-ready skin results.
MD - Alternate Medicine, PGDIP.IN Geriatric Care, Post Graduate Diploma In Holistic Healthcare
Ayurveda also believes that wrong diet and lifestyle are two main causes of skin diseases. For instance, following a diet or lifestyle that is against the season or nature of a person, results in the creation of imbalances in bodily energies, thereby contaminating body tissues resulting in skin disease. Skin is the biggest organ of the human body, constituting of seven layers. Unlike what many of us think, skin is not merely peripheral but stretches itself to deeper levels in the body. Hence, Ayurveda believes that skin diseases have deep-rooted causes. Most skin diseases are rooted deeply in various tissues, and 'dhatus' like fat, blood, muscles etc.
Common skin diseases and its characteristics:
Some major skin diseases are: Itching, Erythroderma, Psoriasis, Urticaria, Eczema, Blisters, Angioedema, Metastatic skin carcinoma, Widespread blistering, Photosensitivity, Acne, Scabies, Pressure sore, and Vitiligo.
Itching (Pruritus) – provokes a desire to scratch, sometimes accompanied by a scaly rash, and is a common symptom of primary skin diseases and underlying medical disorders.
Erythroderma – Eczema, drug eruptions, psoriasis, lichen planus may all rarely progress to erythroderma, which presents itself with or without scaling on all of the body surfaces.
Urticaria – This is also known as Nettle Rash or Hives, characterized by itchy or burning swellings, occurring throughout or anywhere in the body and lasting less than 24 hours.
Photosensitivity – Sunlight is the main cause of several skin diseases, due to exposure from UV radiation and visible light. Face, particularly nose and cheeks or area under the chin, hands, are usually light-exposed sites subjected to photosensitivity.
Eczema – Presents itself with symptoms like redness and swelling, ill-defined margin and papules, blisters, vesicles, cracking or scaling.
Psoriasis – is a non-infectious inflammatory disease of the skin, presenting with defined erythematous plaques with large adherent silvery scales. It is believed to be due to an excessive division of cells in basal layers, and is well-treated in Ayurveda.
Vitiligo (Leucorderma) – This disorder is due to little or no melanin in the skin, and is an acquired condition, with depigmented patches developing often in the wrists, knees, neck and around the body orifices. Psoriasis is believed to be due to emotional stress that poisons internal system, manifesting in the form of rashes and skin problems in the body's surface. Ayurveda believes that Urticaria is largely caused by allergies, whether external or internal, while Eczema is caused by major aggravation in kapha, which coincides with more minor unsettlements in vata and pitta.
Causes of skin disease:
According to Ayurveda Skin diseases may manifest when a person indulges in one or more of the below listed reasons:
Consumption of excessive amounts of drinks which are unctuous and heavy to digest.
Suppression of the urge to vomit or other natural urges.
Physical exercise or wandering in excessive heat after eating a heavy meal.
Use of cold water immediately after exposure to scorching sun heat, exertion or exposure to frightening situations.
Intake of excess food, uncooked food and eating before the complete digestion of the previous meal.
Improper administration of Ayurvedic detox therapies.
Excessive intake of foods made from freshly harvested grains, curd, fish, salt and sour substances.
Excessive intake of black gram, radish, pastry, sesame seeds and jaggery.
Performance of sexual activity while suffering from indigestion.
Sleeping during the daytime.
Insulting people and engaging in sinful acts.
Although skin diseases are caused due to imbalances of the doshas, the prime dosha involved here is Pitta, which symbolizes heat or fire.
Apart from that, allergies, over-exposure to hot conditions, mental stress, genetic disorders and fatigue are also common. Diabetes is also a major cause of skin disorders, as the excess sugar in the body is an ideal breeding ground for bacteria, which multiply rapidly using the skin cells.

MBBS, DM - Gastroenterology, N.S.C.B MEDICAL COLLAGE
Gastroenterologist, Indore
Gastro-oesophageal reflux disease (GERD) refers to a health condition wherein the stomach acids tend to leak backwards from your stomach into the oesophagus, causing the latter to experience a good amount of irritation, thereby triggering a number of other problems. GERD has a way of affecting people irrespective of their age or gender.
Obese people are at higher risk of suffering from GERD. Excess belly fat causes pressure on stomach leading to the development of hiatan hernia, which prompts backflow of acid or hormonal changes like a increase in estrogen exposure that can take place in people who are suffering from obesity.
Symptoms
GERD is a condition that everyone has experienced at one point or the other in their lives. It generally happens when on burping you are left with a bit of an acid taste that lingers in your mouth, followed simultaneously by a case of heartburn. A sure way to ascertain this condition is to check for the following symptoms:
Sudden and excessive rise in saliva
Acid regurgitation
Gums show inflammation
Sore throat that is chronic
Encountering pain or difficulty while swallowing
How can it be treated?
The prime treatment measure for GERD is to adopt necessary lifestyle changes so that you may nurture better health. In case you happen to be overweight, it is important that you look into the matter of weight loss.
Medicines must be taken along with a lot of water, and doctors must ensure that prescribed medications do not actually worsen your heartburn.
Over-the-counter medications and antacids can be used every once in a while after meals, but it does one good to remember that the effects don't last for long. Side effects of excessive dosage of antacids include constipation or diarrhoea.
Proton pump inhibitors might also be recommended in acute cases of GERD to reduce the total amount of acid that is manufactured in your stomach. H2 blocker is another antidote that aims at reducing the level of acid that is released in your stomach.
Anti-reflux surgery is also prescribed for those people whose symptoms persist despite a change in medications and lifestyle patterns. An endoscopic surgery is another important procedure that may be opted for in order to correct GERD.

MS - Ophthalmology, MBBS Bachelor of Medicine and Bachelor of Surgery, Certificate Course In Contact Lens Dispensing, DNB - Opthalmology
Ophthalmologist, Vadodara
While spectacles are a fashion statement for some people, for others they are an uncomfortable necessity. Though contact lenses may be a little more aesthetically pleasing they too can be quite uncomfortable and cannot be worn throughout the day. Thankfully, there is a third way to correct vision. Laser surgery or LASIK, it is a popular refractive procedure that can correct common vision problems, such as nearsightedness, farsightedness and astigmatism. This procedure aims at reshaping the cornea so that light entering the eyes can be focused onto the retina for the person to have a clearer vision.
Laser surgery is pain-free and quick in most cases. Usually, it does not take more than 15 minutes to correct vision in both eyes. The results of this surgery can be seen in as little as 24 hours.
The first step of laser surgery to correct vision is to create a thin, circular flap in the cornea. This is then folded back to access the stroma or underlying cornea. An excimer laser is then used to remove some of the corneal tissue. For people suffering from nearsightedness, the cornea is flattened while for people suffering from farsightedness, the cornea is made steeper. In cases of astigmatism, an irregular cornea is smoothened.
Once the correct gradient has been achieved the corneal flap is put back into place and the cornea is allowed to heal naturally. There are no stitches or bandages required in a laser eye surgery. You may feel a temporary burning or itching sensation in your eyes immediately after the procedure. It is important not to rub your eyes or place any pressure on them. Your vision may also be cloudy or blurred for the first few hours. A doctor will usually advise you to rest for a few days after the surgery so that your cornea can heal properly. In a few days, your eyesight should stabilize, though, in a few rare cases, it may take a little longer. You should also avoid any form of strenuous exercising for a few days after the surgery.
Though LASIK surgery has a very high success rate, there are very rare occasions where spectacles may still be needed even after the surgery. Thus LASIK is a choice of treatment for many who seek freedom from glasses.
The lower part of the digestive system is known as the large intestine (colon), and colon cancer is the name given to the type of cancer that affects it. The rectalcancer is the cancer that affects the last few inches of the colon. Collectively they are known as colorectal cancers. In most of the cases, small, noncancerous (benign) clumps of cells called adenomatous polyps are formed in the intestine. They are not harmful on their own, but over a period, they enlarge to become colon cancers. Let us have a look at the early symptoms.

Polyps and the symptoms
Polyps are very small and do not display symptoms on their own. Doctors advise regular screening test to find polyps and destroy them before they can aggravate to colon cancer. In most of the cases, the symptoms start to appear only in the advanced levels. These include:
Changes in the bowel movement: There can be severe diarrhea or constipation. There can also be changes in the consistency of the stool.
Blood clots in the stool: There can be a persistent bleeding when passing out the stools. In some cases, there can be a general discomfort and pain while passing the stool.
Severe abdominal discomforts: Abdominal cramps and gas can be a regular occurrence. They would not respond to any digestive medications.
Weakness or fatigue: The body tends to get weak and fatigued easily. Even performing essential activities can be a daunting task.
Unexplained weight loss: Even after a proper diet, the body tends to lose weight. Weight loss can be categorized as one of the advanced stages of the disease.
The symptoms vary drastically depending on the size of cancer and the location in the large intestine. It is advisable to consult an oncologist if the symptoms mentioned above persist and it is also mandatory to have regularized screening after the age of 50.

Risk Factors
There are also certain important factors that have to be looked that may increase the risk of colon cancer. These include:
Old age: It usually affects people more than the age of 50. Chances of it occurring in young people are very minimal.
Inflammation of the intestine: Chronic inflammatory diseases of the intestine such as ulcerative colitis and Crohn's disease can increase the risk of colon cancer.
Genetics: Chances are that the genes could be passed on through the generation and family; thereby enhancing the likelihood of colorectal cancer.
Diet: Fatty foods and foods that are low in fiber content can be one of the causes of colon cancer. People who are overweight and obese also increase their risk drastically.
Smoking and alcohol: Smoking and drinking in excess levels increase the chances of getting colon cancer.
5
people found this helpful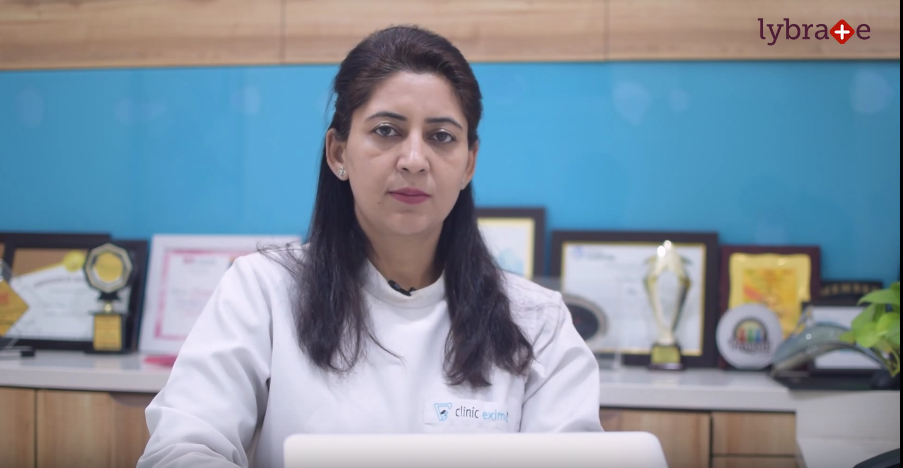 Some women look at least a decade younger than the age mentioned on their passports. For most of these women, this is the result of anti-aging creams and serums. There are dozens of anti-aging products available today. The tough part is finding the right product for you.
717
people found this helpful
MBBS, MD - Ophthalmology, Fellowship in Vitreo Retina, Fellowship in Cornea
Ophthalmologist, Bangalore
Glaucoma is a group of diseases that causes damage to your eye's optic nerve and gets worse over time. The optic nerve is a bundle of millions of nerve fibres which carry visual impulse from the retina at the back of eye to the brain. The increased Eye pressure, called intraocular pressure, can damage the optic nerve and fasten the natural nerve fibre loss. Since nerve cells can't regenerate this damage is permanent and irreversible.
Without treatment, glaucoma can cause total permanent blindness within a few years. Because most people with glaucoma have no early symptoms or pain from this increased pressure, it is important to see your eye doctor regularly so that glaucoma can be diagnosed early and treated before significant functional visual loss occurs.
If you are over age 40 and have a family history of glaucoma, you should have a complete eye exam with an eye doctor every one to two years. If you have any risk factors, you may need to visit your eye doctor more frequently.
What Are the Symptoms of Glaucoma?
For most people, there are usually few or no symptoms of glaucoma. The first sign of glaucoma is often the loss of peripheral or side vision, which can go unnoticed until late in the disease. This is why glaucoma is often called the "Sneak Thief of Vision" or "Silent Thief of Eye Sight".
If you have any of the following symptoms, seek immediate medical care:
Seeing halos around lights
Vision loss
Redness in the eye
Eye that looks hazy (particularly in infants)
Pain in the eye
Narrowing of vision (tunnel vision)
Risk Factors
There are several risk factors, which may lead to glaucoma, such as
Age of the individual
Ethnicity- African, Caribbean, Hispanics and Asians are at higher risk
Increased eye pressure or IOP History of glaucoma in family or relatives
Previous eye injuries
Use of steroids- as injections, tablets, eye or ear drops or ointments or protein supplements for muscle building in gyms or inhalers
Previous history of anemia
Individuals conditions affecting blood flow like hypertension, diabetes or high blood sugar, migraine etc are also at risk.
Treatment-
The treatment for glaucoma relies on the nature and seriousness of every case. Generally, glaucoma cannot be totally cured, but it can be controlled. Eye drops, pills, laser strategies, and means of surgery are utilized to maintain and prevent further harm from happening. Talk to your eye doctor to find out if you are at risk of developing glaucoma.
Please remember, any one can have Glaucoma, without knowing about it! It runs in family, so if any of your relative has Glaucoma, please get yourselves checked. Use the drops as prescribed. Dont alter them on your own! Periodic Visual field analysis as well as Optic nerve assessment by OCT is essential, as vision lost can only be detected by them. This vision loss is permanent and cannot be restored back by any means.
1
person found this helpful

F.C.P.S (Dermatology), MBBS Bachelor of Medicine and Bachelor of Surgery, DDV
Do you ever wish you could start all over and take better care of your skin? A chemical peel could give you that chance. Peels can dramatically reduce lines, wrinkles, acne scars, dark spots, and roughness caused by years of sun.
A chemical peel is a solution applied to the face to remove the outermost layer or layers of skin. It's a technique used to improve the appearance of the skin on the face, neck or hands. A chemical solution is applied to the skin that causes it to exfoliate and eventually peel off. The new skin that grows in its place is softer, smoother and has fewer imperfections. The new skin is also temporarily more sensitive to the sun.
There are three basic types of chemical peels:
Superficial or Lunchtime Peel: Alpha-hydroxy acid or another mild acid is used to penetrate only the outer layer of skin to gently exfoliate it. The treatment is used to improve the appearance of mild skin discoloration and rough skin as well as to refresh the face, neck, chest or hands.
Medium Peel: Glycolic or trichloroacetic acid is applied to penetrate the outer and middle layers of skin to remove damaged skin cells. The treatment is used to improve age spots, fine lines and wrinkles, freckles and moderate skin discoloration.
Deep Peel: Trichloroacetic acid or phenol is applied to deeply penetrate the middle layer of skin to remove damaged skin cells. The treatment removes moderate lines, age spots, freckles and shallow scars. A thorough evaluation by a dermatologic surgeon is imperative before embarking upon a chemical peel.
When is a chemical peel appropriate?
Chemical peels are used to treat a number of conditions including:
1. Pigmentation on face or body
2. Tanning
3. Dyschromias
4. Fine Wrinkles
5. Acne
6. Acne marks and scars
7. Dullness
8. Aging skin
9. Crow's feet
10. Sagging skin
Who should not opt for chemical peels?
Generally, light-haired and fair skinned people are the best candidates for chemical peel. The procedure does not work as well on dark skinned patients. The procedure is not recommended for individuals with infections, active skin disease, cut or broken skin, or sunburns. Other contraindications include patients who are:
1. Nursing or pregnant.
2. Have taken Accutane in last six months.
3. Have psoriasis, eczema, dermatitis or rosacea.
Possible complications
Temporary change in skin color, particularly for women on birth control pills, who subsequently become pregnant or have a history of brownish facial discoloration.
Changes are transient and easy to take care of if taken care properly.
1. Scarring
2. Reactivation of cold sores
3. A variety of chemical treatments can be used to exfoliate and rejuvenate the skin.
Depending on the depth of treatment required, your surgeon may choose one of the following peels:
1. Alpha-hydroxy acid peel (AHA)
2. Trichloroacetic acid peel (TCA)
3. Phenol peel
4. Croton oil peel
Aftercare and recovery
Your dermatologist will discuss how long it will be before you can return to your normal level of activity and work. After surgery, you and your caregiver will receive detailed instructions about your postsurgical care, including information about:
1. Normal symptoms you will experience
2. Potential signs of complications
1
person found this helpful

MBBS, MS - General Surgery, MCh - Plastic and Reconstructive Surgery
Cosmetic/Plastic Surgeon, Ludhiana
Please make sure that the laser is US FDA approved and check it online.
We have SopranoIce Platinum which is a triple wavelength laser is safe even for tanned skin and darker skin types, only triple wavelength which is FDA approved.
You achieve the result faster than just diode laser.
1
person found this helpful
View All Feed
Near By Clinics

Sector 40c, Chandigarh,
Chandigarh
View Clinic