About
We like to think that we are an extraordinary practice that is all about you - your potential, your comfort, your health, and your individuality. You are important to us and we strive to ...
...more
We like to think that we are an extraordinary practice that is all about you - your potential, your comfort, your health, and your individuality. You are important to us and we strive to help you in every and any way that we can.
More about Nazeer Bijapur Pain Clinic
Nazeer Bijapur Pain Clinic is known for housing experienced General Physicians. Dr. Nazeer Ahmed Kudligi, a well-reputed General Physician, practices in Bijapur. Visit this medical health centre for General Physicians recommended by 98 patients.
Timings
Location
Itagi Colony Behind Itagi Petrol Pump Athani Road
Bijapur,
Choose State
-
586102

Get Directions
Doctor in Nazeer Bijapur Pain Clinic

Services
Submit Feedback
Submit a review for Nazeer Bijapur Pain Clinic
Your feedback matters!
Write a Review
Feed
Nothing posted by this doctor yet. Here are some posts by similar doctors.
•there are exercises a man can carry out to reduce the effects of ed. The best way to treat erectile dysfunction without medication is by strengthening the pelvic floor muscles with kegel exercises. These are often associated with women looking to strengthen their pelvic area during pregnancy, but they can be effective for men looking to regain full function of the penis. Firstly, find the pelvic floor muscles. You can achieve this by stopping mid-stream two or three times the next time you urinate. The muscles you can feel working during this process are the pelvic floor muscles, and they will be the focus of kegel exercises. One kegel exercise consists of tightening and holding these muscles for 5 seconds and then releasing them. Try to do between 10 and 20 repetitions each day. This may not be possible when you first start doing the exercises. However, they should become easier over time. You should be able to notice an improvement after 6 weeks. Make sure you are breathing naturally throughout this process and avoid pushing down as if you are forcing urination. Instead, bring the muscles together in a squeezing motion. Aerobic exercise, such a jog or even a brisk walk, can also help the blood to circulate better and can help improve ed in men who have circulation issues.
1
person found this helpful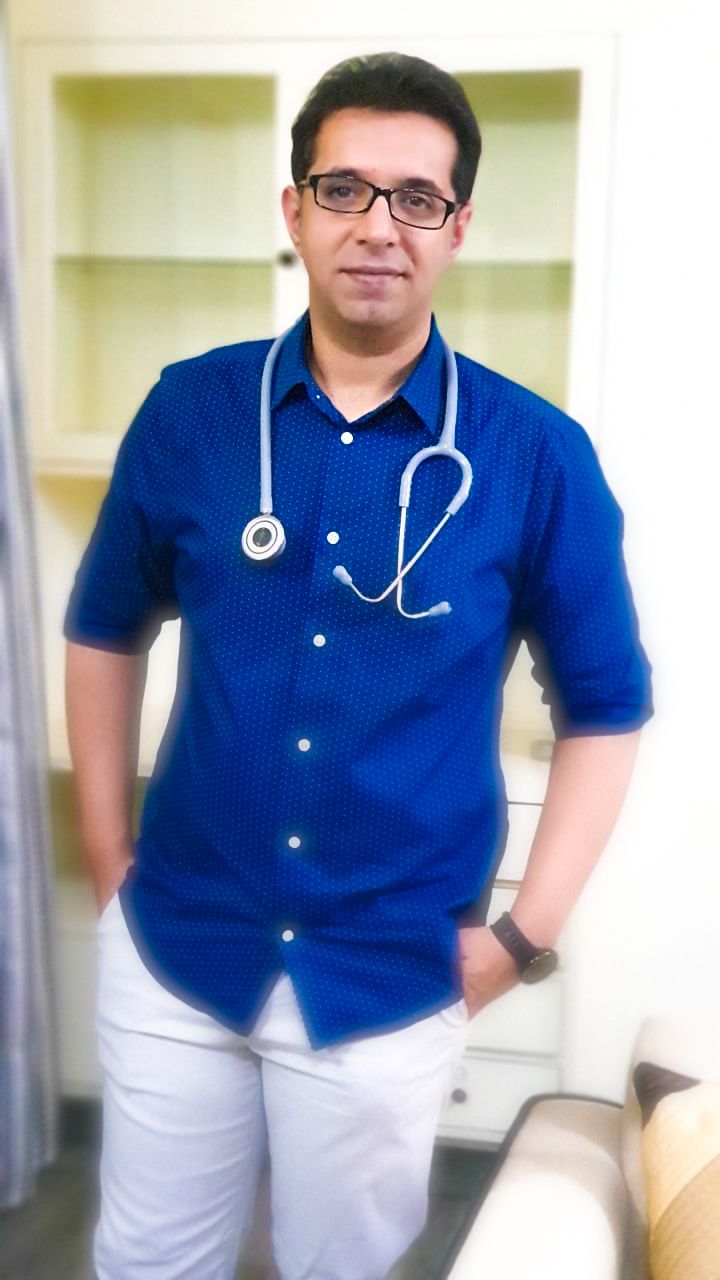 MBBS Bachelor of Medicine and Bachelor of Surgery, MD Medicine, DNB Neurology
Alzheimer's Disease is a neurological problem that is characterised by a cognitive decline and memory loss. It is a type of neurodegenerative dementia. The symptoms of Alzheimer's Disease include not being able to absorb and retain new information, lack of reasoning and judging, not being able to take on complex tasks, impaired visuospatial abilities, problems in reading, writing and speech, among many others. If a person has at least two of these symptoms in a debilitating manner, then the diagnosis can be made in favour of Alzheimer's Disease. The main causes of Alzheimer's are shrinkage of the brain size and death of the brain cells. The immune system is also said to trigger this neurodegenerative disease. Let us find out what medical science has found so far.
1. Connections: Many a times, in Alzheimer's disease, the memory and behaviour of the person changes because the brain is unable to make proper neural connections which can lead to memory loss of how a person behaved and the elements that formed the basis of the patient's cognition. Apparently, the immune system behaves in the same way within the brain and blocks the connection. This happens because there is constant communication between the brain and immune system along neurological lines, which is where the disease first emanates.
2. Inflammation: The brain is prone to inflammation or swelling that is not the normal kind. This inflammation happens as a result of the activation of the infection fighting neurotransmitters and the chemical changes that happen in the brain when an infection strikes. The inflammation usually happens in the plaques or clumps which the brain tries to protect. These clumps are made up of a protein called Amyloid. The immune system is responsible for creating this inflammation in the brain of the patient.
3. Pattern Recognition Receptors: Many of these receptors work in different manners and cooperate with each other to create a response in the brain. These PRRs can be found in the brain plaques, and they develop the signs of danger which further fuels the inflammation in the brain as a matter of protection.
4. Activation of Cells Linked with the Immune System: When the PRRs begin to respond, it basically activates the immune system and the cells of the same. This is the basic reaction that causes the changes in brain which then leads to the attachment of the protein to the tissue that is diseased, in which case Alzheimer's Disease starts. The inflammation that we had spoken about earlier basically happens in the nervous tissue.
It is important to recognise and act on the initial signs of Alzheimer's Disease before it progresses beyond one's control.
The sciatic nerve is one of the largest nerves in the body. It goes from the lower back all the way down to the base of the leg. When there is a disorder associated with the sciatic nerve, it is known as sciatica. Sciatica, however, does not necessarily need a surgery or a very elaborate procedure to fix the problem. Most commonly, it is treated simply by practising a number of simple exercises. Here are some of the most common exercises prescribed to treat sciatica:
1.Reclining pigeon pose
There are three main forms of the pigeon pose. These are sitting, reclining and forward. It is recommended that if you are just starting your treatment for sciatica that you use the reclining pose. In this pose, you are supposed to hold your left leg in the air at a right angle to your back. Then you are supposed to hold your ankle against the knee. Finally, repeat this stretch with the right leg as well.
2.Knee to opposite shoulder
In this stretch, the starting position is on your backside. You have to have your legs out and feet upwards. From this position, try to bring your right leg towards your left shoulder. Hold this for 30 seconds and then release and relax. Repeat this exercise three times and then repeat the whole procedure with your other leg. Only take your leg as far as it will go.
3. Sitting spinal stretch
At the start of this exercise, sit on the ground with your legs going straight outwards and your feet flexed in the upward direction. Pull your left knee and then put it on the outside of your right knee. Finally, place your right elbow on the left knee so that your body turns to the left. Hold for 30 seconds and then relax before repeating with the other knee.
4. Standing hamstring stretch
Put your foot on an elevated surface such that it is above the floor but not above hip level. Flex your toes forward such that your feet and legs are nearly in a straight line. Bend as far towards the foot as possible. However, do not stretch so far that you feel pain. Finally, repeat this procedure on the other side after release.

1
person found this helpful
It can be piles. What are other symptoms. Are you constipated 1. Take home cooked, fresh light food. Take a lot of green vegetables n fruit. 2. Increasing the fibre in your diet is known to be as effective as injections for preventing further problems 3. Increasing your fluid intake which can help prevent further problems with haemorrhoids 4. Avoiding straining and constipation which is the most useful thing patients can do to prevent the problem coming back. If the fibre content of your diet is not sufficient to keep your stools soft, then a fibre supplement can help. 5. Maintain active life style 6. Curd is good for u. 7. Avoid fast foods, spicy n fried foods •8. You should take sits bath (hot water tub bath) 2-3 times a day homeopathy has very encouraging results. Consult online with details.
Social interactions and social skills are going to help a child make friends, help to develop hobbies and interests. It helps a child to learn something new. For children with Autism, it is not going to be easy to interact with people, in classrooms, in some simple conversations or on the playground. Being a parent of a child with Autism is not at all easy. You will never want to see your child suffer even when they interact with their friends.
But there are ways to help your child to enhance their social skills.
Here are some of them for you:
Explain it to them: Children with Autism often learn by observing things. So, when they are unable to make social interactions outside and it is you who should help your child. They spend more time with you. You will have to show them social behaviour. Just showing them how to greet or to don something will not help a child with Autism. You need to explain it to them. Along with modelling, explaining is also important.
Give a chance to lead: In order to learn things, children with Autism should interact with their friends. But if this is done in some unfriendly environment, then that can be a waste of affords. You can plan some kind of games and some activities where your child gets a chance to lead and participate in the activity, an environment which is friendly for your child.
Reward them: You need to support your children as much as possible. When you get less time to spend with them, then you can opt for therapy sessions. But therapy sessions alone will not help. When there is something done at the session, practice it at home as well. Reward them if they are able to meet the expected behaviour.
Buy a Pet: Yes, a pet can help them to improve social behaviour. They form an emotional bonding with the pets and that is when they will be able to understand these emotions and feeling. Many studies show that when a child with Autism has a pet, they learn to interact in a much better way.
Help them understand what is expected: At the very beginning, do not try to teach your child what is right or what is wrong. Rather, you should try to help them understand what is expected from them. For example, when someone is talking to them, they tend to look elsewhere. Do not tell them that it is wrong to look elsewhere, rather help them understand that when a person is talking, they expect your attention. Give them some example, some concrete example to make it easy for them.
With right practice and understand, you will be able to help your child improve their social skills. In fact, you play the major role.
1
person found this helpful
Common cold, like the name suggests, is one of the most common diseases in the world. It is a communicable disease, mainly occurring during seasonal change, even though it is not chronic in nature. And homeopathy has the most effective medicines which treat common cold without the side effects offered by allopathic medicines, such as drowsiness.
Read on to know which are those:
1. Aconite
This homeopathic medicine is recommended when the most preliminary signs of common cold appear, such as getting thirsty frequently and being overly-anxious.
2. Belladonna
Belladonna is for more severe signs of cold, such as high fever and persistence of a throbbing headache.
3. Natrum mur
This medicine is effective for a runny nose, with initially clear snot thickening after a period of 24-48 hours.
4. Nux vomica
Nux vomica is effective for constant sensation of chill, with warmth not felt even in the comfort of the bed. It is also effective for headaches, blocked nose, body-aches, and nausea as results of the cold.
5. Gelsemium
Gelsemium is advisable for the known symptoms of common cold such as headache, fever, fatigue, drowsiness, shivers, etc.
6. Eupatorium perf
This medicine is effective in case of recurring thirst, sore muscles and bones, and immense headache that get worse on any kind of movement.
7. Arsenicum iod
If you are experiencing continuous sneezing with burning sensation and a nasal discharge, this is the medicine you should take.
8. Ferrum Phos
This medicine is also given at the preliminary stage, when the onset is slow, with mild fever, which gets worse especially with the approach of night.
9. Pulsatilla
When you have a nose with dense discharge and blocked ears, remember that these symptoms may worsen at night. This is the medicine best suited to your cold in such a situation.
10. Influenzinum
It is a homeopathic remedy for flu. The medicine, which is diluted and potentized, strengthens the immune system to fight against flu viruses. It does not suppress the symptoms but makes your immune system strong to not allow foreign viruses affect your health.
Your hearing is one of the most important function your body carries out and sometimes you realize that you are losing your sense of hearing, when it is too late to get it back. There are two main reasons for this. One of the reason is age and the other is when the inner ear's hair cells break down and do not pick up sound well.
Here are 7 ways to safeguard your hearing:
Try to avoid loud places: It is not advisable to go to places where you have to shout to be heard, such as in a street, a concert or a construction site.
Buy low noise rating equipment: The equipments in your house will make sound that you hear the most. Try to avoid these equipments by buying appliances with a low noise rating.
Wear hearing protection at loud places: However, it is true that it is not always possible to avoid loud noises. This is when you need to get hearing protection. Earplugs and earmuffs are two of the best ways to make sure that even when you are in a loud place, your hearing does not get affected. Earplugs and earmuffs generally reduce sound by 15 to 30 decibels, which may be crucial to make sure that later in your life, you do not lose your hearing.
Avoid smoke: Smoking raises your chance of hearing loss. Second hand smoke does the same thing. Therefore, try to avoid, both smoking and secondhand smoking.
Remove earwax properly: Earwax cannot be removed properly using a cotton swab. Instead, you should use an irrigation kit. Remember this as otherwise; the earwax could muffle your hearing.
Avoid medications which reduce hearing: Certain medications increase hearing loss. Therefore, double check with your doctor to make sure your medicines will not make you lose your hearing.
Get your hearing tested: Finally, get your hearing tested as identifying the problem early on can help stop worsen the situation.
Check up nearest paediatrician and thus caused mostly due to climate change, especially during monsoon and giving your child a sponge bath with warm water is also recommended since it will help lower their body temperature.
You have tight foreskin problem. Yes, this can cause pain during sex, without condom. I advise you to do circumcision if there is unbearable pain in moving back foreskin when penis is erected. It is a minor operation done under local anesthesia so there is no pain. You can get it done from good government hospital. You have to go to surgery opd in the hospital.
Do the following-- you maintain high grade of personal hygiene. Do change your underclothes at least 2 times a day wear cotton underclothesstay hydrated keep the area dry. For more details you can consult me.
1
person found this helpful
View All Feed
Near By Clinics