About
Our goal is to offer our patients, and all our community the most affordable, trustworthy and professional service to ensure your best health.
...more
Our goal is to offer our patients, and all our community the most affordable, trustworthy and professional service to ensure your best health.
More about THE ART OF LIVING
THE ART OF LIVING is known for housing experienced Ayurvedas. Mr. Alokpanda, a well-reputed Ayurveda, practices in Bhubaneswar. Visit this medical health centre for Ayurvedas recommended by 48 patients.
Location
Bhubaneswar,
Odisha
-
751021

Get Directions
Doctor in THE ART OF LIVING
Services
Submit Feedback
Submit a review for THE ART OF LIVING
Your feedback matters!
Write a Review
Feed
Nothing posted by this doctor yet. Here are some posts by similar doctors.
Shared today • Featured Tip

Our skin requires proper care from time to time, and therefore it is essential to implement the right steps at the right time. Peels are useful assets for polishing and bringing life to our skin. In today's age, it becomes difficult to maintain the tone and texture of the skin. So, peels help in making this successful in the best ways.
Here are some of the notable and effective advantages of peel treatment.
Cleansing your skin: Are you tired of dull skin? Then it's time to opt for a peel treatment. There are different types of peel treatment which lead to excellent results for the skin tone and texture. It helps in cleansing the skin especially the facial skin. It works deep through the facial skin successfully thus leading to much improved and clean skin.
Works well for acne: Acne is one of the most commonly occurring skin problems in the recent times. It leads to a severe change in the looks of the facial skin. Acne results in deposition of the dirt in the clogged pores when not treated for an extended period. Various peel treatments help in bringing out the dirt from the pores, thus clearing the areas affected by acne.
Radiant skin: Peel treatments are useful in creating radiant skin just after the procedure. If you are struggling with bringing that glow to your facial skin, then peel treatments work best for almost every type of skin. After the peel treatment, you will be able to see the change in your skin with grace and appreciate the results immediately.
Revive your skin: Daily exposure to sun damages the sensitive skin after a certain period. This leads to the necessity to bring back that tone and texture of your skin. Peel treatments are effective in reviving the quality of the skin. So, if you are planning to opt for some new type of skin treatment in the sooner time then make sure that you try peel treatments for reviving back your precious facial skin.
Can cure wrinkled skin: With age, all of us tend to get wrinkles, and these are most prominent on the facial part of the skin. In order to prevent any adverse effects of aging on the looks of the individual, wrinkles can be cured with the help of peel treatment. So, opt for the best peel treatments to get rid of the wrinkled skin.
Thus, if you are looking for some of the fine solutions for improvement of the facial skin then make sure that you choose for the peel treatments. These are some of the advantageous features of the peel treatments which fetch the desired results for the skin.
1
person found this helpful
Shared yesterday • Featured Tip

MBBS, DNB - Internal Medicine
Internal Medicine Specialist, Mumbai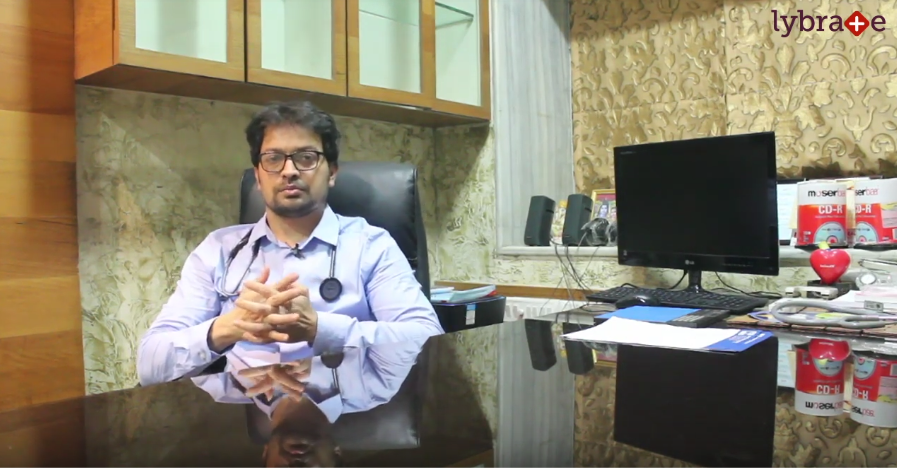 Metabolic Syndrome is basically a combination of obesity, hypertension, diabetes and dyslipidemia. The syndrome is thought to be caused by an underlying disorder of energy utilization and storage. The cause of the syndrome is an area of ongoing medical research.
468
people found this helpful
Shared yesterday • Featured Tip

MBBS, MD - Dermatology, DNB - Dermatology & Venereology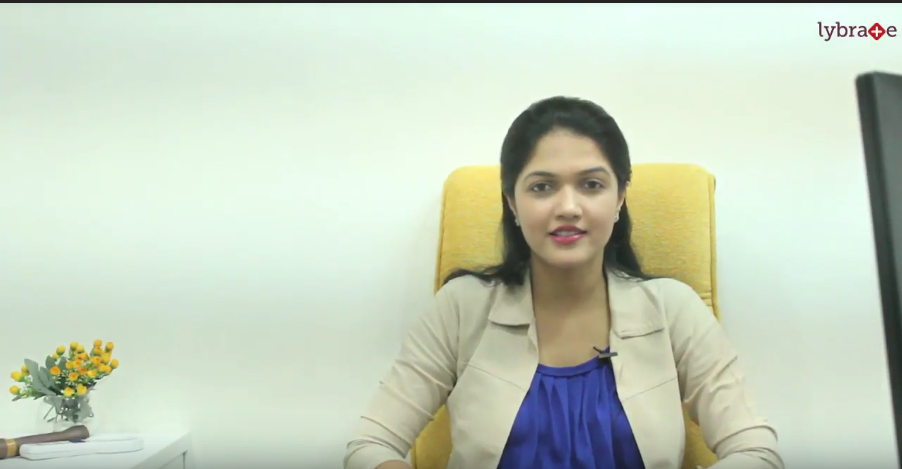 4
people found this helpful
Shared yesterday • Featured Tip
MBBS Bachelor of Medicine and Bachelor of Surgery
General Physician, Faridabad
After exceeding all expectations in 2017, the Indian Women's Cricket Team is making India proud once again with their extraordinary and remarkable performance in ICC Women's World T20, 2018-19.
As everyone knows, the Indian Women's Cricket Team reached the finals in England in 2017 but missed the chance of lifting the trophy by a whisker. Everyone in the team from Punam Raut, Smriti Mandhana, Veda Krishnamurthy, Deepti Sharma, Harmanpreet Kaur, to skipper Mithali Raj, etc. played a crucial part in India's journey to the 2017 Women's CWC final.
In the ongoing ICC Women's Cricket World Cup 2018, Indian players are performing phenomenally with their skills in batting, bowling and fielding. Harmanpreet Kaur, India's captain, is the only cricketer to have scored a T20 century in the ongoing series. Poonam Yadav, one of the best spinners in the Indian team, took 8 wickets for India in this series until now. Also, RP Yadav is performing astoundingly and has taken 7 wickets for India so far. India is also one of the top rankers for highest team runs in the ICC Women's Cricket World Cup 2018.
These players work hard to be fit and perform well in the matches.
How Do Indian Women Cricketers Keep Themselves Fit?
The Indian Women's Cricket Team members train hard. Their ability with direct throws and agility has increased remarkably over the years. Apart from net sessions, they undergo various exercises and training that help build stamina, power and agility. Some of them are listed below:
Strength Training
Cricket is a sport that requires building strength, flexibility and stamina. Bowling, Sprinting, or hitting may look effortless, but they require a lot of stamina building and strength building workouts. Weight training and compound training like burpees, lunges, squats, pull-ups, push-ups, etc. help to build stability, enhance flexibility, better posture, and strength.
Endurance Training:
Endurance Training like HIIT, sprinting, functional training, circuit training, cycling, biking, jump squats, jogging, etc. helps to increase energy levels, prevent injuries, and improve performance.
Core Training
Core exercises help maintain consistent performance and delivery. It ensures the overall balance of the body and helps in fast recovery from injuries. Some of the Core trainings are planks, crunches, Russian twists, leg raises, sit-ups, alternate superman, trunk rotation, hanging leg raises, etc.
Flexibility Training
Flexibility plays an important role in cricket. Flexibility helps in fielding, lessen the chances of injuries, remove stiffness and tension in the muscles.
Diet Plans
Their Diet Plan includes:
5-8 meals a day.

More lean protein.

Vegetable and Fruit based Carbohydrates.

Balanced amount of fat.

Enough water to keep the body hydrated.
High-calorie sweets, processed foods, fried foods, and red meats are avoided.
Most Common Injuries Sports Persons Suffer From
These high-intensity training regimens come with their own fair share of sports-related injuries. Some of the Common injuries' women sportsperson may suffer are:
Ankle Sprain

Rotator Cuff Injury

Throwers Elbow

Lower Back Pains

Hamstring Strain

Groin Pulls
How Can Women Cricketers Keep These Injuries at Bay?
To avoid injuries, women cricketers need to take some preventive measures while playing the cricket, like one should always wear a helmet, mouthguard, shoes, protective gear, body padding including leg pads, forearm guards, gloves, etc.
Sports and fitness are very important for women. Not only it keeps them physically healthy but provides mental exercise as well. They can choose a fitness regime to follow based on their own comfort level. And if they participate in some sports, it is important to wear the necessary safety gear.
1
person found this helpful
Shared yesterday • Featured Tip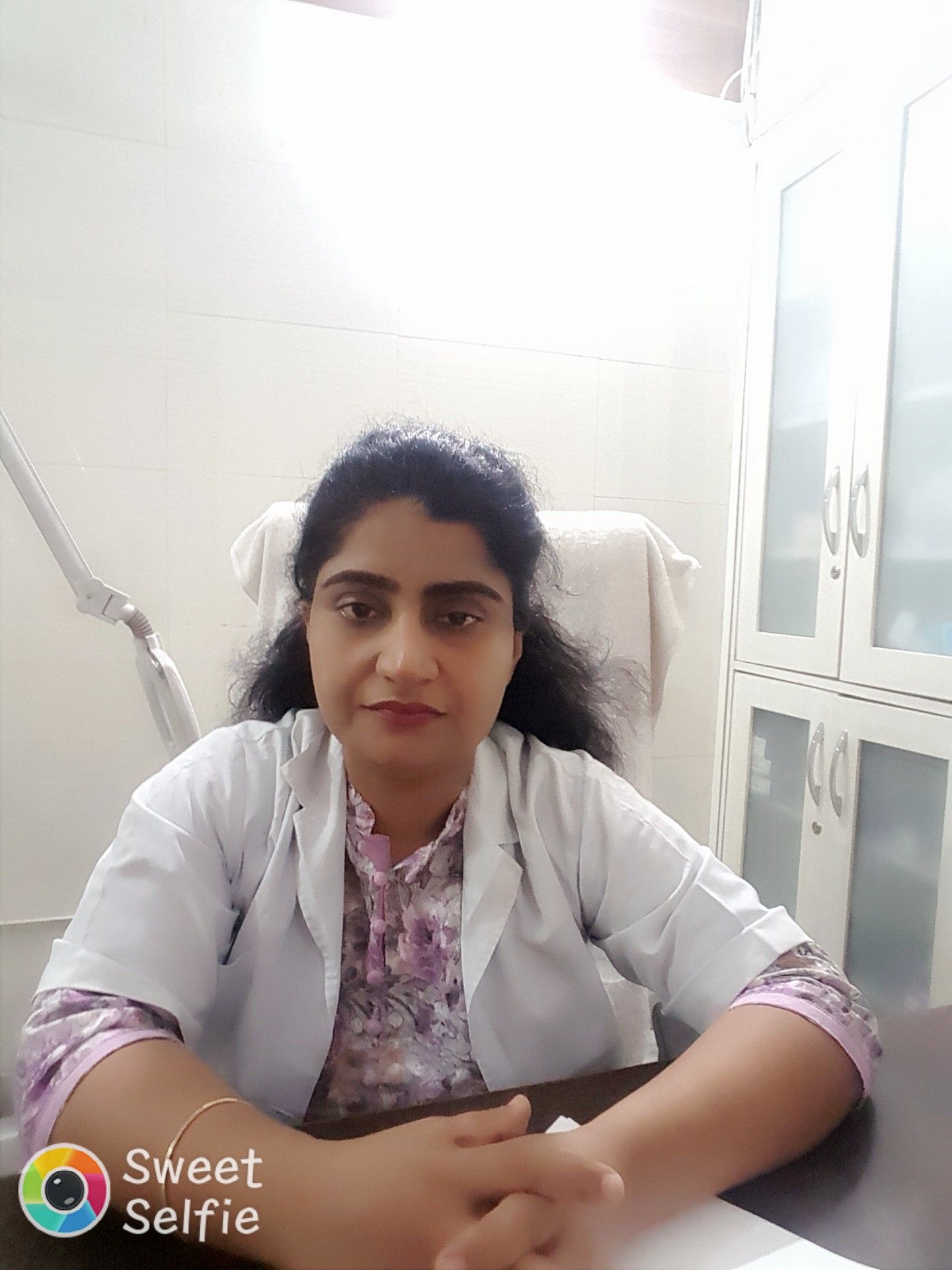 MBBS Bachelor of Medicine and Bachelor of Surgery, DVD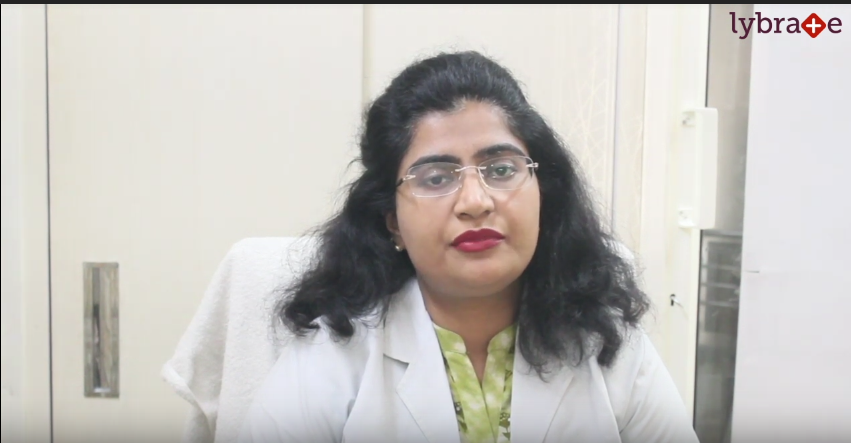 Few common skin problems include heat rashes, ringworm, chicken pox, rashes, eczema, contact dermatitis. There are ways one can avoid such skin diseases with few simple precautions.
782
people found this helpful
Shared yesterday • Featured Tip

DPM, DNB Psychiatry, MBBS Bachelor of Medicine and Bachelor of Surgery
With age, most body organs begin to deteriorate in their function. This happens to the brain also, thereby reducing the overall speed of functioning of most organs. While slowing of bodily movement is visible, the internal organs functioning also slows down, which is not that obvious. Memory loss or dementia is one of the main manifestations of this degeneration of the brain.
Alzheimer's is the most common form of dementia, and the associated symptoms includes reduced reasoning abilities and cognitive defects. Though it is seen only in the elderly, not all elderly people will have Alzheimer's. The overall quality of life of the affected person is reduced with difficulty remembering things that were recently learned. It is a progressive disease and as it gets more severe, a full-time caretaker may be required.
Causes: The brain cells are affected by protein masses known as plaques and tangles. These hamper the way communication between the brain cells happens as well as affect nutrition from reaching all parts of the brain. This leads to shrinking of the brain, eventually leading to memory loss and other problems. There is also a strong genetic linkage, as most people with Alzheimer's have the lipoprotein A gene.
Symptoms: Though memory loss is the most common symptom, there are other symptoms:
Being confused about places, people, and times
Inability to find the right words during conversations
Regular objects are misplaced
Becoming irritable, (in someone who was not so previously)
Mood swings
Personality changes
Inability to organise thoughts
Not able to make the right decisions
Repetitive talks and actions
Forgetfulness (not something the person always does)
Difficulty with numbers (again, not something calculations
Difficulty managing everyday tasks and minor problems
Suspicion of others (like immediate family members and friends)
Risk factors: While age is definitely a risk factor, the fact that not all aged people develop Alzheimer's is to be borne in mind. Other risk factors include the history of stroke, high cholesterol, high blood pressure, diabetes, smoking, obesity, and poor lifestyle choices.
Diagnosis: While there is no definitive way to diagnose Alzheimer's, symptoms along with brain scans and neuropsychological function testing are useful ways to confirm the diagnosis.
Treatment: This is aimed at two things reducing the rate of disease progression and treat (or reverse) symptoms if possible.
Cholinesterase inhibitors improve cellular communication in the brain and also manage depression and agitation. Memantine is used to slow the pace of disease progression.
In people with the disease, small changes are useful to help them with the symptoms. These include keeping essential things like keys and wallet in the same place, keep a daily diary to help them remember things, keep pictures of friends and family within visible distance.
3
people found this helpful
Shared yesterday • Featured Tip

MBBS, Post Graduate Diploma In Diabetology (PGDD)
Graves' disease, also called as toxic diffuse goiter or exophthalmic goiter is an autoimmune disease that affects the thyroid gland resulting in overproduction of thyroid hormones (hyperthyroidism). Graves' disease is the most prevalent cause of hyperthyroidism.
Causes
The exact cause is unclear.
Enlarged thyroid: Normally, thyroid function is regulated by a hormone released by the pituitary gland. The antibody associated with Graves' disease — Thyrotropin receptor antibody (TRAb) — acts as the regulatory pituitary hormone. The TRAb overrides the normal regulation of the thyroid, causing an overproduction of thyroid hormones (hyperthyroidism). In Graves' disease, the immune system generates antibodies that trigger the TSH receptor, tricking the thyroid into making too many hormones, which speeds up the metabolism.
Risk factors
Family history: It is a known risk factor.
Gender: Women are much more likely to develop Graves' disease than men.
Age: Graves' disease usually develops in people younger than 40.
Other autoimmune disorders: People with other disorders of the immune system, such as type 1 diabetes or rheumatoid arthritis, have an increased risk.
Emotional or physical stress: Stress may act as a trigger for the onset of Graves' disease.
Pregnancy: Pregnancy or recent childbirth may increase the risk of the disorder that is genetically susceptible.
Smoking: Cigarette smoking increases the risk of Graves' disease and also Graves' ophthalmopathy.
Signs and Symptoms
Diffuse palpable goiter with audible bruit (70%)
Tremors (40%)
Exophthalmos (protuberance of one or both eyes, periorbital edema [25%])
Fatigue (70%) and weight loss (60%) with increased appetite in young people and poor appetite in the elderly
Heat intolerance (55%)
Tremulousness (55%)
Palpitations (50%), Heart failure
Enlarged thyroid gland and increased sweating
Weight loss (without a change in diet)
Changes in menstrual cycle
Erectile dysfunction and reduced libido
Anxiety and irritability
Graves' dermopathy with thick red skin on the shins (rare)
Diagnosis
Two signs are truly diagnostic of Graves's disease (i.e., not seen in other hyperthyroid conditions):

Exophthalmos
Nonpitting edema

A large goiter will be visible to the naked eye; however, a small one may be detectable only on physical examination.
Abnormally high levels of T3 and T4 and a very low level of TSH are good indications of Graves' disease.
Computed tomography and ultrasound can also be used for detection of Graves' disease.
Complications
Pregnancy issues include miscarriage, preterm birth, fetal thyroid dysfunction, poor fetal growth, maternal heart failure, and preeclampsia.
Heart disorders include heart rhythm disorders, changes in the structure and function of the heart muscles, and congestive heart failure.
Thyroid storm/accelerated hyperthyroidism or thyrotoxic crisis is a rare but life-threatening complication of Graves' disease.
Untreated hyperthyroidism also can lead to weak, brittle bones and osteoporosis.
Treatment
The primary treatment goals are to inhibit the overproduction of thyroid hormones and lessen the severity of symptoms.
Radioiodine therapy: Iodine-131, synthetic thyroid hormone
Medications: Beta blockers and antithyroid medications such as methimazole
1
person found this helpful
Asked for female, 35 years old from Jaipur
Ph.D(Clinical Nutrition), M.Sc(Foods&Nutrition
Dietitian/Nutritionist, Delhi
Start with avoiding simple sugars as far as possible like sugar, jaggery, honey, sweets, candies, chocolates, cold drinks etc. 'Eat Out' less, avoid junk and have good quantity of fresh foods which are not processed like fruits, vegetables, soups, salads, nuts, low fat milk, curd etc. Combine these dietary changes with 30 mins to one- hour play/ walk / exercise. Its difficult to draft a diet chart here which is tailored to meet your requirements. If you need us to help you with proper customised Diet plans for weight loss, you can opt for our online program or contact us through Lybrate' private consult'
2
people found this helpful
View All Feed
Near By Clinics