About
By combining excellent care with a state-of-the-art facility we strive to provide you with quality health care. We thank you for your interest in our services and the trust you have place...
...more
By combining excellent care with a state-of-the-art facility we strive to provide you with quality health care. We thank you for your interest in our services and the trust you have placed in us.
More about Care Hospitals
Care Hospitals is known for housing experienced Neurosurgeons. Dr. Siddharth Shankar Sahoo, a well-reputed Neurosurgeon, practices in Bhubaneswar. Visit this medical health centre for Neurosurgeons recommended by 90 patients.
Timings
Location
Prachi Enclave, Chandrasekharpur
Chandrasekharpur
Bhubaneswar,
Odisha
-
751016

Get Directions

Submit Feedback
Submit a review for Care Hospitals
Your feedback matters!
Write a Review
Feed
Nothing posted by this doctor yet. Here are some posts by similar doctors.
Homeopathy has encouraging results in treating febrile convulsions. They can be cured easily. Please contact us in person as we would have to take s detail case record for better assessment and better plan of action.
1
person found this helpful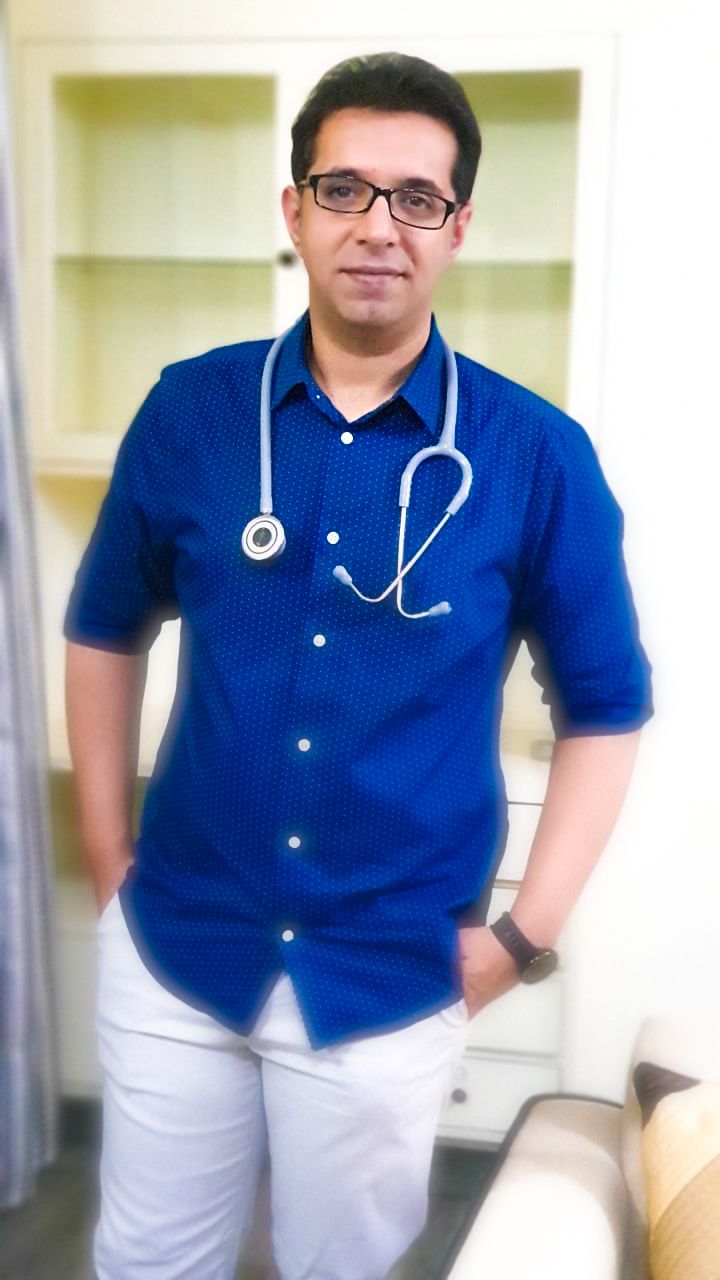 MBBS Bachelor of Medicine and Bachelor of Surgery, MD Medicine, DNB Neurology
Alzheimer's Disease is a neurological problem that is characterised by a cognitive decline and memory loss. It is a type of neurodegenerative dementia. The symptoms of Alzheimer's Disease include not being able to absorb and retain new information, lack of reasoning and judging, not being able to take on complex tasks, impaired visuospatial abilities, problems in reading, writing and speech, among many others. If a person has at least two of these symptoms in a debilitating manner, then the diagnosis can be made in favour of Alzheimer's Disease. The main causes of Alzheimer's are shrinkage of the brain size and death of the brain cells. The immune system is also said to trigger this neurodegenerative disease. Let us find out what medical science has found so far.
1. Connections: Many a times, in Alzheimer's disease, the memory and behaviour of the person changes because the brain is unable to make proper neural connections which can lead to memory loss of how a person behaved and the elements that formed the basis of the patient's cognition. Apparently, the immune system behaves in the same way within the brain and blocks the connection. This happens because there is constant communication between the brain and immune system along neurological lines, which is where the disease first emanates.
2. Inflammation: The brain is prone to inflammation or swelling that is not the normal kind. This inflammation happens as a result of the activation of the infection fighting neurotransmitters and the chemical changes that happen in the brain when an infection strikes. The inflammation usually happens in the plaques or clumps which the brain tries to protect. These clumps are made up of a protein called Amyloid. The immune system is responsible for creating this inflammation in the brain of the patient.
3. Pattern Recognition Receptors: Many of these receptors work in different manners and cooperate with each other to create a response in the brain. These PRRs can be found in the brain plaques, and they develop the signs of danger which further fuels the inflammation in the brain as a matter of protection.
4. Activation of Cells Linked with the Immune System: When the PRRs begin to respond, it basically activates the immune system and the cells of the same. This is the basic reaction that causes the changes in brain which then leads to the attachment of the protein to the tissue that is diseased, in which case Alzheimer's Disease starts. The inflammation that we had spoken about earlier basically happens in the nervous tissue.
It is important to recognise and act on the initial signs of Alzheimer's Disease before it progresses beyond one's control.
Social interactions and social skills are going to help a child make friends, help to develop hobbies and interests. It helps a child to learn something new. For children with Autism, it is not going to be easy to interact with people, in classrooms, in some simple conversations or on the playground. Being a parent of a child with Autism is not at all easy. You will never want to see your child suffer even when they interact with their friends.
But there are ways to help your child to enhance their social skills.
Here are some of them for you:
Explain it to them: Children with Autism often learn by observing things. So, when they are unable to make social interactions outside and it is you who should help your child. They spend more time with you. You will have to show them social behaviour. Just showing them how to greet or to don something will not help a child with Autism. You need to explain it to them. Along with modelling, explaining is also important.
Give a chance to lead: In order to learn things, children with Autism should interact with their friends. But if this is done in some unfriendly environment, then that can be a waste of affords. You can plan some kind of games and some activities where your child gets a chance to lead and participate in the activity, an environment which is friendly for your child.
Reward them: You need to support your children as much as possible. When you get less time to spend with them, then you can opt for therapy sessions. But therapy sessions alone will not help. When there is something done at the session, practice it at home as well. Reward them if they are able to meet the expected behaviour.
Buy a Pet: Yes, a pet can help them to improve social behaviour. They form an emotional bonding with the pets and that is when they will be able to understand these emotions and feeling. Many studies show that when a child with Autism has a pet, they learn to interact in a much better way.
Help them understand what is expected: At the very beginning, do not try to teach your child what is right or what is wrong. Rather, you should try to help them understand what is expected from them. For example, when someone is talking to them, they tend to look elsewhere. Do not tell them that it is wrong to look elsewhere, rather help them understand that when a person is talking, they expect your attention. Give them some example, some concrete example to make it easy for them.
With right practice and understand, you will be able to help your child improve their social skills. In fact, you play the major role.
1
person found this helpful
Erasmus Mundus Master in Adapted Physical Activity, MPT, BPTh/BPT
This is a general low back ache and for this you can follow these measures: one keep a pillow right under the knee while sleeping, next is you can keep ice in the painful area for about 5--10 minutes, if pain still persists you can stretch your body by twisting the waist on both sides how we used to do in the school drill similarly you can try which will help you relax as well will reduce the pain. It looks like you are anaemic. If you have back pain after you sit for long hours then it is due to your levels as it is important to check that. Anaemia always leads to the symptoms of being tired and also having back / leg pain though there may not be any pathological reasons for back pain. •standing hamstring stretch: place the heel of your injured leg on a stool about 15 inches high. Keep your knee straight. Lean forward, bending at the hips until you feel a mild stretch in the back of your thigh. Make sure you do not roll your shoulders and bend at the waist when doing this or you will stretch your lower back instead of your leg. Hold the stretch for 15 to 30 seconds. Repeat 3 times. •cat and camel: get down on your hands and knees. Let your stomach sag, allowing your back to curve downward. Hold this position for 5 seconds. Then arch your back and hold for 5 seconds. Do 3 sets of 10. •quadruped arm/leg raise: get down on your hands and knees. Tighten your abdominal muscles to stiffen your spine. While keeping your abdominals tight, raise one arm and the opposite leg away from you. Hold this position for 5 seconds. Lower your arm and leg slowly and alternate sides. Do this 10 times on each side.•pelvic tilt: lie on your back with your knees bent and your feet flat on the floor. Tighten your abdominal muscles and push your lower back into the floor. Hold this position for 5 seconds, then relax. Do 3 sets of 10. •partial curl: lie on your back with your knees bent and your feet flat on the floor. Tighten your stomach muscles. Tuck your chin to your chest. With your hands stretched out in front of you, curl your upper body forward until your shoulders clear the floor. Hold this position for 3 seconds. Don't hold your breath. It helps to breathe out as you lift your shoulders up. Relax. Repeat 10 times. Build to 3 sets of 10. To challenge yourself, clasp your hands behind your head and keep your elbows out to the side. •gluteal stretch: lying on your back with both knees bent, rest the ankle of one leg over the knee of your other leg. Grasp the thigh of the bottom leg and pull that knee toward your chest. You will feel a stretch along the buttocks and possibly along the outside of your hip on the top leg. Hold this for 15 to 30 seconds. Repeat 3 times. •extension exercise: lie face down on the floor for 5 minutes. If this hurts too much, lie face down with a pillow under your stomach. This should relieve your leg or back pain. When you can lie on your stomach for 5 minutes without a pillow, then you can continue with the rest of this exercise. Back bracea back brace or corset can provide excellent relief for most sciatica sufferers. Those who gain the most benefit are those who find their pain eases when they wrap/bind a towel or sheet (folded-lengthwise) tightly around their stomach and back. If this simple test eases your pain, you should use a back brace in the short-term. Back braces and strong deep core muscles help to avoid a recurrence in the future. Massage therapyyour spinal muscles will often present in muscle spasm, which responds favourably to soft tissue techniques such as massage therapy. You should seek the assistance of a quality remedial massage therapist to assist your sciatica treatment. Tens machinetens machines are an electronic pain relieving device that will reduce your pain and your need for pain-relieving drugs. Sciatica is the result of a neurological problem in the back or an entrapped nerve in the pelvis or buttock[1]. There are a set of neurological symptoms such as: •pain (intense pain in the buttock) •lumbosacral radicular leg pain •numbness •muscular weakness •gait dysfunction •sensory impairment •sensory disturbance •hot and cold or tinglings or burning sensations in the legs •reflex impairment ice or heat is often used in the treatment of sciatica. Heat or ice is usually placed on the affected area for 20 minutes every 2 hours exercise 1: squeeze buttocksthe patient lies supine and squeezes the buttocks. Contraction is held for 5 seconds. The exercises are repeated 10 times. The patient only contracts the gluteal muscles. - exercise 2: swingthe patient is standing with the legs sligthly apart. The shoulders are relaxed and the patient swings the arms loosely alongside the body. This exercise is repeated 20 times. U have to take vitamin d rich foods. Like milk, cheese,yogurt, brocoli,spinach. U need calcium consumption for increase the bone density.
2
people found this helpful
There is no really specific complete cure for epilepsy and the attacks has to be controlled
she needs proper homoeopathic consultation. if interested answer my five question after which I will courier the medicines.
View All Feed
Near By Clinics
4.3
(

39

ratings)
Chandrasekharpur, Bhubaneswar,
Bhubaneswar
View Clinic