Personal Statement
I believe in health care that is based on a personal commitment to meet patient needs with compassion and care.
...more
I believe in health care that is based on a personal commitment to meet patient needs with compassion and care.
More about Dr. Satyakant Trivedi Neuropsychiatrist
Dr. Satyakant Trivedi is one of the most promising & established name in the field of psychiatry & psychological disorders in Bhopal as well as central part of the India. To take excellent and scientific treatment patients are coming not only from Bhopal but from other cities(Sagar, Indore, Jabalpur, Hoshangabad, Vidisha, Harda, Guna, Gwalior, Rewa, Satna etc.) of Madhya Pradesh as well as other states (Maharashtra, Chhattisgarh, Gujarat, Uttar Pradesh etc.) too. He has done his residency in psychiatry (DPM) at the prestigious college of the Indian subcontinent "Kasturba medical college", Manipal (has been ranked among the top 3 medical colleges in the country by India today & the Hindu). He is one of the leading psychiatrists in Bhopal, India and at present, he is Head of the Department of Psychiatry, Bansal Super Specialty Hospital, Bhopal. The hospital is the leading hospitals in the Central India.(SOURCE-THE WEEK) Dr. Satyakant Trivedi His approach is a combination of pharmacological (with medications) and non-pharmacological (like counseling, psychotherapy) methods and which collectively help in bringing the much needed mental and physical balance. Stigma and lack of awareness regarding mental illness are the most important barriers for the treatment of mentally ill. He has started MADHYA PRADESH MANSIK ROG JAAGRUKTA ABHIYAN". Under this campaign he has been conducting several public awareness programs, lectures in various cities of Madhya Pradesh. He is a very popular speaker, due to his excellent communicative quality and vast knowledge of community mental health and Indian culture ,he has been a speaker at various forums on issues related to mental health and psychiatric illness. Dr. Satyakant Trivedi also has a prominent presence in the all form of media including print,electronic and social media.He has played a key role in enchancing the image of mental health in this part of the country and his views are very well accepted and appreciated. Dr. Satyakant Trivedi Areas of Expertise in Psychiatry are following: • Anxiety and Panic Disorder • Depression • Sexual Problems • Trauma / PTSD • Phobias and Fears • Bipolar Disorder • Social Phobia • Addictions • Low Self-Esteem • Sleep Problems • Old Age Psychiatry • Obsessive-Compulsive Disorder OCD • Neuropsychiatry • ADHD (Adult) / ADD
Info
Education
DPM(Psychiatry) - Kasturba Medical College,Manipal Karnataka - 2012
MBBS - SSMC - 2010
Languages spoken
English
Hindi
Kannada
Awards and Recognitions
Best Poster Award In National Conference
Best Poster Award In National Conference
Excellence Award In Psychiatry and Mental Health
...more
Recognized By Millennium Group
Recognized By Millennium Group
Recognized By Millennium Group
Best Poster Award In National Conference
Best Poster Award In National Conference
Best Poster Award In National Conference
Best Poster Award In National Conference
Recognized By Millennium Group
Recognized By Millennium Group
Recognized By Millennium Group
Professional Memberships
Indian Psychiatric Society
Association of Industrial Psychiatry of India
Life Member- Indian Association for Sexology
Location
Book Clinic Appointment with Dr. Satyakant Trivedi Neuropsychiatrist
Chamber Number 134,Bansal Hospital

,

Bhopal
Get Directions


Services
Submit Feedback
Submit a review for Dr. Satyakant Trivedi Neuropsychiatrist
Your feedback matters!
Write a Review
Reviews
Dr. Jk Singh
May 11, 2016
A psychiatrist means a good counselor with knowledge of drugs. So here is a doc with outstanding skills. After meeting him you will get addicted to him.
Dinesh
Feb 12, 2018
I was having problem of sad mood,sleep disturbances but with the treatment I am feeling good,getting good sleep.No negative thoughts.I would recommend him.Thank you Dr Trivedi
Verified
Mar 2, 2018
It was great experience with dr satyakant trivedi.Great personality , who understand his patient. Treat with minimum medications
Feed
Avoid napping during the day. It can disturb the normal pattern of sleep and wakefulness.
Avoid stimulants such as caffeine, nicotine, and alcohol too close to bedtime. While alcohol is well known to speed the onset of sleep, it disrupts sleep in the second half as the body begins to metabolize the alcohol, causing arousal.
Exercise can promote good sleep. Vigorous exercise should be taken in the morning or late afternoon. A relaxing exercise, like yoga, can be done before bed to help initiate a restful night's sleep.
Food can be disruptive right before sleep. Stay away from large meals close to bedtime. Also dietary changes can cause sleep problems if someone is struggling with a sleep problem, it's not a good time to start experimenting with spicy dishes. And, remember, chocolate has caffeine.
Ensure adequate exposure to natural light. This is particularly important for older people who may not venture outside as frequently as children and adults. Light exposure helps maintain a healthy sleep-wake cycle.
Establish a regular relaxing bedtime routine. Try to avoid emotionally upsetting conversations and activities before trying to go to sleep. Don't dwell on, or bring your problems to bed.
Associate your bed with sleep. It's not a good idea to use your bed to watch TV, listen to the radio, or read.
3
people found this helpful
Make your bedroom an inviting place. Keep the room free of clutter and distractions. Be sure you have the right bed and mattress for your needs. The wrong mattress can lead to musculoskeletal problems and sleep disturbances.
Use the bed only for sleeping and sex. Avoid use of the bed for watching TV, eating, working, or any other activities. If you do wish to use the bed for a bit of nighttime reading, read only pleasure books in bed.
Therapists often use 'reconditioning' as part of a treatment plan for insomnia. With this method, people are 'reconditioned' to associate the bed with sleep. If you find yourself unable to sleep at all, get out of bed and move to another room, so that you only associate the bed with sleep and not with wakefulness.
Establish a regular sleep-wake cycle. Your body will learn to set its internal clock to your schedule and will eventually respond to internal cues to become sleepy at a given time and to awaken at a given time. A good way to begin this is by getting up at the same time every morning, even on weekends.
Don't nap. No matter how tempting it may be, an afternoon nap can make falling asleep at night even harder. 'Extra' sleep on weekends can also throw off your regular sleep schedule and worsen midweek insomnia.
Limit your consumption of caffeine in the afternoon and evening. Remember that eating chocolates and drinking cocoa and colas also are sources of caffeine.
Watch your alcohol intake. Don't drink any alcoholic beverages in the few hours prior to going to bed. Excessive amounts of alcohol at any time in the day can also disrupt sleep patterns and lead to unsatisfying sleep. Cigarette smoking can also worsen insomnia.
Fit in some exercise during the day, but don't exercise strenuously right before bedtime.
Eat light meals in the evening. Eating heavily in the evening or eating just prior to going to bed can disrupt your sleep.
Establish a 'winding down' ritual in the evenings just prior to bedtime. Try to free your mind of distracting or troublesome thoughts and engage in a relaxing, enjoyable activity like reading, listening to music, or watching a pleasant film.
2
people found this helpful
See do not see this problem superficially, stay cool n calm and think about each and every aspect of yor relationship, you would get the answer.
Near By Doctors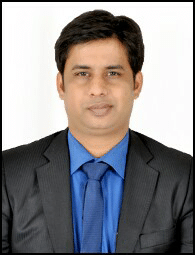 MD - Psychiatry, MBBS
Psychiatrist
Serenity Neuropsychiatry Clinic,
Book Appointment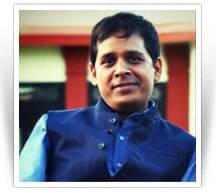 MD - Psychiatry, MBBS
Psychiatrist
V-Care Psychiatry & Deaddiction Clinic,
Book Appointment