Personal Statement
My favorite part of being a doctor is the opportunity to directly improve the health and wellbeing of my patients and to develop professional and personal relationships with them.
...more
My favorite part of being a doctor is the opportunity to directly improve the health and wellbeing of my patients and to develop professional and personal relationships with them.
More about Dr. Rishi Mishra
Doctor Rishi Mishra is a well-known Ayurvedic practitioner in Bhopal. He has been practicing medicine for 8 years and is an excellent doctor of Ayurveda. After completing a B Sc. at the Barkatullah University in 2003, he then got a Bachelor's degree in Ayurveda, in 2009 at the Ayurvedic College in Bhopal. In the year 2013, he obtained a Masters Degree in Ayurveda from the Pt. S.S.L.S. Ayurvedic Medical College. Some of the services that Dr. Mishra offers are arthritis management, detoxification, treatment for hair loss, immunity therapy, wart removal and treatment for gastritis. He also specializes in treating conditions such as leucoderma, eczema, spondylosis, psoriasis, acne and obesity.
Dr. Rishi Mishra is now practicing as a physician as well as an Ayurvedic practitioner at the Amrutham Clinic in Bhopal. He is available at the clinic every day of the week, from Monday to Saturday, 9 am to 8:30 pm and even on Sundays from morning until noon.
Info
Education
MD - Ayurveda - Pt K Is Ayurvedic - 2009
Languages spoken
English
Hindi
Location
Book Clinic Appointment with Dr. Rishi Mishra

346 Rohit Nagar Phase 1E - 8Ext Near OBC Bank, Trilanga

,

Kanpur
Get Directions

Consult Online
Text Consult
Send multiple messages/attachments. Get first response within 6 hours.
7 days validity
•
₹300 online
Consult Now
Phone Consult
Schedule for your preferred date/time
15 minutes call duration
•
₹400 online
Consult Now
Video Consult
Schedule for your preferred date/time
15 minutes call duration
•
₹500 online
Consult Now
Services
Submit Feedback
Submit a review for Dr. Rishi Mishra
Your feedback matters!
Write a Review
Feed
Shared 1 year ago • Featured Tip
A healthy relation with your partner, both in and out of bed is of utmost importance for your mental health. Premature ejaculation is a condition that males suffer from. It basically occurs when semen springs too soon during sexual activity. There are various stages of sexual response and excitement. When the semen comes out due to orgasm in the early stage, it is usually known as premature ejaculation. There are many ways to deal with this.
Ayurveda is also an efficient way for treating this ailment. These are a few tips to prevent permanent ejaculation:
Herbal Drink: There are many herbs that aid the treatment of various diseases and symptoms in Ayurveda. You can mix powdered asparagus with warm milk and boil it for about ten minutes. This drink can be ingested twice a day for greater efficacy. You can add soaked and peeled almonds to this concoction as well.
Diet: You can include ingredients like almonds, ginger, saffron and cardamom for fighting premature ejaculation. Eggs are also a good source of protein that can help in preventing this condition. Garlic and drumsticks can also be used in one's diet for this condition to abate. Fresh fruits, honey and cow's milk are some of the most important parts of a person's diet when treating premature ejaculation. Further, you must have nourishing food at least thrice a day in order to ensure that your body is getting a routine and regular supply of all the vital nutrients and vitamins that can help in maintaining balance in the body, especially as far as the various doshas as concerned.
Yogic Poses: There are many Yogic postures and poses that can help people suffering from this condition. The shoulder stand or the Sarvang Asana, as well as others like the Halasana or the plough and the Matsya Asana or fish, can help in relieving the symptoms of this ailment.
Supplements: Ayurvedic medication like Shilajit can also be used for building immunity and tackling the problem of premature ejaculation.
Massages: Hot oil massages with the help of a trained hand can help in activating all those dormant areas that are not contributing to a well functioning body. This can help in treating premature ejaculation as well.
Vajikarana Therapy: It is a form of Ayurvedic therapy which improves the sexual prowess of a man and imparts the knowledge to enhance your sexual life. Using Vajikarana Therapy is also beneficial for healthy sperm quality.
During the process and tenure of the medication and treatment, Ayurveda generally recommends that the patient should abstain from all stimulation and sexual activity so that the efficiency increases. If you wish to discuss about any specific problem, you can consult an Ayurveda.
3303
people found this helpful
Shared 1 year ago • Featured Tip
Yauvan pidika or acne vulgaris is an inflammatory skin disorder which is prevalent in both males and females. When the sebaceous glands present on skin produce excessive sebum, the hair follicles present on skin get clogged leading to the formation of acne. According to ayurveda, kapha, pitta, rakta and meda or fat dhathu are responsible for producing acne.
Ayurvedic treatment aims to eliminate the problem from its root. Herbs like Lodhra (Symplocos racemosa), Manjishtha (Rubia cordifolia) and Kushta (Saussurea lappa) are known for their properties to reduce acne. Turmeric (Curcuma longa) and Chandana (Santalum album) are also effective in treating acne. The application of Jaiphal (Myristica fragrans) and Khas-Khas (Vetiveria zizanioides) is believed to provide satisfactory results. Neem (Azadirachta indica), Guduchi (Tinospora cordifolia) are known for their blood purifying properties, which can lessen the occurrence of acne and pimple in the long run.
The following are some of the ayurvedic remedies for treating acne:
To reduce the growth of pimple, rub powder of jamun (Syzygium cumini) seed and apply it on the pimple.
The peel of orange has medicinal properties that can be used effectively in the treatment of pimple. Make a paste of orange peel powder and rose water; apply it on your face on a regular basis. It is an effective remedy that cures acne and improves the skin tone.
To achieve an immediate result, apply a paste of lodhra (symplocos crateigodies), vach (acorus calamus) and dhania (coriander). Improvement will be noticed within 7 days.
A paste of red chandan (red sandalwood) and jaiphal (nutmeg) are also effective in reducing the appearance of acne and pimples.
Apply a paste of masoor dal (red lentils) with milk, ghee and camphor on your face. It reduces the appearance of acne and clears the scars which are left behind.
Prepare a paste of lemon, kalaunji (seeds of fennel flower) and milk. Apply it on your face on a regular basis before going to bed. Wash your face with lukewarm water in the morning. This remedy ensures speedy disappearance of acne.
Besides these home remedies, a balanced diet and healthy lifestyle will also enable you to reduce the risk of recurrent acne. If you wish to discuss about any specific problem, you can consult an Ayurveda.
3441
people found this helpful
Shared 1 year ago • Featured Tip
Psoriasis is the condition in which the infected skin cells multiply 10 times faster than the normal rate. During this disease, the normal skin tends to get covered by a layer of dead skin cells, not allowing the skin to breathe. People who suffer from psoriasis face an increased likelihood of contracting other serious medical conditions such as cardiovascular diseases, diabetes, and psoriatic arthritis.
Psoriasis can erupt just about anywhere on the body, but it most often occurs on the scalp, chest, back, elbows, knuckles, and knees. If you have a mild case, the patches may hardly be noticeable. The worst cases produce unsightly patches almost everywhere.
Psoriasis can also affect fingernails and toenails, making them appear pitted and discolored. It can even cause significant joint pain, a condition known as psoriatic arthritis.
Most people who develop psoriasis are initially diagnosed in their teens, twenties, or thirties. The disease follows a very unpredictable course. That first flare-up may also be the last. Or it may signal the start of a lifetime of flare-ups that come and go for no apparent reason. Fortunately, when the lesions disappear, they leave no scars.
Here's a list of following unsafe health conditions created by psoriasis:
Ayurveda & Psoriasis
As per the Ayurveda outlook, the imbalance of vata and kapha doshas leads to skin disorders, but with the help of certain herbs one can restore the balance of these two dosha. 5 common herbs, which can help are:
Garlic: Garlic is a blood purifier and helps in treating the skin disorders, which often occur due to impure blood.
Jasmine: Jasmine is an amazing plant and has great healing properties, as often Jasmine flowers are crushed and their paste is applied on the psoriasis infected parts of the skin.
Neem: Neem is one of the best detoxification and purification agents known to man and has antiseptic properties as well. Neem has a lot of benefits as it can fight bacterial and viral infections effectively.
Guggul: Guggul is highly beneficial in treating as it is known as the best vata and kapha balancing herb. It has lipid-lowering and anti-inflammatory properties as well.
3315
people found this helpful
Shared 1 year ago • Featured Tip
In our fast paced life, a wrong bend or an incorrect posture is quick to trigger a back ache. It can also occur because of reasons like arthritis, improper diet, lack of physical activity, an improper lifting of a heavy object, excessive physical labour or pregnancy. Most white collared professionals are a victim of a sedentary lifestyle where they spend hours on end sitting in the same position. In fact prolonged sitting is also a cause for weight gain, obesity, joint problems, poor health and even premature death.
Our instant reaction is to take a painkiller and get relief from a back ache. But painkillers often come with unwanted side effects and it is best not to take them unless prescribed by a physician. Some of the commonly prescribed painkillers in the market increase your risk to a heart attack by 2 to 4 times, cause cardiovascular problems, gastrointestinal problems, like digestive tract bleeding and even kidney problems. Instead, back ache has several home remedies that can wonders. It will require a little patience but the zero side effect factor and long term relief will eventually be great for you.
Try these herbal and home remedies for backache:
Internal and external pain relief with Ginger: Ginger has anti-inflammatory compounds that can work well for pain relief. You can start by making Ginger tea. To do this, add 2-3 slices of ginger in half cup boiling water and simmer it for 10 - 15 minutes. You can add honey and drink it 2-3 times a day. You can also add half tea spoon crushed peppercorns and 2-3 cloves to this tea. Adding a dash of black salt helps in improving the taste.
Harness the power of Basil: Add 10 Basil leaves to a boiling cup of water and continue to boil it until it reduces to half. You can add a dash of salt to this and drink it through the day.
Home remedies with exercise: Not only should you stretch between long sitting hours, you should also get some back exercise suggested by a physical trainer with expertise in the field.
Trigger your inner healing by releasing endorphins: Endorphins act as a pain blocking mechanism in the body and doing certain activities you like can help release them. From walking for 20 minutes to aerobics, to yoga to meditation to chiropractic care, you can try whatever makes you happy and calm to trigger your inner healing.
Garlic: These tiny cloves healing powers are well known for a variety of body ailments including blood pressure. Taking a couple of cloves early in the morning on empty stomach or massaging with garlic oil helps relieve back ache.
3335
people found this helpful
Shared 1 year ago • Featured Tip
Intestinal distress is usually characterised by discomfort and pain in the abdomen, as well as an irritable bowel. This is generally caused when food does not move fast enough through the food pipe, to get digested in time. In Ayurvedic terms, this undigested, unprocessed food and the toxins that it causes is known as Ama. Intestinal distress includes conditions ranging from heartburn to IBS or irritable bowel syndrome. This is also known as Grahani in Ayurveda. Want to more about treating these conditions, the Ayurvedic way? Here's how!
Mustakarishta: This medicine helps in the prevention and treatment of loose motions as well as indigestion that causes gas and acidity.
Dadimavaleha: This is generally prescribed for patients suffering from fever along with loose motions, and bleeding, which usually points to infections in the body.
Kutajarishta: This concoction is used for treating patients suffering from dysentery, loose motions and mild to severe irritable bowel syndrome.
Pushyanuga Churna: This medicine is used for treating menorrhagia, metrorrhagia, excessive bleeding during menstrual cycles and other digestive disorders.
Kutajavaleha: This is usually used during treatment for conditions like irritable bowel syndrome, ulcerative colitis and piles. It also treats inflammation and bleeding issues. This medicine is also useful in treating patients suffering from anaemia.
Sanjeevani Vati: This medicine can be used for treating problems associated with dyspepsia, gastro enteritis and indigestion which can lead to heartburn.
Bilwadi Gutika: Patients who have endured rodent or insect bites as well as gastro enteritis issues can use this medicine for instant relief.
Jeerakarishtam: This medicine is used for mothers who have just had babies and need to control frequent stools and indigestion in the post-natal period.
The use of Ayurvedic medicines necessarily needs the support of other measures like eating a healthy and balanced diet as well as massages and other such tools prescribed under this science. The medicines work towards healing and preventing further eruptions of the ailments. But for the successful treatment of the same, patients of intestinal distress need to remember not to overeat and to have meals on time, and in a routine manner. The meals should consist of cumin, turmeric and easy to digest food as well as plenty of water. Exercise is another important facet of relieving the discomfort felt under such situations. If you wish to discuss about any specific problem, you can consult an ayurveda.
3092
people found this helpful
Shared 1 year ago • Featured Tip
Jeera or cumin can do more than add flavour to your food. For your health to benefit from jeera, boil a spoon of raw jeera with a cup of water and strain it. This tea can help resolve a number of health issues, skin and hair problems. This should ideally be taken on an empty stomach in the morning. Some of the health benefits of jeera water are:
It aids digestion: A glass of jeera water in the morning can stimulate the production of enzymes that help break down carbohydrates, glucose and fats. It also enhances your metabolism and prevents diarrhoea, nausea and gaseousness among other indigestion problems.
It helps remove toxins: Jeera water is rich in antioxidants that can help flush toxins from the body and promote the healthy functioning of internal organs. This is especially beneficial for the liver.
It boosts immunity: Jeera is rich in iron, which helps the immune system function optimally. A glass of jeera water can account for up to 7% of the recommended daily iron intake. Vitamins A and C, which help protect the body against infections, are also found in jeera water.
It helps treat anaemia: The high levels of iron in jeera make it ideal for treating anaemic patients. Without adequate iron, the body will not be able to produce enough red blood cells and hence hamper circulation of oxygen-rich blood.
It improves the respiratory system: Jeera has anti-congestive properties. Hence, drinking a glass of jeera water can help dilute and discharge mucus in the chest. Its antiseptic properties also help kill microbes that cause colds and coughs.
It improves the quality of your sleep: Jeera water can help cure insomnia to a large degree. Not only does it help you fall asleep faster, it can also ensure you have a better quality of sleep.
It improves memory: Jeera can help enhance ones brainpower. This helps sharpen your memory and increases your attention span.
It helps achieve clear skin: Jeera is full of fibre and free radical scavengers. This helps detoxify the body and helps make their elimination smoother. By fighting free radicals, jeera water helps keep the skin clear and adds a natural glow. This also makes jeera an effective way of treating acne. Jeera also has antioxidant properties that help prevent premature aging. Additionally, jeera water can soothe the skin and increase the skin's ability to absorb nutrients from food. If you wish to discuss about any specific problem, you can consult an ayurveda.
14173
people found this helpful
Near By Doctors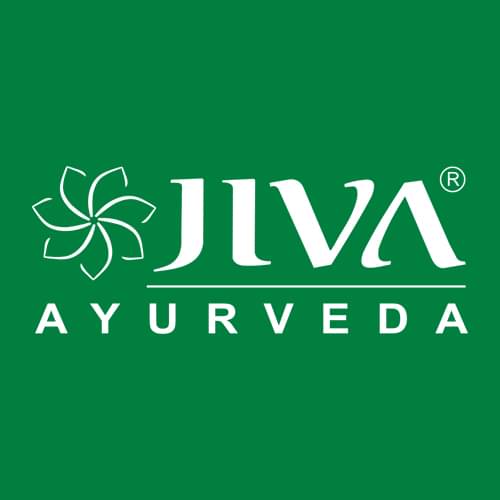 Bachelor of Ayurveda, Medicine and Surgery (BAMS)
Ayurveda
Book Appointment