Personal Statement
To provide my patients with the highest quality healthcare, I'm dedicated to the newest advancements and keep up-to-date with the latest health care technologies.
...more
To provide my patients with the highest quality healthcare, I'm dedicated to the newest advancements and keep up-to-date with the latest health care technologies.
More about Dr. Hritu Singh
Dr. Hritu Singh is a renowned Psychiatrist in Jawahar Chowk, Bhopal. She has over 21 years of experience as a Psychiatrist. She is a qualified MBBS, MD - Psychiatry . You can consult Dr. Hritu Singh at Mind Body Solutions in Jawahar Chowk, Bhopal. Save your time and book an appointment online with Dr. Hritu Singh on Lybrate.com.

Lybrate.com has an excellent community of Psychiatrists in India. You will find Psychiatrists with more than 37 years of experience on Lybrate.com. Find the best Psychiatrists online in Bhopal. View the profile of medical specialists and their reviews from other patients to make an informed decision.
Info
Education
MBBS - JMF'S ACPM Medical college - 1998
MD - Psychiatry - People's College of Medical Sciences & Research Centre - 2014
Languages spoken
English
Hindi
Awards and Recognitions
Joint Organizing Secretary At National Conference , ANCIPS
Joint Organizing Secretary At Industrial Psychiatry , ANCAIPI
Professional Memberships
Indian Medical Association (IMA)
Location
Book Clinic Appointment with Dr. Hritu Singh

38-MIG, Old MLA Quaters, Near Rang Mahal Theatre Jawahar Chowk

,

Bhopal
Get Directions
Consult Online
Text Consult
Send multiple messages/attachments. Get first response within 6 hours.
7 days validity
•
₹300 online
Consult Now
Phone Consult
Schedule for your preferred date/time
10 minutes call duration
•
₹400 online
Consult Now
Video Consult
Schedule for your preferred date/time
10 minutes call duration
•
₹500 online
Consult Now
Services
Submit Feedback
Submit a review for Dr. Hritu Singh
Your feedback matters!
Write a Review
Patient Review Highlights
"Very helpful"
6 reviews
"Professional"
1 review
"knowledgeable"
3 reviews
"Caring"
3 reviews
"Inspiring"
1 review
"Thorough"
1 review
"Well-reasoned"
1 review
Reviews
Dibakshya Chakraborty
Apr 16, 2018
I found the answers provided by the Dr. Hritu Singh to be very helpful, knowledgeable, thorough, well-reasoned and caring. I've already shared my feedback through Practo, but seeing mom's condition get better with days I decided to give one here as well. I'm deeply moved by how brilliant of a Doctor she is. Her assessment of the situation coupled with her coherent medical advice helped my mother ricochet back from her illness. Once again, thank you ma'am! May more lives get better through you :)
Anil Singh
Sep 16, 2018
I was really amazing experience. She cares her patient a lot. Thanku mam
Feed
Manic depression, also known as bipolar disorder in recent days, is a major mood disorder characterized by hypomanic or manic episodes (deviation from one's usual mood along with abnormally high energy levels). Mania involves sleeplessness, along with psychosis, hallucinations, rage, grandiose delusions or paranoia. Mania or hypomania isn't usually harmful to the patient and they might exhibit increased capacity for work and creativity. Depressive episodes however, can be debilitating and often life threatening as the person becomes self-destructive and suicidal in many instances.
The extent of mood swings can vary from extreme to very mild. They can occur progressively or suddenly and might last for few days to weeks. Patients affected by bipolar disorder may experience disturbances in thinking apart from depressive or manic episodes. Distortions of perception and impaired social functioning are also not uncommon. The cause of bipolar disorder is not fully understood like most mental health conditions and is often thought to be hereditary.
The extent of the seriousness of the bipolar symptoms varies from person to person. In some people, the disorder is not full blown and they don't exhibit all the symptoms. Others who aren't that lucky might have to be hospitalized multiple times in their lives as the symptoms creep into their work and personal life and make living a normal life a tough challenge.
Psychotic symptoms such as disorganized thinking, hallucinations and delusions might make a person do things that demand the urgency of hospitalization to keep them safe from their suicidal impulses. These symptoms might need to be urgently addressed by a psychiatrist and with the help of medications, the person might be able to regain control of their lives.
The symptoms of bipolar disorder are many and can be mainly categorized into two (sometimes overlapping) categories of mania or hypomania and depression:
Manic symptoms include:
Grandiose delusions (delusion of grandeur)
Racing thoughts which are often disconnected
Sense of euphoria or false elation
Irritability without cause
Hampered social functioning
Increased sexual inclination and risky sexual behavior
Increase in talking volume or speed
Impaired judgment
Reduced sleep requirements owing to extra energy levels
Increased productivity and creativity
Depressive symptoms include:
Abnormal eating patterns like over or under-eating to the extent of severe medical complications accompanied by drastic changes in weight
Difficulty in concentration, making decisions and remembering
Lack of energy or fatigue
Contemplating about death for prolonged periods of time and suicidal behavior
Oversleeping, insomnia or early awakening
Persistent pessimism
Irritability and restlessness
Feeling of hopeless and negative attitude
Mood stabilizers, such as lithium are commonly employed to treat bipolar disorder. Anticonvulsants, benzodiazepines and anti psychotics can also be used in the treatment. Along with medications, support from family and friends is of the utmost importance as they need to help provide all the support required in making the person functional and healthy.
In case you have a concern or query you can always consult an expert & get answers to your questions!
2923
people found this helpful
Panic disorder is a condition that strikes without reason or caution and can be serious. Indications of panic disorder usually include sudden attacks of panic and anxiety, in addition to physical side effects, such as sweating and a pounding heart. During a fit of panic, the reaction is based on the circumstances, which may not be threatening in general, but triggers a feeling of panic. After some time, a person with a panic disorder builds up a consistent fear of having another fit of anxiety, which can influence the every day functioning and lifestyle in general. Panic disorder usually occurs alongside other conditions like depression, liquor abuse, or drug abuse.

You might experience the ill effects of a panic disorder if you:
Encounter frequent, unforeseen fits of anxiety that are not attached to a particular circumstance or event
Stress over having another fit of anxiety
Are trying to avoid the places of your precious panic attacks
The most common symptoms of a panic disorder are as follows:
Trouble relaxing and feeling uneasy most of the time
Beating heart or abdominal pain with a feeling of nervousness
Serious irrational and emotional fear
Feeling as if you are out of breath
Feeling as if you are being choked or smothered
Dizzy spells
Trembling or shaking
Sweating constantly
Feeling nauseous or having a stomach ache
Shivering or numbness in the fingers and toes
Sudden chills or hot flashes
A fear that you are losing control or are about to die
While a single panic attack may just last a couple of minutes, the impact of the experience can leave a long lasting impression and make you susceptible to more such attacks. In case you have this issue, the repetitive fits of panic take an emotional toll. The memory of the fear that you felt during these attacks can affect your self-confidence and cause interruption to your regular day-to-day existence.
In the end, this prompts to the following panic disorder effects:
Expectant uneasiness: Instead of feeling like yourself in the middle of panic attacks, you feel tensed and on edge. This uneasiness originates from a dread of having future attacks of anxiety. This fear is seen more often than not, and can be extremely disabling at times.
Phobic avoidance: You start to stay away from specific circumstances or situations. This might happen since you are maintaining a strategic distance because of your previous panic attack. On the other hand, you may stay away from areas where escape would be troublesome or help would be inaccessible in case you had a fit of panic.
Medicines: Medicines can be used to control or decrease a majority of the side effects of panic disorder. Even if medicines do not form a part of the main treatment, when combined with other treatments, medicines are very effective. Eg. therapy and lifestyle changes. In case you have a concern or query you can always consult an expert & get answers to your questions!
3034
people found this helpful
Bipolar disorder, also known as manic-depressive illness, is a brain disorder that causes unusual shifts in mood, energy, activity levels, and the ability to carry out day-to-day tasks. A person's mood and emotions can be altered drastically due to bipolar disorder, but they do not have more than one personality. Split personalities problem is more commonly seen in those with personality/dissociative disorders.
There are four basic types of bipolar disorder; all of them involve clear changes in mood, energy, and activity levels. These moods range from periods of extremely "up," elated, and energized behavior (known as manic episodes) to very sad, "down," or hopeless periods (known as depressive episodes). Less severe manic periods are known as hypomanic episodes.
Bipolar I Disorder— defined by manic episodes that last at least 7 days, or by manic symptoms that are so severe that the person needs immediate hospital care. Usually, depressive episodes occur as well, typically lasting at least 2 weeks. Episodes of depression with mixed features (having depression and manic symptoms at the same time) are also possible.
Bipolar II Disorder— defined by a pattern of depressive episodes and hypomanic episodes, but not the full-blown manic episodes described above.
Cyclothymic Disorder (also called cyclothymia)— defined by numerous periods of hypomanic symptoms as well numerous periods of depressive symptoms lasting for at least 2 years (1 year in children and adolescents). However, the symptoms do not meet the diagnostic requirements for a hypomanic episode and a depressive episode.
Other Specified and Unspecified Bipolar and Related Disorders— defined by bipolar disorder symptoms that do not match the three categories listed above.
The disorder has two strong phases: 1) Bipolar Mania and 2) Depression.
Mania
Mania is a state of heightened energy and euphoria - an elevation of mood. It is in direct contrast to depression. Mania can vary in severity from hypomania, where, in addition to mood and energy elevation, the person shows mild impairment of judgement and insight, to severe mania with delusions and a level of manic excitement that can be so exhausting that hospitalisation is required to control the episode.
The mood, energy and other related symptoms define both mania and hypomania, with psychotic features being an 'add on' component experienced by a sub-set of individuals.
You have an intense sense of well-being, energy and optimism. It can be so strong that it affects your thinking and judgement. You may believe strange things about yourself, make bad decisions, and behave in embarrassing, harmful and - occasionally - dangerous ways.

Like depression, it can make it difficult or impossible to deal with day-to-day life. Mania can badly affect both your relationships and your work. When it isn't so extreme, it is called 'hypomania'.

If you become manic, you may notice that you are:
Emotional:
Very happy and excited
Irritated with other people who don't share your optimistic outlook
Feeling more important than usual.
Thinking:
Full of new and exciting ideas
Moving quickly from one idea to another
Hearing voices that other people can't hear.
Physical:
Full of energy
Unable or unwilling to sleep
More interested in sex.
Behaviour:
Making plans that are grandiose and unrealistic
Very active, moving around very quickly
Behaving unusually
Talking very quickly - other people may find it hard to understand what you are talking about
Making odd decisions on the spur of the moment, sometimes with disastrous consequences
Recklessly spending your money
Over-familiar or recklessly critical with other people
Less inhibited in general.
If you are in the middle of a manic episode for the first time, you may not realise that there is anything wrong – although your friends, family or colleagues will. You may even feel annoyed if someone tries to point this out to you. You increasingly lose touch with day-to-day issues – and with other people's feelings.
Depression
The feeling of depression is something we all experience from time to time. It can even help us to recognise and deal with problems in our lives. In clinical depression or bipolar disorder, the feeling of depression is much worse. It goes on for longer and makes it difficult or impossible to deal with the normal things of life. If you become depressed, you will notice some of these changes:
Emotional:
Feelings of unhappiness that don't go away
Feeling that you want to burst into tears for no reason
Losing interest in things
Being unable to enjoy things
Feeling restless and agitated
Losing self-confidence
Feeling useless, inadequate and hopeless
Feeling more irritable than usual
Thinking of suicide.
Thinking:
Can't think positively or hopefully
Finding it hard to make even simple decisions
Difficulty in concentrating.
Physical:
Losing appetite and weight
Difficulty in getting to sleep
Waking earlier than usual
Feeling utterly tired
Going off sex.
Behaviour:
Difficulty in starting or completing things – even everyday chores
Crying a lot – or feeling like you want to cry, but not being able to
Avoiding contact with other people.
Causes:
Biological Causes: Experts say that patients with bipolar disorder often show physical changes in their brains. Nobody is sure why the changes lead to the disorder.
Genetic Traits: Researchers are involved in finding out whether or not the causes of bipolar disorder arise out of genes and other hereditary factors. If you have a first-degree relative or a sibling who is/was affected by this condition, you would probably have it too.
Neurotransmitters: Mood swing disorder is caused by an imbalance in brain chemicals known as 'neurotransmitters'.
Treatment Methods:
Initial Treatment: The initial treatment method is to take medications to balance and control the mood swings. After the symptoms are in control, one has to start working with his/her trusted doctor for chalking out an effective and practical long-term treatment procedure.

Recovery from substance abuse: Problems related to excessive alcohol and drug abuse are solved by this therapy. Failing this step, this disorder can be unmanageable.

Day care treatment: Day care treatment programs can be recommended by your doctor. This treatment method includes counseling and support which keep the bipolar traits under control.

Hospitalization: Hospitalization or immediate medical support is recommended in case of suicidal thoughts or when a person starts exhibiting erratic behavior (being psychotic).

Medications: Medications include the administration of antipsychotics (such as ziprasidone, olanzapine), antidepressants (usually in combination with a mood stabilizer or an anti-psychotic), mood stabilizers (such as valproic acid, lithium, divalproex sodium) and anti-anxiety medications.
2679
people found this helpful
OCD or Obsessive Compulsive Disorder is an anxiety disorder, which can be indicated through obsession, having pervasive thoughts or thoughts, which may upset you, having certain compulsions, and practicing certain rituals, which may help to control or manage your obsessions. It is a disorder, which cannot be cured, but can be controlled with the help of treatment. Mostly, OCD is considered to be a lifelong disorder. It often circulates around the fear of germs or sickness and around keeping order and maintaining patterns. A person suffering from OCD can often be extremely annoying. Hence here are a few tips you can use to deal with OCD:
1. Understand OCD: The first step towards dealing with OCD is to know what you have to deal with. Gather as much information as you can about OCD and also read up about how you can overcome it. You need to know the symptoms of OCD so you can identify the disorder. Almost everyone suffers from OCD at one point of their lives. Hence, it is extremely important to understand OCD in order to treat it.
2. Work with your compulsions: Do not get petrified about your compulsions if you are planning to overcome your OCD, instead work with them. Try not to encourage their development. If you are worrying about whether you have switched of the lights, try and develop a mental picture of you doing it. If you are able to get a clear picture, then you have, otherwise you can go and switch it off. Another option is to maintain a list where you tick off the activity once you have done it so that you don't have to worry about it later on.
3. Maintain a journal: Maintaining a journal will help you curb your fears and negative thoughts. Write down all your obsessive thought and reflect on how they are affecting you and whether they are worth your worry or time. Gradually you will see that you are able to control these thoughts and will be able to push away any negativity which comes along with them.
4. Remind yourself about the good in you: Make this your regular practice. Do not undermine yourself, instead make yourself feel good. This will help you to get over the fact that you have done something wrong in your daily activities (like not turning the gas off when you actually have) and that wrong is going to harm people.
Chronic OCD will require therapy and medical assistance. Hence if you are able to detect the signs at an early level and are able to adopt the above measures to control it, then going to a doctor might not be necessary.
In case you have a concern or query you can always consult an expert & get answers to your questions!
2533
people found this helpful
You need to consult a psychiatrist face to face. There is a test to assess the severity of the symptoms and functional impairment because of it. There will be pharmacotherapy (medicines) as well as psychotherapy.
1
person found this helpful
Marriages in our country usually last a lifetime and require effort from both parties involved to make them work. Often, marriages end because of boredom, as the partners begin to believe that the spark is gone. But there are many ways couples can perk up their marriage.
While it is true that many people are short on precious time in today's day and age, what is also true is that a marriage is well worth some prioritisation.
Leaving dirty dishes in the sink for a little while longer does make good sense, if it means that the time is well-used to bond with one's significant other. Leisure time spent between couples is crucial for the success of a marriage. Many couples do not make it a habit of listening to each other and this really does work to their detriment. Paying close attention to what the other one says and providing a response may not need a lot of effort but the dividends are rich in the form of the partner feeling good.
Intimacy is a valued feeling of being wanted and it has a big part to play in the success of a marriage. Over the long term, many couples do not make the required effort and the overall quality of their bond is reduced, as a result. While reinitiating contact may be as simple as holding the other's hand, many people do not do this as they feel their partner should be the one to do so. Intimacy does not only equate to sexual intimacy, but can even simply be looking into one's partners eyes with love.
Laughter is said to be the best medicine, and this happens to be true in the case of a marriage, as well. It has been found that couples who laugh about their past experiences are happier and get along a lot more amicably than those who do not. Recalling together where the couple first met and started seeing each other also has a positive impact as it makes both partners feel valued and thankful about what they have.
Below, are tips that don't require much—if any—money, time or even hard work!
Engage in a new activity with your partner. Doing novel activities with your partner enables you to re-experience the original emotional state at the beginning of your marriage. In other words, trying something new sparks excitement, producing passion. You can do anything from deep-sea fishing to salsa dancing to hiking a mountain to eating at a different restaurant.
Add the element of mystery or surprise. Both mystery and surprise also mimic the emotional state of a new romance. But it doesn't mean whisking your wife away to the Mediterranean or surprising your husband with expensive dinners. Here, little gestures also go a long way. Examples include, surprising your wife at work and whisking her away for lunch, or sending a greeting card in the mail.
Do something that kicks up your adrenaline and arousal. Young marriages start out with an adrenaline rush. Your heart races, you get giddy, you're alert, awake and excited. Arousal-generating activities can include exercising, going on a vigorous hike, and even watching a scary movie. So it's almost like fooling your brain that the arousal produced to this scary movie (or any other arousing activity) is really due to your marriage, and this helps to perk up the passion.
Take a mini-vacation just the two of you. Get out of the house for at least one night and two days, somewhere that interests both of you and creates new memories together. You don't have to go far from home or spend a lot of money. The key is to spend quality time together away from home. Studies show that for women, in particular, getting away is important. They feel more passionate when they're away from the pressures of their lives. At home, women have a tough time compartmentalizing things. They're thinking about the laundry, lunch, paying the bills, cleaning the house, and checking things off their mental to-do list.
Touch more often. Touch produces arousal, comfort and support both physiologically and psychologically, and it doesn't have to be much of a touch. Holding hands on a walk, making sure you give a hug or kiss or embrace daily reminds you that you're physiologically bonded. When reigniting your relationship, the key is to shake things up consistently. If you wish to discuss about any specific problem, you can ask a free question.
2469
people found this helpful
Do you find it too hard to figure out what to wear? Does taking some important decision leave you feeling paralyzed? These indicate that you suffer from compulsive indecisiveness. Struggling with this problem leaves you stuck in one place and causes you distress. Fear of taking the wrong decision is the primary reason, which makes people indecisive. It is also likely for you to bother too much about what other people think of you.
Here are five important steps, which you should take for overcoming compulsive indecisiveness:
Forget your fear: Fear of something often causes indecisiveness. You need to figure out and write down your fears and what you would do if these occur. If you are indecisive about a job change or whether the new job will be paying you less, you should analyze how the reduced income will affect your life and how you can deal with it.
Tune into your emotions: Maximum people who suffer from compulsive indecisiveness and struggle at making major decisions tend to over analyze situations a bit too much. In some cases, you cannot create an easy perception or a suitable side for a situation in spite of stressing over it from various angles. The situation will remain the same, no matter how much you think. Write down your options, think about them, rate them, and choose the top rated option.
Practice on small things: For improving upon your indecisiveness, you should start practicing by taking small decisions every day. Aim at taking 10 major decisions everyday such as where to go for lunch, which route to take to work and more. Slowly, practice taking decisions quickly instead of pondering over a situation. Try to make instant decisions in various spheres of life.
Learn to trust yourself: You need to list all your strengths. Write down whether you think if you are smart, creative or funny. Ask yourself whether you can infuse your strengths into your process of decision making. Try to test your strengths in all kinds of matters. Once you are sure of your strengths, you will be able to achieve your goals without hesitation.
Pick one thing at a time: You should pick things and matters one at a time to focus on. If there are several things which bother you and add to your indecisiveness, try to handle them one by one. This way you will be able to give all your focus to one matter, and overcome your fears related to it. After that, move on to another fear.
It is important for you to let go and refrain yourself from analyzing whether a decision which you had taken is right or wrong. Instead, focus on activities which matter to you and do not ponder over old decisions. If you wish to discuss about any specific problem, you can consult a Psychiatrist.
2570
people found this helpful
Ginkgo biloba is a herbal supplement, used as an antioxidant. It improves blood supply to the brain, n assumes to improve the memory n enhance the thinking ability. But its not the alternative option in Parkinson, but yes there are studies which emphasize the benefits of ginkgo in dementia (Alzheimer). So seen the age of pt even with Parkinson it will be beneficial as an adjuvant. So you should not stop the first line treatment of Parkinson, n can give this ginkgo as a supplement.
2
people found this helpful
Hello lybrate-user You are having symptoms of depression due to adjustment disorder. Your aggression, anhedonia (not enjoying in activities which were previously pleasurable), irritability, and low mood are few symptoms of it. There is nothing to be ashamed of, depression occurs because of low level of serotonin, n if there is some deficiency correction can be done by taking its supplements. First of all boost your self confidence, try to indulge in pleasurable activities, n consult a psychiatrist. Remember women are the pillar of the house, need to balance home as well as outer world.
2
people found this helpful
You need to get her brain's scan done ASAP. You need to take her to a hospital for neurological evaluation & timely management.
1
person found this helpful
View All Feed
Near By Doctors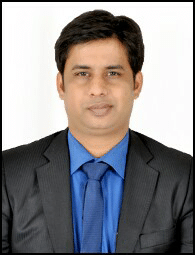 MD - Psychiatry, MBBS
Psychiatrist
Serenity Neuropsychiatry Clinic,
Book Appointment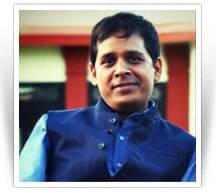 MD - Psychiatry, MBBS
Psychiatrist
V-Care Psychiatry & Deaddiction Clinic,
Book Appointment
MD- Psychiatry, MBBS
Psychiatrist
Dr Mitali Soni Loya's Psychiatry and De-Addiction Clinic,
Book Appointment