About
It is important to us that you feel comfortable while visiting our office. To achieve this goal, we have staffed our office with caring people who will answer your questions and help you ...
...more
It is important to us that you feel comfortable while visiting our office. To achieve this goal, we have staffed our office with caring people who will answer your questions and help you understand your treatments.
More about ELYSIAN FOUNDATION
ELYSIAN FOUNDATION is known for housing experienced Psychologists. Dr. Apeksha Raj, a well-reputed Psychologist, practices in Bhopal. Visit this medical health centre for Psychologists recommended by 100 patients.
Timings
Location
Behind Ashoka Garden Police Station Raisen Road Bhopal
Ashoka Garden
Bhopal,
Madhya Pradesh
-
462023

Get Directions
Doctor in ELYSIAN FOUNDATION

MASTERS IN PSYCHOLOGY, BACHELORS IN PSYCHOLOGY
Psychologist
Services
Submit Feedback
Submit a review for ELYSIAN FOUNDATION
Your feedback matters!
Write a Review
Patient Review Highlights
"knowledgeable"
1 review
"Very helpful"
1 review
Feed
Nothing posted by this doctor yet. Here are some posts by similar doctors.
मानसिक तनाव आज के भागदौड़ से भरे जीवन की एक कड़वी सच्चाई है. इस रोग की सबसे हैरान करने वाली बात है इससे इनकार करना या इसे लेकर जागरूकता की घोर कमी. दरअसल हमारे यहाँ ऐसी मानसिकता निर्मित हो गई है कि मानसिक बिमारी को हम शर्मिंदगी से जोड़ कर देखते हैं. जबकि इस चक्कर में न जाने कितना नुकसान हो जाता है. कई लोग तो इसके लक्षणों को भी नहीं जानते हैं जिससे कि इसकी पहचान करके इसका इलाज करा सकें. आइए इस लेख के माध्यम से हम मानसिक तनाव के लक्षणों पर एक नजर डालें.

याद्दाश्त संबंधी-
लक्षणों में भूलना, सीमित सामाजिक मेलमिलाप और सोचने की कमज़ोर क्षमता शामिल हैं, जिससे रोजमर्रा के कामकाज प्रभावित होते हैं. याददाश्त जाना, समय के साथ दिमाग का कम काम करना, ठीक से बोलने और समझने में परेशानी, बातें बनाना, भटकाव, शाम के समय भ्रम की स्थिति, सामान्य चीज़ें न पहचान पाना, या सुध-बुध खोना.

भावनात्मक कमजोरी-
उदासी या दिलचस्पी खोने की सतत भावना जैसी गंभीर अवसाद की विशेषताएं कई व्यावहारिक और शारीरिक लक्षणों की ओर ले जा सकती हैं. इनमें नींद, भूख, ऊर्जा स्तर, एकाग्रता, दैनिक व्यवहार, या आत्मसम्मान में परिवर्तन शामिल हो सकते हैं. अवसाद आत्महत्या के विचार के साथ भी जुड़ा हो सकता है.

ध्यानाभाव एवं अतिसक्रियता-
लक्षणों में किसी बात में कम ध्यान दे पाना और अति-सक्रियता शामिल हैं. व्यवहार संबंधी: अतिसक्रियता, अत्यधिक संवेदनशीलता, आक्रामकता, खुद पर नियंत्रण में कमी, चिड़चिड़ापन, बिना सोचे-समझे जल्दबाज़ी में काम करना, बेचैनी से शरीर हिलाना-डुलाना, या शब्दों या क्रियाओं को लगातार दोहराना.

जुनूनी बाध्यकारी विकार-
ओसीडी अक्‍सर कीटाणुओं के डर या चीज़ों को रखने के एक ख़ास तरीके जैसे विषयों पर केंद्रित होता है. लक्षण आमतौर पर धीरे-धीरे शुरू होते हैं और जीवन भर बदलते रहते हैं. लगातार कुछ करने से खुद को रोक न पाना, किसी काम को करने के अपने तरीके से हटकर काम ना कर पाना, खुद के शब्दों को बेमतलब दोहराना, गतिविधियों को दोहराना, चीज़ें जमा करने से खुद को रोक न पाना, बिना सोचे-समझे जल्दबाज़ी में काम करना, व्याकुलता, शब्दों या क्रियाओं को लगातार दोहराना, सामाजिक अलगाव, या ज़रूरत से ज़्यादा सतर्कता बरतना.

द्विध्रुवी विकार-
उन्मादी होने पर रोगी में अत्यधिक ऊर्जा, नींद की ज़रूरत महसूस न होने, वास्तविकता से नाता न रखने जैसे लक्षण होते हैं. अवसाद से घिरने पर रोगी में ऊर्जा की कमी, खुद को प्रेरित न कर पाना और दैनिक गतिविधियों में रुचि न होने जैसे लक्षण मिल सकते हैं. मिज़ाज बदलते रहने की ये प्रक्रिया एक बार में कई दिनों से लेकर महीनों तक चलती है और इसमें आत्महत्या करने जैसे विचार भी आ सकते हैं.

स्वलीनता-
अलग-अलग लोगों में लक्षणों की सीमा और गंभीरता बहुत ज़्यादा अलग हो सकती हैं. आम लक्षणों में शामिल हैं बातचीत करने में कठिनाई, सामाजिक रूप से जुड़ने में कठिनाई, जुनूनी दिलचस्पियां और बार-बार दोहराने का व्यवहार. अनुपयुक्त सामाजिक संपर्क, आंखों से आंखें कम मिलाना, खुद को नुकसान पहुंचाना, गतिविधियों को दोहराना, बिना सोचे-समझे जल्दबाज़ी में काम करना, लगातार कुछ करने से खुद को रोक न पाना, या शब्दों या क्रियाओं को लगातार दोहराना.

सच्चाई से परे दिखाई देने वाले विचार या अनुभव-
स्किज़ोफ्रेनिया के लक्षणों में सच्चाई से परे दिखाई देने वाले विचार या अनुभव होना, अव्यवस्थित बोलना या व्यवहार करना, और दैनिक गतिविधियों में कम भाग लेना शामिल हैं. ध्यान केंद्रित करने और बातें याद रखने में कठिनाई भी मौजूद हो सकती है. बेतरतीब व्यवहार, सामाजिक अलगाव, अत्यधिक संवेदनशीलता, आक्रामकता, खुद को नुकसान पहुंचाना, खुद पर नियंत्रण में कमी, गतिविधियों को दोहराना, दुश्मनी, लगातार कुछ करने से खुद को रोक न पाना, या व्याकुलता.

दुश्चिंता-
लक्षणों में मामूली घटना के लिए भी बहुत ज़्यादा तनाव होना, चिंता करना छोड़ न पाना और बेचैनी शामिल हैं. थकान, पसीना आना, या बेचैनी. चिड़चिड़ापन या ज़रूरत से ज़्यादा सतर्कता बरतना. अनचाहे खयाल या विचारों का बहुत जल्दी-जल्दी आना या बदलना. चिंता सताना, अत्यधिक चिंता, कमजोर एकाग्रता, धकधकी, निकट भविष्य में विनाश की आशंका, नींद न आना,
भय, मतली, या विकंप.

बुरे सपने या पुरानी यादों की अनुभूति-
लक्षणों में बुरे सपने या पुरानी यादों की अनुभूति, आघात में वापस ले जाने वाली स्थितियों से दूर रहने की कोशिश, उत्तेजित होने पर ज़रुरत से ज़्यादा प्रतिक्रिया, चिंता या फ़िर खराब मूड शामिल हो सकते हैं. चिड़चिड़ापन, व्याकुलता, खुद का विनाश करने वाला व्यवहार, दुश्मनी, सामाजिक अलगाव, या ज़रूरत से ज़्यादा सतर्कता बरतना. पहले हुई किसी घटना को अचानक, बिना इच्छा के, फिर से अनुभव करना, गंभीर रूप से चिंता करना, डर, या संदेह. गतिविधियों में रुचि न होना या आनंद न आना, अकेलापन, या अपराधबोध. अनिद्रा या बुरे सपने, अनचाहे विचार या संवेगात्मक अनासक्‍ति.
2
people found this helpful
अवसाद को आप डिप्रेशन, तनाव या चिंता में डूबा रहना भी कह सकते हैं. दुर्भाग्य से इस बीमारी के शुरुआत में या तो हमें पता नहीं चल पाता है या फिर हम इस तरफ ध्यान नहीं दे पाते हैं. यदि हम डिप्रेशन के लक्षण की बात करें तो इसमें अनिद्रा, उदासी, वजन का अत्यधिक कम या ज्यादा होना, आत्महत्या या खुद को नुकसान पहुँचाने की कोशिश करना एकाग्रता में कमी इसका प्रमुख लक्षण है. आइए इस बिमारी के आयुर्वेदिक उपचार के बारे में जानें.
अवसाद की स्थिति और नींद का महत्व-

1. नींद की कमी बिमारी का घर-
यदि आप सोने में कोताही करते हैं या पर्याप्त नींद नहीं लेते हैं तो आप कई बीमारियों को आमंत्रित कर रहे हैं. कहते हैं न कि चैन से सोना है तो जाग जाइए. जब आपकी नींद पूरी नहीं होती है तो आपको कई बीमारियाँ जैसे कि याद्दाश्त कमजोर होना, उच्च रक्त चाप, आँखों में सुजन, कमजोरी, थकान, मोटापा, तनाव आदि अपना शिकार बना सकती हैं. इसलिए बेहतर यही है कि आप भरपूर नींद लेने को गंभीरता से लें और पर्याप्त नींद लें.

2. बच्चों में नींद की कमी का असर और डिप्रेशन-
किशोरों या बच्चों की मानसिकता पर पर्याप्त नींद न लेने का दुष्प्रभाव उनके आत्मविश्वास पर पड़ता है. अक्सर ऐसा देखा गया है कि आठ घंटे से कम नींद लेने वाले किशोर नशे या स्मोकिंग की चपेट में होते हैं. कई बच्चे इसके दुष्प्रभाव से डिप्रेशन में भी चले जाते हैं. ऐसा होने पर कई बार बच्चे उग्र भी हो जाते हैं. एक शोध में यह पाया गया कि प्रतिदिन 7 से 8 घंटे की नींद लेने वाले 4.5 घंटे से कम सोने वालों की तुलना में लम्बी उम्र जीते हैं. तो बच्चों को भी पर्याप्त सुलाएं.

3. नींद और वजन का संबंध-
शोधकर्ताओं के अनुसार कम सोने वाले लोगों का वजन पर्याप्त नींद लेने वालों से ज्यादा होता है. ये भी पाया गया है कि पांच घंटे की नींद लेने वाले लोगों में भूख बढ़ाने वाला हार्मोन 15 फीसदी अधिक बनता है. लेकिन आठ घंटे की नींद लेने वाले लोगों में यह हार्मोन जरूरत के अनुसार ही बनता है. जाहिर है इससे आप मोटापे के शिकार होते हैं और डिप्रेशन की तरफ बढ़ चलते हैं.

4. डिप्रेशन, नींद और सेहत-
ये तो आपने भी महसूस किया ही होगा कि जब आप गहरी नींद से सोकर उठते हैं तो आपको एक ताजगी का एहसास होता है. और पर्याप्त नींद न लेने पर दिमाग भन्नाया रहता है. दरअसल पर्याप्त नींद लेने पर हमारे शारीर में रोगों से लड़ने वाली कोशिकाएं भी ठीक तरीके से काम करती हैं. जिससे कि आप कई अनावश्यक बीमारियों से तो बचते ही हैं साथ में आपकी कार्यक्षमता में भी बढ़ोतरी होती है.

आयुर्वेदिक उपचार-

1. काजू-
डिप्रेशन को ठीक करने में तंत्रिकातंत्र की भूमिका भी महत्वपूर्ण है. इसमें विटामिन बी प्रचुर मात्रा में पाया जाता है और ये विटामिन ही तंत्रिका तंत्र को ठीक रखता है. इसके साथ ही काजू आपके शरीर में ऊर्जा का स्तर बढ़ाकर आपको सक्रिय रखने में महत्वपूर्ण भूमिका निभाता है. काजू ये ये सभी गुण आपको डिप्रेशन से दूर रखेंगे.

2. अंडे-
प्रोटीन के भण्डार अंडा में डीएचए भी पाया जाता है. आपको बता दें कि डीएचए पचास फीसदी डिप्रेशन को ठीक कर सकता है. अंडा न सिर्फ डिप्रेशन को ठीक करेगा बल्कि आपको निरोग रखने में भी मदद करता है.

3. सेब-
सेब के फायदे तो सबने ही सुन रखे होंगे. तमाम पौष्टिक गुणों से भरपूर सेब आपके मानसिक स्वास्थ्य का भी ख्याल रखता है. इसमें पाया जाने वाले विटामिन बी, फास्फोरस और पोटैशियम मिलकर ग्लूटामिक एसिड का निर्माण करते हैं. ये एसिड मानसिक स्वस्थ्य ठीक रखता है.

4. आयरन युक्त भोजन-
हमारे शरीर में आयरन की भूमिका बहुत महत्वपूर्ण होती है. लेकिन कई लोगों में आयरन की कमी होती है खासकरके लड़कियों में. तो ऐसे में इसका सबसे अच्छा तरीका है कि आपको आयरनयुक्त भोजन करना चाहिए. इससे आपमें आयरन लेवल तो ठीक रहता ही है, साथ में आपका मूड भी ठीक रहता है. इस तरह आप डिप्रेशन से बच जाते हैं. आयरन के लिए सबसे अच्छा स्त्रोत पालक है.

5. इलायची-
आप खुद को तरोताजा रखने के लिए इलायची का भी इस्तेमाल कर सकते हैं. इसके लिए आपको बस इतना करना है कि इलायची के पिसे हुए बीज को पानी के साथ उबाल कर या चाय के साथ लें. इससे आपका मूड फ्रेश हो जाएगा.
It will definitely have its harmful effects over the lungs and heart. Its good tat you decided to stop the medicine. But in order to remove the bad effect, you need to take a few medicines which have no side effects to protect your heart and lungs contact me fa the medicines.

Masters in Psychiatric Epidemiology, Diploma in Psychiatry, MBBS
Many Indians suffers bouts of mild or moderate depression as they age. Health issues, stress at work, small fights between the couple are common triggers that can lead to persistent sadness and loss of enjoyment.
Many people don't want to take any antidepressants or are sensitive to their common side effects, such as dry mouth, dizziness, sleepiness, and weight gain or due to stigma. Fortunately, there are nondrug options available to help treat and manage mild depression. These are also ideal as a preventive measure for people who have yet to experience depression but may have a family history of the disease and are at high risk, as well as those who have had past episodes and want to avoid future ones or be better prepared if they occur.
Always consult with your doctor if you experience symptoms of depression. Depending on the severity of your condition, medication may be appropriate, at least in the short term. Otherwise, you may be able to manage and even prevent episodes of depression with these four nondrug strategies.
Exercise
There is strong evidence that any kind of regular exercise is one of the best antidepressants. It not only helps keep your current mental state from getting worse, but it can prevent mild depression from becoming a more severe depression. Exercise helps to lower symptoms of anxiety, improve sleep quality, and boost energy levels.
Exercise combats depression by enhancing endorphins — natural chemicals that create a sense of euphoria. Some research has suggested aerobic exercise can have an especially strong antidepressant effect.
A research article found that people with major depression who engaged in an average of 45 minutes of moderate-intensity aerobic exercise three days a week for at least two months experienced a greater antidepressant effect compared with those who did minimal exercise.
Still, any type of exercise or level of intensity is helpful. Focus on doing whatever gives you enjoyment, as regular movement is key. When we look at societies around the world that have the lowest levels of depression and the highest quality of life, they don't go to gyms, but instead, incorporate a lot of movement during their days. Your exercise could be as simple as a daily walk, attending to your garden, or working on house projects.
Nutrition
When it comes to nutrition and depression, focusing on what not to eat. "Research on what nutrients can help protect against depression symptoms is ongoing, but curbing refined sugar found in sweets, soft drinks, and processed foods may be especially beneficial.
A study that examined the diets of 8,000 men found that those who consumed 67 grams or more of sugar per day — equal to sugars in about six cups of coffee — were 23% more likely to be diagnosed with depression compared with men who ate 40 grams or less.
The connection? The brain depends on an even supply of glucose, and too much sugar can trigger extreme emotional highs followed by extreme lows. When you are depressed, you want to feel good, which is why you crave feel-good sweets and not kale, but this can make your symptoms worse. A solution is to always have healthy snacks on hand when sugar cravings hit. So instead of sweets, you can have a piece of fruit or a handful of nuts. This can help break your sugar dependency and not fuel your depression.
Gratitude
Expressing gratitude has been shown to have a positive emotional effect on people with depression. A study found that writing down what you appreciate in your life can increase activity in the medial prefrontal cortex, the brain region often associated with depression.
You might be grateful for something as simple as encountering all green lights as you drive, or somebody holding the door for you as you enter the building. Begin a journal where you record examples of what inspires your gratitude and reflect on those entries for a mood boost when you feel low. You don't have to write every day — some research has found that even just once a week is helpful.
Also, don't just list people and things for which you're grateful, but try to provide details about why you are grateful and how they improve your life.
Social connection
The evidence is clear that social isolation increases a person's risk of depression and can make symptoms more severe and longer-lasting. Of course, when you are depressed, socializing is even more difficult. One solution is to join a group devoted to something for which you have a strong passion.
For instance, volunteering for a favorite cause can keep you connected with others on a regular basis, plus you have the extra motivation to engage because of your personal interest. Another way is to join a team that plays a sport you like, such as cricket, football or tennis. Using Social media does not increase social connection.
Despite trying everything, when you think that the situation is getting out of hand, there is no wrong in asking for help which is just around the corner. Visit a Psychiatrist or seek professional help because as Superman (Christopher Reeve) says "Once you choose hope, anything is possible
1
person found this helpful

M.Phil Clinical Psychology, M A Psychology (Clincial Psycholgy), BA Psychology
People ask,
" I have little friends if any, how to form relationships?"
The answer starts with a question.
"Are you really passionate to relate to people?"
If no; that's perfectly fine.

Extraversion is just an exaggerated onscreen virtue. Introversion has no negatives as long and one is comfortable with it and can function without any difficulty. Never follow any fashionable norms for the mere sake of acceptability.
If yes; all you need to do is very very simple.
1. Communicate emotionally and in-depth to any person, only when you feel to do so, from the heart.
2. Don't say things to impress or buy goodwill, but be really supportive and be truthful.
3. While speaking to a person, whether for five minutes or an hour, keep that entire time for that person. That five minutes, let that person be your foremost priority in your life.
You shall be surprised to see, the quality genuine social network of yours, gradually expanding in a formidable manner would bring relationships that will give happiness, purposefulness and bilateral emotional support for the lifetime.
A particularly stressful situation or event that has created terror or been overly dramatic or dangerous can lead to stress and anxiety long after the individual has physically come out of the situation. This kind of a traumatic condition is usually what characterises Post Traumatic Stress Disorder (PSTD).
In simple words, PTSD is a neurological disorder which affects individuals after experiencing severe traumatic situations.
Symptoms of PSTD
Mood symptoms: mood swings are the most common outcome of these symptoms. The patient may experience a complete lack of enthusiasm and drive to indulge in activities like hobbies and socialising. Also, the patient may end up harbouring feelings of negativity towards family, friends and strangers, besides going through phases of guilt and self blame for the occurrence of the traumatic event.
Re-experiencing symptoms: these symptoms include flashbacks and life like re-imagination in the form of dreams and nightmares. In many cases, the patient may remember and re-experience the entire scene or series of events that have led to the trauma in the first place. This can be triggered by a memory or association with words, events and other such things that have to do with the memory of the traumatic episode.
Arousal symptoms: arousal or reactivity symptoms may trigger the same reactions that the person showed during the traumatic experience. These may include being on edge constantly in anticipation of a reoccurrence, or even getting startled by the slightest thing since the mind is already occupied with thoughts of the event, constantly. Anger and emotional outbursts may also be caused due to these symptoms.
Avoidance or rumination: Those suffering from PTSD avoid being reminded of the trauma, such as people, situations or circumstances associated with the event. They try to suppress memories associated with the event.- Many others ruminate excessively and prevent themselves from coming to terms with it.
Duration of PSTD
PSTD usually lasts up to six months. Yet, there are cases where it lingers on and requires treatment for some particular types of symptoms or behavioural changes.
Treatment for PSTD
Mindfulness meditation (not a treatment option) helps in recognizing cognitive dissonances and affected thought patterns and aids in recognizing and overcoming their influence. Other therapies, including Cognitive behavioral therapy (TF-CBT) and eye movement desensitization and reprocessing (EMDR) are also done depending on the patient's condition.
It is normal to feel nervous before an interview or be anxious about something, but letting that fear take over you is not normal. If your worries and stress interfere with your day-to-day life, you may be suffering from an anxiety disorder. Fear not, this is treatable with homeopathy.
Here are a few homeopathic remedies to help calm an anxious person.
Kali Phosphoricum: Kali Phosphoricum is a potassium phosphate that helps calm people when overwhelmed by anxiety attacks. This is suitable for people who are easily stressed, over sensitive, insecure, irritable and despondent. It also helps deal with the after effects of grief and fright. Physical ailments such as fatigue, dullness and lack of energy that are a result of anxiety can also be treated with this bio-chemic salt.
Aconite Napellus: Aconite Napellus is made from a purple flowering plant by the same name. it has a number of uses, primary among which is to control anxiety. This is one of the best homeopathic remedies for sudden, intense anxiety attacks and for post traumatic anxiety. It also helps deal with after effects of anxiety such as memory weakness, restlessness, oversensitivity and spells of rage.
Argentum Nitricum: Argentum Nitricum is also known as nitrate of silver. This is helpful in cases where anxiety makes a person insecure and unsure of what to do. When you're anxious, you are likely to crave for something sweet and feel very hot. Both these are cyclic symptoms of anxiety, and can worsen the situation if not dealt with. However, Argentum Nitricum helps calm the digestive effects of sugar and cool the body to keep anxiety levels in check.
Arsenicum Album: Arsenicum Album is a constitutional remedy that can treat both chronic and acute problems. This works well on people who are worried about safety and security. If issues like health, money and break-ins are the cause of your anxiety, this homeopathic remedy is ideal for you. It also helps deal with restlessness.
Calcarea Carbonica: This homeopathic ingredient is made from the middle layer of sea shells. When it comes to anxiety, Calcarea Carbonica is well suited for people who are scared of change and over controlling. This anxiety is accompanied by excessive sweating due to any exertion and stubbornness. Such people are also often afraid of animals and of the dark and get easily confused.
One of the biggest advantages of homeopathy over allopathic treatment is the absence of side effects when taken in low doses. However, even homeopathic medication can have side effects when taken in high doses. Therefore, it is a good idea to consult a doctor before self medicating with homeopathy.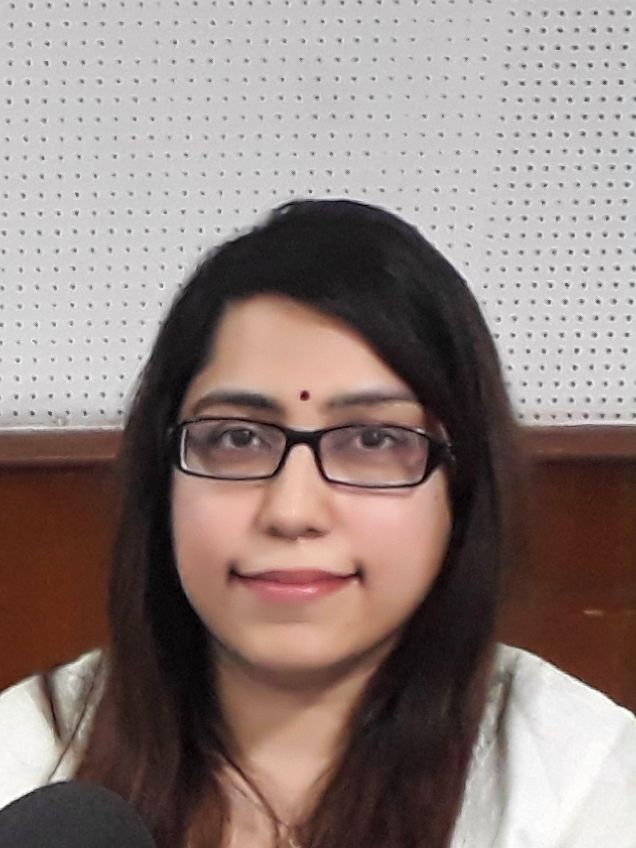 MBBS, DNB (PSYCHIATRY), PG Diploma In Clinical Cosmetology (PGDCC)
One of the most common personality disorders, BPD or borderline personality disorder often remains undiagnosed or repressed and gets passed off as mood swings or a volatile disposition. However this disorder is much more than just mood swings as it can seriously affect the quality of a person's life. The primary manifestation of this disorder is in the way you think about yourself and others which result in the work that you need to do on a daily basis.
How does BPD manifest in your life?
The most common ways Borderline personality disorder can manifest in your life is with extreme mood swings or emotions, a discernable pattern in relationships becoming unstable after sometime, impulsive behavior, and a self–image which is distorted. BPD thus affects how you view yourself, how you feel about others and you resultant behavior in general. Some of the typical signs and symptoms of borderline personality disorder are mentioned below.
Persistent feelings of emptiness
Anger in inappropriate or unnecessary places, losing your temper very frequently, resulting in physical fights
Fearing abandonment intensely, whether it is real or imagined and thus going huge lengths to stop it from happening
Extreme instability in relationships which may cause a partner to be liked one moment and then hated the next
People with BPD also tend to be suicidal which is often caused by the fear of rejection or separation
Engaging in risky and impulsive behaviors such as

Engaging in unsafe sex despite being aware of the implications
Splurging money on gambling
Leaving a good job suddenly
A tendency to indulge in drugs
Binge eating
Reckless driving
Suddenly terminating a healthy and positive relationship

Sudden changes in values and self-identity and goals and feeling low about yourself as a result
Causes of Borderline personality disorder
In most cases borderline personality disorder can't be exactly attributed to a single cause and in most cases, is a combination of factors. While genetic or hereditary predisposition can cause BPD it may also be triggered by other factors. Also, not curbing mal-traits in young children or encouraging such behaviors may lead to BPD as they grow up. Some of the factors that contribute to BPD are
Genetics
Abnormalities in the brain
Childhood incidents which were stressful
Personality traits which have worsened
If you think you have been displaying some of the symptoms for a fairly prolonged period, it is advisable that you visit a mental health professional for counseling and start with therapy as advised by them.
If you're a new mother, chances of you going through postpartum depression are one in four and statistics report that more than 50% of Indian mothers experience it. When your life gets a whole new meaning with parenthood, feelings of sadness, anxiety, and low energy can be somewhat perplexing. That's when you know you are experiencing postpartum depression, and you're not the only one.

What is postpartum depression?
Often termed as 'Baby Blues,' which is a milder version of depression, postpartum depression (PPD) affects new mothers, weeks after childbirth. It is a long-lasting bout of severe depression which directly affects the mother's health and mental condition. It can manifest in the form of sadness, severe mood swings, bipolar disorder, change in appetite, little energy, nonexistent libido among other symptoms.

It's often overlooked as a sign of weakness and fear to embrace parenthood, but it's a bit more severe than that, though curable with proper psychotic treatment. Doctors believe that the depression is caused mostly due to massive hormonal imbalance during pregnancy, and also due to a considerable change in the lifestyle before and after childbirth. The latter sometimes affects fathers as well, as a result of which about 10% fathers experience PPD in their lifetime.

Risk factors involved
Postpartum depression can accentuate suicidal thoughts, mostly in the mother. As stated earlier, it affects the mother's mental state and in many cases, leads her to commit suicide, unless treated with utmost love and care. Furthermore, statistics show that PPD affects many mothers from a low socioeconomic background and they may be 11 times more likely to experience PPD than mothers having a better background.
Treatment
Since it is a type of depression, most cures can be obtained by therapy rather than a mainstream process using medication. Cognitive behavioral therapy (CBT) and interpersonal therapy (IPT), are two of the most popular types of treatment that have found the most success among patients. Some doctors opine that PPD and major depressive disorder (MDD) are different variants of the same depression, and hence, medicate patients accordingly.
One way of handling postpartum depression is by psychotherapy (which is not as menacing as it sounds!), where the mother, overwhelmed by the new tasks of motherhood, can share her thoughts with a professional psychiatrist and get the pressure off her chest.
Postpartum depression is an underrated issue, which has the potential to ruin a new mother's life and can affect the baby's growth as well. Thus, to live the subsequent years depression-free, it is essential for the mother to go through therapy if the symptoms are observed.
View All Feed
Near By Clinics