About
Our medical care facility offers treatments from the best doctors in the field of Adult Psychiatrist, Allergist, Allergist/ Immunologist, Asthma Specialist, Dermatologist/ Cosmetologist, ...
...more
Our medical care facility offers treatments from the best doctors in the field of Adult Psychiatrist, Allergist, Allergist/ Immunologist, Asthma Specialist, Dermatologist/ Cosmetologist, Diabetologist, Gastroenterologist, HIV Specialist, Homeopath, Infertility , Naturopathic Physician, Reproductive Endocrinologist (Infertilty), Rheumatologist, Sexologist, Venereologist.It is important to us that you feel comfortable while visiting our office. To achieve this goal, we have staffed our office with caring people who will answer your questions and help you understand your treatments.
More about Nucleus Homeopathy
Nucleus Homeopathy is known for housing experienced Homeopaths. Dr. Nitin Hundre, a well-reputed Homeopath, practices in Belgaum. Visit this medical health centre for Homeopaths recommended by 57 patients.
Timings
Location
Kakativais Road, Near Shetty Medical, Above Indian Bank ATM, Belgaum, Karnataka - 590001
Belgaum,
Karnataka
-
590001

Get Directions
Photos (5)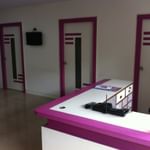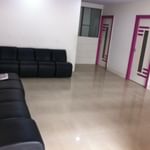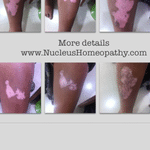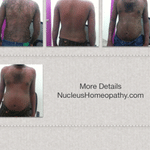 Doctor in Nucleus Homeopathy

Doctor of Homeopathic Medicine (H.M.D.)
Homeopath
Services
Submit Feedback
Submit a review for Nucleus Homeopathy
Your feedback matters!
Write a Review
Patient Review Highlights
"Very helpful"
1 review
Reviews
Rinkun
Jul 14, 2015
Dr. Nitin is a specialist by medicine and an empathizing person by heart. My experience with him has been overly satisfying and I have grown fond of him when in need. His selfless attitude to help others is remarkable and I would recommend others to please book an appointment soon if you need his expertise.
Sudeep Patil
Oct 19, 2016
Best homeopath I meet in belgaum, who understands and diagnose the problem accurate and advise for further treatment accordingly. ..am doing good like to refer others who like to consult for homeopathic treatment...
Verified
Jun 8, 2018
Very nice
Feed
Shared 2 years ago • Featured Tip
When it comes to erectile dysfunction, it may feel like you're in a deep, dark hole with no way out. After all, even with a steady diet of ed drugs, it can feel like you'll never be able to shake your erectile woes off. But when it comes to treating ed, it pays to look after your body. By exercising, getting active, and eating well, you'll put your body back on track and save your sex life.

But while anyone can cut out fatty foods and sweets, what foods should a man incorporate into his diet to overcome erectile dysfunction? unfortunately, there isn't anyone 'miracle food' that will put a pep in a man's step and return his erection to its former glory. But there are plenty of foods that have been found to facilitate a healthy erection. By investing in these foods, and eating them regularly, you'll be giving your body a fighting chance to overcome your erectile problems.

If you're looking for foods to help you beat ed, keep your eyes peeled for these tasty treats the next time you're at the grocery store:

Dark chocolate (really! dark chocolate has flavonoids that help to improve blood circulation. But enjoy it in moderation.)

Leafy greens and beets (these veggies are chock full of nitrates, which help the body to open up blood vessels and improve blood flow.)

Watermelon (filled with phytonutrients, which relax the blood vessels.)

Tomatoes (this fruit is filled with lycopene, which is good for opening up the blood vessels and improving blood flow.)

You'll notice all these foods focus on improving blood flow, which is a surefire way to get blood quicker to the penis, ensuring that the body has an easier time achieving an erection.

Homoeopathic approach

A combination lifestyle changes and homeopathic treatment can be a great relief to a person suffering from sexual problems. Moreover, a thorough homeopathic treatment can remove the tendency and thereby prevent its recurrence.
192
people found this helpful
Shared 2 years ago • Featured Tip
Always suspected there was a connection between food and sex, but didn't know exactly what it is? Here's the relation between what you put into your mouth and your libido! Read on to know the fact of the matter.
FOODS THAT REV UP YOUR LIBIDO AND WHY
Chocolate: You guessed it right! Chocolate is the most enjoyable of foods and needs no cooking! Chocolates contain methylxanthines that increase your sensitivity to touch and phenylethlamine increases the level of excitement that a person perceives. Dark chocolate is the best as it has high levels of cocoa. The dopamine levels get elevated in the body which gives a rush similar to the one after
Watermelon: This humble fruit has citruline that makes the blood vessels expand thus increasing the blood flow to the pelvic organs. Whip it into a juice or smoothie or enjoy it cut up. Other fruits to add to your diet when sex is on your mind are pomegranates, figs, tomatoes and apples. Another fruit which deserves mention is the banana. Not only is it phallic shaped, it is loaded with potassium and other minerals. Enriched with potassium and folic acid which kick start your stamina and energy levels, avocados are a must-try.
Spices: Garlic when cooked has aphrodisiac properties. Some studies also give a thumbs-up to cinnamon and nutmeg. Ginseng is popular in the Far East as a sex drive enhancer.
Olives: In ancient Greek civilizations, olives were used liberally as an aphrodisiac. Research corroborates that green olives are helpful to men while women get a sexual boost with the black variety.
Oysters: Apart from their distinctive shape resembling the female genitalia, oysters are choc-o-block with zinc that induces release of sex hormones. Clams and mussels also have a similar effect.
Honey: Apart from its medicinal properties in curing coughs, honey can also boost your sex drive. Have a spoonful daily and feel the difference.
Alcohol: Red wine and champagne are your best bets on date nights. But beware, indulging in too much alcohol may increase desire, but dampen performance.
Peppers and chillies: Want to spice up your sex life? Spice up your food first, suggests research conducted by various organizations. Green, yellow and red peppers can be added to your salad, pasta or vegetable dish while green chillies can be incorporated into soups and curries.
Almonds: Almonds are great for snacking as they are full of good fats, fibre and vitamin E and also work on your sagging libido in more than one way. Almond oil used as a part of aromatherapy is said to fire the female libido.
Caffeine: Caffeine in small amounts gives you a kick, extra energy or that zing which can definitely put you into the mood for foreplay and intercourse.
Omega 3 fatty acids: Salmon and other fish rich in omega 3 fatty acids increase the levels of serotonin which is the feel good hormone produced by the body that explains why it acts as an aphrodisiac.
FOODS THAT DAMPEN YOUR LIBIDO
These are also termed as anti-aphrodisiacs because they decrease your sex drive and performance considerably. Foods that come under this category are steaks with potatoes, a big helping of pasta with a creamy sauce and the like. If you have too many carbs, you feel sleepy after your dinner and snooze will take precedence over sex. Same applies for red meats like rich cuts of lamb, beef and organ meats. Your body spends so much energy digesting the heavy food that there is no energy for pleasure after such a meal.

167
people found this helpful
Asked for male, 27 years old from Chennai
Hi considering age your r suffering with major diseases very early need to analyze your health condition completely and try to find y is that your suffering such sufferings at so early age and can think how homeopathic can help you in recovering you in such condition.
Shared 2 years ago • Featured Tip

\"Diet and exercise" – that's the mantra that most people swear by, when it comes to losing weight the healthy way. But the word "diet" is more than just the food put on a plate. A very important component of a healthy diet is the amount of water a person drinks in a day.
While drinking water is not a magic pill to shed those pounds faster, not being adequately hydrated could make weight loss a little harder.
Why do you need to drink water?
Water helps your body to function correctly. Water is required for a number of chemical reactions and metabolic processes that take place in individual cells, tissues and organs. But if you don't drink sufficient water, these reactions and processes will not function the way they're supposed to. And this could affect your overall metabolism.
Let's look at some of the ways water can help you in your weight loss program.
You're not hungry… you're just thirsty!
Sometimes, the body is not able to differentiate between hunger and thirst. So if you feel hungry and tempted to snack on high-calorie food, have a glass of water first. It could be that you are, in fact, just thirsty and the glass of water would make you feel full and prevent you from consuming the extra calories.
Water can help you eat less
Drinking water some time before a meal has its benefits in overall weight loss, possibly because you feel full and therefore tend to eat smaller portions of food at mealtime.
In one study, people who drank water before a meal ate about 75 calories fewer during the meal. That, in itself, may not seem like much. But 75 x 365 (days in a year) means 27375 calories less in a year, which corresponds to an approximately 4 kilo weight loss, without much effort on your part.
Water can help you digest your food better
Drinking sufficient quantities of water is also important for your kidneys to function correctly and reduce the risk of kidney stones. Water also helps to prevent constipation.
Research seems to confirm the benefits of water during weight loss
There is no place here to discuss all the studies that talk about weight loss and water. But let us look at two studies:
In one study, there were 48 overweight and obese middle-aged adults who were put on a low-calorie diet. Some of them were asked to drink about 500 ml of water before each of their three meals a day. At the end of three months, those who drank the extra water lost about 2 kgs more than those who didn't drink water.
Another study looked at how people tend to gain weight as they get older. This study was carried out over 4 years. Those who had a higher intake of water and those who substituted their sugar-sweetened beverage consumption with water were less likely to put on weight over the years.
To drink or not to drink
If you are on a diet to lose weight, you will definitely be keeping an eye on your calories on your plate. But remember to watch your fluid intake as well!
Here's a quick list of what you should drink and what you should stay a mile away from, when losing weight.
Keep these at reach:
Water: If you've read this article, then you are already aware of how important and healthy it is to drink water and stay hydrated, when trying to lose weight
100% fruit juice: make sure you check the label first. Fruit juice often comes with added sugars and those can be high in calorie, though high in nutritive value
Vegetable juice: While vegetable juice is often as nutritious as fruit juices, they often come with fewer calories and a lot of fibre
Skimmed or low-fat milk: by giving you the goodness of calcium with far less calories, the low fat milk option is much better than whole milk, when on a diet.
Black coffee: coffee is a good source of anti-oxidants and largely calorie-free, just as long as it's black.
Green tea: another great source of antioxidants, green tea may also aid weight loss
Stay away from
Carbonated drinks: high in calories and low in nutrition, it's best to avoid these – whether you're on a diet or not
Fruit juices with sugar: some fruit juices have as much sugar added as carbonated drinks. Make sure you check the labels before buying these
Energy drinks: once again, check the label on these products first. While energy drinks provide a boost of much-needed energy, they are often high calorie drinks
Alcohol: alcohol is high in calories, and that is without counting the fried snacks or nuts that usually accompany a glass of alcohol
According to a study, drinking 500 ml of water before every meal could help weight loss

162
people found this helpful
Asked for male, 25 years old from Bangalore
you are suffering with premature ejaculation it can be due to anticipatory anxiety or else due to some hormonal issues
1
person found this helpful
View All Feed
Near By Clinics
4.5
(

23

ratings)
Belagavi, Belgaum,
Belgaum
View Clinic