About
We will always attempt to answer your questions thoroughly, so that you never have to worry needlessly, and we will explain complicated things clearly and simply.
...more
We will always attempt to answer your questions thoroughly, so that you never have to worry needlessly, and we will explain complicated things clearly and simply.
More about Nightingales Home Health Services
Nightingales Home Health Services is known for housing experienced Physiotherapists. Dr. Sunny Kichloo, a well-reputed Physiotherapist, practices in Bangalore. Visit this medical health centre for Physiotherapists recommended by 44 patients.
Timings
Location
#2989/1A, 12th Main Road, HAL 2nd Stage.
Indira Nagar
Bangalore,
Karnataka
-
560038

Get Directions
Doctors in Nightingales Home Health Services
BPTh/BPT, MPTh/MPT
Physiotherapist
BPTh/BPT, MPTh/MPT
Physiotherapist
Services
Submit Feedback
Submit a review for Nightingales Home Health Services
Your feedback matters!
Write a Review
Feed
Nothing posted by this doctor yet. Here are some posts by similar doctors.
Men and Women are different and so are their demands. In order to work through marriage, it just doesn't require love but also a level of right understanding. When you completely understand and realize your role in a relationship, you become more contended. In such a stable atmosphere you tend to grow closer.
Many times we tend to love our partner but we are not able to understand them. Love is just not enough to work through the relationship in today's scenario. Understanding is a multifaceted concept. It essential for a couple to learn each other's needs and wants. Every marriage requires the couple to walk on the same track rather than on parallel ones.
Having a right understanding is considered to be one of the basic aspects of being happy in a marriage. Thus, people who are high in EQ are not just able to understand their own emotions but those of other's as well. This quality helps them to form a better relationship with others. On the other hand, lack of understanding can stir up negative emotions.
1. Communication
Communication helps to open the path to right understanding. Only when you're able to communicate what you desire and what you expect from each other, you'll be able to reach to the same level. One of the reasons for lack of understanding is because of the power struggle. When the power struggle comes in between a couple they become emotionally charged and the ego tends to set in. Thus the couple tends to put each down.
Listening is an essential part of communicating; it is essential on the part of the partner to listen and comprehend what the spouse has to say rather than jumping to conclusions. It is necessary to pay attention to what the partner has to say.
2. Compatibility
The other reason can be compatibility problems, no matter how hard the couple tries; they are just not able to come to a common ground. However, if your partner is not supportive, it leads to less communication and can strain relationship both now and in the future. Thus, this is an unhealthy dynamic in any relationship and needs to be addressed to prevent damage or conflict. It is believed and portrayed by various movies and shows that the husband and wife are barely able to take a joint decision and are always bickering over small petty issues, which can be pointed to lack of understanding.
3. Emotional State
It is important on the part of the spouse to pay attention to a partner's emotional state and also provide an opportunity to let confide. Doing activities together and inspiring each other at every step to move forward can lead to happiness in marriage and makes the bond stronger.
4. Mutual Decisions
Listen to each other and try to take mutual decisions. Also, give each other the room to work things out. Take good care of details for each other. Also, try to together work out a schedule and dependably accomplish it.
In order to develop a stronger relationship, the couple should try and understand the root cause from where the problem arises. In case spouse is emotional and delicate, it is important to lend a sympathetic hand.
5. Empathy
When you try to appreciate one another, it can lead to new hope and you become eager to work on your marriage. Empathy is very essential to restore the level of understanding, only when you can put yourself in your partner's shoes and try to comprehend their viewpoint.
Understanding can be associated with very basic day to day activities or can be related to any major event in life. Many times even if a partner makes the effort to be a little understanding, the other partner is not appreciative of the fact and takes it for granted which can arise many new issues.
Lacking the right understanding can lead to unhappiness and discords. Due to that sometimes couple struggle throughout married life. So, we need to have the right understanding to resolve the disagreements at all level n earliest too. Every individual has some sort of understanding but having the right kind of understanding is what makes a couple stronger.
It is important to address the conflicts when they arise rather than ignoring the issues. Delay will lead to the piling up of issues and may become difficult to resolve. Don't wait to seek a relationship expert or professional marriage counselor when problems get out of hand.

Master in Clinical Psychology, Dip. in child Psychology, Master in Sociology
Somatic symptom disorder is when you put so much focus on symptoms such as pain or fatigue that you have trouble functioning or experience severe emotional distress. You will be visiting the doctor a lot, completely unnecessarily and will waste a lot of money when you have no major health concerns. However, there are treatments, which can help you cope with this problem. Read further to find out what they are:
Symptoms
Worrying excessively about an illness, which has not yet occurred
Frequent health care visits
Fear of physical activity damaging your body
Fearing that the evaluation of doctors is not adequate
There are many more symptoms, which may indicate that you are suffering from somatic symptom disorder. However, the most important way of telling whether someone is suffering from somatic symptom disorder or not is to see whether the patient is overly worried about a physical problem, which has not yet occurred. One of the first steps in making sure that this does not happen is finding out what causes the problem and preventing it. Here are the causes of somatic symptom disorder.
Causes: As with other psychological disorders, the exact cause of somatic symptom disorder is not yet known. However, there are a number of factors which may increase the risk of it, such as:
Genetic and biological factors: These as well as an increased sensitivity to pain are some of the factors, which you have no control over.
Environment you grew up in: Just like the genes you have, the environment you grew up in and your family influence will have a major impact on whether you develop the condition as well.
Problems processing emotions: When people have problems processing emotions, their physical symptoms seem like a bigger problem than they actually are.
Treatment: Luckily, there are treatments for this disorder as well, which include.
Psychotherapy: Psychotherapy is the most common treatment used to help people with somatic symptom disorder.
Medications: Since depression and pain often occur when a person is suffering from somatic symptom disorder, antidepressants can be given as well.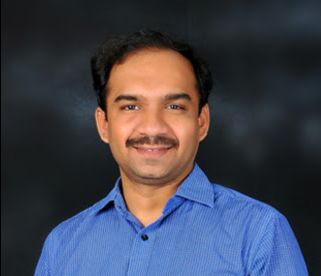 MD - Psychiatry, MBBS Bachelor of Medicine and Bachelor of Surgery
People experience different reactions with weed some develop intense fearfulness anxiety, hearing voices, behavioural problems with just one joint. Some find peace on smoking weed But on long term use weed causes decreased performance in job, studies by altering the brain circuits that are involved in memory processing, concentration and motivation. Weed is said to be gateway drug to other drugs, people who start using weed just don't stop with weed they will be hooked to other drugs. Take home message smoking weed is not good for mental health. As you mentioned people who smoke weed on long term prone to lung problems like COPD.
4
people found this helpful
It is normal to feel nervous before an interview or be anxious about something, but letting that fear take over you is not normal. If your worries and stress interfere with your day-to-day life, you may be suffering from an anxiety disorder. Fear not, this is treatable with homeopathy.
Here are a few homeopathic remedies to help calm an anxious person:
1. Kali Phosphoricum: Kali Phosphoricum is a potassium phosphate that helps calm people when overwhelmed by anxiety attacks. This is suitable for people who are easily stressed, over sensitive, insecure, irritable and despondent. It also helps deal with the after effects of grief and fright. Physical ailments such as fatigue, dullness and lack of energy that are a result of anxiety can also be treated with this bio-chemic salt.
2. Aconite Napellus: Aconite Napellus is made from a purple flowering plant by the same name. it has a number of uses, primary among which is to control anxiety. This is one of the best homeopathic remedies for sudden, intense anxiety attacks and for post traumatic anxiety. It also helps deal with after effects of anxiety such as memory weakness, restlessness, oversensitivity and spells of rage.
3. Argentum Nitricum: Argentum Nitricum is also known as nitrate of silver. This is helpful in cases where anxiety makes a person insecure and unsure of what to do. When you're anxious, you are likely to crave for something sweet and feel very hot. Both these are cyclic symptoms of anxiety, and can worsen the situation if not dealt with. However, Argentum Nitricum helps calm the digestive effects of sugar and cool the body to keep anxiety levels in check.
4. Arsenicum Album: Arsenicum Album is a constitutional remedy that can treat both chronic and acute problems. This works well on people who are worried about safety and security. If issues like health, money and break-ins are the cause of your anxiety, this homeopathic remedy is ideal for you. It also helps deal with restlessness.
5. Calcarea Carbonica: This homeopathic ingredient is made from the middle layer of sea shells. When it comes to anxiety, Calcarea Carbonica is well suited for people who are scared of change and over controlling. This anxiety is accompanied by excessive sweating due to any exertion and stubbornness. Such people are also often afraid of animals and of the dark and get easily confused.
One of the biggest advantages of homeopathy over allopathic treatment is the absence of side effects when taken in low doses. However, even homeopathic medication can have side effects when taken in high doses. Therefore, it is a good idea to consult a doctor before self medicating with homeopathy.

Fellowship in Neurological Rehabilitation , P.hD in Psychology , PG Psychology, PG Clinical Psychology , M.Phil - Psychology
Emotional abuse is a lesser known topic that is very important to talk about. Most individuals are oblivious to the fact that such a term even exists. This article is mainly about educating people about what emotional abuse is, how it affects children, thereby, affecting the upcoming generation altogether.
Like physical abuse, emotional abuse too is very real and harmful enough to cause enormous damage to a child's mental health. So what exactly is emotional abuse?
Any sort of persistent, emotional neglect or emotional maltreatment can become emotional abuse to children and may cause havoc in their emotional development. The world runs at a very fast pace and parents usually are caught up in earning well for the family, raising the children properly and transforming them into respectable adults. This entire process brings about enormous stress and frustration. As such, unknowingly or knowingly, these parents end up emotionally abusing their children. No, that is not the end of it. It is not only the parents who can cause emotional abuse but also there are numerous other factors to be considered.
So to make the explanation process easier, here are some points that explain what emotional or psychological abuse includes.
Scaring or humiliating a child deliberately and regularly
Isolating or ignoring a child
Telling a child that he/she is worthless, inadequate or unloved
Not providing the children an opportunity to express him/her by deliberately silencing them or making fun of their expression
Age inappropriate or developmentally inappropriate expectations from children. For example, making a child believe that topping the class is necessary and is a shame otherwise.
Overprotecting the child and hindering their exploration and learning
Preventing them from participating in an absolutely normal social interaction. For example, asking girls not to mix with boys and punishing them for doing so.
A child seeing or hearing utter ill-treatment of another child or person
Serious bullying by other children and cyber bullying
Threatening a child and calling names
Making a child perform any sort of action that might be degrading
Exposing a child to distressing interactions like domestic abuse or drug abuse.
Not expressing positive or congratulatory feelings to the child
Not showing any sort of emotional attachment or interactions with the child
Causing physical abuse to the child.
Trying too hard to control the child's life and not allowing him/her to recognize their individuality.
Yes, there is no such thing as good parenting or bad parenting. However, parents need to know how much any sort of emotional abuse may affect the future development of their child.

M.Ch - Orthopaedics, Fellowship in Arthroscopy & Sports Medicine, MS - Orthopaedics, MBBS
People who suffer from arthritis are more likely to experience osteoarthritis symptoms. The intensity of the feeling of knee pain in winter is often linked to barometric pressure. In winter, there is a reduction in the pressure exerted by the air around us. This drop in pressure can cause the tissues around the joints to swell resulting in increased pain. The other possible cause of knee pain in winter can be explained from the influence of heat. Fluid in tissues becomes more viscous during winter. As a result of this increased viscosity, the elasticity of the muscles decreases, resulting in winter aches and pains.
Some scientists believe that the higher pain intensity in winter is to be more of a psychological thing. Seasonal affective disorder is more during winter, and people suffering from mental depression seem to sense more pain during winter as the weather restricts outdoor activities. Improper intake of food also causes knee pain in winter due to undigested material. Even though winter arthritis is uncomfortable, the following tips help to make the joints work better and make you withstand the season easier.
Tips to Manage Joint Pain in Winters
Physical activity in winter can reduce winter aches and pains and enhance overall health benefits. Low impact activities like aerobics, swimming in a heated pool, weight training, and riding a stationary bicycle can reduce stiffness, increase the blood flow, and support the knees. Thus, winter arthritis can be well managed by doing exercises.
Diet also plays a vital role. Eating a balanced diet that comprised of low saturated fat, lean proteins, more fiber, and refined carbs helps to improve body functions during the winter. Drinking water throughout the day helps to reduce winter aches and pains. It is essential to consume easily digestible foods like vegetables. Consuming vegetables like carrots and cucumbers that have diuretic properties can help to eliminate waste products from the body.
Vitamin D deficiency may worsen osteoarthritis. It is necessary to take a supplement vitamin D or ensure to make your diet is vitamin-D rich. Fish oil is a potent source of omega 3 fatty acids. Increase your intake of milk, a rich source of protein and calcium that help to strengthen the bones. Exposing the body to sunlight help to obtain vitamin D.
Home Remedies for Knee Pain in Winters
Wrap the inflamed knees with blanched cabbage leaves. This can cool down inflamed knees. Aloe vera also helps to reduce inflammation.
Comfrey (symphytum officinale) can act as an anti-inflammatory agent. Create a compress using mashed root or comfrey tea soaked bandages can also be used to reduce inflammation.
Applying an ice-pack can help to reduce swelling and alleviate winter aches and pains. While applying ice-pack, ensure to cover the entire knee. Applying a bag of frozen peas to the area also works well. While using ice or heat therapy, make sure to do them carefully as over agressive and over doing it, can cause problems.
Steam therapy also helps to reduce pain in your knees. Soak your knee in a steaming hot water for 15 minutes. Applying hot water bag also can relieve knee pain in winter effectively.
Winter aches and pains all over the body can be relieved by administrating massage therapy by a professional.
Avoid applying strain or pressure on your knees. Take adequate amount of rest to reduce pain and swelling.
These are basic guidelines to help you. Contact your doctor for further management.
Relationships can get difficult and a number of factors are responsible for such problems. Often a couple may drift apart due to communication issues, while at other times the problem can start after undergoing a traumatic event in life. Whatever the reason may be, if you and your partner wish to repair your relationship and make it work, you may need the help of a relationship counsellor.
A relationship counsellor is a trained professional who conducts a close interactive session with the individual/the couple. During the session, the counsellor communicates with them, discusses their relationship history and the troubles, empathizes with their problems and use a variety of techniques to help them work through those problems.
During the session, here are a few things that you can learn from relationship counselling-
• It's not about who is right
When you attend relationship counselling, you get to understand that the counsellor does not focus on who is right and who is wrong. The counselling is all about repairing the trust and the damage caused by the miscommunication in the relationship. You and your partner will need to actively work towards a mutual solution. Furthermore, the counsellor will try to help establish boundaries in the relationship, the loss of which may have been causing the problems.
• Multiple sessions are required to resolve the problems
It is a misconception that a single session with a relationship counsellor will magically repair all the issues between you and your partner. Counselling does not work that way. The first couple of sessions will be informational only, where you would need to provide detailed information about your relationship. The therapist will ask you and your partner questions to get the complete picture and go to the bottom of the problem. In successive sessions, the counsellor will start helping you deal with the problems.
• The counsellor will act as a mediator
The therapist will actively communicate with you and your partner during the entire process. Even if you two start having an argument, the counsellor will not only act as the observer but will also point out flaws or weaknesses that you and your partner should work on. At the end of the day, the counselor's job is providing solutions to a couple's relationship issues.
• Counselling means starting over
Most people approach the relationship counsellor in the hopes of reinstating their relationship to its former glory. However, this is not how you should think of counselling. After a few sessions with the counsellor, you will get to know that it is more about starting fresh than to simply retrace your steps. Since the earlier approach did not work, it is important for you and your partner to open up to a new path.
Many times, individuals or couples are nervous or hesitant seeking help from a relationship counsellor. While the entire procedure may seem intimidating initially, many couples have discovered that attending a couple of sessions with an open mind and willingness to work through the troubles together proved useful in restoring harmony in the relationship.
1
person found this helpful
Dear lybrate-user Off course sciatica can be absolutely cured Taking / increasing the dose of medications is not recommended We need to see the reason behind sciatica Most of my patients are pain free completely But You should know Lower back pain is because of so many reasons Starting from simple postural problem to compression at nerve roots For seeking a relevant advice you need to answer few questions, Like how long are you suffering from? Does you have numbness in you lower leg also? Is it increasing day by day? Etc etc Every case needs a detailed understanding through sets of questions and evaluation through specific tests Though rest/ hot fomentation and few days of muscle relaxants usually works well The good news is - its always treatable if timely addressed For privacy and accurate diagonosis and treatment I suggest to go for online appointment chat.
View All Feed
Near By Clinics