Videos (2)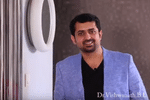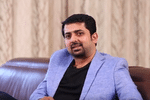 Personal Statement
My favorite part of being a doctor is the opportunity to directly improve the health and wellbeing of my patients and to develop professional and personal relationships with them.
...more
My favorite part of being a doctor is the opportunity to directly improve the health and wellbeing of my patients and to develop professional and personal relationships with them.
More about Dr. Vishwanath B L
Specialist in treating lifestyle diseases and medical conditions from the root cause with a holistic approach to wellness. Dr.Vishwanath has been successful in bringing back happiness into people's lives through Therapeutic Fasting and focus on Wellness as a way of life. Iam also specialised in treatment of infections
Info
Education
Doctor of Medicine (M.D.) - Rajiv Gandhi University of Health Sciences - 2008
MBBS Bachelor of Medicine and Bachelor of Surgery - Vijayanagara Institute of Medical Sciences (VIMS), Bellary - 2004
Languages spoken
English
Hindi
Kannada
Professional Memberships
Member of IMA
Member of American College of Cardiology
KMC
Research Society For The Study of Diabetes In India (RSSDI)
Diabetic Association oflndia
Location
Book Clinic Appointment with Dr. Vishwanath B L

21/2, Old No.2, 14th Cross Road, Jayanagar East, Jaya Nagar 1st Block

,

Bangalore
Get Directions




No.854, 10th Cross, RBI Layout, J.P. Nagar, 7th Phase

,

Bangalore
Get Directions
Consult Online
Text Consult
Send multiple messages/attachments. Get first response within 6 hours.
7 days validity
•
₹349 online
Consult Now
Phone Consult
Schedule for your preferred date/time
12 minutes call duration
•
₹450 online
Consult Now
Video Consult
Schedule for your preferred date/time
12 minutes call duration
•
₹550 online
Consult Now
Health Packages
90 Days validity
•
Medicines included
₹8500
90 Days validity
•
Medicines included
₹12500
Services
Submit Feedback
Submit a review for Dr. Vishwanath B L
Your feedback matters!
Write a Review
Patient Review Highlights
"Helped me impr..."
1 review
"Very helpful"
10 reviews
"knowledgeable"
4 reviews
"Well-reasoned"
2 reviews
"Professional"
3 reviews
"Caring"
1 review
"Prompt"
1 review
Reviews
Kritika
Sep 22, 2018
Doctor helped me understand why weight gain occurs and how to manage weight in an easy to understand manner. Suggested diet to manage weight better by doing intermittent fasting.
Saptarshi Bhattacharya
Feb 21, 2019
Very patient and gentle doctor. Listened to us with full attention without cutting short. Prescribed medication for 15 days before further action.
Gururaj Ds
Sep 14, 2018
It was a great experience. Doctor was very patient in listening to my issues and accordingly suggest a diet plan for weight loss.
Verified
Oct 31, 2018
He is great doctor and he won't write unnecessary medicine he will mention exact cause and what needs to do
Kishor
Aug 31, 2018
It was a very nice experience. Dr was very polite and he guiding me on my weight loss journey.
Sameer
Aug 31, 2018
Doctor was very helpful. He explained the ways to manage diabetes in a easy to understand way.
Anand Jha
Feb 16, 2018
Awesome and he is good and helping and suggesting the best things to get it controlled
Verified
Mar 20, 2019
Experience was excellent, the doctor was extremely professional and not greedy
Kumar Ds
Sep 8, 2018
Doctor was very helpful. He explained all the issues clearly.
Verified
Jan 1, 2019
Very knowledgeable and has immense patience
Verified
Oct 19, 2018
good
Feed

Doctor of Medicine (M.D.), MBBS Bachelor of Medicine and Bachelor of Surgery
General Physician, Bangalore
Obesity is a medical condition in which excess accumulation of body fat creates an adverse effect on health. Obesity is a leading preventable cause of death worldwide, with increasing rates in adults and children. In 2015, 600 million adults and 100 million children were obese. Obesity is more common in women than men.It is defined by body mass index (BMI) and further evaluated in terms of fat distribution via the waist-hip ratio (WHR) and total cardiovascular risk factors. Body mass index is closely related to both percentage body fat and total body fat.
It is defined as the subject's weight divided by the square of their height and is calculated as follows:
BMI = m/h2(Where m and h are the subject's weight and height, respectively)Waist-hip ratio is the dimensionless ratio of the circumference of the waist to that of the hips. This ratio is calculated as waist measurement divided by hip measurement (W ÷ H)The WHR has been used as an indicator or measure of health and the risk of developing serious health conditions.
The BMR of the body is classified into the following types:
BMI (kg/m2)
Classification up to 18.5
Underweight18.5–25.0
Normal weight25.0–30.0
Overweight 30.0–35.0
Class I obesity 35.0–40.0

Class II obesity

40.0 and above

Class III obesity
Causes-
Diet: Excessive food energy intake
Sedentary lifestyle
Genetics
Other illnesses: Hypothyroidism, Cushing's syndrome, growth hormone deficiency, and eating disorders
Certain medications: Insulin, sulfonylureas, thiazolidinediones, atypical antipsychotics, antidepressants, steroids, certain anticonvulsants, pizotifen, and some forms of hormonal contraception
Gut bacteria Health risks associated with obesity
Bone and cartilage degeneration (osteoarthritis)
Coronary heart disease
Gallbladder disease (gall stone)
High total cholesterol and high levels of triglycerides (dyslipidemia)
Respiratory problems
Several cancers
Type 2 diabetes mellitus
Management of obesity
Conservative management
Diet: Limit energy intake from total fats and sugars and increase consumption of fruits, vegetables, legumes, whole grains, and nuts.
Eat consistently: Resist the urge to overeat. Your food intake should follow a regular routine. Overeating not only upsets your routine but also impacts your metabolism.
Breakfast: Never miss your breakfast. Breakfast is a crucial meal; it also helps stave off hunger later on in the day, which often leads to overeating and snacking.
Monitor yourself: Keep a close check on what you eat and regularly weigh yourself.
Physical activity: Perform at least 200 minutes of moderate-intensity exercise each week. This schedule should be spread out over at least 3 days.
Watching TV: Limit watching TV to no more than 10 hours each week.
Surgical management
The surgical management of obesity involves the following two procedures:
Restrictive procedures
Malabsorptive procedures
7621
people found this helpful

Doctor of Medicine (M.D.), MBBS Bachelor of Medicine and Bachelor of Surgery
General Physician, Bangalore
Hypertension or increased blood pressure is one of the modern lifestyle diseases. The changing lifestyles including altered dietary habits and lack of physical activity are the main reasons for the high incidence of hypertension. With this, it brings a host of complications including other chronic diseases like diabetes, kidney failure, risks of stroke and heart attacks.
Alternative medicine proposes quite a number of remedies in addition to just increased physical activity. Read on to know more about how you can eat healthier and control your blood pressure.
Eat walnuts: As most books and media depict, heart disease is directly related to physical reaction towards stress. Regular eating of walnuts helps control this response, thereby controlling blood pressure. It is also a great source of antioxidants and fibre, which adds to its heart-healthy features.

Load up on minerals: Eating a diet rich in calcium, magnesium, and potassium is extremely beneficial for the heart. Sweet potatoes, bananas, dry fruits, dairy products, etc., have shown to reduce blood pressure extremely well in various experiments.

Avoid salt: While the natural sea salt is almost out of use, most of us have switched to the processed variety, which is devoid of all minerals. This is one of the major contributors for increased blood pressure. Studies have shown that reducing salt intake helps in a big way in controlling blood pressure. Most of us are also used to adding extra salt so the food tastes better. This should be avoided. With increased consumption of processed food items, everything from bread to cookies to cheese has salt, which also should be reduced, and if possible, avoided.

Have a colourful meal: Load up your plate with peppers, berries, dry fruits, and organic fruits and vegetables. Pomegranate juice is believed to control angiotensin, converting enzyme, which is responsible for controlling hypertension. They are also rich in antioxidants and help control blood pressure by reducing inflammation.

Know your cholesterol: While cholesterol is generally used with a negative connotation, it is not always true. There is good and bad cholesterol and the bad one should be avoided. Watch out for labels, and ensure you are eating less of the bad cholesterol. Good cholesterol is required for the production of hormones and proper functioning of the body.

Watch your medicines: While it is easy to just pop an ibuprofen when there is a headache or a back ache, it is advisable to watch out. These are best avoided in the long run, as they can induce hypertension and induce heart disease.
In addition, meditation, relaxation, green tea, dark chocolate, red wine, music, and quitting smoking are also shown to be helpful in controlling blood pressure.
6966
people found this helpful

Doctor of Medicine (M.D.), MBBS Bachelor of Medicine and Bachelor of Surgery
General Physician, Bangalore
Asthma is a disease that can be only controlled and not completely cured. This chronic disease can make one feel breathless and experience chest tightening. Modern medicine has an answer to the stressful symptoms of asthma. A wide range of tools and medicines help a great deal in controlling this disease. Find what tools and medicines can help in bringing down the symptoms of asthma and help one breathe with ease.
Pink flow meter: This small tool helps in measuring the movement of air in the lungs. You need to blow into it and read the number. The result helps in finding out the frequency of doctor visits and the dosage of the medicines. Forthcoming asthma attack too is indicated by this device, and you can see it declining with constant use. In fact, you would slowly stop experiencing any other symptoms. Using the pink flow meter forewarns you about a forthcoming asthma attack.
Checkups: You need to visit your doctor regularly. The frequency can vary. You will be seeing your doctor after every two to six weeks, based on the severity of the disease. If you strictly stick to the instructions of your doctor, you can improve the lung function. You can stay active and sleep well if you follow the medicines. This way, there will be no fear of emergency treatment as the peak flow is almost always above 80 percent in case of complete compliance to medicine. Even if you know your condition cannot be cured, you can keep it in check to lead a healthy life.
Medications: Asthma has to be controlled with two types of medicines. You will need to take fast-reacting medicines and the long-term medications. Providing immediate relief is what the quick-relief medicines do, and reducing inflammation of the airways is what the long-term medicines aim at. While there are pills available, the inhalers play a vital role in keeping asthma patients healthy. Through an inhaler, the medication is administered straight into the airways. This makes it easy to give larger and continuous dose of medicines. In fact, this is the most effective way to prevent and treat the asthma symptoms. Corticosteroids are inhaled with an inhaler and it results in long-term relief. Even if taken daily, patients do not get addicted to corticosteroids. Physicians may also prescribe pills that reduce inflammation of the airways. Short-acting b2 agonists are often prescribed as quick-relief medicines. Asthma-affected individuals must carry the inhaler and the quick-relief medicines with themselves, wherever they go.
Treatment for different age groups: In children, only the quick-relief medicines are prescribed. If required, the long-term medications are used after six years of age. If desired results are obtained, the treatment is stopped after six weeks. Children can also be administered corticosteroids. This may result in slowed growth in a few children but the effect does not last long. In elders, long-term inhaling of corticosteroids can increase the risk of osteoporosis. It is essential to take vitamin D supplements along with it. Also, do not take pain suppressants and anti-inflammatory drugs. Speak with your doctor about taking pills for other diseases. When a pregnant mother is asthmatic, the chances of the child getting asthma are higher. They also suffer the risk of premature birth and low birth weight. Check with your doctor about taking medicines for asthma when you are pregnant. You need to consider the risk and stick to safe medication practices. In case you have a concern or query you can always consult an expert & get answers to your questions!
6998
people found this helpful

Doctor of Medicine (M.D.), MBBS Bachelor of Medicine and Bachelor of Surgery
General Physician, Bangalore
When it comes to COPD or Chronic Obstructive Pulmonary Disease, not many people are aware of this condition. COPD is a chronic medical condition characterized by the inflammation of lungs. The inflammation interferes with the functioning of the lungs resulting in breathing problems. An early diagnosis and timely medication can improve the condition to a great extent. However, lack of proper knowledge and myths surrounding COPD often make the situation worse. In this article, we will discuss some myths and facts related to COPD to help people understand the condition better.

Myth: COPD is an incurable chronic lung disease mainly affecting the aged people (above 60 years).
Fact: There is no denying the fact that COPD is indeed a chronic disorder that severely affects the lungs and its functioning. However, with timely diagnosis and treatment, the condition and the deleterious consequences can be managed and controlled significantly. Since COPD triggers breathing problems (the airflow from the lungs gets obstructed), the use of bronchodilators, oxygen therapy or corticosteroids can be highly beneficial. Though COPD is rare among young adults, the condition can affect people in their late 30's or early 40's as well.

Myth: COPD only affects people who smoke.
Fact: Smoking is one of the triggers for COPD, but the condition can also affect people who have never smoked in their lifetime. Factors such as neonatal chronic lung disease or prolonged exposure to substances that cause lung irritation and damage (toxic industrial fumes and chemicals) can play a pivotal role in triggering COPD. COPD can also be a genetic predisposition.

Myth: People with COPD should avoid exercise and physical activities.
Fact: Mild to moderate exercise (especially breathing exercise) are indeed helpful and go a long way in the effective management of COPD. Exercising regularly (for 20-30 minutes or as the doctor recommended) help to lower the blood pressure and improve the circulation that provides fruitful results for people with breathing problems. However, doctors do advise people with shortness of breath to avoid strenuous exercise.

Myth: COPD only affects the lungs.
Fact: With time and left unmanaged and untreated, COPD acts as a catalyst making a person more susceptible to heart ailments. In some cases, the condition can also trigger depression and anxiety.

Myth: In the case of COPD, giving up on smoking will not produce any positive results.
Fact: Giving up on smoking may not help to reverse the damage that has already been caused by COPD. However, quitting smoking along with proper medications and lifestyle changes does help to control the condition better. In some instances, there were also significant improvements in the associated symptoms (such as shortness of breath, fatigue, wheezing, a chronic cough).

Myth: COPD is another name for Asthma.
Fact: Many people confuse COPD with Asthma. Though some symptoms may appear identical (such as wheezing, shortness of breath), the conditions are different and so are their treatments.
In case you have a concern or query you can always consult an expert & get answers to your questions!
6418
people found this helpful

Doctor of Medicine (M.D.), MBBS Bachelor of Medicine and Bachelor of Surgery
General Physician, Bangalore
According to the World Health Organization, wellness is defined as 'a state of complete physical, mental, and social well-being, and not merely the absence of disease or infirmity'. Maintaining an optimal level of wellness is important to living a high-quality life. It is essential because everything humans do and every emotion they feel is related to their wellbeing and vice versa. It is a vicious circle. Therefore, it is vital for everyone to achieve optimal wellness so that stress can get eliminated. Also, wellness can help reduce the risk of illness and ensure positive interactions.
Statistics
According to the World Health Organization, 1.4 billion people are classified as overweight, and 500 million people are classified as obese. Obesity is the fifth leading cause of death. In Brazil, Russia, and China, obesity rates are rising very rapidly. The chronic disease prevalence is expected to rise by 57% by the year 2020 as per the World Health Organization.
Dimensions of Wellness
Each dimension of wellness is interrelated with another. Each dimension is equally important to maintain complete wellness. One can reach an optimal level of wellness by understanding how to maintain it. There are eight dimensions of wellness, and they are as follows:
Emotional wellness: It relates to the understanding of feelings and coping with it. It can be achieved by doing meditation, yoga, and aerobic exercises.
Environmental wellness: It can be maintained by taking action to protect it, by promoting forest development, and by making people aware of it.
Financial wellness: It involves the process of learning successful management of the financial expenses. Financial stress is the leading cause of stress, anxiety, and fear.
Intellectual wellness: It involves having an open mind while encountering new ideas and continuing to expand the knowledge.
Occupational wellness: It is about personal satisfaction and being happy with it.
Physical wellness: It relates to the maintaining of a healthy body and seeking healthcare when needed. It can be attained through exercise, good diet, and getting enough sleep.
Social wellness: It helps perform social roles and also involves creating a support network to spread the awareness.
Spiritual wellness: It allows the development of a set of values, which will help every individual seek meaning and purpose of life.
Summary
So, according to the wellness dimensions mentioned above, the mind and the body are not separate entities. Therefore, the physical health can affect emotional well-being and vice-versa. Also, the person who is not taking adequate nutrition may struggle more with psychological issues and chronic illness. Thus, wellness is an active process, which involves becoming aware and making choices toward a healthy and fulfilling life.
6583
people found this helpful

Doctor of Medicine (M.D.), MBBS Bachelor of Medicine and Bachelor of Surgery
General Physician, Bangalore
If you have numbness or tingling sensation in your feet, then you could be suffering from diabetic peripheral neuropathy. It can have an impact on your sleep, mood and overall quality of life. Besides taking the prescribed medications, there are effective ways of dealing with foot pain stemming from high blood sugar as explained below.
Taking over-the-counter medicines: Medicines such as aspirin, naproxen, acetaminophen and ibuprofen can help to serve mild to moderate pain stemming from diabetic nerve damage. But before taking these medicines, you should consult with an expert since they can raise the risk of heart attack and kidney problems.
Quit smoking: Smoking may cause the blood vessels to constrict and impair the circulation. This indicates that the peripheral nerves will not get an adequate amount of nutrient-rich blood which can pave the way for more pain.
Have control over your blood sugar levels: With the passage of time, the excess blood sugar levels can cause damage the peripheral nerves. When you have blood sugar levels within a healthy range, you can substantially reduce your risk of nerve damage. You should eat a lot of fruits and vegetables and low-fat dairy and whole grains.
Take more Vitamin D: Even though it is hard to get the desired 600 IU of this vitamin from food, you can get it in the form of supplement. A study found that people with diabetic neuropathy can take the supplement once in a week to curb the symptoms of feet pain. Vitamin B complex plays a crucial role in improving nerve health. You should get it in right amounts so that the brain can produce certain chemicals which are required for sending information through the body channels.
Take Alpha-lipoic acid supplement: The human body has the natural ability to produce little amounts of antioxidants. When you take them in recommended quantities it can regulate the blood sugar levels and ease the pain in the feet and palms. A per a study, people taking more than 600 milligrams of antioxidants on a regular basis experienced 19 percent improvement in the diabetic neuropathy symptoms within 5 weeks.
Indulge in daily workouts: Regular workout can help you to combat pain in a variety of ways. It can regulate the blood sugar levels and slow down nerve damage. Exercise can surge the flow of blood to the legs and arms and it can also enliven your mood and offer relief from stress.
Note that a nerve damage can lead to loss of sensation in the feet which means that you may not realize any cut or scratch in your feet until much later which could prove fatal. Hence it is essential for you to prevent the loss of sensation. Using the methods suggested above you can deal with the foot pain related to diabetes. In case you have a concern or query you can always consult an expert & get answers to your questions!
6134
people found this helpful

Doctor of Medicine (M.D.), MBBS Bachelor of Medicine and Bachelor of Surgery
General Physician, Bangalore
Thyroid disorders are conditions that affect the thyroid gland, which is a butterfly-shaped gland in front of the neck. There are specific kinds of thyroid disorders that include:
Hypothyroidism
Goiter
Thyroid Nodules
Epidemiology, Incidence, and Prevalence
It has been estimated that about 42 million people in India suffer from thyroid diseases.
Hypothyroidism
Hypothyroidism occurs when the thyroid gland produces an insufficient amount of thyroid hormone. It can develop from problems within the thyroid gland, pituitary gland, or hypothalamus.
Symptoms of hypothyroidism can include:
Poor concentration or feeling mentally "foggy"
Feeling cold
Muscle and joint aches
Prolonged or excessive menstrual bleeding in women
Common Causes of Hypothyroidism
Hashimoto's thyroiditis (an autoimmune condition that causes inflammation of the thyroid gland)
Thyroid hormone resistance
Other types involving inflammation of the thyroid, such as acute thyroiditis and postpartum thyroiditis
Hyperthyroidism
Hyperthyroidism refers to the excessive production of thyroid hormone, a less common condition than hypothyroidism. Symptoms of hyperthyroidism are usually related to increased metabolism. In mild cases, there may not be apparent symptoms.
Signs and symptoms of hyperthyroidism can include:
Nervousness
Fast heart rate
Fatigue
Intolerance for heat
Increase in bowel movements
Increased sweating
Concentration problems
Unintentional weight loss
Common causes of hyperthyroidism
Graves' disease
Toxic multinodular goiter
Thyroid nodules that overexpress thyroid hormone (known as "hot" nodules)
Abnormal secretion of TSH
Thyroiditis (inflammation of the thyroid gland)
Excessive iodine intake
Goiter: A goiter is an enlargement of the thyroid gland, regardless of cause. A goiter may be associated with hypothyroidism, hyperthyroidism, or a normal thyroid function.
Thyroid Nodules: Nodules are lumps or abnormal masses in the thyroid. Nodules can be caused by benign cysts, benign tumors, or less commonly, by cancers of the thyroid. If nodules are excessively large, they may cause symptoms related to compression of nearby structures.
Thyroid Cancer: Thyroid cancer is more common among adult women than men or youth. About 2/3rd of cases occur in people under age 55. There are different kinds of thyroid cancers depending upon the specific cell type within the thyroid that has become cancerous. Most cases of thyroid cancer have a good prognosis and high survival rates, especially when diagnosed in its early stages.
Investigations
Blood tests are done to measure levels of thyroid hormones. Blood tests are also done to identify antibodies against thyroid tissue, such as titers of antithyroglobulin, antithyroperoxidase, or TSH receptor-stimulating antibodies.
Treatment
Thyroid disorders can be treated with medications or, in some cases, surgery. The treatment will depend on the particular disease of the thyroid.Medications can be given to replace the missing thyroid hormone in hypothyroidism. Synthetic thyroid hormone is given in pill form by mouth. When hyperthyroidism is present, medications can be used to decrease the production of thyroid hormone or prevent its release from the gland.
In case you have a concern or query you can always consult an expert & get answers to your questions!
6186
people found this helpful

Doctor of Medicine (M.D.), MBBS Bachelor of Medicine and Bachelor of Surgery
General Physician, Bangalore
Diabetes, wellness and meditation
Medical science has made tremendous progress in last 30 years in terms of treating infections, trauma, robotic surgeries etc but failed to control the rise of diabetes.
Though there are many discoveries on new diabetes medicines and newer types of insulin, lifestyle changes is the key in the management of diabetes.
Diabetes management needs balance:
Meditation is the key tool in bringing a balance in lifestyle. By accepting diabetes and fully aware of how life and the management of diabetes interact, one can learn to manage diabetes effectively.
How meditation helps control blood sugars?
Meditation helps lower blood sugar by
Other important benefits of meditation for diabetics:
Note: Meditation is very much required for gestational diabetics. Along with controlling sugars, it helps reducing stress and anxiety related to pregnancy.
1
person found this helpful

Doctor of Medicine (M.D.), MBBS Bachelor of Medicine and Bachelor of Surgery
General Physician, Bangalore
The number of people affected by hypertension is constantly on the rise. The most important concern with people developing hypertension is that it is not an isolated issue. It brings with it a host of problems, including higher chances of stroke, heart disease, diabetes, and kidney diseases. While there is no definite cure for hypertension, it is definitely possible to control it using the following measures.
Weight control: Greater the body mass index (BMI), higher is the chances of developing hypertension. Check with your doctor to know what the ideal weight is and try to maintain it. If overweight, losing even 10 pounds can make a big difference to your blood pressure.
Diet management: Excessive salt, calories, fat, and sugar are to be avoided. Sodium is one of the main culprits for increasing blood pressure and should be avoided. Include fruits and vegetables that are rich in potassium and magnesium. Reducing salt is another major way to control blood pressure. Fish oils with omega-3 fatty acids are extremely good for the health of the heart and so consult your doctor to include the right amounts in your diet.
Exercise: A regular workout regimen can reduce the chances of developing blood pressure by up to 40% to 50%. This should not be misinterpreted as the need for vigorous workouts. Even small, regular physical activity daily goes a long way in controlling blood pressure.
Alcohol: While quitting alcohol is the best thing to do, for those finding it difficult to do so, cutting down on it plays a big role in controlling blood pressure. No more than a drink per day for women, and no more than two per day for men are recommended.
Stress management: Stress is one of the major causes for increasing blood pressure, and so managing stress is very important. Whether music or meditation, pick your stress buster and see your blood pressure lowered.
Medications: If you are already on a medication regimen, strictly adhere to the schedule. Consult your doctor before adding herbal supplements or dietary supplements. Taken individually, they may be good for health, but there are good chances of them interacting with your regular medications.
Monitor: Once you have been diagnosed with high blood pressure, have periodic check-ups with your doctor to ensure it is within the permissible limits. If beyond limits, immediately correct it.
As noted, hypertension is not an isolated issue and brings with it a whole lot of issues. Controlling it can help control the other issues that would follow and improve the quality of life.
In case you have a concern or query you can always consult an expert & get answers to your questions!
6064
people found this helpful

Doctor of Medicine (M.D.), MBBS Bachelor of Medicine and Bachelor of Surgery
General Physician, Bangalore
As we celebrate the Doctors' day today, I wish to take this opportunity to hand over the 3 mantras to happiness. We all lead a very stressful life. Many of us have medical issues like hypertension, diabetes, cholesterol issues and so on. What should we do or should we have done rather so that we wouldn't suffer from these lifestyle diseases?
Eat right:
As the maxim goes, you are what you eat. I would like to stress here that, diet is the single most important factor in our life which determines our longevity and disease pattern. Hence, it is important to eat right. Our diet should have a mix of about 40% complex carbohydrates like oats, whole wheat, brown bread, ragi, semolina and so on. High quality proteins should contribute 30% of our diet. Eggs, chicken, fish, meat, dal and pulses are good examples. Fats especially MUFA and PUFA should make 20% of the diet. Classic examples are sunflower oil, olive oil, rice bran oil. Avoid saturated fats, trans fats, margarine, ghee and butter. Pastry, Khari biscuits, toasts, cookies are rich in unhealthy saturated fats; hence best avoided. We should consume at least 3 servings of fruit daily. This is important because fruits are rich in vitamins, fibre and anti-oxidants.
Sleep well:
A rested mind in a rested body is the best state of happiness. We need to sleep at least 7 to 8 hours daily. The body recharges during the rest and makes it ready for the next day aggressions. With the smartphone entering our bedroom, the sleep pattern has been disturbed. We end up sleeping late while checking Whats App messages and so on. As a result the total sleep duration goes down and we get up in an irritable and sleep deprived state. Such a state is not conducive to healthy work the next day. Avoid checking smartphone apps and messages, reading newspapers just before sleeping and avoid tea/coffee/caffeine in any form post 7pm. This will make sure we sleep on time and get up on time.
Exercise:
This is the last and the most important mantra that can lead to ultimate bliss and happiness. We need to exercise at least 30 min daily for 5 days a week. This can be aerobic exercises like cycling, swimming, jogging, running and so on. Weight lifting for 45 min daily for about 5 days a week is ideal to build a well sculpted and muscular beach body that we all want. Exercising keeps our joints mobile, conditions our heart to strain, releases growth hormone and testosterone which keep you young. Endorphins released in the brain during the exercise make you feel good as though you are on the seventh sky.
I hope readers would take these mantras seriously and implement them religiously all through. This will go a long way in keeping our population happy and reach nirvana!
In case you have a concern or query you can always consult an expert & get answers to your questions!
5444
people found this helpful
View All Feed