Personal Statement
To provide my patients with the highest quality care using latest advancements and up-to-date health care technologies, as appropriate.
...more
To provide my patients with the highest quality care using latest advancements and up-to-date health care technologies, as appropriate.
More about Dr. Hema T
Dr. T. Hema is an Advanced Laparoscopic, Bariatric (weight loss) and Metabolic (for diabetes), Breast and Endocrine Surgeon currently working as the senior consultant surgeon at Apollo Hospitals, Bangalore, since 2009. In a career spanning over 22 years, the majority of it in a high volume teaching hospital in Mumbai, she has performed well over 16000 laparoscopic and open surgical procedures. These include: Whole range of Bariatric/ Metabolic surgeries like Sleeve gastrectomy, Gastric bypass, Gastric band, ileal interposition and other procedures, Laparoscopic/ Single Incision Laparoscopic (SILS) Gastrointestinal and solid organ surgeries like gastrectomy, resection anastomosis of small intestine, colectomies for cancer and non- cancer conditions, hepatobiliary surgeries including cholecystectomy, Bile duct explorations, hepaticodochojejunostomy, lateral pancreatojejunostomy, splenectomy, emergency GI procedures for bleeding, perforation, obstruction, trauma, appendicectomy, etc, All types of mastectomies, microdochectomies and other breast surgical procedures for cancer and benign conditions, Endocrine surgeries like all types of thyroidectomies, parathyroidectomies (including MIP) and adrenalectomy, General Surgical procedures for all types of simple and complex hernias, perianal disorders, inguinoscrotal disorders, etc. She completed her basic and advanced laparoscopic training from the prestigious GEM hospital, Coimbatore under the expert guidance of the world famous Dr. C. Palanivelu. She was accepted for and completed her extensive, hands-on Bariatric/ Metabolic surgical training from 2 of the best centres in the world – Cleveland Clinic, Florida where she worked with the dynamic Dr. Raul Rosenthal, and then at the Centre for Obesity and Diabetes Surgery (CODS) at Mumbai where she was trained by Dr. Muffazal Lakdawala. She has experience with hundreds of cases of Lap Band, Sleeve gastrectomy, Gastric Bypass, Duodenal switch (BPD-DS), duodenojejunal bypass, re –do bariatric surgery, etc. from this dedicated training. In addition, she is one of the few surgeons trained and performing Ileal interposition surgery for cure of Diabetes Mellitus, after training with Dr. Ugale (India's first pioneer of this technique) at Kirloskar Hospital, Hyderabad. She has completed Fellowship training in Robotic and Laparoscopic Colorectal Surgery from Korea University Anam Hospital, Seoul, South Korea, under the guidance of the world renowned Professor Seon Hahn Kim.M She also received advanced specialised training in Breast and Endocrine Surgeries from India's first dedicated endocrine and breast post graduate course and department at SGPGI, Lucknow under the pioneering and visionary surgeon Dr. S.K. Mishra. She is trained in Single Incision Laparoscopic Surgery (SILS; stood third in the exam). She was formerly working as faculty in an 1800 bedded public hospital in Mumbai – KEM Hospital, initially as a lecturer, then as Associate Professor and Head of Unit in Dept of Surgery.
Info
Education
MBBS - Mumbai University - 1990
MS - Mumbai University - 1995
DNB (General Surgery) - National Board of Examinations, New Delhi - 1996
Diploma in Basic Laparoscopic Surgery (DBLS) - GEM Hospital, Coimbatore - 2003
Diploma in Advanced Laparoscopic Surgery (DALS) - GEM Hospital, Coimbatore - 2004
Fellowship in Minimal Access Surgery (FMAS) - Association of Minimal Access Surgeons of India (AMASI) - 2007
Fellowship In Minimally Invasive metabolic and Bariatric Surgery (FMIMBS) - Cleveland Clinic, Florida - 2007
Fellowship in Minimally Invasive Metabolic and Bariatric Surgery (FMIMBS) - Centre for Obesity and Diabetes Surgey (CODS, Mumbai) - 2008
Fellowship in Robotic and Laparoscopic Colorectal Surgery (FRLCRS) - Anam University, Seoul, South Korea - 2010
Languages spoken
English
Gujarati
Hindi
Kannada
Marathi
Tamil
Awards and Recognitions
National Merit Scholarship, Karnataka University – S.S.C. Board.
National Merit Scholarship, University of Mumbai – H.S.C. Board
Location
Services
Submit Feedback
Feed
Nothing posted by this doctor yet. Here are some posts by similar doctors.
Asked for male, 40 years old from Kolkata
Your reports are normal. Don't worry. SGPT SGOT is marginally high. You don't need any medicine. Exercise regularly for half an hour and eat healthy foods.
1
person found this helpful
Shared 1 year ago • Featured Tip

DHMS (Diploma in Homeopathic Medicine and Surgery)
1. What is infertility?
Infertility is a term that is used to describe the inability of an individual to successfully contribute to the process of conception. In females, it refers to their lack of ability to conceive post having regular, unprotected intercourse. In some cases, it also refers to their inability to carry a pregnancy to its full term. A normal fertility helps conception in the first 12 months of trying for almost 86% of couples, with around 7-8% couples conceiving in their second year, depending on their age. Hence, many practitioners also treat an inability to conceive within the first 12 months as infertility.

2. Is infertility a global problem?
Sub-fertility as well as infertility are a global public health issue affecting approx. 8-12% couples, worldwide. It is prevalent in both males and females. While over 10% of women world-wide, who have been in stable relationships for over 5 years yet been unsuccessful in conceiving, have been estimated to be inflicted with this problem; the count is much smaller in the case of men, primarily because of non-acknowledgement, even though it contributes to almost 50% of reported cases.

3. Do infertility problems occur only among women?
No, infertility problems are as common in men as they are in women. Almost 50% of cases of infertility are attributable to male infertility related issues. However, due to the social structure prevalent, most of such male infertility related issues go unacknowledged.

4. What could be the probable symptoms that suggest a possibility of infertility related problems?
Though the process of conception and the possibility of infertility related problems could be time-driven factors, some symptoms could indicate a bent towards infertility and could be medically examined and addressed in time to curb the problem at the very onset. Some of these indications include:

Indications in Females:
Infertility symptoms in females can be related to either one of multiple of these problems:
• Changes in menstrual cycle: Irregular or infrequent periods mean that the number of days between two cycles varies each month. This is a common indication of infertility as it reflects that the ovulation cycle is not stable, i.e. the body is not producing ovules (egg) regularly or at times not at all.
• Abnormalities in periods: Sudden changes in the bleeding pattern – heavier periods, no period or cramping and pelvic pain associated with periods – could also be indicative of an underlying fertility related problem.
• Hormonal Disturbances: Sudden changes in skin like more than usual acne, changes in sexual drive, unexplained and sudden growth of facial hair, excessive weight gain/loss, etc.
• Other Symptoms: Other symptoms such as pain during sex, milky-white discharge from breast/nipples (unrelated to lactation) can also be indicative of infertility and one should seek medical advice at the earliest.
• Age-related: As one advances in age, the egg count decreases rapidly along with a related deterioration in the egg quality. Hence, if a woman is in her early 30s and is failing to conceive, it could be related to a fertility problem.

Indications in Males:
Infertility symptoms in men can be quite elusive as they are very closely related to the cause of infertility. These often go unnoticed until the point that the couple start trying for a baby. Some of these are:
• Sudden changes in sexual drive.
• Pain, inflammation or lump in the testicles or if the testicles are small and firm.
• Problems related to ejaculation and erection
• Sudden, unexplained changes in hair growth patterns.
• Known semen abnormalities

5. Who are at risk of infertility problems?
Age is one of the most crucial risk involved in fertility related matters. For couples who start trying for a baby later in age, the chances of infertility increases manifolds. Couples where either partner is in their mid-30s or into 40s are at higher risk of infertility problems. While a man's overall lifestyle, health and other factors can affect his chances of contributing to a successful conception, in a woman age and chronic health conditions play a major role.

6. What increases infertility risk in men?
While health and lifestyle are the most important factors that contribute to their fertility levels, including their sperm quality and count, there are many other factors that affect fertility and push towards higher infertility risk among men. Some of these include:
• Age
• Alcohol and tobacco consumption
• Excessive physical exercise, especially excessive cycling
• Weight related issues
• Exposure to toxins at workplace or as part of a medical treatment like chemotherapy/radiation
• Surgical procedures like vasectomy or its reversal
• Family history of infertility or fertility related disorders or other genetic medical conditions like cystic fibrosis
• Medical history of sexually transmitted infections (STIs)
• Certain chronic problems like high blood pressure, diabetes, renal or hormonal problems

7. What can increase the risk of infertility among women?
Ovulation related issues contribute to over 25% of female infertility cases, with tubal blockage and uterine problems coming in as the other infertility causes in women. However, some other factors like the ones enlisted below also put
females at risk of infertility:
• Advanced age
• Frequent or heavy alcohol or caffeine consumption
• Cigarette
smoking
• Weight-related issues
•
Eating disorders
and lack of balanced healthy
diet
• Intense and extended athletics or no exercise at all
• History of STIs,
endometriosis
,
polycystic
ovarian syndrome (
PCOS
) or fibroids
• Chronic health issues like high blood pressure or diabetes.
• Hormonal problems like thyroid etc.
• Mental
stress
and
fatigue
8. How is age related to a woman's ability to conceive or infertility aspects?
A woman's fertility rate begins to recede with her age. As a woman nears her mid-30s, her natural fertility starts to fall and many experience difficulties in conception as well as multiple pregnancy failures. The reason for this is that the ovarian reserve in women is fixed since birth and as they age it starts to fall drastically as the follicles keep leaving the reserve in a continuous flow (menstrual cycle). This
follicular
depletion accelerated as she approaches 40s and decreases not just her egg count but its quality too, as she ages. For men, this progressive drop in fertility rate hits after the age of 40.
9. What are common causes of infertility in men?
One of the most common causes of infertility in men are semen disorders. The semen comprises a milky white fluid and sperms that are ejaculated during orgasm. Abnormal semen contributes to over 75% cases of male infertility. The common semen related disorders include:
i. No sperm presence in semen
ii. Low sperm mobility
iii. Abnormal sperm shape/size
iv. Low sperm concentration (under 10 million/milliliter) in the semen (Ideal: 20 million/milliliter of semen)
The major causes of these abnormalities and a consequent infertility in men are:
1. Ejaculation Disorders
2. Frequent use of saunas, hot baths etc. that lead to overheating of testicles.
3. Testicular infections
4. Testosterone deficiency
5. Deformed or undescended testicles that usually happens as a birth defect or abnormal fetal development.
6. Genetic disorders like Klinefelter's syndrome that lead to abnormally developed testicles.
7. Very frequent intake of medications like Sulfasalazine, Anabolic steroids (frequently taken by athletes), etc. or exposure to chemotherapy/radiation.
8. Conditions like hypospadias (a condition where the urethral opening is not at the tip of the penis but at its underside) or cystic fibrosis.

10. What are common causes infertility in women?
There are a number of conditions that lead to fertility among women, such as:
1. Ovarian Disorders: The most commonly reported reason for infertility among women is a disorder in the ovulation process.
Ovulation involves the production and release of egg. This cycle happens on a monthly basis. However, certain situations lead to a malfunctioned ovulation. These causes include:
i. Polycystic ovary syndrome (PCOS) which lead to mal function of ovaries
ii. Very high prolactin levels in non-lactating females
iii. Damaged or abnormal eggs – Poor egg quality is common in older women
iv. Thyroid disorders
v. Medical conditions like cancer, diabetes, AIDS, etc.
vi. Premature (before the age of 40) ovarian failure
2. Uterine Disorders: Once fertilized, the egg travels from the ovary to the uterus and it is important that the uterus be healthy to receive and nurture the fertilized egg. However, at times, disorders of the uterus lead to infertility problems in women. Uterine disorders can be attributed to one or more of these reasons:
i. Pelvic or cervical surgery that may cause scarring or damage of the uterus or fallopian tubes or at times shortening of the cervix which serves as the mouth of the uterus.
ii. Endometriosis – a condition where the cells that line the uterus start growing outside the uterus.
iii. Sterilization treatments like tying of tubes, etc.
iv. Uterine fibroids or endometrial polyps
3. Medications: Certain medications like those used in chemotherapy or certain NSAIDS like aspirin and ibuprofen lower fertility rates in females.
3
people found this helpful
Asked for female, 48 years old from Mumbai

MBBS, CCEBDM, Diploma in Diabetology, Diploma in Clinical Nutrition & Dietetics, Cetificate Course In Thyroid Disorders Management (CCMTD)
lybrate-user ji, Thanks for the query. The thyroid test report shows you have Hashimoto's Thyroiditis (HT), which has led to hypothyroidism. In this condition TSH can be low, but symptoms of hypothyroidism are present. Therefore, you will have to continue the treatment. Thanks.
1
person found this helpful
Asked for female, 21 years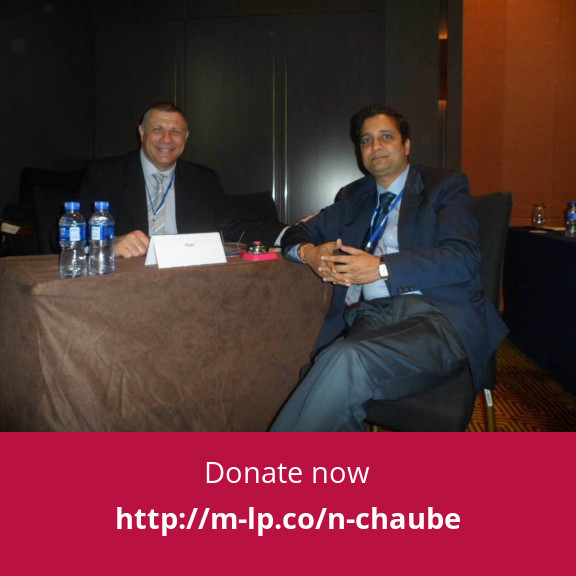 Bachelor of Ayurveda, Medicine and Surgery (BAMS), hepatitis management
For vit d you can take liq vit d - HI D oral liquid 1 unit every week for 8 - 12 weeks for vit b 12 you can take vit b 12 tablets one daily and foods and fruits rich in vitmin b comples.
1
person found this helpful
Shared 3 months ago • Featured Tip

MBBS, Diploma In Diabetology, Certificate Course In USG
General Physician, Jalandhar
Diabetes mellitus is a condition affecting the way one's body utilizes blood sugar (glucose). Glucose is essential to your health since it is a vital energy source for the cells that make up the tissues and muscles. Diabetes is characterized by excess blood sugar levels. The complications might get aggravated and turn fatal if it is left untreated over a period of time.
Diabetes mellitus can be of two types - Type 1 and Type 2.
In Type 1 diabetes, the pancreas is unable to produce enough insulin to metabolize sugar and starch from the foods that you consume while Type 2 diabetes affects the way the body processes the blood glucose.
Diabetes substantially increases the risks of numerous cardiovascular disorders (a condition that affects the heart's blood vessels due to fatty deposits within the arteries) such as atherosclerosis (narrowing of arteries), stroke, heart attack (wherein flow of blood to the heart muscle gets blocked all of a sudden), heart failure (inability of the heart to pump blood throughout the body) and angina (chest pain).
Why are diabetic people at a higher risk of developing cardiovascular diseases?
The following factors are associated (could be the common reason as well) with both diabetes and cardiovascular diseases-
High triglyceride level (a kind of fat present in the blood) and abnormal cholesterol level.

Lack of exercises and physical activities.

Uncontrolled blood sugar level.
In case you have a concern or query you can always consult an expert & get answers to your questions!
2977
people found this helpful
Asked for male, 44 years old from Hubli-Dharwad

MBBS
General Physician, Cuttack
Prevention 1.Do regular exercise 2.Reduce weight if overweight 3Control diet 4.Avoid sweets, excess calorie and carbohydrate rich diet, . 5.Adhere to a strict diabetic diet by consulting Dietitian 6.Monitor your fasting, PP blood sugar and Hba1c three monthly 7.Consult diabetologist for advice and treatment prevention of Diabetes Control of BP Control Of Bp 1. Do regular aerobic exercise like brisk walk for 30 minutes every day 2.reduce your weight if overweight 3.Reduce salt intake 4. Drink plenty of water 5. Take bland diet,avoid spicy, oily, junk saturated fat and cholesterol rich diet. Take plenty of green leafy vegetables, Fruits , 6.Stop smoking and consumption of alcohol, Tobacco, 7.Avoid stress, anxiety, physical and mental exertion 8.Do Yoga, Meditation, and deep breathing exercise 9. Monitor your Bp regularly and consult Physician for treatment
1
person found this helpful
Asked for female, 54 years old from Noida

MD - General Medicine, MBBS Bachelor of Medicine and Bachelor of Surgery
Medicine that boosts your levels of thyroid hormone is an easy way to treat your hypothyroidism. It's not a cure, but it can keep your condition under control for the rest of your life. The most common treatment is levothyroxine a man-made version of the thyroid hormone thyroxine (T4). It acts just like the hormone your thyroid gland normally makes. The right dose can make you feel a lot better. Your doctor will decide how much to give you based on your: Age Health Thyroid hormone levels Weight If you're older, or you have heart disease, you'll probably start on a small dose. Your doctor will slowly raise the amount over time until you see an effect. About 6 weeks after you start taking the medicine, you'll go back to your doctor for a blood test to check your thyroid hormone levels. Depending on what the results are, your dosage may change. Once your levels are stable, you'll see your doctor for a blood test every 6 months to a year. How to Take Your Medicine To make sure your hypothyroidism stays under control: Stick with the same brand. Different types of thyroid hormone medicine may contain slightly different doses. That could mess with your hormone levels. Follow a schedule. Take your medicine at the same time each day. Aim for about an hour before a meal or at bedtime. Don't take it when you eat. Food can affect the way your body uses it. Don't skip doses. If you miss one, take it as soon as you remember. You can take two pills in one day if you need to. Follow instructions carefully. Don't stop taking your medicine without first checking with your doctor. Stick With Treatment You'll need to keep taking thyroid medicine throughout your life to control your hormone levels. Keep up with your treatment and you'll see results. You'll feel better, and your levels won't drop again.
3
people found this helpful
Asked for Female, 34 years
Though people claim this and that but there is no evidence that any intervention other than hormone replacement is beneficial. Other supplements used many times contain thyroid extract.
View All Feed
Near By Doctors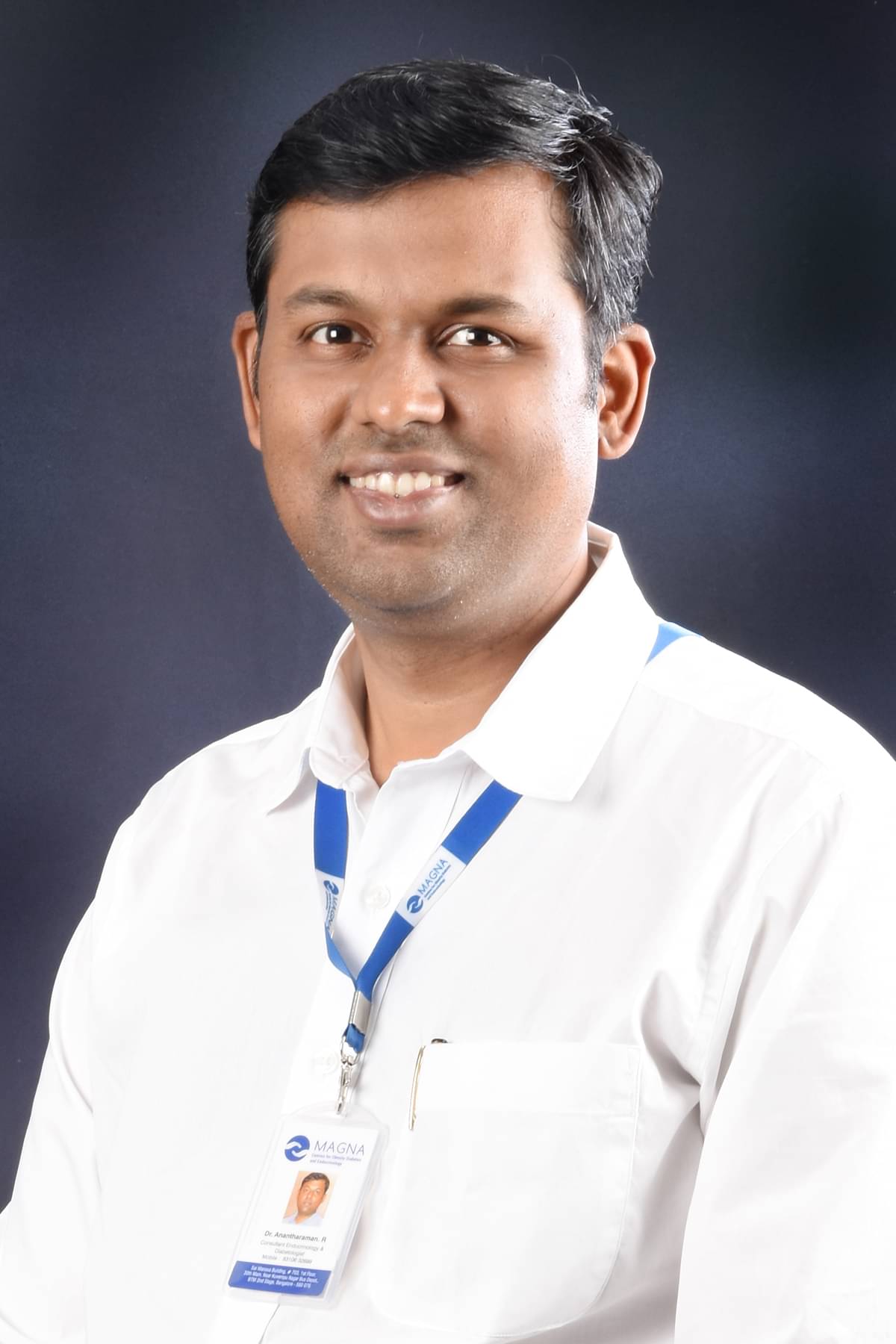 DM - Endocrinology, MBBS, MD - Medicine
Endocrinologist
Magna Clinic For Obesity Diabetes & Endocrinology,
Book Appointment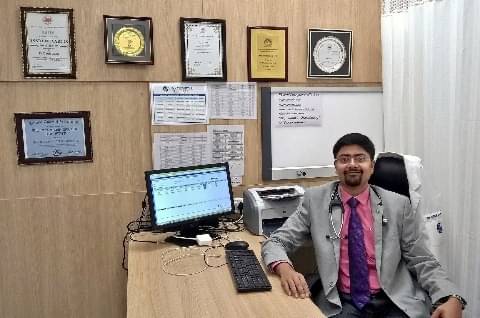 MBBS, MD - General Medicine, DM - Endocrinology, DNB Endocrinology, MNAMS, Speciality Certificate (Endo. & Diab.) (MRCP, UK), Fellow of American College of Endocrinology (FACE)
Endocrinologist
Center For Endocrinology Diabetes Arthritis & Rheumatism (CEDAR) Clinics,
Book Appointment