Personal Statement
I'm a caring, skilled professional, dedicated to simplifying what is often a very complicated and confusing area of health care.
...more
I'm a caring, skilled professional, dedicated to simplifying what is often a very complicated and confusing area of health care.
More about Dr. T. Chandrashekar
Dr. T. Chandrashekar is a popular Veterinarian in Nagarbhavi, Bangalore. He has had many happy patients in his 27 years of journey as a Veterinarian. He is a B.VSc, M.V.Sc . He is currently practising at Sunil Veterinary Pet Clinic in Nagarbhavi, Bangalore. Book an appointment online with Dr. T. Chandrashekar and consult privately on Lybrate.com.

Lybrate.com has a number of highly qualified Veterinarians in India. You will find Veterinarians with more than 25 years of experience on Lybrate.com. You can find Veterinarians online in Bangalore and from across India. View the profile of medical specialists and their reviews from other patients to make an informed decision.
Info
Education
B.VSc - Veterinary Collage Bangalore, - 1991
M.V.Sc - Veterinary Collage Bangalore, - 1993
Professional Memberships
Indian Veterinary Association
P.P.A.K
Location
Book Clinic Appointment with Dr. T. Chandrashekar
#402, 4th Main, 9th Block, Kalyananagara 3rd Main, Nagarabhavi 2nd Stage. Landmark: Opp. BDA Park

,

Bangalore
Get Directions
#34, Cellar Shop, Vijayanagar. Landmark: Near Lakshmi Venkateshwara Temple

,

Bangalore
Get Directions
Services
Submit Feedback
Submit a review for Dr. T. Chandrashekar
Your feedback matters!
Write a Review
Feed
Nothing posted by this doctor yet. Here are some posts by similar doctors.
Asked for male, 28 years old from Bangalore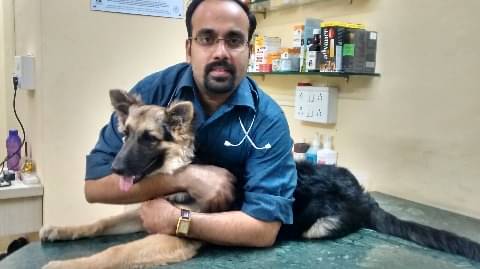 Hi. Reduced appetite may be considered normal as long as his activities, water intake, urination, stools remain normal. Appetite does reduce during summers. Check if he prefers to eat during cooler hours of the day. Check if he's overdue for deworming. Hope this is helpful.
Asked for Male, 2 years old from Coimbatore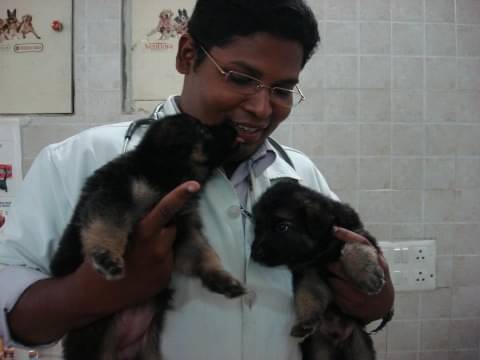 Head shaking as if shivering or fits? it could be a simple low sugar problem to severe brain problem. Please check a simple blood sugar check like we do for humans and see if the blood glucose level is below 60.
3
people found this helpful
Asked for female, 26 years
Think this might be because of disease called distemper a viral one mostly affect puppies of 9-14 months of age. If so then you can only maintain the dog but recovery from the disease is mostly not guaranty. Only vaccination at young age with booster could have prevented it
1
person found this helpful
Shared 5 months ago • Featured Tip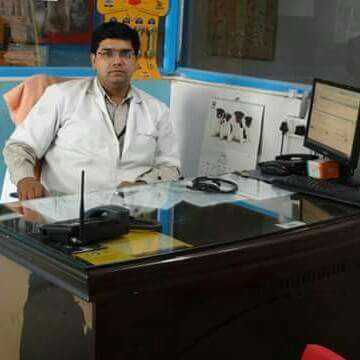 Vaccination in dog

टीकाकरण की प्रकिया एक ऐसा उपाय है जिससे, कुत्तो में होने वाली कुछ प्रमुख विषाणु एवं जीवाणु जनित जानलेवा एवं लाइलाज, बीमारियों जैसे कैनाइन डिस्टेंपर, हेपेटाइटिस, पार्वो वायरस, लेप्टोस्पायरोसिस, रेबीज तथा केनल कफ़ आदि से बचाव के लिए समय समय पर कुत्तों के शरीर में टीका लगाया जाता है,जिससे इन रोगों के खिलाफ रोगप्रतिरोधक क्षमता का शारीर में विकास हो जाता है और हमारा पालतू जानवर एक सिमित अवधि तक इन बिमारियों के घातक प्रभाव से बचा रहता है |
कुछ टीकाकरण संबंधी सामान्य प्रश्नो के जबाब -

१- क्या सभी उम्र के कुत्तो का टीकाकरण जरूरी होता है?
हाँ। आमतौर पर १. ५ महीने (४५ दिन) के उम्र से ऊपर सभी कुत्तो का नियमित समय पर टीकाकरण करना जरूरी होता है यदि किसी कारण वश नयमिति या कभी कराया ही न गया हो तो किसी भी उम्र से टीकाकरण शुरू किया जा सकता है।
२. छोटे बच्चो को किस उम्र से टीका का पहली खुराक देना शुरू करना चाहिए?
४५ दिन के उम्र से ही टीके की पहली खुराक देना बेहद जरूरी होता है
३. क्या सभी छोटे पप्स को टीकाकरण के पहले पेट के कीड़े देना जरूरी होता है -
हाँ। बहुत से परजीवी ऐसे होते है जो माँ के पेट से ही या दूध के जरिये से बच्चे के शरीर में प्रवेश कर जाते है जिससे शरीर को कमजोर कर देते है और जब टीका लगाया जाता है तो कमजोरी के वजह से उतना अच्छा शरीर में प्रतिरोधक छमता का विकास नहीं हो पता इसलिए पहले ऐसे परजीवीओ को नष्ट करना जरूरी होता है
४. क्या होता है टीकाकरण का सही उम्र और समयांतराल?
१. पहली खुराक -जन्म के ६ -८ सप्ताह के उपरांत(कैनाइन डिस्टेंपर, हेपेटाइटिस, पार्वो वायरस, लेप्टोस्पायरोसिस, पैराइन्फ़्लुएन्ज़ा हेतु)
२. बूस्टर खुराक या दूसरी खुराक - प्रथम खुराक के २-३ सप्ताह बाद ; फिर दूसरी खुराक के ठीक एक साल बाद वार्षिक खुराक साल में एक बार पूरी उम्र तक लगवाते रहना चाहिए।
३. तीसरी खुराक - रेबीज वायरस हेतु- प्रथम खुराक जन्म के ३ माह के उपरान्त।
४. बूस्टर खुराक या चौथी खुराक - तीसरी खुराक के २-३ सप्ताह बाद ; फिर तीसरी खुराक के ठीक एक साल बाद वार्षिक खुराक साल में एक बार पूरी उम्र तक लगवाते रहना चाहिए।
५. क्या बूस्टर खुराक देना जरूरी होता है या नहीं?
जन्म के साथ ही माँ से प्राप्त एंटीबाडीज और प्रथम दूध से मिलने वाली सुरछा कवच कुछ सप्ताह तक नवजात के खून में मौज़ूद रह करअनेको बीमारयों से सुरछा प्रदान करती है परन्तु समय के साथ साथ इनकी मात्रा बच्चे के शरीर में कम होने लगती है। जिससे बीमारी होने की आशंका बढ़ जाती है इसलिए लगभग ४५ दिन के बाद टिका का प्रथम खुराक देते है यद्पि ये पता नहीं रहता की माँ से मिलने वाली सुरछा का असर किस स्तर का है जिससे आमतौर पर ये स्तर अधिक होने पर प्रथम खुराक से बच्चे के शरीर में टीकाकरण की गुणवत्ता को बाधित करती है, जो की पप्पस में रोगप्रतिरोधक क्षमता उत्पन्न करने में असक्षम हो जाता है इसलिए कुछ सप्ताह बाद टीकाकरण के दूसरी खुराक दे कर टीकाकरण से रोगप्रतिरोधक क्षमता करने के उद्देश्य को प्राप्त करते है ऐसी दूसरी खुराक को बूस्टर खुराक कहते है।
६. क्या है टीकाकरण की सही खुराक देने के मात्रा:
डॉग चाहे किसी भी उम्र, भार, लिंग अथवा नस्ल के हों उनको समान मात्रा में टीकाकरण का खुराक दिया जाता है
७. क्या है टीकाकरण का सही तरीका:
टीकाकरण खाल के नीचे:कैनाइन डिस्टेंपर, हेपेटाइटिस, पार्वो वायरस, लेप्टोस्पायरोसिस, पैराइन्फ़्लुएन्ज़ा तथा रेबीज जैसी बीमारियों की रोकथाम के लिए खाल के नीचे दिया जाता है
नथुनों में:केनल कफ़ का टीकाकरण कुत्ते के नथुनों में दवा डाल कर किया जाता है
८. क्या सभी टीके एक ही प्रकार के होते है:कुत्तों में टीकाकरण दो प्रकार की होती है
१. कोर टीकाकरण - टीकाकरण जो सभी कुत्तों के लिये आवश्यक है. यह उन बिमारीयों में दिया जाता है जो आसानी से फैलती हैं अथवा घातक होती हैं जैसे रेबीज, एडीनोवायरस, पार्वोवायरस, और डिस्टेंपर.
२. नान कोर टीकाकरण – उपरोक्त ४ बिमाँरीयों (रेबीज, एडीनोवायरस, पार्वोवायरस, और डिस्टेंपर) के टीकाकरण को छोड़कर अन्य सभी नानकोर टीकाकरण माना जाता है | यह उन बिमाँरियों से सुरक्षा प्रदान करता है जो वातावरण के अनावरण अथवा जीवनचर्या पर निर्भर करती है जैसे लाइम डिजीज, केनलकफ और लेप्टोस्पाइरोसिस.
९. एक सफल टीकाकरण करने के बाद क्या फिर भी टीकाकरण विफल हो सकता है?हाँ।
टीकाकरण के विफलता के कारण कुत्ते में बीमारी होने के निम्नलिखित मुख्य कारण हो सकते है –
१. टीकाकरण के दौरान कुत्ते की रोगप्रतिरोधक क्षमता का सम्पूर्ण रूप से कार्य न करना |
२.आयु – कम उम्र के जानवरों की प्रतिरक्षा प्रणाली पूर्णतः विकसित नही होती और बड़े आयु के जानवरों की प्रतिरक्षा प्रणाली कई कारणों से अक्सर कमज़ोर या क्षीण हो जाती है |
३. मानवीय चूक (टीके का अनुचित संग्रहण या अनुचित मिश्रण)- टीकों का संग्रहण एवं इस्तेमाल भी निर्देशानुसार ही होना आवश्यक है | सूरज की रोशनी,गर्म तापमान टीके के प्रभाव को नस्ट कर सकता है | टीके का मिश्रण पशु में टीकाकरण के तुरंत पहले तैयार करना चाहिए | टीके खरीदने के पहले पता करना चाहिए कि टीकों को उचित तापमान एवं देखभाल से रखा गया है या नहीं |
४. डीवार्मिंग – टीकाकरण करने के पहले पेट के कीड़े मारने के लिए डीवर्मिंग करना आवश्यक है, वरना इस तरह का तनाव टीकाकरण के प्रभाव को कम कर सकता है |
५. गलत सीरोटाईप / स्टेन का इस्तेमाल – प्रतिरक्षा प्रतिक्रिया बहुत विशिष्ट होती है | अतः टीके में होने वाली जीवाणु या विषाणु की सही स्टेन होनी चाहिए वरना उससे उत्पन्न होने वाली प्रतिरक्षा जानवर में सही तौर पर सुरक्षा नहीं कर पाती |
६. अनुवांशिक बीमारियाँ – कुछ जानवरों में आनुवंशिक बिमारियों की वजह से सभी रोगों के लिए प्रतिरोधक छमता सामान्य तौर पर कम ही उत्पन्न हो पाती है |
७. वैक्सीन की गुणवत्ता – टीके में प्रतिरक्षा प्रणाली को प्रोत्साहित करने के लिए प्रयाप्त मात्रा में प्रतिजनी की मात्रा होना चाहिए वरना टीकाकरण के बाद प्रतिरक्षा प्रतिक्रिया प्रयाप्त नहीं होती है |
८. पुराने या अवधि समाप्त टीके – पुराने टीकों में आवश्यक प्रतिजनी गुण समाप्त या कम हो जाता है | इस तरह के टीके लगाने से जानवरों को बेमतलब तनाव दिया जाता है |
९. टीकाकरण का अनुचित समय – टीका निर्माता के निर्देशों के अनुसार टीकाकरण का समय (उम्र एवं मौसम के अनुसार), लगाने का तरीका एवं मात्रा तथा दोबारा लगाये जाने की अवधि, इत्यादि निश्चित होता है |इन निर्देशों का पालन सही समय पर न करने से टीकाकरण विफल या निष्क्रिय हो जाता है |
१०. पोषण की स्तिथि- कुपोषण की वजह से जिन पशुओं में पोषक तत्वों की कमी रह जाती है उनमे टीकाकरण के बाद भी प्रतिरोधक छमता सामान्य तौर पे कम ही उत्पन्न हो पाती है |
10. क्या वैक्सीन लगते समय कुत्ते पर कोई दुस्प्रभाव हो सकते है? हाँ
कुछ कुत्तो प्रतिरोधक छमता अधिक सक्रिय होने की वजह से कुछ सामान्य लचण जैसे ज्वर, उल्टी, दस्त, लासीका ग्रंथियों का सूजना, मुख का सूजना, हीव्स, यकृत विफलता और कभी -कभी मौत भी हो सकती है।
1
person found this helpful
Its not a problem usually the ear pinnae or the cartilage would be strong .its not mandatory to be straight for all dogs . so don't worry sir
1
person found this helpful
Shared 2 years ago • Featured Tip
5 Tips to maintain your Dog's Dental Health

It is fairly easy to keep your dog's teeth and gums healthy provided that you regularly take care of your pet and go for frequent health check-ups. Moreover, conducting regular checks at your home will also go a long way in identifying a problem in its nascent stage.

Here are five tips to ensure that your dog's dental health remains perfect.

1) Prevent tooth decay - If your dog frequently consumes plaque-forming food products, it can lead to subsequent build up on its teeth and ultimately lead to certain problems such as tooth loss, gingivitis and receding gums. Ensure that you clean your dog's teeth on a daily basis in order to avoid any form of tooth decay.

2) Check your dog's breath - Although dog breath is usually not pleasant; if your dog smells unusually foul, you should get a check-up done. Moreover, observe if this foul breath is coupled with other issues such as vomiting, excessive urinating or sudden loss of appetite.

3) Encourage your dog to play with chew toys - Chew toys assist in providing stronger teeth to your pet, while giving a perfect massage for its gums. In addition, continuous chomping helps remove soft tartar and thus keeps teeth clean. Nylon, rubber and rawhide chew toys are the safest for your dog.

4) Identify signs of oral disease - A number of oral diseases can be prevented or controlled if they are diagnosed at an early stage. Major symptoms of almost all oral diseases are loose teeth, swollen gums, foul breath, excessive drooling, tumours in the gums and cysts under the tongue.

5) Carefully examine your dog's teeth and gums - Healthy gums of a dog are indicated by the fact that they are pink in colour and have no signs of swelling. As for the teeth, they should not have any traces of tartar. Carry out this teeth and gum examination each week by lifting your dog's lips and observing carefully.

If you would like to consult with me privately, please click on 'Consult'.

From Lybrate: If you found this tip useful, please thank the doctor by clicking on the heart icon below. Also, spread good health by sharing this tip with your loved ones over WhatsApp, Facebook and other media.

2145
people found this helpful
Shared 3 years ago • Featured Tip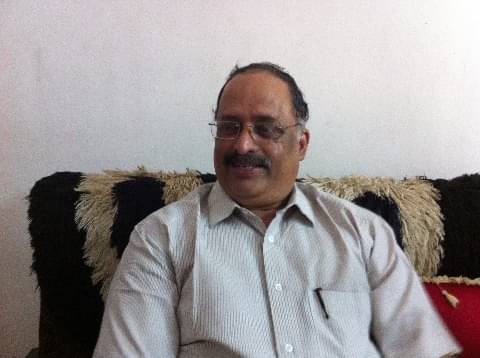 C.S.C, D.C.H, M.B.B.S
General Physician, Alappuzha
TAKING CARE OF PETS

Dog hygiene
Risk of transmission from contact with dogs is low and may be further reduced by simple precautions.
Dogs should be seen by a veterinarian on a regular basis.
Dogs should be treated promptly for diarrhea.
Dogs should be vaccinated for rabies.
Dogs should be treated to prevent heartworm disease (Dirofilaria immitis).
Effective flea control requires treatment of affected dogs, their environment, and other animals they contact.
Dogs should be fed high quality commercial food.
Dogs should not eat raw meat or eggs. Raw meat may have higher rates of Campylobacter and Salmonella in their stools
Dogs should not be allowed to eat garbage, feces, or hunt.
Dogs should not be allowed to drink non-potable water (e.G, surface water or toilet water).
Dogs should be inspected for ticks regularly.
Dog owners should wash their hands following contact with or cleaning up dog feces.
Groups at high risk for serious infection from pets include: Persons with waning immunity (e.G, older adults); children less than five years old; pregnant women and immunocompromised patients with AIDS, those without a functioning spleen or taking immunosuppressive therapy
To avoid infections, people at higher risk should take particular precautions with any animal contact.
They should do thorough and frequent hand wash
They should avoid contact with animals and their environment (e.G, pens, bedding and manure).
HIV positive patients should carry following precautions
When obtaining a new pet, they should avoid animals aged 6 months (or 1 year for cats)
They should be cautious when obtaining a pet from pet-breeding facilities, pet stores, and animal shelters, because of highly variable hygienic and sanitary conditions.
They should avoid stray animals.
They should avoid contact with any animal that has diarrhea.
They should seek veterinary care for animals with diarrheal illness, and a fecal sample from such animals should be examined for Cryptosporidium, Salmonella and Campylobacter.
They should wash their hands after handling pets, including before eating, and should avoid contact with pets' feces.
They should avoid contact with reptiles (e.G, snakes, lizards, iguanas, and turtles) as well as chicks and ducklings because of the risk for salmonellosis.
They should wear gloves during aquarium cleaning to reduce the risk for infection with Mycobacterium marinum.
They should avoid contact with exotic pets (e.G, nonhuman primates).

3
people found this helpful
Asked for female, 19 years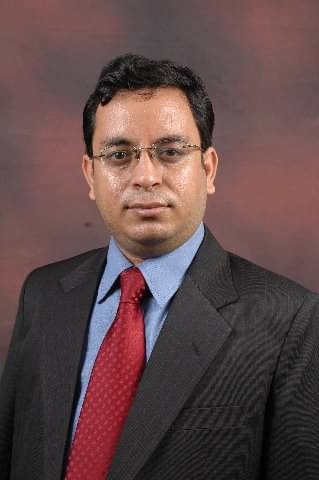 She has ALLERGIC Dermatitis. U should get it treated from vet. For now u can use spectrazole lotion on affected part.
Asked for female, 20 years
Then you have problem in diet management . First rule out that they dont have any skin problem . Then substitute with omega 3 and omega 6 fatty acid tonic available in the market either human preparation or vet preparation.
1
person found this helpful
View All Feed