Personal Statement
I'm dedicated to providing optimal health care in a relaxed environment where I treat every patients as if they were my own family.
...more
I'm dedicated to providing optimal health care in a relaxed environment where I treat every patients as if they were my own family.
More about Dr. Suzi Jacklin
Dr. Suzi Jacklin is a professional diabetologist, with over 8 years of experience in the field and currently practices at the Lifespan Diabetes Clinic - Bangalore. Dr. Suzi Jacklin has completed her MBBS from the prestigious DR. B R Ambedkar Medical College she went on to get her CCEBDM from the PHFI. Diabetes is a hard subject and Dr. Suzi Jacklin ensures that she treats her patient with proper approach and specific treatment plans. Her other specialties include Prevention & Treatment of Diabetes, Diabetes Management, Type 2 Diabetes Treatment, Diabetic Diet Counselling and Adult Diabetes Treatment. Dr. Suzy Jackline also ensures that she is able to make up individualized treatment plans for every patient of hers as diabetes may not be same for everyone. She is a highly respected individual for her works and has been consistently getting high ratings among her patients. She is also a well-known and a respected diabetologist in Bangalore. She is well versed in English, Hindi, Kannada and Tamil and her consulting fees are INR 600 at the clinic in Bangalore. If you are in the Bangalore region, her appointment can be booked online too.
Info
Education
MBBS - Dr. B R Ambedkar Medical College - 2008
CCEBDM - Dr. Mohan's Academy - 2014
Location
Book Clinic Appointment with Dr. Suzi Jacklin

Consult Online
Text Consult
Send multiple messages/attachments. Get first response within 6 hours.
7 days validity
•
₹300 online
Consult Now
Phone Consult
Schedule for your preferred date/time
15 minutes call duration
•
₹300 online
Consult Now
Video Consult
Schedule for your preferred date/time
15 minutes call duration
•
₹300 online
Consult Now
Submit Feedback
Submit a review for Dr. Suzi Jacklin
Your feedback matters!
Write a Review
Patient Review Highlights
"Caring"
6 reviews
"Very helpful"
48 reviews
"Well-reasoned"
11 reviews
"Helped me impr..."
2 reviews
"knowledgeable"
19 reviews
"Thorough"
2 reviews
"Inspiring"
1 review
"Professional"
1 review
"Sensible"
2 reviews
"Saved my life"
2 reviews
"Prompt"
2 reviews
"Practical"
2 reviews
Reviews
Kavika
Apr 13, 2017
I was having very bad thoughts regarding my diabetes. The Lifespan diabetes clinic is decorated very nicely and doesn't look like a hospital. From quite some time i was noticing symptoms, but never gave much importance to it. The diabetes treatment has helped me greatly and now I am perfectly fine. The overall atmosphere in the Lifespan diabetes clinic is very soothing. One of my cousin's referred to DR. Suzi Jacklin. She is so pleasant to talk to and always ready to answer your doubts. Suzi Jacklin has so much knowledge that for everything my family takes herreference. It's been more than a year now, and I have noticed considerable change in myself.
Ajeya
May 5, 2017
The complete process of diabetes treatment is so painless and quick, and i am so relieved that I chose to consult her. I was in too much pain because of diabetes, but even after consulting a number of doctors, I was not getting any relief. The overall atmosphere in the Lifespan diabetes clinic is very soothing. She is not just friendly, but also is very motivating. In order to diagnose my problem completely she asked me a number of questions.
Bishwanat
Aug 31, 2017
I was shocked to know that I am suffering from sugar. I am so thankful to Dr Suzi for giving me the best advice and I am now finally able to get back to my normal self. I have consulted so many doctors but nobody till now was able to understand my concern properly, until i consulted her. She ensures that she listens to her patients and then start the treatment. Her guidance and treatment helped me immensly to deal with an issue.
Jaiman
Jun 22, 2017
I consulted number of specialists but the way she treated me was the best. Overnite my body weakness aggravated. All the staff members were very helpful. Dr Suzi Jacklin has a very positive attitude towards all the patients. Many people gave very positive feedback for the Suzi Jacklin. her advice and counselling has helped me immensely.
Kamran
Aug 14, 2017
Someone from the office, referred us Dr Suzi as i was suffering from diabetes type 1. Not only she is very calm and composed, but is also a very understanding doctor. She has expert knowledge in the field. I owe her a big thanks for making me fine again. The overall atmosphere in the Lifespan diabetes clinic is very soothing.
Javid
Jul 10, 2017
I was suffering from diabetes due to which I was also facing sleepiness. I consulted Dr Suzi, she healped me greatly. I owe her a big thank for treating me so well. She asked me number of questions in order to know the main cause and then started the treatment.
Kusumesh
Apr 9, 2017
I was suffering from vitamin deficiency due to diabetese. I consulted Dr Suzi who is a well known diabetologist in Karnataka. Her treatment was very effective. I am glad that I chose to consult her.
Jaggi
Dec 16, 2016
I found the answers provided by the Dr. Suzi Jacklin to be well-reasoned and helped me improve my health. This doctor has given the reasons for his principled answer as such it is educative as well.
Jagjeevan
Apr 27, 2017
dr Suzi Jacklin is a very nice and talented doctor at Lifespan diabetes clinic in Banglore. I took a treatment from her for the problem of acne scars on my body. She cured it in no time.
Ram
Jan 7, 2017
I found the answers provided by the Dr. Suzi Jacklin to be well-reasoned and knowledgeable. Thanku mam giving me valuable information
Amar Sachdev
Dec 17, 2016
I found the answers provided by the Dr. Suzi Jacklin to be very helpful. It is very helpful /thanks & Regard
Mani G
Dec 31, 2016
I found the answers provided by the Dr. Suzi Jacklin to be very helpful. Thanks sir
Shakira Khan
Jan 27, 2017
I found the answers provided by the Dr. Suzi Jacklin to be very helpful. Thanks mam
Gurudas Bose
Mar 7, 2017
Dr. Suzi Jacklin provides answers that are well-reasoned. It was quirte informative
Shakira Khan
Dec 28, 2016
I found the answers provided by the Dr. Suzi Jacklin to be very helpful. Thanks
Shakira Khan
Dec 25, 2016
Dr. Suzi Jacklin provides answers that are very helpful. Thanks
Feed
Diabetes is a systemic disease that affects almost every part of your body. Of these, the digestive system is the most badly affected. While gastrointestinal disorders are commonly experienced by everyone, diabetics have a much higher risk of suffering from indigestion, food poisoning, gallstones and ulcers. Some of the most common gastrointestinal problems experienced by diabetics are:
Gastroparesis: High blood sugar levels can damage the vagus nerve that controls the emptying of the stomach. As a result fo this damage, the muscles of the stomach and intestines do not work optimally leading to a condition known as Gastroparesis. This is a condition where the stomach is not able to empty itself properly and the digestion process is slowed down. Gastroparesis can cause bloating, nausea, pain in the abdomen, heart burn and a loss of appetite. It can also cause undigested food in the stomach to harden and form lumps that block food from moving into the intestines. This disease cannot be cured but can be managed with medication and a special diet.
Ulcers: Stomach ulcers can be described as open sores that develop on the inner lining of the stomach, oesophagus and beginning of the small intestine. These ulcers form as a result of bacterial infections. Diabetes weakens a person's immune system thus reducing their ability to fight these infections and increasing the risk of developing ulcers. Diabetes also increases the risk of bleeding from these ulcers and secondary infections that may arise from it.
Yeast infections: Diabetics are extremely vulnerable to yeast infections. This is aggravated by fluctuation in blood sugar levels and can extend from the mouth to the oesophagus. Common symptoms of this type of yeast infection are pain in the throat and difficulty swallowing. It may also cause heartburn and intestinal bleeding if left untreated.
Celiac sprue: This condition creates gluten allergies and causes the inflammation and thinning of the small intestine's mucosa. In some cases, this condition may interfere with the absorption of food and lead to diarrhoea and weight loss.
Diabetic diarrhoea: Patients who have been suffering from diabetes for a few years may experience an increased urge to pass stools frequently. This is usually related to gastric problems in the colon which cause fluids to move at a faster than normal speed through the small bowel and colon. It may also be caused due to the secretion of fluids in the colon and improper absorption of food.
In case you have a concern or query you can always consult an expert & get answers to your questions!
4327
people found this helpful
Diabetes is a known and common medical condition in which glucose or sugar levels gradually build up in a person's bloodstream. In such conditions, enough insulin is not present for moving sugar inside your cells. When such a situation arises, sugar is utilized for obtaining energy. Due to this, your body will tend to rely on alternative sources of energy in the muscles, tissues, and organs. This process continues resulting in a chronic disorder.

Symptoms of chronic or Type 2 diabetes
Warning signs of type 2 diabetes usually develop very slowly. You might have it for years without even knowing about it. Due to excessive sugar building within your bloodstream, fluid tends to come out from tissues. In turn, your thirst might increase and lead to frequent and excess urination because of additional water consumption. If you have chronic diabetes and is unaware of it, then gradually fluid might be pulled out from eyes' lenses and lead to blurred vision along with an inability to focus properly.

Some patients with type 2 diabetes also get affected by frequent kidney, skin, bladder infections. Due to high blood sugar level, such infections might take a long time to heal completely. If you possess dark patches and velvety skin especially in the folds of neck and armpits or any other body parts, then it will be a wise decision to consult your physician immediately as it is another warning sign of chronic diabetes.

Besides increasing thirst, another basic and contradictory symptom of type 2 diabetes is increased hunger along with weight loss. Despite consuming more food than usual to cope up with the increased hunger, an individual having high blood sugar may lose weight. You might also feel irritated or tired if the cells of your body are deprived of sugar. Various other symptoms including foot pain, yeast infections, itchy skin, numb feeling, etc. are also present and the signs become severe and more dangerous with the progress of the disease.

What is the perfect time to visit a doctor?
If you notice any of the above mentioned symptoms of chronic diabetes, then that is the best or perfect time to see a physician. It is not mandatory that you will definitely have this health disorder if you observe any symptom within yourself. If you have excessive work pressure for a couple of days, then for sure you will feel exhausted. But, that does not mean your
fatigue
is the warning sign of diabetes. For being, sure enough, it is best to consult a trained medical practitioner.
Without proper treatment, diabetes can also become threatening to life. This chronic health disorder might result in complications related to heart, and during
pregnancy
, it can prove deadly.Maintaining a healthy eating habit, controlling weight, performing a daily physical exercise and consuming recommended medications will help in controlling high blood sugar level.
In case you have a concern or query you can always consult an expert & get answers to your questions!
4189
people found this helpful
Diabetes is a condition where the blood sugar level rises in your body either due to less insulin level in the body or reduced sensitivity of the body to insulin. The foods you eat have a major role in controlling your blood sugar levels. You need to pick your foods wisely to prevent your blood sugar levels from spiking.
The various foods that you should be eating if you have diabetes are:
1. Dark chocolate: Chocolate contains good amounts of flavonoids that help in improving insulin sensitivity and limits food cravings. It also reduces your chances of heart attack.
2. Blueberries: Blueberries are rich in fiber that helps you in managing your blood sugar levels. They also contain anthocyanins that assist in regulating your blood sugar levels.
3. Fish: Fish is rich in Omega 3 fatty acids that reduce inflammation in the body, thus reducing your chances of heart problems. Fish is also a good source of protein that helps you in feeling fuller.
4. Olive oil: Olive oil is rich in antioxidants that help in reducing your chances of heart diseases and diabetes.
5. Oranges: Make sure you eat plenty of oranges as they are rich in vitamin C and they reduce the risk of diabetes. You may also opt for broccoli or strawberries.

The various foods you should avoid are:
1.
White rice:
White rice is a refined grain which, when consumed, tends to spike your blood sugar levels. You can instead opt for
brown rice
.
2.
Bananas:
Banana
may contain vitamins and minerals, but are also rich in
carbohydrates
. Instead, opt for fruits like berries that are not only rich in fiber and antioxidants, but also have a low glycemic index.
3.
Sugary foods:
The term sugary foods is used to describe foods such as pastries, cakes and cookies. These foods are carbohydrate rich and do not contribute much in making the body healthy. Instead, replace them with natural foods such as chickpeas and
peanuts
.
4.
Dried fruit:
Various dried fruits contain high concentration of sugar, which happens due to the
dehydration
process by which they are formed. So replace them with fresh fruits such as guava and peaches to control your blood sugar levels.
Amongst all other dry-fruits, Almonds and Walnuts can be had in moderation as they contain essential fatty acids and do not effect blood sugars.
In case you have a concern or query you can always consult an expert & get answers to your questions!
4400
people found this helpful
Type 2 diabetes is commonly seen in adults, but nowadays its prevalence is rapidly increasing in young adults and even teenagers. It is a chronic disorder that adversely affects the way your body processes and metabolizes the glucose (blood sugar).
In Type 2 Diabetes, your body either resist the effects of insulin, a hormone that controls the sugar flow into the cells or does not produce adequate insulin to maintain a normal glucose level. Incorporating a healthy living, with the focus being on eating healthy and exercising regularly (for about 30-45 minutes) can help keep Diabetes Type 2 in check.
Take small and frequent meals i.e. 4-6 times a day spread across regular time intervals. Also, carry a quick fix of carbs that can come to aid when the sugar levels drop.
Foods rich in fiber and complex carbohydrates, such as bread, vegetables, fruits and whole grain cereals should be at the top of the priority food list. Stay away from fatty or fried food.
Keep a check on your glucose level regularly at home with the help of a blood glucose meter.
A three monthly HBA1C test (three-month average blood sugar) can help to know overall blood sugar control.
Limit consumption of alcohol and completely cut down on tobacco.
Get up from your couch and hit the nearest jog course or do the exercise of your choice. There is no substitute to physical activities if you are on your way to control Diabetes; be if any type.
Assess cholesterol and blood pressure count periodically.
Because of nerve damage and poor blood circulation, your foot may have to bear the brunt of this disorder as well. Take good care of your feet. Check your feet for swelling, red spots and blisters; wear special shoes with a soft pair of socks that can keep your feet dry. Get your feet examine by special instruments for blood circulation and sensation in feet.
Diabetes damages oral health as well. Visit a dentist for a gum and tooth checkup at least a couple of times in a year.
Get your kidneys and retina tested as diabetes may weaken the blood vessels of these areas.
In case you have a concern or query you can always consult an expert & get answers to your questions!
4064
people found this helpful
Each tiny action we commit involves the risk of a condition, disease or disorder. For instance, sneezing a bit too hard can rupture an eye vessel, or having your face right up against the wind in a moving bus can expose you to germs. Diabetes is as prevalent as common cold in every household and there is no end to the list of causes that can make you suffer from it. While regular check-ups, medications, insulin shots can help you cope, there are certain measures that if followed, can enable you to avoid the risk of secondary yet fatal diseases. Diabetic nephropathy is one such condition.
When Kidney is affected to the extent that it cannot perform its functions(like excretion of wastes in urine, filtering blood from waste, maintaining electrolyte balance,etc.) properly, it is called as Nephropathy. The reason behind kidney damage could be many, but if diabetes is the prime cause, it is known as diabetic nephropathy in medical terms.
A few features of this disorder are as follows:
The kidneys comprise of several small blood vessels, which perform the function of sifting waste from your blood. Diabetes at an advanced stage can impede smooth functioning of these vessels. As a result, the kidneys malfunction or a person faces kidney failure.
Nephropathy brings along some other health issues as well. A person's blood pressure may increase as a result, thus making him or her prone to heart attacks and strokes. Sharp rise in cholesterol and triglyceride levels has also been noticed.
A doctor will check for the presence of a protein called albumin in the patient's urine to know if you suffer from nephropathy or not. Other tests to determine the functioning of kidneys are - S.Creatinine, eGFR, Albumin/Creatinine Ratio (ACR), 24 Hour Urine Protein, Renal Function Tests, etc. A diabetic person should therefore go in for yearly tests.
In a given situation such as this, dialysis or kidney transplant comes to your aid. Both are done when kidney functions are irreversibly damaged. Dialysis can be of two kinds; Hemodialysis or Peritoneal dialysis. Dialysis (also called as Renal Replacement Therapy) remedies kidney damage and kidney failure by using a machine to extract salts, wastes and other fluids in excess from the blood to let your blood have a healthy composition. Dialysis should only be done under the supervision of an experienced nephrologist for best results. If you wish to discuss about any specific problem, you can ask a free question.
4047
people found this helpful
A healthy diabetic diet can incorporate any sustenance with some restraint, the length of it permits you to keep your blood sugar levels inside target. Notwithstanding, 'control'might be hard to apply to a few foods in light of their high starch content. A few foods likewise appear to trigger longings or advance indulging. In the event that you have diabetes, it might be best to abstain from eating these foods, to avert issues with your blood sugar that could bargain your health.
1. Candy: One needs to avoid a number of confectionary items as they are high in sugar content, such as candy, cookies and syrups etc. Yet these below quality starches likewise cause an emotional spike up in the blood sugar levels and can add to weight increase, both of which can exacerbate diabetes confusions. Figure out how to fulfill your sweet tooth by nibbling on top notch starches, for example, crisp organic product.
2. Pretzels: Pretzels have a healthy picture, yet a look at the fixings list uncovers that their wholesome notoriety is horribly undeserved. Almost every brand is produced using the same fundamental fixings:
White flour (wheat flour that has been stripped of its supplements and fiber), yeast, salt, vegetable oil, corn syrup. It's conspicuous from its not very impressive fixing list that this prevalent nibble is basically without sustenance.
3. Nibble pastries and cakes: It's regular learning that snacks that are packaged and heated products are stacked with sodium, sugar, white flour as well as additives. Their perilous combo of refined flour and sugar spikes blood sugar as well as advances irritation, which meddles with insulin's capacity to work legitimately.
4. Bacon: Notwithstanding entire fat dairy foods, greasy or marbled cuts of meat additionally convey a powerful measure of soaked fat, which starts aggravation in the body and prompts different symptoms.
5. Milk: For those with diabetes, a diet high in immersed fat can decline insulin resistance. Keep entire milk out of the ice chest and get 1% (low-fat) or skim (nonfat) milk. Additionally, attempt your best to maintain a strategic distance from other entire milk dairy items like cream, full-fat yogurt, normal cheddar and cream cheddar; rather, pick their decreased fat partners at whatever point conceivable.
6. White Bread: Refined starches in white rice, white bread, and any structured with white flour and white pasta, act a great deal like sugar one time in the human body begins to process them. Thusly, much the same as sugar, refined starches meddle with glucose control and ought to be stayed away from by those with diabetes.
7. French Fries: Trying too hard on oily, signed foods can prompt weight pick up and wreak devastation on the blood sugar you have. Potato chips, French fries, and doughnuts happen to be especially terrible decisions for diabetics since they're made with carb-substantial, dull fixings, which can bring about levels of blood glucose level for shooting up.
8. Natural product juice: While entire fruits are a healthy, fiber-rich starch choice for diabetics, the same can't be said for organic product juice.
In case you have a concern or query you can always consult an expert & get answers to your questions!
4604
people found this helpful
Diabetes cannot be cured but it's complications can be prevented by following healthy lifestyle. Avoid sugar, white rice and maida. Eat fruits in between meals and not after 7pm . Prefer small meals but in a frequent pattern. Brisk walking for atleast 30min a day for 5 days a week. medicine can be prescribed after consultation.
Since blood is part of the cardiovascular system, and diabetes is a condition in which the level of glucose in the blood is higher than normal, then is certainly some relationship between the two.
Diabetes and cardiovascular system diseases has been recognized to be closely related to each other due to the so-called insulin resistance syndrome or metabolic syndrome. Some examples of the commonly diagnosed cardiovascular disease are coronary heart disease, stroke, high blood pressure and other heart conditions.
Diabetes is considered a major risk factor in cardiovascular diseases. Other factors that contribute to the possibility of acquiring cardiovascular diseases in diabetic patients include hypertension, smoking, and dyslipidemia.
How Diabetes Causes Cardiovascular Problems?
Hypertension: Hypertension in diabetes is considered a major contributor to the increase in mortality from cardiovascular diseases. Diabetic patients, especially those with Type 2, need to always have their blood pressure checked every visit to the doctor. Self-monitoring at home is also a must to maintain and control the rise of blood pressure. The American Diabetes Association recommends a target blood pressure of not more than 130/85 mm Hg to maintain a good level of blood pressure.
Arteriosclerosis and Atherosclerosis: Arteriosclerosis is the stiffening or hardening of the artery walls while Atherosclerosis is the narrowing of the artery because of plaque build-up. Atherosclerosis is a form of hardening of the blood vessels/arteries, caused by fatty deposits and local tissue reaction in the walls of the arteries. Diabetes is a documented high risk factor for the development of both Atherosclerosis & Arteriosclerosis . Heart disease and stroke, arising mainly from the effects of atherosclerosis, account for 65 percent of deaths among diabetics.
Hyperglycemia: Hyperglycemia means high (hyper) glucose (gly) in the blood (emia). Your body needs glucose to properly function. Your cells rely on glucose for energy. Hyperglycemia is a defining characteristic of diabetes, when the blood glucose level is too high because the body isn't properly using or doesn't make the hormone insulin. There is a growing recognition that diabetes belongs to a special category of risk factors because it markedly increases risk of CVD. This increase is partly the result of the pernicious effects of persistent hyperglycemia on the vasculature and partly due to the coexistence of other metabolic risk factors.
Smoking: Smoking has been determined dangerous to our health. Studies show that smoking indeed increase risk of premature death and cardiovascular disease in diabetic patients.
Atrial Fibrillation: Atrial Fibrillation means an irregular and rapid heart rate which can increase the risk of stroke, heart failure and other cardiac issues. Individuals with diabetes are at an increased risk of developing atrial fibrillation. This risk is higher among patients with a longer duration of treated diabetes and poorer glycemic control.
Individuals with insulin resistance or diabetes in combination with one or more of these risk factors are at even greater risk of heart disease or stroke. However, by managing their risk factors, patients with diabetes may avoid or delay the development of heart and blood vessel disease. Your health care provider will do periodic testing to assess whether you have developed any of these risk factors associated with cardiovascular disease. If you wish to discuss about any specific problem, you can ask a free question.
3948
people found this helpful
Hi Biryani leaves or bay leaf is known to improve insulin function as per some studies. You can get it in the form of Herbal capsules through AMAZON. But while regularly consuming this supplement you have to check your blood sugars frequently to make sure there is no repeated low blood sugar levels. In such situations you may need dose adjustment of your diabetic medications.
View All Feed
Near By Doctors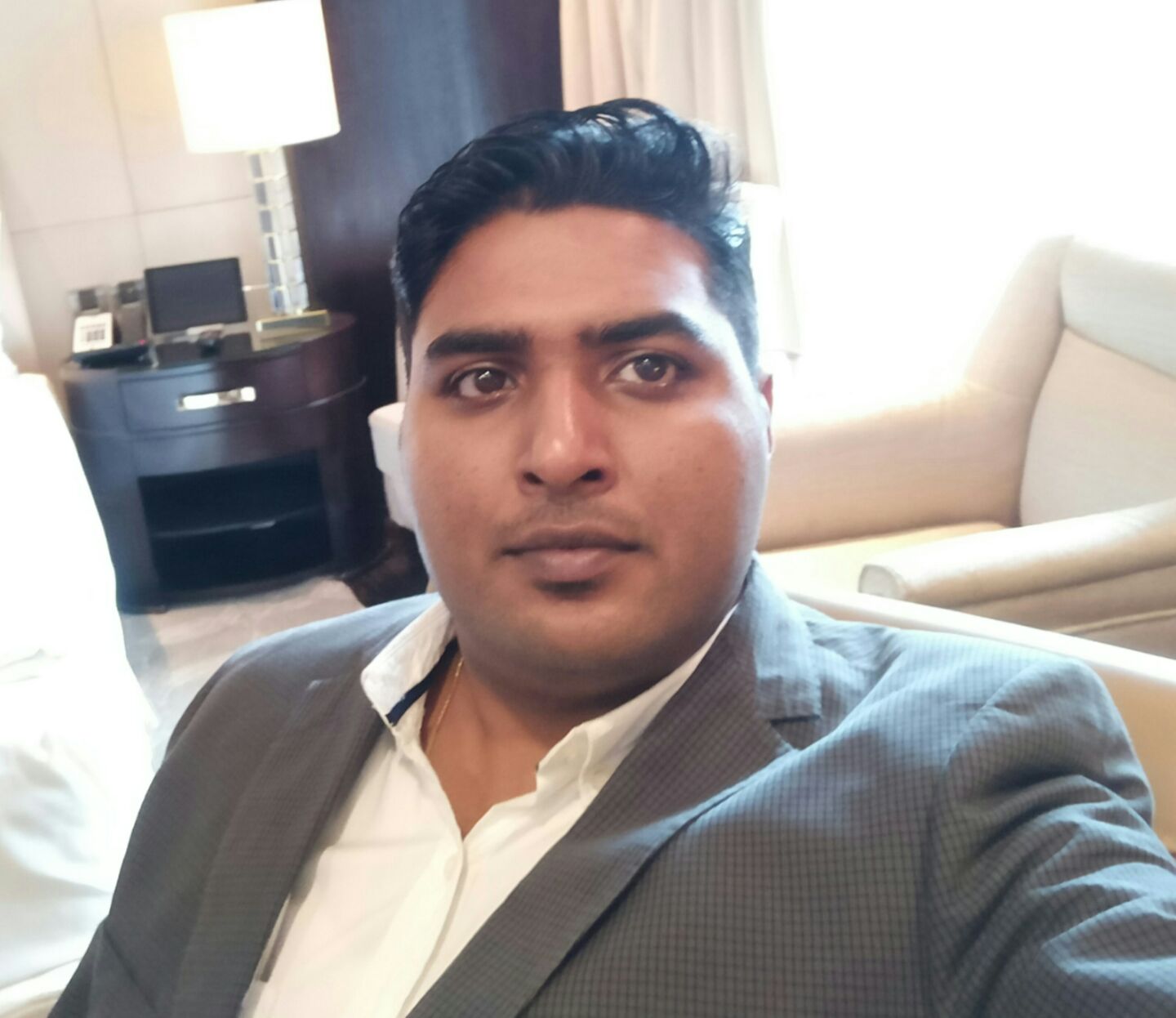 MBBS, Fellowship In Diabetology, Post Graduate Diploma In Diabetology PGDD, Advanced Certificate Course In Diabetes
Diabetologist
Book Appointment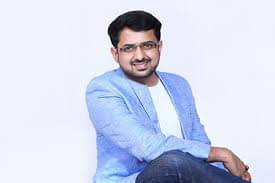 Doctor of Medicine (M.D.), MBBS Bachelor of Medicine and Bachelor of Surgery
Diabetologist
Apollo Specialty Hospital,
Book Appointment