Personal Statement
Welcome to world of wellness and celebration at niramayah wellness and beyond.....a place for healing. We at niramayah take utmost care and believe in holistic approach to life
...more
Welcome to world of wellness and celebration at niramayah wellness and beyond.....a place for healing. We at niramayah take utmost care and believe in holistic approach to life
More about Dr. Sheeja M
Dr. Sheeja M is a renowned homeopath from Bangalore. She has an experience of 18 years in this field of homeopathy. She completed her Bachelor's Degree in Homeopathy Medicine & Surgery (BHMS) from Government Homeopathic Medical College in Kerala in the year 1999. Presently Dr. Sheeja M is associated with Niramaya Clinic in Bangalore. Dr. Sheeja M says, Welcome to the world of wellness and celebration at Niramaya wellness and beyond, a place for healing. We at Niramaya take utmost care and believe in holistic approach to life. She is an active member of Anthroposophic Medical Society. She was associated as a senior homeopathic consultant at Soukya Indian Holistic Health Centre Pvt. Ltd from 2003-2014. Her services that enhance one's looks include Treatments for Anti-Aging, Chin reduction and Acne and Weight Management Therapies. She offers an Asthma Management program as well. Her other services include Dengue Treatment, Gastrointestinal Disorders, Head and Neck Pain Management, and Hair Restoration Techniques. All her services are the homeopathic way, hence have no side effects and lead to a complete cure. To move onto the path of healthy living the homeopathic way, schedule an appointment with her online.
Info
Education
BHMS - Government Homeopathic Medical College, Kozhikode, Kerala - 1999
Professional Memberships
Anthroposophic Medical Society
Location
Book Clinic Appointment with Dr. Sheeja M
102, 2nd Floor, 1st Main, 2nd Cross, New Byappanahalli Extn, 1st Main Rd, H Colony

,

Bangalore
Get Directions

Consult Online
Text Consult
Send multiple messages/attachments. Get first response within 6 hours.
7 days validity
•
₹300 online
Consult Now
Phone Consult
Schedule for your preferred date/time
10 minutes call duration
•
₹350 online
Consult Now
Services
Submit Feedback
Submit a review for Dr. Sheeja M
Your feedback matters!
Write a Review
Patient Review Highlights
"Prompt"
2 reviews
"knowledgeable"
2 reviews
"Very helpful"
1 review
"Inspiring"
1 review
"Thorough"
1 review
Reviews
Niharika
Jun 6, 2017
Dr. Sheeja M provides answers that are prompt. Mam dint respond properly just said to consult an endocrinologist
Lakshmikanth
Jul 23, 2017
Good speaking, very understanding
Feed
The skin can get dull and result in acne and other breakouts if exposed to the sun or other environmental factors. Homeopathic treatments have one major advantage over other forms of treatment that is they do not have any side effects.

Some homeopathic treatments for getting clear skin are-

1. Sulphur - Symptoms of dry and scaly skin can be treated by sulphur. It can also be used to treat skin eruptions such as pimples and pimple marks.

2. Bovista - Bovista is a homeopathic remedy used for disorders resulting from excessive use of cosmetics. Pimples and dark skin are problems caused by excessive cosmetic products use and treating these symptoms with bovista can help in achieving a clear and healthy skin.

3. Psorinum -
People affected by overactive sebaceous glands, which results in excessive oil production benefit from using Psorinum. It will remove symptoms of greasy skin and pimples caused as a result of
oily skin
.
4. Silicea -
Silicea is a homeopathic medicine used when acne leaves deep marks on the skin. This treatment gets rid of the scars to give a clear skin.
5. Sepia -
Discoloration of the face caused due to liver disorders or
hormonal imbalance
is treated by Sepia. Sepia eliminates these discolorations and gives you clear and healthy skin.
24
people found this helpful
Homeopathic treatments heal a disorder by inducing diluted symptoms of the same disorder to treat it. There are treatments in homeopathy which are used in treating cancer. These treatments adopt multiple approaches to treating cancer such as inducing similar symptoms to treat the disorder or strengthening the elimination systems (kidney, liver and lymphatic system).

Some remedies used for treating cancer by following the principles of classical Homeopathy are-

1. Lapis Albus - This treatment is usually used in treating cases of breast cancer and malignant growths in the uterus.

2. Conium - Conium is used in treating cancers related to the genital area such as testicles and uterus.

3. Hecla lava - Hecla lava is used in the treatment of bone cancer.

4. Arsenicum -
Arsenicum is used to treat almost all cancer-related disorders. It helps in easing symptoms of psychological
fear
that cancer patients have. It also detoxifies the body and eases the
stress
from the kidneys and nervous system.
5. Phytolacca -
Phytolacca is used when malignant
tumors
occur in fat based tissues. They are also used in treating fibroids tumors in the uterus and hard tumors in the breast.
6. Condurango -
Cancers related to the stomach respond well to this treatment. It is also helpful in treating symptoms of cancer that form in the
epithelial
cells of the body.
A migraine is a headache that causes a distinct pulsating pain, usually in one side of the head. It is different from normal headaches in the sense that the pain is much more intense and it may be accompanied by nausea or vomiting as well. Some patients have also complained about light sensitivity while others have also complained about pain in all areas of the head.

Some of the factors that separate a migraine from a normal headache are as follows:

While a headache may last at best a day, migraines may last longer, sometimes even up to 3 days.

- Feelings of nausea or actual vomiting
- Sensitivity to light
- Extreme sensitivity to changes in sound

Causes Behind Migraines

Some of the common and known causes, which may trigger migraines in people are:

- Hormonal changes in the body that may have adverse effects
- Dehydration is also known to trigger migraines
- Patients with hypoglycemia may also face migraines if the blood sugar level drops within their body

- Lack of sleep
-
Stress
- Lifestyle issues such as
smoking
and excessive alcohol consumption.
Remedies for Migraine in Homeopathy
Migraine is treated in homeopathy by attacking the root causes that may trigger them. Rather than temporarily alleviating pain, homeopathic treatments aim at curing the problem completely.
Some of the medicines that are known to be effective are:
Natrum Mur: This provides great relief from migraines, which may have been caused by stress. Also, if a proper dosage is taken, it can help cure it as well.
Belladonna: This had been known to be a great provider of relief for people who regularly face throbbing headaches.
Glonoine: For people who frequently have migraines due to congestion of the sinuses, this medicine has been known to be very effective.
Spigelia: To treat migraines in the left side of the head.
Sanguinaria: Is highly effective for situations where the migraine is on the right side of the head.
1
person found this helpful
Bronchitis is a respiratory disease where people cough up thick mucus. Bronchitis can either be acute or chronic, with the most common cause of bronchitis being either viral or bacterial infection. Acute bronchitis improves within a few days with proper medications. On the other hand, chronic bronchitis is a serious condition causing constant irritation in the linings of bronchial tubes. The most commonly visible signs of bronchitis are a cough, fatigue, shortness of breath, chest discomfort and slight fever and chills. Exposure to excessive pollutants and smoking can cause chronic bronchitis.

How homeopathy can help you in treating bronchitis

Bronchitis can be treated with the help of homeopathy, which can be instrumental in providing relief, thereby improving your quality of life. In fact, homeopathy can be your best option for treating both the forms of bronchitis, as it offers significant relief from the symptoms as well as helps in improving your health in totality.

In the case of acute bronchitis, homeopathy can shorten the duration of the illness to a great extent. When a patient is on the homeopathic treatment he/she experiences a marked reduction in toxicity as well. For the management of an acute attack of bronchitis, the prescribed homeopathic medicines may have to be taken at shorter intervals, after every few hours.

Chronic bronchitis, though contagious, can be treated by homeopathy as well. The symptoms of chronic bronchitis can be significantly improved by homeopathic remedies. It can even aid the patient in quitting smoking.
The most important aspect of homeopathy treatment in the management of bronchitis is that the medicine works very fast and does not leave you weak and drained at the end of the infection. Homeopathic treatment can also help to prevent complications such as
pneumonia
,
respiratory failure
, right sided
heart failure
(the one that affects the right side of your heart),
emphysema
, etc.
Homeopathic medicines come without any side effects and are non-addictive. Also, there is no problem in administering the medicines to any patient irrespective of age; therefore, it's a safer choice to opt for homeopathy for the treatment of bronchitis.
In case you have a concern or query you can always consult an expert & get answers to your questions!
5833
people found this helpful
Joint and muscle pain arises when excess pressure is exerted on a particular joint or due to the wear and tear of a particular muscle. This is one area where many people face chronic pain, with symptoms such as deformity of the joints, swelling, immobility of the joints and severe joint pain. There are a lot of topical as well as oral medicines for chronic pain within conventional medicine, but it may not always be effective for all types of patients.

Homeopathy has been known to provide effective cures for many types of muscle and joint related ailments.

Let's first look at the common causes for muscle and joint pain related problems:
- Sports related injuries
- Vehicular accidents such as a car or bike accidents
- Bad postures or habits
- Other underlying physical or medical conditions

So what are the ways in which homeopathy can cure certain conditions and alleviate pain in patients?

- Arthritis: One of the most common problems that many people report is that of arthritis and rheumatoid arthritis, which causes a lot of pain in many people. In many cases, the use of Natrum Muriaticum and Bryonia has been known to allay the pain.

- Moving and shifting joint or muscle pains:
Many patients have this problem where they face joint or muscle pain but instead of it being constant in one area, it moves around the body. Pulsatilla is known to effectively reduce the symptoms in these cases.
- Tennis elbow or tendon related problems:
This is a common ailment, which in many cases is caused by strenuous activities, such as sports. Rhus tox has been known to be effective in such cases.
- Muscular conditions:
There are many muscle-related conditions such as
fibromyalgia
and fibrositis among others have also been reduced after the usage of Rhus tox.
Homeopathic medicines like Medorrhinum, Ruta, Formica Rufa, Arnica, Symphytum and a few others are useful for treating such conditions, depending upon the exact symptoms and causes. In case you have a concern or query you can always
consult an expert
& get answers to your questions!
6292
people found this helpful
What do kidney stones generally mean? - An overview

Formation of solid masses in the kidney due to excessive accumulation of uric acid, calcium, vitamins and minerals lead to chronic pain and excretory problems. Kidney Stones, also known as Renal Calculi is a condition usually brought about by inadequate hydration and consumption of food high in calcium, but in most cases it a hereditary condition. The most commonly opted for treatment is surgery to remove the stone/s.

Do you suffer from kidney stone formations on periodical basis?

Do you often go through chronic abdominal pain due to the formation of crystalline calciferous masses in your kidney? If you do, surgical procedures are neither the answer, nor a plausible option for you. Besides being risky, surgery clearly isn't effective in bringing about an end to the condition on a permanent basis. Homeopathic remedies, on the other hand, are not only safe, they offer as little of side effects as possible. Homeopathic treatments of kidney stones are also proved to have been effective in most cases.

What are the most common homeopathic alternatives to suppress kidney stone formation?
Berberis Vulgaris is the most reputed homeopathic drug when it comes to diluting the stone in the kidney and also in reducing the chronic pain that is often associated with stones. It is also said to improve chances of mitigating periodic bouts of kidney stone formations. Berberis Vulgaris is effective for various kinds of kidney and renal stones. In addition to this drug,
Sarsaparilla
, Hydrangea, and
Benzoic
Acid also prove effective in the long run. Sustained practice of such Homeopathic remedies along with increased intake of fluids and adequate exercise go a long way to ensure cessation of kidney stone formation. If you wish to discuss about any specific problem, you can consult a
Homeopath
.
6117
people found this helpful
If you cannot get an erection or if your erection isn't firm enough for sex, then you are suffering from Erectile Dysfunction (ED). If the troubles are persistent, then it is a serious cause of concern. You can take a look at the symptoms of ED listed here:
1. Symptoms
a. You find it troublesome getting an erection or keeping one firm enough for sex.
b. Your sexual desire is reduced and along with it, you experience other sexual problems which might include ejaculatory dysfunction.
2. Causes
a. There can be physical causes, like:
b. If you are a heavy drinker, then you have cause for concern.
c. There can also be psychological causes, like:
If you are suffering from depression or anxiety, then that is a probable cause for the disorder.
Relationship problems might also lead to problems which extend to ED.
3. Treatment
a. An efficient way of treating ED is homeopathy. This includes mainly two ways in which homeopathy can be used to address the disorder:
By using Agnus Castus: Agnus Castus is a top remedy for erectile dysfunction and is essential especially when the patient lacks sexual desire, or physical power required for sex.
By using Lycopodim: It is especially beneficial for people with an enlarged prostate and for old and young irrespectively.
By using Caladium: Caladium is the required deep-acting agent required when the condition is acute. In these cases, when erection is either not possible or not firm enough for sex, it is imperative that caladium is used as it tackles the problem at a much deeper level.
In case you have a concern or query you can always consult an expert & get answers to your questions!
5873
people found this helpful
Stammering or stuttering is a type of speech impairment where sounds or syllables are repeated involuntarily or there are unintended gaps in between words when the person is unable to make the desired sound.
People develop stutters due to genetic flaws, motor functioning defects, coordination problems or due to psychological stressors. The condition can result in anxiety, depression and withdrawal from verbal communication.
How does homeopathy help?
A stutter can be practiced away or corrected by speech therapy but there is no specific medicine that can be used to cure stammering. Homeopathic medicines can provide relief from the symptoms by fixing flawed nervous functions, improve motor coordination and modify the vocal apparatus. Different homeopathic treatments can be used depending on the nature of the condition.
The following is a list of homeopathic remedies and lifestyle changes that can be used to address the problem:
Foods rich in vitamin B6 like nuts, fish, bananas and chicken should be consumed regularly by children who have a stutter to help with motor functions.
Adults should avoid caffeine, tobacco and other recreational drugs as they cause hyper-stimulation of the nervous system.
Stramonium (jimsonweed) can be used when the stammering is violent and the person distorts the facial muscles heavily in order to be able to speak.
Lychopodium (clubmoss) can be useful for stammering as well as depression, memory weakness and sleep problems. This is especially helpful if the patient struggles with the last few words of a sentence.
Spigelia is beneficial for a mild stutter at the beginning of a sentence, often followed by undisturbed speech.
Causticum is prescribed when emotional excitability causes stammering, twitching of the facial muscles or problems in the vocal chords.
Staphysagria can aid in reducing social anxiety which often causes stammering i.e. the stammer only happens while interacting with strangers or authority figures.
Nux vomica (strychnine) is the medicine to use when stammering is a result of extreme stress or over work.
Fright or shock often causes speechlessness or stammering. Aconite can provide immediate relief in such cases.
Lachesis is an effective homeopathic medicine when the patient stutters over specific letters or syllables.
Gelsemium is used to treat stuttering after severe viral infections when the patient complains of a heavy tongue and lack of general coordination. If you wish to discuss about any specific problem, you can consult a Homeopath.
5627
people found this helpful
It is normal to feel nervous before an interview or be anxious about something, but letting that fear take over you is not normal. If your worries and stress interfere with your day-to-day life, you may be suffering from an anxiety disorder. Fear not, this is treatable with homeopathy. Here are a few homeopathic remedies to help calm an anxious person.
Kali Phosphoricum: Kali Phosphoricum is a potassium phosphate that helps calm people when overwhelmed by anxiety attacks. This is suitable for people who are easily stressed, over sensitive, insecure, irritable and despondent. It also helps deal with the after effects of grief and fright. Physical ailments such as fatigue, dullness and lack of energy that are a result of anxiety can also be treated with this bio-chemic salt.
Aconite Napellus: Aconite Napellus is made from a purple flowering plant by the same name. it has a number of uses, primary among which is to control anxiety. This is one of the best homeopathic remedies for sudden, intense anxiety attacks and for post traumatic anxiety. It also helps deal with after effects of anxiety such as memory weakness, restlessness, oversensitivity and spells of rage.
Argentum Nitricum: Argentum Nitricum is also known as nitrate of silver. This is helpful in cases where anxiety makes a person insecure and unsure of what to do. When you're anxious, you are likely to crave for something sweet and feel very hot. Both these are cyclic symptoms of anxiety, and can worsen the situation if not dealt with. However, Argentum Nitricum helps calm the digestive effects of sugar and cool the body to keep anxiety levels in check.
Arsenicum Album: Arsenicum Album is a constitutional remedy that can treat both chronic and acute problems. This works well on people who are worried about safety and security. If issues like health, money and break-ins are the cause of your anxiety, this homeopathic remedy is ideal for you. It also helps deal with restlessness.
Calcarea Carbonica: This homeopathic ingredient is made from the middle layer of sea shells. When it comes to anxiety, Calcarea Carbonica is well suited for people who are scared of change and over controlling. This anxiety is accompanied by excessive sweating due to any exertion and stubbornness. Such people are also often afraid of animals and of the dark and get easily confused. One of the biggest advantages of homeopathy over allopathic treatment is the absence of side effects when taken in low doses. However, even homeopathic medication can have side effects when taken in high doses. Therefore, it is a good idea to consult a doctor before self medicating with homeopathy.
5797
people found this helpful
Our bones are composed of calcium deposits, and with age, the amount of deposits gradually reduce, leading to porous bones called in medical terms as osteoporosis - osteo for bone and porosis for porous. As the bones grow porous, they are more brittle and prone for fracture. In severe conditions, a person's limb length can also be altered, leading to stooped and shortened stature.
Osteoporosis is more common in females, especially after menopause, as there is a strong hormonal connection to osteoporosis. An advice for females post 40 is to include calcium and vitamin d supplements, thereby delaying the onset and reducing the severity of this condition.
Once it does set in, there are various medications available; however, as with most allopathic medications, there are side-effects. Well-known as it is, homeopathy treats the individual and not just the disease. Listed below are some common treatments, which improve calcium and phosphorus metabolism, reduce bone loss, and improve bone mass.
Calcarea carbonica - This works well in patients who have issues with calcium absorption, get tired easily, are anxious and stressed out easily. Cold often worsens the pain and there could be swelling of joints and neck and back pain. There is also a strong craving for sweets in these people.
Calcarea phosphorica - This works very well in cases where the spine has been affected. Patients with softened spine and curved body benefit very well from this. This also can be used where there is associated anemia and increased bone pain due to cold weather. At an emotional level, people with general dissatisfaction and a strong desire to travel and wanting a change of situations can also benefit from this.
Calcaria iod - In addition to bone loss, where there is muscular and fat deficiency, this supplement has been proven to work well.
Silicea (silica) - Delicate people who are often very nervous and get tired easily and have a low resistance to infection get benefited from this medication. The spine is the most affected, and there might even be fractures and pus or fistula formation. It helps in healing broken bones and removing bone splinters. This works well in cases where calcium assimilation is affected by improving calcium assimilation.
Symphytum - Popularly known as 'knit bone,' this medicine is believed to help unite fractured bones very effectively by promoting strong callous formation. Not just new fractures, this also helps in patients who have pain in old healed or partially healed fractures.
To conclude, there are many remedies that can help treat osteoporosis and its consequences, the above being the few popular ones. If you wish to discuss about any specific problem, you can consult a Homeopath.
5560
people found this helpful
View All Feed
Near By Doctors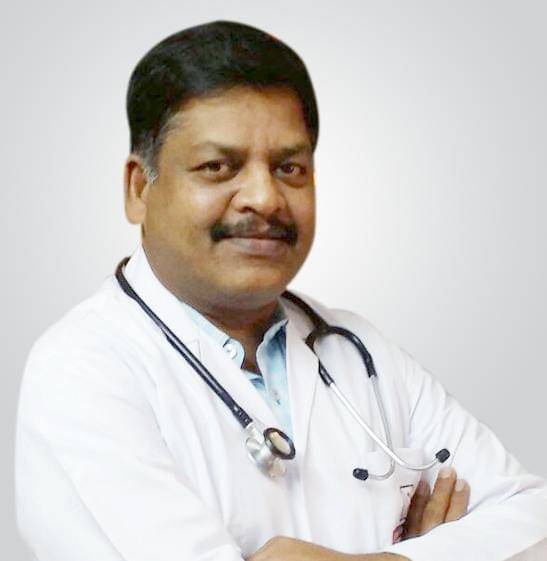 Book Appointment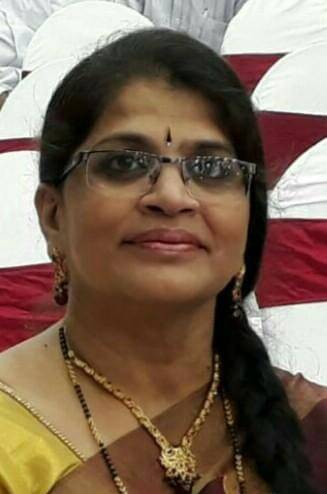 DHMS (Diploma in Homeopathic Medicine and Surgery), M.Sc - Clinical Nutrition & Dietetics, MSc - Psychotherapy & Counselling
Homeopath
Apoorva Diagnostic and Healthcare,
Book Appointment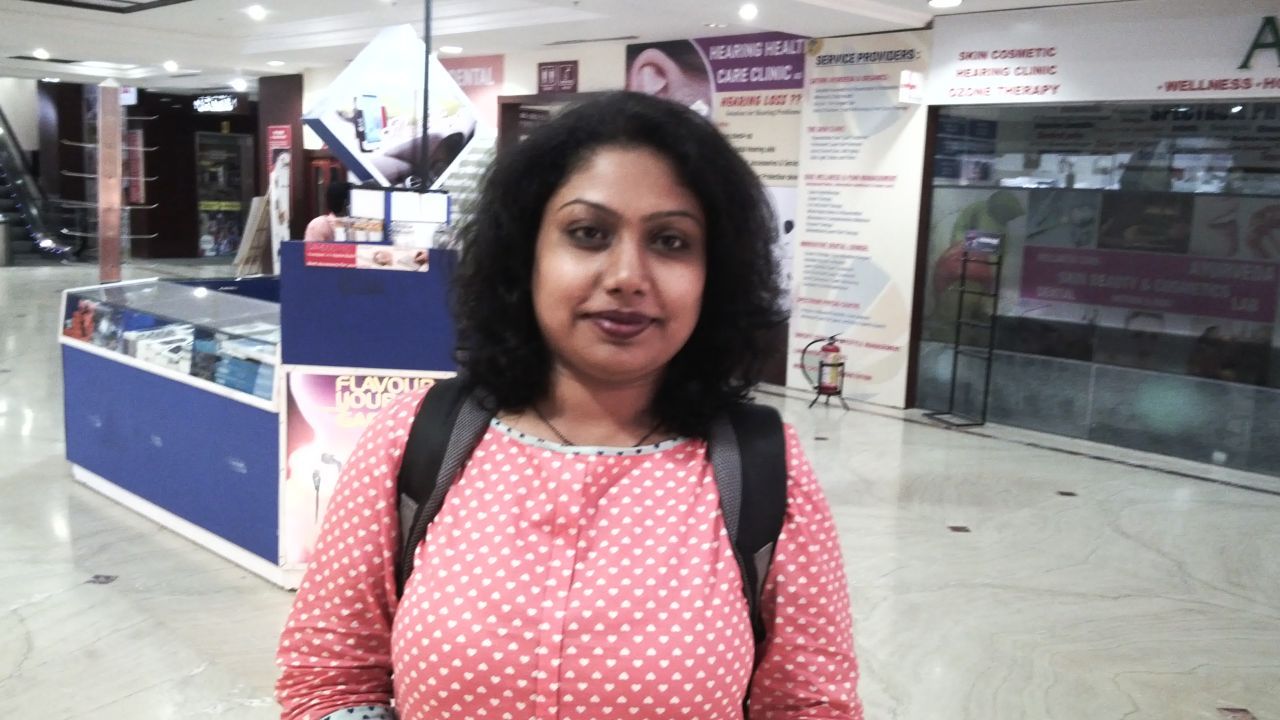 BHMS, B.Sc - Botany, MSc - Counselling & Family Therapy
Homeopath
Arya's Homoeopathic Home,
Book Appointment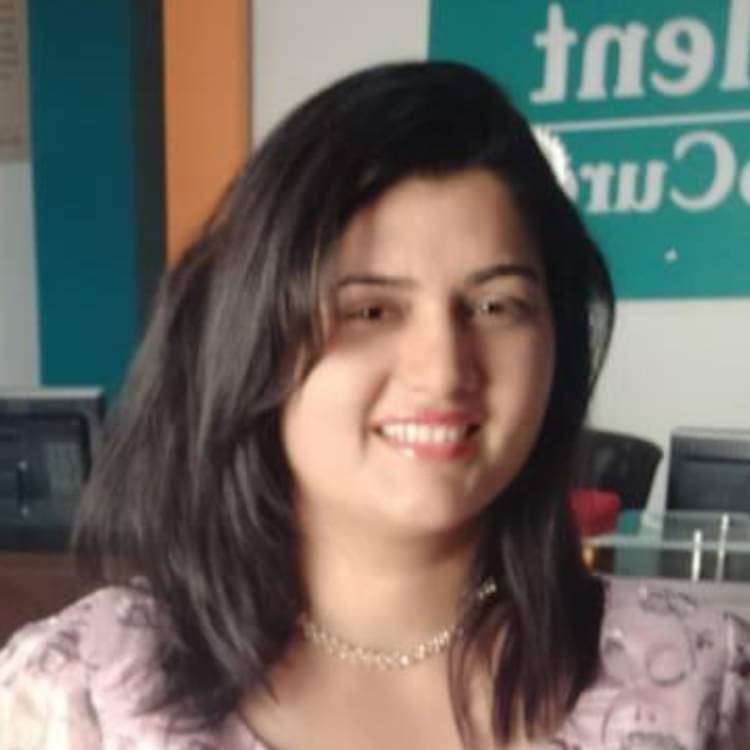 Book Appointment
Book Appointment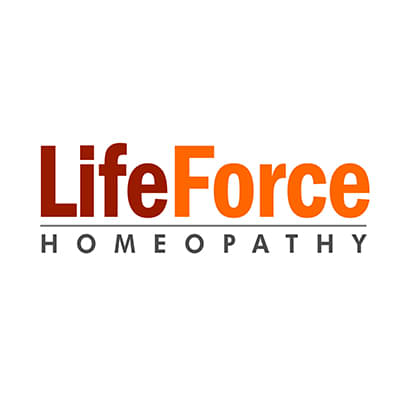 BHMS
Homeopath
Life Force Homeopathy - Malleswaram,
Book Appointment