Personal Statement
My experience is coupled with genuine concern for my patients. All of my staff is dedicated to your comfort and prompt attention as well.
...more
My experience is coupled with genuine concern for my patients. All of my staff is dedicated to your comfort and prompt attention as well.
More about Dr. Sandip Deshpande
Dr. Sandip Deshpande is one of the most renowned sexologists in Malleshwaram, Bangalore. He has over 17 years of experience as a sexologist which has helped him provide effective treatments to numerous patients in need, both within the country as well as overseas. Dr. Sandip Deshpande firmly believes in making a holistic approach when it comes to treating any psychological distress using counselling and psychotherapeutic approaches, as well as using suitable medication if and when needed. His special interests as a sexologist are in the areas of Sexual Medicine, Relationship therapy and the management of mental health crisis among afflicted patients. Dr. Sandip Deshpande can be visited for a consultation at Sanjeevini Clinic in Malleshwaram, Bangalore. He has had the experience of working both in India & UK in a variety of settings within the field of mental health which has made him a highly skilled and talented sexologist. He believes in helping people who are in distress which is why he has had so many happy patients over the years.
Info
Education
PG Dip (Sexual & Relationship Therapy) - Sheffield Hallam University, UK - 2010
MRCPsych - Royal College of Psychiatrists, London, UK - 2007
Diploma in Psychological Medicine - Cardiff University, UK - 2006
MD - Psychiatry - Kasturba Medical College, Manipal - 2003
MBBS - Karnataka Institute of Medical Sciences, Hubli, (KIMS) - 1999
Awards and Recognitions
British Association for sexual and Relationship therapist, UK in 2010
Professional Memberships
Indian Psychiatric Society
Royal College of Psychiatrists
International Society for Sexual Medicine
Location
Book Clinic Appointment with Dr. Sandip Deshpande
8th Main, 11th Cross Junction, Opposite Shamrao Vittal Bank

,

Malleswaram, Bangalore
Get Directions


Consult Online
Text Consult
Send multiple messages/attachments. Get first response within 6 hours.
7 days validity
•
₹300 online
Consult Now
Phone Consult
Schedule for your preferred date/time
15 minutes call duration
•
₹600 online
Consult Now
Health Packages
15 Days validity
•
Medicines included
₹6500
15 Days validity
•
Medicines included
₹7000
15 Days validity
•
Medicines included
₹3000
15 Days validity
•
Medicines included
₹4000
15 Days validity
•
Medicines included
₹3000
15 Days validity
•
Medicines included
₹4000
Services
Submit Feedback
Submit a review for Dr. Sandip Deshpande
Your feedback matters!
Write a Review
Patient Review Highlights
"Caring"
4 reviews
"Very helpful"
17 reviews
"Helped me impr..."
2 reviews
"Well-reasoned"
2 reviews
"Professional"
1 review
"knowledgeable"
4 reviews
"Prompt"
1 review
"Thorough"
1 review
"Inspiring"
1 review
Reviews
Aakash
May 16, 2017
I was suffering from Erectile Dysfunction for which I consulted Dr Sandeep Deshpande.No matter how critical be the situation, he is always very calm. The interior of the Sanjeevini Clinic was no nicely done, it was so clean. His treatment suited me the best and now I am fine. I feel strange that I am suffering from erectile dysfunction. Sandip Deshpande has in depth knowledge and ensures that he explains the problem in detail. Both Sandip Deshpande and staff were very helpful. I am thankful to him for providing me such a beneficial treatment.
Anamitra
Jan 6, 2017
One of my colleague referred Dr Sandip Deshpande. He never gets frustrated, even when I ask a number of queries. He with great ease handled my serious case with ease. I was suffering from erection problems. All the staff members were very helpful. The Sanjeevini Clinic in karnataka is designed in such a way that every patient feels at ease. Even though the problem was not so big, but still the other doctors were not able to treat it. Then I consulted Dr Sandip Deshpande. Finally with his treatment, I am completely cured from the disease.
Ravindranath
Sep 14, 2016
He was extremely pleasant sympathetic and listened to all my problems very patiently. I noticed a huge deal of difference with just a couple of sessions. He described in simple terms to me that I was in a pressure cooker like situation which is essentially leaving issues unaddressed for a long time resulting in huge build up of stress and nervous breakdown.He is easy to work with and very approachable.I felt loads better and got my life back very quickly. I did not even need medications and it was simple what he called therapy sessions.
Ahmed
Mar 8, 2015
Hi...sir. My name is Ahmed,Few days back i consulted you for an erection issue really i am extremely happy after consulting you without any medicine i feeling perfect now.whatever you told me everything was right i had no any erection issues.Actually i had stucked in a roadside doctor he makes it serious to make money. I never thought that only a advice can solve my issues,you are genius doctor And i think you are the best in future for those people who are like me. Best of luck for your future sir & God bless you. Thanks a lot.
Amit Kumar
Oct 2, 2016
I found the answers provided by the Dr. Sandip Deshpande to be very helpful, knowledgeable and caring. Share feedback in your own words...
Mahes Ganesan
Apr 29, 2015
Good doctor.. he is helpful and kind.
Feed

PG Dip (Sexual & Relationship Therapy), MRCPsych, Diploma in Psychological Medicine, MD - Psychiatry, MBBS
A number of problems when contracted can affect your life and the life of your partner, especially problems which are related to your physical relationship. Premature ejaculation is one such problem and it refers to the inability to retain the erection until the end of the intercourse and usually happens when the male ends up ejaculating sooner than planned or immediately upon penetration. Premature ejaculation is a condition that many men suffer due to the advancement of age as well as low pelvic strength and other ailments. Also, it can be caused due to stress and panic regarding one's performance. Whatever be the cause, it is an embarrassing situation that calls for help if it persists for too long. Here are a few tips to ensure that you gain better control over premature ejaculation.
Deep breathing Exercise: Sometimes, too much of excitement can lead to a variety of problems including premature ejaculation. If this becomes a normal occurrence, you can try practicing deep breathing during the act of sex to calm yourself down and slow down the frenzy so that you are more attuned to your surroundings and partner rather than yourself and the panic you may be feeling. Taking deep and slow gulps of air can ensure that you focus on the act rather than getting caught up in the excitement.
Medications: there are broadly two kinds of medical treatments - local application anaesthetic gels that numb the area around the tip of penis and tablets that prolong ejaculation time. One needs to consult a sexologist, psychiatrist or a urologist to know more about them.
Stop and Start: This is a method that many sexologists recommend. The stop and start method is one that will have to be practiced individually so that you are able to retain more control over your ejaculation when you are with your partner. Basically, in this method, you are required to start the process of masturbation and stop just short of ejaculation. After doing this several times and on a regular basis, you will find that your brain reacts in the same way when you are having intercourse, which will delay the ejaculation to a normal period.
Kegel: If you thought that kegel exercises are only for women, then you need to think again. Premature ejaculation also signifies low pelvic strength for many cases and you would do well to invest time in a few exercises like the kegel, which will build up your pelvic strength so that you are able to control premature ejaculation in a better way.
Persistent problems that are not fixed with these methods should be addressed with a consult to a doctor.
3903
people found this helpful

PG Dip (Sexual & Relationship Therapy), MRCPsych, Diploma in Psychological Medicine, MD - Psychiatry, MBBS
An STD is transmitted by means of physical contact and intercourse. These diseases are caused by parasites, virus or bacteria. Usually, STDs are preventable provided you make the right choices concerning your sexual health. Refraining from sex isn't a feasible idea at all.
But fortunately there are alternatives too to curb the menace that STDs are:
Abstain: The most effective way to avoid STIs is to abstain from sex.
Mutual monogamy: Two people who have sex only with one another don't have any opportunity to bring a new STD into the relationship. If you and your partner have been tested and are healthy, remaining faithful to each other is a very good way to reduce your chances of contracting an STD.
Get Vaccinated: One important prevention tool against STIs is vaccination. Currently, vaccines are available to protect against infection with HPV, hepatitis A and hepatitis B. Talk to a healthcare provider to see which vaccines might be recommended for you.
Protect Yourself: Condoms work really well in stopping most STIs from being passed from an infected partner to another when they are used consistently and correctly every time a person has oral, vaginal or anal sex. Consistently and correctly means that a person makes sure they use a condom every time they have oral, vaginal or anal sex and put it on and use it the right way.
Avoid alcohol and drug use: Avoiding alcohol and recreational drug use reduce the risk of contracting an STI, having an unwanted pregnancy, or being coerced to have sex. Alcohol and drug use can reduce our ability to make good decisions. It may also make us more likely to be talked into participating in an activity without being able to give our full consent.
Coping and Support
It's traumatic to find out you have an STI. You might be angry if you feel you've been betrayed or ashamed if there's a chance you infected others. At worst, an STI can cause chronic illness and death, even with the best care in the world.
Between those extremes is a host of other potential losses trust between partners, plans to have children, and the joyful embrace of your sexuality and its expression. If in doubt, don't hesitate to visit a skin specialist or a physician.
3824
people found this helpful

PG Dip (Sexual & Relationship Therapy), MRCPsych, Diploma in Psychological Medicine, MD - Psychiatry, MBBS
For most of us it is important that we can give our female partners that much needed release, but it is not always the case that they attain it. An orgasm is a sexual release that is highly intense in nature and something a person reaches as a normal culmination of the act of having sexual intercourse. Yet, there are many conditions where women do not orgasm. This may be due to a condition known as orgasmic dysfunction or anorgasmia, or even due to stress and anxiety or other chronic health issues. Whatever the reason may be not being able to reach an orgasm after attaining the peak of your excitement and ample stimulation can be quite a dampener. So, here are the myths and truths about female orgasms.
No orgasm is not abnormal: There is nothing wrong with a woman who cannot reach an orgasm merely through intercourse. This is a major myth that medical science seeks to debunk. To begin with, there are only about a third of women who can reach an orgasm with the help of intercourse. A third can reach orgasm during intercourse, but they do need extra stimulation. A third can reach an orgasm only with the help of manual or oral stimulation.
It's all in the mind: Anyone who thinks that not being able to have an orgasm is a matter of being in a psychological space where it does not happen, could be mistaken. While stress could result in a few episodes where the female cannot achieve an orgasm, there is an actual condition that encompasses the problem of not being able to orgasm. This is called anorgasmia which could be global (never had an orgasm), or situational (cannot achieve orgasms in certain situations). This condition is tied to the mental and physical condition of the female in question.
Frigid or suffering from relationship problems: This is yet another myth that many people harbour. A female may be perfectly normal and happy in her relationship. There may be many other causes for not being able to achieve an orgasm including side effects of certain types of medication, or due to the presence of other chronic ailments.
Nothing one can do about It: Well, this one is a major myth. If the female is not being able to orgasm, then there is plenty that one can do about it. To begin with, the woman can try relaxation techniques. Also, her partner can encourage her to try other means of stimulation like manual stimulation, or oral stimulation.
It is important to address issues like intimacy and not being able to orgasm with your doctor and your partner with the help of counselling. If you wish to discuss about any specific problem, you can consult a doctor and ask a free question.
3406
people found this helpful

PG Dip (Sexual & Relationship Therapy), MRCPsych, Diploma in Psychological Medicine, MD - Psychiatry, MBBS
Stress and sex is a bad combination, as it is a well known fact that it is because of stress that a person's love and intimate life often suffers. Listed below are few ways in which stress can affect your sex life:
Negative body image: The hormones associated with stress are capable of affecting your metabolism. If you gain weight or feel sluggish, it makes you feel bad about your own body, which in turn hinders your desire to initiate sex. A lower self-image leads to less amount of sex and in turn, creates relationship problems. One of the main sources of stress can be your relationship; if you cannot nurture it, it might lead to elevation of stress.
Negative effect on libido: Cortisol is a hormone that is produced by stress. It is needed by the body in small doses and over short periods of time. Increase in stress over a period of time results in increased levels of cortisol, which lead to suppression of sex hormones. Lower amount of sex hormones results in lower libido.
Excessive drinking: It is of common knowledge that people drink to relieve stress. Maximum times, increased stress levels lead to excessive drinking. Men have difficulty having erections after they drink too much. In women, excess alcohol causes dehydration, resulting in reduced lubrication. These problems lead to dull sex.
Impact on fertility and Menstrual Cycle: In women, stress affects the pituitary gland, which is responsible for the thyroid, ovaries and adrenal glands. Improper functioning of the ovaries can adversely affect the menstrual cycle. Periods might become irregular or menstruation might stop.
3381
people found this helpful

PG Dip (Sexual & Relationship Therapy), MRCPsych, Diploma in Psychological Medicine, MD - Psychiatry, MBBS
Depression is considered the common cold of all mental health issues and can strike in varying levels due to causes like pressing circumstances, problems in one's personal life and relationships, hormonal changes and other long term, chronic health conditions. Your intimate relationships are also subject to dejection when physical ailments enter the picture. Erectile dysfunction is one such area that creates depression. This is basically a condition that men suffer from. Due to this condition, a man is not able to get and hold an erection long enough to enjoy the act of sex. This can be caused due to related physical problems as well as stress. It can also lead to depression and problems in one's relationship due to anger, frustration, hopelessness and sadness. Here are a few ways to deal with depression caused due to erectile dysfunction.
Recognising the Symptoms: The very first thing to do is to come out of denial and recognise the symptoms that are caused by this kind of depression. Usually, any long term or chronic problem can lead a person to look at himself or herself as a hopeless case. This can cause symptoms like dejection, a negative attitude towards everything and sudden outbursts of anger and frustration which may crop up in other areas of the patient's life. Since this is an intimate problem that one cannot discuss with everyone, the problem of depression gets all the more challenging. In such cases, the best thing to do is to be aware of the symptoms.
Getting help: Simply being aware of the symptoms is not enough that is merely the first step. One will need to go ahead and do something about the symptoms. Visiting a sexologist or a sex therapist is the next step. With the help of therapy and discussions, the patient and the doctor can actually reach the root cause of the issue and help in realigning the attitude and thinking of the patient to come out of stress that is creating the issue, or to deal with medical repercussions of the issue in a more stable manner.
Psychotherapy: One of the foremost methods used by most therapists includes psychotherapy that can help in unravelling the cause and finding a way to cope with the problem in a way that is focussed on discussions.
Cognitive Behavioural Therapy: This form of therapy examines all aspects of the person's life and reality so as to find the cause of the problematic behaviour and reprogram the brain of patient with great deliberation.
Antidepressants: While some medications can affect sexual functioning, there are antidepressants that do not have major sexual side effects. Please consult a Psychiatrist and discuss about this option too.
Tackling depression and erectile dysfunction is a matter of striking a fine balance with professional help.
3598
people found this helpful

PG Dip (Sexual & Relationship Therapy), MRCPsych, Diploma in Psychological Medicine, MD - Psychiatry, MBBS
With more people frankly discussing about the loss of libido, studies have been conducted to investigate the reasons behind this. Surprisingly, in addition to hormonal and functional causes like genital issues, one common factor that causes loss of libido in both men and women is lifestyle changes. In addition to improper food habits and loss of exercise, loss of sleep is one of the most common causes of reduced sex drive.
Listed below are some reasons how sleep affects your sex drive:
Lowers testosterone levels: Optimal amounts of testosterone in the body are required for having a good sex drive. Sleeplessness reduces the amount of testosterone produced in the body, thereby directly affecting the person's libido. A week with only 5 hours of sleep daily can reduce testosterone levels by 15%, which is equivalent to approximately 10 to 15 years of ageing.
Vaginal lubrication: Studies have shown women who sleep regularly are wetter and have less pain during sex. Painful sex in turn reduces the sex drive in women.
Erectile dysfunction: Improper sleep habits also reduces the quality of erection, thereby leaving you dissatisfied. Patients with sleep apnea who breathe irregularly with pauses in between were identified to have erectile dysfunction. The correlation gets stronger when the erectile dysfunction and sleep apnea improved drastically with regular sleep habits.
Sleep induced depression: Sleeplessness leads to depression and general fatigue, and the last thing one wants to indulge in when depressed and tired is to have a sex.
Impaired cognitive function: In addition to depression, deprived sleep also leaves you with overall reduced cognitive function, which leads to a vicious cycle of not reacting to your partner's instincts, etc. If you are not able to decipher whether or not the other person is interested, then the frequency and more importantly the quality of sex is reduced. This again sends out wrong signals to the partner, who will also not make the first move. And that again leads to a gradual decline of your sex life.
Reduces love: Ever wondered why good sex is followed by a sound sleep and leaves you feeling fresh. There are strong chemical reasons to it sex induces hormones like prolactin which helps you relax and feel rested; it also produces the cuddle hormone oxytocin which increases the goodness feeling; it also reduces cortisol which is the stress hormone. All these increase feelings of belonging and love between the partners, which are affected by lack of sleep.
So, if you and your partner have been have been wondering how to rekindle your love life, think of getting a good night's sleep and sex will happen on its own.
3619
people found this helpful

PG Dip (Sexual & Relationship Therapy), MRCPsych, Diploma in Psychological Medicine, MD - Psychiatry, MBBS
Dear lybrate-user, there is absolutely no reason for you to feel guilty. If you need an outlet to your sexual energy, masturbation is a safe and healthy way to do that.
3
people found this helpful

PG Dip (Sexual & Relationship Therapy), MRCPsych, Diploma in Psychological Medicine, MD - Psychiatry, MBBS
Lybrate-user, excessive alcohol use can affect sexual functioning. If you are unable to stop by yourself, please seek professional help from a local psychiatrist. Also, there could be other reasons for the ed especially hormone issues which needs evaluation and treatment.
5
people found this helpful

PG Dip (Sexual & Relationship Therapy), MRCPsych, Diploma in Psychological Medicine, MD - Psychiatry, MBBS
Lybrate-user, thanks for the query. Your problem seems to indicate early or premature ejaculation. You then need specialist help for discussing treatment options.
8
people found this helpful

PG Dip (Sexual & Relationship Therapy), MRCPsych, Diploma in Psychological Medicine, MD - Psychiatry, MBBS
Not much lybrate-user you will be given anaesthesia. For a few days you may feel a discomfort only. You can ask for painkillers during that period. Good luck.
2
people found this helpful
View All Feed
Near By Doctors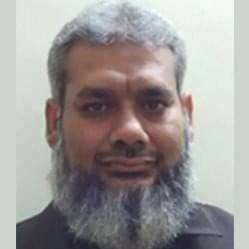 Bachelor of Unani Medicine & Surgery (B.U.M.S)
Sexologist
Book Appointment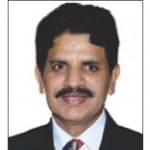 Ph.D (Male Infertility), M.S (Infertility), D.G.L.S, D.R.C.O.G, C.Sc., D.M.R.D, M.B.B.S
Sexologist
Book Appointment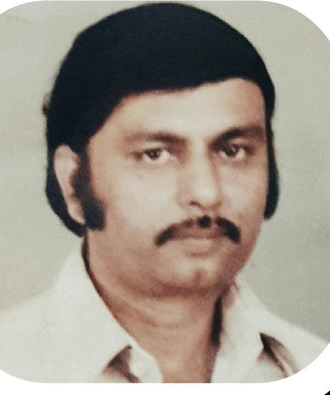 Book Appointment

MBBS, MD - Psychiatry
Sexologist
vijayanagar health center,
Book Appointment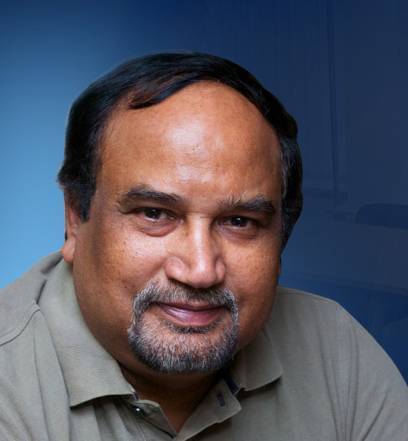 MBBS Bachelor of Medicine and Bachelor of Surgery, MD- Psychiatry
Sexologist
Vathsayana Institute for Sexual Health Institute & Therapy,
Book Appointment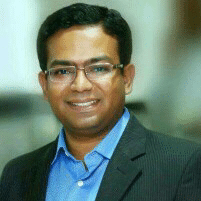 Fellow of European Committe for Sexual Medicine, MD - Psychiatry, MBBS Bachelor of Medicine and Bachelor of Surgery
Sexologist
Passion Fruit - Relationship & Sexual Wellness,
Book Appointment