Personal Statement
Hello and thank you for visiting my Lybrate profile! I want to let you know that here at my office my staff and I will do our best to make you comfortable. I strongly believe in ethics; a...
...more
Hello and thank you for visiting my Lybrate profile! I want to let you know that here at my office my staff and I will do our best to make you comfortable. I strongly believe in ethics; as a health provider being ethical is not just a remembered value, but a strongly observed one.
More about Dr. Sameer
Dr. Sameer is a popular Radiologist in RT Nagar, Bangalore. You can visit him at V-Care Hospital in RT Nagar, Bangalore. Save your time and book an appointment online with Dr. Sameer on Lybrate.com.

Lybrate.com has a number of highly qualified Radiologists in India. You will find Radiologists with more than 31 years of experience on Lybrate.com. You can find Radiologists online in Bangalore and from across India. View the profile of medical specialists and their reviews from other patients to make an informed decision.
Info
Location
Book Clinic Appointment with Dr. Sameer
No 29, 1st main Road, A 1st Block, Devegowda Road, R T Nagar

,

Bangalore
Get Directions
Services
Submit Feedback
Feed
Nothing posted by this doctor yet. Here are some posts by similar doctors.
Asked for male, 24 years old from Midnapore

Hi slip disc actually bulging disc cause spinal nerve compression resulting pain, well follow ther following guidlines will gives you relax for 3 days keep ice for 10 min ever 3 hour when swelling and pain subside starts heat therapy starts for 15 min hereafter exercises session will starts to strengthen the weak structure of the disc and muscles of the back. Along with take nsaid drug like cap dolnex dt twice a day for 5 days contact physiotherapist for more detail and make treatment plan.
Asked for male, 57 years old from Mumbai
Hi thanks for your query and welcome to lybrate. I am Dr. Akshay from fortis hospital, new delhi. To actually answer your question, I need some information from you: - firstly, I need a detailed neurological examination done by a physical therapist - mri of your affected region of spine - dynamic x rays if they were also done. Do not hesitate to contact me if you need any further assistance. You can also discuss your case and treatment plans with me in a greater detail in a private consultation.
Shared 1 year ago • Featured Tip

MBBS, DGO, MD - Obstetrics & Gynaecology, MRCOG
Cancer is the abnormal, uncontrolled growth of cells in a particular body part. With continued growth, pieces of this tissue travel through the blood to different body parts and continue to grow in the new area. This is known as metastases. Breast cancer is one of the most common forms of cancer and affects about 1 in 8 women in the USA. Read on to know more details of breast cancer – breast anatomy, causes, symptoms, risk factors, detection, prevention, and of course treatment.
Anatomy: The main function of the breast is lactation through its milk-producing tissue that are connected to the nipple by narrow ducts. In addition, there is surrounding connective tissue, fibrous material, fat, nerves, blood vessels and lymphatic channels which complete the structure. This is essential to know as most breast cancers develop as small calcifications (hardened particles) in the ducts or as small lumps in the breast tissue which then continues to grow into cancer. The spread can happen through lymphatic or blood flow to other organs.
Warning signs/symptoms: The following are some symptoms that need to be watched out for if you have a predisposition to breast cancer.
A lump in either of the breasts or armpits
Change in size, shape, or contour of either breast
Redness of your breast or nipple
Discharge of clear or bloody fluid
Thickening of breast tissue or skin that lasts through a period
Altered look or feel of the skin on the breast or the nipple (dimpled, inflamed, scaly, or puckered)
One area on the breast that looks very different from the other areas
Hardened area under the breast skin
Either one or a combination of these should be an indication to get a detailed checkup done. Early diagnosis results in controlling the disease with minimal treatment and reduced complications.
Causes and risk factors: The exact cause for breast cancer is yet to be pinned down. However, risk factors are clearly identified, and women with risk factors need to watch out for warning signs.
Family history: Of all the risk factors, the family history is the most important. Breast cancer runs in families, and if there is a first-degree relative with the breast cancer, the chances of developing it are almost double. Two genes BRCA1 and BRCA2 are the carriers of the disease, and this testing can be done in women to identify if they are at risk.
Family history of other cancers: Even if there is no breast cancer, if there are other cancers that run in the family, watch out.
Age: Women over 50 are at higher risk of developing breast cancer.
Race: Caucasian and Jewish women are at higher risk of breast cancer than African-American women.
Hormones: Greater exposure to the female hormone estrogen increases the chances of developing breast cancer. Women who use birth control pills for contraception and hormone replacement after menopause are at a higher risk of developing breast cancer.
Gynecologic milestones: Women who have abnormal menstrual milestones need to watch out. These include those who attain menarche before 12 years of age, get pregnant after 30, attain menopause after 55, and have menstrual cycles shorter than 26 days or longer than 29 days.
Obesity and alcohol abuse are also likely to increase a woman's chances of developing breast cancer.
Stages: Starting from stage 0, higher stages indicate advanced disease.
Stage 0: The growth which has begun in the milk-producing tissue or the ducts has remained there (in situ) and not spread to any other area, including the rest of the breast.
Stage I: The tissue slowly becomes invasive and has begun to affect the surrounding healthy tissue. It could have spread to the fatty breast tissue and some breast tissue may be found in the nearby lymph nodes.
Stage II: The cancer at this stage grows considerably or spreads to other parts. There are chances that cancer may grow and also spread.
Stage III: It may have spread to the bones or other organs but small amounts are present in up to 9 to 10 of the lymph nodes in the armpits and collar bones which makes it is difficult to fight.
Stage IV: The cancer is widespread to far-flung areas like the liver, lungs, bones, and even the brain.
Screening: This is one of the most effective ways to identify the disease in its early stages. This will help in controlling cancer from spreading with minimal treatment.
Self-examination: A thorough self-examination to look for changes in terms of shape, size, colour, contour, and firmness should be learned by all women. Watch for any discharge, sores, rashes, or swelling in the breasts, surrounding skin, and nipple. Examine them while standing and when lying down.
In most women, annual screening mammograms are advised after the age of 40. However, in women who have a strong family history or genetic makeup, it is advisable to have screening mammograms starting at age 20 every 3 years and then annually from the age of 40.
Women in high-risk categories should have screening mammograms every year and typically start at an earlier age.
Ultrasound screening can also be given in addition to mammograms.
Breast MRI is another way to screen for breast cancer if the risk is greater.
Breast Cancer Prevention: Now that there is so much awareness about causes and risk factors, there are definitely ways to prevent or delay the onset of the disease.
Exercise and a healthy diet with reduced amount of alcohol are definitely effective in minimising the chances of developing cancer.
Tamoxifen is used in women who are at high risk for breast cancer.
Evista (raloxifene) which is used to treat osteoporosis after menopause. It is also widely used in preventing breast cancer.
In high-risk women, breasts are surgically removed to prevent the development of cancer (preventive mastectomy).
Treatment: As with all cancers, treatment would depend on the stage at which it is identified and include a combination of chemotherapy, radiation, and surgery. As noted earlier, if you are at risk, look out for warning signs as early diagnosis is the key to maximum recovery.
2622
people found this helpful
Asked for male, 23 years old from Visakhapatnam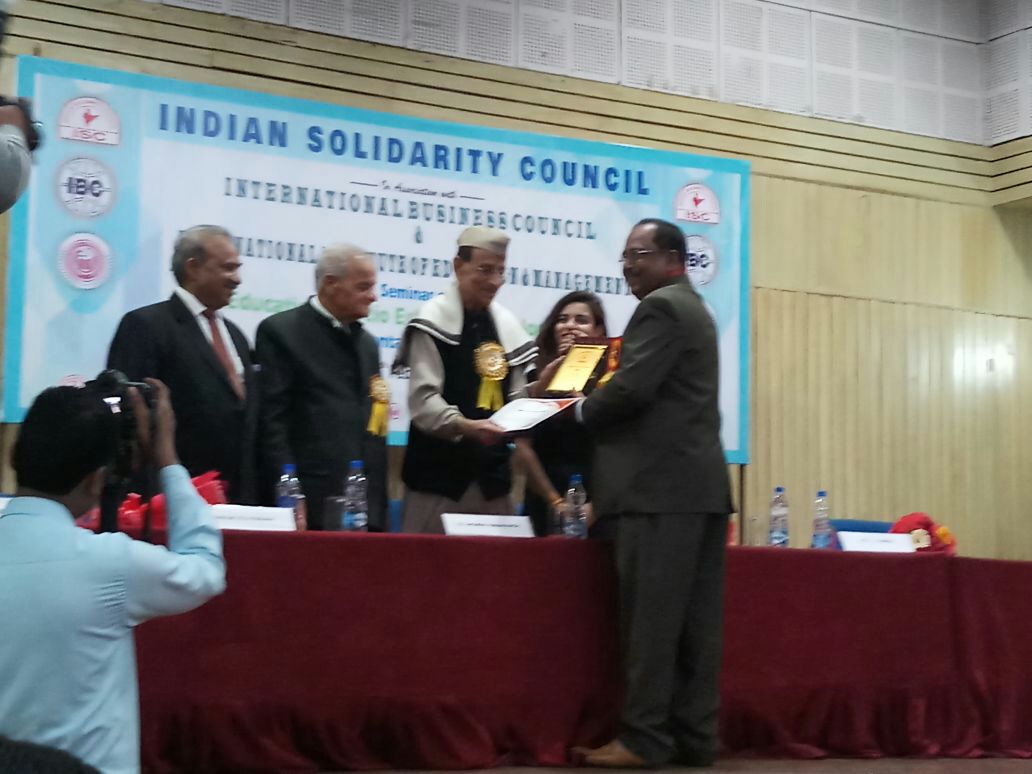 At your lower back, disc a soft shock absorber like material between vertebra have moved back and pressing on nerves coming down the legs. You need orthopaedic consultation.
Shared 1 year ago • Featured Tip

MBBS,CCA,DCA,AASECT,FPA,AAD,F.H.R.SM.I.M.S
General Physician, Gorakhpur
The human brain is the most complex and least understood part of the human anatomy. There may be a lot we don't know, but here are a few interesting facts that we've got covered.
Nerve impulses to and from the brain travel as fast as 170 miles per hour. Ever wonder how you can react so fast to things around you or why that stubbed toe hurts right away? it's due to the super-speedy movement of nerve impulses from your brain to the rest of your body and vice versa, bringing reactions at the speed of a high powered luxury sports car.
The brain operates on the same amount of power as 10-watt light bulb. The cartoon image of a light bulb over your head when a great thought occurs isn't too far off the mark. Your brain generates as much energy as a small light bulb even when you're sleeping.
The human brain cell can hold 5 times as much information as the encyclopedia britannica. Or any other encyclopedia for that matter. Scientists have yet to settle on a definitive amount, but the storage capacity of the brain in electronic terms is thought to be between 3 or even 1, 000 terabytes. The national archives of britain, containing over 900 years of history, only takes up 70 terabytes, making your brain's memory power pretty darn impressive.
Your brain uses 20% of the oxygen that enters your bloodstream. The brain only makes up about 2% of our body mass, yet consumes more oxygen than any other organ in the body, making it extremely susceptible to damage related to oxygen deprivation. So breathe deep to keep your brain happy and swimming in oxygenated cells.
The brain is much more active at night than during the day. Logically, you would think that all the moving around, complicated calculations and tasks and general interaction we do on a daily basis during our working hours would take a lot more brain power than, say, lying in bed. Turns out, the opposite is true. When you turn off your brain turns on. Scientists don't yet know why this is but you can thank the hard work of your brain while you sleep for all those pleasant dreams.
Scientists say the higher your i. q. The more you dream. While this may be true, don't take it as a sign you're mentally lacking if you can't recall your dreams. Most of us don't remember many of our dreams and the average length of most dreams is only 2-3 seconds–barely long enough to register.
Neurons continue to grow throughout human life. For years scientists and doctors thought that brain and neural tissue couldn't grow or regenerate. While it doesn't act in the same manner as tissues in many other parts of the body, neurons can and do grow throughout your life, adding a whole new dimension to the study of the brain and the illnesses that affect it.
Information travels at different speeds within different types of neurons. Not all neurons are the same. There are a few different types within the body and transmission along these different kinds can be as slow as 0.5 meters/sec or as fast as 120 meters/sec.
The brain itself cannot feel pain. While the brain might be the pain center when you cut your finger or burn yourself, the brain itself does not have pain receptors and cannot feel pain. That doesn't mean your head can't hurt. The brain is surrounded by loads of tissues, nerves and blood vessels that are plenty receptive to pain and can give you a pounding headache.
80% of the brain is water. Your brain isn't the firm, gray mass you've seen on tv. Living brain tissue is a squishy, pink and jelly-like organ thanks to the loads of blood and high water content of the tissue. So the next time you're feeling dehydrated get a drink to keep your brain hydrated.
2
people found this helpful
Shared 8 months ago • Featured Tip

One of the things that Shannen Doherty and Rita Wilson, the wife of Tom Hanks, have in common, apart from their fame is that both were affected by breast cancer. No matter how normal a person may seem, breast cancer can strike anyone. In fact, it usually strikes one in eight women. So, it makes good sense to know what it can appear as!
Breast cancer makes up a rather big amount of the general cancer cases as 15% of the cancer cases which are reported on a yearly basis are usually breast cancer cases. That being said, there are quite a few things which can be done in order to reduce a person's risk to breast cancer.
Prevention is Prudent-
Get Fit: The first thing which should be done is that a reasonable level of fitness should be maintained. Many studies have found that if a person is significantly heavier than her recommended weight, she is at a far great risk to develop all sorts of cancer and breast cancer, in particular, than a person who is able to keep her weight in check. The difference in cancer risk rates is about 40%. This is because a greater amount of fat leads to more estrogen being produced, which increases the risk of breast cancer.

Quit Smoking: While most people associate smoking as something which increases the risk of cancer to the lungs and are not aware that it increases the risk of breast cancer, too. So, the best solution is to kick the habit!

Get Off the Pill: Once a woman crosses past her mid-thirties, she should try to avoid relying on birth control pills to reduce the risk of pregnancy. This is because these pills have an effect which increases the risk of breast cancer, which heightens as a woman gets older. As long as the woman cuts out the use of the pill, the risk quickly gets cut, as well.

Get Regular Check Ups: While screening for breast cancer by making use of mammograms does not cut the risk of it, the screening helps detect breast cancer early if it does exist. As a result, a woman has a much better chance of fighting breast cancer. So, a woman who is past the age of forty should try to have a mammogram on an annual basis with the frequency of the same increasing as she gets older. However, it is to be kept in mind that going for a mammogram too often is also not a good idea as the tests themselves pose risks of DNA changes.
Women all around the world are susceptible to breast cancer. While there isn't a 100% chance of avoiding it, taking care of yourself and leading a fit and active lifestyle can significantly cut down your risk of contracting this condition. Remember, your health is in your hands, so the earlier you start, the better! In case you have a concern or query you can always consult an expert & get answers to your questions!
2673
people found this helpful
Hi thanks for your query and welcome to lybrate. I am Dr. Akshay from fortis hospital, new delhi. In asymptomatic periods in slipped disc, one should go for intensive back exercises daily brisk walks for 2-3 km every day in morning try to keep your weight to normal levels - take adequate supplementation of calcium and vitamin d as per requirement avoid heavy physical activity, acute forward bending in early morning as disc is hydrated in morning and has high chances of prolapse, avoid travelling on uneven surfaces for a long time. The mainstay is exercises, and more she does them, better is is, also keeping yourself physically fit is very important. Do not hesitate to contact me if you need any further assistance.
Shared 1 year ago • Featured Tip
M.Ch. orthopaedics, M.S. (Orth)
Our spinal disk resembles a jelly donut, wherein the softer insides are protected by the hard exterior. Sometimes, as a result of some injury or an accident the jelly slips out, leading to an extremely painful condition which in medical parlance is known as herniated disc. The pain that you are subjected to, during herniated disc, occurs as the nerves nearby are damaged due to the concussion.
Apart from pain, herniated disc is preceded by other symptoms, some of them are:
Pain in the arm or the leg: Depending on which part of the body you have suffered the herniated disc, in the neck or in your lower back, this condition is succeeded by intense pain either near the buttocks or near the shoulders. It goes without saying that this pain increases sharply with movement.
Numbness: That part of the body where the nerves are damaged due to herniated disc often becomes numb and has no sensation whatsoever.
Weakness: Due to herniated disc, the muscles become weak that considerably impairs and curbs mobility.
However, there are various ways by which you can prevent a herniated disc. Some of them are:
Exercise: Exercise in any form and even for a short while yields several benefits. Your body invariably gains momentum and agility. If you exercise daily, your spine becomes more stable and strong, thereby preventing a possible herniated disc.
Maintaining the right and good posture: A lot depends on the way you sit and walk, in fact more than you can imagine. If you sit badly, it exerts a pressure on the spine and the discs. Subsequently, a good posture does the very reverse and curbs chances of a herniated disc in the future.
Keep a tab on the weight: It is always healthy to maintain the right weight, the one that keeps you away from the onset of various diseases. If you are overweight, it puts more pressure on the spine disk, thereby increasing the risk of developing a herniated disc.
3045
people found this helpful
Shared 9 months ago • Featured Tip

DNB (Obstetrics and Gynecology), MD - Obstetrtics & Gynaecology, MBBS
The uterus is a very important organ within the human reproductive system as this is the chamber where an embryo grows into a baby. Due to a multitude of factors, the incidence of uterine cancer has been on the rise. Let's look at some of its symptoms.
Symptoms of uterine cancer
When cells within the uterus grow abnormally and turn malignant, it may be termed as uterine cancer. This may be in the form of a fibroid or tumor or be part of the uterine tissue itself. It may be caused due to a multitude of factors such as late menopause, radiation exposure, estrogen treatments and many others. Some of the common symptoms for uterine cancer could be:
a. Pain in the abdomen, lower back and especially the pelvic area.
b. Pain during urination,
c. Weight loss without any apparent reason
d. Vaginal bleeding with or without discharge
e. Pain during sex
Stages of uterine cancer:
Before we understand the stages of uterine cancer you need to know how doctors diagnose the various stages. This is done by the three following steps in the TNM method:
Tumor - Doctors try and search for tumors and locate them within the uterus, estimate its size and whether it is malignant or not.
Node - If the tumor is malignant, then doctors try to find out whether the tumor has reached the lymph nodes or not.
Metastasis - Doctors look for Metastasis which is whether the cancer has spread to other organs within the body and to what extent.
Stages of cancer - Cancer is primarily grouped in five stages from 0 to V according to the T, N and M stages mentioned below.
Stage 0 - This is a very early stage of cancer where the cells have malignant growth but are still small in number and haven't spread anywhere.
Stage I - If the cancer has developed a little but is restricted within the uterus, it is considered as stage one. This is also further divided into Stage 1A and 1B.
Stage II - When the cancer has started spreading but only to some parts of the cervix from the uterus, it is diagnosed as stage 2 uterine cancer.
Stage III - Categorized into Stage IIIA, Stage IIIB, Stage IIIC1 and Stage IIIC2, it is primarily where the cancer has spread to other organs but it is only limited to the pelvic area.
Stage IV A - When the cancer has gone beyond the pelvic area and also spread to the rectum and balder area.
Stage IV B - This is where the cancer has metastasized in the groin area or gone to other organs within the body as well.
In case you have a concern or query you can always consult an expert & get answers to your questions!
2749
people found this helpful
Asked for male, 54 years old from Bhilwara

Diploma in Radio-Diagnosis
Cervical spondolosis, need-change in life style like, no pillow, cervical exercises etc for detail click private questions-- thanks.
1
person found this helpful
View All Feed