Personal Statement
After branching out from Obstetrics & Infertility practice, I, having sub-specialized in Gynecologic Oncology, would want to give my heart and soul for this field that is still to gain wi...
...more
After branching out from Obstetrics & Infertility practice, I, having sub-specialized in Gynecologic Oncology, would want to give my heart and soul for this field that is still to gain wide-spread importance among medical professionals and general public (specially the rural people of our country). I visualize myself to commit most of my time and energy in both preventive and curative (surgical) aspects of all gynecologic cancers down the line. Being previleged to be one of the very few oncologists in the country to perform high-end surgeries and procedures for advanced and recurrent ovarian cancers (such as HIPEC, PIPAC, etc), I also pride myself in attending national & international seminars to stay abreast with the latest techniques and treatment planning.
More about Dr. Roopesh N
My special area of interest is in Ovarian cancers and advanced high-end therapies for the same such as Heated intra-peritoneal chemotherapy or (HIPEC), Pressurised IP Aerosolised Chemotherapy (PIPAC), IP therapy, etc. I also perform key-hole surgeries for various gynecologic cancers & complex gynecologic problems
Info
Education
Post Doctoral Fellowship In Gynecologic Oncology - Amrita Institute of Medical Sciences & Research Centre Ernakulam - 2014
MS - Obstetrics & Gynaecology - M S Ramaiah Medical College Bangalore - 2007
MBBS Bachelor of Medicine & Bachelor of Surgery - Sri Siddhartha Medical College & Research - 2001
Languages spoken
English
Hindi
Kannada
Awards and Recognitions
1st Prize in Quiz, AOGIN-INDIA, Chennai
Best Paper In Poster Category, AGOICON, Pondicherry
Fellowship In Minimal Access Surgery, AMASI, India
...more
Best Poster, AGOICON, Mumbai
Best Paper, Masterclass In Gynecologic Oncology Bangalore
Professional Memberships
Association of Gynecologic Oncologists of India - AGOI
Federation of Obstetric & Gynaecological Societies of India (FOGSI)
Association of Minimal Access Surgeons of India (AMASI)
Indian Society of Assisted Reproduction
Location
Book Clinic Appointment with Dr. Roopesh N

Bagalur Cross, Bangalore - Hyderabad Highway, Venkatala Village, Landmark : Near NMIT

,

Bangalore
Get Directions




+1

Consult Online
Text Consult
Send multiple messages/attachments. Get first response within 6 hours.
7 days validity
•
₹300 online
Consult Now
Phone Consult
Schedule for your preferred date/time
15 minutes call duration
•
₹500 online
Consult Now
Video Consult
Schedule for your preferred date/time
15 minutes call duration
•
₹600 online
Consult Now
Submit Feedback
Submit a review for Dr. Roopesh N
Your feedback matters!
Write a Review
Patient Review Highlights
"Sensible"
1 review
"knowledgeable"
2 reviews
"Professional"
1 review
"Inspiring"
1 review
"Thorough"
1 review
"Very helpful"
2 reviews
"Practical"
1 review
Feed
Post Doctoral Fellowship In Gynecologic Oncology, MS - Obstetrics & Gynaecology, MBBS Bachelor of Medicine & Bachelor of Surgery
With the modernization of all economies around the world, one health hazard that has become one of the largest perils within both developed and developing nations is the incidence of cancers of the female reproductive system, especially cervical and breast cancer.

Breast cancer
Breast cancer is the formation of malignant tumors within the breast tissues of a woman. Usually, breast cancer affects women in the age range of 40 to 50, but there have been many reports of it occurring earlier. About 48 % percent of the Indian women having breast cancer have been reported to be under 50. This is an almost 17 percent jump compared to figures 25 years earlier.

Alarming Signs of Breast Cancer:
The most common symptom of breast cancer is a new lump or mass. A painless, hard mass that has irregular edges is more likely to be cancerous, but breast cancers can be tender, soft, or rounded.
Swelling of all or part of a breast (even if no distinct lump is felt)
Skin irritation or dimpling
Breast or nipple pain
Nipple retraction (turning inward)
Redness, scaliness, or thickening of the nipple or breast skin
Nipple discharge (other than breast milk)
Screening Guidelines for Breast cancer:
Mammography: US Preventive Services Task Force (USPSTF) recommends mammography once in every 2 year for females between age group 50-75 years. Women with a family history has a benefit of starting at age 40 years. After 75 years there are insufficient evidence of benefit of screening mammography.
Breast Self Examination and annual Clinical examination: breast self examination is easy to learn and and any abnormality should be reported to the oncologist.
For High Risk/ Genetic risk factors: screening should start by age 25 or 10 years earlier of youngest relative affected. Annual mammogram and MRI or Doppler ultrasound alternating at 6 month interval can be considered.
Treatment Options:

Some of the common treatment options for breast cancers are:
Breast conservation surgery - This is where the tumors are removed without cutting out too much of the surrounding breast tissue.
Mastectomy - If the cancer has spread too far then large amounts of breast tissue has to be removed along with the tumor to stop its spread any further.
Sentinel lymph node Biopsy - it's part of both surgical procedures, it decreases morbidities of lymph node dissection first draining lymph nodes only are removed in patients with clinically negative axilla. If negative on frozen section further axillary dissection is avoided. It avoids the morbidity of complete axillary clearance.
Cervical cancer ( Carcinoma Cervix)

Cervical cancer is the cancer of the cervix, which is the opening of the uterus and connects the uterus to the vagina. Indian women in particular are susceptible to cervical cancer as more than 1/3rd of the cervical cancer related deaths in the entire world happens here in India, which is about 74000 deaths annually. The leading cause for cervical cancer is HPV or Human Papillomavirus infection, which if left untreated and unchecked will result in cancer.

Alarming Signs of Cervical Carcinoma:
Early lesions and precancerous lesions have no symptoms
Abnormal vaginal bleeding such as bleeding after vaginal intercourse, bleeding after menopause, bleeding and spotting between periods or longer/heavier periods
Abnormal vaginal discharge
Late stage disease may cause lower extremity swelling, problem with urine and/or stool passage
Screening Guidelines:
Cervical cancer screening is most effective screening programme of any cancer disease resulting in significant decrease in mortality from carcinoma cervix
United state preventive services task force (USPSTF) recommend cervical cancer screening starting at age 21 yrs.
Between age 21-30 years cytology recommended at 3 year interval and HPV testing is not recommended.
Between 30-65 years cytology every 3 year or cytology +HPV testing every 5 year.
If previously adequately screened screening can be discontinued after 65 years.
Women with prior total hysterectomy and no CIN can discontinue screening.
Apart from breast and cervical cancers, certain other cancers have also reported an alarming increase such as:-

Ovarian cancer (Carcinoma Ovary)

Starting in the ovaries, diagnosis of this type of cancer is usually delayed due to lack of visible symptoms in the initial stages. About 85% to 90% of ovarian cancers are epithelial ovarian carcinomas. Epithelial ovarian cancers tend to spread to the lining and organs of the pelvis and abdomen (belly) first. This may lead to the buildup of fluid in the abdominal cavity (called ascites). As it advances, it may spread to the lung and liver, or, rarely, to the brain, bones, or skin. The main treatments for ovarian cancer are surgery and chemotherapy.

Cancer of the endometrium (Carcinoma Endometrium)

Endometrium is the lining of the uterine wall and has along with ovarian, uterine and cervical cancer is also increasing in occurrences throughout India and the world.

The grade of an endometrial cancer is based on how much the cancer forms glands that look similar to those found in normal, healthy endometrium.
Grade 1 tumors have 95% or more of the cancerous tissue forming glands.
Grade 2 tumors have between 50% and 94% of the cancerous tissue forming glands.
Grade 3 tumors have less than half of the cancerous tissue forming glands. Grade 3 cancers tend to be aggressive and have a poorer outlook than lower-grade cancers.
Treatment Options:

Cervical cancer along with Ovarian, uterine and endometrial cancer can be treated using the following methods:

1. Surgery: Radical Hysterectomy primarily preferred option for early stage disease. Both open and minimal invasive approaches are suitable.
For precancer high grade lesion conisation is also option for compliant patient.
In young suitable patient willing for childbearing trachelectomy is also possible in very early lesion.
Depending on risk factors after surgery adjuvant treatment may be advised.
2. Radiation therapy or Combined Radiation therapy+Chemotherapy: Alternative to surgery in early stage and choice in late stage.

Prevention:

Certain prevention techniques that would be advisable to detect cancer in its early stages would be,
Regular Pap smear tests for cervical cancer
Taking vaccines for cervical cancer
Regular mammograms and checkups for breast cancer
Changing lifestyles to reduce stress
Changes in diet to reduce risks
Leading a healthy lifestyle with regular exercise
3466
people found this helpful
Post Doctoral Fellowship In Gynecologic Oncology, MS - Obstetrics & Gynaecology, MBBS Bachelor of Medicine & Bachelor of Surgery
Cancer is a debilitating disease which can destroy lives and families because of its medical and emotional toll. Those people who treat cancer patients are caregivers and have a medical responsibility according the the Hippocratic oath to prolong the lives of their patients as much as possible, and to make them feel better from a psychological standpoint.
A caregiver is a person who is not paid who helps the cancer patient recover. The primary caregiver is usually a spouse, partner, or adult child. Sometimes close friends and neighbors become caregivers. Caregivers are vital because they help provide the medical care and psychological support needed to ensure that people with cancer live a long and happy life. Cancer patients rely on caregivers since they are most likely to be treated in outpatient centers and not directly in the hospital. Some cancer patients may even be treated at home due to technological and medical advancements.
Caregivers do many things. They help feed, dress, and bathe the patients. They arrange schedules, manage insurance issues, and provide transportation for the patients. Basically speaking, they take care of all of the patient's needs. They become part of the medical team because they have to ensure that the patients take all of their medicines on time, receive necessary medical treatment, and attend their appointments in a timely manner.
Because caregivers are necessary for a cancer patient to fully recover, they must show love and empathy towards the patient, and treat him or her well. Caregivers must also determine when a patient wants to perform a task, but is unable to. One such example is bathing. In this instance, the caregiver must tell the person that he or she needs help in performing the task. Because cancer patients who are independent recover faster and better, the caregiver must encourage the patient to do as many tasks by him or herself as possible.
Caregivers must make the patients feel better psychologically by emphasizing the positive points of treatment, and by discussing topics the patient wants to hear. They should also allow the patient to make as many choices as possible, even if it is discontinuing treatment altogether.
The above mentioned tips are vital in ensuring that cancer patients live out their diagnosis in good spirits and health, and make a solid and quick recovery. Caregivers rejuvenate cancer patients, therefore their role should not be taken lightly. In case you have a concern or query you can always consult an expert & get answers to your questions!
3229
people found this helpful
Post Doctoral Fellowship In Gynecologic Oncology, MS - Obstetrics & Gynaecology, MBBS Bachelor of Medicine & Bachelor of Surgery
We all hear about cervical or ovarian cancer, but who hears about vaginal cancer? The fact is that vaginal cancer, while uncommon, can be deadly if left undiagnosed and treated. Many women with vaginal cancer may not even know that they have it until it is too late. The cancer itself, and treatment options are discussed here!
The vaginal canal is sometimes referred to as the 'birth canal' because it leads from the opening of the cervix to the outside of the body. There are two main types of vaginal cancer: squamous cell carcinoma, and adenocarcinoma. Squamous cell carcinoma forms in the thin, flat cells that line the vagina. It grows slowly and usually does not metastasize, but when it does, it can spread to the lungs and liver, thereby being potentially deadly.
Adenocarcinoma grows in the secretory glands of the vagina. This type of cancer is more common, and more likely to metastasize. This type of cancer appears most commonly after menopause.
Women who are above the age of 60, exposed to DES while in the womb, have had HPV, have had cervical cancer, or a history of abnormal cells in the cervix, have had uterine cancer, or a history of abnormal cells in the uterus, and have had a hysterectomy for cancer or other health problems affecting the uterus are more likely to develop vaginal cancer.
Vaginal cancer manifests itself in the form of pain or abnormal bleeding. However, since it is oftentimes symptomless, it may only be detected during yearly pelvic exams and pap smears. Bleeding and discharge in between periods, pain during intercourse, pain in the pelvic area, vaginal lumps, pain while urinating, and constipation are all signs of vaginal cancer.
This cancer can often be detected by physical exams, pelvic exams, pap smears, colposcopies, biopsies, Treatment works better if the cancer has not metastasized, the tumor size, the grade of the tumor cells, if there are symptoms at diagnosis, if the patient is younger and in good relative health, and if the cancer has gone into permanent remission.
Treatment options include hysterectomy, vaginectomy, brachytherapy, dystilbol, pelvic exams, and vulvectomy. As can be seen, the only viable treatment option in many cases is either minor or major surgery which results in removal in part or all of the reproductive tract organs.
Vaginal cancer patients have a better outlook than ever before. Vaginal cancer is no longer the silent killer that it used to be, and many patients are living long and productive lives long after treatment. In case you have a concern or query you can always consult an expert & get answers to your questions!
3169
people found this helpful
Post Doctoral Fellowship In Gynecologic Oncology, MS - Obstetrics & Gynaecology, MBBS Bachelor of Medicine & Bachelor of Surgery
Cancer is that word that many people dread to hear, yet it is a real scourge and can have deadly effects. One such type of cancer is ovarian cancer, which claims countless lives in India every year, yet is not talked about because of social taboos. Because cancer cells are regular cells whose growth is uncontrolled, it is important to know what ovarian cancer is, what causes it, and how to prevent it.
Ovarian cancer is cancer of the ovarian cells. Ovaries are the reproductive glands containing eggs, which only women have. Women usually have one ovary on each side, and the ovaries produce the hormones estrogen and progesterone, which is necessary for ovulation and pregnancy to occur. Three different cells comprise the ovaries, all of which can develop cancerous (malignant), and non-cancerous (benign) tumors. The cells covering the ovarian walls are called epithelial cells, which can become cancerous - most types of ovarian cancer are epithelial. Germ cell cancer grows in the cells producing the eggs, and stomural cancer grows in the cells that hold the ovaries together and produce reproductive hormones.
The good news is that in the majority of cases, the tumors are benign and never spread (metastize). These tumors are non cancerous and can easily be removed. Malignant tumors, however, are cancerous. These can, and often times, do spread to other parts of the body (metastize) and can kill the women having them.
A risk factor is any action people take to increase their likelihood of getting a certain type of cancer. With ovarian cancer, age is a big factor, with older women more likely to develop this type of cancer than younger women. Ovarian cases are rare in women under age 40, with the bulk of patients being post-menopausal. About 50% of ovarian cancer cases are in women who are 63 or older.
More obese women (those with a BMI of 30 or higher) are more likely to develop ovarian cancer than skinnier women. Women who had a successful pregnancy before age 26 are less likely to develop ovarian cancer. By contrast, women who had their first kid after age 35, or who have never had children, are more likely to develop ovarian cancer.
Also, while there is no direct correlation, there is thought to be a link between breastfeeding and lower rates of ovarian cancer.
Women who use oral contraceptives have a lower risk of developing ovarian cancer. The risk lowers dramatically after 3-6 months of using the pills, and remains low long after the pills are taken, or even stopped.
Also, getting a tubal ligation, or having a hysterectomy lowers the risk of developing ovarian cancer.
While there is no known cause of ovarian cancer, certain women carrying the BRCA1 and 2 genes will develop ovarian cancer, so it can be genetic.
Most women only have one risk factor for ovarian cancer, which in itself is not significant. However, since no woman wants to develop this type of potentially deadly cancer, she needs to know how to prevent it. Taking oral contraceptives for a long period of time has been shown to lower the risk of ovarian cancer. Tubal ligation has also shown a decreased risk.
While there is no one magic bullet for completely preventing ovarian cancer, lifestyle choices can definitely mitigate one's risk of developing this dangerous cancer. In case you have a concern or query you can always consult an expert & get answers to your questions!
3314
people found this helpful
Post Doctoral Fellowship In Gynecologic Oncology, MS - Obstetrics & Gynaecology, MBBS Bachelor of Medicine & Bachelor of Surgery
No one wants to hear or think about cancer, but the bitter truth is that many women, even those of reproductive age, develop various types of cancers of the reproductive tract, and many of these would still like to have children. Therefore they need to know the options and treatments available to them to allow them to become mothers.
Millions of women of all ages develop gynecological cancers, and many of them are very young. For example, 12% of all cervical cancer cases are in women under the age of 45. Better nutrition and medical care have given women to delay having their first child until their late 30's or early 40's for career reasons. This phenomena combined with increased survival rates for younger women with cancer means that many women with cancer would like to preserve their fertility.
The conventional treatment for any type of gynecological cancer used to be complete removal of the reproductive organs, however, advances in medicine have given health care providers other more pleasant and encouraging options. In one such surgical procedure for cervical cancer, the cervix is removed, but the uterus is left intact. Since the baby grows in the uterus, this still preserves fertility for many younger women with cervical cancer, which is the leading reproductive cancer currently facing women. Many other surgeries are done laparasocopically and are minimally invasive, leaving the most important reproductive organs intact, thus preserving fertility for these women.
For women who have to undergo radiation and chemotherapy to kill cancer cells, another problem emerges concerning fertility since these therapies can also destroy or kill cells necessary for reproduction. For decades, these women faced dim prospects of having a biological baby, but now Assisted Reproductive Therapy (ART) through Invitro Fertilization (IVF), though very costly, has significantly improved their reproductive prospects. Some ARTs include egg, and embryo freezing, whose success rate (unfreezing the embryo or egg and growing a healthy, living baby) has increased dramatically in the recent past.
While no woman wants to hear the words, "you can't have children because of your ovarian or cervical cancer," for some, it used to be a necessary part of life. However, recent medical and technological advances have made motherhood possible for these women. In case you have a concern or query you can always consult an expert & get answers to your questions!
2951
people found this helpful
Post Doctoral Fellowship In Gynecologic Oncology, MS - Obstetrics & Gynaecology, MBBS Bachelor of Medicine & Bachelor of Surgery
When someone has died of cancer it's highly likely to have such offensive odours for the people around the patient. It's because of some kind of secondary infections at and beyond the Tumor site. Don't you worry. Just maintain hygiene well at home.
Post Doctoral Fellowship In Gynecologic Oncology, MS - Obstetrics & Gynaecology, MBBS Bachelor of Medicine & Bachelor of Surgery
Please refrain from bad habits like smoking, chronic alcoholism, tobacco chewing, etc. Follow good diet plan and do regular exercise.
8
people found this helpful
Post Doctoral Fellowship In Gynecologic Oncology, MS - Obstetrics & Gynaecology, MBBS Bachelor of Medicine & Bachelor of Surgery
We live in an age where every single individual, more or less, is exposed to the risk of cancer. It is probably an unfavorable lifestyle we lead that deprives us of good health. This might alarm many but considerable changes in lifestyle can help you realize cancer as a preventable disease. Cancer does not only make you undergo severe suffering but it also affects your friends and family. The pallor of misery spreads wider than you think.
Here are a few tips that can help reduce the risk of cancer
Abstain from tobacco: Consuming raw tobacco or smoking tobacco can be equally detrimental to your health. Tobacco increases your chances of contracting the disease. As is known, passive smoking can also affect your health adversely. Tobacco can be the potential cause behind cancer of the mouth, throat, larynx, lungs, oral cavity and even the pancreas. It might harm your kidneys and cervix. It is upon you to quit tobacco at the earliest possible. One should also try and persuade friends and relatives to give up smoking.
Drink alcohol in moderation: Complete abstinence from alcohol might not be possible if you have already been ushered into your work- life. The society might require you to be an occasional drinker. It is important to drink in moderation. Crossing the limit can propel consequences as serious as cancer of the stomach, pancreas, liver and the heart.
A balanced and nutritious diet: Deciding on a plant- based diet or a Mediterranean diet can aid your fight against the risk of cancer. A Mediterranean diet will involve green leafy vegetables, lots of fresh fruits, whole grains, mixed nuts, legumes and also the use of extra- virgin olive oil. Fish can be a safe bet but red meat should be avoided. One must also try to avoid processed meat as they tend to make you prone to the risk of cancer.
Immunization: Hepatitis B and HPV or Human papilloma virus vaccines are extremely necessary to protect you against the sexually transmitted types of cancer.
Sun protection: Caring for your skin doesn't arise from vanity. Skin cancer is one of the most prevalent kinds of cancer; the chances of this disease can be restricted by remaining in shade especially during midday, by wearing covered clothes and by using a good sunscreen lotion repeatedly while outside.
Exercise diligently: Did you think it was okay to have weaker muscles and bulging layers of fat? If yes, you probably have grown numb to the inadequacies you face in result. Unchecked fat can lead to obesity which further complicates health conditions. Metabolic activity differs from person to person. Regular exercising can help regulate metabolism according to the needs of your body. Physical exercise protects you against the risk of breast and colon cancer. Moderate or vigorous physical activity for 150 to 75 minutes a week respectively can reduce the risk of cancer.
In case you have a concern or query you can always consult an expert & get answers to your questions!
3019
people found this helpful
Post Doctoral Fellowship In Gynecologic Oncology, MS - Obstetrics & Gynaecology, MBBS Bachelor of Medicine & Bachelor of Surgery
Chemotherapy can be frightening, and the very thought of going through it can be an ordeal for most people. Many resources and tips can be used to minimize the discomfort and lessen the burden.
Let us have a look at a few of these.
Support network: Chemotherapy can be physically daunting and more than the treatment a person needs all the emotional and moral support he/she can get. Have friends and family always by your side. You can have peace of mind when there is a person you can trust and bank upon in taking care of you.
Discuss the medication with your oncologist: Before understanding the treatments have a detailed discussion about the current medication you are undergoing, as this may hamper the chemotherapy treatment. The dosage has to be adjusted accordingly.
Keep the body hydrated: Your body gets dehydrated on the day of the treatment. Please ensure that the body is properly hydrated and plenty of fluids are there in the body.
Be comfortable: Taking chemotherapy can have an effect on your morale. Hence make sure that you are keeping yourself occupied with books and games or your favorite music to while away the time.
Wear comfortable clothes: This makes all the difference in the treatment as having loose fitting clothes can relive pressures in your mind. Always choose clothes that you are comfortable in.
Ask questions: Chemotherapy treatments can and will cause side effects. Hence ask and keep yourself updated as much as possible. More importantly after the treatment ask questions on the possible recuperation period and how best to go about it.
Symptoms of nausea and vomiting: It is natural that most of the patients feel light headed or have a vomiting sensation when undergoing the treatment. Always make sure that the doctor or the nurse knows about it. Make yourself as comfortable as possible. Some medications to prevent nausea can be had along with the chemotherapy drugs.
Avoiding infection: Chemotherapy affects the immune system of the body. Hence it can get easily susceptible to diseases. Have a general cleanliness around your surroundings. Avoid crowds if possible and keep your hands always clean and wear clean, comfortable clothes that don't stick to the body.
Right diet: Chemotherapy makes you prone to weight loss. Hence having the desired nutritional levels is mandatory. Consult a dietician and eat healthy. It is not advisable to gain weight either during or after chemotherapy.
Adequate Rest: Our body needs all the rest that it can get when undergoing chemotherapy. Make sure that the body gets proper sleep and is relaxed. You can try for meditation and simple yoga exercises that can help in rejuvenating the body.
Chemotherapy treatment can be emotionally daunting. Having a few precautions like the ones stated above can make all the difference in how successful we are in coping with it.
In case you have a concern or query you can always consult an expert & get answers to your questions!
2969
people found this helpful
Near By Doctors
MBBS, MS - Oncology, DNB ( General Surgery )
Oncologist
Book Appointment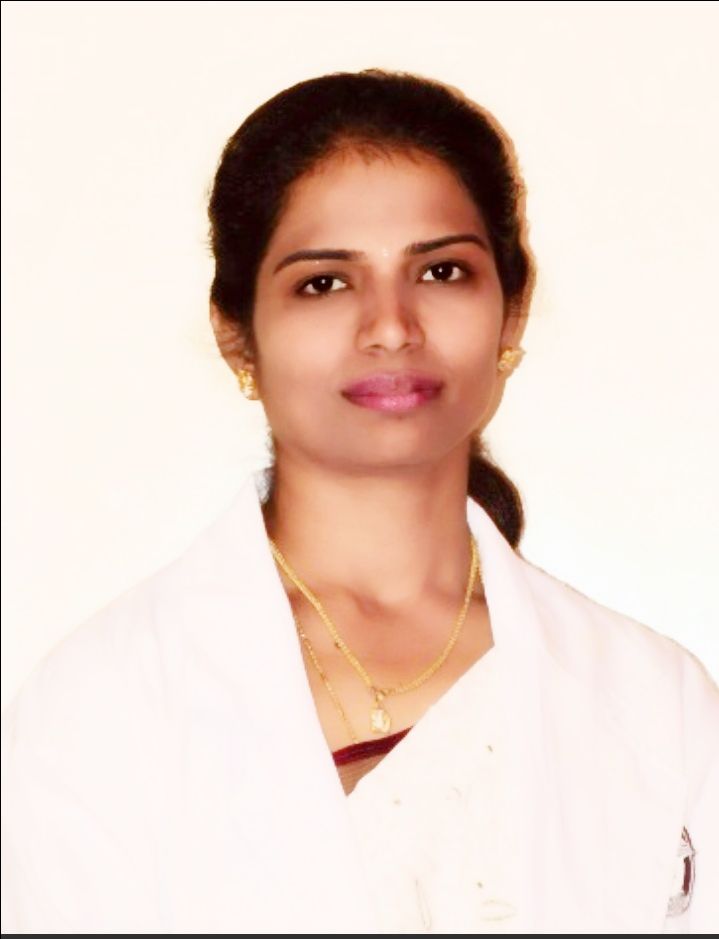 MBBS Bachelor of Medicine and Bachelor of Surgery, Diploma In Medical Radio Therapy, DNB
Oncologist
HCG - Health Care Global,
Book Appointment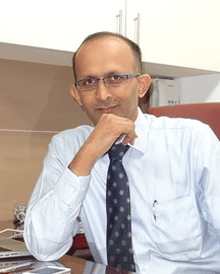 MBBS, DNB Gen Surgery, DNB Surgical Oncology
Oncologist
MACS Clinic (Dr. Sandeep Nayak),
Book Appointment

MBBS, M.S., MCh - Surgical Oncology
Oncologist
Book Appointment