Personal Statement
My favorite part of being a doctor is the opportunity to directly improve the health and wellbeing of my patients and to develop professional and personal relationships with them.
...more
My favorite part of being a doctor is the opportunity to directly improve the health and wellbeing of my patients and to develop professional and personal relationships with them.
More about Dr. Ravindra P
Dr. Ravindra P is a popular Dentist in Cresta Speciality Clinic, Bangalore. He has over 14 years of experience as a Dentist. He has done BDS . You can consult Dr. Ravindra P at Somu Dental Care in Cresta Speciality Clinic, Bangalore. Don't wait in a queue, book an instant appointment online with Dr. Ravindra P on Lybrate.com.

Lybrate.com has a nexus of the most experienced Dentists in India. You will find Dentists with more than 27 years of experience on Lybrate.com. You can find Dentists online in Bangalore and from across India. View the profile of medical specialists and their reviews from other patients to make an informed decision.
Info
Education
BDS - R V Dental College - 2005
Location
Book Clinic Appointment with Dr. Ravindra P
#4-77/10Th Cross, 4Th Main, Laxminarayanapuram, Srirampuram

,

Bangalore
Get Directions
Services
Submit Feedback
Submit a review for Dr. Ravindra P
Your feedback matters!
Write a Review
Feed
Nothing posted by this doctor yet. Here are some posts by similar doctors.
Good evening Dear Thanks for the query Yes it's very much possible to raise the bite up to 1 or 2 mm as per requirement. It can be done with the help of bite planes or with orthodontic treatment. Better visit your Dentist and do disscuss with him/her.
1
person found this helpful
MDS Orthodontics and Dento Facial Orthopedics, MBA Hosipital Adminstration, Fellow of Academy of General Education (FAGE), BDS
That means you are having caries tooth that is nearer to the nerve, so better to go to dentist, may be root canal treatment is the permanent option.
1
person found this helpful
Dear, if u are using thermoseal since 6 months and it is not giving you any relief then there are little chances of root exposure due to gum disease but other problems like caries or attrition wasting of tooth can be possibilities. U should now get a professional examination done by a dentist for the management of your problem. Thanks n healing regards.
4
people found this helpful
Hyperdontia is a peculiar and quite rare dental problem which involves the growth of excess number of teeth. It can appear during birth and last till the primary teeth fall out to be replaced by the permanent set of teeth, or appear with the rise of the permanent teeth. If a person shows a tendency to grow more than 20 temporary teeth or more than 32 permanent teeth, he or she suffers from hyperdontia.
Where do the additional teeth occur?
The additional teeth or supernumerary teeth can appear anywhere inside the mouth or dental arch, but the most common ones are called wisdom teeth and they grow as anterior molars after a certain age. Extra teeth in new born infants are called natal teeth. Occurrence of more than 4-6 supernumerary teeth is rare, although there have been known cases of more than 30 supernumerary teeth.
Why does hyperdontia occur?
1. Hyperdontia often occurs in association with a few select disorders like cleidocranial dysplasia, Ehler - Danlos syndrome, Gardner syndrome, and cleft lip and palate.

3. It could also possibly be due to genetic or environmental factors.
What problems does it pose and how can hyperdontia be corrected?
1. The existence of extra teeth often causes problems in speaking.
2. It may also cause deformation in the mouth region, and impediments in a lot of other functional activities like eating.
3. In rare cases, the extra tooth/teeth may be agents of tumors or cysts.
4. Therefore, treatment must be swiftly undertaken so as to remove the extra teeth and prevent rise of further teeth in the same spot.
5. Sometimes, hyperdontia also leads to overcrowding and misshapen rows of teeth; this can also be corrected with extensive procedures.
2
people found this helpful
Mouth ulcer cause a) deficiency of folic acid, iron, bcomplex, b12, vit c mineral deficiency like zinc, b) weak immune system, hormonal imbalance, c) bowel disease, stomach disorder, d) viral infection, e) oily/spicy/salty food, food allergy, f) stress, g) unhygienic dental condition, tongue bite treatment 1. Apply metrogyl dg gel 2-3 times daily 2. Take one tablet of folvite 5mg daily and one capsule of becosule daily for one month 3. Rinse your mouth with hexidine/aloevera juice 2-3 times daily 4. Avoid acidic/oily/spicy/soury/salty food/tea, coffee/tobacco, alcohol 5. Have diet rich in calcium, vitamin c like milk, cottage cheese, yogurt, orange juice 6. Brush your teeth with soft brush twice daily 7. Maintain good oral hygiene.
Here are 7 simple ways you can naturally whiten your teeth. 1. Try Oil Pulling Oil pulling is a traditional Indian folk remedy meant to improve oral hygiene and remove toxins from the body. The practice involves swishing oil around in your mouth to remove bacteria, which can turn into plaque and cause your teeth to look yellow (2). Traditionally, Indians used sunflower or sesame oil for oil pulling, but any oil will work. Coconut oil is a popular choice because it has a pleasant taste and offers many additional health benefits. Coconut oil is also high in lauric acid, which is known for its ability to reduce inflammation and kill bacteria (3, 4, 5, 6). A few studies have shown that daily oil pulling effectively reduces bacteria in the mouth, along with plaque and gingivitis (3, 7, 8). Streptococcus mutans is one of the primary types of bacteria in the mouth that cause plaque and gingivitis. One study found that daily swishing with sesame oil significantly reduced Streptococcus mutans in saliva in as little as one week (8). Unfortunately, there are no scientific studies to prove that oil pulling whitens your teeth. However, it's a safe practice and definitely worth a try. Many people claim their teeth are whiter and brighter after regular oil pulling. To oil pull, put 1 tablespoon of coconut oil in your mouth and push and pull the oil through your teeth. Coconut oil is solid at room temperature, so you may need to wait a few seconds for it to melt. Continue the oil pulling for a full 15–20 minutes. Be sure to spit the coconut oil into a toilet or trash can, as it could return to solid form once in your drain pipes and cause a clog. Unlike many other tooth whitening methods, coconut oil pulling does not expose your teeth to acid or other ingredients that erode the enamel. This means it is safe to do daily. BOTTOM LINE: Coconut oil pulling involves swishing oil in your mouth for 15–20 minutes to remove bacteria. Practicing this daily can reduce plaque and may brighten your teeth. 2. Brush With Baking Soda Baking soda has natural whitening properties, which is why it's a popular ingredient in commercial toothpaste. It's a mild abrasive that can help scrub away surface stains on teeth. Additionally, baking soda creates an alkaline environment in your mouth, which prevents bacteria from growing (9). This is not a remedy that will whiten your teeth overnight, but you should notice a difference in the appearance of your teeth over time. Science has not yet proven that brushing with plain baking soda will whiten your teeth, but several studies show that toothpaste with baking soda has a significant whitening effect. One study found that toothpastes containing baking soda were significantly more effective at removing yellow stains from teeth than standard toothpastes without baking soda. The higher the concentration of baking soda, the greater the effect (10). Furthermore, a review of five studies found that toothpastes containing baking soda removed plaque from teeth more effectively than non-baking soda toothpastes (11). To use this remedy, mix 1 teaspoon of baking soda with 2 teaspoons of water and brush your teeth with the paste. You can do this a few times per week. BOTTOM LINE: Brushing with a paste made with baking soda and water can reduce bacteria in your mouth and buff away surface stains. 3. Use Hydrogen Peroxide Hydrogen peroxide is a natural bleaching agent that also kills bacteria in your mouth (12). In fact, people have been using hydrogen peroxide for years to disinfect wounds because of its ability to kill bacteria. Many commercial whitening products contain hydrogen peroxide, although at a much higher concentration than you will use. Unfortunately, there aren't any studies to show the effects of rinsing or brushing with hydrogen peroxide alone, but several studies have analyzed commercial toothpastes containing peroxide. One study found that a toothpaste containing baking soda and 1% hydrogen peroxide led to significantly whiter teeth (13). Another study found that brushing with a commercial toothpaste containing baking soda and peroxide twice per day led to 62% whiter teeth in six weeks (14). However, there are some questions regarding the safety of hydrogen peroxide. While heavily diluted concentrations appear safe, strong concentrations or overuse can cause gum irritation and tooth sensitivity. There's also concern that high doses may cause cancer, but this has not been proven (15, 16, 17, 18, 19). One way to use hydrogen peroxide is as a mouthwash before you brush your teeth. Make sure you are using a 1.5% or 3% solution to avoid side effects. The most common concentration of hydrogen peroxide at the drugstore is a 3% solution. You can easily dilute this concentration to 1.5% by mixing equal parts peroxide and water. Another way to use hydrogen peroxide is by mixing it with baking soda to make a toothpaste. Combine 2 teaspoons of hydrogen peroxide with 1 teaspoon of baking soda and gently brush your teeth with the mixture. Limit the use of this homemade paste to a few times per week, as overuse can erode your tooth enamel. BOTTOM LINE: Hydrogen peroxide is a natural bleaching agent and can kill bacteria in your mouth. You can use it as a mouthwash or mix it with baking soda to form a whitening toothpaste. 4. Use Apple Cider Vinegar Apple cider vinegar has been used for centuries as a disinfectant and natural cleaning product. Acetic acid, which is the main active ingredient in apple cider vinegar, effectively kills bacteria. The antibacterial property of vinegar is what makes it useful for cleaning your mouth and whitening your teeth (20, 21, 22, 23). One study performed on cow teeth found that apple cider vinegar does have a bleaching effect on teeth. However, they also found that vinegar may soften the teeth (24). The acetic acid in vinegar has the potential to erode the enamel on your teeth. For this reason, you should not use apple cider vinegar every day. You should also limit the amount of time that apple cider vinegar is in contact with your teeth (25). To use it as a mouthwash, dilute it with water and swish it around in your mouth for several minutes. Make sure to rinse your mouth with plain water afterwards. BOTTOM LINE: Apple cider vinegar has antibacterial properties that may help whiten your teeth. However, overuse of vinegar can also erode the enamel on your teeth, so limit its use to a few times per week. 5. Use Fruits and Vegetables A diet high in fruits and vegetables may be good for both your body and your teeth. While they're no substitute for brushing your teeth, crunchy, raw fruits and vegetables can help rub plaque away as you chew. In particular, strawberries and pineapple are two fruits that have been claimed to help whiten your teeth. Strawberries Whitening your teeth with a strawberry and baking soda mixture is a natural remedy that has been made popular by celebrities. Proponents of this method claim that the malic acid found in strawberries will remove discoloration on your teeth, while the baking soda will buff away stains. However, this remedy has not been completely backed up by science. While strawberries may help exfoliate your teeth and make them appear whiter, they are unlikely to penetrate the stains on your teeth. A recent study found that a strawberry and baking soda mixture produced very little color change in teeth, compared to commercial whitening products (26). If you decide to give this method a try, limit its use to a few times per week. Despite studies showing that a strawberry and baking soda paste had a minimal effect on tooth enamel, excessive use could cause damage (27, 28). To use this remedy, smash up a fresh strawberry, combine it with baking soda and brush the mixture on your teeth. Pineapple Some claim that pineapple can whiten teeth. A study found that a toothpaste containing bromelain, an enzyme found in pineapples, was significantly more effective at removing tooth stains than a standard toothpaste (29). However, there is no evidence that eating pineapples produces the same effect. BOTTOM LINE: Certain fruits may have properties that help whiten teeth. Regularly consume raw fruits and vegetables to help rub off plaque and keep your teeth looking bright. 6. Prevent Tooth Stains Before They Happen Your teeth naturally yellow as you age, but there are some things you can do to prevent stains on your teeth. Limit Staining Foods and Beverages Coffee, red wine, soda and dark berries are infamous for staining teeth. That doesn't mean you have to completely avoid them, but you should limit the amount of time these substances are in contact with your teeth. If possible, drink beverages known to stain teeth out of a straw to prevent direct contact with your teeth. Moreover, brush your teeth soon after consuming one of these foods or beverages to limit their effects on the color of your teeth. Additionally, avoid smoking and chewing tobacco, both of which can cause tooth discoloration. Limit Sugar in Your Diet If you want whiter teeth, cut back on your sugar intake. A diet high in sugar supports the growth of Streptococcus mutans bacteria, the primary type of bacteria that causes plaque and gingivitis (30, 31). When you do consume a sugary food, brush your teeth soon after you eat. Get Plenty of Calcium in Your Diet Some tooth discoloration is caused by enamel eroding away and exposing the dentin underneath, which is yellow in color. Therefore, anything you do to strengthen the enamel of your teeth will help keep your teeth pearly white. Calcium-rich foods, such as milk, cheese and broccoli, may help protect your teeth from enamel erosion (32). BOTTOM LINE: A healthy diet with enough calcium can help prevent your teeth from becoming yellow. Brushing your teeth soon after you eat can also help prevent stains. 7. Don't Underestimate the Value of Brushing and Flossing While some tooth discoloration comes naturally with age, it is largely a result of plaque build-up. Regular brushing and flossing can help your teeth stay white by reducing bacteria in your mouth and preventing plaque build-up. Toothpaste gently rubs out stains on your teeth, and flossing removes bacteria that lead to plaque. Regular dental cleanings can also help your teeth stay clean and white. BOTTOM LINE: Daily brushing and flossing, along with regular cleanings at the dentist's office, prevent the build-up of yellowing plaque on your teeth. Here are some of the unproven methods: Activated charcoal: Brushing with powdered charcoal supposedly pulls toxins from the mouth and removes stains from teeth. Kaolin clay: Proponents of this method claim that brushing with clay helps remove stains from teeth. Fruit peels: Rubbing orange, lemon or banana peels on your teeth is claimed to make them whiter. Advocates of these methods claim they make teeth significantly whiter, but no studies have evaluated their effectiveness. This also means that they have not been tested for side effects when used on teeth. BOTTOM LINE: Activated charcoal, kaolin clay and fruit peels may help whiten your teeth, but no studies have evaluated the safety or effectiveness of these methods. Take Home Message There are several natural methods to help whiten your teeth. Most of these remedies work by gently removing surface stains on your teeth. However, most dentists offer whitening treatments that are much stronger than these natural remedies. They involve bleaching the teeth, which may be more effective for severe tooth discoloration.
1
person found this helpful
Its recommended to go for a root canal treatment now because swelling can increase and it can be more painful. That will affect your exams also. So its better you go for it. It wont take much time.
1
person found this helpful
How To Make Your Smile Perfect?
Brush or rinse immediately after consuming beverages or foods as theys causes stain.
Avoid the consumption of or exposure to products that stain your teeth, such as coffee, tea, and red wine. If you do choose to consume beverages that stain, consider using a straw so that the liquid bypasses your front teeth.
Strawberries naturally whiten teeth! Chop some up and add them to your salads, or enjoy some berries as a healthy snack. You can even mash up some strawberries and let them sit on your teeth for a brighter smile.

BDS, PG Diploma In PG Advance Course Of Oral Implantology On New Generation Implants, PGDHHM
Hello there can be many reasons for ulcers. But most common reasons for stress, vitamin b12 folic acid deficiency, or stomach upset. Firstly we have found out reason causing ulcer. Which type of ulcers are you suffering from painful or non painful, size and no of ulcers, frequency of recurrence, and systemic disease like diabetes or cardiac disease. Which types of medications you have taken before or taking all these type information is necessary to know exact nature of disease. Is it from months or years
1
person found this helpful
Acidity usually caused by not eating at proper time. You are young so there is little chance of any disease. But still you must first change your habit. Take lots of fruits and salad usually in morning. But no packed juice or citrus fruits. Eat at least 4 times. Keep your stomach full don't take medicine empty stomach except for acidity. Drink at least 5-6 glass of water. Try this for one month. And see the changes. Otherwise consult a gastro entetologist.
1
person found this helpful
View All Feed
Near By Doctors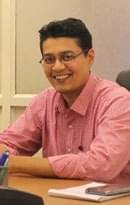 BDS, MDS - Periodontology and Oral Implantology
Dentist
Vignesh Dental Speciality Centre,
Book Appointment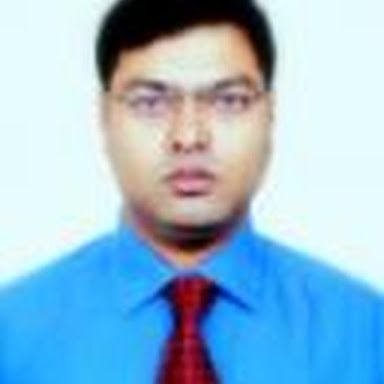 MDS, BDS
Dentist
I Smile Dental Care - Bellandur,
Book Appointment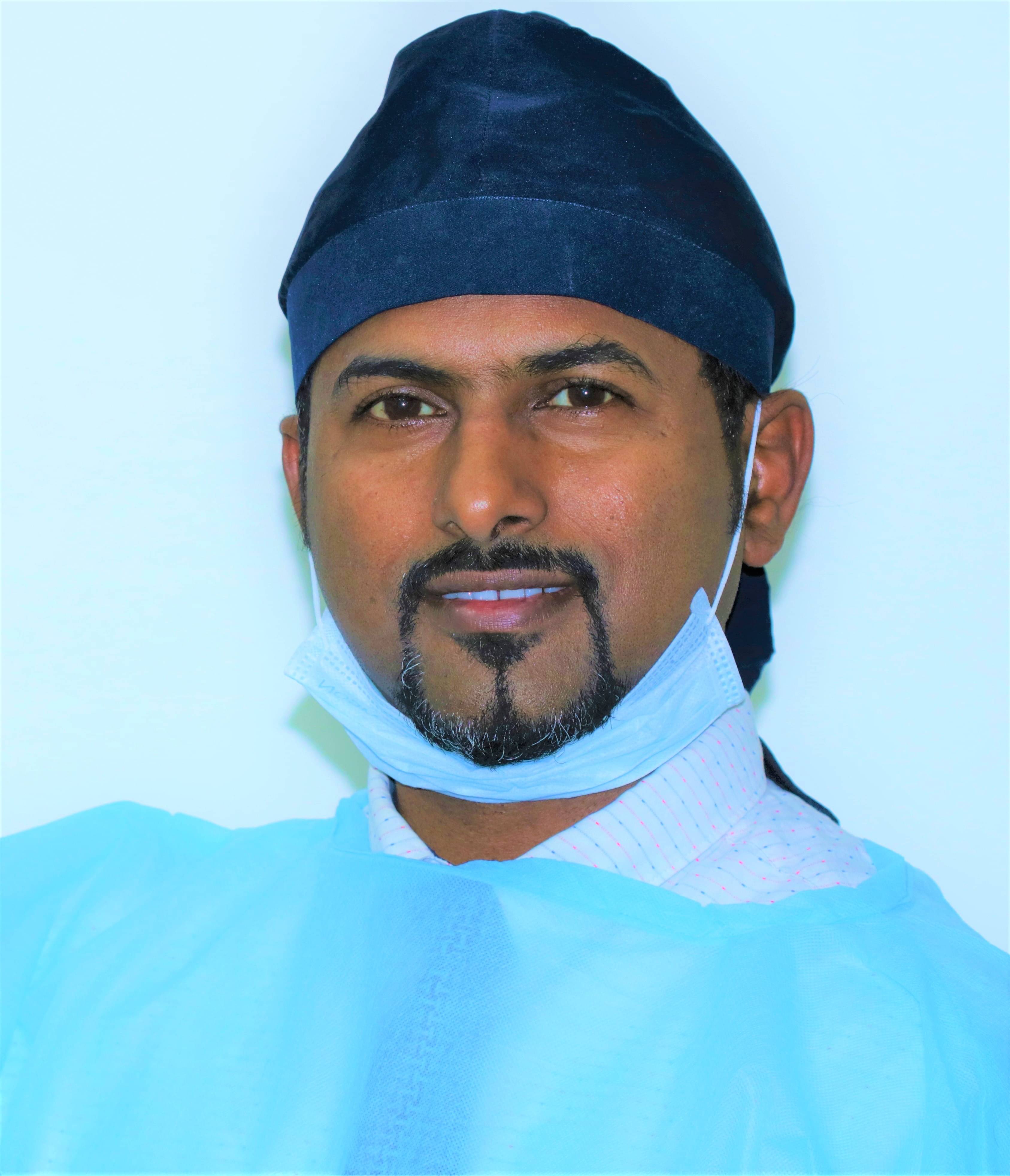 BDS, MDS - Oral & Maxillofacial Surgery, FICOI
Dentist
Dr.Sudhakara Reddy's Dental Implant Studio,
Book Appointment