Personal Statement
I want all my patients to be informed and knowledgeable about their health care, from treatment plans and services, to insurance coverage. Doctor is an active member of Indian Academy of...
...more
I want all my patients to be informed and knowledgeable about their health care, from treatment plans and services, to insurance coverage. Doctor is an active member of Indian Academy of Aesthetic & Cosmetic Dentistry, Indian Academy of Aesthetic & Cosmetic Dentistry
More about Dr. Ratan Salecha
Dr. Ratan Salecha is a renowned Dentist in Basavanagudi, Bangalore. He has been a successful Dentist for the last 16 years. He has completed PG in Esthetic, BDS . You can consult Dr. Ratan Salecha at Salecha Dental Clinic, Dr Ratan Salecha in Basavanagudi, Bangalore. Don't wait in a queue, book an instant appointment online with Dr. Ratan Salecha on Lybrate.com.

Lybrate.com has a nexus of the most experienced Dentists in India. You will find Dentists with more than 28 years of experience on Lybrate.com. You can find Dentists online in Bangalore and from across India. View the profile of medical specialists and their reviews from other patients to make an informed decision.
Info
Education
PG in Esthetic - Buffalo University,New York - 2006
BDS - Bangalore Institute of Dental Sciences Hospital - 2002
Professional Memberships
Indian Academy of Aesthetic & Cosmetic Dentistry
Location
Book Clinic Appointment with Dr. Ratan Salecha
No.6/3, Opposite To Sharadha Rotary Hospital, 1St Cross, Shankarapuram, Basavanagudi

,

Bangalore
Get Directions





Services
Submit Feedback
Submit a review for Dr. Ratan Salecha
Your feedback matters!
Write a Review
Feed
Nothing posted by this doctor yet. Here are some posts by similar doctors.
Shared 9 months ago • Featured Tip

Bachelor of Ayurveda, Medicine and Surgery (BAMS)
Ayurveda, Lakhimpur Kheri
पायरिया आमतौर पर होने वाली दांतों की एक ऐसी गंभीर बीमारी है जो दांतों के आसपास की मांसपेशियों को संक्रमित करके उन्हें हानि पहुंचाने का काम करती है. यानी पायरिया दांतों और मसूड़ों को प्रभावित करने वाली बिमारी है. इससे पीड़ित व्यक्ति को खान-पान में परेशानियों का सामना करना पड़ता है. पायरिया, स्वास्थ्य से जुड़े अनेक कारणों की वजह से हो सकती है. ये बिमारी सिर्फ दांतों से जुड़ी समस्याओं तक सीमित नहीं रहती है. ये समस्‍या दरअसल दांतों और मसूड़ों पर निर्मित हो रहे जीवाणुओं के कारण उत्पन्न होती है.
पायरिया के समस्या की शुरुवात दांतों में खान पान के कण अटकने और दांतों के सड़ने, दांतों पर अत्यधिक मैल जमने से होती है. इस बिमारी की पहचान मुंह से दुर्गन्ध आना और मुंह में अरुचिकर स्वाद का निर्माण होना, जीवाणुओं का पसरण, मसूड़ों में जलन का एहसास होना और छालों का निर्माण होना, जरा सा छूने पर भी मसूड़ों से रक्तस्राव होना इत्यादि होते हैं. यहाँ पर हम आपको पायरिया के कुछ उपचार के बारे में बताने जा रहे हैं.
1. नमक और हल्‍दी
नमक और हल्दी का प्रयोग दांतों के स्वास्थ्य के लिए किया जाता रहा है. इसके लिए आपको चुटकी भर सादा नमक और चुटकी भर हल्दी में 4-5 बुंद सरसों का तेल मिला कर उसे उंगली से दांतों पर लगाकर 20 मिनट तक रखें और लार आने पर थूकते रहें.
2. सरसों तेल और सेंधा नमक
पायरिया के उपचार हेतु प्रचलित औषधियों में से एक ये भी है. सरसों के तेल में सेंधा नमक मिलाकर दांतों पर लगाने से दांतों से निकलती हुई दुर्गन्ध और रक्त बंद हो जाती है. इसके साथ ही दांतों को मजबूती भी मिलती है.
3. अरंडी का तेल
अरंडी के तेल में भी कई औषधीय गुण मौजूद होते हैं. इसके लिए 200 मिलीलीटर अरंडी का तेल, 5 ग्राम कपूर, और 100 मिलीलीटर शहद को अच्छी तरह मिला इसको एक कटोरी में रखकर उसमे नीम के दातुन को डूबोकर दांतों पर मलने से भी पायरिया दूर होती है.
4. कच्‍चे अमरुद
कच्चे अमरुद में मौजूद विटामिन सी दांतों के लिए बहुत लाभकारी होता है. जब पायरिया की समस्या हो तो कच्चे अमरुद पर थोडा सा नमक लगाकर खाने से भी इसके उपचार में मदद मिलती है.
5. नीम की पत्तियां
नीम की पत्तियाँ हमारे कई बिमारियों को जड़ से मिटाने का काम करती हैं. पायरिया को दूर करने के लिए इसके पत्तों की राख में कोयले का चूरा और कपूर मिलाकर रोज रात को लगाकर सोएं. इससे पायरिया तो दूर होगा ही साथ में ये पाउडर मसूड़ों से रक्तस्राव और पस के निर्माण पर नियंत्रण रखता है. मुंह से दुर्गन्ध हटाने में भी ये सहायक होता है.
6. प्याज
पायरिया में प्याज का इस्तेमाल करने के लिए इसके टुकड़ों को तवे पर गर्म कीजिए और इसे दांतों के नीचे दबाकर मुंह बंद कर लें. ऐसा करने से 10-12 मिनट में मुंह में लार इकट्ठी हो जाएगी. इसके बाद इसे मुंह में चारों ओर घुमाइए फिर इसको निकाल फेंकिए. पायरिया को दूर करने के लिए इसे दिन में 4-5 बार 8-10 दिन तक करना चाहिए.
7. आंवला
आंवला से होने वाले कई औषधियों लाभों में एक इसका पायरिया को दूर करने की क्षमता है. इसके लिए आंवला को जलाकर सरसों के तेल में मिलाएं फिर इसे मसूड़ों पर धीरे-धीरे मलने से आपको लाभ होगा.
8. काली मिर्च
काली मिर्च का प्रयोग हम लोग मसाले के रूप में तो हमलोग करते रहे हैं लेकिन पायरिया को दूर करने में भी इसका इस्तेमाल किया जा सकता है. इसके लिए काली मिर्च के चूरे में थोडा सा नमक मिलाकर दाँतों पर मलने से इस समस्या से निजात मिलती है.
9. घी और कपूर
घी और कपूर भी पायरिया को दूर करने में सहायक सिध्द होते हैं. घी में कपूर मिलाकर दाँतों पर मलने से भी पायरिया मिटाने में सहायता मिलती है.

8
people found this helpful
Asked for female, 44 years

There are many reasons for ulcers for ex:- stress ulcer, drug allergy, systemic disease, multi-vitamin deficiency, stomach upset etc. I suggest you visit a dentist to find the etiology of ulcer for proper treatment.
1
person found this helpful
Asked for male, 2 years old from Kanpur

Hi lybrate-user! its good to hear that you stopped smoking! apart from yellowing your teeth it is also a leading cause of oral cancer. To make your teeth white again you can 1. Go to a dentist, get scaling and polishing done. Ask for bleaching your teeth. 2. Try rubbing strawberries on your teeth. Keep it for 2-3 mins and rinse. Repeat 3 times a week. There are various home based methods which proclaim to brighten up your teeth but over zealous use of them can lead to enamel weakening and porosities and hence teeth sensitivities.
3
people found this helpful
Asked for male, 32 years old from Bangalore
show to the dental surgeon who will treat you need deep curettage and dressing to facilitate eruption of wisdom tooth under antibiotic cover and finally removal of teeth.
1
person found this helpful
Asked for male, 29 years old from Hyderabad

Go to dentist and if cavity due to caries then excavate caries and fill it with composite filling material.
5
people found this helpful
Asked for Male, 42 years old from Dehradun

Almost every person has some degree of bad breath upon waking in the morning (this is called morning breath) and is easily eliminated by brushing the teeth. It is only when bad breath progress after brushing ones teeth that a diagnosis of halitosis can be made. Halitosis is often caused by a mouth or throat infection or in response to a food item in one's diet. The main food culprit is garlic which can often be easily counteracted by eating parsley. Oral health conditions can also cause bad breath and are responsible for the development of halitosis in 85-90% of bad breath sufferers. Severe diets which restrict carbohydrate intake such as ketogenic diets are also responsible for the development of bad breath. Certain anatomical deviations such as corrugations or striations in the tongue do allow for the accumulation and growth of bacteria in the oral cavity. Certain foods Foods such as garlic, onions and spicy foods etc. Cause foul smelling breath after eating them. These foods are absorbed into the bloodstream, transferred into the lungs and become expelled in the air you breathe. Regular eating of such foods is likely to cause halitosis. People who diet are more likely to develop unpleasant breath from infrequent eating. You also get direct expulsion of these gases from your digestive tract. Poor oral health care Without proper and regular brushing, flossing and routine examinations by your dentist, food remains in the mouth causing bacteria to multiply and produce toxic waste which in turn causes breath odor. Food stuck on the teeth, gums, and tongue creates an environment where bacteria can feed and multiply. These bacteria release certain chemicals as a by-product which causes damage and decay of the gums and teeth. The chemicals that are released by the bacteria and the resulting decay in the mouth contribute to the bad breath. Improper cleaning of dentures Dentures that are not cleaned properly may be collecting bacteria and food particles which cause bad breath. Periodontal disease One of the primary symptoms of periodontal gum disease is foul, odorous breath, and an unpleasant taste in the mouth. This condition requires immediate care by an oral health professional. Dry mouth (xerostomia) This condition is often a large contributor to halitosis. It occurs when the flow of saliva decreases. Saliva is required to cleanse the mouth and remove particles that may cause odor. Xerostomia may be caused by certain medications, a salivary gland disorder, or by continuously breathing through the mouth instead of the nose. Tobacco products Not only do tobacco products such as cigarettes, cigars, smokeless tobacco and snuff stain the teeth and put the body at risk for a host of other diseases, they also contribute to bad breath. Tobacco products cause bad breath, stained teeth, reduces one's ability to taste foods and irritates the gum tissue. Tobacco users are more likely to suffer from periodontal disease and are at greater risk for developing oral cancer. Medical condition Bad breath may be an indication or symptom of any of the following conditions. However, each individual may experience different symptoms such as: A respiratory infection Infection of the nose, windpipe, or lungs Chronic bronchitis Post nasal drip Chronic sinusitis Diabetes Gastrointestinal disorders Liver or kidney disorders Severe dieting Dieters may develop unpleasant "fruity" breath from keto-acidosis which is due to the breakdown of chemicals during fasting. Restriction of caloric intake leads to hunger which can lead to a dry mouth. Factors that affect the airways and cause bad breath: Nasal Polyps Foreign bodies Sinusitis Dryness Bronchitis Pneumonia Factors that affect the esophagus and stomach and cause bad breath: Gastritis and food reflux (GERD- gastro-esophageal reflux disease) Stagnation of food FOR MEDICATION CONSULT ONLINE IN PRIVATE.
2
people found this helpful

Lybrate-user these repeated ulcers could be due to any sharp tooth, hormonal changes, stress consult a denbtist.
2
people found this helpful
Asked for male, 20 years old from Mumbai
Kindly show her to your family doctor and he will seek advise from ent surgeon, dental surgeon and orthopedic surgeon as required. Ideal will be to consult in medical college for advise.
1
person found this helpful
View All Feed
Near By Doctors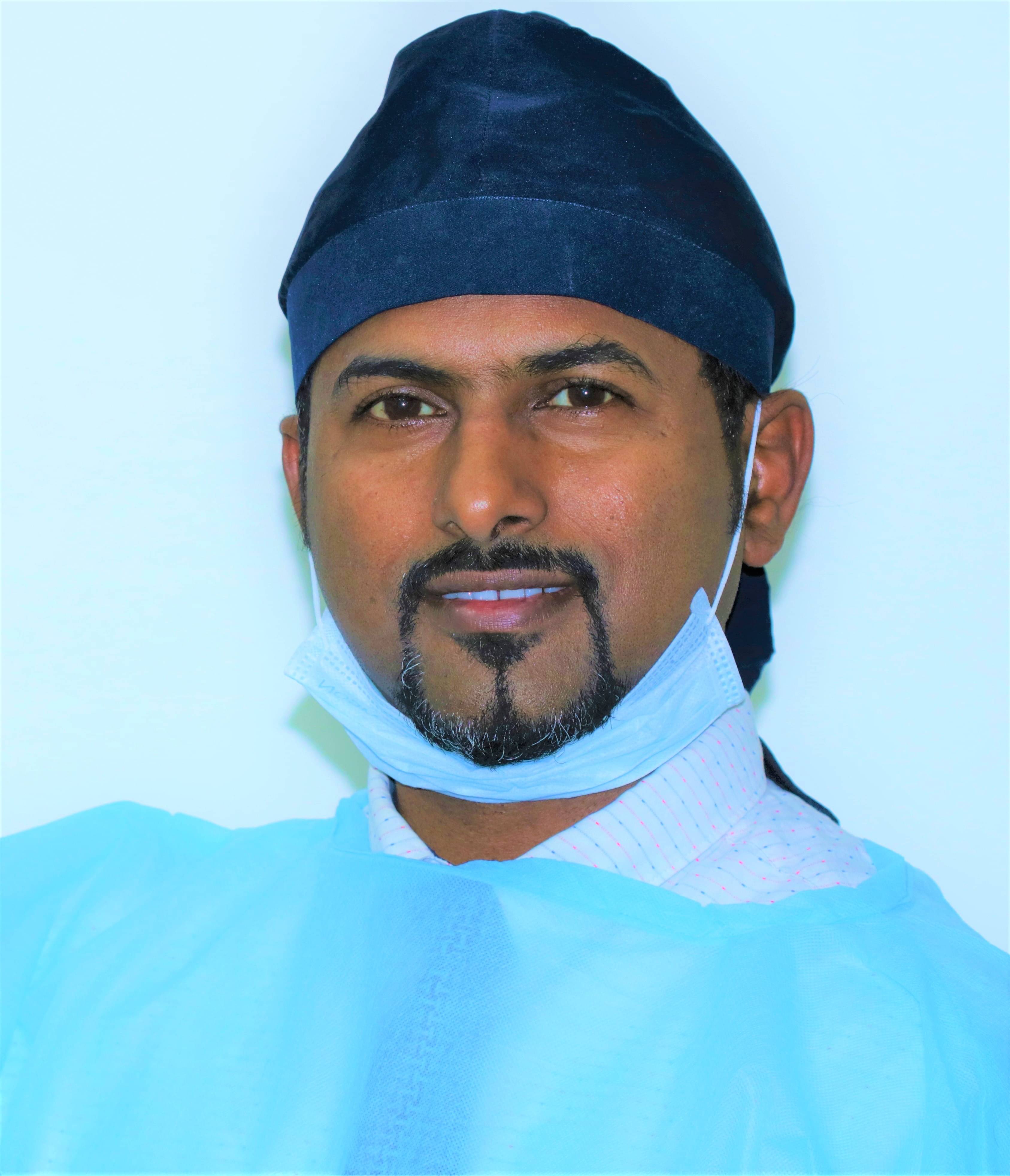 BDS, MDS - Oral & Maxillofacial Surgery, FICOI
Dentist
Dr.Sudhakara Reddy's Dental Implant Center,
Book Appointment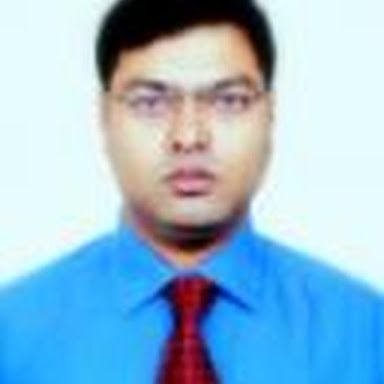 MDS, BDS
Dentist
I Smile Dental Care - Mahadevapura,
Book Appointment