Personal Statement
Dr. Jagdish Chaturvedi is an ENT specialist with sound basic skills in treating common ear, nose, throat diseases and advanced skills in managing vertigo, allergies and ENT Emergencies. H...
...more
Dr. Jagdish Chaturvedi is an ENT specialist with sound basic skills in treating common ear, nose, throat diseases and advanced skills in managing vertigo, allergies and ENT Emergencies. He owns surgical interest in Endoscopic sinus surgeries, tracheotomies and ear nose throat endoscopies. Trained in Otorhinolaryngology, head and neck surgery at St. John\'s Medical College, Bangalore, with prestigious fellowships from AIIMS, New Delhi and Stanford University, California, USA, Dr. Jagdish Chaturvedi is new generation ENT specialist who firmly believes in protocol-based management of cases and right to patient information. He aims to provide focused treatment along with educating patients about their illnesses and spends time explaining their management plan with associated pro\'s and con\'s. Strongly practices evidence based medicine and avoids unnecessary investigations and surgical solutions. These are advised only when absolutely necessary. Dr. Jagdish Chaturvedi was a Consultant at premier hospitals like Bensups Hospital, Dwarka Sector 12; Fortis Hospital, Vasant Kunj and SIB, AIIMS. His proficiency in diagnosing illnesses and prescribing, administrating appropriate treatment/ medication for various ailments or diseases is noteworthy. Dr. Jagdish Chaturvedi can be consulted for Nasal Allergies, Sinus diseases, dizziness/vertigo, ENT emergencies and endoscopic sinus surgeries. He is proficient in patient counseling and training subordinates in protocol-based management of cases. He holds strong communication skills, analytical ability and capability to perform under stress and strenuous conditions. He has obtained Advanced Cardiac Life Support (ACLS), Basic Life Support (BLS) and Pediatric Advanced Life Support (PALS) provider certifications from AHA, USA. He is capable of handling all types of casualty, seriously ill, dangerously ill In-Patients with Ear Nose Throat Diseases. APART from being a keen listener, a skilled clinician and a compassionate human being, he is an expert trainer in teaching ENT and a skilled innovator of over 16 medical devices. For more information on these visit- www.jagdishchaturvedi.com or http://en.wikipedia.org/wiki/Jagdish_Chaturvedi
More about Dr. Jagdish Chaturvedi
With 12 years of experience under his belt, Dr Jagdish Chaturvedi is an ENT specialist based in ENT Evening clinic Bangalore. With professional memberships in various recognized associations like Association of Otolaryngologists, FHNO and IASP, Dr. Chaturvedi is rightly revered in his field. Prior to his DNB from St. John's Medical College and Hospital in 2011, he finished his MBBS from the SSMC in 2006. During his last 6 years in the field he had delved into associated sub fields of including otolaryngology and general medicine. He employs and utilizes various type of techniques like various implants and latest drugs to minimalize and normalize the conditions to the possible extent. With hundreds of positive reviews and recommendations, it is no wonder Dr. Chaturvedi is held dear among peers and patients alike. One may contact him through phone calls or online appointments. Most patients who had interacted with Dr. Chaturvedi had high praise for him. He aims to treat his patients with care and commitment. In addition to medicines, he also provides his patients with advices and tips on living a healthy lifestyle. Although relatively new to his profession, Dr. Chaturvedi is slowly carving a reputation for himself.
Info
Education
DNB (ENT) - St Johns Medical College and Hospital - 2011
MBBS - SSMC - 2006
Professional Memberships
Association of Otolaryngologists of India (AOI)
FHNO
IASP
Location
Book Clinic Appointment with Dr. Jagdish Chaturvedi
Richmond Town

,

Bangalore
Get Directions




154, 9, Bannerghatta Main Rd, Opposite IIM, Sahyadri Layout, Panduranga Nagar, Bengaluru, Karnataka 560076

,

Bangalore
Get Directions
154/9, Bannerghatta Road, Opposite IIM - B

,

Bangalore
Get Directions




+1

Consult Online
Text Consult
Send multiple messages/attachments. Get first response within 6 hours.
7 days validity
•
₹200 online
Consult Now
Phone Consult
Schedule for your preferred date/time
15 minutes call duration
•
₹250 online
Consult Now
Video Consult
Schedule for your preferred date/time
15 minutes call duration
•
₹600 online
Consult Now
Health Packages
30 Days validity
•
Medicines included
₹3000
Services
Submit Feedback
Submit a review for Dr. Jagdish Chaturvedi
Your feedback matters!
Write a Review
Patient Review Highlights
"Helped me impr..."
2 reviews
"Very helpful"
8 reviews
"knowledgeable"
6 reviews
"Well-reasoned"
2 reviews
"Thorough"
3 reviews
"Prompt"
1 review
"Sensible"
1 review
"Caring"
1 review
Reviews
Amit
Apr 29, 2017
Day by day my ear wax issue was increasing. I consulted Dr Jagdish Chaturvedi.His advice and counselling has helped me immensely. The ENT Evening Clinic is designed in such a manner that all requirements of patients are taken care of. As someone I knew, consulted Dr Jagdish Chaturvedi and they referred us. I had lost hope, but the ear wax treatment given by Jagdish Chaturvedi has helped me in quick recovery.
Devraj
Jul 17, 2017
I read about Dr Jagdish on one of the social media platform. And I consulted him for my throat and voice problem. It was getting very difficult for me to cope us with my throat and voice problems. Not only he is very calm and composed, but is also a very understanding doctor. I am quite benefitted with his treatment that I am completely fine now.
Devendra
May 13, 2017
I was shocked to experience the symptoms of throat ache. It's been more than a month now, and I have noticed considerable change in myself and Dr Jagdish has helped me in resolving the issue. He ensures that he listens to his patients. Finally with his treatment, I am completely cured from the pain.
Meera
Aug 29, 2017
Dr Jagdish is an ENT specialist. I consulted him as I was suffering from severe sneezing problem. He asked me several querries in order to know the problem and accordingly provided suitable treatment. The overall atmosphere in the ENT Evening Clinic is very soothing.
Anish
Feb 21, 2017
I found the answers provided by the Dr. Jagdish Chaturvedi to be very helpful, knowledgeable, well-reasoned, thorough and prompt. Thank you for the timely response. But I needed some more time to communicate with the doctor!
Eklavya
Aug 1, 2017
I was suffering from hearing problem and it was affecting my day to day life .I chose to consult Dr Jagdish. He treated me with a surgery and now I am perfectly fine. I owe him a big thank for the treatment he provided.
Nagalinga K R
Aug 13, 2016
I found the answers provided by the Dr. Jagdish Chaturvedi to be very helpful and helped me improve my health. Really a good suggestion I received for my problem....
Ramakrishna Pappu
Aug 10, 2016
Very good ENT surgeon. Helped me with my barotrauma case initially. My go-to doctor for any ENT or general health issues. Very supportive and caring doctor.
Ekta Kamlani
Aug 10, 2016
Found equipments that are made by doctor himself. These are cost effective and helpful in treating illnesses related to ENT
Faisal
Jun 10, 2015
Tq sooo mch sir.....but sir that tube name plz... I think its candid
Feed
Commonly referred to as nasal concha, nasal turbinates are an important structure of the nose, which is responsible for preventing the outside dust, dirt, and various other particles from entering the lungs. When these bony and spongy structures are irritated due to irritants, they become enlarged or inflamed, blocking the nasal airways, resulting in breathing difficulty called turbinate hypertrophy.
A closer look at turbinate hypertrophy
Characterized by chronic enlargement or swelling of the nasal turbinates, turbinate hypertrophy is a condition where swelled turbinates lead to serious nasal congestion, causing difficulty in breathing. Though occasional swelling and shrinking of the turbinates and the sensitive blood vessels on its mucosal membrane are normal, when this happens on a chronic basis, it requires medical attention.
Typically, such swelling happens to be temporary and resolves automatically without having to take any medications for it. However, sometimes swelling of the turbinates stays for long, giving rise conditions like turbinate hypertrophy.
Causes
Turbinate hypertrophy can be caused due to various factors, such as allergies, septum deviation, various environmental irritants, etc. While an immunological response that is triggered by the allergies leads to the swelling of these spongy parts inside the nose, irritants like cigarette smoke can also lead to the turbinates' inflammation. Sometimes when the deviation of the septum is severe, it also may result in the development of abnormal enlargement of the turbinates. Chemical irritants, hormonal changes, changes in the temperature can also cause turbinate hypertrophy.
Symptoms
Some of the very common symptoms of turbinate hypertrophy are persistent nasal blockage or congestions, recurring sinusitis or sinus infections, moderate to severe difficulty in breathing on both or one side of the nose. Frequent nosebleeds and snoring are also considered to be some of its other symptoms.
Available Treatment Options
When it comes to treating turbinate hypertrophy, there are various treatment options available, both surgical and non-surgical. While the allergy medications, various nasal sprays help in controlling the swelling of the turbinates, avoiding environmental irritants can help in preventing turbinate hypertrophy. Then there are the different surgical methods, such as rhinoplasty, septoplasty, that can help in offering a longer cure to such nasal breathing problems. However, it is only based on the root cause behind the turbinate hypertrophy and the condition of the patient that the ideal treatment can be determined by an ENT specialist.
When you suffer from obstruction in the nasal airway, it is advised to contact an ENT specialist to find the actual cause behind it and obtaining necessary treatments. Because, when it comes to breathing, ignoring any issues with it can lead to a deteriorated nasal problem in the long run. In case you have a concern or query you can always consult an expert & get answers to your questions!
4445
people found this helpful
In our nose, there are three pairs of turbinates which originate on the lateral walls of our nasal cavity. When the lowest pair of the turbinates or the inferior turbinates is enlarged due to allergies or some other condition, it results in nasal blockage causing breathing difficulty. If the inferior turbinates are reduced in size by turbinate reduction, it helps to improve the obstruction of the nose as it creates more space for inhaling air or breathing through the nose.
This can be done with a number of techniques. The most common method used is the submucous resection and also radio-frequency reduction. While in the operating room, these two procedures are often combined with a procedure known as outfracture. In this process, the inferior turbinates are pushed to the sides of the nose by which space for breathing opens up a little more. It is done by breaking the small thin bone which is inside the turbinate itself.
An insight into the different types of procedures for turbinate reduction:
The submucous resection of the inferior turbinates is done in the operation theatre under general anesthesia. In this procedure, a small cut is made in the lining of the inferior turbinates. Then the lining is lifted off the thin bone which forms the main structural support for the inferior turbinate. After removing the part of this bone and after the healing process which includes shrinking of the lining of the turbinate, the size of the nasal passage increases and creates more breathing space providing long term relief.
The radiofrequency turbinate reduction is performed in a chamber without any anesthesia. A specially designed probe with a needle is used which is placed in the turbinate and radio-frequency energy is transferred in order to heat up the tissues under the surface in a controlled way. The heating of the tissues creates damage, and the size of the inferior turbinates is reduced during the healing process. The whole procedure takes around 10 minutes. The risks of this procedure are comparatively low with little or no pain during the phase of healing. Sometimes one single session is not effective, and many patients require more than one session.
Risks of turbinate reduction:
The most common risk of turbinate reduction is nose bleeding. As the inferior turbinates have an excellent supply of blood, there is a chance of nose bleeding after the surgery. Another risk of turbinate reduction is the dryness of nose which is temporary, but in some case, it can be permanent. Also, any kind of surgery inside the nose can cause changes in the sense of smell. The sense of smell generally returns, but in some cases, it can also be long lasting.
Your doctor will be able to advise on the line of treatment best for your condition.
4391
people found this helpful
Managing a blocked or stuffy nose can be highly bothersome as when the nose gets congested, it causes an interruption in normal breathing interfering with your routine. A blocked nose can occur due to simple reasons like a cold which usually lasts a day or two. But when this condition becomes a chronic one and medicines fail to offer a complete cure, then procedures like balloon sinuplasty becomes an option. Keep on reading to know more about balloon sinuplasty.
What is balloon sinuplasty?
Performed in the outpatient setting or an ENT office, BSP or balloon sinuplasty is an efficient and safe procedure for those who look for relief from the uncomfortable and painful symptoms of chronic sinusitis. In BSP, the medical professional places a small balloon in the sinus opening which is obstructed, and then removes the balloon after inflating and deflating it, while dilating the sinuses. A more opened up sinus, as a result, drains better and stay at lower risk of nasal blockage or any sinus infections.
Specifically designed for relieving any chronic sinusitis obstructed the sinus and opening the nasal airways, BSP helps in bringing back the functionality of the nose into its normal self.
Who is it meant for?
People who generally are a candidate for a sinus surgery can be ideal for balloon sinuplasty. Those who suffer from sinus infections or nasal blockage frequently and the issues do not show much of an improvement with traditional medical therapy, can also find the BSP a good treatment option. Patients who suffer from extensive sinus infections and diseases, may not be a suitable candidate for BSP.
Why is it preferred?
It is because of the advantages that the balloon sinuplasty has to offer, a number of people suffering from chronic sinusitis opt for this treatment option over the traditional sinus treatment options which is sinus surgery. Unlike the sinus surgery, BSP neither requires any tissue removal nor causes much pain, which makes it a minimally invasive sinus treatment method. Without any need for general anesthesia, this procedure can be performed quickly, at the outpatient ward.
What is the expected recovery time?
The recovery time of a balloon sinuplasty is very less. In an average, the majority of the patients return to their day to day activity and work within two days after having a BSP. However, based on the severity of the condition and the condition of the patient, the recovery time may vary from person to person.
There are various prescribed drugs, quick home remedies and over-the-counter medicines available for treating blocked nose. But when it's a chronic sinusitis, it is the safe and fast balloon sinuplasty treatment procedure that can offer a permanent and longer solution to the various sinus related ENT conditions and infections.
In case you have a concern or query you can always consult an expert & get answers to your questions!
4315
people found this helpful
Have you been sneezing frequently? Have you been feeling congestion in the chest or have a stuffy, itchy or a runny nose? If yes, it is possible that you may be suffering from nasal allergy. It is an inflammatory reaction caused due to dust mites, animal hair, pollens, and pollutants. Individuals who suffer from nasal allergies experience symptoms like nasal congestion and sneezing which tend to last for the whole day. To get a relief from the symptoms of nasal allergy, you must observe the signs of allergy and consult with an ENT or Ear-Nose-Throat specialist for effective results.
If the nasal allergy symptoms are left untreated in the early stage, then it might gradually worsen over time. So, the best way to prevent other complications is by paying attention or recognizing the allergy signs instead of ignoring them. For your convenience, here you will get to know about some of the basic symptoms which might assist you in this regard.
Three primary symptoms which you must not ignore:
The first and foremost symptom which is quite common is a stuffy or a runny nose. One of the best methods of treating congestion is by treating the allergy behind it. You must start avoiding allergy triggers. But, if you want to identify your allergy triggers, then you may seek the assistance of an allergist or an ENT specialist. If it is not impossible to avoid the trigger, then you must try to minimise your exposure to it.
The next sign of nasal allergy which one must not leave untreated is sinus pressure. Sinuses are tiny cavities just behind a person's eyes, cheeks, and forehead. Due to allergy, mucus builds up in such areas, and the affected person feels pain and pressure. Over-the-counter nasal sprays or applying warm and moist cloth on the face might help reduce the pain. But, if the pain or pressure stays for nearly 5-7 days, then it will be a wise decision to visit a doctor.

Another common symptom is itchy eyes. Though it is quite annoying, severe vision problems do not occur because of this symptom hence no need to worry. To relieve this symptom, one may try applying a cold wash cloth over both the eyes, consume prescribed or OTC allergy medications. Eye drops containing antihistamine also prove beneficial in this matter. Before administering any medicines or drops, it is best to consult with your physician.
Foods that might help prevent nasal allergy:
Warm fluids like hot tea or warm chicken soup or any other fluids assist in treating congestion. Studies suggest the fact that fish containing healthy omega- 3 fatty acids might prove beneficial in decreasing the risk of allergies. So, sufferers of nasal allergy might intake fish like salmon, mackerel, and tuna. According to some research, healthy bacteria termed probiotics which are present in yogurt may help slightly lower the symptoms of pollen allergy in kids.
So, the best way to deal with nasal allergies is by identifying the common symptoms and visiting an ENT specialist as soon as possible. The specialist may prescribe you the best treatment depensing on your condition.
In case you have a concern or query you can always consult an expert & get answers to your questions!
4240
people found this helpful
A quite common condition that may or may not cause a difficulty is the Deviated Nasal Septum. While most do not show any symptoms, some may experience noisy breathing, nasal congestion, or nose bleeding.
Nasal septum deviation is a physical disorder of the nose. It is a condition when the thin wall which is referred to as nasal septum located between the nasal passages is deviated or displaced to any one of the sides which makes one of the nasal passage reduce in size obstructing the air flow and causing trouble with breathing.
Causes of Deviated Nasal Septum
In cases of slight deviation of the nasal septum, it generally goes unnoticed since it does not result in any significant difficulties. In some cases, even if there is a slight difficulty in breathing, the individuals think that it might be due to a cough and cold which blocks the nose.
One of the leading causes of deviated nasal septum might be due to the condition that was present at the time of the birth of the individual. A deviated nasal septum might occur during the fetal development which is apparent at the time of birth.
The second cause of this condition might be as a result of an injury to the nose which causes the nasal septum to move out of its normal position. The injury might be caused by any accident, contact sports, active play, etc.
Symptoms of Deviated Nasal Septum
In most of the cases of the septal deformities, there are no visible symptoms, but in some cases, there arise some symptoms from which a deviated nasal septum can be confirmed. First and foremost, there is an obstruction in any one or both of the nostrils which make it very difficult to breathe. This might be more noticeable when the individual catches a cold or any allergies that cause the nasal passages to swell. Another prominent symptom is the bleeding of nausea which is caused when the surface of the septum becomes dry. In some cases, facial pain is experienced particularly in the area near the nose or inside the nose. A noisy breathing during the sleep can be another symptom of the deviated nasal septum.

Treatment of Deviated Nasal Septum
The treatment is usually carried out by Ear - Nose - Throat specialist (
ENT
). The first procedure for treatment is the decongestants which are the medication used for the reduction of the swelling of the nasal tissue that helps to allow free flow of air. Antihistamines are another type of medicines used to treat this condition which helps in the prevention of allergies that includes a runny nose,
blocked nose
or obstruction. Nasal steroid sprays are also used to reduce any kind of inflammation of the nasal passage. In extreme cases, surgical repair needs to be done. In such cases,
Septoplasty
which is a
surgery
used to repair or correct deviated nasal septum is performed.
Thus, when you experience symptoms, deviated nasal septum can be diagnosed and treated effectively.
In case you have a concern or query you can always consult an expert & get answers to your questions!
4333
people found this helpful
You may feel congestion or fullness all over your face, pain around eyes, forehead, and face, and may have a runny nose or nasal congestion. The condition may be chronic sinusitis and knowing the symptoms will help you manage the condition effectively.
Chronic sinusitis is a condition where the cavities around the nasal passages, i.e., the sinuses become swollen and inflamed and stays like that for about 12 weeks. It is a persisting condition, and one or more sinuses are affected in this condition.
What causes chronic sinusitis?
There are quite a few causes that can lead to chronic sinusitis. Some of them are:
A damaged nasal septum may cause the blockage of the sinus passages, thereby leading to chronic sinusitis.
The growth of nasal polyps in the sinus passages causes the blocking of the passages and thus may lead to chronic sinusitis.
Infections in the respiratory tract which can be viral, bacterial or fungal like cold and cough may cause the inflammation of the tissues in the nasal passage and thus block the passage for mucous movement. Such a condition also leads to chronic sinusitis.
Other causes include some medical conditions like any immune system related diseases such as HIV or any complications of cystic fibrosis, gastroesophageal reflux, etc.
Sometimes allergic conditions may also lead to the inflammation of the tissues of the nasal passage and result in the same.
Know The Symptoms To Self-diagnose
There are four primary symptoms related to chronic sinusitis out of which a person requires to be confirmed of the presence of at least two symptoms for the doctor to suspect chronic sinusitis. These are:
Congestion of the nasal passage causing breathing difficulties through the nose.
Discharge of highly viscous or thick, discolored mucus from the nose and also drainage of such down the back of your throat.
Swelling, tenderness, and pain around the eyes, cheeks, nose, and forehead.
A cough or reduced taste and smell sensations in the adults.
Other symptoms include a sore throat, pain in the upper jaw and teeth, ear pain, worsened cough at night, etc.
Clinical Diagnosis
There are quite a few ways by which your doctor is going to diagnose the problem, some of which are:
Observing the nasal passage by nasal endoscopy, that is by inserting an endoscope with a fiber-optic light. This process is also called Rhinoscopy.
Details of your nasal area can also be observed using the images obtained from a CT or MRI scan.
If any of the above tests fail, a tissue culture test of your nasal passage and sinus is done to identify the infection you are affected with.
Allergy tests may also be done if the doctor suspects the condition to be caused by any allergies.
Various medications, immune-therapies, and even surgeries are opted for reducing the inflammation or for making way for the mucus to move out. The treatment is chosen depending on the severity of the situation.
In case you have a concern or query you can always consult an expert & get answers to your questions!
4070
people found this helpful
An effective treatment procedure for the condition called eustachian tube dysfunction is balloon tuboplasty. It is a modern surgical procedure which places a small balloon-like device in the blocked eustachian tube. The procedure offers long term relief to patients and has proven very effective in opening the blocked eustachian tube.
What is eustachian tube dysfunction?
The back of the throat and the middle of the ear is connected via the eustachian tube. This tube is filled with air and opens up while yawning or chewing. It does so to maintain or equalize air pressure on both sides of the ear drum. If the eustachian tube does not perform optimally, it prevents air from passing and obstructs while regulating air pressure. The blockage causes severe ear pain, ringing in ears and/or hearing loss. Common causes of blockage are sinus, common cold or ear or nose infection.
Balloon Tuboplasty procedure
If the occurrence of the obstruction is rare, then it is not a cause of worry, but if it is frequent, then surgical placement of tubes in eardrums might be required. In this procedure, a modified PTA catheter is introduced into a eustachian tube with the help of a special micro endoscope that allows the catheter to be placed in the right position. After the catheter has been positioned properly within the eustachian tube, the balloon present on its distal end is inflated.
The pressure is kept unchanged for 2 minutes, and then the balloon is deflated. After deflation, the catheter is removed under endoscopic vision. The results attained by using this technique show that the procedure for dilation of eustachian tube is very safe, simple and effective. Moreover, it confirms that balloon tuboplasty is favorable for those patients with stenosis of the ear tube. For assessment of objective and subjective parameters concerning postoperative results a specific scale identified as ETS is used.
Success rate of balloon tuboplasty
This modern procedure has proven to have an astounding success rate based on results obtained from clinical studies. Also, tympanogram normalization rate was found to be greater than control subjects treated with medical management alone. The improvement in the quality of life measures is also found to be higher. Moreover, zero risk or reported adverse effects concerning device or procedure was found.
The eustachian tube balloon dilation procedure does have associated risk factors. Associated risks may include tissue and mucosal trauma or carotid artery injury. Before opting for this procedure, it is highly advised to consult highly reputed doctors and know the details of the procedure and whether you are the right candidate for such a procedure. Being aware of all possible risks and benefits shall help you make an informed decision and achieve beneficial results. Consult an expert & get answers to your questions!
3917
people found this helpful
Rhinitis is an irritable medical condition where the mucous lining of a person's nose swells up. The term is more of a category and less of a definitive way to describe something specific. Rhinitis involves a host of other conditions that affect the mucous membranes of your nose. If you were not aware, common cold is also a kind of rhinitis. Rhinitis can cause acute touchiness in the inner lining of the nose leading to continuous discharges from one's nose. It can also lead to clogging of your nose or inflammation of the internal tissues.
Rhinitis can be divided under two main types; allergic and non- allergic rhinitis. Allergic rhinitis, popularly known as hay fever is caused due to contact with allergens that are usually undamaging. However, in case of non- allergic rhinitis the symptoms take after that of the allergic type but no particular causal factor can be identified.
Factors that can increase your propensity to suffer from rhinitis of any kind are:
Pollen from flowers
Inhaling certain substances can be harmful; smell of certain chemicals is bad too.
Both active as well as passive smoking can be detrimental
High levels of air pollution contributes to the risk
Weather conditions affect your health; a windy yet humid weather can aggravate rhinitis.
Common symptoms of rhinitis can be listed as below:
A person suffering from this condition might catch a cold all of a sudden.
People, usually little children, might even face high fevers.
Your nose tends to be runny. After the infection subsides, chances of a thick, sticky discharge are more.
Exhaustion is also felt in combination with headaches and teary eyes.
The nature of your nasal discharge tells the doctor if you are suffering from an allergy or from a viral infection.
A few preventive measures to aid you against rhinitis:
Rhinitis can be communicable and in most cases it is so. Therefore a person should not share his or her utensils and other personal things such as towels or handkerchiefs with any other person.
One should not be in close proximity of another infected person.
Hands are the most common sources of infection. One must wash his or her unclean hands before touching the face. If you wish to discuss about any specific problem, you can consult an Ent Specialist.
4204
people found this helpful
Any ailment can cause a breakdown of one's overall well-being due to the onslaught of related symptoms, and sinus problem is no different. Sinusitis refers to inflammation or swelling of the tissue that lines the sinus, which are passages filled with air and lie in the nasal tract.
Sometimes, these passages get blocked with germs, fluid and other elements that can give rise to infections and allergic reactions. Here are the ways in which this condition can affect your health:
Related ailments: One of the most common outcomes of sinus blockage is common cold, which can happen when the passages do not get proper movement of air. Further, it can also cause allergic rhinitis which is also known as hay fever and comes with its own set of symptoms like a runny nose, blocked nose and ears, watery eyes and other signs. A build-up of nasal polyps can also take place in the blocked path of the sinus, while the nasal cavity can also shift, causing a deviated septum.
Pain: We have many sinuses that are located in various parts of our head, including the areas above and below the eyes. As a part of the sinus attack, one may experience pain and fluid fullness in these areas. These regions can ache when there is a sinus infection. This pain can also be caused by the dull pressure exerted by inflammation, and the pain can then travel down to jaws, teeth and even between eyes.

Headaches: The constant pressure and persistent pain in the various areas containing the sinus can lead to long term headaches which will be at their worst in the mornings. This is due to the fact that the fluids have been accumulating throughout the night. These headaches can get worse if there is a change in the temperature.
Congestion: Congestion is also a common symptom of sinus infection. The swollen sinuses can lead to constrictions in the nasal passage, which can obstruct normal breathing. This will lead to congestion, which can also affect the senses of taste and smell.
Cough and discharge: A patient suffering from a sinus infection may end up blowing his or her nose more often than normal. This will usually happen because a yellowing greenish discharge will drain into the nasal passages on a regular basis during the infection. When this discharge bypasses the nasal tract and reaches the throat, it can also cause persistent coughing. It is best to ask for medical intervention and practice steaming to relive the painful symptoms of this condition. If you wish to discuss about any specific problem, you can consult an Ent Specialist.
3889
people found this helpful
Tonsillitis is a disorder of the tonsils present on the back of your throat. The tonsils acts as a defensive mechanism in the body as they prevent the body from infections. This is a contagious condition and can occur at any age. It is widely prevalent among school going kids.
Tonsillitis may be classified into two types:
Chronic tonsillitis: This type of tonsillitis tends to last for an extended duration with symptoms of bad breath and tenderness in the lymph nodes.
Recurrent tonsillitis: This is a form of acute tonsillitis which repeats itself over a year.
Causes: Tonsils prevent various virus and bacteria from entering the body through the mouth by producing antibodies. The tonsils, however, may become vulnerable to these infections. A virus that causes common cold or the bacteria that causes strep throat may result in tonsillitis. The most common cause of this disorder is the strep bacteria. School going children are especially vulnerable to this disorder because they are most prone to various infections.
The various viruses that may cause tonsillitis are:
Enterovirus
Herpes simplex virus
Epstein-Barr virus
Influenza virus
Adenovirus
Parainfluenza virus
Common symptoms:
The various symptoms of tonsillitis are
Swallowing difficulties
The sore throat may result in bad breath
You may experience fever and chills
Pain in the head, ear and stomach
You may experience stiffness in the neck and the jaw
Swollen tonsils with possible redness
Changes in voice
Symptoms of cold
Treatment: The treatment for tonsillitis is usually antibiotics and in some cases, tonsillectomy. The antibiotics help in getting rid of the bacterial infection. Surgery is only done in cases where tonsillitis is chronic in nature. It is important that you drink fluids and restrict smoking to prevent tonsillitis. If you wish to discuss about any specific problem, you can consult an ENT specialist.
3153
people found this helpful
View All Feed
Near By Doctors

MBBS, MS - ENT, DORL, DNB (ENT), FICS
ENT Specialist
Medikeri's Super Specality ENT Center,
Book Appointment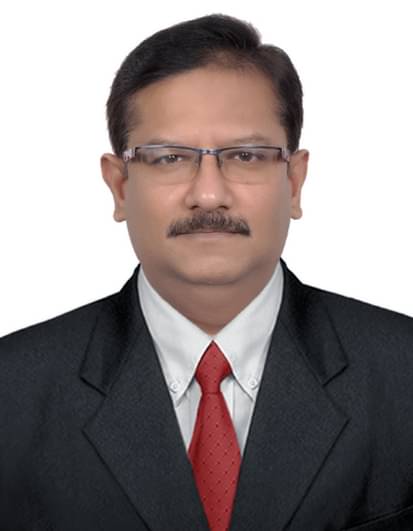 MBBS, Diploma In Otorhinolaryngology (DLO)
ENT Specialist
Healthcare@Basaveshwaranagar,
Book Appointment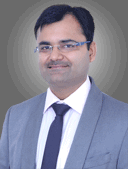 ENT Surgeon, M.S., MBBS
ENT Specialist
Book Appointment