Personal Statement
Dr Disha Sridhar with a string of excellent academic achievements, did M.B.B.S. & M.D in Obstetrics and Gynaecology from Govt. Medical College, Jabalpur. Continued to excel throughout Bac...
...more
Dr Disha Sridhar with a string of excellent academic achievements, did M.B.B.S. & M.D in Obstetrics and Gynaecology from Govt. Medical College, Jabalpur. Continued to excel throughout Bachelors and Masters in Medical school, and making it for the PG via central All India examinations with an excellent all India rank.
More about Dr. Disha Sridhar
Dr. Disha Sridhar is a popular Gynaecologist in Defence Colony Indira Nagar, Bangalore. She has helped numerous patients in her 15 years of experience as a Gynaecologist. She studied and completed MBBS, MD - Obstetrtics & Gynaecology, DNB (Obstetrics and Gynecology). You can visit her at Motherhood Hospital in Defence Colony Indira Nagar, Bangalore. Book an appointment online with Dr. Disha Sridhar and consult privately on Lybrate.com.

Lybrate.com has a number of highly qualified Gynaecologists in India. You will find Gynaecologists with more than 26 years of experience on Lybrate.com. You can find Gynaecologists online in Bangalore and from across India. View the profile of medical specialists and their reviews from other patients to make an informed decision.
Info
Education
MBBS - Netaji Subhash Chandra Bose Medical College, Jabalpur - 2001
MD - Obstetrtics & Gynaecology - Netaji Subhash Chandra Bose Medical College, Jabalpur - 2005
DNB (Obstetrics and Gynecology) - CMC, Vellore - 2005
Professional Memberships
Bangalore Society of Obstetrics & Gynaecology
All India Congress of Obstetrics & Gynecology
Location
Book Clinic Appointment with Dr. Disha Sridhar

No.-324, CMH Road, Indiranagar 1st Stage

,

Bangalore
Get Directions





Submit Feedback
Submit a review for Dr. Disha Sridhar
Your feedback matters!
Write a Review
Feed
Nothing posted by this doctor yet. Here are some posts by similar doctors.
कमजोरी किसी भी व्यक्ति को पसंद नहीं है. इसी कारण सभी लोग स्वस्थ और मजबूत रहना चाहते हैं. इसके लिए सभी लोग अपने शारीरिक ताकत को बढ़ाना चाहते हैं या आप कह सकते हैं कि वो शरीर को सुडौल और मजबूत बनाना चाहते हैं. लेकिन रोजमर्रा के जीवन में कई ऐसे कारक हैं जिनसे हमारा शरीर कमजोर पड़ने लगता है जैसे कि अत्यधिक पसीना आना, भूख की कमी, ध्यान केंद्रित करने में कठिनाई और पर्याप्त नींद प्राप्त नहीं करना आदि. कई सरल घरेलू उपाय हैं जो भी आपकी ऊर्जा को बढ़ावा दे सकते हैं और आपकी शक्ति को बढ़ा सकते हैं. आइए इस लेख के माध्यम से हम कमजोरी दूर करने के घरेलू उपायों के बारे में जानें.

1. मुलेठी
मुलेठी कमजोरी के विभिन्न लक्षणों से लड़ने में बहुत सहायक है. यह जड़ी बूटी स्वाभाविक रूप से शरीर द्वारा निर्मित एड्रि‍नल हार्मोन को प्रेरित करता है जिससे आपकी ऊर्जा और चयापचय को बढ़ावा मिलता है.

2. केला
केले सुक्रोज़, फ्रुक्टोज और ग्लूकोज जैसे प्राकृतिक शुगर का एक बड़ा स्रोत है जो आपको त्वरित और पर्याप्त ऊर्जा को बढ़ावा देते हैं. इसके अलावा केले में मौजूद पोटेशियम आपके शरीर को शुगर से एनर्जी में बदलता है. केले में मौजूद फाइबर आपके रक्त में ग्लूकोज स्तर को बनाए रखने में भी मदद करता है.

3. एक्सरसाइज
नियमित व्यायाम और सरल शारीरिक गतिविधियां आपकी सहनशक्ति को मजबूत करती हैं और आपकी मांसपेशियों की ताकत बढ़ाती है. सुबह का समय व्यायाम के लिए सबसे अच्छा होता है. दैनिक रूप से 15 मिनट के लिए वार्म अप और स्ट्रेचिंग आपको ताज़ा और ऊर्जावान रखेंगी. योग और ध्यान भी आपके ऊर्जा के स्तर को उच्च रखने के लिए एक बढ़िया तरीका है.

4. स्ट्रॉबेरी
स्ट्रॉबेरी शरीर को ऊर्जावान रखने में बहुत सहायक हैं. इसमें विटामिन सी और एंटीऑक्सिडेंट भरपूर मात्रा में हैं जो शरीर के टिश्यू की रिपेयर में मदद करते हैं, इम्युन को बढ़ाते हैं और मुक्त कणों की क्षति से रक्षा करते हैं. इसके अलावा, आपको स्ट्रॉबेरी से मैंगनीज, फाइबर और पानी की एक स्वस्थ खुराक मिलती है.

5. मैंगो
आम एक मीठा और रसदार फल है जिसमें प्रचूर मात्रा में विटामिन, मिनरल और एंटीऑक्सिडेंट होते हैं. इसके अलावा, आम में आहार फाइबर, पोटेशियम, मैग्नीशियम और काॅपर भी भरपुर मात्रा में होती हैं. मैंगो में मौजूद आयरन शरीर में लाल रक्त कोशिका की संख्या को बढ़ाता है जो मुकाबला करने में मदद कर सकता है. मैंगो में स्टार्च भी होता है, जो कि चीनी में परिवर्तित होता है जो आपको तत्काल ऊर्जा प्रदान करता है.

6. बादाम
बादाम में मोजुद विटामिन ई आपको सामान्य कमजोरी के लक्षणों से लड़ने में मदद कर सकता हैं. इसके अलावा बादाम में मैग्नीशियम की उच्च खुराक प्रोटीन, फैट और कार्बोहाइड्रेट को एनर्जी स्रोतों में बदलने में एक अच्छी भूमिका निभाती है. कुछ लोगो में मैग्नीशियम की मामूली कमी भी कमजोरी का कारण हो सकती है.

7. पानी
थकान के लिए डिहाइड्रेशन भी एक प्रमुख कारण हो सकती है. शरीर में पानी कि कमी को दूर करने कि लिए खूब पानी, रस, दूध या अन्य तरल पेय पदार्थ पीते रहना चाहिए. फलों के रस में मौजूद विटामिन ए, स, और बी 1 शरीर को ऊर्जावान रखते हैं.

8. अंडे
कमजोरी से लड़ने के लिए पौष्टिक आहार बहुत महत्वपूर्ण है. अंडे में प्रोटीन, विटामिन ए, फोलिक एसिड, आयरन राइबोफ्लेविन और पैंटोफेनीक एसिड जैसे कई पोषक तत्व मौजूद हैं. एक अंडा रोजाना खाने से कमजोरी से लङने में मदद मिलती है. आप एक सख्त उबले हुए अंडे, पनीर या हरी सब्जियों के साथ आमलेट या एग सैंडविच भी खा सकते हैं.

9. दूध
दूध को महत्वपूर्ण बी विटामिन का सबसे अच्छा स्रोत माना जाता है जो कमजोरी को कम करने के लिए जाना जाता है. इसके अलावा यह कैल्शियम का एक अच्छा स्रोत है जो आपकी हड्डियों और मांसपेशियों को मजबूत करता है.

10. एक्यूप्रेशर
एक्यूप्रेशर एख बहुत हि प्रभावी चिकित्सा है. यह एक स्पर्श चिकित्सा है जिसमें शरीर को उर्जा लाने के लिए शरीर के कुछ विशिष्ट बिंदुओं पर प्रेशर का उपयोग किया जाता है. यह प्रेशर भौंह के बीच, कंधे की मांसपेशियों में लोअर नैक की साइड में 1-2 इंच, घुटने के नीचे, छाती के बाहरी भाग पर, नाभि के नीचे तीन उंगली की चौड़ाई के बिंदुओं पर प्रेशर डालने से सामान्य कमजोरी से छुटकारा मिल सकता हैं.

11. आंवला
आंवला कई सारे गुणों से भरा है. यह एक पौष्टिक फल है जिससे शरीर में ऊर्जा के स्तर में वृद्धि होती है. आंवला में कार्बोहाइड्रेट, कैल्शियम, प्रोटीन, आयरन, विटामिन सी और फास्फोरस का एक अच्छा स्रोत है. यदि आप रोजाना एक आंवला खाते है तो आपकी कमजोर प्रतिरक्षा प्रणाली को मजबूत कर सकते हैं.
1
person found this helpful

MBBS, MS - Obstetrics and Gynaecology, FNB Reproductive Medicine
IVF Specialist, Bangalore
Hi lybrate-user, I pill is an emergency contraceptive and is not to be used as a routine contraceptive. It must be used utmost once a month only in emergency situations. If you are sexually active, please do consult a gynecologists for contraceptive advice. Also there is a high risk of cycles being irregular due to hormonal imbalances as I pill is also a hormone and you will be interfering with the body's natural cycle when you take it.
1
person found this helpful
There is no guarantee even after taking I-pill. Do not take these medicines without medical supervision. Consult Gynecologist at your place then take medicine under her supervision. If you still miss your next period then get urine Pregnancy test and consult Gynecologist.
The top 5 reasons to eat broccoli are:
1) A high intake of broccoli has been found to reduce the risk of aggressive prostate cancer and may also help prevent heart disease.
2) Averaging just four weekly servings of veggies like broccoli, cabbage, and cauliflower slashed the risk of dying from any disease by 26% among 6,100 people studied for 28 years.
3) Broccoli contains a flavonoid called kaempferol which has anti-inflammatory properties. This makes broccoli potentially useful in assisting with chronic inflammatory ailments, such as arthritis or gout.
4) This dark green veg also helps your body absorb vitamin D. This is due to broccoli's high levels of of vitamins A and K, which both aid in the healthy absorption of vitamin D.
5) Broccoli may have a positive impact on our body's ability to naturally detox. This is possibly due to three phytonutrients found in unique combination in broccoli - glucoraphanin, gluconasturtiian, and glucobrassicin. This nutritional trio is able to support all steps in body's detox process, including neutralization and elimination of unwanted contaminants.
How to eat broccoli?
Broccoli is usually boiled or steamed but may be eaten raw and has become popular as a raw vegetable in hors d'œuvre trays.
As the benefits of broccoli are thought to greatly reduce if boiled, light steaming is a far healthier way of cooking it. Scientists have also discovered that steaming broccoli lightly releases the maximum amount of sulforaphane.
3
people found this helpful
Menstrual disorders are caused by a variety of factors and affect every woman in a different manner. In most cases, it manifests itself in the form of fluctuations in menstrual flow and irregularity in the monthly cycle. Certain disorders are not too severe and can be easily alleviated. Others are more complicated and require the immediate attention of a gynecologist.
As mentioned, there are different specific causes of different kinds of disorders resulting from a range of factors such as hormone levels, functioning of the central nervous system, health of the uterus, etc.
Some of the most common causes of menstrual disorders are as follows:
- Hormonal imbalance
Fluctuating hormone levels in the body have a direct impact on the menstrual cycle. These fluctuations can be caused by dysfunction in the pituitary gland, thyroid gland or adrenal gland. It can also be a result of malfunction in either or both ovaries and the secretion of hormones originating there.
- Anatomic problems
One fourth menstrual disorders are caused by problems of the anatomy. These include various gynecological issues like the presence of uterine fibroids and polyps, reduced uterine contractile strength, adenomyosis (intrusion of uterine tissue into the muscular wall of the uterus), a uterus with an excessively large surface area, and endometrial cancer.
- Clotting irregularities
Abnormality in clotting is a cause of heavy menstrual bleeding in women. It leads to exceeding blood loss from minor cuts and gashes and makes one easily prone to bruising. This may also include medical conditions such as thrombocytopenia (platelet dysfunction) and Von Willebrand disease.
- Medications and supplements
There is a wide range of medications and nutritional or hormonal supplements which often cause menstrual disorders in women and lead to fluctuations in the menstrual cycle. These include medicines such as aspirin, ibuprofen, estrogen pills, Vitamin E supplements etc.
- Miscellaneous factors
These are comparatively rare and require a greater degree of medical attention. It includes conditions such as cervical cancer, ovarian tumors, liver and kidney diseases, uterine infections, extreme psychological stress, obesity, etc. Incidents such as miscarriages and unsuspected pregnancies are also known to cause abnormal menstrual bleeding.
3734
people found this helpful
Surgical abortion is legal in india and haryana also till 140 days. Till 49 days only medical abortion can be done in india.
8
people found this helpful

Minimal invasive surgery in gynaecology, MD - Obstetrtics & Gynaecology, DNB, MBBS
She need not take rest. She can proceed with normal activity. Only ask her to avoid lifting heavy weights. Uterus can be removed totally by laparoscopy so there is no problem.
1
person found this helpful
View All Feed
Near By Doctors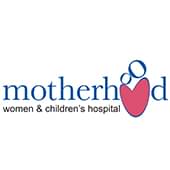 Speciality Birthing Care
Gynaecologist
Motherhood - Indiranagar,
Book Appointment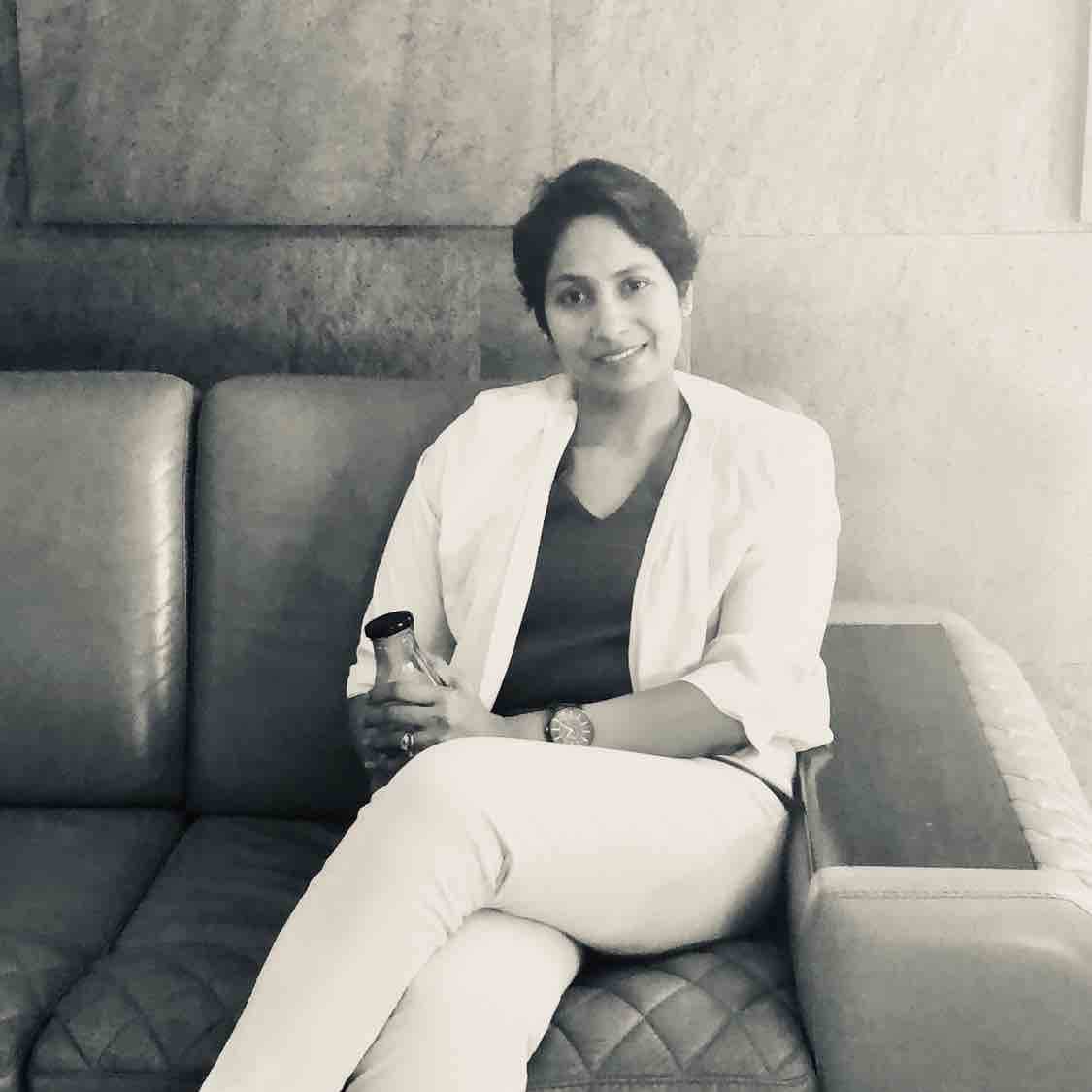 MBBS Bachelor of Medicine and Bachelor of Surgery, MS - Obstetrics & Gynaecology
Gynaecologist
Vittals Medicare Pvt Ltd,
Book Appointment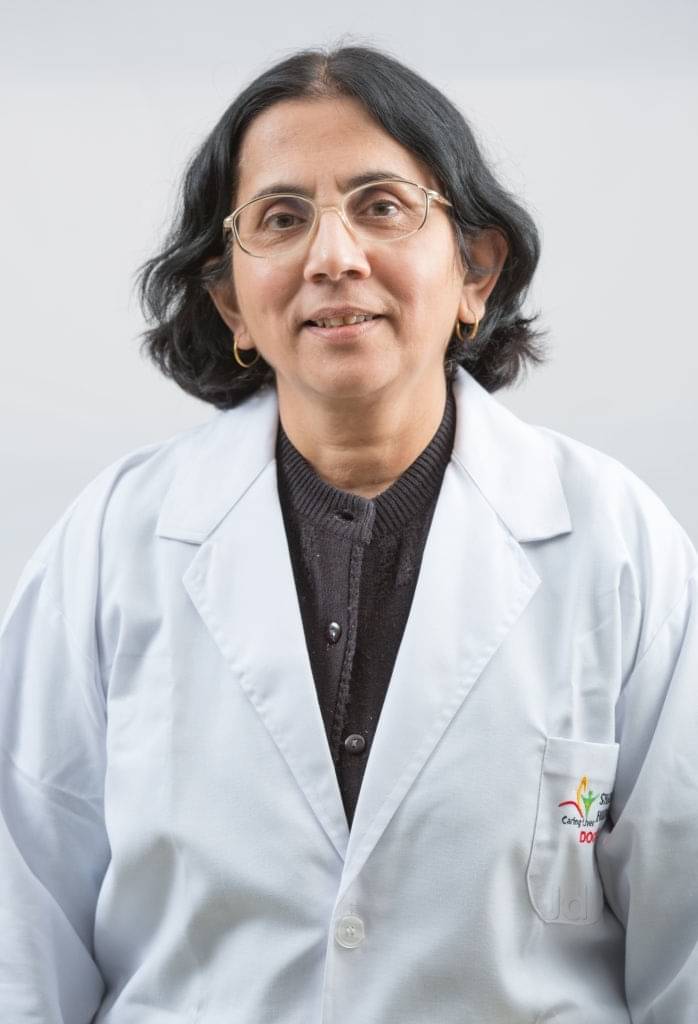 Fellowship in Minimal Access Surgery, MS - Obstetrics and Gynaecology, MBBS
Gynaecologist
Apollo Clinic Indira Nagar,
Book Appointment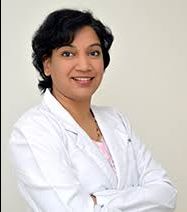 MBBS,MD(medicine), MD - Obstetrics & Gynaecology, MRCOG, FRCOG, FICM
Gynaecologist
Fortis La Femme - Bangalore,
Book Appointment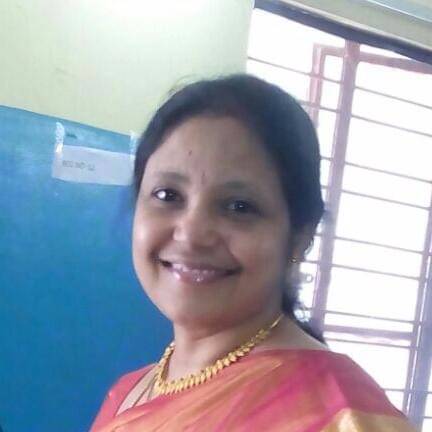 Book Appointment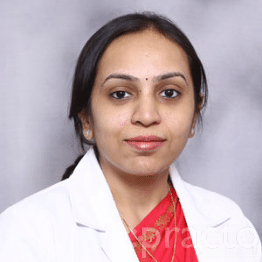 MBBS, DNB - Obstetrics and Gynecology, Fellowship In Reproductive Medicine
Gynaecologist
Vriddhi Fertility and Women's Clinic,
Book Appointment