About
Our medical care facility offers treatments from the best doctors in the field of Gynecologist . Our goal is to offer our patients, and all our community the most affordable, trustworthy ...
...more
Our medical care facility offers treatments from the best doctors in the field of Gynecologist . Our goal is to offer our patients, and all our community the most affordable, trustworthy and professional service to ensure your best health.
More about Vinay Nursing Home
Vinay Nursing Home is known for housing experienced Gynaecologists. Dr. Leelavathi V, a well-reputed Gynaecologist, practices in Bangalore. Visit this medical health centre for Gynaecologists recommended by 48 patients.
Timings
Location
No.6/57,1St Cross,Hennur Main Road, Lingarajpuram City
Hennur
Bangalore,
Karnataka
-
560084

Get Directions
Doctor in Vinay Nursing Home
Services
Submit Feedback
Submit a review for Vinay Nursing Home
Your feedback matters!
Write a Review
Feed
Nothing posted by this doctor yet. Here are some posts by similar doctors.
Shared today • Featured Tip
Registered Dietician, Post Graduate Diploma In Dietetics
Dietitian/Nutritionist, Mumbai
When you are expecting, you are eating not only to nourish your body, but also to nourish the foetus growing within you. This has led to the common saying that when pregnancy, 'eat for two'. However, more than the quantity you eat, it is important for you to make the right choices when it comes to what you are eating. Here are a few foods you should include in your diet to have a healthy pregnancy.
Not everything is good for you. Some things like saturate fats and foods that are high in sugar and salt content are best avoided when pregnant. These foods do not contribute much to your health but lead to weight gain, water retention (swelling of feet) and increased blood pressure especially during last trimester. You should also try and limit your caffeine intake when pregnant.
1
person found this helpful
Shared today • Featured Tip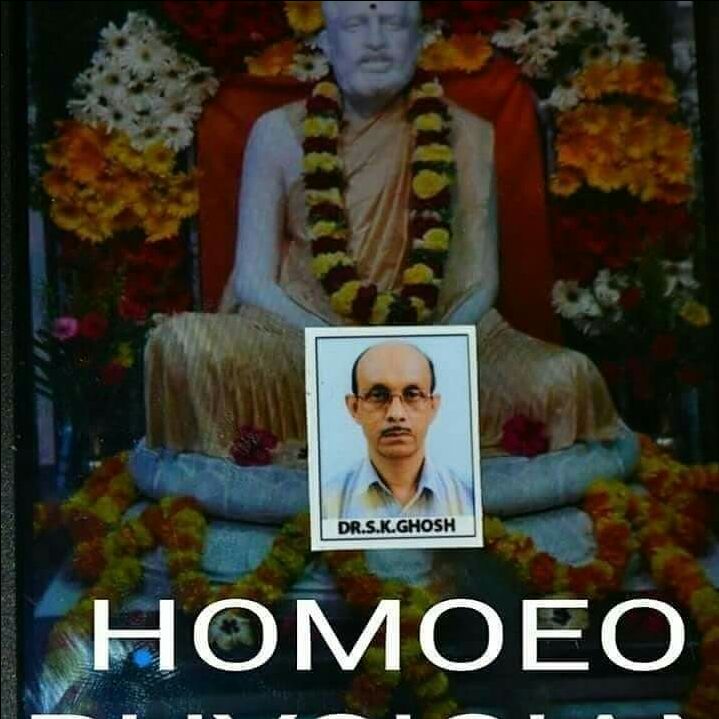 MD - Bio-Chemistry, MF Homeo (London), DHMS (Diploma in Homeopathic Medicine and Surgery), BHMS
Homoepathic treatment Vulva (Pruritis Vulva)

Itchy vulva (pruritis vulva)- Itchy vulva (pruritus vulvae) is itching of the skin of the vulva. The vulva is the skin outside the vagina, including the lips of the vagina and the skin between the vagina and the anus.
An itchy vulva (pruritus vulvae) is a symptom, not a condition in itself.
Vulval itching can affect any woman, at any age. It can lead to scratching and rubbing which can break the skin and can lead to soreness, bleeding and skin infections.
Causes-
The problem of pruritus vulvae or itchy vulva can affect any woman at any age and that can be mild or severe depending upon a number of other factors. There are some factors which can aggravate or cause pruritus vulvae. Here are some of the causes of pruritus vulvae or itchy vulva-
Infections- Thrush, threadworms, scabies, some sexually transmitted infections, such as trichomoniasis and genital warts.
Sensitivity of the vulval skin is the most common cause of persistent vulval itch. The vulval skin can become sensitive to anything that comes into contact with it, such as: creams, soaps,
Perfumes, deodorants, excessive sweat, condoms, wet wipes, textile dyes (in coloured underwear) detergents
Fabric conditioners- may cause an itchy vulva or just irritate a vulva that is already itchy. (panty liners, sanitary pads and tampons)
Skin conditions that may affect vulval skin- Atopic eczema, psoriasis. Lichen simplex can affect the vulva. It is caused by scratching, usually initially triggered by the itch of eczema. Lichen planus affects the vulval skin and the entrance to the vagina. Urinary or faecal incontinence. This can make the skin of the vulva moist and irritated. In little girls a particularly common cause is careless or inadequate washing or drying of the area, and wiping the bottom in the'wrong' direction (towards the front). Scrubbing too vigorously with toilet tissue can also contribute.
Menopause- Because of lower oestrogen levels, the vulval skin tends to become thinner and drier during and after the menopause. This can make it prone to itch. The low oestrogen levels can also cause vaginal dryness.
Pregnancy- This can cause itch due to swelling of the veins in the vulva (vulval engorgement). There is also an increased risk of vaginal discharge and thrush during pregnancy, which may also cause itch.
Breastfeeding- Can cause itch due to low oestrogen levels.
Generalised body itch -
Any cause of generalised body itch may also cause itching of the vulva. A generalised body itch may be a side-effect of some medicines or due to some blood disorders, thyroid problems or kidney or liver disease.
Diabetes- Can cause itch in the vulval area, particularly if the diabetes is not well controlled and sugar levels are tending to run high.
Stress- Stress can cause an itchy vulva. It may also make an itchy vulva which is due to some other cause last long after the original cause has settled.

Management and homoeopathic treatment for itchy vulva-
· identifying and stopping the use of anything that may be sensitive the vulval skin.
· in young girls, learning to wipe gently from front to back, and to wash and rinse well and dry even when showering (when the vulva can be missed or left soapy).
· wear loose 100% cotton panty. Avoid nylon or synthetic panty material which tends to block fresh air and causes you to sweat more.
· change panty daily.
· avoid wearing tight-fitting clothes such as cycling shorts or leggings. Skirts and dresses are probably better than trousers.
· consider wearing no underwear - for example, at home, and at night.
· wash vulva gently, once a day. Do not scrub or wash vigorously and avoid using a sponge or flannel to wash with. Over-cleaning may make symptoms worse.
· taking a shower is generally better than having a bath, as it's easier to wash the vulva - but take care to wash off any soap.
· don't put on underwear until vulva is fully dry. Dry the skin gently by dabbing it with a soft towel.
· try to avoid getting shampoo (which runs down the body in a shower) on to the vulva, where it may irritate.
· avoid antiseptics or special vaginal washes.
· avoid condoms that are lubricated with spermicide, as they can be sensitising. Similarly, avoid perfumed lubricants.

Homoeopathic treatment for itchy vulva-
The selection of remedy is based upon the theory of individualization and symptoms similarity by using holistic approach.
Homeopathy for itchy vulva can help this increasingly common condition without harmful side effects of traditional medicines.

Several remedies are available to treat itchy vulva that can be selected on the basis of cause, sensations and modalities of the complaints.
Apis mel- Follicular vulvitis with abscesses of labia ; neuralgia of external pudenda.
Calcarea carb- Itching and stitches either in the internal or external vulva or in both at the same time.
Cantharis- Burning and violent itching with dysuria, cutting and burning with frequent micturition.
Carbo veg- Itching of vulva and anus from varicose veins in the genitals producing even dysuria; red and sore places about the vulva with itching and leucorrhcea.
Coffea- Excessive sensitiveness about vulva with voluptuous itching would like to rub or scratch the parts but they are too sensitive.
Conium- Violent itching of vulva followed by pressing-down of uterus especially after menses ; urine flowing and stopping alternately at every emission.
Croton tig- Intense itching relieved by gentle scratching.
Dulcamara- Herpetic eruption on vulva aggravated by every cold change of weather or by exposure in cold, damp places.
Graphites- Itching vesicles and pimples on labia which smart and are painful ; painless pimples on inside of labia ; itching, smarting, painful vesicles on vulva ; itching worse before menses.
Helonias- Mucous membrane of labia red, swollen, and covered with a white, curdy deposit like aphthae ; no sexual excitement.
Hydrastis- Excessive pruritus with profuse albuminous ieucorrhoea and great sexual excitement.
Kali brom- Excessive pruritus of the genitals from uterine or ovarian irritation or from venous hyperesthesia ; great sexual excitement, nearly nymphomania.
Kreasote- Corrosive itching of the vulva with soreness and burning when scratching ; aphthous or inflammatory state of external parts, symptomatic of ovarian or uterine disease.
Lycopodium- Great sense of dryness of the parts and much itching, especially during and after menses ; abdominal flatulence.
Mercurius- Long-lasting itching of vulva shortly before menses aggravated by a single drop even of urine, it has to be washed off; itching of the vulva, with pimples on raous veneris.
Natrum mur- Itching of vulva particularly if there is much falling off of hair; pimples on mons veneris.
Nitric acid- Violent itching of vulva always worse towards evening; when walking, with soreness; swelling and burning itching of one side of the vagina and of nymphee.
Petroleum- Itching in meatus urinarius during micturition, preceded by an urgent desire to urinate.
Sepia- Burning and itching with swelling and redness, and humid eruption within the labia ; weight in the anus.
Silicea- Itching of vulva from acrid leucorrhcea ; constipation; stool slipping back when partly evacuated.
Sulphur- Troublesome itching of the vulva with pimples all around; violent itching of the clitoris.
Tarantula- Dryness and heat of the parts ; intense itching, worse at night, accompanied by thin, acrid, yellow leucorrhcea ; urine with thick white sediment.
Thuja- Itching of vulva when walking.
Zincum- Itching of vulva during menses.
View All Feed
Near By Clinics