About
We are dedicated to providing you with the personalized, quality health care that you deserve.
...more
We are dedicated to providing you with the personalized, quality health care that you deserve.
More about Satvik Medical Centre
Satvik Medical Centre is known for housing experienced Gynaecologists. Dr. Sathish, a well-reputed Gynaecologist, practices in Bangalore. Visit this medical health centre for Gynaecologists recommended by 89 patients.
Timings
Location
No 5, Nr Nandidurga Rd, 1st Crs, Ramakka Blk,Muddama Gdn, Benson Town
Benson Town
Bangalore,
Karnataka

Get Directions
Doctor in Satvik Medical Centre
Services
Submit Feedback
Submit a review for Satvik Medical Centre
Your feedback matters!
Write a Review
Feed
Nothing posted by this doctor yet. Here are some posts by similar doctors.
Shared today • Featured Tip

MD - Homeopathy, DHMS (Diploma in Homeopathic Medicine and Surgery)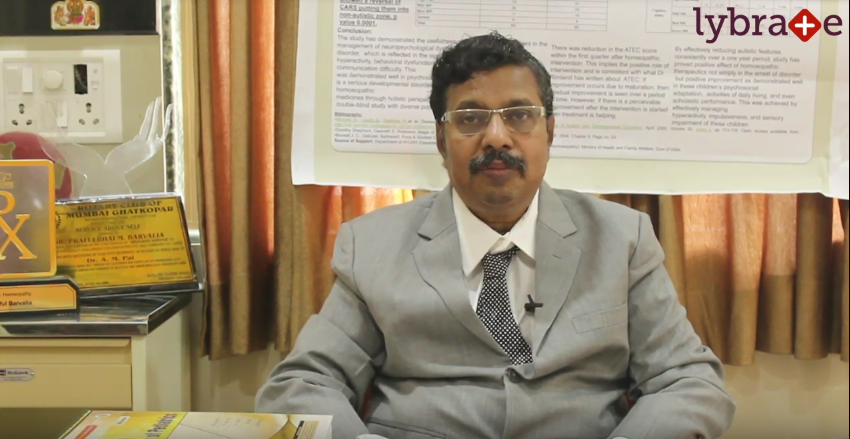 Homeopathy is a holistic science, whereas Thyroid is a serious endocrinological disorder. One can opt for constitutional homeopathic treatment for Thyroid.
Shared today • Featured Tip
Pregnancy is one such phase in every couples' life that the partners have to face a lot of changes, both, physically, emotionally and mentally. Whether sex is safe or not during pregnancy is one of the many doubts that couples have.
It is especially the expectant mothers who feel worried the most whenever it comes to enjoying passion and intimacy with their partners. However, studies have shown that sex during pregnancy is completely safe and many couples enjoy a healthy sexual relationship till the delivery date comes, only if you follow a few precautions which are discussed below.
Always use protection: Even during pregnancy, sexually transmitted disease or STDs can be transmitted to your baby in the womb. Hence, it's of crucial importance to practice safe sex only. Make sure to use condoms or vaginal protection every time you and your partner engage in sexual activities. During pregnancy, having sex with partners with sex history unknown to you must be avoided as it may increase the risk of you and your baby to become infected with STDs.
Be careful while having oral sex: It's better to avoid oral sex when you are in your advanced stages of pregnancy. However, if it's oral sex that your mind and body craves for during pregnancy, make sure that your partner never blows air into the vagina as it may lead to air embolism where the air bubble creates a blockage in the blood vessel.
Don't try strenuous positions: During pregnancy, due to the anatomical changes in your body, you may become uncomfortable to certain sex positions which you once enjoyed the most. In this case, what you need is to opt for alternate and safe sex positions. For example, instead of you as an expectant mother lying at the bottom of your partner, try having sex side by side or you on the top etc.
It's better to avoid anal sex: Anal sex during pregnancy often leads to bleeding, infection in the anal area and even increased risks of STDs. It can also cause damage to the placenta. Therefore, it's best to avoid anal sex positions and learn to say no to the sex positions you are not feeling comfortable with.
Pay attention to sexual comfort: During pregnancy, it's very natural for expectant mothers' breasts to become sensitive to touch or the vaginal tissues to become sensitive and engorged as well. Therefore, while having sex with your partner make sure to opt for lubricant based condoms and water-soluble lubricants for the nipples to give them a soothing feeling.
Therefore, it can be said that if you keep the above-mentioned precautions in mind, enjoying a healthy sex life when you are expecting won't be difficult at all. However, it's always better to consult with a sexologist to have detailed knowledge about the sex positions you should try and those should be avoided for having a satisfying yet healthy sex experience.
1
person found this helpful

MS - Obstetrics and Gynaecology
Both oral pills and copper-T are safe. Cu T is a one time method ,it's inserted on 5th day of cycle ,can be inserted for 3 or 5 or 10 years ,when the duration is over it has to be removed, can be removed earlier if patient wants ,it's a nonhormonal method of contraception. Oral pills have to be taken daily ,now says low dose oral contraceptive pills are available. Both methods are highly effective.
Shared today • Featured Tip
Stop smoking- Smoking tobacco is one of the most harmful things you can do on a regular basis. It's well established that smoking damages nearly every organ of the body and causes many diseases, including all sorts of cardiovascular related problems, which contribute significantly to premature death. Smoking is estimated to increase the risk of coronary heart disease and stroke due to atherosclerosis by up to 4x compared to non-smokers. Cigarettes contain a variety of toxic compounds that damage blood vessels and poison tissues.
Smoking is also the leading cause of chronic obstructive pulmonary disease of the lungs and lung cancer.
Use nicotine patches or gum to help wean yourself off cigarettes.
Try following the mnemonic START to help you get quit:

S= Set a quit Date.
T= Tell family and friends that you plan to quit.
A= Anticipate and plan ahead for hard times.
R= Remove tobacco products from. the home, car, work, etc.
T= Talk to your doctor about smoking cessation.
Control your blood pressure. High blood pressure (hypertension) is often referred to as the "silent killer" because it doesn't often cause noticeable symptoms until it's too late. High blood pressure puts strain on the heart and damages the insides of arteries over time, which promotes atherosclerosis or clogged arteries. It also promotes stroke and kidney disease. Blood pressure can be reduced with medication, although some people experience significant side effects from it. Natural ways of reducing blood pressure include losing weight if you are overweight, eating a healthy diet based on lots of fresh produce, cutting back on salt (sodium) consumption, daily exercise and controlling your stress via meditation, deep breathing techniques, yoga and/or tai chi.
Hypertension is defined as having blood pressure greater than 140/90 mm Hg on a regular basis.
The DASH diet is often recommended for hypertension and it emphasizes fruits, vegetables, whole grains, poultry, lean fish, and low-fat dairy foods.
Get plenty of potassium, which can help prevent and control hypertension, but limit your sodium intake to less than 1,500 mg daily.
Maintain healthy cholesterol levels. Although eating fat, even saturated fat, is healthy in moderation — after all, fatty acids are needed to make all cell membranes in the body — too much "bad fat" is damaging to cardiovascular health. Although saturated fat (the kind found in animal products) is often touted as unhealthy, the kind that really causes problems is trans fat, which is an artificially made hydrogenated vegetable oil found in most fried foods, margarine, cookies and chips. Trans fats raise the "bad" LDL cholesterol and lower the "good" HDL cholesterol in your blood, which increases the risk of heart attack and stroke.
Normal total cholesterol levels in the blood should be less than 200 mg/dL.
LDL cholesterol should be less than 100 mg/dL, whereas HDL levels should be above 60 mg/dL for optimal protection against cardiovascular disease.

Be more physically active. Another important factor in reducing your risk of dying prematurely from cardiovascular disease is getting regular exercise and maintaining a healthy weight. Obesity puts lots of strain on the heart and blood vessels, which leads to dysfunction eventually. Only 30 minutes of mild-to-moderate cardiovascular exercise each day on a regular basis is linked to better health and longevity, as it can reduce blood pressure and cholesterol levels, as well as trigger gradual weight loss. Start with walking around your neighborhood, if weather permits, then transition to more difficult terrain, tread mills and/or cycling.
Avoid vigorous exercise to start with, or if you have a known heart condition. Vigorous exercise (such as marathon running) temporarily increases blood pressure and strain on the heart, which may trigger a heart attack.
Thirty minutes of daily exercise is good for your health and an hour is even better, but much beyond that amount isn't proven to be significantly more beneficial.
Recommendations for exercise include the President's Council on Fitness, Sports, and Nutrition. These recommendation include doing 150 minutes (2 ½ hours) of moderate intensity exercise every week. Types of moderate intensity exercise include ballroom dancing, biking slowly, gardening, using your manual wheelchair, walking, and water aerobics. More vigorous activities are biking up hills, basketball, swimming laps, and running.
2
people found this helpful
View All Feed
Near By Clinics