About
Our medical care facility offers treatments from the best doctors in the field of Gynecologist . We like to think that we are an extraordinary practice that is all about you - your poten...
...more
Our medical care facility offers treatments from the best doctors in the field of Gynecologist . We like to think that we are an extraordinary practice that is all about you - your potential, your comfort, your health, and your individuality. You are important to us and we strive to help you in every and any way that we can.
More about Raja Shri Grandhim Speciality Hospital
Raja Shri Grandhim Speciality Hospital is known for housing experienced Gynaecologists. Dr. Shilpa Haresh, a well-reputed Gynaecologist, practices in Bangalore. Visit this medical health centre for Gynaecologists recommended by 51 patients.
Timings
MON-SAT
10:30 AM - 02:00 PM
06:00 PM - 08:30 PM
Location
R V Complex, Arekere Main Road. Landmark: Opp. Apollo Pharmacy
Arekere
Bangalore,
Karnataka
-
500076

Get Directions
Photos (5)




Doctor in Raja Shri Grandhim Speciality Hospital

DNB (Obstetrics and Gynecology), MBBS
Gynaecologist
₹250 online
10:30 AM - 02:00 PM
06:00 PM - 08:30 PM
Services
Submit Feedback
Submit a review for Raja Shri Grandhim Speciality Hospital
Your feedback matters!
Write a Review
Feed
Nothing posted by this doctor yet. Here are some posts by similar doctors.
It's said that blocked fallopian tubes are the most common cause of female infertility in about 40% of women who are infertile. Fallopian tubes are channels through which the egg travels to reach the uterus and blockage of these tubes can put a stop to this from taking place. Depending on the different parts of the tubes, this form of blockage is of several types.
What are the different types of fallopian tube blockages?
1. Proximal tubal occlusion-
This form of fallopian tube blockage involves the isthmus (an area of about 2 cm long, this part of the fallopian tube connects the infundibulum and ampulla to the uterus). This problem occurs after an illness like complications associated with abortion, cesarean section, PID (pelvic inflammatory disease).
2. Mid-segment tubal obstruction-
It occurs in the ampullary section of the fallopian tube and is most frequently a result of tubal ligation damage. The procedure of tubal ligation is performed to put a stop to pregnancy permanently.
3. Distal tubal occlusion-
This is a kind of blockage wherein the section of the fallopian tube that is close to the ovary is affected and is commonly associated with a condition known as hydrosalpinx (a condition in which the fallopian tube is filled with fluid). The latter is often brought on by Chlamydia infection, leading to the fallopian tube and pelvic adhesions.
The conditions that may give rise to this problem can include:
1. Genital tuberculosis (the TB infection that occurs in the genital tract)
2. Ectopic pregnancy (pregnancy in which the embryo places itself outside the uterus)
3. Tubal ligation removal
4. Complications related to surgery of the lower abdomen
5. Pelvic inflammatory disease (PID)
6. Uterine fibroids (benign growths that occur in the uterus)
7. Endometriosis (development of uterine tissue outside of the organ)
These disorders can lead to the development of scar tissue, adhesions, polyps or tumors to form inside the pathway. Additionally, the tubes can also get stuck to other body parts such as the ovaries, bladder, uterus and bowels. Two things can happen to the fallopian tubes, either they can become twisted or the tubes walls may stick together, leading to complete blockage. Moreover, even if the fallopian tubes are partially damaged, they can remain open so as to enable pregnancy to occur, while increasing your risk for ectopic pregnancy.

MBBS Bachelor of Medicine and Bachelor of Surgery, Diploma in Obstetrics & Gynaecology
Your ovulation cycle is largely ignored until you decide to have a baby. Suddenly, the ovulation cycle becomes more than just a countdown to your next period. When you're trying to get pregnant, you need to identify when you're ovulating to calculate the time available to you to conceive a child. Ovulation occurs mid-cycle, every month for most women. It is usually accompanied by a number of symptoms. Some of these are:
Ovulation pain
Some women may experience abdominal pain when they ovulate. This can range from a mild sensation to constant pain. The latter is not normal and may be caused by ovarian cysts or scarring by previous surgery.
Higher Basal body temperature
Basal body temperature is the lowest temperature recorded in the body when it is at rest. At the time of ovulation, this temperature normally increases as a result of the release of progesterone. To use this method to determine ovulation, you will need a basal thermometer. Take your temperature every morning as soon as you wake up and record it in a chart to spot temperature changes. Basal body temperature can also be used to determine if recent intercourse has resulted in a pregnancy or not. If the basal temperature remains elevated for 18 days after intercourse, it is safe to say that you are pregnant.
Cervical mucus
The mucus released by the vagina changes according to the stage of the ovulation cycle. This is caused by the fluctuations in hormone levels. At the time of ovulation, cervical mucus is clear, slippery and highly elastic. This can be compared to a raw egg white in colour and consistency. After ovulation, this mucus will turn stickier and denser.
Cervical position
Your cervix itself will shift at the time of ovulation. Some women can easily feel this change while it may take a little time for others to identify it. The cervix is usually positioned low and feels hard and closed. However, just before ovulation, it will usually open up and soften a little as well as pull back. Cervical position also needs to be regularly charted to determine when the position changes.
Spotting
Spotting mid-cycle is not always a sign of an early period. It may also signal ovulation. This is usually a result of the sudden drop in estrogen that precedes ovulation. Since the progesterone levels are not high at this time, the lining of the uterus may leak a little blood.
Other signs of ovulation include:
* Breast tenderness
* Heightened sense of smell, taste etc
* Increased libido
* Increased energy levels and
* Water retention

One of the major milestones in a woman's life is the entry into motherhood. For most women, when this does not happen in the natural logical sequence of things, there is anxiety and lot of pressure from family and friends. However, with advancements now, there are options like intrauterine insemination and in vitro fertilisation (IUI and IVF) available, which can help increase the chance of conception and pregnancy.
IVF is where the egg is retrieved from the woman's womb, fertilised externally and then transplanted back into the uterus where it grows to full term. However, there are always unanswered questions like how long to wait before going for IVF, is it the right procedure for me, etc.
Read on to find answers to some of these questions:
Maternal age: As a woman reaches 35 and a man reaches 40, the fertilityrates drop significantly. The chances that a woman at 35 will conceive is about 20%, which goes down to 5% if the woman is 40. However, this rate can be significantly increased by using IVF, moving it up to about 80%. The quality of the egg would gradually deteriorate, and so if a woman is nearing 40, it is better to consider IVF as the ovarian reserve would be optimal with IVF.
Failed intrauterine insemination: In couples who have problems with the sperm reaching the uterus, intrauterine insemination (IUI) is first attempted. However, if 3 or more attempts of fail, it is time to consider IVF.
Duration of inability to conceive: While some couples conceive quite promptly in a month or two, most take about 6 to 8 months of unprotected sex to conceive. Therefore, IVF can be an option if you are failing to conceive even after a year. Less than a year, don't fret. Take it easy and it might just do the trick.
Medical health: Both the partner's medical health should be taken into account. Lifestyle changes like smoking, alcohol abuse, drug abuse should be considered, which can account for poor sexual performance and therefore lead to an inability to conceive. Health conditions like diabetes and heart disease can also lead to infertility. Hypothyroidism in women is another thing that must be ruled out, as it often leads to an inability to conceive.
Sexual problems with the partner: One of the first things to do before going for IVF is to check that the male does not have any issues. Be it erection issues or ejaculation issues or sperm issues, they need to be ruled out. Sperm quality, quantity, and motility have to be analysed, and if they are optimal, IVF can be considered.
MBBS Bachelor of Medicine and Bachelor of Surgery, DNB - Obstetrics & Gynecology, DGO
Fallopian tube blockage is the usual syndrome which affects the women getting pregnant. The blockage in the fallopian tube stops the flow of the sperm and the fertilization of the egg. Every month an egg will be released into the tube which travels from the ovary. When an obstruction is present in the tube the egg will not reach the uterus and even the sperms which travel through the tube to fertilize will also be stopped. This is associated along with some disorders like the pelvic inflammatory disease, bacterial or yeast infection, STD, family planning and much more.
When women are affected by this fallopian tube blockage, they tend to suffer from unusual pain in the lower abdomen. The pelvic region also may get some pain. The pain will be more during the periods. The women tend to get some discharge from the vagina than the normal. If the problem left untreated the complication may be prolonged. Many women in the world are suffering from this syndrome and finds it very difficult to get pregnant. The efficient solution of this syndrome is the IVF. Through the method of IVF, the dream of having the baby comes true.
The blockage can be detected with the help of an X-ray called the hysterosalpingogram. To clear the blockage a surgery needs to be performed with laparoscopy. But still, the complication found to proceed. The IVF is one such method where the doctor takes the egg and the sperm keep directly into the uterus. You should not be worried about the blockage since this method is independent of the blockage. Through an ultrasound needle, the egg is taken into the vagina and placed properly into the uterus. Whereas the sperms and the egg kept together to get fused in the lab.
Most of the women find a good result in the IVF treatment. Then the other fertility methods IVF shows a good result. Many children are being subjected to some chromosomal and genetic disorders. When the couples undergo the IVF treatment there is the chance of choosing the healthier embryos and the chance of getting a healthy baby is also high. Not only the women with the blocked fallopian tube, but men with the low sperm count also won't be able to fertilize the eggs naturally. In that case, IVF will be the better option to insert the healthy sperms into the uterus. The process of In vitro fertilization gives the couple a better hope to have a baby.
M.Sc - Dietitics / Nutrition, B.Sc. - Dietitics / Nutrition
Dietitian/Nutritionist, Indore
It is a universally known fact that milk is good for your health, unless you are lactose intolerant of course. But have you ever taken a close look at what milk really accomplishes for your body? Knowing about the medical advantages of consuming milk can also inspire you to include this nutritious item in your diet on a regular basis.
1. Astonishing Complexion
A glowing complexion is everyone's dream. And milk keeps your skin to stay supple, delicate and sparkling. This is because of the numerous vitamins and nutritional supplements it contains. Drinking about two glasses of milk every day can offer you this benefit in a wonderful way.
2. Solid Teeth
Milk is a powerhouse of calcium, and that is precisely what your teeth need. Milk also helps in avoiding depressions and tooth rot. Along with calcium, vitamin D is also extremely important for your body, so ensure that the milk you drink is laced with vitamin D.
3. Solid Bones
You already know that children need to drink milk regularly to build healthy bones and it's also good for their overall development. But grown-ups can also benefit by drinking milk to keep their bones solid, which will lessen the danger of osteoporosis. Once more, this advantage originates from the calcium found in milk, and also vitamin D which retains the calcium in the body.
4. Muscle Growth
Milk can enhance muscle development in a very effective way. This is because of the protein found in milk. Numerous athletes and health freaks drink milk after a workout, as it gives their body the vital supplements needed for recuperation. Milk also forestalls muscles soreness and recharges the liquids that are lost through physical exertion.
5. Weight reduction
Studies have demonstrated that ladies who drink milk daily will probably get in shape faster than ladies who don't drink milk. In case you're looking for a solid nibble or satisfying snack, drink a glass of milk. It's additionally prescribed that you take it with supper or while eating an organic product.
Researchers have also found that milk keeps various maladies at bay. It has the ability to lower hypertension and decrease the danger of strokes. Likewise, milk can diminish the creation of cholesterol by your liver and enhances visual perception. There are a few scientists who also believe that milk can reduce the danger of building up of certain types of malignancy.
Hello, Chromosomal karyotype test is a test to detect any genetic abnormalities. It's done to find out if your child has any risk of having genetic disorder. It's recommend if the male partner has no sperm in his semen or an extremely low sperm count. The female partner has been diagnosed with primary ovarian dysfunction. You've been unable to conceive for more than a year. You've experienced two or more consecutive miscarriages. You've experienced a stillborn birth.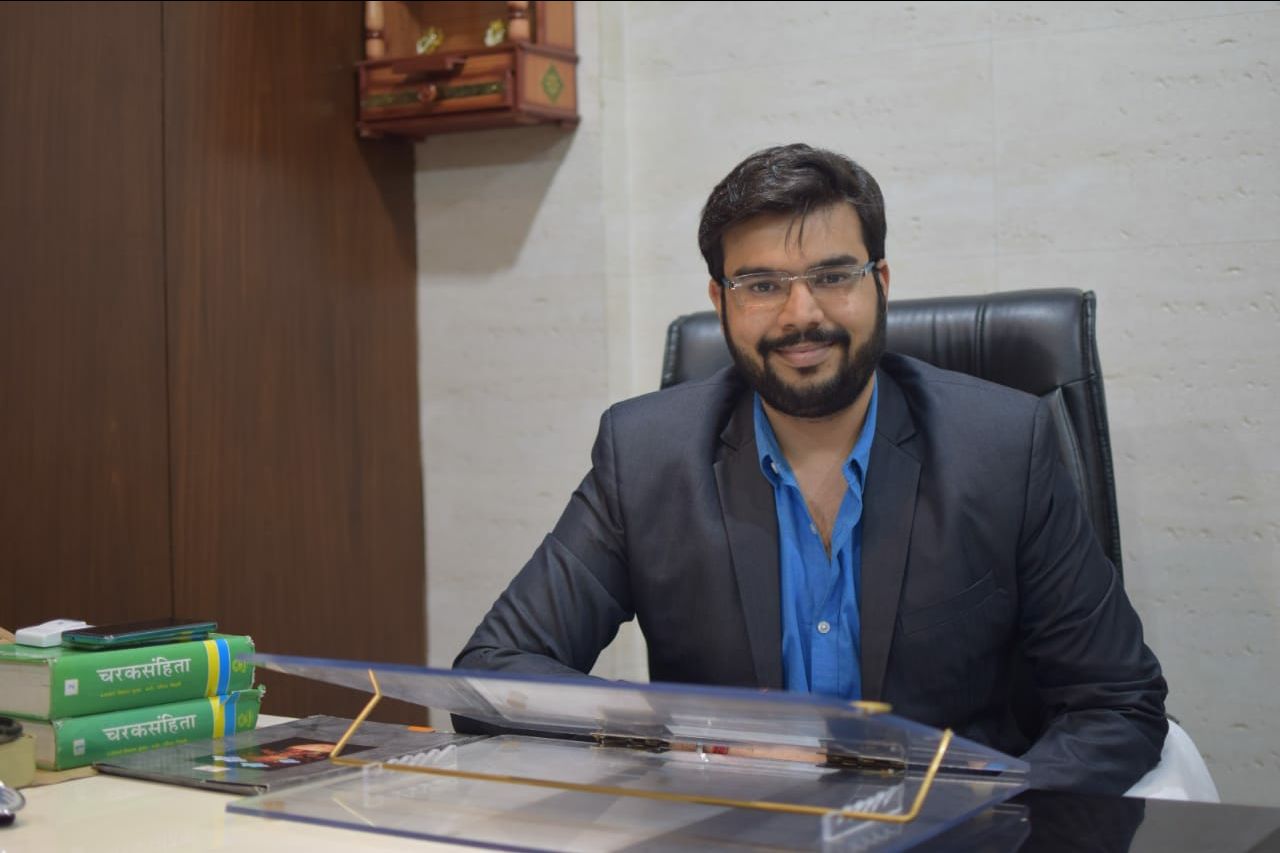 Diploma In Naturopathy, M.D. Alternative Medicine, Bachelor of Ayurveda, Medicine and Surgery (BAMS)

MS - Obstetrics & Gynaecology, CCT - Gynecologic Oncolgy, Fellowship in Gynaec Oncology
Recurrent miscarriage is a condition when there has been three or more successive pregnancy losses. It is different from infertility as, infertility is the inability to conceive.For many cases, cause of a recurrent miscarriage has not always been found. A number of factors can cause recurrent miscarriages of which some are treatable.It may not always be possible to identify a cause for recurrent miscarriage in a couple even after extensive research and treatment procedures. Some of the common causes of recurrent miscarriage are described below:
1.Chromosomal abnormalities
Incompatible chromosomes can result into pregnancy losses. When an egg and a sperm meet, of which one of them is faulty, they can't line up properly resulting into chromosomal abnormality. Such conditions lead to miscarriages.
2.Uterine abnormalities or Incompetent cervixes
Miscarriages occur if the uterus is abnormally shaped since the embryo is not properly implanted or even if it gets implanted, it may not get sufficient nourishment to survive. If the woman has a weak cervix, it cannot hold the developing embryo, leading to miscarriage.
3.Immunologic disorders
Under rare cases, the embryo itself is not accepted by the body. Antiphospholipid antibodies are antibodies which attack self-tissues such as embryos and prevent them from building up. This leads to miscarriages.
4.Untreated thyroid problems
Conditions such as thyroid or uncontrolled diabetes result in uterine conditions which make it tough for the embryos to survive.
5.Polycystic ovary syndrome
Women with polycystic ovary syndrome tend to have high levels of male hormones which result in irregular menstruation and ovulation. This can prevent the lining of the endometrium from maturing that is required for holding the embryo.
6.Bacterial infections
There may be presence of a number of micro-organisms inside the reproductive tract that may be harmless for the person. But there may be certain bacteria lined up in the reproductive tract which can prevent development of embryo, thus leading to miscarriages.
7.Lifestyle
Smoking and drinking are harmful lifestyle habits which may increase chances of miscarriages to a great extent. It is always advised to avoid smoking or drinking when you wish to conceive. Other lifestyle conditions, such as working in certain environments like hospital environments, farms, laboratories, etc, may lead to miscarriages; however, the exact reason has not been identified yet.

MBBS, MS - Obs and Gynae, MRCOG(London), DNB, Fellowship In Uro Gynaecology
If you've had unprotected sex, that is, sex without using contraception, or think your contraception might have failed, you can use emergency contraception. There are different types of emergency contraception.
The emergency intrauterine device (IUD).
An emergency contraceptive pill with the active ingredient ulipristal acetate (UPA).
An emergency contraceptive pill with the hormone levonorgestrel. There are different brands.
Emergency contraception can be very effective, but it's not as effective as using other methods of contraception regularly. The emergency IUD is the most effective emergency contraception.
An emergency contraceptive pill needs to be taken as soon as possible after sex to have the best chance of working.
Emergency contraception is not required for the first 21 days after giving birth.
Does emergency contraception cause an abortion?
No. Emergency contraception may stop ovulation (releasing an egg), fertilisation of an egg, or a fertilised egg from implanting in the uterus (womb). It prevents pregnancy and is not abortion.
How will I know if my emergency contraception has worked?
Do a pregnancy test to make sure you're not pregnant if:
You haven't had a normal period within three weeks of taking an emergency contraceptive pill or having the emergency IUD fitted
You started a method of hormonal contraception soon after using emergency contraception; you should do a test even if you have a bleed.
A pregnancy test will be accurate if the test is done three weeks after the last time you had unprotected sex.
Am I protected from future pregnancy?
You can continue to use the IUD as your regular contraceptive method if you want to. It will be highly effective at preventing pregnancy. The emergency contraceptive pill won't continue to protect you from pregnancy. If you have unprotected sex again you're at risk of pregnancy. Seek advice – you may need emergency contraception again.
Can I take the emergency pill more than once in a menstrual cycle?
You can take the same type of emergency pill more than once in any menstrual cycle if you need to, but it may not be possible to take a different type of pill in the same cycle.
Emergency contraceptive pills aren't as effective as using other methods ofcontraception regularly. It's important to start an effective method of contraception after using the emergency contraceptive pill.
View All Feed
Near By Clinics