About
We will always attempt to answer your questions thoroughly, so that you never have to worry needlessly, and we will explain complicated things clearly and simply.
...more
We will always attempt to answer your questions thoroughly, so that you never have to worry needlessly, and we will explain complicated things clearly and simply.
More about Praxis Physiotherapy
Praxis Physiotherapy is known for housing experienced Neurologists. Dr. Dhanashree Barve, a well-reputed Neurologist, practices in Bangalore. Visit this medical health centre for Neurologists recommended by 103 patients.
Timings
Location
#3 outer ring road, Bangalore
Outer Ring Road
Bangalore,
Karnataka

Get Directions
Doctor in Praxis Physiotherapy
MPTh/MPT - Neurological Physiotherapy
Neurologist
Services
Submit Feedback
Submit a review for Praxis Physiotherapy
Your feedback matters!
Write a Review
Feed
Nothing posted by this doctor yet. Here are some posts by similar doctors.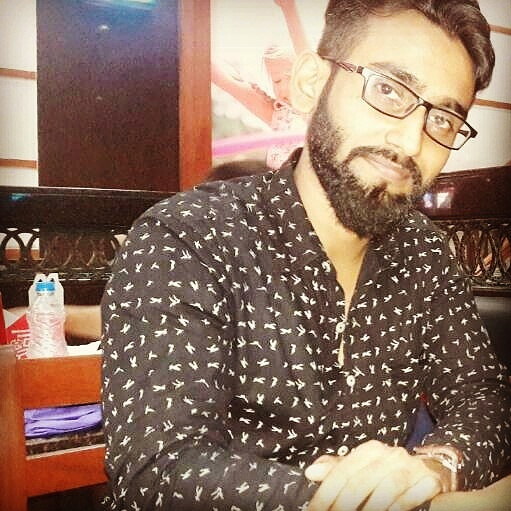 MPT - Orthopedic Physiotherapy, Fellowship In Orthopaedic Rehabilitation (FOR) Advanced Diploma in Nutrition & Diet
Migraine can be well controlled by nutrition therapy. Contact me for further evaluation and treatment.
Take sky fruit, cow urine caps, org wheat grass powder, nigella cap, seabuckthorn juice, drink 30 ml extra virgin coconut oil, may contact for any assistance.
Hello User, It is mostly because of vertebral column problems. Causing compression. It can be cured by homoeopathic treatment. You can consult me at Lybrate. Allopathic medicine does not have any solution.
Parkinson's disease is a disorder involving the nervous system. It can start with a mere tremor of one hand and advances to slow movement and stiffness. The face might show little no symptoms in the beginning but the speech might become slurred. With every passing day, the condition worsens. This condition has no permanent cure but the symptoms can be improved with proper medication.
What are the symptoms?
Some unmistakable symptoms include the following:
A sudden shaking of the limb. A sudden tremor of the hand is a very common symptom of this disease.
A stiffness of the muscles that can limit the range of motion and sharp pain.
The posture of the body might get compromised. Often balancing problems are witnessed among many patients.
There could be problems with speech leading to soft, slurry or quick speech. The speech in some cases can become monotonous devoid of inflexions.
Parkinson's disease can lead to slow movement and makes performing of simple tasks difficult.
Patients often find writing very difficult
What are the possible causes of Parkinson's disease?
Specific genetic mutation can lead to Parkinson's disease in folks who have a family history of Parkinson's disease. Certain variations of the gene increase the risk of this disease
Exposure to certain environmental factors or certain toxins can trigger Parkinson's disease in an individual.
Certain cells in the brain known as Lewy bodies can trigger Parkinson's disease.
A certain kind of protein cells within the brain known as alpha-synuclein can trigger the Parkinson's disease in an individual
What are the risk factors?
Heredity: Having an immediate family member or a close relative suffering from Parkinson's disease can increase the risk of getting this disease in an individual
Age: Although not a prime risk factor, but an individual over the age of over 60 have an increased risk of getting this disease
Toxins: Exposure to pesticide or certain herbicide increase the risk of Parkinson's
Sex: Men are more likely to get Parkinson's disease than women
What is the medication for Parkinson's disease?
Carbidopa-levodopa: This is a natural chemical that gets passed to the brain and is converted to dopamine by the body. The benefits of this medication might reduce with increased symptoms.
Carbidopa-levodopa infusion: A popular drug in this category is known as the Duopa. It is administered directly into the small intestine in the form of gel through a feeding tube.
MAO-B inhibitors: Drugs from this group include rasagiline and selegiline. This is a powerful medicine. Many patient experiences hallucination during the initial days of consuming these drugs.
Anticholinergics: This medication is mainly used to counter tremors of the limbs in the early stage of the Parkinson's disease.
A good night's sleep is very essential for the body and mind to recharge and be ready to function to its full extent each day. Though, the constant change in lifestyle has altered the fixed sleep hours, it is still advisable that for a healthy lifestyle, 7 to 8 hours of sound sleep is essential.
Studies reveal that about 60% of the UK population is sleep deprived, getting 6 or less hours of sleep. Further, studies have shown that there is a good correlation between a person's food habits and the sleep pattern. While some foods are good at inducing sleep, there are others which help you reduce fatigue that sleeplessness brings in.
The following is a list of foods along with their most significant benefits:
Cherries: Cherries contain Melatonin which controls our biological clock and is often used to combat jetlag. Melatonin improves duration and quality of sleep.
Bananas: Bananas are loaded with Potassium and Magnesium, which are very good for cardiovascular health and cognitive functioning and are believed to induce peaceful sleep.
Mangoes: Mangoes help by boosting the immune system and provide a good night's sleep.
Blueberries: Blueberries are believed to reduce oxidative stress and muscle cell inflammation and are an excellent choice of snack for lack of sleep. Blueberries balance the level of blood sugar and stabilize the hormone of satiety, Leptin, thus, inducing better sleep.
Milk: A glass of warm milk induces sleep. Add a pinch of cinnamon and see yourself sleep even better. Scientists believe that Tryptophan and Serotonin do the magic. Not just milk, even other dairy products such as cheese can improve your sleep.
Fish: Salmon, Sardines, and Tuna are rich in Omega-3 fatty acids and also contain vitamin B6. All these are believed to improve cognitive state and are believed to induce a restful sleep.
Nuts: Be it walnuts, pecans or cashews, all nuts have a soothing effect. They are a rich source of Tryptophan, which is an amino acid responsible for sleep. They release Melatonin and Serotonin which regulate the biological clock and manage sleep patterns.
Herbal tea: For instance, Chamomile tea and Valerian tea act as a mild sedative and encourage a healthy sleep. The whole act of brewing the tea with the aroma wafting through the air is believed to promote a soothing effect too. Green tea is also considered as a god sleep inducing agent.

MBBS Bachelor of Medicine and Bachelor of Surgery, DNB (General Medicine), MNAMS (Membership of the National Academy) (General Medicine)
Yes you can from a good place, make sure needle used for tattooing is a new unused one else there is a risk of getting hiv and/or hepatitis b while tattooing if done by used needle.
A headache of varying intensity, often accompanied by nausea and sensitivity to light and sound. Migraine headaches are sometimes preceded by warning symptoms. Triggers include hormonal changes, certain food and drink, stress etc. It can be migrain. 1. Take adequate night sleep 2. Eat at regular intervals. As starvation/gas can trigger migrain 3. Avoid things that can trigger migrain. Common triggers include alcohol, caffeine or poor sleep. Inculcate good sleep practices like having a regular bedtime schedule and avoiding naps, caffeine and tv before bedtime. 4. Don't take stress- pursue an enjoyable activity or verbalising frustration to reduce stress and improve mental health. 5. Avoid foods that you know triggers your migrain. 6. Hot packs and heating pads can relax tense muscles. Warm showers or baths may have a similar effect 7. Drink water. "dehydration can be a big cause of headaches," for this homeopathic treatment is very effective for more details you can consult me.
You should take homoeopathic treatment. It is the only treatment method which can help in such problems. You can consult me at Lybrate. You can also try pranayama.
View All Feed