About
Our medical care facility offers treatments from the best doctors in the field of General Physician, Pulmonologist . Our entire team is dedicated to providing you with the personalized, g...
...more
Our medical care facility offers treatments from the best doctors in the field of General Physician, Pulmonologist . Our entire team is dedicated to providing you with the personalized, gentle care that you deserve. All our staff is dedicated to your comfort and prompt attention as well.
More about Parimala Health Care Services
Parimala Health Care Services is known for housing experienced General Physicians. Dr. Huzefa, a well-reputed General Physician, practices in Bangalore. Visit this medical health centre for General Physicians recommended by 87 patients.
Timings
MON-SAT
07:00 PM - 09:00 PM
08:00 AM - 10:00 AM
Location
No-2 6 Cross Vinayak J P Road Phase 5
Bangalore,
Karnataka
-
560002

Get Directions
Doctor in Parimala Health Care Services
07:00 PM - 09:00 PM
08:00 AM - 10:00 AM
Services
Submit Feedback
Submit a review for Parimala Health Care Services
Your feedback matters!
Write a Review
Feed
Nothing posted by this doctor yet. Here are some posts by similar doctors.

Ph.D In Food Science & Nutrition, M.Phil Foods & Nutrition, MSc - Dietitics/Nutrition, B.Sc - Home Science
Dietitian/Nutritionist, Coimbatore
An unhealthy diet is an absolute no in daily life to remain healthy, fit and without any disease. Unhealthy diets fail to give the body the correct amounts and varieties of proteins and nutrients for a maximum proper health.
Too many intakes of calories lead to an unhealthy diet, which also increases blood pressure. It leads to a very poor calorie ratio-to-nutrient that leads to gain weight and also leads to malnutrition along with various health problems. Unhealthy diets cause chronic disease, hypertension, cancer, diabetes, osteoporosis and cardiovascular disease.
Therefore, unhealthy eating habits should be avoided and strongly abandoned.
Why Avoid Unhealthy Diet?
It causes obesity. Increased intake of nutrient-dense foods like fruits, sugar, processed carbohydrates and animal fat leads to obesity.
Nutrient deficiency is another harmful effect of following an unhealthy diet.
Illness is another factor. Poor intake of nutrition leads to diseases like heart disease, diabetes, and cancer. Lack of calcium weakens the bones, lack of vitamin A and C suppress the body immune system leaving a person vulnerable to diseases.
Increases the risk of coronary artery disease as unhealthy diet contributes to building up of plaque in the coronary arteries which can cause heart attacks.
Coronary Heart Disease - A Serious Issue!
It is a disease which leads to plaque building inside the coronary arteries, which supply rich oxygen blood to the human heart muscle. Over time the plaques either hardened or get ruptured and hardened plaque restricts the coronary arteries, which reduce the oxygen flow to the heart. On the other hand, if the plaque is ruptured blood is formed on its surface which also narrows the coronary artery and restricts the blood flow. And if the blood flow is blocked or reduced, then it might lead to Angina and heart attacks leading to loss of life. Angina causes chest pain it can also cause pain in the neck, back or arms. It is a state where one gets a feeling of indigestion.
Outlook
Changes in lifestyle, eating habits, intake of medicines and its procedures helps to prevent this disease. These steps can also reduce the chances of health problems. Therefore, a proper healthy diet is a must in a person's routine because it serves as one of the links to coronary heart diseases. In order to live long, live healthily and live happily one needs to adopt a good eating habit, take care of the medicines they intake, certain input time of exercise, change the monotonous lifestyle to lessen down the chances of their occurrence. Adopting healthy food habits also enables the body to fight against diseases and infections, reducing the rate of illness. It also reduces stress and provides a good healthy and happy life.
Lack of sleep can make you feel tired, worn-out and less productive the next day. However, it might not be your fault entirely because the brain tends to become active when the body is at rest, which could be a reason why you aren't getting enough sleep at night.
Here are a few tips which might be useful for you to sleep at night:
Keep your room dark: Even the faintest light from your mobile is enough to disrupt your sleep. Thus, try and switch off all your lights and gadgets before going to sleep. If doing that doesn't help either, use an eye mask to keep the light out.

Carefully select your dinner: Don't go to bed hungry or overstuffed because either of them might cause discomfort while sleeping and lead to a disruption in your sleep. Also, limit your alcohol consumption at night to refrain from making numerous trips to the washroom. Avoid consuming nicotine and caffeine before going to bed as they take a long time to wear off and can cause havoc in your sleep routine.

Don't exercise before going to bed: Exercising daily is a necessity as it keeps your body healthy and in shape, but exercising right before going to bed can be disruptive as it might make you more pumped up due to the adrenaline rush. Thus, you should avoid exercising heavily right before going to bed.

Plug out all your devices: Create a technology free zone by plugging out all your devices one hour prior to your usual sleep time. The blue light radiated from your devices can trick your brain into believing that it is daylight and cause a disruption in circadian rhythm (which is an ongoing 24-hour physiological process which is regulated by external factors such as sunlight and temperature).

Consume snooze food: Certain food items can be classified as snooze foods as they ensure better sleep at night. Warm milk contains 'tryptophan' which is a precursor to melatonin (hormone that is responsible for the onset of sleep) and ensures better sleep or you could have a spoon of honey which releases 'orexin' (a chemical that affects wakefulness and appetite) that reduces alertness levels.
1
person found this helpful
Asthma is the most common chronic condition for women in pregnancy. While Asthma control can affect pregnancy, pregnancy too can affect Asthma. Yet while pregnancy does not beget Asthma, neither does it abate.
Nevertheless, Asthma management during pregnancy is very important. Improper Asthma management, especially in difficult Asthma, during pregnancy may imperil both the mother and the child.
Along with taking the right medications, Asthma patients also need to avoid exposure to Asthma triggers.
Avoiding Asthma Triggers
Asthma triggers may be different for different people. In general, one or a few of the following act as Asthma triggers:
Allergens like pollen, dust mite etc.

Certain exercises

Certain occupational exposure

Certain drugs like β‐blockers, aspirin etc.

Alcohol, dairy products, orange juice, peanuts etc.

Additives like tartrazine, monosodium glutamate etc.

Certain medical conditions like gastric reflux, rhinitis etc.
Apart from avoiding these Asthma triggers, she would also need to follow the instructions of her gynecologists. She should always be concerned that if the treatment is not working or if she is experiencing any trouble, she must consult with the gynecologists. She can also do some exercises to stay active and healthy.
However, she should always consult a doctor before doing any exercise, especially for those who have experienced Asthma attacks in the past.
Effects of Asthma on Pregnancy
Poor Asthma management and difficult Asthma before pregnancy are associated with increased risk of hypertension during pregnancy, which can beget Preeclampsia. Studies have also shown that women with Asthma tend to undergo Caesarean sections more than others. It has also been observed that Asthma may restrict the growth of the fetus leading to low birth weight.
However, this is more due to poor Asthma control such as persistent breathing difficulty or poor lung function etc., than Asthma per se.
Effects of Pregnancy on Asthma
Certain physiological factors during pregnancy do affect Asthma. In difficult Asthma, control usually deteriorates between 24 and 36 weeks of pregnancy, mainly due to poor adherence to corticosteroids. This is why pregnant women with Asthma should be monitored closely irrespective of the severity of Asthma.
Breathlessness in Pregnancy
Breathlessness during pregnancy is common. In fact, even pregnant women with no Asthma symptoms may feel breathless at times. It reflects some normal physiological and anatomical changes during pregnancy. Even anxiety may precipitate breathlessness. This indicates that pregnant women with difficult Asthma may feel breathless, not just because of Asthma, but also because of normal changes during this period. However, new incidents of Asthma can also be a cause of breathlessness.
Respiratory Distress in Pregnant Women
Respiratory distress in pregnant women may not always be due to asthma. There may be a whole host of reasons that include Anxiety, Hyperventilation, chest infection, dysfunctional breathing, pneumonia, interstitial lung disease, thromboembolic disease, amniotic fluid embolism, pneumothorax, ischemic heart disease, arrhythmias, cardiomyopathy and a variety of endocrine, hematological and renal disorders.
Preventing Respiratory Distress During Pregnancy
Apart from avoiding Asthma triggers, pregnant women with Asthma or difficult Asthma need to strictly adhere to Asthma control. This indicates that they need to adhere to their corticosteroids religiously. However, before that, they also need to make sure that the corticosteroid is safe to be taken during pregnancy.
Asthma may or may not affect pregnancy. However, it is always a great idea to go for Asthma management. This will help women deal with complications related to Asthma during pregnancy.
Apart from that, always consult a doctor before going for any medication related to Asthma control, or actual treatment of Asthma.
Dear lybrate-user, if you are ejaculate early then may be you are suffering from premature ejaculation problem. Premature Ejaculation is a problem in which both the partners are not equally satisfied during sexual intercourse. The person is ejaculating before penetration. Don't worry the permanent solution of your problem are their in Ayurveda. For more information about treatment please consult us privately on Lybrate.
Dear lybrate-user, If the penis is not stand properly at all time then it maybe the sign of erectile dysfunction. Erectile dysfunction (ED), also known as impotence, is a type of sexual dysfunction characterized by the inability to develop or maintain an erection of the penis during sexual activity. Erectile dysfunction can have psychological consequences as it can be tied to relationship difficulties and self-image. However Ayurvedic treatment for Erectile dysfunction helps in quickly, effectively and permanently resolving the problem, treatment not only solves the problem but also allows a male to recover from its side-effects and gain much better health and potency. For more information about treatment please consult us privately on Lybrate.
3
people found this helpful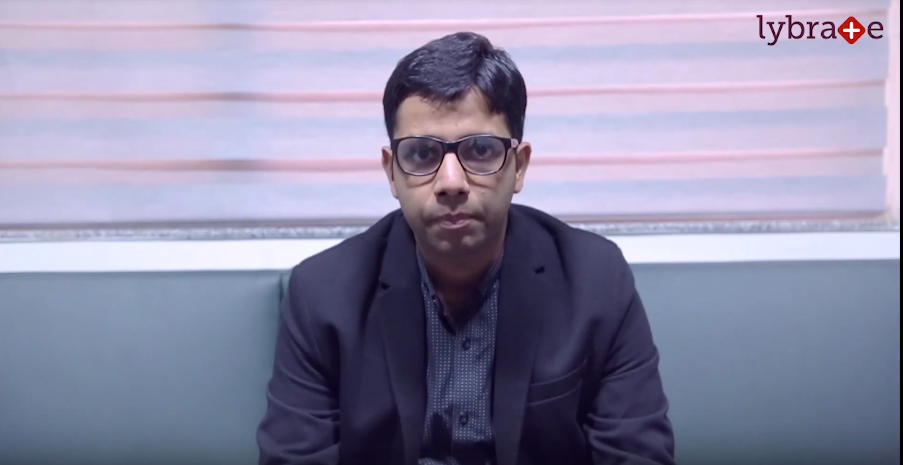 Glaucoma is a group of diseases that causes damage to your eye's optic nerve and gets worse over time. The optic nerve is a bundle of millions of nerve fibres which carry visual impulse from the retina at the back of eye to the brain. The increased Eye pressure, called intraocular pressure, can damage the optic nerve and fasten the natural nerve fibre loss. Since nerve cells can't regenerate this damage is permanent and irreversible.
212
people found this helpful

Masters in Endocrinology, MBBS, C.Diab, CCEBDM(DIABETOLOGY), CCMTD, DOMS
Pregnancy brings with it the need to be extra careful about the overall well-being of the mother-to-be. Extreme caution has to be taken in managing health, as antibiotics and a lot of other treatment modalities are best avoided during pregnancy. With diabetes becoming common in the younger ages and women choosing to delay pregnancy, there are multiple women who are diabetic and choose to get pregnant later in life.
With diabetes being a chronic and a lifestyle condition, it definitely has its effects on pregnancy. However, the key is to manage diabetes cautiously in such a way that its effects on pregnancy, both the mother and the developing baby, are minimal. The increased blood sugar levels from the mother pass on to the baby, so keeping a close watch on the blood sugar levels is very important.
The maximum effect of diabetes on the baby is during the first few weeks of pregnancy. It is when the vital organs (brain, heart, lungs and kidneys) are forming, and high blood sugar levels can be harmful. This is slightly tricky as most women realise they could be pregnant only after about 6 weeks. If pregnancy is planned, it is best advisable to keep a check on sugar levels much ahead of the pregnancy.
The baby could be used to high levels of sugar while in the womb, and once delivered, it could have too low sugar levels. This needs to be monitored.
Preeclampsia, which is increased protein in the urine and high blood pressure, can happen during the second trimester. This may require the baby to be delivered prematurely.
Babies born to diabetic mothers are often bigger. The baby's pancreas is used to higher sugar levels and so the extra sugar gets converted to fat, which is the reason for the bigger babies. This may also necessitate C-sections.
Pregnancy can induce the development of diabetic retinopathy, which may prevent vaginal delivery, as the woman may not be able to exert the required pressure.
Abnormal calcium and magnesium levels, which need to be monitored for a while after birth
Most diabetic women reach full term if the sugar levels have been under good control.
Diabetic pregnant women are high at risk. However, with advanced medical care, these risks and complications are managed very well producing healthy babies from normal deliveries with effectively no harm to the mother's health.
Once a diabetic woman tests positive, it is advisable to seek medical help to plan diet/meal plan, physical activities, exercise regimen, lifestyle changes, and medication dose adjustments. This is not a one-time activity, but needs to be closely monitored with daily blood sugar levels throughout the pregnancy.
1
person found this helpful
Allergy is a response of the immune system. It only occurs when a harmless substance attacks the body and it tries to attack it by creating antibodies as a triggering response. While there could be a lot of triggering agents, some of the basic ones include dust, food, and dander. Conventional allergies can be easily treated with medicines and environment changes whereas chronic allergies need medical attention. Either way there exists some great natural supplements which when applied can immediately deal with seasonal and occasional allergies:
Probiotics: Natural probiotic supplements include kombucha, yogurt, sauerkraut etc. They are known to assist the immune system and can alter the course of allergy. The fermentation of probiotic produces good bacteria that assist the immune system.
Quercetin: It is a bioflavonoid that can be found in beans, onions, red wine, leafy vegetables, apples etc. They have anti-oxide and anti-inflammatory properties can give allergies a run for their money. Research suggests that quercetin contains certain substances that successfully block allergy creating elements.
Vitamin D: Vitamin D plays get strokes in fighting allergies and setting the immune system right. They can successfully stop the development of allergies in the body. The body fetches enough vitamin D with a 10 minutes-walk in the sunlight.
Stinging Nettle: This is a plant that effectively counters allergy by fighting with symptoms such as a headache, anaphylaxis, migraines etc. The anti-inflammatory properties of this herb fight allergy symptoms instantly.
Butterbur: This again is a herb that contains medicinal properties and can successfully counter allergic symptoms. A study found that butterbur is as effective as a certain allergic medicine such as Zyrtec. Another good thing about this supplement is the fact that they do not put a person to sleep like other allergic drugs.
Steam inhalation: When hot steam is accompanied with eucalyptus oil, tea tree, rosemary oil, myrtle oil and inhaled for about 20 minutes, instant relief is expected. For patients with chronic allergy, this natural supplement can be tried twice in a day.
Lemon oil: Lemon oil is one of the versatile agents for treating allergies. It fixes the immune system, drains lymphatic fluid and detoxifies liver toxins. They can also be used as a disinfectant for washing clothes and home.
Turmeric: Turmeric contains curcumin that is extremely effective for treating cold and allergy. Being a disinfectant, turmeric can instantly arrest allergic symptoms.

Bachelor of Ayurveda, Medicine and Surgery (BAMS), Yog Ayurved Padvika, M.A.(Sanskrit)
Though in case of young men the problem of dysfunction and intimate arousal is not so common, men aged over 40 take longer time to feel aroused, which can be really problematic at times. There are many factors that contribute to erectile dysfunction, including poor lifestyle, medications and untreated physical complications.
Many men battle to understand when and why they are facing these sexual hazards, but it is an ailment that requires medical aid. However, you can also reduce them with a few lifestyle changes.
Lower down pornographic use: If you are masturbating to an immensely stimulating porn video on a daily basis, it may become difficult for you to get aroused when you are actually with your partner. This practice is quite stimulating and may often create difficulties in making you sexually aroused to the required level. You can try to masturbate without any technical assistance as it wouldn't be as stimulating as harming your sexual health. Trying these for 10 days would help in improving your erection quality.
Get enough stimulation: Many men opt to kiss for a minute and then jump on to having an intercourse. Though this works at a young age, men require more stimulation as they age. You should aim to engage in some kind of foreplay with your partner as it is a great way of getting enough arousal required for an enjoyable sex. So instead of hurrying up thinking you will lose your erection, enjoy the act of sex without concentrating on erection and your erection will stay on its own.
Communicate with your partner: It is very crucial to communicate with your partner about what do you enjoy most while having sex. Most men do not tell their partners about what turns them on. When you are not aroused by the normal bedroom practices, it is definite that you have erectile dysfunction. When you talk to your partner about ways of having sex, trying new positions and other intimate matters as it will help in strengthening the bond between you and your partner and you can relax and enjoy the act of sex together.
If you are able to maintain your erection at about 75% of the time, then your erectile dysfunction is based on situational issues and not on biological problems. Regardless of the reasons behind your erectile dysfunction or lack of sexual arousal, you can try these few tips for managing these issues that may take a toll on your private relationships.
1
person found this helpful
View All Feed
Near By Clinics

Arekere, Bangalore,
Bangalore
View Clinic