About
Our medical care facility offers treatments from the best doctors in the field of Adult Psychiatrist, Forensic Psychiatrist, Psychiatrist.We like to think that we are an extraordinary pra...
...more
Our medical care facility offers treatments from the best doctors in the field of Adult Psychiatrist, Forensic Psychiatrist, Psychiatrist.We like to think that we are an extraordinary practice that is all about you - your potential, your comfort, your health, and your individuality. You are important to us and we strive to help you in every and any way that we can.
More about Nimhans Hospital
Nimhans Hospital is known for housing experienced Psychiatrists. Dr. Ranganath, a well-reputed Psychiatrist, practices in Bangalore. Visit this medical health centre for Psychiatrists recommended by 99 patients.
Timings
Location
Jayanagar
Bangalore,
Karnataka
-
560001

Get Directions
Doctor in Nimhans Hospital
MD - Psychiatry
Psychiatrist
Services
Submit Feedback
Submit a review for Nimhans Hospital
Your feedback matters!
Write a Review
Feed
Nothing posted by this doctor yet. Here are some posts by similar doctors.
Everyone desires to have a partner who can be their strength, a person who can help them sail through when the going gets tough. A perfect, love filled, hassle-free relationship tops the priority list of most people. Of late, the ideal "made for each other" couples have become a thing of the past. Stress, work pressure, the mad rush to be at the pinnacle is taking a serious toll on a person's physical and mental health.
Many relationships have gone kaput due to irreconcilable differences. At times, the problem is not about infidelity, but compatibility. Love is there, but understanding is long gone. Under such circumstances, a therapist or a marriage counsellor comes as a ray of hope. Couples therapy has been instrumental in getting many relationships back on track.
Couples therapy cannot miraculously solve the complications and compatibility issues. For a relationship to work, both the partners need to make a conscious and sincere effort. The following tips can go a long way to make couples therapy work.
- No one is born perfect: To err is human. Imperfections will be there. The trick is to create and enjoy small perfect moments out of the imperfections. Do not fall for fairytale love stories. Believe it or not, even fairytale love stories come with their own set of imperfections. Couples therapy amalgamated with this fact can work wonders for your relationship.
- An experienced therapist or counsellor will make the therapy much more effective. Thus, choosing the right therapist becomes a determining factor in the overall success of the therapy.
- A wise man had once said; do not hide anything from your doctor and lawyer. If you want the therapy and your relationship to work, open up to the therapist. Be transparent and honest. To chalk out an effective therapy, the therapist needs to know every detail.
- Couples therapy without the involvement of both partners is meaningless and futile. The partners need to express their point of view. It helps a great deal to ease out the tension and awkwardness between the couple.
- Couples therapy does not always guarantee 100% success. A lot of factors go into success. A therapist is no magician. This should not demoralise you. Set realistic goals, be patient with the therapy. With time, things will change for the better.
- Be regular with the sessions. Work can wait, but a relationship, once lost, will be gone forever. Give your relationship the time and priority it deserves. A therapist knows what work for your relationship. Both partners should participate in the activities assigned by the therapist. The activities, if practised diligently, will do your relationship, a world of good. Every relationship goes through a lean phase. Consult a therapist before it spoils your relationship.

Severe mental disorders that affect the mind and cause abnormal thinking are referred to as psychotic disorders. These disorders make it hard for a person to communicate with others, make good judgements, understand the difference between reality and imagination and behave appropriately. There are many different types of psychotic disorders. Some of the more common psychotic disorders are:
Schizophrenia
This is the most common psychotic disorder. People suffering from this disease suffer from delusions and hallucinations that last for longer than 6 months at a time. There are three types of symptoms associated with this disease:
Psychotic symptoms that affect the person's thinking such as hallucinations, trouble organizing thoughts and ideas, delusions and strange movements
Negative symptoms that make the person seem depressed and do not allow him or her to function normally and show emotions.
Cognitive symptoms that affect how the person thinks.
Schizophrenia cannot be cured, but can be treated and managed with a combination of medication and psychotherapy.
Brief Psychotic Disorder
People who suddenly show psychotic symptoms that last for a maximum of a month and then resolve themselves are said to be suffering from a Brief Psychotic Disorder. Some of its symptoms are:
Hallucinations
Delusions
Chaotic thinking
Inappropriate behaviour and dressing
Senseless babbling
Disorientation
Change in eating and sleeping habits
Treatment for this condition may involve hospitalisation if the symptoms are severe or if the person is a threat to himself or herself. Usually medication, psychotherapy or a combination of the two are used to treat this condition. In extremely rare cases, this condition may recur.
Delusional Disorder
This disorder refers to a condition where the person has a delusion or false belief involving a real life situation such as being followed, deceived, poisoned, sick etc. In order to be diagnosed as delusional, the person must show no other symptoms of schizophrenia. These delusions should also not be the result of any type of medication or intoxicant. Treatment for this disorder is challenging and needs to be tailored to the patient's needs. In most cases, medication and cognitive therapy are used to improve the patient's quality of life and social functioning.
Shared psychotic disorder
Sometimes, if one person in a long term relationship suffers from a psychotic disorder, his or her partner may also start believing in the same hallucinations or delusions. In most cases, apart from this, they show no other symptoms of psychotic disorders. This condition is rare and usually treated with psychotherapy.
Bipolar disorder
Bipolar disorder, which is also known as maniac depression, which and is related to extream and unusal mood shifts, frequent changes in brain activity level along with energy. It is commonly of 4 types, namely Bipolar I disorder, Bipolar II disporder, Cyclothymic disorder and other unspecified disorders. People suffering from bipolar disorder often suffer from 'mood episodes', which is further of two types one is manic episode and depressive episode.
1
person found this helpful

DPM, MBBS, FIPS, Fellow of Academy of General Education (FAGE), Faculty RACGP , Senior Resident Psychiatrist, Ex Inceptor RCPsych
For human beings, the body is considered the temple, one that they strive to keep fit and in shape. In fact, the plethora of ailments, which people complain of suffering from, almost always deal with their physical health. In this over engagement to restore the physical health, the well being of the mental health is never considered.
However, truth remains that the health of the mind is equally if not more important and must be given its share of priority. With the growing age and times, depression has emerged as a gnawing problem, one that is plaguing individuals indiscriminately and one that must be eradicated as soon as possible.
Some of the ways to combat this fatal ailment are:
Exercises: Everyday a bit of exercise not only keeps the body fit and healthy, but also goes a long way in easing and calming the mind. You need not indulge in strenuous exercises, but must make it a conscientious habit to work out a bit daily.
Talk to people: Though depression makes one inexorably quiet and silent, the first thing that is prescribed as a remedial measure is talk to people. Engaging in conversations with people, telling them what exactly is troubling you are proven ways to combat depression.
Meditate: There is no better way to treat mental ailment than meditating. When you suffer from depression, your body undergoes severe conflict. Meditating not only calms the mind, but also soothes away the worries.
Develop a support system: Depression is almost always followed by an unfathomable sense of loneliness. Talking to others does help, but at the same time try to develop a support system. Find an individual, be it parents, relatives or friends and confide in him or her. Not sharing what you are going through is never a solution and only exacerbates the fatality of the situation.
Change the daily routine: Monotony is never exciting and it is only time, before the humdrum of life gets to you. Changing the daily routine and incorporating something new and exciting go a long way in recuperating you from the mental dullness and fatigue.
1
person found this helpful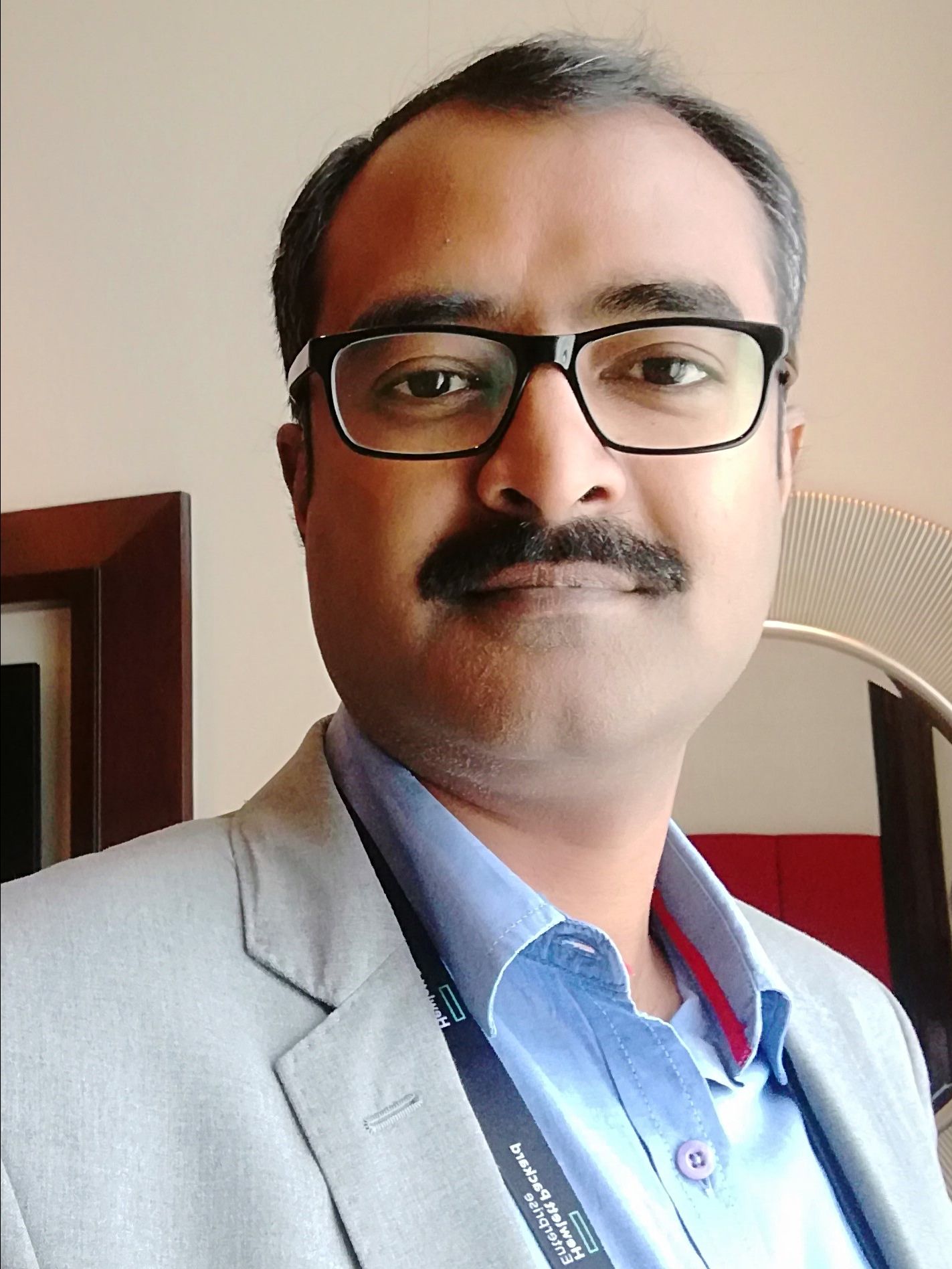 Diploma In Psychology Counselling Skills, Diploma in ayurveda, B.S IT
Hello Friend, Good that you are seeking a help here. Trust your doctor and follow the medication. Just be aware that anxiety disorders need both medicine and non medicine treatment like psychotherapy or mindset changes excersises ,few lifestyle changes, excersise, dietary changes etc for long and permanent cure. If you feel anxious and overwhelmed with worrying thoughts, the don't hesitate to start a suitable psychotherapy solution under the guidance of a psychologists. Be positive. You will be alright soon. Feel free reach me online for further evaluation and recommendation.
मानसिक तनाव उन बीमारियों में से है जो कई और बिमारियों को जन्म देती हैं. इसे आप डिप्रेशन, तनाव या चिंता में डूबा रहना भी कह सकते हैं. दुर्भाग्य से इस बीमारी के शुरुवात में या तो हमें पता नहीं चल पाता है या फिर हम इस तरफ ध्यान नहीं दे पाते हैं. यदि हम मानसिक तनाव के लक्षण की बात करें तो इसमें अनिद्रा, उदासी, वजन का अत्यधिक कम या ज्यादा होना, आत्महत्या या खुद को नुकसान पहुँचाने की कोशिश करना एकाग्रता में कमी इसका प्रमुख है. आइए इस लेख के माध्यम से हम मानसिक तनाव को दूर करने के उपायों पर एक नजर डालें ताकि हम इसके बारे में विस्तारपूर्वक समझें.

खान-पान भी तनाव से बचाता है
1. काजू
तनाव को ठीक करने में तंत्रिकातंत्र की भूमिका भी महत्वपूर्ण है. इसमें विटामिन बी प्रचुर मात्रा में पाया जाता है और ये विटामिन ही तंत्रिका तंत्र को ठीक रखता है. इसके साथ ही काजू आपके शरीर में ऊर्जा का स्तर बढ़ाकर आपको सक्रिय रखने में महत्वपूर्ण भूमिका निभाता है.

2. अंडे
प्रोटीन के भण्डार अंडा में डीएचए भी पाया जाता है. आपको बता दें कि डीएचए पचास फीसदी तनाव को ठीक कर सकता है. अंडा न सिर्फ तनाव को ठीक करेगा बल्कि आपको निरोग रखने में भी मदद करता है.

3. सेब
तमाम पौष्टिक गुणों से भरपूर सेब आपके मानसिक स्वास्थ्य का भी ख्याल रखता है. इसमें पाया जाने वाले विटामिन बी, फास्फोरस और पोटैशियम मिलकर ग्लूटामिक एसिड का निर्माण करते हैं. ये एसिड मानसिक स्वस्थ्य ठीक रखता है.

4. डेजर्ट
तनाव को दूर करने में चीनी की भी भूमिका देखी गई है. दरअसल इसके प्रयोग से शरीर के शुगर लेवल को एक नई ऊर्जा दी जाती है. आप चाहें तो इसके लिए चीनी से बने किसी भी खाद्य पदार्थ केक, डेजर्ट या जूस का इस्तेमाल कर सकते हैं.

5. टोस्ट या जैम
मानसिक असाद से पीड़ित लोगों के लिए कार्बोहाइड्रेट का सेवन लाभकारी होता है. कई लोग तो इसके लिए ब्रेड पर जैम लगाकर भी खाते हैं.

6. आयरन युक्त भोजन
हमारे शरीर में आयरन की भूमिका बहुत महत्वपूर्ण होती है. लेकिन कई लोगों में आयरन की कमी होती है खासकरके लड़कियों में. आयरनयुक्त भोजन करने से आपमें आयरन लेवल तो ठीक रहता ही है, साथ में आपका मूड भी ठीक रहता है. आयरन के लिए सबसे अच्छा स्त्रोत पालक है.

7. इलायची
आप खुद को तरोताजा रखने के लिए इलायची का भी इस्तेमाल कर सकते हैं. इसके लिए आपको बस इतना करना है कि इलायची के पिसे हुए बीज को पानी के साथ उबाल कर या चाय के साथ लें. इससे आपका मूड फ्रेश हो जाएगा.

ये पाँच तत्व भी आपको डिप्रेशन से बचाते हैं
1. आयोडीन
हमारे शरीर में आयोडीन के महत्व से तो आप परिचित होंगे ही. लेकिन क्या आप जानते हैं कि इसकी कमी से हमारा दिमाग ठीक से काम नहीं कर पाता है. आयोडीन के लिए आप आलू, दही, लहसुन आदि का भी इस्तेमाल किया जा सकता है.

2. ओमेगा थ्री
विशेषज्ञों के अनुसार ओमेगा थ्री के नियमित सेवन से हमारे दिमाग में न्यूरॉन से सेल्स की वृद्धि होती है. इसलिए इसे डिप्रेशन से बचने का सबसे अच्छा स्त्रोत माना जाता है. यदि ओमेगा थ्री के स्त्रोतों की बात करें तो मछली, सुखा मेवा, सरसों के बीज, सोयाबीन, गोभी, फल और हरी बीन्स आदि प्रमुख हैं.

3. जिंक
हमारे शरीर की कोशिकाओं में पाया जाने वाले जिंक की कमी से डिप्रेशन के अलावा और भी कई बीमारियाँ हो सकती हैं. इसलिए जिंक का नियमित सेवन भी जरुरी है. इसे हम मूंगफली, लहसुन, राजमां, दालें, सोयाबीन, बादाम, अंडे, बीज, मटर आदि से प्राप्त कर सकते हैं.

4. मैग्नीशियम
याद्दाश्त को बनाए रखने में मैग्नीशियम की महत्वपूर्ण भूमिका होती है. इसलिए इसकी कमी से याद्दाश्त कमजोर होने के साथ ही डिप्रेशन भी बढ़ सकता है. मैग्नीशियम हमें काजू, बादाम, पीनट बटर, अंजीर आदि खाकर मिल सकता है.

5. दूध और इसके उत्पाद
कहा जाता है कि दूध एक सम्पूर्ण पौष्टिक आहार है. तो ऐसे में शरीर में होने वाले पोषक तत्वों की कमी को हम दूध और इसके विभिन्न उत्पादों से पूर्ति कर सकते हैं. जाहिर है कुपोषित शरीर के तनाव ग्रस्त होने की संभावना अधिक होती है.

तनाव को दूर करता है म्यूजिक थेरेपी
जैसा कि आम तौर पर कहा जाता है कि संगीत हमें दुसरी दुनिया में ले जाता है. चूँकि तनाव मानसिक भटकाव की तरफ ले जाता है और संगीत हमें एकाग्रचित होने में मदद करता है इसलिए संगीत के माध्यम से हम तनाव का सफल उपचार कर सकते हैं. इससे हमें नींद भी गहरी आती है और हमारा शरीर पूरी तरह से रिचार्ज हो जता है.
1
person found this helpful
Symptoms mentioned are the signs of psychosis. Cause may be genetic or neurochemical imbalance in the brain resulting in delusions, hallucinations and manic episodes and at times aggressive too. Drugs given are antipsychotics which doesn't cure psychosis but helps in reducing or controlling the symptoms. Psychotherapy intervention can be critical in recovery.
1
person found this helpful
If you are being treated for Parkinson's disease. How can you maximize the effect of Levodopa? The effect of levodopa can be maximized by increasing its absorption from the digestive system. In particular, taking levodopa on an empty stomach is very important.

MD - Obstetrics & Gynaecology, Diploma In Endopelvic Surgery, FICS
If you are stressed and wondering if this anxiety will affect the health of your child, you can be assured that you will have an uncomplicated childbirth and a healthy baby. It is absolutely normal to be stressed to some extent regarding the changes that are taking place in your life and to your body. But that doesn't mean you can be stressed all the time and if this is the case with you, then you should seek professional help as high anxiety levels can adversely affect the health of your baby. This is because the cortisol or stress hormone may cross the placenta and create an impact on the emotional development of the baby.
There are various ways of staying stress free during pregnancy, and they are simple enough to be incorporated in your daily routine.
Take enough rest and concentrate on your baby: It is good for you and the baby if you relax. You should sing and talk to your baby and you will be happy to know that he or she can hear you from around 23rd week. This would also allow you to bond better with your child after the birth takes place.
Talk about your stress with people you trust: If you have any tension or worries regarding your child's well-being, you can always communicate it to your best friend, your mother or anyone you faith in. You should never hesitate to be honest about your thoughts and feelings, and when you are true to yourself, you are likely to receive the support you require. You should talk to your partner as well and you may be surprised to know that both of you share similar worries and that your partner has some concerns that you are unaware about.
Eat well and stay healthy: Eating tasty as well as nutritious food is good for your mind and body. Take in as many minerals, vitamins and Omega-3 fatty acids as you can, as these will help in elevating your mood. It is believed that the amino acid named tryptophan can help you get rid of all the tensions and boost your mood. It also helps in raising the levels of serotonin and melatonin that allow you to sleep better and make you feel well rested.
With little exercise and pampering, you will be able to reduce the stress and feel comfortable about your pregnancy. But in case you feel that you are stressed out without any control, you must consider consulting a doctor.

Mental Health is - mental/emotional wellbeing. Being mentally healthy means being peaceful from within, being able to deal with life's challenges and being able to manage emotions and relationships, etc.
There is a lot of misunderstanding about "mental health" and 60% of mentally sick or disturbed people are not taken to doctors or other mental health professionals. Instead, they are taken to astrologers, or tantriks. Some are even punished for being crazy.
In today's highly stressful world people do not have time to think and plan their lives. Because of modern lifestyles and nuclear families people do not have outlets to share their feelings and express their intense emotions.
Sometimes emotional wounds like deep hurts, insults, neglect, shaming, physical and/or sexual abuse in childhood, may cause Personality or Behavioural disorders.
A person who loses temper for any small thing, or who is suspicious all the time or the one who breaks down or cries at slightest provocation, or who is jealous and possessive to the extent of being obsessed, or who is anxious all the time etc. needs to understand his/her feelings and find out the root cause of such feelings and behaviours.
Here are a few tips to develop/improve your mental health:
Learn to express your feelings assertively
Become aware of your own feelings and emotions
Understand how to manage your emotions on day to day basis (anger, fear, jealousy etc)
Review and nurture your relationships and infuse new life into them
Periodically get rid of past baggage, deep hurts, spoilt relationships, unresolved issues, by resolving them in your mind
Have a daily routine where your own needs and others' needs are balanced
Reward yourself
Develop positive attitude: focus on good events in life and positive affirmations.
Introspect how often you succumb to negative emotions.
Keep company of positive people
Devise own methods for de-stressing
Keep away from any kind of substance abuse.
Have some routine exercise regime.
Do not hesitate to seek professional help from - Counsellor/Psychiatrist/Psychologist
Pay attention to your Mental Health and enjoy life!!
View All Feed
Near By Clinics