About
Our medical care facility offers treatments from the best doctors in the field of Gastroenterologist.By combining excellent care with a state-of-the-art facility we strive to provide you ...
...more
Our medical care facility offers treatments from the best doctors in the field of Gastroenterologist.By combining excellent care with a state-of-the-art facility we strive to provide you with quality health care. We thank you for your interest in our services and the trust you have placed in us.
More about N N Gastroenterology Centre
N N Gastroenterology Centre is known for housing experienced Gastroenterologists. Dr. Sreenivasa D, a well-reputed Gastroenterologist, practices in Bangalore. Visit this medical health centre for Gastroenterologists recommended by 77 patients.
Timings
Location
#3, 80 Feet Road, RT Nagar. Landmark: Near Coffee Day
RT Nagar
Bangalore,
Karnataka
-
560032

Get Directions
Photos (5)





Doctor in N N Gastroenterology Centre

DM - Gastroenterology, MBBS
Gastroenterologist
Services
Submit Feedback
Submit a review for N N Gastroenterology Centre
Your feedback matters!
Write a Review
Reviews
Recent Patient
Dec 19, 2018
Dr is okay, but was not able to cure my pain completely.
Feed
Nothing posted by this doctor yet. Here are some posts by similar doctors.
You have to improve your food habits do 1. Take 2/ 3glass of warm water in the morning before brush 2. Take more water in day 3. Take meals at fixed hrs, chew food properly/ completely, no eating quickly 4. Take small amount of food at a time, take more frequent meals - may be five times a day. 5. No spicy/ fried/ fast/ junk/processed food. Caffeine, mints or mint-flavoured foods, pungent, sour things, tomato-based foods. 6. No smoking, chewing gum, and carbonated beverages. 6. No milk for few days, can take curd, no uncooked salad 7. Avoid constipation 8. Use nibupani (lemon water) 2/ 3 times a day 9. Do not drink/ store water in plastic bottles. 10 .relax and walk for 30 mts daily 11. Take enough rest- do not lie down immediately after eating. Take dinner 3 hrs before sleeping. No late nights 11. Keep your weight under control. 13. Avoid tea, coffee, alcohol 15. Reduce physical and mental stress. Maintain healthy life style. Do exercise regularly. 16. No unnecessary medicines medicine can not be advised for open question for medicine contact on private consultation good luck.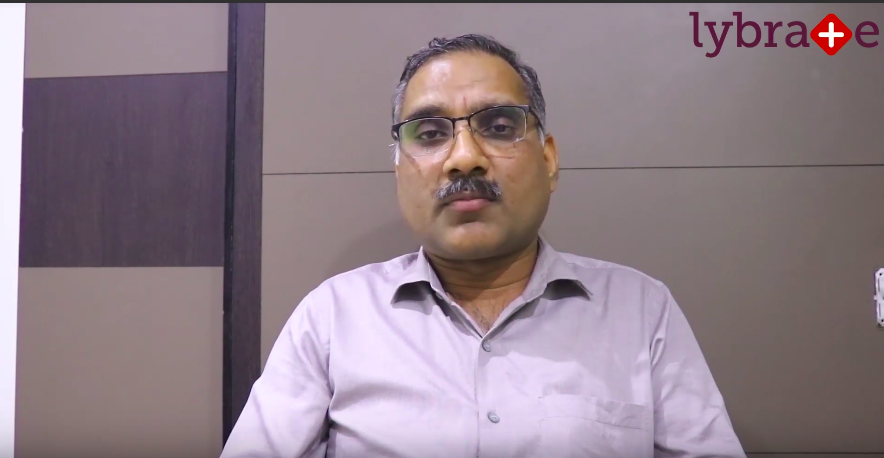 Piles, fistula and fissures are the most common problems affecting the rectum and the anus. Both the rectum as well as the anus has a very rich vascular supply. There could be swelling of these blood vessels or tearing which can lead to the above conditions. Read on to know additional details about each of these conditions.
625
people found this helpful
Don't worry. You are suffering from indigestion, heartburn & fatty liver & polyp in gall bladder. You must have irregular diet habit. First of all you have to take your diet regularly 2-3 hours interval. Don't skip your breakfast within 30 minutes rising from bed. If you are taking tea, alcohol, stop it. You need homeopathic treatment to cure your fatty liver & polyp in gall bladder. Don' t worry you will get cure. But remember homeopathic treatment means one / single medicine (simillimum) for your complete suffering. For that we have to take a complete case history, and we have to find out one / single homeopathic medicine (simillimum) that can restore your health. You can find out a good homeopath in your local, if you will not get any suitable homeopath in your local, you may book for online video consultation from my Lybrate profile.
1
person found this helpful
होम्योपैथ आज एक प्रमाणित इलाज पद्धति के रूप में काफी लोकप्रिय है. इस पद्धति के तहत कई बीमारियों का प्रभावी उपचार किया जाता है. भगंदर जैसी बीमारियों का उपचार भी होम्योपैथ के द्वारा किया जा सकता है. भगंदर खुदा के आसपास होने वाली रेप बेहद खतरनाक और गंभीर बीमारी है. इस के शुरुआती लक्षणों में मलद्वार से खून निकलना गुदा के आसपास छोटे-मोटे फोड़े होना उन फूलों से मवाद आदि निकलना है. भगंदर की बीमारी पीड़ितों को काफी दर्द देने वाली होती है. कई बार तो लोग इस कदर झेल भी नहीं पाते. आमतौर पर यह बीमारी मांसाहारी लोगों और ज्यादा मात्रा में तेल मसाला का इस्तेमाल करने वाले लोगों को होता है. ऐसा भोजन करने से गोदा के आसपास फोड़े में जल्दी सूजन आ जाती है और इन फोड़ों फूलों से मवाद भी निकलना शुरू हो जाता है. इस बीमारी की गंभीरता को देखते हुए इनके प्राथमिक लक्षण नजर आते ही आपको तुरंत किसी चिकित्सक से परामर्श लेना चाहिए ताकि आप समय रहते इस बीमारी के कुचक्र से निकल सकें. आइए हम आपको इस लेख के माध्यम से भगंदर के होम्योपैथी इलाज के बारे में विस्तारपूर्वक जानकारी दें ताकि इस बीमारी से पीड़ित व्यक्ति को इस विषय में जागरूक किया जा सके.

1. हिपर सल्फर 6, 30m
भगंदर जैसी गंभीर बीमारी का होम्योपैथ में कई बेहतर इलाज उपलब्ध है. हिपर सल्फर 6, 30m भगंदर के उपचार में काफी मददगार साबित होता है. इस दवाई किस होम्योपैथिक दवाई का सेवन आपको तब करना चाहिए जब आपको बहुत तेज दर्द महसूस होने लगे. जब भगंदर के मरीज इस दवा का नियमित सेवन करने लगते हैं तो कुछ दिन बाद ही उन्हें आराम मिल जाता है. इसके अलावा इस दवाई के सेवन से थोड़े से मवाद निकलते समय मरीज को दर्द का अनुभव नहीं होता है.

2. मिरिस्टिका 3x
जिन भगंदर के मरीजों का दर्द हिपर सल्फर खाने के बाद भी कम होता हुआ ना महसूस हो उन लोगों को मिरिस्टिका 3X का सेवन करना चाहिए. इसमें पर्ची दवाई के सेवन से आप तो दर्द तो कम होता ही है. इसके अलावा यह दवा कुछ ही दिनों में रोगी को भैया ने परेशानियों से भी राहत दे सकती है. जिन व्यक्तियों को ज्यादा परेशानी है वो इसका सहारा ले सकते हैं.

3. सल्फर 30, 200m
भगंदर के पीड़ितों को इस बीमारी से बचने के लिए होम्योपैथिक दवाइयों का सहारा लेना चाहिए. होम्योपैथिक दवाइयों में भी इस बीमारी को दूर करने की क्षमता होती है. भगंदर होने पर जब मलद्वार में सूजन आ जाती है या फिर मल त्याग करते समय गुदा में दर्द उत्पन्न होने लगता है तब आप इस दवाई का सेवन करें. सल्फर 30 दूसरों के सेवन से भगंदर का सूजन और उसका प्रभाव भी कम होता है. इसलिए आप इस दौरान इसका इस्तेमाला करके अपनी परेशानी को काफी हद तक कम कर सकते हैं.

4. सिलिसिया 200m
भगंदर की बीमारी का उपचार करने के क्रम में सिलिसिया 201 एवं का इस्तेमाल तब करें जब आपको चलने-फिरने अमल त्यागने में अत्यधिक दर्द का अनुभव होने लगे या फिर मलद्वार के पास के फोड़े से तीव्र गंध वाली मवाद निकलने लगे. जैसे ही आप इस दवा का सेवन करेंगे आप देखेंगे कि भगंदर के लक्षण धीरे-धीरे दूर हो रहे हैं. इस प्रकार आप इसके इस्तेमाल से भगंदर की बीमारी से निजात पा सकते हैं.

नोट: - उपरोक्त सभी दवाइयाँ शैक्षणिक उद्देश्यों के लिए हैं. इसलिए यदि आप इन्हें इस्तेमाल करना चाहते हैं तो इसके लिए आपको चिकित्सक से संपर्क करना आवश्यक है. क्योंकि इन दवाइयों के विषय में उचित राय विशेषज्ञ ही दे सकते हैं. अतः आप इसे स्वयं इस्तेमाल करने की गलती न करें.
Do this you will not suffer from gas 1. Don't take tea empty stomach. Eat something like a banana (if you are not diabetic) or any seasonal fruit or soaked almonds and a glass of water first thing in the morning (within 10 mins of waking up). No only biscuits or rusk will not do. 2. Don't overeat 3. Take your breakfast every day. Don't skip it. 4. Have light meals every 2 hours (in addition to your breakfast, lunch n dinner) e.g. Nariyal paani, chaach, a handful of dry fruits, a handful of peanuts, any fresh n seasonal fruit, a cup of curd/milk etc 5. Finish your dinner at least 2 hours before going to sleep. 6. Maintain active life style 7. Avoid fast foods, spicy n fried foods, carbonated beverages 8. Take a lot of green vegetables n fruit. It contains a lot of fiber which will help reduce tendency for constipation 9. Drink lot of water. 10. Everyday preferably sleep on same time 11. Take half cup of cold milk when you feel gas, it will help. Curd is good for u. This is for long term results but for now to bring your digestive system back on track you need to take medicines. For that I need more details, you can consult me.

MBBS, Diploma in Diabetology, CCRH (certificate in reproductive health)
General Physician, Nagercoil

Doctor of Homeopathic Medicine (H.M.D.), Nutrition/ Diet planning, Diploma In Naturopathy & Yogic Science (DNYS), Cosmetology, BHMS, DND, Pranic Healing
Only homeopathy, proper diet and exercises has its solution. You can consult online through my profile on Lybrate.
1
person found this helpful

MBBS, Diploma in Diabetology, CCRH (certificate in reproductive health)
General Physician, Nagercoil
View All Feed