About
Our entire team is dedicated to providing you with the personalized, gentle care that you deserve. All our staff is dedicated to your comfort and prompt attention as well.
...more
Our entire team is dedicated to providing you with the personalized, gentle care that you deserve. All our staff is dedicated to your comfort and prompt attention as well.
Timings
Location
No.-324, CMH Road, Indiranagar 1st Stage
Indira Nagar
Bangalore,
Karnataka
-
560038

Get Directions
Photos (5)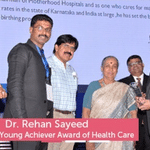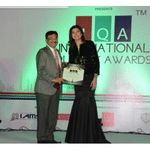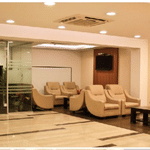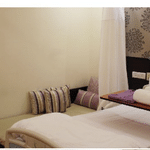 Amenities
Parking
Waiting Lounge
Travel Desk
Prayer Room
Laundry Services
Internet/Wifi
Emergency Service
24X7 Pharmacy
Cafeteria
Specialities
Gynaecology
A branch of medicine reserved especially for treating female conditions of the reproductive system
Pediatrics
Aim to offer the best form of childcare to infants and children up to 18 years
General Physician
Aims to provide best quality care to patients with acute and chronic problems
Cosmetic/Plastic Surgery
Offers various surgical and non-surgical procedures to patients willing to enhance their appearance
Endocrinology
Offers quality care to patients with medical problems related to the endocrine glands and hormones
Dermatology
Aims to deliver the highest quality of care to patients with skin disorders
General Surgery
Offers extensive care to patients suffering from abdomen related medical issues
Psychiatry
Offers specific care to patients with any kind of mental illness or behavioural disorders
Health Packages
30 Days validity
•
Medicines included
₹4500
30 Days validity
•
Medicines included
₹5500
30 Days validity
•
Medicines included
₹2000
30 Days validity
•
Medicines included
₹1500
30 Days validity
•
Medicines included
₹22000
90 Days validity
•
Medicines included
₹4000
90 Days validity
•
Medicines included
₹4000
Services
Pre-conception Counseling
Ante-natal check & Counseling
High Risk Pregnancy Management
Painless Delivery (with anesthesia)
Well Woman Checkup (Below 30 years and Above 30 years)
DUB – Dysfunctional Uterine Bleeding
Carcinoma - Cervical Cancer
Polycystic Ovary Syndrome (PCOS)
Liposuction and Liposculpting
Network Hospital

514/ 1-2-3, Kaikondara Village, Opp. More Mall, Sarjapur Road

,

Bangalore
Get Directions

2266/17 & 18, Service Road, G-Block, Sahakara Nagar, International Airport Road

,

Bangalore
Get Directions

914, 5th A Cross Road, HRBR Layout 1st Block, Kalyan Nagar, Bengaluru 560043

,

Bangalore
Get Directions
Patient Review Highlights
"Very helpful"
1 review
Reviews
Shubhangana
Nov 23, 2016
She is very good and understanding. I consulted her 3years back for my 1st delivery. She never stopped me for eating anything. Very down to earth dr, she understand your concern and suggest you with best solution.
Verified
Apr 6, 2018
Dr.treats very good . She is very friendly in treating. Totally good experience
Suganya Victoria
Jan 11, 2016
Doctor is very interactive. ..clinic is neat and clean.
Feed
Shared 9 months ago • Featured Tip
A STD or sexually transmitted disease is usually an infection which spreads from one person to another during sexual contact. Some STDs can also be transferred through touch, since they spread by skin contact. People hardly like to talk or discuss about STDs, but it is very important to rule out the possibilities of STD. Whether one likes it or not, if STD testing is ignored, then it can lead to long term consequences.

Why STD Testing is Important?
Often STDs have no signs and symptoms, and the only way to know that are you suffering from a STD is to get tested for it. So it is a good idea to get yourself tested, as you never know if you might have a STD even though you don't show symptoms. Also, when STDs are diagnosed, most of them can be cured.

Consequences of Not Getting Tested
If one has STD and is not getting tested for the same, then it could lead to health problems which can cause permanent damages or might prove to be fatal. Some of the problems are:
- Undiagnosed and untreated STDs can lead to damaged reproductive system leading to sterile men and women.
- Chlamydia, if untreated can lead to epididymitis and shrinkage of testicles and infertility in men. It also leads to pelvic inflammatory disease. But good news is, it can be treated easily.
- Syphillis can make a person blind and deaf, and can also be passed on to babies.
- Gonorrhea which can also be treated easily with antibiotics, can lead to infertility or death if untreated.
- Even HIV/AIDS if diagnosed in early stages, can enable the patient to lead a normal life and does not mean only death, contrary to conventional perceptions.

Symptoms of STD
While, gonorrhea, chlamydia and human papilloma virus (HPV) have no symptoms, the common symptoms of STDs might vary.
- In women, the common symptoms are pain and burning sensation during urination, bloody and abnormal vaginal discharge, abdominal pain, blisters, warts, and swollen glands.
- Men often experience inflammation of the testicles, prostate, sores, fever, urethral discharge and pain during urination.
If these symptoms are observed, it is vital to get tested for STDs. Also the best way to protect your partner is not to practice unsafe sex and to refrain from the same until diagnosed and treatment is complete. Getting yourself tested for STD is also beneficial, as it can prevent against complications like cancers and infertility.
The standard STD panel of tests consists of Herpes IgG antibody and HIV antibody blood tests, along with a blood test for syphilis antibody and DNA urine test for gonorrhea and Chlamydia. For more information, make an appointment with us. If you wish to discuss about any specific problem, you can consult a Gynaecologist.
6132
people found this helpful
Shared 9 months ago • Featured Tip
Medical science constantly challenges the boundaries by finding not only the cures to the most dangerous diseases, but finds a way to prevent them even before they occur. With years of research, practice and data available for analysis, scientists are using advanced technology in combination with years of research to create a predicting mechanism for often fatal diseases like cancer.
Breast cancer screening has always been done with mammography. The fact is that this method is only 75% accurate, laden with false positives and misses a whole set of women totally- and that too when cancer has already developed. Part of the problem comes from the dense breast tissue which one in three women have. This tissue masks the lumps, which makes it difficult for mammograms to accurately screen cancer.
Some breakthrough scientific methods are changing this by drawing on years of research to predict this deadly disease, years before it can manifest itself.
A genetic test to predict cancer 10-11 years ahead of time
This test was performed to see how environmental factors could influence cancer, along with habits like smoking, abusing alcohol or hormones, genetic changes that occur and are put a large percentage of the women at a high risk of developing this disease.
A simple blood test is used for the genetic analysis of hereditary cancer. Researchers found a biological marker, methylation of the ATM gene, which has a very high ability to predict the risk of developing cancer, several years before diagnosis. 'Methylation' concluded that when one biological indicator is exposed to carcinogenic substances, or other abusive substances like tobacco and alcohol, it may trigger the development of cancer. On the flip side, this test will take time to reach the commercial market and even then cannot give an exact timeline as to when someone may develop the disease.
A simple blood test to predict breast cancer 5 years before it develops
This is the kind of medical miracle the world is looking for. Last year in April, researches in Denmark identified a simple blood test that can predict breast cancer five years before it actually develops with an accuracy of a whopping 80%.
It works by "measuring all of the compounds in the blood to build a 'metabolic profile' of an individual, in order to detect changes in the way chemicals are processed, during a pre-cancerous stage," says Laura Donnelly, health editor at The Telegraph, which covered this development. Danish researchers observed 57,000 participants over 20 years, gathering blood samples along the way, specifically comparing a set of 800 women who remained healthy or developed breast cancer within 7 years of their first blood sample. The researchers found they were able to predict, with 80 percent accuracy, which patients would be affected by the disease, just by looking at the metabolic profiles they built from the participants' blood samples. The results have been published in Metabolomics. If you wish to discuss about any specific problem, you can consult a Gynaecologist.
5721
people found this helpful
Shared 10 months ago • Featured Tip
Most women attain menopause between the ages of late 40s and early 60s, the average age being about 51. This is an important milestone in a women-s gynecological history. One major change is altered female hormone levels, and this leads to a lot of physiological changes. From hot flashes to mood swings, there is also increased predisposition to osteoporosis and uterine cancer.

If you have not had your menstrual cycles for close to 12 months, chances are you are into menopause. So, that means absolutely no vaginal bleeding anymore whatsoever. However, if you experience bleeding, even spotting, be on the alert. It is not normal and needs to be examined, and if required, diagnosed and treated.
Postmenopausal bleeding or PMB as it is popularly called can be due to a variety of reasons. While it could be something as trivial as inflammation of the uterine or vaginal lining, it could also be an indication of more severe issues like cancer.

- Atrophic vaginitis - Decreasing hormonal levels lead to increased dryness and therefore inflammation of the vaginal and uterine tissue. This is one of the common causes of bleeding after menopause.
- Endometrial atrophy - Also caused by lower hormone levels, the lining of the body of the uterus gradually thins down and can get inflamed.
- Polyps - Noncancerous growths in the uterus, cervix, vulva, or vagina can also lead to bleeding
- Infections - General infection of any area along the uterine tract could lead to occasional bleeding
- Cancer - Though only 1 in 10 PMB cases turn out to be cancers, the prognosis improves with early diagnosis and intervention.

Diagnosis: As repeated above, reach out to your doctor if you notice postmenopausal bleeding. Diagnostic methods could include the following:
- Physical Examination
- Transvaginal Ultrasound
- Endometrial Biopsy
- Hysteroscopy
- Dilatation and Curettage

Treatment: Needless to say, this would depend on the diagnosis.
For very minor cases with diagnosis like altered hormone levels, no treatment may be required other than modification of the hormone replacement therapy.
For endometrial atrophy and atrophic vaginitis, use of estrogen creams and pessaries would be sufficient.
Polyps would require removal followed by cauterization (application of slight heat) to stop the bleeding.
Cancer - this would depend on the type and location and require a combination of chemotherapy and surgery. Removal of the uterus also may be required in some cases.
So, if you have had bleeding of any sort after ayear of menopause, do not ignore it. If you wish to discuss about any specific problem, you can consult a Gynaecologist.
6125
people found this helpful
Shared 10 months ago • Featured Tip
Once the reality of the positive pregnancy test sets in, dreaming about the yet-to-arrive begins. Curiosity about gender, options for names, ways to manage, shopping ideas, etc., begin to get discussed. And then totally out of the blue the news comes that there is a miscarriage. This is one of the most depressing phases. It is very important for the family to be around and support each other. While the entire family is upset and hurt over the news, the mother needs most care as there is just not emotional but a huge physical component also to the episode. On the other hand, remember that miscarriages are extremely common, and is no indication of a fertility issue.
The first step would be to diagnose and confirm the miscarriage. After that, depending on whether it was complete or incomplete, some medical intervention might be required. In most cases, medications like misoprostol are given to expel the uterine contents. These help by clearing out the contents in about a couple of days' time. In some cases, a D and C might be required if your doctor suspects that medication will not suffice. This also helps identify if there is any issue in the uterus that could have caused the miscarriage.
While the above takes care of the physical part, the emotional component also requires cautious management. Needless to say, this is trickier than the earlier one.
Mourn to your heart's content - When you have nursed a life within you and have lost it, it is very normal to cry for its loss. There would be a mix of emotions - shock, denial, confusion, anger, grief, depression, etc. Take some solace from that fact that this is nature's way of removing unhealthy fetuses.
Get someone to talk to - Need not be your husband, but anybody whom you can talk to without having to watch words. A sibling, a good friend, a close relative - your choice. Make sure you don't pick ones who will judge and sympathize with you. More than sympathy, you need someone understanding and knowledgeable.
Socialize more - As you would have kept to yourself post your positive test, use this time to socialize more and meet friends whom you have not regularly been in touch with. Close family members, your children (if you already have), society groups, movie groups, etc., help to a great extent.
Formal medical counseling: If you are not able to cope with your regular circle of family and friends, try seeking professional advice from counseling.
Spirituality - Whether you believe in temple or churches, spend some time there. Involve in some religious activity if you would like, this helps very often.
As much as it is painful and traumatic, it is not very uncommon or unnatural. Get back on your feet, the sooner you do, the better. If you wish to discuss about any specific problem, you can consult a Gynaecologist.
6518
people found this helpful
Shared 10 months ago • Featured Tip
The vagina is a muscular, tubular structure of the female genital tract extending from the vulva to the cervix (the opening of the urethra). Sexual activity affects vaginal health in a number of different ways during intercourse and in the long term. A few of the varying effects and the factors responsible for these effects are listed below:
1. Changing size of the vagina
The vagina is designed to be elastic and adjustable. So, no permanent change in size is possible but it does undergo temporary changes in sizes as effects of sex. The inner walls of the vagina enlarge during sexual intercourse and during childbirth.
Tissues in the clitoris puff out and harden- this also causes an expansion in size. It takes a while to get back to its normal size.
2. Vaginal Secretion
When you are aroused during sex, the blood vessels supplying the vagina expand immediately. The blood flow increases to lubricate the vaginal walls (rugae). The rugae unfold and the space increases. These secretions are important because, women who are sexually inactive for a long time at a stretch, experience dryness that leads to urinating difficulties and rashes.
3. Unusual Discharge
Apart from natural lubricants, the vagina secretes some fluids, the process being termed as 'female ejaculation'. A tiny amount of white fluid made of prostate plasma cells, is produced just before you climax and discharged with some quantity of urine. Sometimes, prostatic specific antigen (PSA) and prostatic acid phosphatase (usually found in semen) are also found in the secretion.
4. Infections in the Urinary Tract
The friction caused by sexual intercourse may cause small cuts which enable bacteria to pass from the vagina to the urinary bladder through the urethra. This causes infection in the bladder, the urinary tract and the vagina. These can be avoided by using a condom or by urinating before and after having sex.
5. Vaginal Pain
A lot of women report the experience of pain and discomfort inside or around the vagina during and immediately after sex. The pain can result from repeated sex within a short period of time or reduced secretion of natural lubricants. If the pain is too severe, you should see a doctor because yeast infections or chronic vulvodynia can also be responsible for the pain sensation. Consult an expert & get answers to your questions!
6543
people found this helpful
Shared 10 months ago • Featured Tip
6 dietary dos and don'ts for pregnancy

Pregnancy is an important time in a woman's life. During this period, you need to be most conscious of what to eat, do and how to change everyday habits. Following these dos and don'ts will ensure a smooth pregnancy experience for you.

Dos:

1. Take your prenatal vitamin

If you have not yet started taking a prenatal vitamin, now is the time to start. It's particularly critical to get enough folic acid while trying to conceive importantly during the first trimester. It greatly reduces your baby's risk of developing neural tube birth defects such as spina bifida.

2. If you smoke, quit

Smoking increases your risk of developing several problems including miscarriages, placental and preterm birth problems. It slows the fetal growth and increases the risk of stillbirth and infant death. It's never too late to quit or cut back smoking. Every cigarette you don't light gives your baby a much better chance of being healthy.

3. Do eat seafood

Seafood is loaded with vitamins and minerals. Consume a variety of seafood so you don't have a concentration of minerals from only one type of fish. But remember to not eat more than 12 ounces of fish per 7 days.

Don'ts:

1. Don't drink alcohol

Alcohol may immensely impact your baby's development. Women who drink alcohol while pregnant could easily deliver a baby with fetal alcohol syndrome (fas). Symptoms of fas are usually low birth weight, learning disabilities, behavioral problems, and lagging patterns in terms of growth and development milestones. Limiting or avoiding alcohol is a step that you need to take.

2. Don't eat raw meat at all

Raw and undercooked meat or eggs carries the risk of food-borne diseases as well as food poisoning incidence. Make sure all eggs and meat that you eat while you are pregnant are cooked well.

3. Don't drink lot of caffeine

Caffeine easily travels through the placenta and increases your baby's heart beats. Research shows that women can safely consume a cup or two of coffee every day, but avoid downing a triple shot strong latte while you have got a bun in the oven. If you wish to discuss about any specific problem, you can consult a Gynaecologist.
6406
people found this helpful
Shared 10 months ago • Featured Tip
A mastectomy is surgical removal of a breast. The surgery depends on various factors and choosing a type of mastectomy best suited for an individual suffering from breast cancer requires experience and expertise. With advancing technology, there are more options available for women to opt for surgeries, which are minimally invasive and conserving in nature. Following are the various types of mastectomies and the factors, which influence them:
Types of Mastectomies
1. Total or simple mastectomy
This is a surgical procedure which involves complete removal of the breast including the nipple. The lymph nodes, which are small glands, are an important part of your immune system and are kept intact during the surgery. This form of surgery is most suitable if the cancer has not spread to the lymph nodes.
2. Preventive mastectomy
Preventive mastectomy, also known as prophylactic mastectomy, is an option for women who have a high risk of developing breast cancer. Preventive mastectomy reduces the risk of breast cancer by a huge margin. In certain cases, removal of the entire breast along with the nipple is advisable. Women who develop cancer on one breast often opt for preventive mastectomy and remove the other unaffected breast as well.
3. Partial mastectomy
Women who are in stage I or stage ii of breast cancer can choose this procedure. It is a breast conserving technique where the tumor is removed along with the tissue that surrounds it. It is followed up by radiation therapy on the remaining breast tissue, which terminates the cancer cells and stops them from spreading. There are two types of partial mastectomy, namely, lumpectomy and quadrantectomy.
4. Radical mastectomy
Although this procedure is almost out of use, it is still considered in case the cancer has spread to certain areas like the chest muscle. In this form of surgery, the breast is removed entirety along with muscles beneath it and the lymph nodes.
5. Modified mastectomy
It is a more commonly used procedure characterized by complete removal of the breast including underarm lymph nodes. The chest muscles are untouched in the procedure, therefore allowing a breast reconstruction to follow.
Factors influencing the type of mastectomy:
• Age of the individual
• Health in general
• Size of the tumor
• The spread of the tumor
• The rate of progression of the tumor
• Whether lymph nodes are affected or not. If you wish to discuss about any specific problem, you can consult a Gynaecologist.
6264
people found this helpful
Shared 10 months ago • Featured Tip
Sudden Infant Death Syndrome (SID) refers to the unexplained and sudden death of a seemingly hale and hearty baby. This condition tends to occur when the baby is asleep and that's why it's also known as crib death. Although the reason for the condition is still not known, many experts have attributed the cause of the condition to abnormal development in the parts of the baby's brain that oversees breathing and awakening from sleep. Nonetheless, there are ways that can prevent the problem from occurring and which are:
Always place your baby on the back to sleep - Sleeping on the back is the safest position that your baby should be in, whenever he or she sleeps. You shouldn't let your child sleep on the sides as he or she can roll onto the stomach, and may hamper the breathing process. You can place your baby on the stomach when he or she is awake.
Place your baby on a firm surface to sleep sans of any objects - It's best to place your baby on a firm mattress to sleep while avoiding thick and feather padding like a thick comforter. At the same time, objects like toys, stuffed animals or pillows should be removed from the crib as they may get in the way of your child's breathing by pressing on his or her face.
Make sure your baby doesn't become very hot - For keeping your baby warm during sleep, it's best to opt for sleep clothing or blanket made of light material so that it doesn't make him or her feel very hot. If using a blanket, it should be placed loosely over the baby and one should also remember to not cover the baby's head during sleep.
Use a pacifier - Research suggests that the use of the pacifier can reduce a baby's chance of dying from SIDS. This is because the pacifier helps in preventing the baby from rolling over onto his or her stomach during sleep. At the same time, it's also believed that the instrument helps in keeping the baby's tongue positioned in a manner that keeps his or her airways open.
Breastfeed your baby - Breastfeeding your baby for a minimum of 6 months can help in preventing the occurrence of SIDS. Several studies have revealed this beneficial aspect of breastfeeding. If you wish to discuss about any specific problem, you can ask a free question.
5820
people found this helpful
Shared 10 months ago • Featured Tip
Pelvic Inflammatory Disease (PID) is a common infection in the female reproductive organs like the ovaries, the uterus and the fallopian tubes and also the inside of the pelvis. If left untreated for a long time, PID can lead to severe problems like pregnancy complications, infertility and cancer.
5977
people found this helpful
Shared 11 months ago • Featured Tip
Exercising during pregnancy is beneficial not only for the expectant mother but also for the growing fetus. The effects of exercise at this time can be seen immediately and last a lifetime. Unless a woman suffers from a medical condition, she should have at least 20-30 minutes of moderate exercise a day when pregnant. Here are a few ways you can benefit from exercising when pregnant.
Energy Boosts- Carrying a growing fetus can take away a lot of your energy leaving you feeling tired and listless. Exercising strengthens your cardiovascular system and circulatory system this giving you more energy to get through the day. It also strengthens and tones your muscles so that the effort needed for any activity is reduced.
Improves your Sleep- Though exercise gives you a boost of energy, it also tires the muscles, thus making it easier to fall asleep at the end of the day. This is important, especially in the later stages of pregnancy where finding a comfortable position to sleep in becomes difficult.
Lower the Risk of Pregnancy-related Complications- Regular exercise when pregnant can help reduce the risk of suffering from complications like gestational diabetes and preeclampsia. Even if you are suffering from these complications, regular exercise can help manage the condition and treat it.
Reduce Discomfort- During pregnancy, your muscles shift and skin stretches to accommodate the growing fetus. Regular exercise can help strengthen the muscles and reduce the aches and pains associated with pregnancy. While walking can improve circulation, swimming strengthens the abdominal muscles.
Make Childbirth Easier- Childbirth is considered by many to be the most painful part of pregnancy. If you choose to have a natural delivery, it requires stamina, focus and determination. Exercise tones the muscles and build stamina thus making it easier to push the baby out. Exercise is also said to reduce the time taken for child birth.
Fight Stress- Pregnancy plays with your hormones a lot can lead to mood swings and depression. Exercise boosts serotonin or happy hormone levels. This helps raise your spirits and fight stress.
Get back into shape after childbirth- Pregnancy is characterized by weight gain that can be difficult to lose after child birth. However, if you exercise regularly when pregnant, this weight gain is restricted and the excess kilos are easier to lose. This is because your muscles have been toned throughout pregnancy and the weight gain is more muscle oriented than fat. If you wish to discuss about any specific problem, you can consult a Gynaecologist.
4634
people found this helpful
View All Feed