About
We like to think that we are an extraordinary practice that is all about you - your potential, your comfort, your health, and your individuality. You are important to us and we strive to ...
...more
We like to think that we are an extraordinary practice that is all about you - your potential, your comfort, your health, and your individuality. You are important to us and we strive to help you in every and any way that we can.
More about Life Care
Life Care is known for housing experienced Physiotherapists. Dr. K. Manu, a well-reputed Physiotherapist, practices in Bangalore. Visit this medical health centre for Physiotherapists recommended by 52 patients.
Location
Dalli Sai Residency , 001, BEML Hospital Road, New Thippasandra, G.M. Palya.
Thippasandra
Bangalore,
Karnataka
-
560075

Get Directions
Services
Submit Feedback
Feed
Nothing posted by this doctor yet. Here are some posts by similar doctors.
Heel pain is one of the most common ailments of the foot. The most common form of heel pain is a pain at the bottom of the heel. It tends to occur for no apparent reason and is often worse when placing weight on the foot. The pain can be a sharp, shooting pain or ulcerative pain or splinter like pain or present as a tearing feeling at the bottom of the heel. As the condition progresses, there may be a throbbing pain or there may be soreness that radiates up the back of the leg. Pain may also radiate into the arch of the foot.
CAUSES OF HEEL PAIN
* Irritation or inflammation of planter fascia (a thick ligament attached to the bottom of the heel and spread out into the ball of the foot, attaching to the base of the toes. The plantar fascia is made of dense, fibrous connective tissue that will stretch very little. It acts as a shock absorber)
* Spur growth on the heel bone (If the inflammation of planter fascia continues, the planter fascia partially tears away from the heel. The body will fill this torn area with calcium, developing it as a bone, resulting in a heel spur, calcaneal spur)
* Achilles tendonitis (Inflammation of achilles tendons. The Achilles tendons are the very largest, tough tissue found in lower legs and connect the calf muscles to the heel
* Being overweight
* Wearing shoes with poor foot beds
* Heel bone stress fracture
* Cyst or tumor on the heel
* Arthritis i.e RA, Gout
* Trauma
* Tarsal tunnel syndrome
* Abnormal arch of the foot
* Retrocalcaneal bursitis
* Tendoachilles bursitis
* Haglund's deformity
* Calcaneal epiphysitis
* Corns
* Thining of bone
EXERCISES FOR HEEL PAIN-
Exercises to stretch the calf muscles may help. Here are some exercises:
* Sit in a chair, hold the leg out straight, and flex and extend at the ankle joint. Repeat 10 times on each foot.
* Stand facing a wall. Place the foot that has the heel pain behind the other foot. Keep the front knee bent and the back leg straight, with the foot on the ground. Pull the hips forward toward the wall until you feel a stretch in the calf of the lower leg. Repeat 10 times. If there is a pain in both heels, stretch both calves.
HOME REMEDIES-
Home care can help get rid of heel pain that is not severe. This includes:
Rest: Avoid running or standing for long periods, walking on hard surfaces, and any activities that may stress the heels.
Ice: Place an ice-pack wrapped in cloth on the affected area for about 15 minutes, but not directly onto the skin.
Footwear: Shoes that fit well and provide good support are crucial, especially for athletes.
Foot supports: Wedges and heel cups can help relieve symptoms.
PREVENTION
Prevention of heel pain involves reducing the stress on that part of the body. Tips include:
* wearing shoes when on hard ground, and not going barefoot
* maintaining a healthy body weight to reduce stress on the heels
* choosing footwear with heels made of a material that can absorb some stress, or using inserted heel pads
* ensure shoes fit properly and do not have worn down heels or soles
* avoid shoes that seem to trigger pain
* rest your feet rather than standing if you are susceptible to heel pain
* warm up properly before engaging in sports and activities that may place lots of stress on the heels
* wear suitable sports shoes for each task
HOMEOPATHIC TREATMENT
Heel Pain
Acon., agar., alum., am-c., am-m., anag., aran., ars-h., ars., aur., bapt., berb., bor., calc-p., calc., caps., carb-an., cast-eq., cedr., cham., Chel., cinnb., clem., coloc., crot-h., dios., eup-per., eupho., ferr-ar., ferr., fl-ac., graph., hell., ign., kali-c., kali-i., led., lyc., lyss., mang., meph., merci-f., nat-c., nat-m., nat-s., osm., petr., phos., phyt., Puls., ran-b., ran-s., raph., Rhod., Rhus-t., Rhus-v., ruta., sang., sep., spong., sulph., thuj., upa., valer., verat., xan., zinc., zing.
Gridhrasi is what Sciatica is known as in Ayurveda. It is the disorder that causes mild to agonizing pain in the sciatic nerve or neuralgia. These nerves, emerging from the pelvis, run along the hamstring and may cause intense pain in one or both the legs when a person suffers from Sciatica. Sciatic pains fill your life with misery as the simplest of daily activities cause sudden and excruciating pain. There are two types of sciatia i.e. true sciatica and pseudo sciatica. Sciatica may be caused due to bulging disc or herniated disc, degenerative disc disease, piriformis syndrome, pregnancy or trauma etc.
According to Ayurveda, Sciatica is caused due to impairment in Vata i.e. the dosha responsible for the functional ability and movement of the body, and also in some cases due to impairment in the Kapha i.e. the dosha that is responsible for body fluids and lubrication.
Ayurvedic herbs that improve the symptoms of Sciatica are :
1. Babunah is also known as Bitter Chamomile. Not only is it used to relieve and reduce the pain faced by a sciatica patient, but it is also used for treating problems such as rheumatism due to the advancement of age. Compressed bitter chamomile flowers are prescribed for sciatica.
2. Guggulu is also known as Indian Bdellium. Since guggulu is well known for its anti-inflammatory properties, it relaxes the sciatic nerves.
3. Rasna is also known as Vanda Orchid. Intense or agonizing pain due to the sciatic nerve issues can be reduced by this ayurvedic herb due to its anti-inflammatory properties.
4. Juniper oil is extremely helpful when massaged onto the thigh muscles with firm strokes or pressure. It is used extensively in massage therapy for treating sciatica since the extent of reduction in sciatic nerve pain is tremendous.
5. Jaiphal is also known as Nutmeg. After being mixed with sesame seeds oil, nutmeg is coarsely powdered and then fried till it turns brown. This is then applied to those areas where the sciatic pain is intense for instant relief.
6. Kumari is also known as Indian Aloe. Properties of Indian Aloe are extremely helpful in treating lower back ailments such as sciatica and lumbago.
7. Shallaki is also known as Boswellia or Frankincense. Containing anti-inflammatory properties, shallaki is applied externally to get relief from sciatic nerve pain.
Ayurvedic preparations such as yogaraja guggulu, Vataganjakusha, Saindhavadi taila are also very useful in treating Sciatica.

Hi lybrate-user, osteoarthritis is a common problem in old age due to degeneration of knee cartilage leading to pain and restricting the joint range and deformed joints. It is treatment depends upon on what stage arthritis is. Early stage arthritis can be managed by conservative management like calcium and pain killers tablets along with alternative medicine like physiotherapy, homeopathy Ayurveda, etc. If cartilages are more damaged than you have to go for surgery. All depends upon what and how much difficulty you are facing in day to day life. There are many capsules and tablets are available in market claims it can regenerate cartilage but all under trail. May or may not help you can search and take also there is alternative therapy like Sahaj therapy. please search on the internet it. It is claimed as a noninvasive and painless way to regenerate cartilage and alternative to knee replacement. You can further research more hope this will help you thank you.
Hi sir may be you are suffering from rotators cuff tendinosis. So confirmation you consult your nearest physio. A. Start ice pack 3 times in a day for 10 dayes b. After pain relief you start some prescribed exercise. C. Rotators cuff strengthen exercises with orange resistant band. D. Perischapular strength exercise. E. Range of motion exercises. Pleased updated me after 7 days we are happy to help you.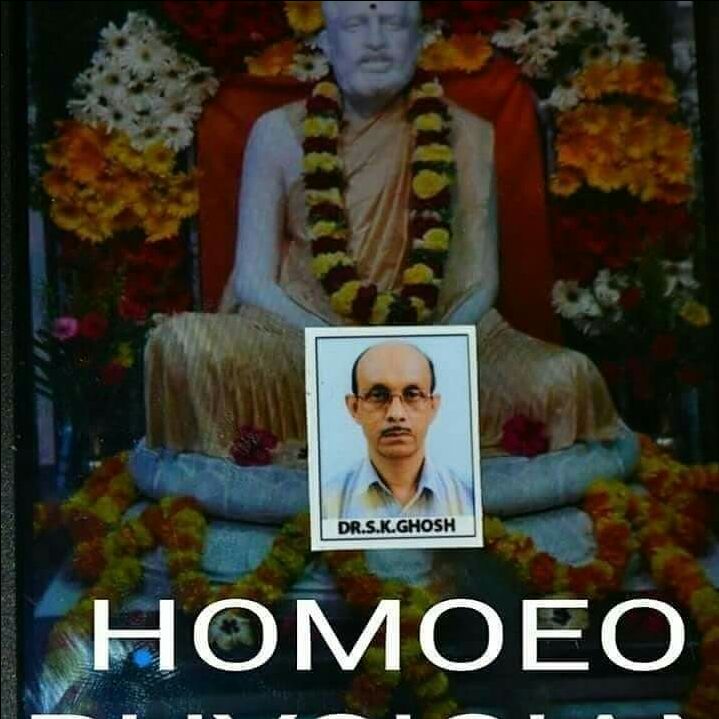 MF Homeo (London), DHMS (Diploma in Homeopathic Medicine and Surgery), Biochemistry M.D.(AM) PG (Kol)
Go for an immediate blood test including hb%, tsh, rbs, urea and creatinine. Further consultation will depend upon the results. If all of these are within normal limits, your father may need to consult a good cardiologist.
1
person found this helpful
View All Feed