About
Our medical care facility offers treatments from the best doctors in the field of General Physician . We are dedicated to providing you with the personalized, quality health care that you...
...more
Our medical care facility offers treatments from the best doctors in the field of General Physician . We are dedicated to providing you with the personalized, quality health care that you deserve.
More about Joshy's Medical Centre
Joshy's Medical Centre is known for housing experienced General Physicians. Dr. Kiran Joshy, a well-reputed General Physician, practices in Bangalore. Visit this medical health centre for General Physicians recommended by 78 patients.
Timings
Location
#40, 1st Floor, MSH Extension, 1st Cross, Anand Nagar, RT Nagar. Landmark: Near Rajiv Gandhi Dental College.
RT Nagar
Bangalore,
Karnataka
-
560026

Get Directions
Doctor in Joshy's Medical Centre
MBBS, D.V.D.
General Physician
Services
Submit Feedback
Submit a review for Joshy's Medical Centre
Your feedback matters!
Write a Review
Feed
Nothing posted by this doctor yet. Here are some posts by similar doctors.
MBBS Bachelor of Medicine and Bachelor of Surgery, MD - Anaesthesia, PDCC - Pain Management, Fellow of Interventional Pain Practice
Pain Management Specialist, Delhi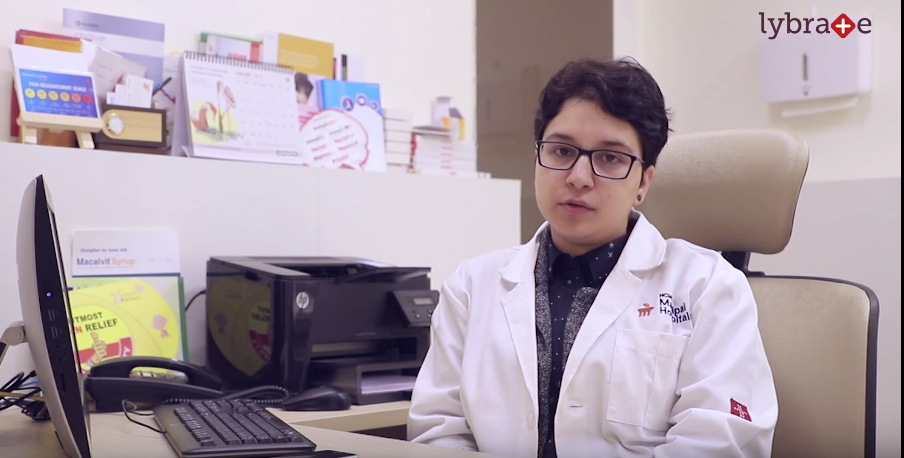 Persistence of pain even after full healing of an affected area after injury or ailment is known as chronic pain. Chronic pain can also occur due to an undiagnosed underlying condition within the body. Any form of pain which lasts for more than 6 months can be categorized as chronic pain. Chronic pain might be continuous or episodic, excruciating or mild, totally incapacitating or merely inconvenient.
Open heart surgery is a complicated heart procedure. Howeevr, it is still an important surgical procedure to fix critical heart ailments.
Here is a quick fact-checker about this procedure:
The Coronary Artery Bypass Graft or CABG is one of the frequently performed procedures in the open-heart surgery space. This is a procedure that is related to fixing the blocked arteries of the heart. A study conducted by the National Institutes of Health revealed that most patients who had undergone CABG become angina-free within a span of five years.
Many hospitals refuse to share any data related to the surgery. It makes sense to run a background check on the surgeon who is scheduled to perform the procedure. Society of Thoracic Surgery lists all doctors and the number of procedures they have performed in this space.
This is one of the few surgeries where a doctor needs to make a deep incision close to 2-2.5 inch through the breastbone to separate muscle and get access to the heart.
The recent trend is that the doctor can achieve the same result with beating heart CABG where heart does not need to be stopped just to avoid the complications of heart lung machine Once the procedure is over, the doctor closes the incision made through the breastbone with sternal wires. Subsequently, the patient is taken off from the heart-lung machine.
The patient might find himself tangled with many tubes as he wakes for the first time after the surgery. These wires take the fluid out of the body. They serve as a temporary pacemaker for the patient.
It is important to get a clarification from the surgeon as to from which location of the body would the veins be taken from to perform CABG. Most doctors prefer the vein from the leg.
The patient is kept in an ICU for a couple of days before he is shifted to the general ward where he spends close to a couple of weeks before he is released. After the patient gets home, the typical recovery time for the patient is approximately 6-8 weeks.
One has to usually deal with heightened emotions after an open-heart surgery.
Pulmonary Rehabilitation is a program of exercise and education to increase awareness among patients about chronic lung conditions. Chronic lung conditions that may necessitate such programs are chronic obstructive pulmonary disease, pulmonary fibrosis etc.
The aim of such a program is to help patients rebuild strength and lead a more vigorous life. For pregnant women, pulmonary problems can endanger both the mother and the child. This is why, in the case of pregnant women suffering from chronic pulmonary problems like chronic obstructive pulmonary disease, pulmonary fibrosis etc., Pulmonary Rehabilitation is necessary. This can improve their lung function and help them carry their pregnancy better.
What Entails Pulmonary Rehabilitation
Relevant classes are held in groups. Patients get the chance to meet others suffering from similar lung conditions. They can discuss among themselves and get emotional support. The skills learned and knowledge acquired in such settings can help in managing chronic lung diseases. Patients may enhance their level of fitness. They can learn to exercise their lungs and keep their muscles more active. This may ensure better fostering for the fetus.
The Pulmonary Rehabilitation Team and Venue
Pulmonary Rehabilitation is administered by a team consisting of nurses, doctors, physical therapists, exercise specialists, respiratory therapists, and dietitians. These health professionals can together customize rehab programs that meet individual needs. So pregnant patients are offered rehabilitation differently compared to other patients.
It is an outpatient procedure and may be conducted in a hospital setting or a clinic. One can also avail it at home, if her condition so necessitates it.
For Whom Is It Ideal
Doctors recommend Pulmonary Rehabilitation for patients who suffer from lung conditions that precipitate frequent shortness of breath episodes. These patients may not be able to perform regular activities efficiently despite taking medicines. Although most patients in such rehab programs suffer from chronic obstructive pulmonary disease, other chronic lung conditions that may limit breathing and activity may also precipitate the need for such programs.
Tests Carried Out During the Program
One of the basic tests carried out during the rehabilitation program is the six-minute walk test. This test measures the percentage of oxygen in the blood. The therapist assists patients to undergo this test during the rehabilitation program. It shows how much oxygen one may need during different activities or exercises. The therapist then guides individuals through different exercises and use of oxygen during those exercises.
Rehab at Home
The program can be carried out at home, too. However, this is possible only after going through the classes and learning tips about exercising. Since it is an educational program for people with lung disease, it augurs well to take peer support and therapy support in a hospital setting initially and also at times. In between, routine activities can be conducted at home. However, pregnant women need to keep their gynecologists in the loop about various exercises advised by the therapists.
Breathlessness is common during pregnancy. This is why following an exercise regime is one of the more apt ways for pregnant women to control pulmonary or respiratory complications. This will also help for those women who are suffering from any pulmonary disease to lower the chance of getting affected by it. These exercises will calm the nervous system and lower the stress level of the mind.
The results of a study conducted by the Department of Medicine, University of Ulsan, Korea, show that multivessel coronary stenting can be performed with a high success rate along with an acceptable clinical outcome. Coronary stenting has proven itself to be an accepted means for treating of obstructed coronary arteries. The need for multivessel coronary stenting has been inflated because of the larger number of patients with unfavourable cardiac profiles. Conventionally, bypass surgery is regarded as a standard means for relieving angina in cardiac patients with multivessel coronary disease as it could lead to a downright revascularization. Further, it also allows a prolongation of lifespan in a specified subgroup of patients.

How are they performed?
Despite the coming of modern generation of stents, patients with multiple stringent arteries in the heart receiving coronary after bypass have recovered better than those whose arteries were grafted with balloon angioplasty or stenting. This report is presented in the 64th Annual Scientific Session in the American College of Cardiology. This report echoes past studies which shows that patients afflicted with multiple narrowed arteries receive better results with coronary artery bypass grafting, which is also known as CABG or bypass heart surgery. In case of multivessel stenting, which is known as angioplasty or percutaneous coronary intervention or PCI, a stent is put within the arteries to hold it wide open and facilitate the flow of blood.

Which one is better?
In a new study, it is reported that patients with new stents are susceptible to 47% higher risk of any of the outcomes like death or cardiac arrest as compared to patients who undergo bypass surgery. In CABG, a vein or artery from other parts of the body is grafted on the constricted coronary artery for allowing easy blood flow to and from heart. This study reinforces present regulations that recommend CABG to treat patients with substantial constrictions in various arteries, a condition often termed as multivessel coronary artery ailment.

Renowned cardiologist Seung Jung Park from Asan Medical Centre in Seoul, South Korea opines that CABG is still a much preferred option on the basis of their medical data. Another study known as Bypass Surgery Versus Everolimus - Eluting Stent Implantation for Multivessel Coronary Artery Disease or BEST trial deserves mention. It is one of the two randomly controlled trials for comparing bypass to angioplasty since the introduction of modernised stents that emits medication, which would prevent blood clot.
This study was implemented on 880 patients at 27 healthcare centres in four countries. Each patient had multivessel coronary artery disease and were determined to be equally eligible to go through either of the methods. Half of these patients were randomly chosen to be given angioplasty with everolimus-eluting stents, and the other half received bypass surgery.
All the patients were tracked for about five years and during this prolonged follow up, angioplasty was related to a considerable upsurge in the incidence of myocardial infarction, target vessel revascularization and often death. Because, it is a more invasive process, bypass surgery is normally recommended only for patients afflicted with higher-risk constrictions in more than one artery.

If you are one of these patients and this concern plagues you, it is recommended to talk to your cardiologist without much delay.

DEMS, NDDY , MD Acupressure, M.Sc. Science of living & Yoga, P. G. Diploma in Yoga
Gastroenteritis, also commonly referred to as infectious diarrhoea, is a gastric disorder. The gastrointestinal tract, which comprises of the small intestine and stomach gets inflamed. Gastroenteritis is indicated by the symptoms such as diarrhea, acute vomiting and pain in the abdomen. Fever, exhaustion and dehydration are also observed. This disease usually lasts not more than two weeks. It is also called the stomach flu. Infections caused by virus, bacteria, parasites or fungi may lead to gastroenteritis. Viruses account for this disease the most. This disease is transmitted mainly from food items and contaminated water. Important electrolytes like sodium and potassium are lost from our body.
The most common remedy in case of gastroenteritis is having ORS. However, homeopathy is also considered very effective if you have got infectious diarrhoea. Homeopathic medicines are considered very safe and result-yielding in case of gastroenteritis. Homeopathy is a form of medicine, which is always given preference by all experts, as it is natural with no side effects. After conducting various surveys, it has been proven that homeopathic treatment is far more effective than other forms of medication for gastroenteritis.
Here is a list of the best homeopathic remedies for the treatment of gastroenteritis. There are many categories of homeopathic medicines for diarrhoea each with their own significance.
- Aconite
This must be used for diarrhea caused in the season when the days are hot, and the nights are comparatively cold. The symptoms appear in the middle of the night. Heavy diarrhoea along with high-intensity fever occurs and anxiety.
- Aloe
This remedy should be used in case of a continuing urge for stool because of weakness of the anal sphincter. Mucus is accompanied along with pain in the rectum area. In case of adults, this diarrhoea is also characterized by blue hemorrhoids.
- Arsenicum album
This medicine is used in case of food poisoning. The affected person feels cold, tired and panicky. Vomiting and diarrhoea take place after midnight. Burning pain in the abdomen is also observed.
- Cinchona
Used in case of diarrhoea with the presence of excessive exhaustion and abdomen gas. The abdomen gets bloated up.
- Ipeca
When there is nausea and non-stop vomiting or your mouth gets filled with saliva, Ipeca can be used. Thirst is lost, and the color of the stool may be green or bloody.
- Podophyllum
This medicine is usually used by tourists in case of diarrhoea. Abdominal vibration and frequent stools are indicated. The stool is characterized by an unpleasant smell.
Homeopathy is a very effective category of medication when it comes to gastroenteritis.
You should consider undertaking a cochlear implant in case you are experiencing hearing loss or are turning deaf. This is a small device that gets planted in your ear through a surgical procedure. It sends impulses to your auditory nerves directly, as a result of which sound signals get carried to your brain. Cochlear implants may not make you hear normally again, but help you with different sounds, and in the recognition of the different sounds around you like alarms, telephones, and door bells.

How it works?
A cochlear implant is fit for children and adults who suffer from the sensorineural hearing loss. This condition damages the tiny hair cells in your inner ear, which is called the cochlea. Hearing becomes impaired when these get damaged.
The device consists of two specific parts. The first part or the receiver-stimulator is placed under your skin via a surgical procedure. The other part of the device is the speech processor. It has to be worn around your neck in the form of a hearing aid.
The external device is, however, larger in size than a usual hearing aid. The receiver gets placed under your skin, behind the ear via a small incision. It is connected to electrodes.
This is inserted into the cochlea of your inner ear. The surgery requires a few hours to be undertaken successfully.
The speech processor has to be placed two weeks after the surgery is undertaken. The processor can be connected to the microphone, and this can be worn around the ear.
You can wear it on any other part of your body, based on your lifestyle and age.
Benefits of cochlear implant
The major benefits of a cochlear implant are as follows:
You might be able to hear speech almost normally.
You will be able to understand speech better, and will not have to depend on lip reading.
It will be much easier and simpler for you to listen to the television and talk over the phone.
You will be able to listen to music better.
You may also be able to pick up various sounds around you that include soft, medium, and loud sounds.
You will be able to control your own voice better. This makes other people understand you better.
If you are suffering from severe hearing loss, a cochlear implant may be able to change your life for the better. However, the results are not the same for all, and vary among people. It is possible for some people to benefit more from such an implant than others.
Headache is the discomfort or pain beneath the scalp, forehead, or behind the eyes, or arising from the head or upper neck of the body. There are several distinct types of headache. A primary headache is caused by pain or a disorder that originates from the head itself. For example, a migraine or tension headache. A secondary headache originates outside the head, such as a headache related to nausea from the flu, or as a side-effect of hormonal fluctuations in the body. Other types of headache include cranial neuralgias, facial pain, and other headaches.
One needs to know the symptoms of Migraine in order to identify between Migraine and other headaches. A unique aspect of Migraine headaches is that such headaches usually occur on one side of the head. Other kinds of headaches mostly occur on both the sides. The other major difference between Migraine and other types of headaches is the presence of associated symptoms in Migraine. In Migraine, the sufferer is likely to have a moderate to severe throbbing pain. One may suffer from:
Nausea

Pain behind either one eye or one ear

Pain in the temples of head

Experiencing spots or flashes of light

Sensitivity to sound, sound or both

Temporary vision loss
More About Migraine
Doctors divide Migraine headaches in two categories: Migraine with Aura and Migraine without Aura.

The feeling that a person develops before experiencing migraines is known as Aura. The feeling may prevail anywhere between 10 minutes to 30 minutes before the attack.

Such feelings may include:
Other Headaches
If not Migraine headache, one may have Sinus headache, Cluster Headache, Thunderclap headache or a Chiari defect. If a person is suffering from Cluster headache, he / she may have a very painful headache which is confined to on one side of the head. Such pains come in clusters and hence the name.
Homeopathy for Migraine and Headache
Modern medicine does not always seem to have a fitting answer for Migraine or any other type of headache. However, Homeopathy can help a lot. For Migraine treatment as well as for treatment of other types of headaches, Homeopathic medicines can be good idea.
Homeopathic Doctors see through the history of Migraine and Headache of the patient, the lifestyle, and other general aspects of life. This helps them make a perfect homeopathic medical course for the patient to treat their constant Migraine or headaches.
Consulting a general Homeopathic Doctor with good experience will help patients to get rid of their Migraine and Headache from its root.

Diploma in Clinical Nutrition, Certified Diabetes Educator, Diploma in Sport & Exercise Nutrition, Diploma in Human Nutrition, Lifestyle Medicine, BSC IN LIFE SCIENCES
Dietitian/Nutritionist, Bangalore
Many of us thrive on the diet rich in processed fast foods as we hardly get time to cook a wholesome meal for ourselves in this fast-paced schedule. Moreover, the junk foods hardly have anything to contribute to our body while the baked goods strip off all the essential nutrients. These are some of the prime reasons behind vitamin deficiency. Even though that doesn't mean that it will leave your body impaired or lead to any disease, but it can prevent some organs from functioning properly.
This is because vitamins are regarded as co-contributors for all the essential biochemical reactions within the body. Fatigue, shortness of breath, weight lossand irregular heartbeats are some of the well-known signs of vitamin deficiency, but you should be aware of the unusual vitamin-deficiency signs as well.
The key to avoiding such problems is to have a balanced meal every day.
Hi, Lybrate user, •An average penis size counts 7-10 cm (2.8"-3.9") when flaccid & an erected penis measures 12 cm (4.7") with girth of 9-10 cm (3.5"- 3.9"). 10" size of a penis is an hippothetical idea. Size of your penis is more than the normal.
1
person found this helpful
View All Feed
Near By Clinics

Ganga Nagar, Bangalore,
Bangalore
View Clinic