About
Our goal is to provide a compassionate professional environment to make your experience comfortable. Our staff is friendly, knowledgable and very helpful in addressing your health and fin...
...more
Our goal is to provide a compassionate professional environment to make your experience comfortable. Our staff is friendly, knowledgable and very helpful in addressing your health and financial concerns.
More about EATernity
EATernity is known for housing experienced Dietitian/Nutritionists. Mrs. Sushree Joshi, a well-reputed Dietitian/Nutritionist, practices in Bangalore. Visit this medical health centre for Dietitian/Nutritionists recommended by 96 patients.
Timings
Location
#8A/5 Nandi Gardens Phase 1, Avalahalli, JP Nagar 9th Phase, Bangalore 560062
JP Nagar
Bangalore,
Karnataka

Get Directions
pg in home science specialization in nutrition and dietetics
Dietitian/Nutritionist
04:00 PM - 06:00 PM
10:00 AM - 12:00 PM
Services
Submit Feedback
Feed
Nothing posted by this doctor yet. Here are some posts by similar doctors.
What is salt and sodium?
Salt is made of sodium (40% by weight) and chloride (60% by weight). Sodium is a crucial electrolyte in the body. Sodium is an essential nutrient necessary for maintenance of plasma volume and blood pressure, acid-base balance, transmission of nerve impulses and normal cell function.
Different types of salt?
The primary advantages of various types of salts other than common salt is having trace minerals (in very small amounts) and lack of processing and additives.
How salt intake normally?
WHO recommends that adults consume less than 5 g (just under a teaspoon) of salt per day. This goes around 2300mg of sodium per day. But, most Indian people consume too much salt - on average 9-12 grams per day.
What are health hazards of high salt intake?
How high intake of sodium cause kidney disease?
High salt intake is associated with kidney disease by two mechanisms:
Causing hypertension, vascular injury and proteinuria.
FOOD containing high salts?
Fast foods, preserved and packaged foods like:
Many snack foods - chips, crackers, and pretzels - contain several hundred milligrams of sodium per serving.
Conditions where low salt is beneficial?
Hypertension, Heart Failure, Kidney disease, Nephrotic syndrome, Kidney stones and Patient on diuretics or ACEi or ARB.
How to reduce sodium (salt) intake?
13
people found this helpful
Beef is not good for health. Fried beef is not at all good for you. Daily brisk walking or jogging of 15 minutes will be sufficient to be active.
1
person found this helpful
Diet is not hundred percent responsible for weight gain many factors are important like your digestion, physical activity, water intake and many more. So if you want diet plan accordingly your body type you can go with our online consultation.
3
people found this helpful
Take soaked raisins. Cashew nuts. Figs.dates. Daily in the morning. Include banana shake. Chiku shake in your diet.
3
people found this helpful
Janumet contains two medicine while glycomet trio contains threeThese ingradients have different mechanism of action hence do not compare them and take one which is prescribed by your doctor.
1
person found this helpful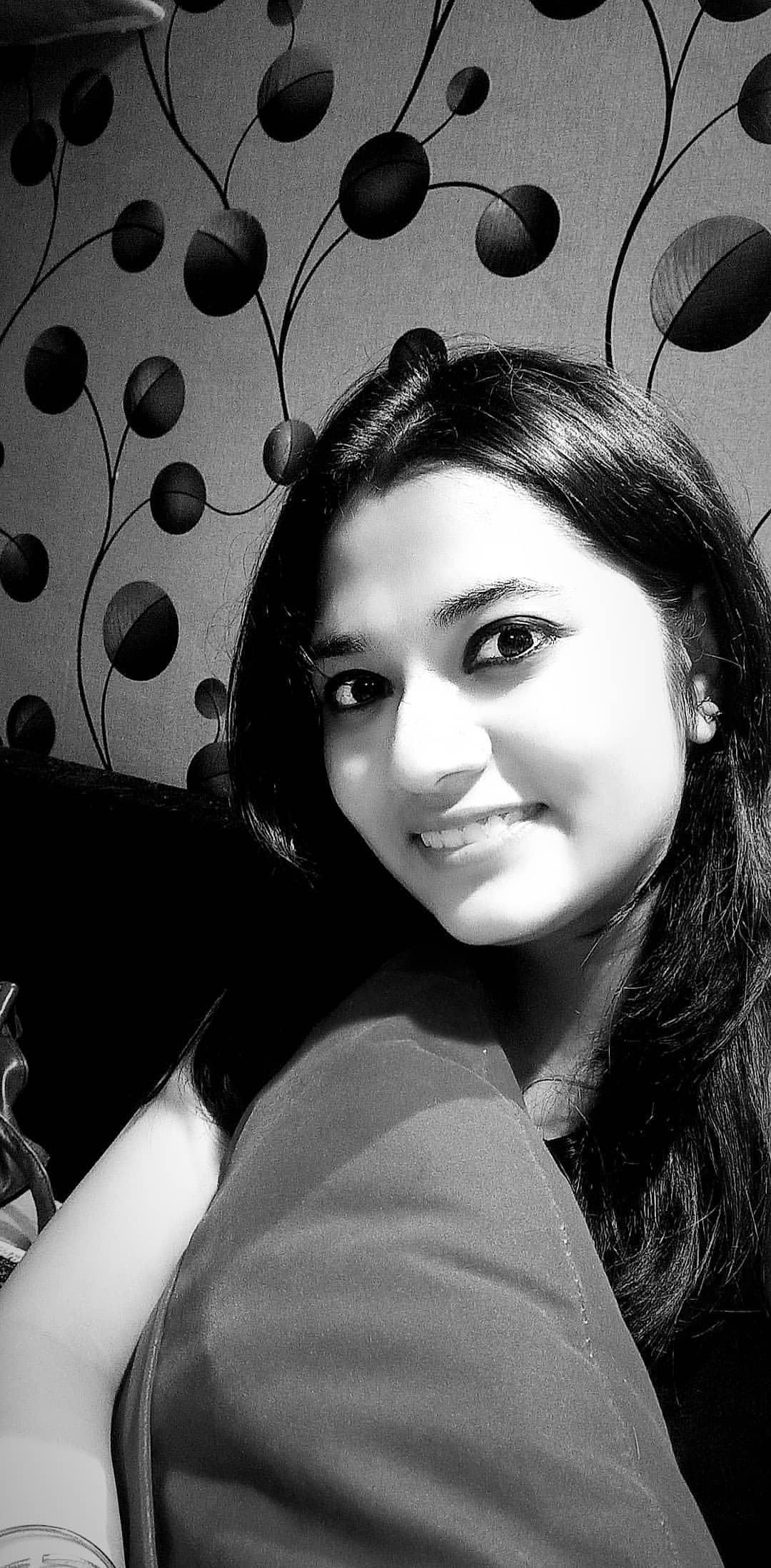 M.Sc - Dietitics / Nutrition, BSc-Food and Applied Nutrition
Dietitian/Nutritionist, Kolkata
Green Tea For Weight Loss. The caffeine present in green tea acts as a stimulant that has been shown to aid fat burning and improve exercise performance in various studies. The massive range of antioxidants known as catechins helps burn fat and boost metabolism that is key to lose weight.
2
people found this helpful
Pregnancy is a normal life function that many women go through. Yet, this is a function or a part of life where one has to take special care of one's health and condition as there are many biological changes that happen in one's body. Swollen legs and ankles are a common part of one's pregnancy. This condition is most commonly known as edema and it usually occurs when fluid collects in the tissue. This in turn happens when the blood chemistry changes and the fluid gets routed to the tissue. This is a common occurrence due to the hormonal changes that one goes through during pregnancy. The condition usually troubles pregnant ladies during their third trimester.
Read on to find out the various ways in which one can deal with it.
When to call a doctor: Call a doctor or a midwife for a thorough check up if you happen to see any puffiness or swelling in your face and eyes. This could point at a more serious problem like the onset of preeclampsia. Also, if you happen to notice that one leg is more swollen than the other, then you may want to see a doctor about it, as it could mean that there is a blood clot in the leg.
Put your feet up: This is especially important if you are at a desk all day. The best way to deal with such swelling is to put your feet up every once in a while, so that the swelling may reduce. You can use a foot stool or even a pile of books for this purpose.
Breaks: If you are constantly sitting or lying down, it would be a good idea to give it a break and walk around a little so that there is better blood circulation. This also keeps the blood from pooling into the lower regions of the legs, which can prevent an increase in the swelling.
Comfortable footwear: One should stick to flat and comfortable footwear with an even elevation as well as foam soles so that the comfort level while walking and standing is optimum. Choose your shoes so that they can accommodate your swelling instead of pinching your feet. Also, you can choose to wear snug socks and stockings, which will form a band around your feet. This will ensure that the swelling does not increase to a painful level. At the same time, you must avoid socks that have bands, which are too tight as this may lead to blood pooling and subsequent swelling in the legs and ankles.
Water: Drinking plenty of water ensures that there is less fluid retention. This is one of the best ways of fighting edema whether or not you are pregnant.
6. Freqent bp monitoring is required in these patients.
3
people found this helpful
Children may run around having fun and growing in the process. Some children may be more active than the others and some may be more attentive at school. All children go through some sort of trouble while growing up. This is because of the drastic changes that the bodies of little children constantly go through. One such problem commonly faced by the children is bedwetting. This problem may be a common one, but it should be brought under control as soon as possible so that the children do not have to face social embarrassment as they grow older.
Apart from providing a healthy and happy living to the children, it may be essential to find a way of treatment that may not leave the child affected by the harmful ingredients of the regular allopathic medication. One of the safest and the most effective ways to be able to treat bedwetting is homeopathy. Homeopathy is a branch of medicine and treatment that works on the body of the user with the most natural ways. The medicines in homeopathy are made using basic ingredients from plants and other organic materials.
Homeopathy for children:
The use of homeopathy for problems that affect the children in particular is essential because of the fact that they have growing systems and the growth may get adversely affect with the strong and highly potent allopathic drugs. It is also important to understand the nuances of controlling the bedwetting issue in children and also know what the causes of the problem may be:
When the children are highly fatigued, they may wet the bed due to the deep sleep that they may be experiencing after a tiring time.
In times of winter when the cold is uncontrollable or much more than usual, it may be natural for some children to not be able to control their bladder.
In a lot of cases, the children may also wet the bed when they have had a scary or traumatic experience.
Just as the causes of the problem are varied, it must be realized that the medications are also supposed to be administered according to the issue.
Homepathic medication for betwetting
Homeopathy is a stream of medicine that treats the body in the most delicate manner, which is why it is a safe alternative for children. However, it must also be ensured that proper medical intervention is attained to start a course of homeopathic medication as well, so that bedwetting may be treated within a desired amount of time and the child may feel free from the embarrassment of wetting the bed.
1
person found this helpful
There are diseases which affect us in spite of us trying to keep them away as far as possible and then there are lifestyle diseases, for which we are largely to blame. It can be said that lifestyle diseases are those, which occur on account of the decisions we make and the actions we commit. Having said that, would it not be interesting to know more about lifestyle diseases?

There are various kinds of lifestyle diseases, which affect various parts of the body. For instance, if a person drinks a significant amount of alcohol, more than what he or she should, then he may soon be affected by a lifestyle disease in the form of liver cirrhosis. Apart from just the alcohol, this condition can also be caused on account of chronic hepatitis.
Stroke: A lot of people are of the opinion that a stroke is something, which only strikes old people. However, this is not correct. In fact, there is quite a bit of trouble can be caused if this opinion is held and people allow themselves to not care enough about their health using this as justification. Statistically, up to 15% of the cases of stroke in a country such as India occur to people who have not even reached the age of 40. Surprising and scary at the same time, isn't it?
Kidney problems: When people think of lifestyle diseases, they most likely think of problems, which are related to the heart. While it can be said that a heart attack on account of bad lifestyle choices has the highest visibility, even parts of the body, which are rarely thought of like the kidneys, can kick up trouble in the form of nephritis. So, what exactly happens when a person has nephritis? Simply put, the kidneys swell up and this causes a lot of pain, which could have been avoided with a reasonable amount of foresight and effort. When this occurs, kidneys create trouble when they need to perform their primary function of purifying blood and complications related to the kidneys can really have a magnified impact on other parts of the body.
Laparoscopic surgery is also called minimally invasive surgery. It leads to a lesser amount of pain after the surgery, and therefore requires less medication also. It reduces the possibility of hemorrhage, thereby the lowering the possibility of requiring blood transfusion. The smaller length and depth of the incision also means that the patient recovers from the surgery faster than usual. There is also a lesser chance of contracting infections because a larger number of organs remain unexposed and therefore uncontaminated. Laparoscopic surgeries also cause smaller, lighter scars once the surgery wound heals completely.

However, as with any surgery, complications may occur during the course of laparoscopic surgery.

1. Wound infection: Even though laparoscopic surgery is minimally invasive and the possibility of contracting infections is considerably less, the wound is capable of getting infected. Hence it is essential to maintain the cleanliness and hygiene recommendations provided by the concerned medical staff. It is also assumed that the surgeons would prevent this possibility by maintaining strict protocols regarding this issue on their part.

2. Bruising: After surgery, depending on the type and duration of the procedure, the patient is always advised to follow certain restrictions regarding mobility and restriction of normal day to day functioning. These rules must be followed in order to prevent the possibility of bruising after a laparoscopic surgery.

3. Hematoma formation: A hematoma is an accumulation of blood outside the blood vessel. This is not normal at all and requires urgent inspection and treatment. This is a relatively common complication that happens after a laparoscopic surgical procedure. Precautions are taken by surgeons to avoid this but it may still occur. It needs to be diagnosed early, and then the bleeding vessel needs to be emobilized selectively in order to reduce any further complication of this type.

4. Anesthesia-related complications: To prevent anesthesia related complications during laparoscopic surgery, it is essential that procedures related to the airways, ventilation, analgesia, antimetics are followed in the preoperative state.

5. Any injury that may be inflicted on the blood vessels present in the walls of the abdomen or on the sidewall in the pelvic region, as well as injuries in the bowel area and the urinary tract: Proper protocol must be followed by the doctor to avoid such complications as much as possible.
View All Feed
Near By Clinics