About
By combining excellent care with a state-of-the-art facility we strive to provide you with quality health care. We thank you for your interest in our services and the trust you have place...
...more
By combining excellent care with a state-of-the-art facility we strive to provide you with quality health care. We thank you for your interest in our services and the trust you have placed in us.
More about Arya's Homoeopathic Home
Arya's Homoeopathic Home is known for housing experienced Homeopaths. Dr. Amrita Dewan, a well-reputed Homeopath, practices in Bangalore. Visit this medical health centre for Homeopaths recommended by 76 patients.
Timings
Location
39,40 Ground Floor,8th Cross Road,Indraprastha Layout
Ramamurthy Nagar
Bangalore,
Karnataka
-
560016

Get Directions
Photos (7)







View All Photos
Doctor in Arya's Homoeopathic Home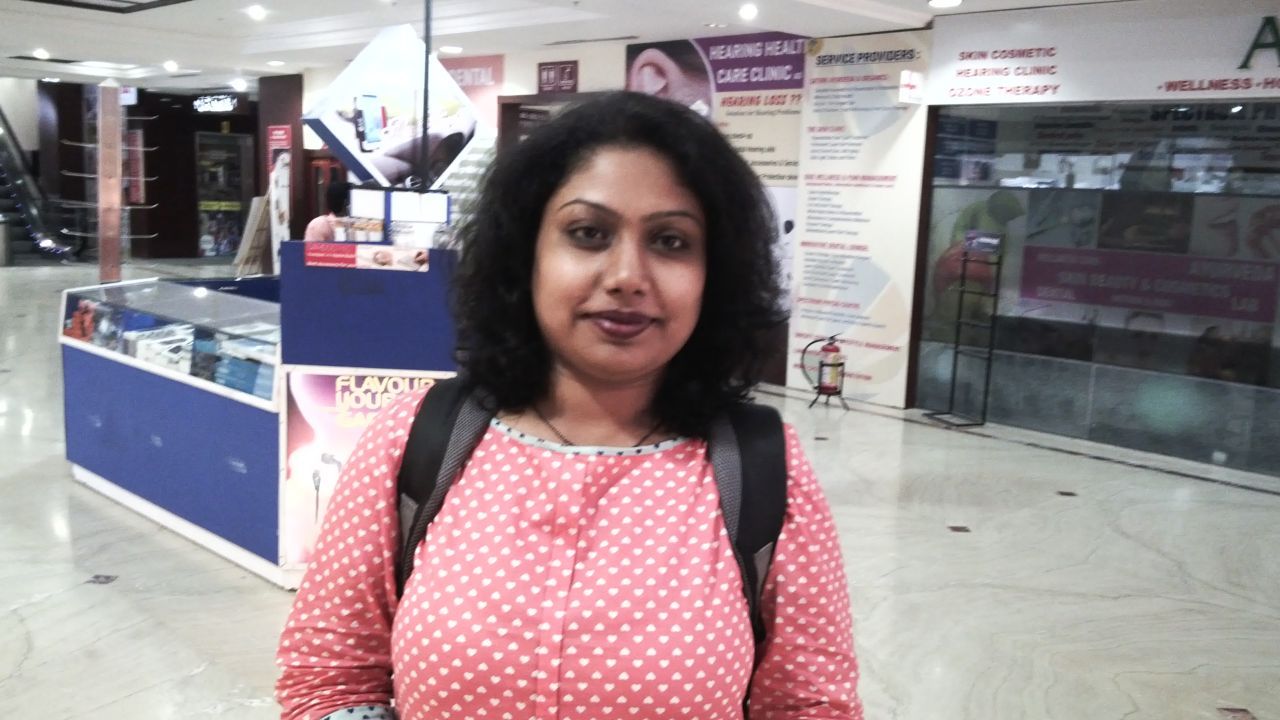 BHMS, B.Sc - Botany, MSc - Counselling & Family Therapy
Homeopath
Book appointment and get ₹125 LybrateCash (Lybrate Wallet) after your visit
₹350 online
10:00 AM - 12:30 PM
07:00 PM - 08:30 PM
Health Packages
90 Days validity
•
Medicines included
₹3100
60 Days validity
•
Medicines included
₹1500
60 Days validity
•
Medicines included
₹2500
Services
Submit Feedback
Submit a review for Arya's Homoeopathic Home
Your feedback matters!
Write a Review
Patient Review Highlights
"Helped me impr..."
2 reviews
"knowledgeable"
5 reviews
"Caring"
1 review
"Very helpful"
7 reviews
"Saved my life"
1 review
Arya's Homoeopathic Home Reviews
Neha
Jun 25, 2018
Dr. Amrita Dewan provides answers that are very helpful, knowledgeable, helped me improve my health and saved my life. Answer is so helpful. Thank you very much
Prince
Jun 26, 2018
I found the answers provided by the Dr. Amrita Dewan to be very helpful. Thanks for your suggestion...
Vamsi
Jun 26, 2018
I found the answers provided by the Dr. Amrita Dewan to be very helpful. Thank you mam
Arya's Homoeopathic Home Feeds
One of the biggest worries that can be caused by a seemingly harmless thing is that caused by falling of hair or hair loss as it immediately throws up a stark image of a bald pate, which no one wants to have. The very thought of hairfall tends to lower your confidence about your looks. It may even make you a target of jokes. A commonly heard joke in our part of the world is that if one is losing hair, it is an indication that he is becoming rich. In reality, the opposite is more likely to be true. A person with falling hair ends up losing or spending a fortune trying to stop the hair from falling and preserving one's crowning glory. Moreover, there is no dearth of enterprising people out to fleece such patients who are already hassled.
Causes of Hairfall or Baldness
The causes of excessive hairfall can vary from person to person as there are various possible reasons for this phenomenon.
Deficiency in one's diet where one does not get adequate levels of the required minerals and vitamins can be one prominent cause. Micronutrients like Zinc, Selenium and Iron are important for the normal growth of hair and any deficiency in these can cause hairfall.
The absence of good health or the presence of some or the other illness can also cause the hairfall to increase.
In males, the most common cause is the androgenic baldness or the male pattern baldness. This variety of baldness is present only in males and tends to run in families. It occurs due to the presence of excess of testosterone, which results in increased hair growth all over the body but the hair on the head falls out.
Fungal infections of the scalp can also cause baldness in patches. Other localised infections of the scalp can also cause hairfall.
Role of Homeopathy in Curing Hairfall
Homeopathy is very effective in treating hair fall or baldness or alopecia. As mentioned earlier, when we say baldness, we do not mean the male pattern baldness or the androgenic baldness. In such cases, we can only reduce the hairfall. But in other cases, the homeopathic medicines for hair fall not only treat the symptoms i.e. the hairfall but also cure the systemic problems that are the root cause of the hairfall. In case the bald spots are happening due to fungal infections, the homeopathic medicines eradicate the fungus completely and the hair grow back on their own completely naturally.
Homeopathic Medicines For Hair Fall or Baldness or Alopecia
Homeopathic medicines like Acid Flour, Phosphorus, Lycopodium, Thuja and Silicea have been very effective in treating hair loss. It is very important to study the patient in great detail and find the exact cause of the problem and treat the root cause. Sometimes, there may be some hidden stress in the mind of the patient which may have caused this hairfall and it also needs to be treated accordingly if we want a permanent cure to the problem. Given below are the 5 best Homeopathic medicines for hair fall or baldness-
Acid Flour – best homeopathic medicine for baldness in spots
Thuja – best remedy for hair fall with dandruff
Lycopodium – best medicine for hair fall after delivery
Silicea – best treatment for baldness with constipation
Phosphorus- best medicine for hair falling out in handfuls
These medicines are very effective in treating hair fall or baldness. The only thing is that the symptoms of the patient should be matched carefully with the right homeopathic medicine. In a lot of cases, some different medicine might be required based on the symptoms of the patient.
3457
people found this helpful
Most couples who get married intend to go the family route sooner or later. However for those who have been trying sexual intercourse for more than 6 months without any contraceptive aids and still have not succeeded in having a baby, the underlying cause may be infertility in one or both partners. Infertility affects up to 15% of couples trying to conceive and have a baby.
Infertility, in medical terms, refers to a person's biological inability to contribute to conception. There are many biological causes that may make this happen, some of which can be medically corrected.
The Homeopathic Approach to Treat Infertility:
The homeopathic approach towards the management of health problems is constitutional. The treatment takes into account the presenting complaints - the symptoms - along with the unique physical, mental and genetic make-up that individualizes a person. Homeopathic medicines act at the roots of all ailments. They can rectify deviations of the hormonal system and get them back to normalcy. The simple homeopathic procedure effectively and efficiently avoids complicated procedures that follow the common treatments of infertility. More specifically, the complete hormonal harmony greatly increases the chances of conception without the harmful and/or painful side effects of medications, devices and invasive procedures. The biggest advantage of homeopathic treatment is that even after the treatment, the high sperm count is maintained. The medicines involved are easy to take, since there are only sweet pills and drops.
The homeopath plans the medication separately for every individual, by understanding his or her physical, as well as emotional and mental or spiritual imbalances. That is why this system becomes an excellent option for those seeking help with this issue, as it addresses health on a deep holistic level. The homeopath carefully prescribes the medicine that works on the real cause of infertility, along with other symptoms like any type of pain, stress, etc.
There are no prerequisites to start a homeopathy treatment for infertility. Anyone who just came to know about their infertility problem or those who have tried other infertility treatments without any results can consult a homeopath. Homeopathy medicines can also be used with other treatment methods, but the homeopath should be informed about it to prevent any interfering actions.
Final Tips For Infertility Treatments Using Homeopathy:
Homeopathy therapy works on male and female infertility in following way:
It regulates and balances the body's hormones, menstrual cycle and enhances the ovulation process in females.
In males, it helps to increase the sperm count, their mobility and also their morphology by naturally stimulating the body.
It helps with emotional blockages, disturbances and ambiguous thought processes that may affect fertility.
It helps with the stress, anxiety and depression problems for those who are trying to conceive.
It also helps in curing the side-effects of various other fertility treatments.
The homeopathic treatment for infertility is strictly individualistic. Whatever the reason that the patient opts for homeopathy, the treatment should be supported by a healthy diet and proper lifestyle, like avoiding alcohol and smoking.
3282
people found this helpful
Skin rashes can be of many kinds. These may be due to various improper body system. Thankfully, homeopathy has many solutions for the plethora of causative factors for skin rashes. These remedies aim at treating the underlying cause of the affecting ailment. Any skin change that affects the look, colour or texture can be termed as a rash. Rashes might or might not have any accompanying pain. They may be spread all over the body or may affect any one part and be localised. It might affect the body image apart from the discomfort it causes. A few kinds of rashes disappear without treatment, while others require medical attention.
Homeopathy tries to holistically solve the disease by treating the underlying causes than just the symptoms of the disease. Here are the most commonly employed treatments:
Arsenicum (Ars): It is useful in treating skin ailments wherein the skin gets thickened; such as in chronic urticarial, chronic eczema and psoriasis. The rash might be papular and cause a burning sensation. The pustules turn into scabs. It is also effective in treating ringworms and certain kinds of hives. Hives which are formed after consuming fruits or pork are known to show noticeable regression after consuming Arsenicum. Wheals, which are induced due to consistent exposure to cold can also be remedied by this remedy.
Apis Mellifica (Apis): It is useful when urticarial infections have a sudden onset with a widespread appearance of welts. Hives that spread all over the body and bed rashes can also be treated with this drug.
Hepar Sulphur (Hep): This drug is helpful in treating moist eruptions on skin folds and the joints. The skin in such cases is prone to suppuration (the process of pus forming) and becomes very sensitive. This can also be used in eczematous scalp and cases wherein the skin becomes very sensitive. Genital organs affected by boils can especially benefit from Hepar sulphur.
Caladium: It is most commonly used in case of asthmatics who suffer from rashes. This kind of rash alternates with the asthma attacks.
Medorrhinum: Babies having rashes around their anus (diaper rash) are generally recommended this medicine for the eruptions to subside.
Sulphur: This works well for rashes that are extremely itchy and feeling burning. You feel better when something cold is applied to the area. Your skin is rough, dry and peeling. You have blisters and fluid-filled bumps that exist within a patch of dark red skin. It may affect the left side of the body more often than the right, especially at points that bend and folds of the skin.
Psorinum: Psorinum is one of the most wonderful Homeopathic medicines for skin rash and itching in the bend of joints, for example the hollow of the knee or elbow. Homeopathic medicine Psorinum has shown the best results where itching is intolerable and the skin gets raw or may even start to bleed from intense and continuous scratching. So severe is the condition that the person often finds it hard to even sleep. In persons showing these vital signs, Psorinum has proved to be one of the most suitable Homeopathic medicines for skin rash and itching. Psorinum is also among the most effective Homeopathic medicines for skin ailments that get worse in winters. Along with the symptoms mentioned above, sensitivity to cold air may also be felt in some cases.
Graphites: An excellent remedy for many kinds of rashes, but those with very clear symptoms. This remedy won't work for different symptoms. It treats rashes that are very moist, scabby and crusty, that ooze out a sticky substance the golden color of honey. It will be extremely itching, and the affected person keeps scratching it until it is raw. The skin may be dry and cracked. The scabby parts are most likely to occur between the fingers, behind the ears, at the bends of any joint (knee, elbow, etc.), and the face. There may be facial symptoms where the corners of eyes and mouth are cracked and bleeding a bit.
Rhus Toxicodendron: This remedy comes from poison ivy, and as such it treats skin rashes that mimic those caused by that plant. It includes intense itching, tickling, burning, prickling, blisters surrounded by red skin, and those blisters containing fluids that break open leaving small crusty areas. Patient feels very restless. Applying heat brings relief, and symptoms are worse during the night.
Mercurius Vivus: This is great for rashes caused by poison ivy and bacterial infections. It will be moist with sick-smelling discharge. The rash will spread outward from the spot where it begins, and will include raised pus-filled bumps.The affected may sweat more often, and itch a lot especially at night. It is slow in healing.
Urtica Urens: This mimics the description of "Apis Mellifica". Patient may have big red blotches of skin that sting quite badly. Here, it feels like bugs are crawling on the skin.
Sepia: This remedy is good for a rash with blisters on skin that has turned yellow or brown. At first, the blisters will be dry, and progressively they become moist and discharge a liquid. It most often strikes joints, the area behind the ears, knees, and ankles. The symptoms worsen in the late afternoon and evening, and from exposure to cold weather. Sepia is a good remedy for psoriasis.
3778
people found this helpful
The bones and muscles tend to get worn with age and other conditions. Osteoporosis is a condition described by a reduction in bone thickness. Bones tend to become weak and fragile in this condition. The most common consequence of osteoporosis is fractures. Osteoporosis does not cause signs or side effects until it has reached an advanced state. Certain signs and symptoms of osteoporosis include:
Loss of growth after some time

A stooped stance

Crack of the vertebra, wrist, hip or other bone
Homeopathy has been a very beneficial modus operandi in the campaign against Osteoporosis. Homeopathic remedies will not reverse existing bone loss, but can help control pain, will slow down or stop further bone loss, can promote stability and healing.
Homeopathic remedies will allow the essential minerals and nutrients to be absorbed more efficiently, thus, further preventing bone fractures, or accelerating healing of any existing fractures by strengthening the bones.
Homeopathic constitutional approach takes into account a patient's characteristic symptoms, their overall physical and mental condition and understands the way a person's body reacts to Osteoporosis.
The purpose of Homeopathic approach is to vitalize the body's natural healing and self-repair ability to create the highest state of health and well-being.
The aim and objective of Homoeopaathic management can be achieved by:
Dietary intake of intake of calcium required by body.

Correction of intake of calcium apart forms food to regulate the daily requirement of calcium.

Correction of intestinal absorption of calcium.

Correction of assimilation of calcium channels in body by constitutional approach.

Exercise, in the form of light exercises and/or meditation.

Therapeutic correction in case the above criteria fail or partially improve the patient.
Various homeopathic prescriptions are accessible to cure bone loss and keep up bone mass. They tend to get rid of the condition from its roots and prevent it from happening in the future. These include:
Symphytum Officinale: It is the best homeopathic solution for treating fractures in osteoporosis. This homeopathic cure helps in joining the cracked bone proficiently. Fractures, where patients complain of a prickling pain in the fractured area, can be significantly soothed by giving this regular homeopathic treatment. This common homeopathic medicine can likewise help in decreasing irritability of the fracture.

Ruta Graveolens: It is yet another very effective homeopathic cure used for the treatment of fractures in osteoporosis. Whenever a bone gets broken, the ligaments and tendons of bones that surround it additionally get harmed. It is in this circle where homeopathic medicine Ruta Graveolans demonstrates its great impact. This regular solution helps in mending torn ligaments and tendons.

Hypericum Perforatum: It is yet another helpful natural homeopathic solution that can be used with certainty for the excruciating pain in the back because of crushed nerves in the middle of harmed vertebral bones.

Calcarea Phosphorica: Calcarea phosphorica is a very effective medication used in homeopathic treatment of the curvature of the spine and flow of blood in patients of osteoporosis. It is mostly given to those patients who have a weak spine and delicate bones, which cause the curvature and stop the flow of blood.

Phosphorus: Phosphorus can also give the best results in curing the curvature and flow of blood in patients of osteoporosis. If blazing sensation in spine remains along with the curvature, this treatment is the most effective. This regular homeopathic cure is also valuable for pain and weakness in the spine.

Calcarea Fluorica: It is a brilliant solution for osteoporosis patients who complain of pain in the back, which is more painful while resting and better when walking or doing some physical exercise.

Syphilinum and Fluoric Acid: These are homeopathic prescriptions that can be used as a part of homeopathic treatment of osteoporosis where the pain occurs in the long bones and is more painful during the night.

Sulfur: It is used for those patients of osteoporosis who have an arch in the spine and walk and sit in a stooping position.
2951
people found this helpful
Eczema is the common term for the skin condition known as Dermatitis, which is characterized by inflammation of the skin. There are various reasons behind eczema but the most common one is allergy. The skin condition is known to be triggered by some underlying allergy. Other factors include genetics and a weak immune system. A weak immune system tends to overreact while dealing with an allergy. This overreaction leads to eczema or dermatitis.
Symptoms:
The symptoms of eczema include redness of skin, constant itching of the affected areas, scaling and thickening of the affected area. In most cases, the itching becomes so intense that the patient continues to scratch the skin until it starts to bleed. In more extreme cases of eczema, a thick leathery covering is formed over the skin or sometimes, the affected areas start to ooze. But this happens only when the condition remains untreated for a long time, so no need to worry.
Role of Homeopathy in Curing Eczema:
In most cases of eczema or dermatitis, the patients usually go for a skin specialist, who prescribes a combination of skin ointments or creams and a course of medicines to contain the itch and treat the underlying allergy that causes the skin condition in the first place. However, such course of treatment focuses on containing the problem and making it manageable, rather than curing it completely.
Now, the homeopathic line of treatment focuses on curing the problem at its roots rather than temporarily suppressing it, only to erupt at a later date. The main cause behind the onset of eczema is an overreacting immune system. Homeopathic treatment focuses on curing the problems in the immune system by strengthening it, rather than suppressing the symptoms.
In Homeopathy, the stress is on improving the poor or the weak immune system. Allergy is the manifestation of a hyperactive immunity. Therefore instead of just treating the symptoms of the allergy, Homeopathy goes to the very basic cause of the problem and sets right the immune system. Once the immunity is in order and stops over reacting to ordinary stimuli, the allergy is cured. This is where Homeopathy has an edge over Allopathy. During Homeopathy treatment of eczema, allergy is cured by strengthening the immune system and the symptoms subside on their own. At the same time, it needs to be understood that this is purely natural eczema treatment. No steroids or anti allergic medicines are used. The immunity is strengthened by Homeopathy instead of being suppressed as happens with allopathic treatment.
Some common homeopathic medicines used to cure eczema or dermatitis include:
Rananculus Bulbosus – May be used in cases of eczema attended with thickening of the skin and formation of hard, horny scabs. One of the most effective remedies for the bad effects of alcoholic beverages; spasmodic hiccough; delirium tremens.
Rhus Tox – Is useful in cases of eczema wherein hard, thick chalky crusts form, which crack and ooze copious pus. Adapted to persons of rheumatic diathesis; negative effects of getting wet, especially after over-heating.
Staphysagria – It may be used in treating eczematous eruption on any part of the body, but is especially apt to be found on the head and face. The eruption is usually dry and formed of very thick scabs and itches violently; when scratching stops the itching in one place, it moves to another. At other times, these scabs are moist and yellowish in colour.
Natrum Muriaticum – Is called for in cases wherein eczema appears in thick scabs, oozing pus and matting the hair together; a crusta lactea, in fact. Scaly eruptions on flexor surfaces and the bends of joints. For the anaemic and cachectic, whether from lots of vital fluids – profuse menses, seminal losses, or mental affections. Great emaciation; losing flesh while living well; throat and neck of children emaciate rapidly during summer complaint. Great liability to take cold.
Irritability - child cross when spoken to; crying from slightest cause; becomes passionate about trifles, especially when consoled. Awkward, hasty, drops things from nervous weakness. Marked disposition to weep.
Calcarea Carb – It is indicated in the eczema of children, when it appears on the scalp, with a tendency to spread downwards and over the face. It frequently appears in patches on the face or scalp, forming thick crusts, which are often white, chalk-like deposits. Found in those who are leucophlegmatic, with blonde hair, light complexion, blue eyes, fair skin; tendency to obesity in youth. Psoric constitutions; pale, weak, timid, easily tired when walking. Disposed to grow fat, corpulent, unwieldy. Children with red faces and flabby muscles, who sweat easily and take cold readily in consequence.
Large heads and abdomens; fontanelles and sutures open; bones soft, develop very slowly. Curvature of bones, especially spine and long bones; extremities crooked, deformed; bones irregularly developed. Head sweats profusely while sleeping.
1
person found this helpful
Homeopathy can very well dissolve gall stones of small and medium sizes, and relieve the gall bladder and body permanently from the pain, suffering and complications coming from gall stones. One of the benefits of homeopathic treatment for gall stones is that your gall bladder does not need removal, and being an important organ for producing digestive enzymes, it is better to keep it in your body. The other benefit is that you get a side effect-free treatment, which is completely efficient and practical, and costs really low compared to other modes of treatments and surgeries.
But before one goes for a homeopathic treatment, a complete evaluation of the patient's case history must be done so that the right medicine can be given as per the case, history, severity etc. Here is a quick look at the commonly used homeopathic medicines, which doctors, depending on your case history, may prescribe for your gall stone.
Homeopathic medicines used for treating gall stones
Calcarea carbonica: If you have a family history of kidney and gall stones, are anxious and slow, overweight with high deposits of triglycerides and cholesterol, then you would be given this medicine.
Chelidonium: If you get pain in any or both of the two patterns pain originating under your right shoulder blade and pain in the upper right abdomen, which spreads to the back, you will be prescribed this one.
Lycopodium: This medicine is usually recommended in case you have a family history of stones in kidney and gall bladder, along with other complications like, chronic digestive disorders, high cholesterol, gastric problems, constipation, peptic ulcers, gas and bloating. The patient may usually get biliary colic pains late in the afternoon. He or she may also get irritated easily, and hate contradicting opinions.

Natrum sulphuricum: The patient may have any or some of the problems like chronic diarrhea, gall stone pain, asthma, chronic obstructive pulmonary disease, depression, obesity and problem in joints. On top of that the patient may be too sensitive to changes in humidity and weather. In such a case, Natrum sulphuricum is given.
As you can see, there is a remedy for all types of patients. Hence in case of small to medium sized gall stones, you can always retain the gall bladder, avoid surgeries, and keep patience with systematic homeopathic treatment from an expert doctor. You will get positive results soon. In case you have a concern or query you can always consult an expert & get answers to your questions!
3270
people found this helpful
You may have a worm problem which is a common occurence now a days. Please go for deworming once so that your symptoms get relieved.
Hairfall at this age is a normal phenomenon due to hormonal fluctuation. Please maintain a very good hair regime by oiling your hair every alternate days and shampooing it the following days. Always use shampoo that are soft to the scalp and hair and dilute the shampoo before applying it. Never use conditioner on your scalp as it leads to more hairfall. Wash your hair thoroughly twice after applying shampoo. And pat dry your hair gently with a soft towel. Comb your hair only when they are completely dry. And if the water that you use for hair wash is hard put one cap of vinegar in it before using as it removes the hardness of the water which is again a major reason of hairfall.
1
person found this helpful