About
We will always attempt to answer your questions thoroughly, so that you never have to worry needlessly, and we will explain complicated things clearly and simply.
...more
We will always attempt to answer your questions thoroughly, so that you never have to worry needlessly, and we will explain complicated things clearly and simply.
More about AyurCentral
AyurCentral is known for housing experienced Ayurvedas. Dr. M. Ravi Shankar, a well-reputed Ayurveda, practices in bangalore. Visit this medical health centre for Ayurvedas recommended by 57 patients.
Timings
Location
No 173, 5th main, 50 ft road, Opp Corporation Bank-Girinagar, Avalahalli BDA Park
HAL
bangalore,
Karnataka
-
560085

Get Directions
Bachelor of Ayurveda, Medicine and Surgery (BAMS), MD
Ayurveda
Services
Submit Feedback
Feed
Nothing posted by this doctor yet. Here are some posts by similar doctors.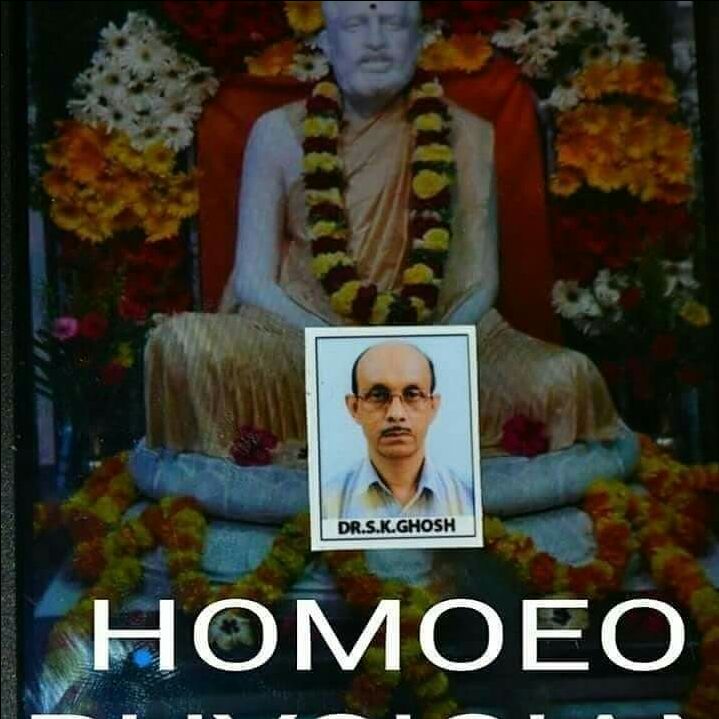 MF Homeo (London), DHMS (Diploma in Homeopathic Medicine and Surgery), Biochemistry M.D.(AM) PG (Kol)
It's due to calcium deficiency, start with calcium suppliments along with multivitamin suppliments, and doing regular strengthening exercises will help.
About Normal Sleep
An average person spends about one-third of his life sleeping. Normally people (adults) require about 6-9 hours of sound sleep to function well but some people can do very well even with 4-5 hours of sleep. It must be understood that the quantity of sleep is not the prime requirement. It is the quality of 'restfulness' that is more important.
Infants require much more sleep as compared to adults and they can sleep for up to 18 hours a day (average between 16- 20 hours). By the time they are 3-6 months old, they require about 15 hours of sleep. Children older than this require about 10-13 hours of sleep daily. Pre-teens and teenagers require anywhere between 9-10 hours of sleep.
As age advances above 50 years, the sleep duration reduces to about 5 to 6 hours at night.
Normal sleep is of two types:
Slow-wave (non-REM) sleep

Rapid eye movement (REM) sleep
Slow-wave (non-REM) sleep:
Non-REM sleep lasts about 70-90 minutes. It has four stages as follows:
Transitional stage (lasting about 1-7 minutes)
Light sleep
Moderately deep sleep (about 20 min after falling asleep)
Deep sleep
Rapid eye movement (REM) sleep:
This is a very important stage of sleep
It usually occurs within 50-90 minutes of falling asleep
Initially lasts 5-10 minutes; gradually this stage lengthens until the final REM period lasts 50 minutes
Most dreaming occurs during this phase of sleep
The eyeballs of a sleeping person will make rapid side-to-side movements under the lids during REM sleep
The muscles of the body are very relaxed during this phase of sleep
REM sleep is particularly useful for growth and repair of the brain itself, while the non-REM sleep is useful for repair of the rest of the body
Normal Sleep Pattern:
REM sleep and non-REM sleep alternate with each other during the normal sleep pattern. The cycle has been illustrated below:
This entire cycle repeats itself about 3-5 times during the entire night. Each cycle lasts for about 90 minutes. About 50% of an infant's sleep is constituted by REM sleep and about 20% of an adult's sleep is constituted by REM sleep.

Why is sleep important?
Having enough quality sleep is vital to the emotional and physical well being of a person and hence all the importance given to sleep is justified.

Sleep patterns:Sleep patterns may vary from person to person. Some people are comfortable going to sleep early and waking up early. Others may be late sleepers and used to pushing off late from the bed in morning. Then there are also some kinds of people who may be used to taking regular naps during the daytime whereas others may not feel the need for this at all.
bright lights, and trouble seeing at night.
Definition:
Kidney stones are clumps developed from solidified crystals in the kidney or urinary tract. The urine has all the ingredients that form the stone, but all these ideally pass through without our knowledge. When there is an imbalance in any of these substances, the crystals cluster together into stones. The size of the stone can be as small as a grain of sand to one as large as the size of a golf ball. The most commonly found kidney stone in humans is usually made of calcium oxalate. Other rare varieties of kidney stones include those made up of cystine, struvite (magnesium, ammonium, and phosphate), calcium phosphate, uric acid, etc.
Kidney stones are one of the most painful of urologic disorders. Men tend to be affected more frequently than women.
Causes of Kidney stone formation
Certain foods may promote stone formation in people who are susceptible. This stone formation is enhanced when there is increased intake of calcium, calcium oxalate, uric acid or salt in our diet, with an inadequate intake of fluids. A positive family history (genetic tendency) also makes a person prone to kidney stone formation.
Certain foods that increase the risk for kidney stone formation in susceptible individuals include Spinach, rhubarb, chocolate, peanuts, cocoa, beet, coffee, cola, nuts, strawberries, tomato juice, grapefruit juice, apple juice, soda (acidic and contains phosphorus), all types of tea, and berries.
Symptoms of Kidney stones:
Kidney stones can remain asymptomatic until they obstruct the flow of urine. When obstruction to the flow of urine occurs at some point of time, the patient starts experiencing acute symptoms. The patient usually presents with the most agonizing pain in the lower back just below the ribs, which often extends into the groin area (described as 'loin to groin' radiation of pain). The patient may also experience nausea, vomiting, blood in the urine (haematuria), restlessness and fever (if infection is present).
Stones less than 5 mm in size usually pass out spontaneously; however, the majority of stones greater than 6 mm require some form of intervention, especially so if the stone is stuck causing persistent obstruction and/or infection of the urinary tract.
The suggestion about homeopathic treatment
When the stone size is small, homeopathy is likely to help in the passage of stone as well as in relieving the agonizing pain caused by the same. If the stone size is larger, or the stone is impacted, or there are multiple stones, then the patient is better treated surgically. However, even after surgical removal of stones, homeopathy still has a role to play in preventing its recurrence (as the chance of having recurring stones are about 70-80%).
Life Force Homeopathy has succeeded in treating several cases of kidney stones. Kidney stone homeopathy treatment has got some really good and effective natural remedies to treat this condition and minimize its reoccurrence remarkably. Homeopathic medicines for kidney stones are safe, natural, and without any side-effects. Here are some effective homeopathic remedies for kidney stone treatment which can help you obtain relief from it.
1. Berberis Vulgaris
One of the prominent homeopathic medicine for a kidney stone, particularly that affecting the left side, is Berberis vulgaris. This homeopathic remedy helps the patients who experience discomfort complaining sensation of urine still remaining after the urination or those who pass urine comprising mucus and sediments. This kidney stone treatment also helps treat the bubbling sensation in kidneys effectively.
2. Lycopodium clavatum
Another homeopathic medicine for kidney stone complaint, particularly affecting the right side, is Lycopodium clavatum. Kidney stone treatment comprising Lycopodium clavatum helps to treat the individual who is suffering from pain in the right ureter or right kidney and if the pain worsens before urination.
3. Cantharis vesicatoria
If an individual is experiencing an intense burning sensation on passing the urine, kidney stone homeopathic treatment comprising Cantharis vesicatoria can be quite effective. Symptoms, such as burning sensation before passing the urine and which continues after urination, indicates the need for Cantharis vesicatoria to get relief.
4. Sarsaparilla officinalis
For the individuals suffering from excessive burning sensation and white sediments in urine, sarsaparilla officinalis can offer an effective kidney stone homeopathic treatment. It helps relieve you of the right-sided kidney stone discomfort.
5. Hydrangea arborescens
If you are having kidney stones in the bladder and ureter, then Hydrangea arborescens is an ideal homeopathic medicine for a kidney stone. It acts as a stone-breaker and treats the condition. Yellow sand or white deposits in the urine indicated the need for this medicine in kidney stone treatment.
Homeopathy is strongly suggested for kidney stones which are not too large to pass through the ureteric and urethral passages. If any time you are suffering from a kidney stone, count on homeopathic medicine for kidney stone think of homeopathy.
1
person found this helpful
Can your diet really help put you in a good mood? Well, yes the food we eat can play a large role in how we feel. According to the World Health Organization (WHO), health is "a state of complete physical, mental and social well-being and not merely the absence of disease or infirmity."
In order to function at an efficient level, the brain and body need fuel. That fuel comes in the form of food and has a direct impact on the function and structure of your brain, and ultimately your mood. Tips:
Drink plenty of water and stay well hydrated.
Eat small frequent meals a day and never skip any meal especially the 1st meal of the day that is Breakfast. Eating breakfast gets the day off to a good start.
Eat more of fruits and vegetables in your diet for vitamins, minerals, fiber and antioxidants requirement.
Choose Complex carbohydrates. It will also help prevent blood sugar drops which are associated with irritability and tiredness. They contain vitamins, minerals and fiber. Sources: whole grains, oats, brown rice, etc.
Eat your protein, choose lean protein. Sources: fish, lean chicken, eggs, sprouts, low-fat dairy products, nuts, etc.
Include blueberries, raspberries, and strawberries which are all high in vitamin C, which helps cope with cortisol, a hormone that is released during times of stress. Also include whole fruits like apple, banana, etc.
Include probiotics in your diet. A healthy gut will also result in a happier person. Sources yogurt, sauerkraut, fermented veggies and miso soup are all high in probiotics.
Eat healthy fats in diet like Omega-3 fats. Studies have shown omega-3 fats appear to have anti-depressant properties. They are found in salmon, anchovies, fresh tuna, flax seeds, walnuts and canola oil.
Drink a cup of herbal tea once or twice a day. It is high in antioxidant.
Get some sunlight for Vitamin D. 10-15mins a day. Also include vitamin D rich foods such as eggs, green leafy vegetables and oily fish.
Sleep well. And avoid taking the stress. Also, exercise daily for 30 mins at least.
Foods and beverages to avoid: caffeine, alcohol, processed, fried and junk food, refined products like maida, white rice, sugary products, etc.
Overall, we should be eating primarily whole foods that come from the earth and haven't been processed or refined.

M.Sc. in Dietetics and Food Service Management , Post Graduate Diploma In Computer Application, P.G.Diploma in Clinical Nutrition & Dietetics , B.Sc.Clinical Nutrition & Dietetics
Dietitian/Nutritionist, Mumbai

B.Sc.(Hons)HSc in Food an Nutrition, Postgraduate Clinical Nutrition
Dietitian/Nutritionist, Mumbai
Hello Mr. Raj, the product in the weblink is safe to use, it is standardized and certified for use. It can be used in current thyroid profile. However if you are looking for weight loss, only having capsules won't help you need to follow a low calorie diet and exercise which help you in weight loss. Kindly connect with me for customization as per body composition, metabolism and schedule.
1
person found this helpful
Tobacco cessation [stopping smoking and tobacco chewing] represents the single most important step that a person can take to enhance the length and quality of their lives.

It's hard to quit tobacco, but you can do it.
Stopping the use of tobacco products can be challenging because of tobacco's addictive qualities.
Most people are aware of the numerous health risks that arise from tobacco chewing and cigarette smoking and yet" tobacco use continues to be the leading cause of preventable death and disease" in our country.

To have the best chance of quitting tobacco and staying quit, you need to know what you're up against, what your options are, and where to go for help.
There is no single permanent solution, but there are medications to prevent migraine. If you know the triggers of your migraine, you can avoid them.
View All Feed