Personal Statement
I'm dedicated to providing optimal health care in a relaxed environment where I treat every patients as if they were my own family.
...more
I'm dedicated to providing optimal health care in a relaxed environment where I treat every patients as if they were my own family.
More about Dr. Kiran Vithal Rao Bodkhe
Dr. Kiran Vithal Rao Bodkhe is a popular Psychiatrist in New Aurangabad, Aurangabad. He has over 11 years of experience as a Psychiatrist. He is a DPM, MBBS . You can consult Dr. Kiran Vithal Rao Bodkhe at KIRAN NEUROPSYCHIATRY CLINIC in New Aurangabad, Aurangabad. Book an appointment online with Dr. Kiran Vithal Rao Bodkhe on Lybrate.com.

Lybrate.com has a number of highly qualified Psychiatrists in India. You will find Psychiatrists with more than 41 years of experience on Lybrate.com. You can find Psychiatrists online in Aurangabad and from across India. View the profile of medical specialists and their reviews from other patients to make an informed decision.
Info
Education
DPM - Maharashtra University of Health Sciences - 2010
MBBS - Maharashtra University of Health Sciences - 2008
Languages spoken
English
Hindi
Location
Book Clinic Appointment with Dr. Kiran Vithal Rao Bodkhe
Besides Medi-Arts hospital, Near Essar petrol pump,, Pundaliknagar Road, Gajanan Maharaj Mandir area

,

Aurangabad
Get Directions
Services
Submit Feedback
Submit a review for Dr. Kiran Vithal Rao Bodkhe
Your feedback matters!
Write a Review
Feed
Being constantly anxious impairs work performance and creates havoc in relationships. The best way to deal with it to accept that it is only a temporary phase which everyone faces. If you keep worrying and try to fight it, you will become even more anxious and your health will become even worse.
It is therefore important that you acknowledge it, first of all and try to cope with it. Controlling anxiety isn't a gigantic task. You can feel at ease with by doing these simple things:
Self-soothing techniques: There are many physiological things for you to do as well which will allow you to relieve anxiety. Diaphragmatic breathing is a very good way to achieve this. Sometimes reassuring yourself is more valuable than you think. Practice saying comforting things to yourself and the stress and anxiety will automatically reduce. Muscle relaxation is yet another method which will allow you to decrease your anxiety.
Deep breathing: A 5-minute breathing regime is a sure shot way to relieve anxiety. Sit straight with closed eyes and place your hands on your abdomen. First start with slow inhalation of air through the nose. Feel the breath through your abdomen and head and then reverse the process by exhaling it out through the mouth.
Meditation: Meditation for a few minutes daily helps relieve anxiety. Meditation is the simplest way to beat anxiety. All you have to do is just sit straight with feet on the floor and closed eyes. Next just focus your energy on reciting a mantra.
Get adequate sleep: Everyone feels bad when they do not sleep enough. However, did you know that lack of sleep is a major cause of anxiety. The more you sleep, the less anxious you will feel.
Exercise regularly: You probably know that exercise is very important for maintaining good health. However, what you probably do not know is that exercise is perhaps more effective than even medication in relieving your anxiety. Therefore, it is imperative for you to get moving.
Monitor your diet: Your diet is crucial in reducing your anxiety as caffeine and alcohol are two of the leading causes of anxiety in your body. However, abruptly stopping your intake of caffeine and alcohol also leads to withdrawal symptoms. Therefore balancing out intake of alcohol and caffeine is crucial. If you wish to discuss about any specific problem, you can consult a psychiatrist.
Depression is a serious yet common mental health problem that can affect all age groups ranging from young children to the elderly. It is found to be more common among women when compared to men. It can take a toll over one's peace of mind, physical health, interpersonal relationships as well as job performance (or academic performance). What is deceiving is, the person can also be functioning well, in which case, it can go unnoticed, leading to grave consequences. The good news is that depression is treatable and individuals are able to function much better with treatment. Affected individuals feel sad most of the time. He/she loses the ability to enjoy/be happy.
As a result of this, the daily activities that he/she participates in do not seem to appeal to him/her anymore. This is especially true in the case of socialising. The affected person will just seem to drop out of social circles. This can be said to be ironic because it is times like these when the individual with depression is in need of friends the most!
The individual seems to have an overriding belief that the status quo will not be altered by anything and he or she will be stuck in a rut in perpetuity. In other words, depressed people experience a perennial feeling of helplessness. Negative thoughts can also drive one to commit suicide.
A lot of people who have depression tend to experience a loss of energy. As a matter of fact, this is quite the case with men who enter a phase of depression, as the symptoms which are displayed by them can contrast sharply to those displayed by women. One of the reasons for men tending to report a higher chance of this than women is the fact that they are less likely to express feelings of self loathing. Rather, they usually talk about sleep problems and a loss of interest in things that once they might have found to be interesting or even captivating. They also gradually get quite irritable.
When it comes to women, guilt is quite likely to be felt. They may also sleep a lot longer than what is considered to be normal. Eating habits are a better indication of the presence or absence of depression than most people would realise. Overeating is one of the prime signs, especially in the case of women who are depressed. This leads to them putting on weight, as the rise in the intake of food is compounded by a drop in the amount of healthy physical activity. On the other hand, many may also experience loss of appetite, which over a period of time can even lead to weight loss. Some women who are depressed also complain of aches and pains in the body.
A few individuals who are depressed also complain of weird experiences, like being able to hear voices calling out to them, abusing them in dirty language, asking them to hurt themselves (hallucinations). Some may be found to be extremely suspicious about people around them. If you wish to discuss about any spIfecific problem, you can consult a psychiatrist.
Depression refers to a state of mind when you are feeling low due to persistent sadness and loss of interest. Depression is a very common emotion you might have experienced at least once during your lifetime. But if depression is chronic and long lasting for you, then it indicates that you are suffering from clinical depression.
Most mental and emotional health issues are inconspicuous in nature and, therefore, cause more harm than they otherwise should. Most people live with a number of symptoms of depression without even realizing it or do little to address it. When the depressive symptoms last for more than 2 weeks and affect the individual's personal, social or occupational life, it is known as clinical depression or major depression.
Here are certain signs to watch out for to determine whether a person is struggling with depression:
A significant change in sleeping patterns: If you've been experiencing insomnia lately or have got a habit of oversleeping, then these might be symptoms of depression.
Cultivation of a pessimistic approach about everything in life: You feel a sense of hopelessness and that your situation in life will always be the same without any improvement is a sure shot sign that you are suffering from depression
Anger or irritated mood: Having a low level of tolerance, getting angry quickly or always being in an irritated mood can be a prominent sign of depression
Sudden variation in weight or appetite: If you suddenly find that you have lost or gained a significant amount of weight without any substantial reason, then chances are high that it is happening because of your depression
Feeling of guilt without any particular reason: If you have started feeling guilty or constantly blame yourself for everything you've done in the past then the reason behind this may be your state of depression.
Depression is as curable as any other illness. Both medical management and psychotherapy are helpful in treatment. Type of treatment depends on patient's condition, the severity of illness as well as availability. If you wish to discuss about any specific problem, you can consult a psychiatrist.
Schizophrenia is a psychiatric disorder in which a person's mood, knowledge, thought and several other characteristics gets disturbed. We can notice most of the adults and old people with few symptoms of schizophrenia, which are most commonly left unidentified. The exact cause of schizophrenia is not yet known. The person feels that they are being constantly watched, they feel the presence of someone or something, which is not actually there. They are always suspicious and think that other people are gossiping and thinking about them.

Possible causes of Schizophrenia:
Though the exact cause n there are few factors, which contribute to the cause of schizophrenia.
Genetic factors: People with a family history of schizophrenia are at higher risk of getting schizophrenia.

Environmental factors: Environmental factors include excessive stress during pregnancy or later stages of life. Several other factors during pregnancy and childhood are responsible for causing schizophrenia. These factors are:
Parental loss or separation in early stages of life
Parental exposure to virus or during infancy
Childhood physical or sexual abuse
Abnormal brain structures and brain chemistry
Decreased oxygen level during delivery due to premature birth or prolonged labour
Sings and symptoms of schizophrenia
Hallucination: To see, feel or hear anything that really does not exist is known as hallucination.

Delusion: A thought or belief of a person, which is either false or impossible in reality is known as delusion.

Thought and speech disturbances: The thought process and speech of a schizophrenic will be disorganized, due to which he or she will fumble or is distracted as they are unable to align their thoughts.

Difficulty in concentrating: It is difficult for people suffering from schizophrenia to concentrate on the task at hand.

Erratic behaviour: People suffering from schizophrenia tend to behave erratically, either they will be too jumpy or will be perfectly still for hours at a stretch. Most people belief that those who are suffering from schizophrenia are often violent in nature, which actually is not the case.
Treatment for schizophrenia:
Schizophrenia can be treated, if identified at an early stage. It is best advised to consult a psychiatrist the moment you spot the symptoms. Anti psychotic drugs, self help behaviour change, counselling and rehabilitation are few treatment modalities available for schizophrenia.
3
people found this helpful
Nicotine addiction or tobacco addiction refers to an acute dependence upon tobacco products primarily due to the presence of the nicotine drug. In other words, nicotine addiction refers to an inability to stop using tobacco products despite the knowledge and awareness that it is harmful to you. While nicotine only induces addiction, it is the presence of other substances in tobacco which makes it damaging and injurious to health.
Nicotine has the tendency to produce effects in the brain, both physical as well as mind altering, that give temporary satisfaction. This is precisely why people get hooked into the habit of tobacco consumption, which eventually leads to addiction. Unfortunately, stopping tobacco use immediately can also lead to several withdrawal symptoms, like agitation and restlessness.
Causes:
The main reason why tobacco is so addictive is due to the fact that nicotine releases neurotransmitters such as dopamine in the reward centre of the brain, which in turn improves your mood and gives you temporary pleasure.
Causes of nicotine addiction can either be physical or behavioral, for instance situations or feelings, which make you crave for tobacco. These include:
Specific times during the day, say after every meal or during breaks at work
While defecating
While drinking alcohol
Stressful or depressive situations
At the sight or smell of a burning cigarette
Peer pressure
While driving
Symptoms:
Symptoms of nicotine addiction include:
You are unable to quit smoking despite frequent attempts.
You experience withdrawal symptoms after attempting to quit.
You continue to smoke despite the awareness that it is injurious to your health.
You forego social as well as recreational activities because of your need to smoke. If you wish to discuss about any specific problem, you can consult a psychiatrist.
2
people found this helpful
Manic depression, also known as bipolar disorder in recent days, is a major mood disorder characterized by hypomanic or manic episodes (deviation from one's usual mood along with abnormally high energy levels). Mania involves sleeplessness, along with psychosis, hallucinations, rage, grandiose delusions or paranoia. Mania or hypomania isn't usually harmful to the patient and they might exhibit increased capacity for work and creativity. Depressive episodes however, can be debilitating and often life threatening as the person becomes self-destructive and suicidal in many instances.
The extent of mood swings can vary from extreme to very mild. They can occur progressively or suddenly and might last for few days to weeks. Patients affected by bipolar disorder may experience disturbances in thinking apart from depressive or manic episodes. Distortions of perception and impaired social functioning are also not uncommon. The cause of bipolar disorder is not fully understood like most mental health conditions and is often thought to be hereditary.
The extent of the seriousness of the bipolar symptoms varies from person to person. In some people, the disorder is not full blown and they don't exhibit all the symptoms. Others who aren't that lucky might have to be hospitalized multiple times in their lives as the symptoms creep into their work and personal life and make living a normal life a tough challenge.
Psychotic symptoms such as disorganized thinking, hallucinations and delusions might make a person do things that demand the urgency of hospitalization to keep them safe from their suicidal impulses. These symptoms might need to be urgently addressed by a psychiatrist and with the help of medications, the person might be able to regain control of their lives.
The symptoms of bipolar disorder are many and can be mainly categorized into two (sometimes overlapping) categories of mania or hypomania and depression:
Manic symptoms include:
Grandiose delusions (delusion of grandeur)
Racing thoughts which are often disconnected
Sense of euphoria or false elation
Irritability without cause
Hampered social functioning
Increased sexual inclination and risky sexual behavior
Increase in talking volume or speed
Impaired judgment
Reduced sleep requirements owing to extra energy levels
Increased productivity and creativity
Depressive symptoms include:
Abnormal eating patterns like over or under-eating to the extent of severe medical complications accompanied by drastic changes in weight
Difficulty in concentration, making decisions and remembering
Lack of energy or fatigue
Contemplating about death for prolonged periods of time and suicidal behavior
Oversleeping, insomnia or early awakening
Persistent pessimism
Irritability and restlessness
Feeling of hopeless and negative attitude
Mood stabilizers, such as lithium are commonly employed to treat bipolar disorder. Anticonvulsants, benzodiazepines and anti psychotics can also be used in the treatment. Along with medications, support from family and friends is of the utmost importance as they need to help provide all the support required in making the person functional and healthy. If you wish to discuss about any specific problem, you can consult a psychiatrist.
2
people found this helpful
Obsessive compulsive behaviour is form of anxiety disorder in which unreasonable thoughts and fears, which are obsessions that lead one to do repetitive compulsive behaviour. Root causes of obsessive compulsiveness are complex and often deep seated. The underlying emotional states may include the fear of unknown, not being in control, negative outcomes, failure, rejection, shame, annihilation or embarrassment
Signs and symptoms of OCD
Most people with obsessive-compulsive disorder have both obsessions and compulsions, but some people experience just one or the other.
Obsessive thoughts:
Common obsessive thoughts in OCD include:
Fear of being contaminated by germs or dirt or contaminating others
Fear of losing control and harming yourself or others
Intrusive sexually explicit or violent thoughts and images
Excessive focus on religious or moral ideas
Fear of losing or not having things you might need
Order and symmetry: the idea that everything must line up "just right"
Superstitions; excessive attention to something considered lucky or unlucky
Compulsive behaviors:
Common compulsive behaviors in OCD include:
Excessive double-checking of things, such as locks, appliances, and switches
Repeatedly checking in on loved ones to make sure they're safe
Counting, tapping, repeating certain words, or doing other senseless things to reduce anxiety
Spending a lot of time washing or cleaning
Ordering or arranging things "just so"
Praying excessively or engaging in rituals triggered by religious fear
You can eliminate mild obsessive compulsion easily, whereas, severe obsessive compulsiveness, require support of medical and mental health professionals.
When you start pondering or obsessing over an activity, you must try to stop the negative pattern, and provide control and security. A good anchor code stops an obsessive thought pattern and provides fact-based security for new action. One can get it under control and recover from it, however at the present, there is no cure. It is a potential that will always be there in the background, even when one's life is no longer affected by it.
The treatment for obsessive compulsive behaviour depends on the how much the condition is affecting the daily life of the person. There are two main treatments, firstly Cognitive-behavioural therapy, which involves graded exposure and response prevention and the second being medication. The cognitive behaviour therapy emboldens one to face one's fear and let the obsessive thoughts occur without neutralising them with compulsions. In second case, treatment is by medication to control one's symptoms by altering the balance of chemicals in brain.
Obsessive compulsive behaviour that has a relatively minor impact on one's daily life is usually treated with a short course of cognitive behavioural therapy. Cognitive behavioural therapy involves exposure and response prevention that is used to help people with all severities. People with mild to moderate behaviour usually need about 10 hours of therapist treatment, combined with exercises to be done at home between sessions. Those with moderate to severe symptoms may need a more intensive course of therapy that lasts longer than 10 hours.
During the sessions, one works with therapist to break down the problems into their separate parts like physical feelings, thoughts and actions. The therapist encourages you to face your fear and let the obsessive thoughts occur without putting them right. It requires motivation and one should start with situations that cause the least anxiety first. These exposure exercises need to take place many times a day, and need to be done for one to two hours without engaging in compulsions to undo them. People with Obsessive compulsive behaviour find that when they confront their anxiety without carrying the compulsion, the anxiety goes away. Each time, the chances of anxiety reduces and last for a shorter period of time.
Once you have one exposure task, you can move on to a more difficult task, until you have overcome all of the situations that make you anxious. It is important to remember it can take several months before a treatment has a noticeable effect. It is extremely vital to remember that no one is perfect, nor can anyone recover perfectly. Even in well maintained recoveries, people can occasionally mess up and forget what they are supposed to be doing. If you wish to discuss about any specific problem, you can consult a psychiatrist.
2
people found this helpful
Near By Doctors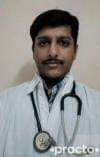 MD- Psychiatry
Psychiatrist
Dr Gupta's Mind Wellness & Advance Dental care,
Book Appointment