Personal Statement
Dedicated to protect the unborn fetus to bring an optimal outcome both for the mother and child
...more
Dedicated to protect the unborn fetus to bring an optimal outcome both for the mother and child
More about Dr. Aradhana Aggarwal
Dr. Aradhana Aggarwal is a popular Fetal Medicine Specilist (MBBS,MS-Obgyn, Fellowship Fetal Medicine- FMF-UK accredited) in Majitha Road, Amritsar. She has completed MS - Obstetrics & Gynaecology followed by Fellowship in Fetal Medicine. Her interest lies in optimising antenatal care and providing high grade quality ultrasounds and peri-natal conselling regarding hiagh risk pregnancies. She specialises in first trimester combined screening, highly recommend by FMF- UK as a screening method for Down syndrome. She also offers ultrasound guided invasive procedures such as amniocentesis and chorionic villous sampling in cases of high risk pregnancies. You can visit her at Dr Bhalla's Centre for Fetal Medicine, Majitha Road, Amritsar. You can book an instant appointment online with Dr. Aradhana Aggarwal on Lybrate.com.

Lybrate.com has a nexus of the most experienced Gynaecologists in India. You will find Gynaecologists with more than 42 years of experience on Lybrate.com. You can view profiles of all Gynaecologists online in Amritsar. View the profile of medical specialists and their reviews from other patients to make an informed decision.
Info
Education
MS - Obstetrics & Gynaecology - Himalayan Institute of Medical Sciences - 2012
Fellowship in Fetal Medicine - Indraprastha Apollo Hospitals - 2017
Professional Memberships
Medical Council of India (MCI)
Federation of Obstetric and Gynaecological Societies of India (FOGSI)
The Fetal Medicine Foundation, UK
Location
Book Clinic Appointment with Dr. Aradhana Aggarwal
Majitha Road, next to Indian Oil petrol pump, Near Gala Mala Chowk

,

Amritsar
Get Directions


Consult Online
Text Consult
Send multiple messages/attachments. Get first response within 6 hours.
7 days validity
•
₹360 online
Consult Now
Phone Consult
Schedule for your preferred date/time
15 minutes call duration
•
₹500 online
Consult Now
Video Consult
Schedule for your preferred date/time
15 minutes call duration
•
₹700 online
Consult Now
Services
Submit Feedback
Submit a review for Dr. Aradhana Aggarwal
Your feedback matters!
Write a Review
Patient Review Highlights
"knowledgeable"
6 reviews
"Well-reasoned"
2 reviews
"Caring"
2 reviews
"Prompt"
2 reviews
"Very helpful"
13 reviews
"Sensible"
1 review
"Inspiring"
1 review
Reviews
Renu Gupta
Oct 27, 2017
I found the answers provided by the Dr. Aradhana Aggarwal to be very helpful. Thank you. But i did not get hurt and movement are fine today. Thank you for your help.
Brundha
Dec 18, 2017
I found the answers provided by the Dr. Aradhana Aggarwal to be very helpful. Thank u so much doctor :-)
Kuldeep
Sep 30, 2017
Dr. Aradhana Aggarwal provides answers that are very helpful. Very helpful.
Feed
MS - Obstetrics & Gynaecology, Fellowship in Fetal Medicine
Numerous ladies encounter some bleeding in early pregnancy. Around one in four perceived pregnancies end in an unnatural miscarriage. Most are brought about by irregularities in the genes. Continuously tell your specialist in case you have vaginal bleeding when you are pregnant. Bleeding with pain can likewise be an indication of an ectopic pregnancy. However, it is to be taken seriously and needs dire therapeutic care. Losing a pregnancy can be hard for both the partners. In any case, most couples that encounter this will go ahead to have an effective pregnancy next time. Here are a few reasons why bleeding takes place in early pregnancy:
Numerous women may have a small amount of bleeding during their missed period. Sometimes, this may also be called an implantation bleed. It happens when the prepared egg inserts itself in the mass of your womb (uterus). In such cases, it is considered harmless.
The most widely recognised reason for bleeding is an early premature delivery. Miscarriage is the loss of a pregnancy at any time until the twenty- fourth week. A miscarriage after this time is known as a stillbirth.
A less normal reason for bleeding during pregnancy is an ectopic pregnancy. This is a pregnancy that happens outside the womb. It happens in about one in every hundred pregnancies.
Smoking increases your chances of bleeding and miscarriage.
Drinking a lot of liquor can also cause the same. Drinking four units of liquor a week (one unit is a large portion of a half quart) can increase the risk of a miscarriage to four times.
Using recreational medications can lead to bleeding.
Have had fertility issues in the past or having taken a long time to conceive may also create such a condition.
Having any complications with womb (uterus) can cause bleeding.
Have certain medical conditions (for instance, systemic lupus erythematosus, antiphospholipid disorder) may also cause the same.
Have diabetes that is not controllable can lead to bleeding at this time.
Have specific infections like listeria and German measles (rubella) may cause bleeding during pregnancy.
You need to report any bleeding in pregnancy to your specialist. It is essential to get the right conclusion, as unsuccessful labour is not by any means the only aim of vaginal bleeding. In case that you are bleeding intensely or have serious stomach pain when you are pregnant, call an ambulance immediately.
Women with bleeding in early pregnancy need to see an obstetrician. It is important to have an ultrasound check. This is normally done by inserting a little probe inside the vagina. This helps figure out if the bleeding is happening due to:
A possible miscarriage
A premature delivery (no pulse is seen).
Some other reason for bleeding, (for example, an ectopic pregnancy)
In case that it is unclear from your ultrasound check whether the pregnancy is sound or not, then you might need to go for a repeat scan in two weeks.
In case you have a concern or query you can always consult an expert & get answers to your questions!
2749
people found this helpful
MS - Obstetrics & Gynaecology, Fellowship in Fetal Medicine
Older women usually face more complications when it comes to pregnancy when compared with younger women. There are other genetic and environmental factors apart from age which may also lead to a host of complications, in many cases. However, recent studies show that younger women are twice as likely to get strokes during pregnancy when compared with older women. Women between 16 to 35 years of age get more strokes during pregnancy than older women. This usually happens during and after the pregnancy, and there are many reasons for the same, many of which are still under research and medical examination.

While the reason for such strokes occurring is unknown, doctors suggest that pre-eclampsia is one of the reasons. It usually occurs because of high blood pressure during pregnancy. The third trimester or the post-partum stage is when the risk of these strokes increases. According to the latest study, the risk of stroke was two times higher in women between 16 and 24 years of age, whereas in women between 25 and 34, there was a 60% chance. In women above 35 years of age, the risk was comparatively minimal.

There are many kinds of complications that may occur during pregnancy if the pregnant lady is under stress or does not take care of her body in a proper manner. Pregnancy might boost the risk of strokes in younger women because of the following reasons:
High blood pressure
Chances of blood clot formation increase during pregnancy are high. This is so that women do not bleed excessively while they deliver. Therefore, there is a major shift in blood flow during or right after delivery. This can cause a stroke. In younger women, this seems to be more common.
More hormonal changes in younger women increase the chances of a stroke.
Older women are healthier overall than younger women.
Many of the younger women these days go through a number of hormonal problems like polycystic ovary disorder (PCOD) because of which they face a lot of complications and weakness.
Hereditary weakness
Lesser haemoglobin levels compared to older women
Difference in the daily diet
Some of the stroke symptoms include weakness, dull face, weakness in the body, especially arms and legs, severe headaches and difficulty in speaking. Therefore, pregnant women and those around them need to understand the stroke signs and symptoms so that when required, they could take the necessary measures if required. Moreover, doctors should be aware of the fact that younger women are at a higher risk for strokes than older women, particularly if they have pre-eclampsia. They should, therefore, be watched more carefully, especially the weeks during and after they are supposed to give birth.
In case you have a concern or query you can always consult an expert & get answers to your questions!
2584
people found this helpful
MS - Obstetrics & Gynaecology, Fellowship in Fetal Medicine
37 weeks is considered term baby and you can safely go up to 40 weeks if there are no complications associated. However, multiple factors are considered to decided the delivery date, including ultrasounds, clinical check ups by you gynaecologist.
1
person found this helpful
MS - Obstetrics & Gynaecology, Fellowship in Fetal Medicine
On a pain scale of 1 to 10, delivery pain is rated as 11. It is one of the most severe forms of pain, and for women, it is almost like a second birth after coming out from delivery. With more and more advancements, attempts are being made to ensure this discomfort is managed better and the woman has a more relaxed experience through the delivery.
It is important to identify a couple of factors when going into delivery say for example who will be there with you, where the delivery will happen, how to manage the mind and body, and if there is anything else required for a smooth delivery. Having open discussions with the doctor, close family and friends will help you prepare for it.
Read on to know some pointers.
People around you: Be careful about who is around you during the crucial hours. On one hand, ensure you have your midwives, doctors and nurses around you, who are knowledgeable and know how to handle the situation, if there is a crisis. On the other hand, have only close relatives and family members who are loving and supportive.
Read up on labor: With so much information available both online and offline, read up from reliable sources and know what to expect during labor. While there may be an information overload, the overall info should be good to go and keep you updated.
Talk about it: Whether it is the anesthesia, the needles, the instruments, blood, or injections, talk about your fears. Whether it is the doctor or your close family member, talk out your fears and see them disappear.
Be positive: Surround yourself with positive images, positive people and positive thoughts. Soothing music is another must-have in your surroundings.
Be active and occupied: For many women, keeping themselves occupied does not give time to worry about the pain. Constantly being on the move and not being confined to the home also reduces chances of pain.
Try yoga: With rhythmic breathing and mild yoga, there are higher chances that you will be better able to manage the labor pains. Talk to your doctor as to what you can safely do. The swaying, squatting, and bending required by yoga does a lot of good to your overall body. Women who do some form of exercise and yoga in particular have a higher chance of vaginal delivery and are able to manage pain better.
Warm bathing/showers: A warm bath soothes the lower back and the abdomen and can help in speeding up labor, as it helps in contractions.
Involve your partner: The gentle touches and stroking will reassure you and ensure you are better able to sail through delivery.
In case you have a concern or query you can always consult an expert & get answers to your questions!
2521
people found this helpful
MS - Obstetrics & Gynaecology, Fellowship in Fetal Medicine
Pre-term labour, also known as premature labour, is when the body starts getting ready for pregnancy earlier than it is supposed to. The labour starts more than three weeks before the due date is. It can lead to an early birth. However, nowadays, the doctors can do a lot to delay the birth and stop a premature birth from happening.

Here are a few things that can increase your risk of a premature labour:
Being over or underweight
Bad prenatal care
Alcohol abuse or using drugs while pregnant
Having bad health conditions like hypertension, diabetes
Being pregnant with twins or multiple babies
The symptoms of a premature labour include:
A backache, usually in the lower back.
Contractions with ten-minute intervals
Cramping in the lower abdomen like during periods
Leaking of fluid from the vagina
Feeling nauseous, diarrhoea and flu-like symptoms
Increased vaginal discharge
Extreme vaginal bleeding
There are a few ways with which you can check or make sure whether you will be having an early labour or not. These are:
Put your fingers on your abdomen
If you feel that your uterus is tightening and relaxing and then tightening again, it is likely that you might be having contractions. You should time your contractions. Write the timings down when each contraction starts.
Stand up on your feet and change your positions. Try to relax and stop the contractions.
Drink two to three glasses of water
Call your doctor immediately if you continue having contractions every ten minutes.
Sometimes women have a harmless false labour. It is called the Braxton hicks contractions. However, these are not a part of the labour. In case you have been diagnosed with pre-term labour, you will need treatment. These usually include:
IV fluids
Medicines to stop the labour and relax the uterus
Antibiotics
Medicines to speed up the growth of the baby's lungs
Being admitted to the hospital
In case you are unable to stop your labour, the doctor will get ready to deliver the baby. The baby is then taken care of, outside in incubators and then released once it is fully grown and healthy. If a baby is premature and is born early, most of them do well as they keep growing old. However, they do have a higher risk of problems. These might include autism, cerebral palsy, lung problems, vision and hearing loss, and intellectual disabilities. The earlier a child is born; it is more likely that they will face health problems. Therefore, it is very important that the mother, as well as the child, is taken very good care of before and after a pre-term labour or birth. In case you have a concern or query you can always consult an expert & get answers to your questions!
2654
people found this helpful
MS - Obstetrics & Gynaecology, Fellowship in Fetal Medicine
This is fine lybrate-user, they have mentioned the presentation of your baby, cephalic means head down, which is normal presentation. And Placental position is posterior which is also fine.
1
person found this helpful
MS - Obstetrics & Gynaecology, Fellowship in Fetal Medicine
Vaginal fungal infection, otherwise called candidiasis, is a typical female condition. Fungal infections are brought on by the growth Candida. This growth is connected with extreme itching, swelling, and irritation. Every fungal infection is distinctive. Therefore, your doctor will recommend a treatment that is best for you. Medicines are by and large decided depending upon the seriousness of the infection.

A particular type of yeast called Candida albicans brings about most of the fungal infections. These fungal infections are effectively treatable. In case you are having repeating infections or issues disposing of an infection with ordinary treatment, then an alternate form of Candida may be the cause. A lab test can tell your doctor which sort of Candida you have. Here are a few ways with which you can deal with vaginal fungal infections:

Simple infections
For simple fungal infections, your specialist will mostly recommend the following treatment(s):
A one to three-day application of an antifungal cream, balm or tablet Normal antifungal medicines is butoconazole (Gynazole), miconazole (Lotrimin), Monistat, and terconazole (Terazol). These medicines can be either prescribed or available over-the-counter.
A solitary intake of oral medicine, for example, fluconazole (Diflucan).
Women with simple fungal infections need to follow up with their specialist to make sure whether the medicine worked. A follow-up will likewise be important if your symptoms return within two months.
Complicated infections
Certain types of Candida will not react to simple treatment and will require a more forceful strategy. In case you meet one of the following criteria, your specialist will more likely tell you that your fungal infection is an extreme one.
Conceivable medications for extreme or complicated vaginal fungal infections include:
14-day cream, balm, tablet, or suppository vaginal treatment
A few measures of fluconazole (Diflucan)
Long-term medicine of fluconazole (Diflucan) that is taken once a week for six weeks.
Treatment of your sexual partner or use of condoms while having intercourse.
You can treat vaginal fungal infections with regular cures in case that you might want to abstain from taking physician-recommended medicine. These are some mainstream normal cures:
Tea tree oil cream
Garlic or boric acid vaginal balms
Plain yoghurt taken orally or applied into the vagina
Here are some normal strategies for counteractive action:
Abstain from wearing tight jeans, underwear, tights, or stockings
Abstain from utilising female antiperspirant or antiperspirant tampons or cushions
Try not to roam around in wet clothes, particularly swimsuits
Eat an all around adjusted diet
Eat yoghurt or eat foods with lactobacillus
Wear soft clothing, for example, cotton, cloth, or silk
Abstain from sitting in hot tubs
Wash clothes in warm water
Abstain from using hot water bags
Throw away old underwear as often as possible
In case you have a concern or query you can always consult an expert & get answers to your questions!
2617
people found this helpful
MS - Obstetrics & Gynaecology, Fellowship in Fetal Medicine
There is no age bar as such, thanks to IVF. However the rate of fertility gradually declines in the late 30s. Prenatal screening should however be a bigger concern once pregnant.
1
person found this helpful
MS - Obstetrics & Gynaecology, Fellowship in Fetal Medicine
Hi lybrate-user, breech presentation means that your baby's bottom is on the lower side and the head in in the upper part of your uterus. Basically your baby is in an upside down position from normal. It is important only if this is your first pregnancy. Then chances of c-section increase as time of delivery. However, since you are only 25 weeks at the moment, you still have a long way to go, many times babies turn by then.
1
person found this helpful
MS - Obstetrics & Gynaecology, Fellowship in Fetal Medicine
No it is neither safe for travel nor is it safe for intercourse at this duration. You can come on my private chat for further details.
1
person found this helpful
View All Feed
Near By Doctors

MBBS, MD - Obstetrics & Gynaecology
Gynaecologist
Book Appointment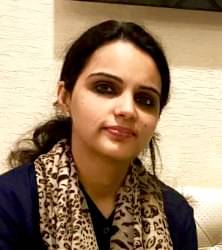 MBBS, MS - Obstetrics and Gynaecology
Gynaecologist
Book Appointment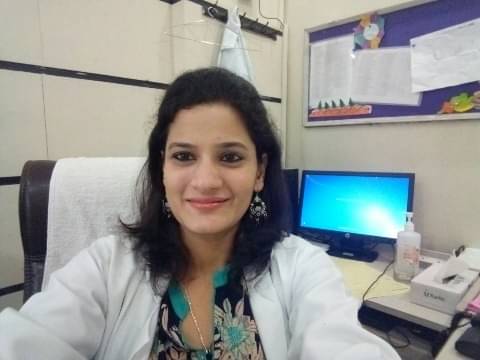 MBBS, DNB (Obstetrics and Gynecology), Fellowship in IVF
Gynaecologist
Book Appointment