About
Our goal is to provide a compassionate professional environment to make your experience comfortable. Our staff is friendly, knowledgable and very helpful in addressing your health and fin...
...more
Our goal is to provide a compassionate professional environment to make your experience comfortable. Our staff is friendly, knowledgable and very helpful in addressing your health and financial concerns.
More about Biala hospital
Biala hospital is known for housing experienced Orthopedists. Dr. Ravi Krishan Biala, a well-reputed Orthopedist, practices in Amritsar. Visit this medical health centre for Orthopedists recommended by 55 patients.
Timings
MON-SAT
09:00 AM - 04:00 PM
06:00 PM - 09:00 PM
Location
Amritsar,
Punjab
-
143001

Get Directions
MS - Orthopaedics
Orthopedist
09:00 AM - 04:00 PM
06:00 PM - 09:00 PM
Services
Submit Feedback
Submit a review for Biala hospital
Your feedback matters!
Write a Review
Feed
Nothing posted by this doctor yet. Here are some posts by similar doctors.

MSPT (Master of Physical Therapy), Bachelor of physiotherapy
Physiotherapist, Gorakhpur
Gridhrasi is what Sciatica is known as in Ayurveda. It is the disorder that causes mild to agonizing pain in the sciatic nerve or neuralgia. These nerves, emerging from the pelvis, run along the hamstring and may cause intense pain in one or both the legs when a person suffers from Sciatica. Sciatic pains fill your life with misery as the simplest of daily activities cause sudden and excruciating pain. There are two types of sciatia i.e. true sciatica and pseudo sciatica. Sciatica may be caused due to bulging disc or herniated disc, degenerative disc disease, piriformis syndrome, pregnancy or trauma etc.
According to Ayurveda, Sciatica is caused due to impairment in Vata i.e. the dosha responsible for the functional ability and movement of the body, and also in some cases due to impairment in the Kapha i.e. the dosha that is responsible for body fluids and lubrication.
Ayurvedic herbs that improve the symptoms of Sciatica are :
1. Babunah is also known as Bitter Chamomile. Not only is it used to relieve and reduce the pain faced by a sciatica patient, but it is also used for treating problems such as rheumatism due to the advancement of age. Compressed bitter chamomile flowers are prescribed for sciatica.
2. Guggulu is also known as Indian Bdellium. Since guggulu is well known for its anti-inflammatory properties, it relaxes the sciatic nerves.
3. Rasna is also known as Vanda Orchid. Intense or agonizing pain due to the sciatic nerve issues can be reduced by this ayurvedic herb due to its anti-inflammatory properties.
4. Juniper oil is extremely helpful when massaged onto the thigh muscles with firm strokes or pressure. It is used extensively in massage therapy for treating sciatica since the extent of reduction in sciatic nerve pain is tremendous.
5. Jaiphal is also known as Nutmeg. After being mixed with sesame seeds oil, nutmeg is coarsely powdered and then fried till it turns brown. This is then applied to those areas where the sciatic pain is intense for instant relief.
6. Kumari is also known as Indian Aloe. Properties of Indian Aloe are extremely helpful in treating lower back ailments such as sciatica and lumbago.
7. Shallaki is also known as Boswellia or Frankincense. Containing anti-inflammatory properties, shallaki is applied externally to get relief from sciatic nerve pain.
Ayurvedic preparations such as yogaraja guggulu, Vataganjakusha, Saindhavadi taila are also very useful in treating Sciatica.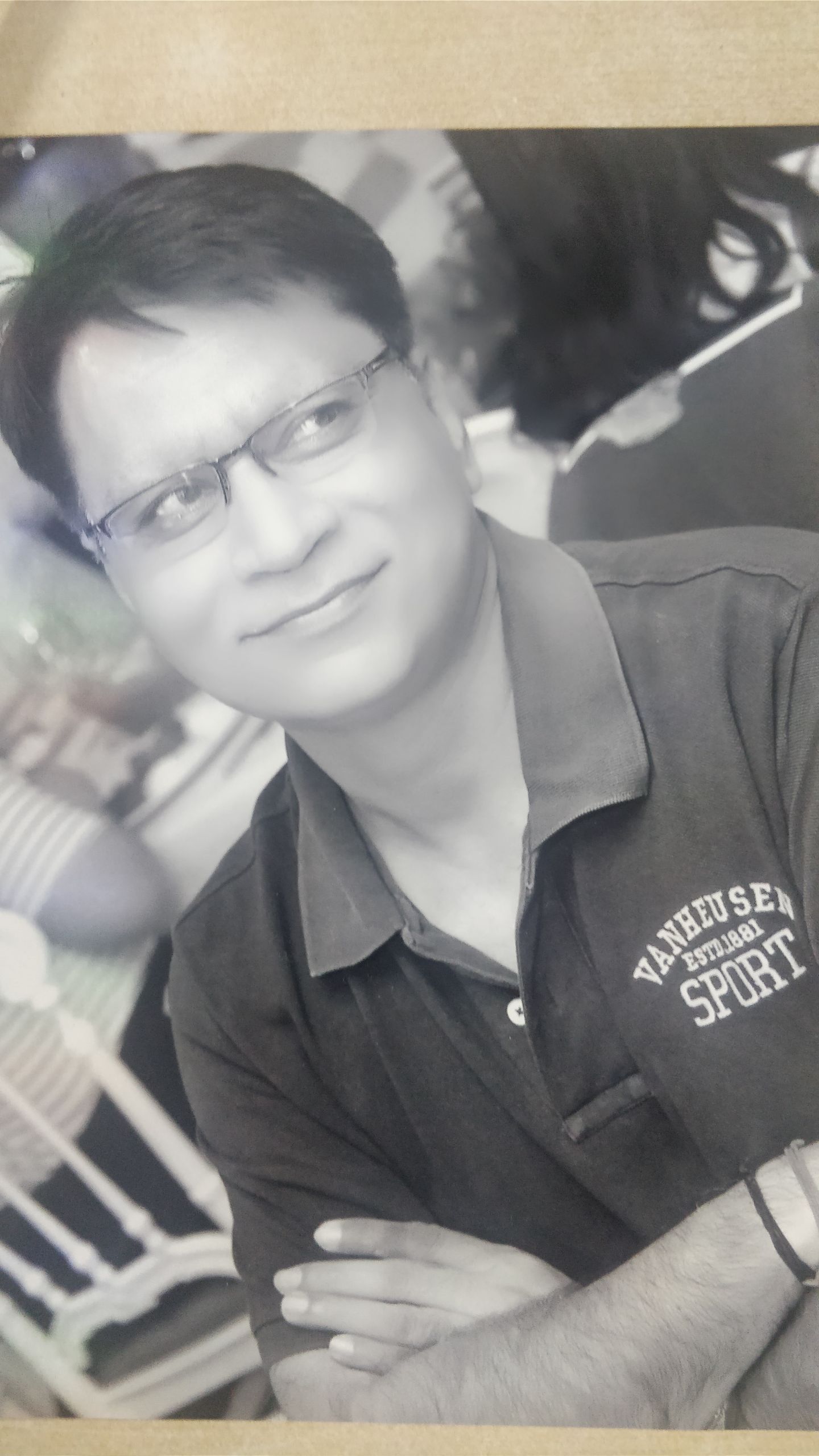 Fellowship in Interventional Pain management , Diploma in Anesthesia, DA, MBBS
Pain Management Specialist, Jaipur
We all know that spine is one of the crucial parts of our body. The spine forming bones or vertebrae are protected by spongy and small discs. In healthy condition, these discs play the roles of shock absorbers for our spine and help to retain its flexibility. However, while a disc gets damaged, it might break open or bulge. This particular condition is known as 'herniated disc'. This condition is also called ruptured or slipped disc. An individual can be suffering from the issue of the herniated disc in any of the part of his/her spine. However, most of the herniated discs influence the lumbar spine or lower back. Sometimes, it happens in cervical spine or neck and rarely this condition is seen in the thoracic spine or upper back.
Causes
A herniated disc might be sourced from the disc erosion. With age, the discs start drying out and they become unable to retain their flexibility. Another reason for which this problem can generate is spine injury. It might result in minute cracks or tears in the disc's hard outer coating. While it occurs, the thick gel (from the internal part of the disc) might be forced out via the cracks or tears in the disc's outer layer. As a result, the disc can become break open or bulge.
Symptoms
Whenever a herniated disc starts pressing the nerve roots, the affected person can feel pain, weakness, and numbness in the nerve travelling area of his/her body. When the herniated disc issue affects one's lower back portion, it can generate numbness and pain in his/her buttock, as well as, down his/her leg and this condition is known as sciatica. It is the most prominent sign regarding a low back herniated disc. If a herniated disc does not provide pressure to the nerve, then the affected person might be suffering from backache. Sometimes, there is no pain absolutely. Generally, a herniated disc heals automatically with the passage of time. The affected person should take patience and strictly follow the treatment plan provided by the doctor. In case, there is no change in the symptoms within the pre-specified period, then that person should consult the doctor about the appropriate surgery.
Endoscopic techniques for the purpose of diagnosis have been started since the late 1970s. Experts initiated the utilization of the popular techniques of endoscopic surgery in the 1990s, however, the particular technique is now used for the spine conditions' treatment. In this procedure, pain and spine specialist make use of specialized instrumentation, as well as, video cameras and perform it through minute incisions. For alleviating interruption to one's tissue and muscles, the surgeon receives access to the respective vertebrae through the placement of collections of tubes in the endoscopic spine surgery. The Endoscopic spine processes are usually executed in either a 23-hour stay or an outpatient setting. The particular minimally invasive spine surgery is utilized for relieving pain sourced from pressing of herniated discs on nerve roots.
Hi lybrate-user, osteoarthritis is a common problem in old age due to degeneration of knee cartilage leading to pain and restricting the joint range and deformed joints. It is treatment depends upon on what stage arthritis is. Early stage arthritis can be managed by conservative management like calcium and pain killers tablets along with alternative medicine like physiotherapy, homeopathy Ayurveda, etc. If cartilages are more damaged than you have to go for surgery. All depends upon what and how much difficulty you are facing in day to day life. There are many capsules and tablets are available in market claims it can regenerate cartilage but all under trail. May or may not help you can search and take also there is alternative therapy like Sahaj therapy. please search on the internet it. It is claimed as a noninvasive and painless way to regenerate cartilage and alternative to knee replacement. You can further research more hope this will help you thank you.
Erasmus Mundus Master in Adapted Physical Activity, MPT, BPTh/BPT
Get treated with ultrasonic therapy which would directly heal the calcaneal spur (inflammation of the calcaneum bone) which causes the heel pain in majority of the cases. Along with ultrasonic therapy, shortwave diathermy also can be given. Simultaneously it is better to wear mcr chappals (micro cellular rubber) which will help to transfer the weight evenly in the feet so that the weight will be completely felt in the heel area. Simultaneously it is better to wear mcr chappals (micro cellular rubber) which will help to transfer the plantar fascitis weight evenly in the feet so that the weight will be completely felt in the heel area. You shall do contrast bath to relieve this pain. Contrast bath is nothing but keeping in one tub hot water (bearable heat) and in another tub cold water ask your father to apply ice in the painful area which would definitely help to greater extent. If still the pain persists then it is better to keep tens stimulation at one of the nearby physiotherapy clinics.
The neck is one of the most important parts of the human body, as it connects the head with the rest of the body and renders precious mobility to the former. The neck consists of a number of vertebrae that start from the skull and end in the upper torso. There are also cervical discs that can absorb shock and allow motion along with the bones, ligaments and muscles that render support. Injuries, anomalies, inflammation and other causes may lead to neck pain which can cause severe problems if not treated properly and on time.
Read on to know more about the causes of neck pain.
Muscle Tension and Strain: If you sit at a desk and work for too long without changing your position often enough, then the discomfort will gradually lead to chronic pain and inflammation due to the poor posture. Also, maintaining a poor posture while sitting, standing and walking can all lead to this kind of pain. The muscles of the neck can also suffer strain due to neck jerks during gym sessions of exercising. Also, if you sleep with your neck in a bad position, this can lead to neck and shoulder pain which can last for several days.
Injury: The neck is a sensitive and delicate area that we take for granted many times. This part of the body is most susceptible to injuries which can be caused due to falls, car accidents, sports and other such occasions where the muscles, as well as the ligaments of the neck, may be forced out of their normal range, leaving the body in acute and severe pain. A fracture of the cervical vertebrae or the neck bones can also lead to neck pain which can take several weeks and months to get fully repaired. Sudden jerking of the head can also cause neck pain and neck injury. This motion is known as a 'whiplash'.
Heart Attack: Did you know that a heart attack can also give you neck pain? That's right neck pain is one of the symptoms of a heart attack along with excessive sweating, nausea, pain in the arm and the jawline, as well as shallow breathing and shortness of breath. If you do experience such symptoms along with sudden neck pain, then you will need to call the emergency unit of the hospital or a doctor immediately.
Meningitis: This condition refers to the inflammation of the thin tissue surrounding the spinal cord as well as the brain. Headaches and a stiff neck are the most common and persistent symptoms of this condition. This can also turn out to be a fatality if it is not treated on time.

MBBS Bachelor of Medicine and Bachelor of Surgery, MD - General Medicine, Sleep Medicine(Training)
General Physician, Bhopal
Symptoms mentioned by you are suggestive of sciatica. Other symptoms include: lower back pain. Pain in the rear or leg that is worse when sitting. Hip pain. Burning or tingling down the leg. Weakness, numbness, or difficulty moving the leg or foot. A constant pain on one side of the rear. A shooting pain that makes it difficult to stand up. You can take medicines to reduce pain or if the sciatica is too severe then surgery might be needed.
Hi sir may be you are suffering from rotators cuff tendinosis. So confirmation you consult your nearest physio. A. Start ice pack 3 times in a day for 10 dayes b. After pain relief you start some prescribed exercise. C. Rotators cuff strengthen exercises with orange resistant band. D. Perischapular strength exercise. E. Range of motion exercises. Pleased updated me after 7 days we are happy to help you.
View All Feed