Personal Statement
I believe in health care that is based on a personal commitment to meet patient needs with compassion and care.
...more
I believe in health care that is based on a personal commitment to meet patient needs with compassion and care.
More about Dr. Niraj Singh Yadav
I also have expertise in treating Epilepsy patients and interpretation of EEG, Since I also worked in Reputed Epilepsy Clinic as Senior Resident in Central Institute Of Psychiatry, Ranchi for long time. I am also the members of Indian Psychiatric Society and Member of Indian Epilepsy Society
Info
Education
MBBS - CSM Medical University, Lucknow - 2011
MD-Psychiatry - Ranchi University - 2016
Languages spoken
English
Hindi
Awards and Recognitions
Participated in Indian Epilepsy Association Ranchi Chapter
Participated in Indian Epilepsy Association Ranchi Chapter
Participated in Indian Epilepsy Association Ranchi Chapter
Professional Memberships
Member of Indian Psychiatric Society (LMIPS)
Member of Indian Epilepsy Society (MIES)
Location
Book Clinic Appointment with Dr. Niraj Singh Yadav
305 Madhwapur Behind Bangad Dharamshala near New Yamuna bridge

,

Allahabad
Get Directions

208B/984, Sohabatiya Bagh, Allahabad, Near Rauza Maszid, In front of Narayan Apartment

,

Allahabad
Get Directions



343B/278B, Naya bairahana , Near mahila sewa sadan college, Ganpati Jewellers

,

Allahabad
Get Directions
Services
Submit Feedback
Submit a review for Dr. Niraj Singh Yadav
Your feedback matters!
Write a Review
Patient Review Highlights
"Thorough"
1 review
"knowledgeable"
2 reviews
"Very helpful"
3 reviews
"Helped me impr..."
1 review
Feed
The happiness of finally finding your soul mate and starting a new life altogether with your partner probably leaves you with exhilaration that knows no bounds. Deciding to opt for matrimony, however, takes a lot more than what we'd usually like to barter. Most people blindly enter into civil union without first demarcating their level of compatibility which is precisely why most marriages these days are falling apart. There's a rather good chance that you might find yourself wondering how things could be any different later since you're so much in love now. Unfortunately, the instances of marriages where things had started off looking rosy to everyone and ultimately shattered on the grounds of incompatibility are far too many to ignore.
By discussing your expectations and desires, along with possible areas of conflicted ideologies helps you to understand each other better in the long run so that you may not unnecessarily complicate your relationship. Reflecting exercises generally go a long way in strengthening the bond and commitment in the long run. It is fatal to expect that, as individuals from possibly different backgrounds and definitely different histories, there is going to be a zero percent space for difference in opinions and ideals.
In order to ascertain the level of compatibility before marriage, there are a number of things that you can engage in. To begin with, here are a couple of things that need to be looked into beforehand to ensure a long lasting relationship that functions on the solid grounds of mutual understanding and good faith:
Speak openly about each other's background and how they were brought up (especially so if it's an arranged marriage)
Finance and future expectations need to be considered
Expectations pertaining to family life and having children
Your ultimate goals and ambitions, and see to it if they bring you on a point of conflict
Medical complications, if any
Your conceptions about your partner's family and friends
Social and recreational activities
Premarital counselling is another extremely viable option for the newly engaged couples or even the ones who are contemplating marriage. Always remember that there is more to a marriage than just the wedding ceremony and walking down the aisle. In case you have a concern or query you can always consult an expert & get answers to your questions!

2738
people found this helpful
While being shy in unfamiliar conditions and with unknown people is normal for many people, it is considered a disorder when it starts to interfere with your life and stops you from seeking out new opportunities, meeting people or generally living your life to the fullest. The primary cause for this in most people is the fear of judgment or evaluation in the eyes of the others. Social anxiety may thus interfere with your personal as well as professional goals. Some of the ways you can take care of this problem are mentioned below.
Take help from counseling or therapy: Some people may have serious issues interacting with other people in a social setting or have a fear of the stage although they want to get into public speaking and performance. In such cases, you may need to take the help of a doctor as it becomes necessary in order to be able to fulfill your professional goals.
Have certain objective goals: One of the ways to overcome social anxiety disorder is to be able to achieve certain objective goals, even in social situations where there is no performance pressure. Say for example if you are with a group of people where you feel anxious, make two or three fruitful comments in your opinion in the group. This way, when you feel your voice is heard, it will help reduce social anxiety.
Slowly expose yourself to incremental anxiety situations: One of the best ways to overcome anxiety is to expose yourself regularly to situations that may make you uncomfortable. You can write down a series of situations which have increased your level of anxiety. You can then expose yourself to the situation that scares you the least repeatedly until you become habituated to it. Then you can slowly move up the list and conquer each one of the socially fearful settings, one by one.
Deep breathing and meditation: Meditation has been seen to clear up your mind and embolden you to face difficult situations. Practicing it daily can definitely help you overcome social anxiety. Even before you are about to engage in a large social or public gathering, deep breathing helps relax your muscles and also enables you to become calmer, thus reducing social anxiety.
Self-help manuals: There are a lot of manuals out there which are meant to help you deal with your social anxiety; whether it is in general, with public speaking or in a room full of guests in an informal setting. Generally, these are used in conjunction with therapy from a professional, but you can try certain self-help books which can guide you through a detailed process and help you deal with the social anxiety that you may face in certain situations.
In case you have a concern or query you can always consult an expert & get answers to your questions!
2912
people found this helpful
The mind is a very intricate organ and controls the entire body functioning with great precision. Any small change in its wiring would mean changes in the way a person functions, including changes of emotions and feelings.
There is a group of personality disorders known as "cluster A" personality disorders. One of the most common forms in this is a paranoid personality disorder, also known as PPD. The onset of the problem is in early adulthood and men are more likely to have this condition as compared to females. People with paranoid personality disorder are very odd or have eccentric ways of thinking. The most common way of thinking is suspicion with no reason to do so.
Symptoms:
They are always on watch or guard and believe that others are out to harm or demean them.
Their belief and distrust are often unfounded, and they find it very difficult to form close relationships, either at work or at home.
There is always a doubt in terms of other people's commitment and trust, and believe that others are out to use them and often end up deceiving them
Find it very difficult to confide in people, and think the information they tell others may be used against them.
They are always known to hold grudges from past experiences and find it very difficult to forgive others
They are not open to criticism and are extremely sensitive to what others think of them or tell them
Try to read between the lines and interpret more than the obvious
They are very quick to retaliate and think others are constantly attacking what they say and/or do
There is a constant thread of suspicion especially of their spouses or partners, which would be completely unfounded, and add unwanted strain on the relationships
Refrain from forming close relationships and keep some distance even in close relationships. They are generally cold and can be jealous and controlling of their near and dear ones
Firmly believe that their thoughts and words and actions are always right and do not believe in conflict resolution. They are usually argumentative, hostile, and stubborn
They always present as tense and cannot relax very easily
Causes: There is usually a past history of emotional or physical abuse, which is unresolved, leading to these symptoms. Hypnosis, which is often used to diagnose the condition, is very helpful in identifying the cause.
Diagnosis: There are specific assessment tools and questionnaires which are useful in confirming the diagnosis.
Management: Psychotherapy where the person is taught to manage the above feelings and taught to communicate and cope with others. This is often combined with antidepressants, benzodiazepines, and antipsychotics.
In case you have a concern or query you can always consult an expert & get answers to your questions!
2687
people found this helpful
Be it sound or smell, vision or touch or taste, our senses help us experience the world around us. The brain always responds when there is a stimulus. So, we see an object, hear a sound, feel something, etc. When there is no stimulus, but there is still a response, it is hallucinations. This sense of something which is not real is by definition hallucinations. This could be related to past experiences or our deep inner feelings and is much more common than we think.
Causes:
Most psychiatry disorders including schizophrenia, Parkinson's disease, and other forms of dementia start off as hallucinations.
Migraines usually are accompanied by visual aura.
Brain tumors can cause different types of hallucinations depending on where it is located and the corresponding area it is affecting.
Epilepsy also depends on the type of seizure, different hallucinations would be seen.
Types:
Visual: Seeing things which are not there, for instance, flashes of light, insects crawling on self or another person, someone standing where no one is there, etc.
Auditory: The affected individual could hear voices coming from inside himself or from outside. These voices could be giving instructions to the person, calling out to him/her, or be talking to each other.
Olfactory: Again, these imaginary smells could be coming from within the person or from an external source.
Tactile: The affected person could feel a rush of hot air being blown, feeling of insects crawling on the body, feeling of being tickled, etc.
Gustatory (taste): When something is eaten, it could taste like something completely different, which is very odd. This could be related to some past experience in some people.
Hallucinations are initial symptoms of the onset of psychiatric disorders. In fact, most of these are insidious in onset, where it cannot be exactly identified when the disease began. Therefore, if a person has hallucinations for prolonged periods, and if they are progressing, it is best to get more testing done.
Other symptoms include:
Confused thoughts
Disorganized speech
Incoherently speech
Reduced social interactions
Who is likely to experience hallucinations?
A person who gets very anxious, even about small things, a fear of losing touch with reality
People with migraine headaches. These suffer visual hallucinations very commonly and may also have auditory hallucinations.
Children who are having a fever. They might see or hear something which is not real.
People on illegal drugs like amphetamines, LSD, and Ecstacy. In fact, this is what creates addiction.
Sudden withdrawal from alcohol or drugs. It is always advisable to withdraw from illicit drugs under supervision as hallucinations are very common.
In case you have a concern or query you can always consult an expert & get answers to your questions!
2778
people found this helpful
Do you have the habit of breaking into violent outbursts, accompanied by repeated episodes of impulsive, violent, and aggressive behavior? These are indications of intermittent explosive disorder, which makes you react grossly in a situation. Such violent outbursts can cause great distress to you, by negatively affecting your daily activities and personal relationships.
It is important to treat violent outbursts to avoid getting into big troubles, which are quite likely.
Psychotherapy: Individual counseling or group therapy can be beneficial for treating violent outbursts. Cognitive behavioral therapy is commonly used for treating people suffering from intermittent explosive disorder. You are taught how to identify behaviors and situations, which might trigger you to respond aggressively. You are also taught about anger management, using techniques like relaxation training.
Medicines: Several different types of medications are used for treating violent outbursts. They include antidepressants and anticonvulsant mood stabilizers.
How can you control your anger?
Unlearn problem behavior: Coping well with anger can be learned. You need to practice all the methods you learn during the therapy. This helps you to recognize what triggers you and how to keep away from being triggered.
Develop a plan: You should develop an action plan for the times when you feel that you are getting very angry. If you sense that you are losing control, you must try to get away from the situation. Find ways to distract yourself.
Avoid alcohol and drugs: Alcohol and other recreational drugs increase your aggressiveness and trigger your violent nature. Hence, keep away from them.
Take preventive steps: In order to keep away from violent outbursts while you are under treatment, you should take several preventive steps. They are as follows:
Stick to your treatment plan: You must attend your therapy sessions, practice coping skills, and take your prescribed medicines regularly. Maintenance medications may be prescribed for avoiding recurrence of violent outbursts.
Practice relaxations techniques: You must practice yoga, deep breathing, and take the help of relaxing imagery to keep yourself calm.
Cognitive restructuring: You need to change the ways you think about a certain situation by thinking rationally. You should be logical and must learn to have reasonable expectations. These help you in positively reacting to a situation.
For dealing with violent outbursts, it is important for you to change your environment. Try to leave certain situations to which you reacted violently in the past. You need time on your own, and should take a peaceful break in order to normalize your impulsive nature.
In case you have a concern or query you can always consult an expert & get answers to your questions!
2569
people found this helpful
Alcohol addiction commonly known as alcoholism is a fairly common problem that has shown to affect people from every walk of life. Scientists have tried to pinpoint the absolute cause behind alcoholism, but to no success. Certain factors like sex, genetic, and socioeconomic factors have shown to have some effect on alcoholism. The cause of alcoholism is never singular. Alcohol addiction is indeed a disease, where a person may not have full control over his actions and is seen to change the neurochemistry of the brain.
The symptoms of alcohol addiction can be seen in many ways and the severity of the situation varies from person to person. Other factors such as the frequency of consumption may also be specific. While some people are heavy drinkers and drink throughout the day; others may drink occasionally and remain sober for a few days.
A person who is dependent on alcohol will prioritise drinking over other essential activities and will eventually cause disruption in his social life, work or other areas of his life. It can also create a negative effect in the victim's life along with their families and their near and dear ones.
What are the signs of alcohol addiction and alcohol abuse?
The signs and symptoms of alcoholism or addiction are rather conspicuous. Since drinking alcohol is common in social events in most cultures around the world, it becomes difficult to recognise when someone is addicted to alcohol, unlike drugs like cocaine and heroin.
The physical signs of alcohol abuse include:
Loss of control over the quantity of alcohol consumed.
Lack of adequate sleep, followed by overcompensation for sleep.
Expression of anger and other negative behaviours my increase in inappropriate places and situations.
Lack of proper attention towards the priorities in life.
How does alcohol affect the body?
Chronic abuse of alcohol can have negative effects on almost every part of your body and plays havoc in your system. Alcohol is liable to cause irreversible damage to several organs of the body which is vital for sustenance:
Nervous system
Stomach or Intestines
Liver
Heart
Brain
Alcoholism in itself can lead to several diseases like:
Increased incidences of osteoporosis, especially in women
Sexual issues
If you wish to discuss about any specific problem, you can consult a Psychiatrist.
2446
people found this helpful
It is important for you that, do not critically analyse it and constantly measure your efficiency. Fear of failing to preform well i.e. Performance anxiety should be avoided. For premaure ejaculation there is no precise duration for reaching a climax. Infact it is variable and depends on many factors related to individuals engaging in sexual activities. It is a psychological problem not represent any organic cause. Now come for your basic questions, Since you are unmarried, so it is very important to communicate with your future partner as it can make the difference between having sex for sake of it and having enjoyable time. Now come to your second question, actually FDA has not approved any drug for premature ejaculation as per se, but in some clinical trials dapoxetine (fast acting serotonin reuptake inhibitor) has been shown to be effective in improving the time to ejaculation without major side effects, except nausea. Tlking to expert might help.
5
people found this helpful
History is brief in order to give appropriate advice. On the basis of description given by you, first of all depression has to be established, some antidepressants drugs have the adverse effects of tremors (kampan) also. Detailed treatment history, any associated medical condition should be finf out, since it also might leads to b12 deficiency. In my opinion consult any good psychiatrist with all old records. It might help.
3
people found this helpful
Mr. lybrate-user, I would like to tell one thing, schizophrenia is chronic illness. Basically it requires anti psychotic drugs for treatment. There are numbers of anti psychotic drugs availabale in market for treatment of Schizophrenia. Some drugs are FDA approved, some are superior in one trial but not in other trial. Some are popular in few countries but not FDA approved. Actually selection of proper antipsychotic depends on number of conditions viz. Age, sex, duration of illness, associated co morbid condition, any medical condition, substance history, organicity, prior drug response, socio-economical status etc. As in your case female patient having auditory hallucinations, probably case of schizophrenia needs proper medication consedering above mentioned condition. Now come to your basic question, she is taking clozapine 200 mg. It is also very efficacious drug. You talked about clozaprexine. It is considered as a prodrug of clozapine. It is investigational new drug, originally created at Harward University. Atype of fatty acid (DHA) was added to clozapine in order to increase penetration of blood brain barrier. This drug was initially tested in rats, but no obvous findings have been found in subsequent studies. It is not currently available in INDIA. Ihope it might help you.
1
person found this helpful
Near By Doctors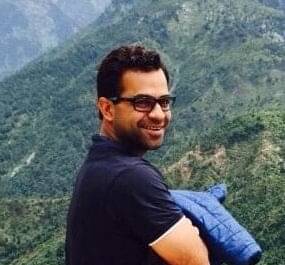 MD - Psychiatry, MBBS Bachelor of Medicine and Bachelor of Surgery
Psychiatrist
Book Appointment