About
Our goal is to offer our patients, and all our community the most affordable, trustworthy and professional service to ensure your best health.
...more
Our goal is to offer our patients, and all our community the most affordable, trustworthy and professional service to ensure your best health.
More about DERWAL
DERWAL is known for housing experienced Alternative Medicine Specialists. Dr. Ds Meena, a well-reputed Alternative Medicine Specialist, practices in allahabad. Visit this medical health centre for Alternative Medicine Specialists recommended by 107 patients.
Location
allahabad,
Uttar Pradesh
-
211011

Get Directions
Alternative Medicine Specialist
Services
Submit Feedback
Feed
Nothing posted by this doctor yet. Here are some posts by similar doctors.
One of the skin's main functions is protection, and one of the ways it does that is by producing sebum. During teenage and early adolescent years, there is a release of excessive sexual hormones leading to excessive sebum production. This along with dead skin build up and bacteria clogs the pores, leading to accumulation of sebum within the skin layers and formation of blackheads, whiteheads and other forms of pimples. In people with naturally oily skin, this can be a major problem, as they may devlop larger and severe acne called nodulo cystic acne which may leave scars when healed. Mild gels or lotions like tretinoin and adapalene are useful in controlling acne.
Causes:
Hormonal disorder.
Other causes like touching our face without washing hands, using cosmetics not suitable for our skin type and comedogenic cosmetics, improper cleansing of brushes used for make up all agrravate acne and should be taken care of.
In girls, correlation with menstrual cycles, pregnancy, and polycystic ovaries, indicating an association with increased hormone levels.
Management: As it is easy to identify if you are prone to developing acne, steps should be taken to avoid developing acne or reducing its severity once they appear.
Touching acne is a strict no-no. There is a great tendency to keep picking at it, but this should be avoided as the infection can spread to other unaffected areas.
Using a cold towel or soft cotton cloth can help in soothing the area
Ice cubes can also be used on the acne. This will also reduce blood supply and curtail increase in severity
Acne is proven to be an indication of stress, and so stress management is very essential.
Keep calm by various methods – meditation, music, yoga, exercise
A regular exercise routine also is very helpful. The sweating during the exercise helps in clearing up the pores and keeping the skin clean. Sebum is more often cleared out this way, leading to reduced acne
Lifestyle (sleep and diet): A healthy eating pattern with reduced oily foods and sugars and more amounts of fresh foods is highly helpful. A good amount of sleep is also beneficial for overall skin health.
Garments which come in touch with facial skin like pillow covers should be washed with gentle soap
Regular skin care routine should be maintained including frequent washing, regular moisturising, and periodic exfoliating.
Avoid too many chemicals and adhere to a regimen using as many natural substances as possible.
Mild gels or lotions like tretinoin, tazarotene, and adapalene are useful in controlling acne
Topical antibiotics like clindamycin or erythromycin combined with benzoyl peroxide may also be used if more severe
Birth control pills are also used to regulate hormonal levels in some women.
Scars can be treated with laser light therapy, dermabrasion, chemical peels, or steroid injections
Remember that acne is a part of growing up, and will naturally reduce after the growing years.
Visit your dermatologist to make sure that acne not severe as they can leave unsightly pigmentation and scars.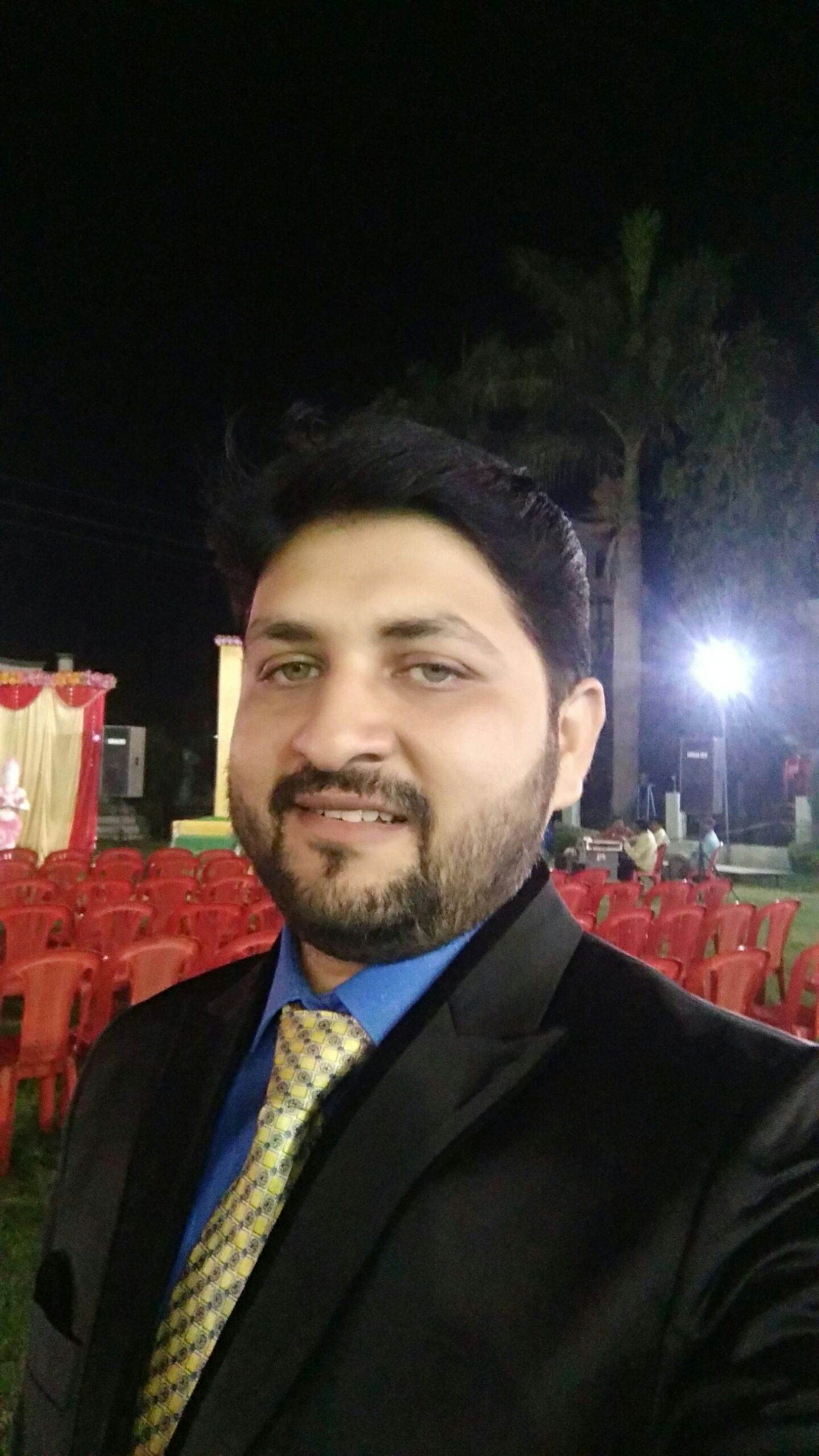 MBBS Bachelor of Medicine and Bachelor of Surgery, MD - General Medicine, FNIC, Fellowship in Diabetes Management
Internal Medicine Specialist, Gurgaon
Pneumonia is a lung infection that can be potentially fatal if it is not treated on time. This disease may cause fever, cough, cold and congestion and is known to clear within two to three weeks with bed rest and proper remedies at home. Yet, it is best to have it checked by a doctor, especially if it happens to affect a child.
The causes of symptoms of this condition are as follows:
Symptoms: The most common symptom of pneumonia is a painful cough with which you will end up throwing out lots of mucus. This mucus or sputum usually comes from the lungs. The patient may also have fever and may experience shortness of breath and shallow breathing on several occasions. Further, chills that cause chattering teeth and shivering, can also afflict the patient, especially during the night. Chest pain is also a common symptom of this condition due to the excessive and persistent coughing, laboured breathing and congestion. Due to this, the patient may also experience accelerated heartbeat and a pounding heart. Nausea, weakness, fatigue and loose motions are some of the other symptoms of this condition.
Causes: Germs finding their way into the lungs is a sure shot way of contracting pneumonia. These bacteria are most likely to strike when you have just recovered from a flu, cold or fever following which your immunity is pretty low.
Chronic Ailments: Patients who are suffering from chronic ailments like asthma, heart disease, diabetes and even cancer, are at risk of getting pneumonia, in which case immediate treatment will be required so that it does not become a fatality.
Bacteria: While the specific bacteria cannot be diagnosed with the help of tests, the most common bacteria that cause this condition are known as Streptococcus Pneumoniae. Other bacteria that can cause this disease include the Mycoplasma Pneumoniae which can cause a more mild form of pneumonia known as walking pneumonia.
Virus: The viruses that cause influenza like virus A and B can also cause this disease along with the respiratory syncytial virus or RSV. These affect the nose, lungs and throat.
Immunity: When your immune system is impaired or when you have just recovered from a bout of moderate to serious ailments, this virus or bacteria is most rampant and can afflict you. In case the patient is suffering from AIDS or other fungal infections, the risk of contracting pneumonia is heightened.
This is a contagious disease that may be caused when you breathe the same infected air as another patient with the same disease. It can also follow viral diseases like chickenpox and measles.
Atopic dermatitis or as it is commonly known as, eczema, is one of the most common and recurring form of skin disease. Some of the common symptoms of eczema are redness, swelling of skin, temporary discoloration and dryness among others. It not only causes a significant amount of irritation but is extremely persistent in its occurrence. Combating atopic dermatitis is a rather cumbersome task, often leading to anxiety and depression. It is indeed one of the most problematic skin hindrances. Dermatitis usually occurs due to the inflammation of the epidermis. Some of the more obvious causes are in the likes of exposure to ultraviolet rays, familial predisposition, prolonged exposure to the offending allergen, latent infection, indigestion, hormonal imbalance among others. Occurrence of eczema considerably lowers the skin resistance and makes you vulnerable to various other skin troubles. Atopic dermatitis is especially congenital in nature. It has reported greater frequency in individuals whose family has some record of eczema or the other. Past incidents of asthma, hay fever may also act as triggers. Signs of eczema are usually manifested in itchy patches in the neck, scalp and palms.
Given the commonness of the disease, there are numerous remedies for it as well. However, many vouch for the efficacy of homeopathy in curing such skin ailments. Homeopathy not only offers natural solutions to eczema but also detoxifies the system from within to curtail the frequency of such outbursts. Homeopathy also averts any kind of side effects. After closely scrutinizing the symptoms and their plausible effects, homeopathy recommends a wide range of medicines to cure eczema.
1. Sulphur
Sulphur is endowed with medicinal qualities. Used either as an ointment or in form of tablets, sulphur is used as arguably the best remedy for eczema.
2. Graphites
Graphites are extremely helpful in abating sticky oozes as well as eyelids. Graphites help in curing gelatinous discharges.
3. Rhus Tox
Rhus Tox is an ideal therapy for dermatitis with itching and redness. It curtails the flare-ups and break outs on skin.
4. Mezereum
It is extremely helpful for weeping eruptions. It soothes intolerable itching and other skin agitations.
5. Natrum Mur
Natrum Mur is extremely effective in curing hairline eczema.
Wash it properly twice a day. Apply aloe vera gel mix with tea tree oil .it will help to resolve your prob .consult me for further details.
1. Take adequate night sleep 2. Eat at regular intervals. As starvation/gas can trigger headache. 3. Avoid things that can trigger headache. Common triggers include alcohol, caffeine or poor sleep. Inculcate good sleep practices like having a regular bedtime schedule and avoiding naps, caffeine and TV before bedtime. 4. Don't take stress- Pursue an enjoyable activity or verbalising frustration to reduce stress and improve mental health. 5. Avoid foods that you know triggers your headache. 6. Hot packs and heating pads can relax tense muscles. Warm showers or baths may have a similar effect 7. Drink water. "Dehydration can be a big cause of headaches," For this homeopathic treatment is very effective For more details you can consult me.
Hi, Lybrate user, You need to monitor your weight ,first. PCOS interrupt pregnancy, miscarriage causing hypertension ,gestation diabetes and hair loss. Plenty of water be taken to hydrate your body. Go for meditation to reduce your stress to control  weight and cholestrol, regulating blood sugar to get pregnant. Avoid: fatty foods, high carbohydrate intake, junk food, alcohol and Nicotine. Homoeopathy can assist you successfully to remove  PCOS. @ Scrofularia 30-5 drops, thrice ,dly. You may consult, privetly to improve your condition, please. Tk, care.
Homoeopathic treatment is tailor-made to treat post pregnancy constipation and haemorrhoids. For now use Dr. Reckeweg R 13 (15 drops in some water 4 times daily before meals) to get some relief. But you need to consult me online for further Constitutional Homoeopathic Treatment which will give you permanent solution.
Had you taken any medicine to prevent pregnancy? Other than that there is no reason why you should have these symptoms. In any case, it is not likely that you would be pregnant. Just wait for 22nd and if the periods do not begin, then after 3-4 days, go for a urine pregnancy test. Get back to me with the result.
Dear lybrate-user, drink lots of water and fibre rich food. Take icchabhedi rasa 2 tab twice daily. Consult a doctor for proper clinical examination.
1
person found this helpful
View All Feed
Near By Clinics