About
Our goal is to offer our patients, and all our community the most affordable, trustworthy and professional service to ensure your best health.
...more
Our goal is to offer our patients, and all our community the most affordable, trustworthy and professional service to ensure your best health.
More about dr manish verma
dr manish verma is known for housing experienced Pediatricians. Dr. Manish Verma, a well-reputed Pediatrician, practices in Ajmer. Visit this medical health centre for Pediatricians recommended by 79 patients.
Timings
SUN
11:00 AM - 01:00 PM
05:00 PM - 08:00 PM
Location
IW/3/7, behind isolation ward, opp vijaylaxmi garden, JLN hospital
Ajmer,
Rajasthan
-
305001
Doctor in dr manish verma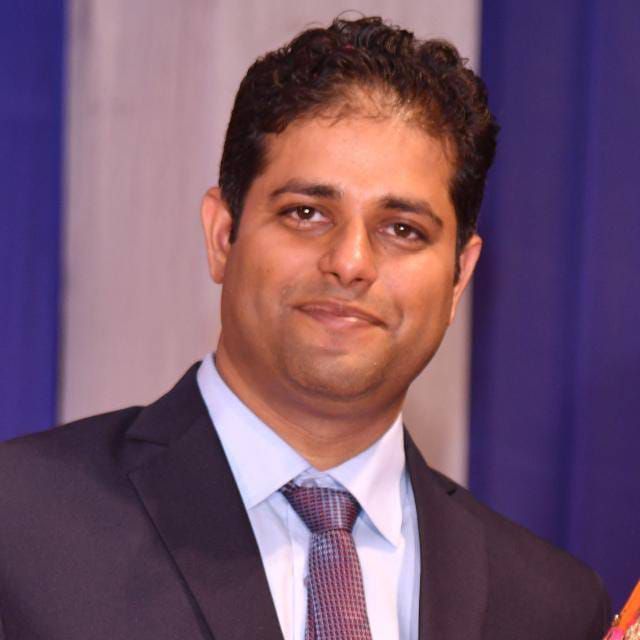 MD - Paediatrics
Pediatrician
Services
Submit Feedback
Submit a review for dr manish verma
Your feedback matters!
Write a Review
dr manish verma Reviews
Harish Moyal
Oct 27, 2016
Doctor is very humble and did treated my daughter well. He took his time and diagnosed her properly and gave the medicines. My daughter was very comfortable with the doctor and was able to tell her problem.
Rajendra Kumar Meena
Dec 15, 2018
Examined and listened to us in detail. Guided properly so that my younger brother got improved well within time. Highly recommended dr.
Ramavtar Jakhar
Dec 11, 2018
Authentic prescription, behaviour with patient good, take time to patient and diagnosis & cure was very good
Aishwarya Rathore
Apr 1, 2019
Awesome
dr manish verma Feeds
Nothing posted by this doctor yet. Here are some posts by similar doctors.
Uterine fibroids are referred to as benign, abnormal growths which tend to develop in the uterine walls of a woman. The size of such growths can range from a few centimeters to even excess of a few inches. As such, they can cause the uterus to increase to the size of a five month pregnancy.
Although, the symptoms of fibroids are not always apparent, they often cause heavy bleeding and pain in women. A recent research concluded that around 60 to 75 percent women contract such fibroids by the age of 50, at least once in their life.
Depending on the site of formation, uterine fibroids are distinguished into different types. Intramural fibroids in the lining of the uterus and subserosal fibroids which develop outside the uterus are the most commonly observed fibroids.
What causes Uterine Fibroids?
Although, the exact reason for the formation of fibroids are obscure, medical professionals have determined certain factors that may affect their formation. Some of them are:
1) Hormones: Progesterone and estrogen, produced by the ovaries regenerate the uterine lining during each menstrual cycle and trigger the growth of fibroids.
2) Family history: If you have had a family history of uterine fibroids, then you're likely to develop the condition yourself as well.
3) Pregnancy: The production of progesterone and estrogen increases during pregnancy which increases the likelihood of fibroids.
What are the signs of the condition?
Depending on the location and size of the tumors, symptoms of such fibroids include:
1) Heavy bleeding and blood clots during periods
2) Pain in the pelvis
3) Frequent menstrual cramps
4) Pressure and pain in the lower abdomen
5) Swelling in the abdomen
6) Pain while intercourse
What is the procedure of the treatment?
Ultrasound and pelvic MRI are common diagnostic procedures to check for uterine fibroids. After diagnosis, depending on your age, size of the fibroid and your comprehensive health, the doctor would prescribe you with appropriate medications. Only after medications prove futile, doctors opt for minimally invasive surgeries.
Nipple discharge is a common part of breast functioning, which normally occurs during breast-feeding or pregnancy. It is often associated with the changes of menstrual hormone. The milky discharge post breast-feeding usually continues for up to two years after stopping nursing. The condition normally gets resolved on its own but if the situation persists for a long time resort to medical assistance.
The following are some of the causes of normal nipple discharge:
Stimulation: Normal nipple discharge can arise due to stimulation; chafing of your breast skin due to tight bras or vigorous exercises.
Pregnancy: Most women tend to witness clear nipple discharge in the early stages of their pregnancy. Towards the later stages, this discharge usually turns watery and becomes milky in color
Stopped Breast-feeding: In some cases, nipple discharge continues for some time after the mother has stopped breast-feeding her newborn
Hormonal Imbalance: Some women notice tenderness in breasts and nipple discharge during their menstrual cycle
What is an abnormal nipple discharge: An abnormal nipple discharge is usually bloody in color and is accompanied with tenderness of the breast. Papilloma is a non-cancerous tumor that is often responsible for bloody nipple discharge. Continuous nipple discharge from one of the breasts or nipple discharge that arises without any stimulation or external irritation is abnormal in nature.
The possible causes of abnormal nipple discharge include:
Abscess: It is an assortment of pus that get accumulated within the tissues of your body. It is usually accompanied by redness, pain and swelling. Boils and carbuncles are types of abscess. Formation of abscess in breasts may result in nipple discharge.
Breast cancer: Breast cancer often results in bloody nipple discharge and is often found with a presence of lump in one of the breasts.
Mastitis: It is a breast infection that affects the tissues of the breast and is usually prominent during breastfeeding. Fatigue, fever and body aches are common in this situation.
Ductal carcinoma in situ (DCIS): Normally characterized by the growth of cancerous cells in the milk ducts of your breasts, it is generally identified through mammography screening.
Fibroadenoma: In this situation most young women witness an appearance of solid, tumor like structure
Galactorrhea: Galactorrhea is nipple discharge of milk when not pregnant or breastfeeding. The discharge can vary in color and can be expressed from either or both breasts.
What Causes Galactorrhea: Galactorrhea is commonly caused by hyperprolactinemia, especially when it is associated with amenorrhea. Hyperprolactinemia is most often induced by medication or associated with pituitary adenomas or other sellar or suprasellar lesions.
The release of prolactin from the pituitary is held in check by dopamine from the hypothalamus. Prolactin release is encouraged by serotonin and thyrotropin-releasing hormone. This balance can be disrupted by medication (ie. antipsychotics), underactive thyroid function, pituitary tumors, hypothalamic tumors, damage to the pituitary stalk, nipple stimulation, chest trauma, herpes zoster, and emotional stress as well as a variety of other factors.
Out of the many things a parent can be worried about their child, physical growth and development are the major ones. Height development is indeed a very crucial part of the overall development of a child's body. But how will you know whether your child is short and should you worry if he or she is short?
When is a child categorised as being short?
A child is said to be of short stature when the height is two standard deviations less than the mean height for the specific age and sex. However, it does not signify that your child is sick or has some deformity.
What are the causes of being short?
The most common reasons that need not be worried about are:
Ancestry: Your child short height could be result genetics. If his/her parents belong from a short family stature, then, the child is most likely to follow the same. Being said that, their body performs in a normal way and they do not face any medical issue despite being short.
Delay in Growth: In case a child faces a severe growth delay between the age of 6 months and up to 2 years, then it may lead to him/her staying short. Such children usually grow at a much slower pace, compared to other children of the same age without any development issues. However, no medical treatment is required as the child usually catches up with the height of their friends of the same age, once they become adults.
What are the medical Conditions behind the short stature?
For children who show an excessive delay in growth, doctors can find out whether they are going through any serious medical condition that needs attention or not. Some of the medical conditions which can cause short height are:
Malnutrition: For those who do not receive proper nutrition on a daily basis, tend to face physical health issues.
Chronic Illness: Any congenital disease or something that affects the major organs of one's body might slow down the height growth.
GHD: Growth Hormone Deficiency is a common condition in children. When the pituitary gland does not produce enough hormones, such a condition occurs.
Stress: When a child faces stress from a very little age, often he or she becomes mentally and physically hampered.
Genetic Problems: A condition known as Turner's syndrome can cause growth failure in a girl child.
Hormonal Imbalance: For those who suffer from improper production of hormones, they might face obstruction in case of height growth.
Endocrine diseases: Endocrine diseases disrupt hormone production thus resulting in a delay in growth.
For every 100 children of a particular age, 3 tend to be shorter. However, unless your child suffers from a medical problem, short stature is not to be worried, and it is recommended that they have proper and balanced nutrition to ensure proper height development.
You are under stress. Try to relax --exercise. Exercise is one of the most important things you can do to combat stress. Take a few minutes to breathe in and out in slow, deep breaths. Reduce your caffeine intake. Write it down. Chew gum. Spend time with friends and family. Laugh. Massage. Eat a healthy diet. Pursue one hubby walk in nature meditation. Yoga for details, you can consult me.