About
By combining excellent care with a state-of-the-art facility we strive to provide you with quality health care. We thank you for your interest in our services and the trust you have place...
...more
By combining excellent care with a state-of-the-art facility we strive to provide you with quality health care. We thank you for your interest in our services and the trust you have placed in us.
More about Sterling Hospital
Sterling Hospital is known for housing experienced Cardiologists. Dr. Amol Agarwal, a well-reputed Cardiologist, practices in Ahmedabad. Visit this medical health centre for Cardiologists recommended by 68 patients.
Timings
Location
Gurukul, Sterling Hospital Road, Memnagar, Landmark: Near Agracent High School.
Memnagar
Ahmedabad,
Gujarat
-
380052

Get Directions
Doctors in Sterling Hospital
MBBS, MD - General Medicine, DM - Cardiology
Cardiologist
Services
Submit Feedback
Submit a review for Sterling Hospital
Your feedback matters!
Write a Review
Feed
Nothing posted by this doctor yet. Here are some posts by similar doctors.
Scabies is a skin condition that causes the skin to itch. It is caused by a tiny burrowing mite, which is called Sarcoptes scabei. The presence of the mite in the burrowed areas causes intense itching, especially at night. This a contagious condition which can quickly spread through physical contact in places like nursing homes, schools, prisons etc. Scabies is easily treatable by applying lotions to the skin that may kill the mite. Yet, one may still experience itching for several weeks.
The eight legged mite that causes the condition is microscopic. The female mite burrows just beneath the skin and makes a tunnel where it deposits eggs. These eggs hatch, mature and spread to the other areas of the skin or to the skin of other people. The body's allergic reaction to the mites, their eggs and wastes causes the itching.
Symptoms
Some of the symptoms of the condition are severe itching, narrow irregular burrow tracks which look like blisters or bumps on your skin. The burrow tracks generally appear in the folds of the skin. The common sites of the condition are between the fingers, armpits, around the waist, soles of your feet, knees, shoulder blades etc.
Complications
Some of the complications of the condition are:
1. Vigorous scratching which can break your skin and can cause a secondary infection such as impetigo. This superficial skin infection is usually caused by the staphylococci bacteria.
2. Severe scratching can also lead to damaged and reddened skin which in severe cases can start to bleed.

Risk factors
Crusted scabies, also known as Norwegian scabies is a severe form of the condition which affects certain high risks group such as:
1. People with chronic medical conditions such as HIV/Aids or chronic leukemia
2. Older people in nursing homes
3. People who are very ill
It is the process of in which the unwanted and undesirable hair are removed through pulses of light that are highly intense and powerful.
During laser hair removal, a pulse beam passes through the skin to an individual hair follicle. The intense heat of the laser damages the hair follicle, which hinders its future hair growth. Laser hair removal is most effective for people who have light skin and dark hair.
Why is it done?
Laser hair removal is used to reduce unwanted hair. Common treatment locations include legs, underarms, upper lip, chin and bikini line. However, it's possible to treat unwanted hair in nearly any area - except the eyelid or surrounding area.
Hair color and skin type influence the success of laser hair removal. For example, laser hair removal is most effective for people who have light skin and dark hair because the laser beam targets the pigment (melanin) in the hair. However, advances in technology have made laser hair removal an option for people who have darker skin.
Laser hair removal isn't generally effective for white, gray, red or blond hair because the laser can't "see" the lighter hair. However, treatment options for lighter hair continue to be investigated.
What are the advantages of hair removal surgery?
More precise: Selective target makes it more precise leaving the surrounding hair undamaged.

More speedy and quicker: High speed and highly intensified pulse takes only a fraction of second to treat many hair at the same time.Small areas such as the upper lip can be treated in less than a minute, and large areas, such as the back or legs, may take up to an hour.

More Predictable: It is so because repeated therapies of hair removal may result in permanent loss of hair among several patients.
What are the risks associated with it?
This treatment does not guarantee complete hair removal the hair can grow after having undergone hair removal surgery but however the grown hair are more light in color and weight.
Care After the Procedure-
What can you expect ?
Before laser hair removal, the hair in the treatment area might be trimmed with a pair of scissors. You'll also be given special goggles to protect your eyes from the laser beam. The doctor might apply a topical anesthetic to your skin to reduce any discomfort during treatment.
Aftercare-
To reduce any discomfort, apply ice to the treated area. If you have a skin reaction immediately after laser hair removal, the doctor might apply a steroid cream to the affected area.
After laser hair removal, avoid sun exposure - both natural sunlight and tanning beds. When your skin has healed, use sunscreen whenever you're in the sun.
Are you suffering from depression and it is hampering your daily life and activities? Are you so sad and preoccupied that you cannot focus on the brighter side of life? Depression is capable of causing great stress, anxiety and can even make you suicidal. There are many ways by which you can cure depression, and get back to a healthy life, with a healthy and untroubled mind. They are as follows:
Stay in touch with people: You must not withdraw from everyday life and isolate yourself. This actually makes things worse for you. Instead, you should socialize and keep in touch with people. This will enable you to share your feelings with others and improve your mood.
Stay active: Depression may make you tired and stressed, and you may not feel like getting up. However, you should stay active by taking up some form of workout. This is likely to improve your state of mind. Start with walking for 20 minutes every day, if you have not been in touch with regular exercise for a long time.
Stand up to your fears: Instead of succumbing to your fears and avoiding them, you need to face them strongly. When feeling low and stressed out, it is likely for you to avoid other people, abstain from going out, or travelling. If you face such situations, do not give in to them. Instead, try to oppose them.
Do not drink too much: Alcohol may seem like a good solution for keeping away from your depression and negative thoughts. However, you must not drink excessively for coping with your problem, as this is capable of making you even more depressed instead of solving your problem. Alcohol should be avoided in depression as it is a CNS depressant and may worsen depression. Exercise increases endorphins and BDNF which are natural mood elevators.
Maintain a healthy diet: When you are suffering from depression, it is likely for you to develop food aversion, which might result in undesirable weight loss. Some people find a resort in food and become overweight by overeating. Several medicines for treating depression also affect your appetite negatively. If you want to avoid the extremes of eating more or eating less, you need to consult a GP and get an ideal diet chart, which will keep you healthy.
Get a professional treatment: In case your depression does not improve and if you feel like harming yourself, it is important for you to talk to your doctor. There are several treatment procedures for depression, which include talk therapy, self-help measures, and anti-depressant medicines.
There are plenty of ways by which you can get over depression. You should start making some major changes to your regular lifestyle, make a daily routine for yourself, and try to realize that both good and bad are a part of life, which you cannot change or avoid.

BASLP, DHLS (AYJNIHH), BEd(SPL. Edu.) in Hearing Impairment
Speech Therapist, Kolkata
People's inability to use their voices in an effective manner has the potential to create a major impact on careers, personal relationships and also on the overall quality of their lives. Some might opine that voice therapy is totally reserved for actors, singers, and broadcasters, as their careers are made through the voices but the reality is that almost everyone can garner the benefits out of voice therapy.
The speech therapists, better known as speech-language pathologists, who specialize in voice therapy, get involved in the diagnosis, assessment, planning and finally treating the patients suffering from voice disorders. These kinds of healthcare providers are trained to evaluate the usage of voice and vocal function to understand the causes behind the loss of voice and the best methods of treatment, which patients could undergo for improving their voices
Before looking into how exactly speech therapy can help in treating voice disorders, let us first understand what exactly voice disorders are, the manner in which they develop, their symptoms and causes:
Causes, Signs and Symptoms of Voice Disorders
Voice disorders deal with a variety of problems related to voice, which occur as a result of a wide range of causes.
Causes
Numerous circumstances can result in the loss of voice quality or complete voice loss. The causes which lead to voice disorders include:
If you frequently scream or raise the voice.

Allergies.

Side effects of medicines.

Viruses

Infections caused due to bacteria.

Neurological disorders.
Signs and Symptoms
Symptoms range from a persistent feeling as if something is stuck on the throat, to a feeling of strain on the neck and throat, leading to scratch voice.
People whose careers are dependent on voices like singers, motivational speakers and broadcasters, voice therapy might be used as a preventive measure.
Role of Speech Language Pathologist in Voice Therapy
The therapy consists of assessment and the implementation of two techniques, voice therapy and voice hygiene.
Assessment
A speech-language pathologist would look at various factors while making an assessment like:
Health conditions or medications, which might affect the voice.

Full case history

Patient's self-assessment of the problem.

Conducting an oral-peripheral examination
After completion of the assessment, speech-language pathologists can diagnose a voice disorder, provide a clear description and assess the severity of their disorder, recommend interventions, look into appropriate treatments and if needed can refer to other professionals.
Vocal Hygiene
A speech-language therapist would encourage patients to make necessary changes in their lifestyles and maintain a healthy regime to make sure that he or she can maintain a healthy voice. This includes:
Period of rest to the vocal cord.

Complete avoidance of screaming or shouting.

Avoid clearing out throat.

Limited use of air conditioners during summer
Voice Therapy
This voice therapy involves changing up the biomechanics of voice production. Voice therapy's goal is to bring improvements in vocal function and quality and carry out exercises aimed at achieving strength in the vocal cord.
Some of the voice therapy techniques include:
Physiologic Voice Therapy

Symptomatic Voice Therapy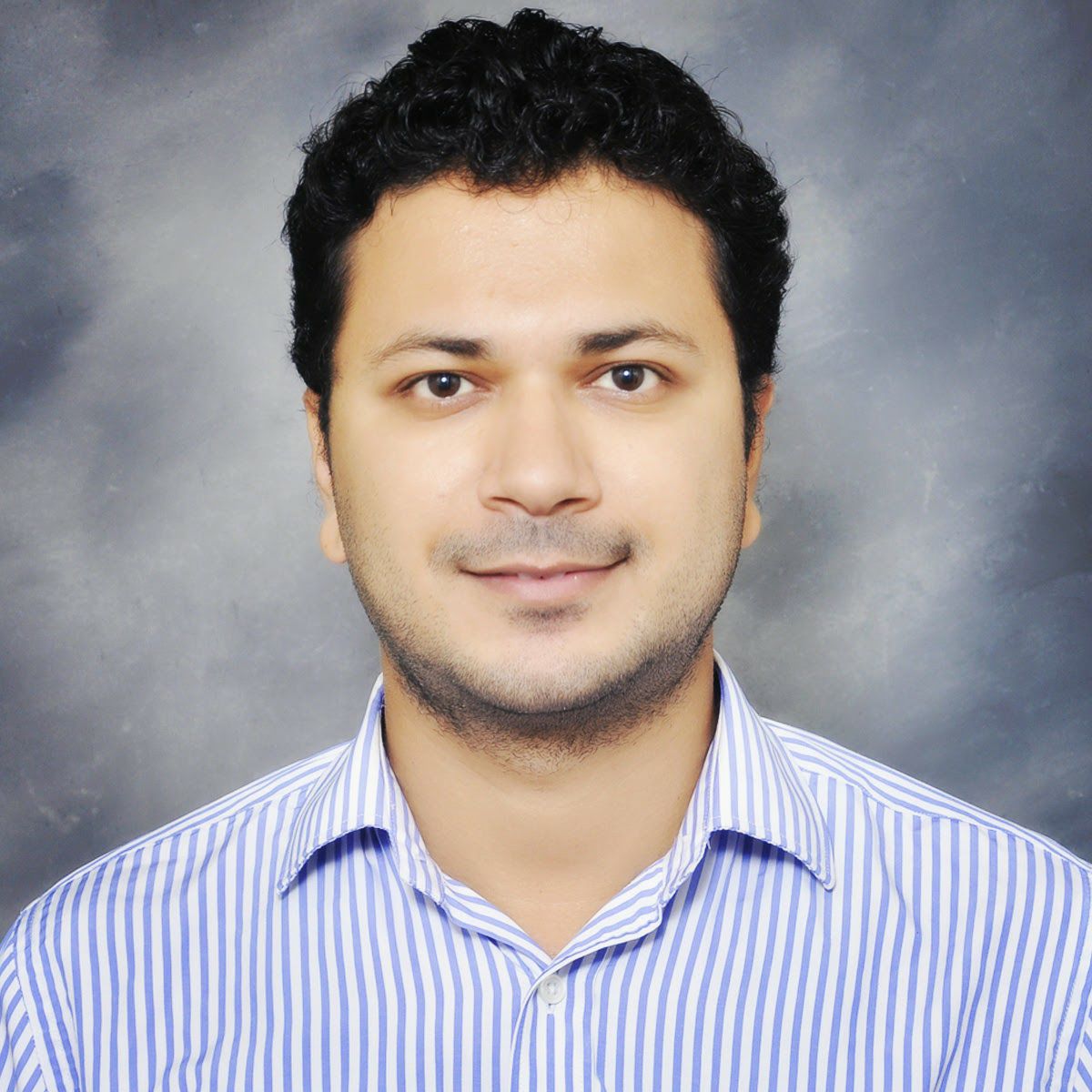 MBBS, MD, Fellowship in Diabetes, Diploma in emergency medicine
1. Do saline gargles daily. 2. Whenever possible do steam inhalation also. 3. Cover your nose and mouth with hanky for at least 30 sec when you go in dusty areas also when you go in and out of ac. As our nose is the most sensitive part of our body, when there is temperature difference between two rooms or inside n outside, then if we not protect our nose, it gets affected. 4. Drink hot liquids --hot liquids relieve nasal congestion, prevent dehydration, and soothe the uncomfortably inflamed membranes that line your nose and throat. 5. Sleep with an extra pillow under your head-- elevating your head will help relieve congested nasal passages. If the angle is too awkward, try placing the pillows between the mattress and the box springs to create a more gradual slope. 6. Treat that stuffy nose with warm salt water-- salt-water rinsing helps break nasal congestion, while also removing virus particles and bacteria from your nose. 7. Blow your nose often (and the right way)-- it's important to blow your nose regularly when you have a cold rather than sniffling mucus back into your head. But when you blow hard, pressure can carry germ-carrying phlegm back into your ear passages, causing earache. The best way to blow your nose: press a finger over one nostril while you blow gently to clear the other. Homeopathic treatment has very encouraging results and gives relief in long term ask for consultation with detailed information so that I can help you better.
You are under stress try to relax yourself -- exercise. Exercise is one of the most important things you can do to combat stress. Take a few minutes to breathe in and out in slow, deep breaths. Reduce your caffeine intake. Write it down. Chew gum. Spend time with friends and family. Laugh. Massage. Eat a healthy diet. Pursue one hubby walk in nature meditation. Yoga for details, you can consult me.
Try to relax yourself exercise. Exercise is one of the most important things you can do to combat stress. Take a few minutes to breathe in and out in slow, deep breaths. Reduce your caffeine intake. Write it down. Chew gum. Spend time with friends and family. Laugh. Massage. Eat a healthy diet. Pursue one hubby walk in nature meditation. Yoga for details you can consult me.
1
person found this helpful
You can apply aloe vera juice/gel from its leaf (fresh), not from ready made gels available in market. Remove skin of an aloe vera leaf. Take /scoop out gel. Apply this gel to your skin. Wash with plain water after an hour. Or keep it overnight. Use some sunblock with spf (at least 50) every time you go out in sun. Apply it 30 mins before going out use umbrella when going in sun. Drink plenty of fluids.Don't be stressed. U need proper constitutional med to get permanent relief. Ask for consultation so that I can help you better.
View All Feed