About
Our entire team is dedicated to providing you with the personalized, gentle care that you deserve. All our staff is dedicated to your comfort and prompt attention as well.
...more
Our entire team is dedicated to providing you with the personalized, gentle care that you deserve. All our staff is dedicated to your comfort and prompt attention as well.
More about Dhanvantri Hospital
Dhanvantri Hospital is known for housing experienced Gastroenterologists. Dr. Prashant Mehta, a well-reputed Gastroenterologist, practices in Ahmedabad. Visit this medical health centre for Gastroenterologists recommended by 97 patients.
Timings
Location
Kishore Complex, T B Nagar, National Highway No 8, Bapu Nagar,Landamrk: Nr Chamak Chuna Post, Ahmedabad
Bapunagar
Ahmedabad,
Gujarat
-
Ahmedabad

Get Directions
Doctors in Dhanvantri Hospital
MBBS
Cosmetic/Plastic Surgeon
Services
Submit Feedback
Submit a review for Dhanvantri Hospital
Your feedback matters!
Write a Review
Feed
Nothing posted by this doctor yet. Here are some posts by similar doctors.
Back pain is one the most common problems that you are most likely to experience, given the rigors of the modern day lifestyle. Back pain is usually characterized by a mild to severe pain in your lower back area. Some of the causes of back pain can be:
An accident or an injury
Heavy lifting
Stress and Depression
Bad posture
Homeopathy, with its plethora of medicines, serves as a better alternative as compared to its allopathic counterpart in curing back pain permanently, both acute as well as chronic. Homeopathic remedies are completely natural remedies without any side effect whatsoever.
Here are some basic homeopathic remedies for back pain:
Arnica: If the cause of your back pain is an injury, Arnica can be one of the best homeopathic medicines. In this sort of a pain, you experience stiffness and soreness at the back of your muscles.
Bryonia: If your backache worsens with movement, Bryonia can help to cure this problem. You experience a stiff and tearing pain which worsens in humid and hot conditions. Try not to lie on a soft surface if you experience this sort of a pain. Proper rest with this medicine is suggested.
Kali Carb: Kali carb is best in treating low back pain, especially in females after a delivery. This medicine caters to the sort of a pain which renders a great amount of weakness to your back muscles.
Mag Phos: It is one of the best homeopathic remedies if you experience a sort of a pain, which is relieved by external application of heat. Pain, both of acute and chronic stages, can be cured by this medicine.
Rhus tox: If your pain gets worse with movement, Rhus-tox is one of the most potent homeopathic remedies which can treat the issue. This sort of a pain causes stiffness in the back and at times, gets aggravated when you are resting.
Bellis Per: This homeopathic wonder takes care of pain which is chronic, or which has been left untreated since a long time. Any surgical related back pain problem can also be remedied by this medicine.
Even though some of the medications are mentioned here, it is better to take proper advice from your homeopathic practitioner, as the dosage and frequency must be decided by your doctor only based on the symptoms and your medical history.
Scratching dandruff or a flaky scalp is a common problem that can be quite embarrassing for the person concerned. You comb your hair only to find white flakes all around your shoulder (more visible, if you are wearing a dark colored dress). Men as well as women, can both suffer from a flaky scalp. The characteristic white flakes associated with the condition are nothing, but the dead skin cells that your scalp sheds from time to time.

The trigger for a flaky scalp can be due to myriad of reasons ranging from from stress, to unhealthy lifestyle and eating habits. A flaky scalp can also be an outcome of using harmful hair styling products, hormonal imbalance or certain medical conditions.The condition, though annoying, can be treated successfully. There are certain do's and don'ts associated with a flaky scalp, which if followed diligently, will ensure better and faster results.

The most common mistake that people with a flaky scalp make is scratching their scalp vigorously. The temporary relief is sure to aggravate the condition more, with the possibility of a scalp infection. Resist the temptation, no matter how itchy it gets.
Oily skin is a condition that can be characterized by shine on the skin and a large number of pores. The oil in question is a result of overactive sebaceous glands that produce excessive sebum. This can result in acne and blackheads. Summer is a time of the year where skin problems due to oily skin are worsened by factors such as sweat and dust. So proper skin care is necessary in order to negate the effects of oily skin.
Homeopathic cures to keep oil on the skin at bay are:
Psorinum: Your greasy skin often casts a shadow on your natural complexion. Oily skin makes you look exhausted at all times of the day. You can benefit from Psorinum as it deals with the over active sebaceous glands, cleans the pores of your skin, treats pimples and also fights dark patches. People who sweat profusely and suffer from body odor problems or people susceptible to cold are usually advised to take this medicine.
Berberis Aquifolium: No amount of make up can mar the appeal of clear skin. If you have oily skin, you are likely to face dullness. Since dirt easily settles on a greasy skin, it can make you look darker than usual. Berberis Aquifolium is an unparalleled medication in homeopathy that treats the above conditions without any side effects.
Silicea and Kali Bromatum: Excess oil secretion often leads to the development of pus containing acne or pimples. These pimples, when diminish, may leave permanent or long lasting marks on your face. Scars and marks further result in pigmentation. Such problems can take a huge toll on your psychological health, leading you to be overly concerned about the way you look or losing interest in self appearance. In this regard, Silicea and Kali Bromatum can work wonders for your oily skin and its resultant effects.

Fellowship in Laparoscopic and Robotic Onco-Surgery, MD - Obstetrics & Gynaecology, MBBS
Gynaecologist, Chandigarh
Miscarriage is termed as the loss of the fetus in or before 20th week of pregnancy. Medically, miscarriage is known as spontaneous abortion though the word spontaneous is more of a keyword as it is not an abortion.
Symptoms of Miscarriage are weakness, back pain, fever, abdominal pain along with severe cramps and bleeding which starts from slow to heavy.
Common cause of miscarriage is when the fetus is known to have fatal genetic problems and these are not related with the mother. The other causes are:
- Infection, medical problems like thyroid and diabetes, immune system rejection, hormonal imbalance, abnormalities of the uterus, and physical problems of the mother.
If a woman is over 35 years of age, has thyroid and diabetes and has had an earlier miscarriage then that woman is at a high risk of getting a miscarriage.
Sometimes a miscarriage might take place due to the cervical insufficiency. This is due to the weak cervix, also known as the incomponent cervix, which is unable to hold the pregnancy. A miscarriage in this condition usually occurs in the second trimester. Though there are a very few symptoms in this but there might be a feeling of sudden pressure that the water is going to break and tissues from the placenta and fetus are released without any pain. This can however be treated by a stitch in the cervix at 12 weeks.
This stitch helps to hold the cervix until the full term is completed. If it is first pregnancy and cervical insufficiency is diagnosed then also a stitch can be applied thus resulting in full term and avoiding miscarriage.
Diagnosis of Miscarriage:
- The doctor does a pelvic test, an ultrasound and blood tests to confirm a miscarriage
- Blood tests are done to analyze the pregnancy hormone hCG. This is monitored regularly if miscarriage is suspected
- Genetic tests, blood tests and medication are important in women who have a history of prior miscarriages
- Pelvic ultrasound and hysterosalpingogram are tests which are done when there are repeated miscarriages
- Test like hysteroscopy is also done. In this the doctor observes the inside of the uterus with a device which is thin and like a telescope. This is inserted in the vagina and cervix.
- If the cervix is dilated, then the woman might be diagnosed with an incompetent cervix and this can be corrected by cerclage - a procedure done to close the cervix.
- If the blood type of the pregnant woman is Rh negative, she is prescribed a blood product called Rh immune globulin (Rhogam). This prevents from forming antibodies which could turn to be harmful for the baby.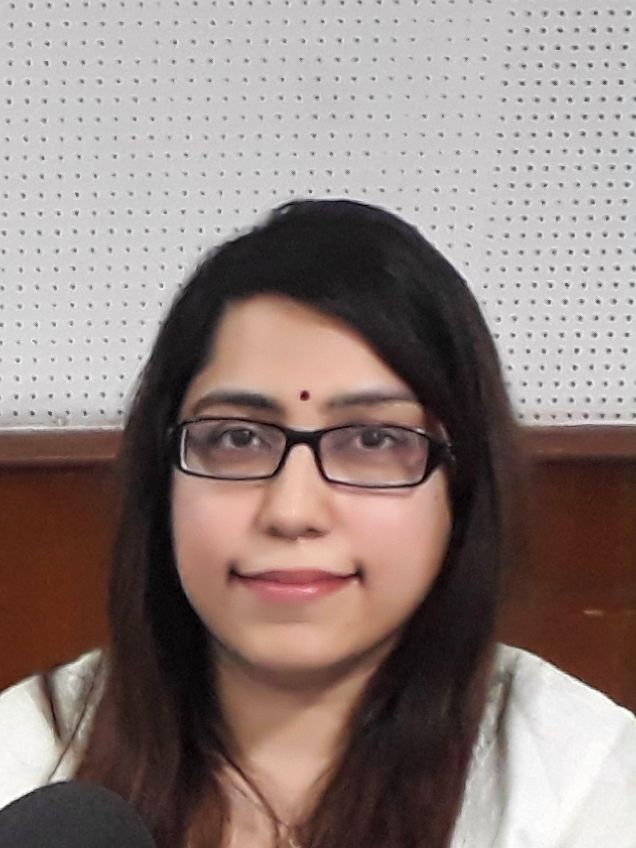 MBBS, DNB (PSYCHIATRY), PG Diploma In Clinical Cosmetology (PGDCC)
Headaches and migraines can vary drastically depending on their duration, specific symptoms and the person they are affecting. The more you know about your specific type of headache or migraine, the better prepared you will be to treat them—and possibly even prevent them. The two types of migraine are-
Migraine without aura: The majority of migraine sufferers have Migraine without Aura.
Migraine with aura: Migraine with Aura refers to a range of neurological disturbances that occur before the headache begins, usually lasting about 20-60 minutes.
Symptoms of migraine vary and also depend on the type of migraine. A migraine has four stages: prodrome, aura, headache and postdrome. But it is not necessary that all the migraine sufferers experience all the four stages.
Prodrome: The signs of this begin to appear a day or two days before the headache starts. The signs include depression, constipation, food cravings, irritability, uncontrollable yawning, neck stiffness and hyperactivity.
Migraine Aura: Auras are a range of symptoms of the central nervous system. These might occur much before or during the migraine, but most people get a migraine without an aura. Auras usually begin gradually and increase in intensity. They last for an hour or even longer and are
Visual: Seeing bright spots, various shapes, experiencing vision loss, and flashes of light
Sensory: Present in the form of touch sensations like feeling of pins and needles in the arms and legs
Motor: Usually related with the movement problems like the limb weakness
Verbal: It is related with the speech problems
Headache: In case of a migraine attack one might experience:
Pain is throbbing in nature
Sensitivity to smells, sound and light
Vision is blurred
Fainting and lightheadedness
Postdrome: This is the final phase of the migraine. During this phase one might feel fatigued, though some people feel euphoric.
Red flags that the patient may be having underlying serious disorder not migraine
Onset of headaches >50 years
Thunderclap headache - subarachnoid haemorrhage
Neurological symptoms or signs
Meningism
Immunosuppression or malignancy
Red eye and haloes around lights - acute angle closure glaucoma
Worsening symptoms
Symptoms of temporal arteritis
These patients require CT scan / MRI or CSF examination. Most Migraine patients do not need these tests.
Diagnosis of Migraine: Usually migraines go undiagnosed and thus are untreated. In case you experience the symptoms regularly then talk to the doctor, who evaluates the symptoms and can start a treatment. You can also be referred to a neurologist who is trained to treat the migraines and other conditions. During the appointment the neurologist usually asks about the family history of headaches and migraines along with your symptoms and medical history.
The doctor might advise for some tests like:
Blood Tests: These reveal problems with the blood vessel like an infection in the spinal cord and brain.
CT scan: Used to diagnose the infections, tumors, brain damage, and bleeding that cause the migraines.
MRI: This helps to diagnose the tumors bleeding infections, neurological conditions, and strokes.
Lumbar Puncture: For analyzing infections and neurological damages. In lumbar puncture a thin needle is inserted between the two vertebrae to remove a sample of the cerebrospinal fluid for analysis.
Treatments
Migraine treatments can help stop symptoms and prevent future attacks.
Many medications have been designed to treat migraines. Some drugs often used to treat other conditions also may help relieve or prevent migraines. Medications used to combat migraines fall into two broad categories:
Pain-relieving medications. Also known as acute or abortive treatment, these types of drugs are taken during migraine attacks and are designed to stop symptoms.
Preventive medications. These types of drugs are taken regularly, often on a daily basis, to reduce the severity or frequency of migraines.
Your treatment strategy depends on the frequency and severity of your headaches, the degree of disability your headaches cause, and your other medical conditions.
Some medications aren't recommended if you're pregnant or breast-feeding. Some medications aren't given to children. Your doctor can help find the right medication for you.
The human hand is made up of 27 bones and a number of tendons and ligaments. An injury to any one of these bones or a disease that affects the bones and ligaments can make you experience excruciating pain in your hands. This pain can affect your ability to perform simple day to day tasks like holding a spoon or writing. Some common reasons your hand may pain are muscle strains, fractures, arthritis and carpal tunnel syndrome. Apart from pain relieving medication, there are a number of ways you can deal with this pain.
Hot and cold compresses: Hot and cold therapy is ideal for any type of muscle or ligament injury. A cold compress helps in reducing the pain and inflammation by constricting blood vessels and numbing the area. On the other hand, a hot compress dilates blood vessels and increases the flow of blood and oxygen to the affected area. Ideally, the two should be used alternatively for 10 to 20 minutes each. A bag of frozen vegetables or ice wrapped in a towel makes an easy cold compress. To treat your hand with heat, use a moist heating pad or a hot water bottle. You could also dip your hands in warm water.
Massage: A massage is a great way to treat hand pain that results from carpal tunnel syndrome. If the exact cause of pain is not known, massage the entire hand, wrist and forearm. A massage enhances blood flow to the area and hence improves flexibility and opens locked tendons. Using a few drops of essential oils such as lavender or rosemary can also aid in relieving hand pain.
Hand exercises: If your work involves repetitive actions like typing, knitting or embroidery, the muscles in your hand can get locked into position thereby, causing pain and discomfort. To relieve this it is important to take a break from this repetitive exercise every hour and flex your hand. Try bending your fingers forwards and backwards and rotating your wrists in both directions to ensure that your joints remain smooth.
Epsom salt water bath: For instant relief from intense hand pain, soak your hands in a bath made of hot water and epsom salts for 10 to 20 minutes. Follow this by wrapping your hands in a warm, wet washcloth and applying gentle pressure over the hand for 5-10 minutes. You should instantly feel relief from the pain and experience increased the flexibility of hand.
Poor dental habits often invariably lead to complicated dental issues and hence expensive treatments. And to maintain the general good health of your teeth, brushing is not enough. It is very important to regularly floss too.
Difference between brushing and flossing:
For those who consider brushing and flossing to be similar, here is where the difference lies. While you brush your teeth, it's only the surface that gets cleaned. But the dirt that gets accumulated between the gaps of your teeth can only be cleaned by using a thin nylon thread, and that process is known as flossing. Avoiding flossing can lead to cavities and decay, and also gum diseases at times.
1. Reduces the risk of heart diseases:
Periodontal diseases, that is, diseases of the teeth, gums and mouth, can lead to heart diseases. Thus maintaining oral health can reduce the risk of any major ailments manifold. It can also help you to avoid the risk of diabetes and high body mass index.
2. Cleaner breath:
Flossing cleans the dirt between the teeth that gets accumulated when we eat. The accumulated food, if not taken out, starts decaying and creates bacteria and results in bad breath, leaving a bad impression.
3. Cleaner and glossier teeth:
Flossing regularly keeps your teeth clean and white. It also makes your teeth gleam, making your smile more attractive.
4. Keeps you healthy while you are pregnant:
During pregnancy, some women suffer from enamel wear and gum diseases. Thus, flossing regularly even while you are pregnant can help you maintain your dental health.
Types of dental floss:
1. Waxed and unwaxed dental floss:
Waxed dental floss is much smoother than the unwaxed version, and as a result, moves more easily between the teeth. On the other hand, unwaxed dental floss can be a little rough to use in the beginning.
2. Teflon Floss:
Made of Teflon, this type of floss is extremely easy to navigate between the teeth and rarely gets stuck between teeth.
3. Thread Floss:
This one works just like the other flosses, but is simply made of a different material, that is, nylon.

4. Tape Floss:
As compared to the other type of flosses, this particular floss is a little thick and is suitable for people who have wider gaps between their teeth.
You can also stick to flossing aids for maintaining proper dental hygiene. They are usually perfect for people who find the conventional forms difficult to adapt to. However, such aids maybe more expensive than regular flosses.
You can also use a tooth pick or an interdental brush in case you wish to avoid flossing. Just make sure that the dirt comes out, no matter which method you take up! Keep Smiling!
The amount of emotional upheaval that periods, or no periods (for that matter) can cause, is something that every woman is aware of. It's normal to miss your period for different reasons occasionally, but develops to be a concern if this absence persists over a period of time.
The condition is then termed as a case of secondary amenorrhea. Although most people are quick to consider pregnancy while dealing with the various reasons for missed periods, there are a number of possibilities which are seldom mulled over but should be considered in order to take the effective precautions and seek proper medical care:
WEIGHT
Body weight is responsible for affecting the hypothalamus and this may, in turn, upset your menstrual cycle. BMI level under 18-19 may result in triggering irregularities since enough estrogen will not be created. This is also why underweight women, who suffer from bulimia or anorexia, tend to miss their periods frequently.
On the other hand, overweight women may stop ovulating due to increase in the production of estrogen and therefore, have heavy, infrequent periods. Therefore, it is essential that body weight be regulated to avoid any disappointment at 'the time of the month.'
Any type of physical or emotional stress is bound to affect your cycle. This is because, the production of stress hormones in the body increases and an elevated level of adrenaline and cortisol may impair the functioning of the reproductive system. Under stressful situations, the body employs its amino acids to assist the neurotransmitters to produce stress hormones over sex hormones. As a consequence, the chances of missing your periods increase.
EXERCISING TOO MUCH
While regular workout is indispensable for battling a sedentary lifestyle, overdoing it might cause your body to produce lesser estrogen and delay your periods. Women, who are into athletics and gymnastics, are more likely to suffer from amenorrhea. In fact, other aspects of over-exercising, like sleeping less, fasting, and infections also contribute to such irregularities.
BREASTFEEDING
Prolactin is the hormone that aids in milk production and may also repress ovulation for a while. Many breastfeeding moms may not get their periods for a month or more as a result. But this doesn't do away with your chances of getting pregnant. A span of three months is expected to pass before the abnormalities are done away with.
FOOD ALLERGIES
Celiac disease or untreated gluten allergy can directly harm hormone production. They are directly related to your gut health and your adrenal glands which is why they can influence the sex hormone creation.
INVO (intravaginal culture of oocytes), also called IVC (Intravaginal culture) is an abetted procedure of reproduction where early embryo development and oocyte fertilization are carried out inside a gas penetrable, air-free plastic tool or device that is placed into the maternal vaginal chamber for incubation. It is a device that helps the future mothers to participate in the evolution and growth of their own embryos present inside their body. The device is composed of an inner cavity with a protective outer rigid shell and a rotating valve.
It can be used for IVF (In Vitro Fertilization) cycles; whether with the mother's own eggs or any donor's eggs. It provides the same successful results as conventional treatments. It works in a very simple way:- when the requisite samples to produce embryos have been acquired or when the eggs have been impregnated in the laboratory, they together with culture medium are placed into the INVOcell device and then the device is inserted into the vagina of the mother and there it is kept for two to three days (for 72 hours culture period). Throughout this time, the mother can lead a practically normal life but she needs to elude taking bath, having intercourse or flying during those days on which she is wearing it.
When fertilisation takes place, it will be the mother's own heat which will supply the best conditions for the proper development of the embryos. Once they are set and ready, the doctor will remove the INVO from the mother's vagina to recover the embryos. The embryos are then evaluated under the microscope to choose the healthiest-looking ones to transfer them into the uterus. Within the uterus they will be embedded in order to begin developing.
Advantages of INVO are:
It is one of the most cost-effective assisted conception treatments.
In this method, the embryo incubation is more natural.
Since in this whole process embryo incubation in the laboratory isn't required, the possibility of stumbling at the laboratory is diminished.
In this method, the couple experiencing the treatment is involved more.
This method has similar efficacy as the IVF treatments.
Disadvantages of INVO are:
Since the device has to remain for three days in the mother's vagina, it causes some discomfort.
The patient has to spend much time in the assisted reproduction clinic and visit it more often.
The studies suggest that it could be a usable alternative choice for assisted reproduction.
1
person found this helpful
Aging of the skin is a natural process that affects all individuals with increasing age. It manifests itself in the form of skin wrinkling, sagging, discoloration and other visible effects. Such changes become more apparent as soon as one reaches late thirties or early forties but early onsets are now very common too, which can be caused by a number of factors.
Damage due to sun exposure is the primary cause of skin aging. It especially affects those who have lighter or fairer skin as the low melanin content in their skin makes it more prone to damage and aging.
Although skin aging cannot be entirely stopped or reversed, the process can be slowed down to prevent its early onset.

There are many ways of doing so through some simple lifestyle modifications such as the following:
1. Avoid sun exposure
This is the most basic way of reducing the rate of skin aging and slowing down the process. While going out in the day cannot always be avoided, it is important to keep the skin covered with clothing, hats and sunglasses.

2. Always wear sunscreen
This provides protection from the harmful rays of the sun (known as UVA and UVB). Making a habit of constantly applying sunscreen on all exposed parts of skin plays an important role in preventing skin aging. It is also necessary to use the right products, which should have an SPF rating or 30 or more.

3. Eat healthy
Having a nutritious balanced diet can make a tremendous positive impact on your skin. Consumption of food items that are rich in vitamins, minerals and other nutrients is essential. It is also important to drink lots of water and fluids to stay hydrated. Junk food and sugary drinks should be avoided as it negatively affects skin health.

4. Exercise regularly
Keeping fit through regular workouts and exercise improves the circulation of blood in the body and consequently, the supply of blood and oxygen to the skin. This keeps the skin healthy and young and prevents the early onset of wrinkling and aging.
There are several other ways of preventing skin aging such as not smoking, avoiding using too many products and cosmetics, getting enough sleep, and always keeping skin cleansed and moisturized. Following these simple ways can effectively make your skin look and feel younger and slow down the aging process.
7
people found this helpful
View All Feed
Near By Clinics