Personal Statement
Our team includes experienced and caring professionals who share the belief that our care should be comprehensive and courteous - responding fully to your individual needs and preferences.
...more
Our team includes experienced and caring professionals who share the belief that our care should be comprehensive and courteous - responding fully to your individual needs and preferences.
More about Dr. Vishnu Prajapati
Dr. Vishnu Prajapati is a trusted Veterinarian in Khokhra, Ahmedabad. He has helped numerous patients in his 28 years of experience as a Veterinarian. He has completed BVSc & Animal Husbandry . He is currently practising at Hariom Dog Clinic 2 in Khokhra, Ahmedabad. Book an appointment online with Dr. Vishnu Prajapati on Lybrate.com.

Lybrate.com has a number of highly qualified Veterinarians in India. You will find Veterinarians with more than 36 years of experience on Lybrate.com. You can find Veterinarians online in Ahmedabad and from across India. View the profile of medical specialists and their reviews from other patients to make an informed decision.
Info
Education
BVSc & Animal Husbandry - College of Veterinary Science and Animal Husbandry, Anand - 1990
Languages spoken
English
Hindi
Location
Book Clinic Appointment with Dr. Vishnu Prajapati
Shop No-41, Saibaba Complex, Opposite Hatkeshwar Bus Stop, CTM Khokhra Road, Nehrunagar

,

Ahmedabad
Get Directions
Shop No-5, Matru Village, Shoping Centre, Near New India Colony, In Between Haridarshan Chokdi & Raspan Party, Opposite Tirth Bhumi Residency, Nikol Naroda Road, Nikol

,

Ahmedabad
Get Directions
Services
Submit Feedback
Submit a review for Dr. Vishnu Prajapati
Your feedback matters!
Write a Review
Feed
Nothing posted by this doctor yet. Here are some posts by similar doctors.

Yes madame. There are other options too. But it again depends how bad the condition is, based on the xray interpretation and level of pain of your puppy while walking, sitting or getting up. There are 2-3 simple exercises also which enables the muscles around the affected joint become stronger, which ultimately helps us to avoid pain medication in long term. In few cases we have surgical treatment as the permanent solution. But remember, its more difficult in large or giant breed dogs, if not taken care within first 1 year of age. Please share the xrays and blood reports of your puppy.
3
people found this helpful
Asked for male, 24 years old from Agartala

Dog is carnivores, it eats many kinds of animals, if given to it, but generally, it kills & does not eat. Vomition is an act of getting out the frog from stomach, it is good thing, I have not encountered such situations as like you, in my opinion, it may digest the frog, by its digestive juices, or more prompt, the frog should be removed by laparotomy means by surgical operation, it is done well. Frogs have obnoxious glands on its skin, due to which there will be vomiting,
Asked for Female, 23 years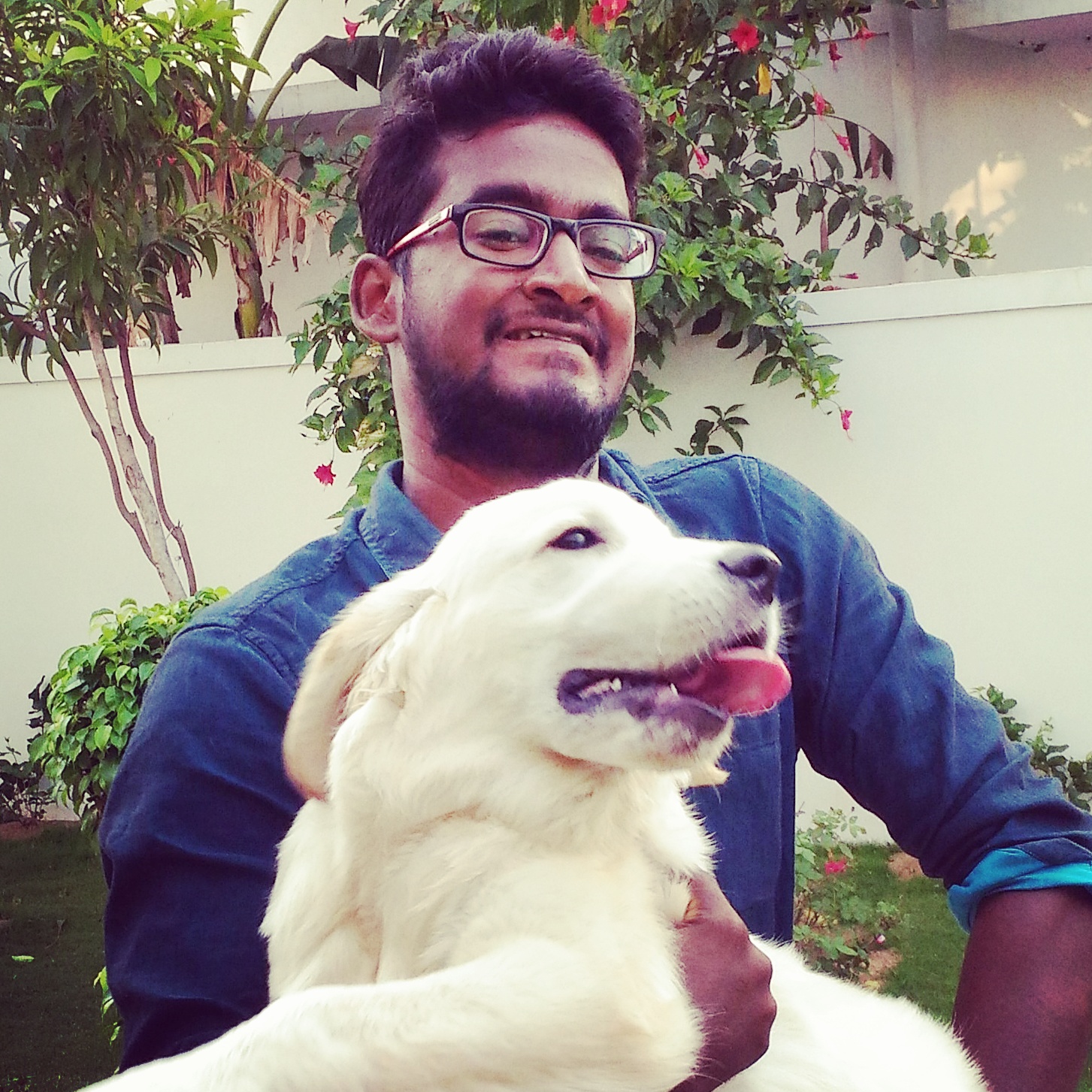 You can apply neem oil on its wound, so that your dog will stop licking the wound due to its smell and taste, and need oil is also heals wound and acts as antibacterial and antifungal medicine.
Shared 2 years ago • Featured Tip

Master of sciences, B.V.Sc. & A.H.
Did you know that regularly brushing your dog's teeth and providing her with a healthy diet and plenty of chew toys can go a long way toward keeping her mouth healthy? Many pooches show signs of gum disease by the time they're four years old because they aren't provided with proper mouth care—and bad breath is often the first sign of a problem. Give your dog regular home checks and follow the tips below, and you'll have a very contented pooch with a dazzling smile.

1. The Breath Test

Sniff your dog's breath. Not a field of lilies? That's okay—normal doggie-breath isn't particularly fresh-smelling. However, if his breath is especially offensive and is accompanied by a loss of appetite, vomiting or excessive drinking or urinating, it's a good idea to take your pooch to the vet.

2. Lip Service

Once a week, with your dog facing you, lift his lips and examine his gums and teeth. The gums should be pink, not white or red, and should show no signs of swelling. His teeth should be clean, without any brownish tartar.

3. Signs of Oral Disease

The following are signs that your dog may have a problem in his mouth or gastrointestinal system and should be checked by a veterinarian:

Bad breath
Excessive drooling
Inflamed gums
Tumors in the gums
Cysts under the tongue
Loose teeth
4. The Lowdown on Tooth Decay

Bacteria and plaque-forming foods can cause build-up on a dog's teeth. This can harden into tartar, possibly causing gingivitis, receding gums and tooth loss. One solution? Regular teeth cleanings, of course.

5. Canine Tooth-Brushing Kit

Get yourself a toothbrush made especially for canines or a clean piece of soft gauze to wrap around your finger. Ask your vet for a toothpaste made especially for canines or make a paste out of baking soda and water. Never use fluoride with dogs under six months of age—it can interfere with their enamel formation. And please do not use human toothpaste, which can irritate a dog's stomach. Special mouthwash for dogs is also available—ask your vet.

6. Brightening the Pearly Whites

Taking these steps will make brushing a lot easier for the both of you:

First get your dog used to the idea of having her teeth brushed. Massage her lips with your finger in a circular motion for 30 to 60 seconds once or twice a day for a few weeks. Then move on to her teeth and gums.
When your pooch seems comfortable being touched this way, put a little bit of dog-formulated toothpaste or a paste of baking soda and water on her lips to get her used to the taste.
Next, introduce a toothbrush designed especially for dogs—it should be smaller than a human toothbrush and have softer bristles. Toothbrushes that you can wear over your finger (or a clean piece of gauze) are also available and allow you to give a nice massage to your dog's gums.
Finally, apply the toothpaste to her teeth for a gentle brushing, as in step 7.
A veterinary exam beforehand may be helpful to find out if your dog's gums are inflamed. If your dog has mild gingivitis, brushing too hard can hurt her gums.
7. Brushing Technique

Yes, there is actually a technique! Place the brush or your gauze-wrapped finger at a 45-degree angle to the teeth and clean in small, circular motions. Work on one area of your dog's mouth at a time, lifting her lip as necessary. The side of the tooth that touches the cheek usually has the most tartar, and giving a final downward stroke can help to remove it. If your dog resists having the inner surfaces of her teeth cleaned, don't fight it—only a small amount of tartar accumulates there. Once you get the technique down, go for a brushing two or three times a week.

8. Know Your Mouth Disorders

Getting familiar with the possible mouth problems your dog may encounter will help you determine when it's time to see a vet about treatment:

Periodontal disease is a painful infection between the tooth and the gum that can result in tooth loss and spread infection to the rest of the body. Signs are loose teeth, bad breath, tooth pain, sneezing and nasal discharge.
Gingivitis is an inflammation of the gums caused mainly by accumulation of plaque, tartar and disease-producing bacteria above and below the gum line. Signs include bleeding, red, swollen gums and bad breath. It is reversible with regular teeth cleanings.
Halitosis—or bad breath—can be the first sign of a mouth problem and is caused by bacteria growing from food particles caught between the teeth or by gum infection. Regular tooth-brushings are a great solution.
Swollen gums develop when tartar builds up and food gets stuck between the teeth. Regularly brushing your dog's teeth at home and getting annual cleanings at the vet can prevent tartar and gingivitis.
Proliferating gum disease occurs when the gum grows over the teeth and must be treated to avoid gum infection. An inherited condition common to boxers and bull terriers, it can be treated with antibiotics.
Mouth tumors appear as lumps in the gums. Some are malignant and must be surgically removed.
Salivary cysts look like large, fluid-filled blisters under the tongue, but can also develop near the corners of the jaw. They require drainage, and the damaged saliva gland must be removed.
Canine distemper teeth can occur if a dog had distemper as a puppy. Adult teeth can appear looking eroded and can often decay. As damage is permanent, decayed teeth should be removed by a vet.
9. Chew on This

chew toys can satisfy your dog's natural desire to chomp, while making his teeth strong. Gnawing on a chew toy can also help massage his gums and help keep his teeth clean by scraping away soft tartar. Ask your vet to recommend toxin-free rawhide, nylon and rubber chew toys.

P.S.: Gnawing also reduces your dog's overall stress level, prevents boredom and gives him an appropriate outlet for his natural need to chew.

10. Diet for Healthy Teeth

Ask your vet about a specially formulated dry food that can slow down the formation of plaque and tartar. Also, avoid feeding your dog table scraps, instead giving him treats that are specially formulated to keep canine teeth healthy.
14
people found this helpful
C.S.C, D.C.H, M.B.B.S
General Physician, Alappuzha
If you have completed the immunisation schedule you need not take again for each bite by your domestic dog
Asked for female, 3 years old from Delhi

You should not use milk for feeding. You should use ceralac (samolac) or starter feed. Check for deworming.

First of all confirm the dog with the canine pregnancy kit (Witness Relaxin kit) if you doubt for pregnancy. If the dog is not pregnant do not worry. She had started her next estrous cycle and so bloody discharge happened. No need for any medication. Just observe the dog for cycles and plan for next mating.
Shared 7 months ago • Featured Tip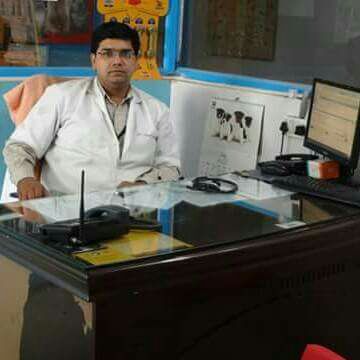 Vaccination in dog

टीकाकरण की प्रकिया एक ऐसा उपाय है जिससे, कुत्तो में होने वाली कुछ प्रमुख विषाणु एवं जीवाणु जनित जानलेवा एवं लाइलाज, बीमारियों जैसे कैनाइन डिस्टेंपर, हेपेटाइटिस, पार्वो वायरस, लेप्टोस्पायरोसिस, रेबीज तथा केनल कफ़ आदि से बचाव के लिए समय समय पर कुत्तों के शरीर में टीका लगाया जाता है,जिससे इन रोगों के खिलाफ रोगप्रतिरोधक क्षमता का शारीर में विकास हो जाता है और हमारा पालतू जानवर एक सिमित अवधि तक इन बिमारियों के घातक प्रभाव से बचा रहता है |
कुछ टीकाकरण संबंधी सामान्य प्रश्नो के जबाब -

१- क्या सभी उम्र के कुत्तो का टीकाकरण जरूरी होता है?
हाँ। आमतौर पर १. ५ महीने (४५ दिन) के उम्र से ऊपर सभी कुत्तो का नियमित समय पर टीकाकरण करना जरूरी होता है यदि किसी कारण वश नयमिति या कभी कराया ही न गया हो तो किसी भी उम्र से टीकाकरण शुरू किया जा सकता है।
२. छोटे बच्चो को किस उम्र से टीका का पहली खुराक देना शुरू करना चाहिए?
४५ दिन के उम्र से ही टीके की पहली खुराक देना बेहद जरूरी होता है
३. क्या सभी छोटे पप्स को टीकाकरण के पहले पेट के कीड़े देना जरूरी होता है -
हाँ। बहुत से परजीवी ऐसे होते है जो माँ के पेट से ही या दूध के जरिये से बच्चे के शरीर में प्रवेश कर जाते है जिससे शरीर को कमजोर कर देते है और जब टीका लगाया जाता है तो कमजोरी के वजह से उतना अच्छा शरीर में प्रतिरोधक छमता का विकास नहीं हो पता इसलिए पहले ऐसे परजीवीओ को नष्ट करना जरूरी होता है
४. क्या होता है टीकाकरण का सही उम्र और समयांतराल?
१. पहली खुराक -जन्म के ६ -८ सप्ताह के उपरांत(कैनाइन डिस्टेंपर, हेपेटाइटिस, पार्वो वायरस, लेप्टोस्पायरोसिस, पैराइन्फ़्लुएन्ज़ा हेतु)
२. बूस्टर खुराक या दूसरी खुराक - प्रथम खुराक के २-३ सप्ताह बाद ; फिर दूसरी खुराक के ठीक एक साल बाद वार्षिक खुराक साल में एक बार पूरी उम्र तक लगवाते रहना चाहिए।
३. तीसरी खुराक - रेबीज वायरस हेतु- प्रथम खुराक जन्म के ३ माह के उपरान्त।
४. बूस्टर खुराक या चौथी खुराक - तीसरी खुराक के २-३ सप्ताह बाद ; फिर तीसरी खुराक के ठीक एक साल बाद वार्षिक खुराक साल में एक बार पूरी उम्र तक लगवाते रहना चाहिए।
५. क्या बूस्टर खुराक देना जरूरी होता है या नहीं?
जन्म के साथ ही माँ से प्राप्त एंटीबाडीज और प्रथम दूध से मिलने वाली सुरछा कवच कुछ सप्ताह तक नवजात के खून में मौज़ूद रह करअनेको बीमारयों से सुरछा प्रदान करती है परन्तु समय के साथ साथ इनकी मात्रा बच्चे के शरीर में कम होने लगती है। जिससे बीमारी होने की आशंका बढ़ जाती है इसलिए लगभग ४५ दिन के बाद टिका का प्रथम खुराक देते है यद्पि ये पता नहीं रहता की माँ से मिलने वाली सुरछा का असर किस स्तर का है जिससे आमतौर पर ये स्तर अधिक होने पर प्रथम खुराक से बच्चे के शरीर में टीकाकरण की गुणवत्ता को बाधित करती है, जो की पप्पस में रोगप्रतिरोधक क्षमता उत्पन्न करने में असक्षम हो जाता है इसलिए कुछ सप्ताह बाद टीकाकरण के दूसरी खुराक दे कर टीकाकरण से रोगप्रतिरोधक क्षमता करने के उद्देश्य को प्राप्त करते है ऐसी दूसरी खुराक को बूस्टर खुराक कहते है।
६. क्या है टीकाकरण की सही खुराक देने के मात्रा:
डॉग चाहे किसी भी उम्र, भार, लिंग अथवा नस्ल के हों उनको समान मात्रा में टीकाकरण का खुराक दिया जाता है
७. क्या है टीकाकरण का सही तरीका:
टीकाकरण खाल के नीचे:कैनाइन डिस्टेंपर, हेपेटाइटिस, पार्वो वायरस, लेप्टोस्पायरोसिस, पैराइन्फ़्लुएन्ज़ा तथा रेबीज जैसी बीमारियों की रोकथाम के लिए खाल के नीचे दिया जाता है
नथुनों में:केनल कफ़ का टीकाकरण कुत्ते के नथुनों में दवा डाल कर किया जाता है
८. क्या सभी टीके एक ही प्रकार के होते है:कुत्तों में टीकाकरण दो प्रकार की होती है
१. कोर टीकाकरण - टीकाकरण जो सभी कुत्तों के लिये आवश्यक है. यह उन बिमारीयों में दिया जाता है जो आसानी से फैलती हैं अथवा घातक होती हैं जैसे रेबीज, एडीनोवायरस, पार्वोवायरस, और डिस्टेंपर.
२. नान कोर टीकाकरण – उपरोक्त ४ बिमाँरीयों (रेबीज, एडीनोवायरस, पार्वोवायरस, और डिस्टेंपर) के टीकाकरण को छोड़कर अन्य सभी नानकोर टीकाकरण माना जाता है | यह उन बिमाँरियों से सुरक्षा प्रदान करता है जो वातावरण के अनावरण अथवा जीवनचर्या पर निर्भर करती है जैसे लाइम डिजीज, केनलकफ और लेप्टोस्पाइरोसिस.
९. एक सफल टीकाकरण करने के बाद क्या फिर भी टीकाकरण विफल हो सकता है?हाँ।
टीकाकरण के विफलता के कारण कुत्ते में बीमारी होने के निम्नलिखित मुख्य कारण हो सकते है –
१. टीकाकरण के दौरान कुत्ते की रोगप्रतिरोधक क्षमता का सम्पूर्ण रूप से कार्य न करना |
२.आयु – कम उम्र के जानवरों की प्रतिरक्षा प्रणाली पूर्णतः विकसित नही होती और बड़े आयु के जानवरों की प्रतिरक्षा प्रणाली कई कारणों से अक्सर कमज़ोर या क्षीण हो जाती है |
३. मानवीय चूक (टीके का अनुचित संग्रहण या अनुचित मिश्रण)- टीकों का संग्रहण एवं इस्तेमाल भी निर्देशानुसार ही होना आवश्यक है | सूरज की रोशनी,गर्म तापमान टीके के प्रभाव को नस्ट कर सकता है | टीके का मिश्रण पशु में टीकाकरण के तुरंत पहले तैयार करना चाहिए | टीके खरीदने के पहले पता करना चाहिए कि टीकों को उचित तापमान एवं देखभाल से रखा गया है या नहीं |
४. डीवार्मिंग – टीकाकरण करने के पहले पेट के कीड़े मारने के लिए डीवर्मिंग करना आवश्यक है, वरना इस तरह का तनाव टीकाकरण के प्रभाव को कम कर सकता है |
५. गलत सीरोटाईप / स्टेन का इस्तेमाल – प्रतिरक्षा प्रतिक्रिया बहुत विशिष्ट होती है | अतः टीके में होने वाली जीवाणु या विषाणु की सही स्टेन होनी चाहिए वरना उससे उत्पन्न होने वाली प्रतिरक्षा जानवर में सही तौर पर सुरक्षा नहीं कर पाती |
६. अनुवांशिक बीमारियाँ – कुछ जानवरों में आनुवंशिक बिमारियों की वजह से सभी रोगों के लिए प्रतिरोधक छमता सामान्य तौर पर कम ही उत्पन्न हो पाती है |
७. वैक्सीन की गुणवत्ता – टीके में प्रतिरक्षा प्रणाली को प्रोत्साहित करने के लिए प्रयाप्त मात्रा में प्रतिजनी की मात्रा होना चाहिए वरना टीकाकरण के बाद प्रतिरक्षा प्रतिक्रिया प्रयाप्त नहीं होती है |
८. पुराने या अवधि समाप्त टीके – पुराने टीकों में आवश्यक प्रतिजनी गुण समाप्त या कम हो जाता है | इस तरह के टीके लगाने से जानवरों को बेमतलब तनाव दिया जाता है |
९. टीकाकरण का अनुचित समय – टीका निर्माता के निर्देशों के अनुसार टीकाकरण का समय (उम्र एवं मौसम के अनुसार), लगाने का तरीका एवं मात्रा तथा दोबारा लगाये जाने की अवधि, इत्यादि निश्चित होता है |इन निर्देशों का पालन सही समय पर न करने से टीकाकरण विफल या निष्क्रिय हो जाता है |
१०. पोषण की स्तिथि- कुपोषण की वजह से जिन पशुओं में पोषक तत्वों की कमी रह जाती है उनमे टीकाकरण के बाद भी प्रतिरोधक छमता सामान्य तौर पे कम ही उत्पन्न हो पाती है |
10. क्या वैक्सीन लगते समय कुत्ते पर कोई दुस्प्रभाव हो सकते है? हाँ
कुछ कुत्तो प्रतिरोधक छमता अधिक सक्रिय होने की वजह से कुछ सामान्य लचण जैसे ज्वर, उल्टी, दस्त, लासीका ग्रंथियों का सूजना, मुख का सूजना, हीव्स, यकृत विफलता और कभी -कभी मौत भी हो सकती है।
1
person found this helpful
Shared 3 years ago • Featured Tip

Preventive Health care: As pets age faster than humans, a year is a long time in a dog's life. We all know that preventing disease or catching it in its early stages is far better than treating it once it has had time to progress to a more severe stage. Preventive health care on a regular basis will help you do just that, and save you and your pet from needless suffering and a larger financial burden.
It is recommended that every pet should receive a general health evaluation once in 6 months. A preventive health visit should cover following aspects:
• Vaccination status
• Parasite control for intestinal parasites, ear mites, ticks and fleas.
• Dental health – care you give at home; any mouth odours, pain, or other signs of disease you may have observed
• Nutrition – including what your dog eats, how often, what supplements and treats are given, and changes in water consumption, weight, or appetite
• Exercise - how much exercise your dog receives including how often and what kind; and any changes in your dog's ability to exercise
• Ears and Eyes – any discharge, redness, or itching
• Stomach and intestines – any vomiting, diarrhoea, constipation, gas, belching, or abnormal stools
• Breathing – any coughing, shortness of breath, sneezing, or nasal discharge
• Behaviour – any behaviour problems such as barking, changes in temperament, any obsessive behaviour, urinary accidents
• Feet and legs – any limping, weakness, toenail problems
• Coat and skin – any hair loss, pigment changes, lumps, itchy spots, shedding, mats, or anal sac problems
• Urogenital – any discharges, heats, changes in mammary glands, urination difficulties or changes, Neutering - if it has not already been performed
• Blood tests – especially for geriatric dogs, those with medical problems, and those who are receiving medications
6
people found this helpful
View All Feed
Near By Doctors