Personal Statement
As a Obesity and Lifestyle Medicine physician, I offer intensive therapeutic lifestyle modification program to my patients for prevention, arrest and reversal of diseases like Obesity, Hi...
...more
As a Obesity and Lifestyle Medicine physician, I offer intensive therapeutic lifestyle modification program to my patients for prevention, arrest and reversal of diseases like Obesity, High Blood Pressure, Diabetes and Heart Disease. In person and Online - both treatment options are available. My 6 month program is combining nutritional medicine (Hunger-free Diet), Mindi-Body Medicine (Meditation), Customised Exercise prescription and Sleep improvement approaches.
More about Dr. Samir Anadkat
Dr. Samir Anadkat is one of the best Diet Doctor and lifestyle medicine physician Ahmedabad. He has helped numerous patients in his 20+ years of medical experience. He has done a fellowship in diabetes, Professional Training in Mind Body Medicine (USA), MS, MBBS (India). He is currently practising at www.lifestylemedicine.in in Navrangpura & Bopal, Ahmedabad. Book an appointment online with Dr. Samir Anadkat and consult privately on Lybrate.com.

Lybrate.com has a number of highly qualified Bariatricians in India. You will find Bariatricians with more than 37 years of experience on Lybrate.com. Find the best Bariatricians online in Ahmedabad. View the profile of medical specialists and their reviews from other patients to make an informed decision.
Info
Education
fellowship in diabetes - Royal Liverpool Academy (U.K.) and Medversity (Apollo) - 2015
Professional Training in Mind Body Medicine - Benson Henry Institute and Harvard Medical School, Boston, USA - 2011
Professional Training in Mind Body Medicine - Center for Mind Body Medicine, Washington D.C., USA - 2006
MS - Medical College, Baroda - 2000
MBBS - Medical College, Baroda - 1995
Languages spoken
English
Gujarati
Hindi
Professional Memberships
Indian Medical Association (IMA)
Location
Book Clinic Appointment with Dr. Samir Anadkat

Lifestyle Medicine at The HealthCare PolyClinic, 27,Amrapali Axiom, Ambli Bopal Junction, S P Ring Road

,

Ahmedabad
Get Directions

203-206 Aeon Complex, Above Wok on Fire & Shiv Sagar Restaurants, Opp Navkar Institute, Vijay Cross Road, Navrangpura

,

Ahmedabad
Get Directions
Consult Online
Phone Consult
Schedule for your preferred date/time
45 minutes call duration
•
₹950 online
Consult Now
Health Packages
180 Days validity
•
Medicines included
₹20000
180 Days validity
•
Medicines included
₹15000
90 Days validity
•
Medicines included
₹12500
Services
Submit Feedback
Submit a review for Dr. Samir Anadkat
Your feedback matters!
Write a Review
Patient Review Highlights
"Well-reasoned"
1 review
"Thorough"
1 review
"Caring"
1 review
"knowledgeable"
1 review
"Very helpful"
2 reviews
Dr. Samir Anadkat Reviews
Verified
Dec 20, 2017
Good
Dr. Samir Anadkat Feeds
Going on a diet isn't restricted to obese or overweight people. Even a relatively fit person might be tempted to go on a crash diet before a major social event like a wedding in the family. Crash diets suggest drastically cutting down your calorie intake so that your body goes into starvation mode. But, whatever be your reason for dieting, did you know that going on a crash diet can do more harm than good?
Here are a few reasons why you should not follow these diets.
The weight loss is temporary: Sure, if you cut out all forms of carbohydrates and survive only on fresh juices and water, you will look slimmer but this look will not last for more than a few days. Crash diets are never advised for more than a few days and the moment you restart including carbs in your diet, you will bounce back to your original weight. Also, the weight you lost isn't because the fat content in your body went down but because you lost water weight.
It causes emotional side effects: Looking good is supposed to make you feel good but going on a crash diet can bring out the ugly side of your emotions. When the body is starved of nutrients, it makes a person grumpy, sad and irritable. You are also likely to feel lethargic and tired. This puts you at a higher risk of binge eating later which will make you put on more weight than you supposedly lost.
You lose good fat: Not all fat is harmful to the body. A certain amount of fat is necessary for the functioning of various organs in the body. Going on a crash diet can cause a deficiency in healthy fats and essential fatty acids. This hampers metabolism and can cause a number of health issues in the long run. Depriving your body of all kinds of fat will also create an urge to eat fatty foods that are richer in bad fats as compared to good fats.
It can harm your heart: Low-calorie diets not only deprive your body of essential nutrients but can also lower your immunity and damage your veins and arteries. In the long run, it can damage your heart muscles and increase the risk of cardiovascular conditions such as palpitations, shortness of breath, strokes and heart attacks. It can also cause tears in the heart muscles that increase the risk of heart diseases such as arteriosclerosis.
Lastly, crash diets are not something that can ever be sustained. Hence, instead of falling for such fads, eat a healthy, well-balanced diet, stay away from processed foods and exercise regularly.
In case you have a concern or query you can always consult an expert & get answers to your questions!
5060
people found this helpful
Eating less and exercising more to shed weight is a myth that has been in existence for centuries. This method fails for over 95 percent of the population who has tried to implement this procedure. If calorie is the only factor that could regulate weight loss, the question certainly arises as to why a fat person feels hungry when they already have so much of calories stored in their body? Here is a brief explanation to investigate further.
The simple answer to the weight gain and hunger problem is the hormones. A fat individual feels hungry even though there are millions of calories inside his body is because of a hormone, known as insulin. There are enough scientific experiments to back the claim. Here is a set of experiments where the participants took an equal number of calories. While one set of participants ate hormonally food, the other set did not. Here goes the result:
There were 87 studies conducted at the University of Florida and the result has an astonishing co-relation with weight loss and hormonally helpful food. The set of people who ate hormonally helpful food lost 12 pounds of more weight than compared to the other set who consumed the same number of calories but were not hormonally conducive.
Research conducted by the Cornell University studies three set of participants who were given 1800 calories every day. The set of participants who got the most hormonally helpful diet could lose 86.5% weight more than the other two set of participants.
9 studies published in the reputed journal, Nutrition and Metabolism reported that people who ate hormone friendly food could lose more weight than the ones who ate not-so-hormone-favourable food.
What is the role of Insulin?
Insulin is the hormone that signals the body to increase weight. This is termed as body set weight (BSW). In other words, an increased insulin count necessarily means an increased BSW. To achieve the new weight, a person needs to eat more and decrease the total energy expenditure in the process. In other words, it is insulin that makes us fat. Eating is a sub-function of insulin response in the body.
How does the vicious cycle keep continuing?
Since insulin is the sole important factor in weight gain. There is a vicious cycle that continues around food consumption, exercise and increased insulin count. As soon as the insulin count goes up in the body, the quench for food goes up. No matter how much exercise, a person does, the appetite for food persists. The weight shed by doing exercise comes back with the consumption of more food. The net result is no-weight-loss.

So, the first step towards weight loss with this condition is to get your insulin levels under control. Also, keep the other factors affecting insulin levels under control in order to arrest any further damage to your health. In case you have a concern or query you can always consult an expert & get answers to your questions!
3612
people found this helpful
Dieting has become synonymous with weight loss. Many people believe that giving up on the tasty and lip-smacking cuisines and delicacies can help them to get back in shape. From living on fruits and vegetables to almost starving themselves, people try different forms of dieting to lose weight. Most people start dieting with a bang but lose their focus and determination in between. In this regard lifestyle habits surely earn brownie points. More and more people are implementing healthy lifestyle practices in their lives. These changes have made their lives a lot easier. What is more, it also takes care of their body weight

As per a survey, many people quit dieting within a week. People often starve themselves in the name of dieting. Needless to say, they not only fail to lose weight but also end up with numerous side effects and health complications. Dieting is all about eating the right kind of foods in appropriate quantities as per your body requirements. There are many reasons why dieting often fails.
Starting with a diet plan without consulting a specialist in itself is a wrong approach. Every person has different body structure and requirements. What works for one person may fail for another.
Many people with strict dieting often experience diet withdrawal symptoms. They get mood swings, suffer from skin problems, digestive problems, feel weak and dizzy. In some, there may be a brain fog. Under extreme conditions, people have no other options but to give up dieting.
Dieting can be a struggle for people whose life revolved around food binging. Having to give up on their favorite foods is no joke. The cravings can drive them crazy. Add to that, social functions, peer pressure, birthday parties, and weddings. The only outcome possible is dieting long gone down the drain.
While dieting can end on a disastrous note for most people, healthy lifestyle practices gives you a lot of reasons to cheer about. Healthy changes in lifestyle habits have helped many people to stay fit and healthy, and most importantly, maintain a desirable body weight.
Making changes in lifestyle habits is no Herculean task. Many people have benefited immensely by making small yet effective lifestyle changes.The lifestyle habits like meditation or swimming are neither drastic or harsh. In fact, these are known to be great mood enhancers and stress busters.
Everyone knows the health benefits of sleeping. From stress to weight problems, it takes care of everything. A sound sleep and proper rest are lifestyle practices that most people will love to follow.
Healthy lifestyle practices can be fun and yet rewarding. It comes with negligible or no side effects.
Unlike dieting, the lifestyle habits are not only healthy but also easy on the body. They are here to stay not for days or weeks, but for as long as you live.
In case you have a concern or query you can always consult an expert & get answers to your questions!
3171
people found this helpful
If only losing weight was as easy as gaining it, people would have been a lot happier in their lives. Maintaining a healthy body weight has become very important. In addition to the physical discomfort, being obese or overweight can invite innumerable health complications. From diabetes to cardiac problems, menstrual problems to reproductive disorders, the list is endless. Unhealthy lifestyle habits and practices make things even worse. As per a survey, obesity is on a mercurial rise, wreaking havoc like never before. The condition is particularly affecting children and teenagers. It can often be really painful to see them suffer so much because of obesity.

Since time immemorial, we were made to believe that physical activities such as exercise and gymming play a pivotal role, assisting millions of people to lose weight effectively. Nobody ever felt the need to challenge the credibility of this fact. We were too happy to follow the belief blindly. The hardcore fitness freaks swear by the health benefits of exercises and gymming. Now here comes a shocker, recent studies suggest that exercise or gymming does little to help you shed the extra pounds. Yes, you heard it right! Research in the UK and USA have come up with this shocking fact that is sure to break many hearts.

There is no denying the fact that exercise and gymming is a healthy practice. People with cardiac problems, dementia, anxiety, to name a few, definitely benefit from exercises. It has made pregnancy a lot easier for many pregnant women. However, when it comes to weight loss, the contribution is almost negligible. Many people have the misconception that obesity is mainly due to lack of physical activity and exercise. If that was the case then physically fit people would never put on any weight, which is not always the case. Obesity can be an indication and an outcome of some serious health complications, such as PCOS (PolyCystic Ovarian Syndrome), hypothyroidism, cushing's syndrome, to name a few. In such cases, exercise may help to lose some weight, but only when supplemented along with proper medications and treatment.

Many health and fitness institutes and organizations guarantee 100% success and fruitful results for people dealing with obesity. It would be extremely foolish on your part to buy their words without getting yourself medically examined. A timely diagnosis and treatment will automatically be helpful to deal with the situation better. Gymming or exercise helps to lose weight when amalgamated with a proper
diet
and healthy lifestyle practices. A strong determination and willpower are equally important for weight loss.
Losing weight may be difficult, but not impossible. Have patience, lead a healthy life, eat a healthy and balanced diet. Exercise, but do not depend on it to work miracles for you. If you wish to discuss about any specific problem, you can consult a
Dietitian/Nutritionist
.
3416
people found this helpful
In the earlier days, the food was not as readily available as it is today. For that reason, our ancestors probably did not eat every day. This has made the idea of intermittent fasting popular as a way of losing excess weight and reducing the risk of chronic diseases such as diabetes. Intermittent fasting involves eating a regular diet for five days of a week and lowering your calorific intake to 25% of your usual intake for the remaining two days.
Let's take a closer look at some of the benefits of this diet.
Weight loss: By fasting intermittently, you are not starving your body but increasing your metabolism rates. This is because when your calorific intake reduces, so does the body's insulin levels. At the same time, the growth hormone levels may increase. Simultaneously, norepinephrine is sent to the fat cells by the nervous system to break down fat cells into fatty acids that can be used to release energy. As a result of these changes, the rate at which fat burns increases considerably. Thus, while no muscle weight is lost, there could be significant weight loss due to the loss of fat.
Reduced triglyceride and cholesterol levels: When you are forced to lower your calorific intake without compromising on nutrition for your body, your diet will include more fresh fruits and vegetables instead of refined carbs and processed foods. These foods have a low-fat value and bad cholesterol value. However, they do contain good cholesterol that helps remove bad cholesterol from the body and reduce triglyceride levels.
Lower blood pressure: Your diet plays an important role in controlling hypertension. Fasting for one or two days a week can cleanse your system and be very beneficial in lowering blood pressure levels. This is because it increases resistance to oxidative stress and helps reduce inflammation. Lowering of blood pressure levels is also one of the effects of weight loss. Thus, intermittent fasting helps lower blood pressure both directly and indirectly.

Reduced risk of diabetes: Lowering a number of calories being consumed can reduce insulin resistance and in turn lower blood sugar levels. This can protect a person against type 2 diabetes and reduce their risk of suffering from this condition. It also protects a person against kidney damage. However, this effect of intermittent fasting is seen more in men than in women.
Improved brain functioning: Intermittent fasting can also benefit the brain. While it reduces oxidative stress and inflammation, it can promote the growth of new nerve cells that boost brain functioning. In addition, it increases the level of hormones such as brain-derived neurotrophic factor (32, 34, 35) that helps prevent depression and other issues.
There are many other variations of intermittent fasting. It is firmly rooted in our Indian tradition too. Eating once a day on certain days of month or week, doing navratri fast etc are some forms of intermittent fasting. There are many scientific protocols developed in recent years to this effectively and result oriented manner. World over intermittent fasting is used by health practitioners to reverse diseases and restore health. All the best!
In case you have a concern or query you can always consult an expert & get answers to your questions!
3612
people found this helpful
If you are sticking to your diet chart and slogging hard at the gym, yet the body refuses to shed any weight, it is time to rethink about the whole schedule. A microscopic vision on diet and exercise may not always be the right way to go in the endeavor of losing weight. There are factors such as sleep deprivation and high amount of stress that could over-write other factors and play a crucial hand in increasing weight. Here is a brief idea on tackling issues like these:
Sleep is a crucial factor: If you are finding it difficult to avoid the mid-afternoon slump just after lunch and there is a craving for sweet at the same time, do not curse yourself. It is very natural. The combination of carbs and sleep deprivation can be a deadly combination. A Harvard study conducted in the year 2004 found that men of the average age of 22 with a normal Body Mass Index (BMI), suffering from sleep deprivation tend to face appetite and hunger issues. Another eye-opener from the same study was that the appetite of these lot is always directed to dense energy foods and high carbohydrate foods. The hunger often hits in the afternoon.
While this is a relatively new area of research, it is pretty evident that hormonal intervention is a key component of weight gain. Less than adequate sleep means a decrease in leptin and an increase in ghrelin hormone. The first hormone increases hunger and the second hormone increase appetite. Other studies conducted by the Stanford University and the University of Wisconsin found that people who had less than 7.7 hours of sleep have a higher body mass index compared to their counterparts. Simply put, if the body does not rest sufficiently, it draws its energy from food. This results in weight gain.
Stress is bad news: The late-night sleeping woes are largely blamed upon stress and rightly so. Stress can have a profound impact on the body. It changes the body hormone and invites several unwanted diseases. Cortisol is the hormone that helps an individual to manage stress by providing extra energy. As it turns out, people suffering a high amount of stress daily fails to utilize the high amount of energy that cortisol produces. The excess cortisol released through hormones such as the serotonin and insulin can slow down the metabolic function of the body, imbalance the blood sugar level, increases cravings and hunger. Extra cortisol can notch up the belly and the waist by a few inches resulting in cardiovascular diseases for many. New research has reported that people who can handle stress better, has a 60 percent lesser risk of cardiovascular diseases. If you wish to discuss about any specific problem, you can consult a Dietitian/Nutritionist.
3171
people found this helpful
You just need to lose 4 to 5 kg of weight. Eliminate all sugar and sweet food from your diet and eat salad with lunch and dinner. This is best for refucing belly fat. If you are already doing this than a metabolic and hormonal assessment will help to decide what kind of detail diet plan has to be created for you.
4
people found this helpful
Near By Doctors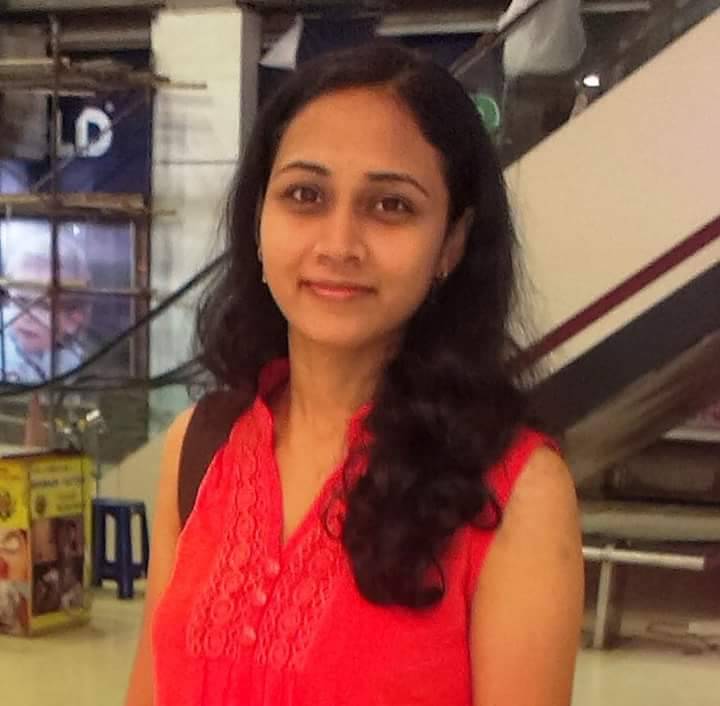 Registered Dietitian, P.G.Dip in Dietetics, B.H.SC.-Food Science & Nutrition
Dietitian/Nutritionist
Book Appointment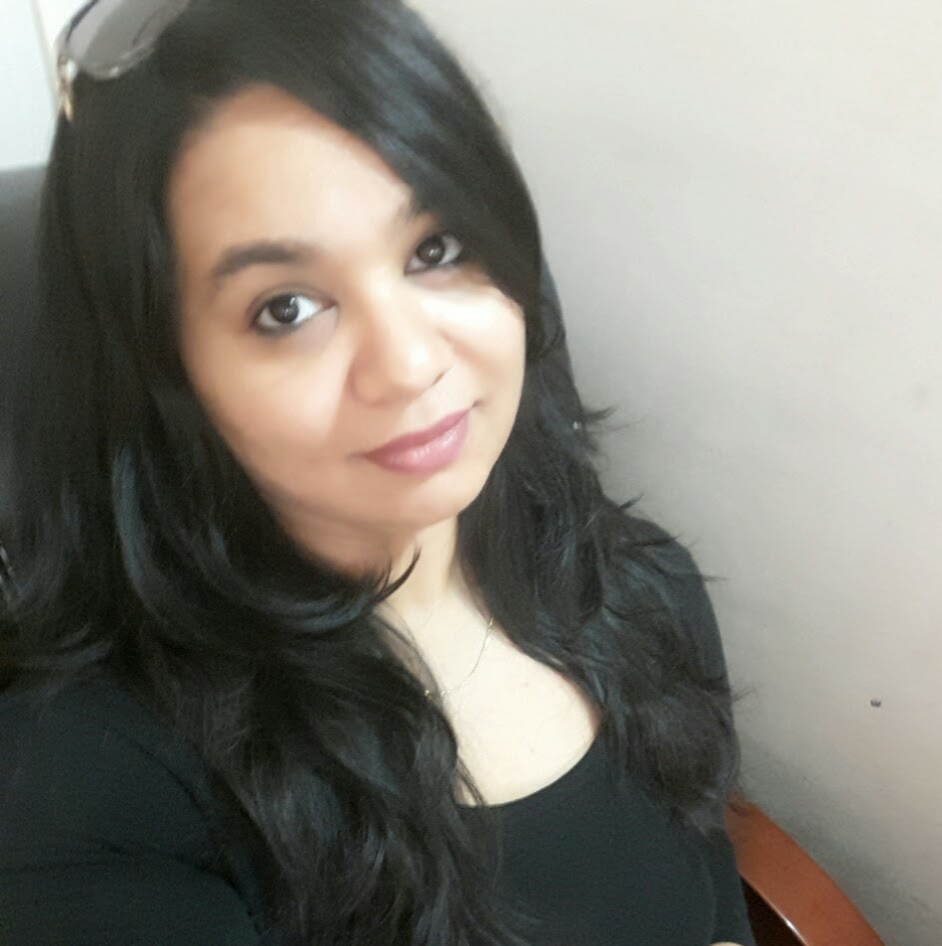 Diploma In Nutrition & Health Education
Dietitian/Nutritionist
Book Appointment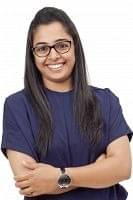 Post Graduate In Nutrition
Dietitian/Nutritionist
Komal Patel's Diet Studio,
Book Appointment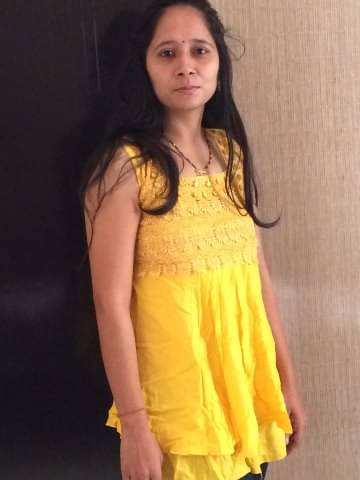 Msc- Food & Nutrition
Dietitian/Nutritionist
Book Appointment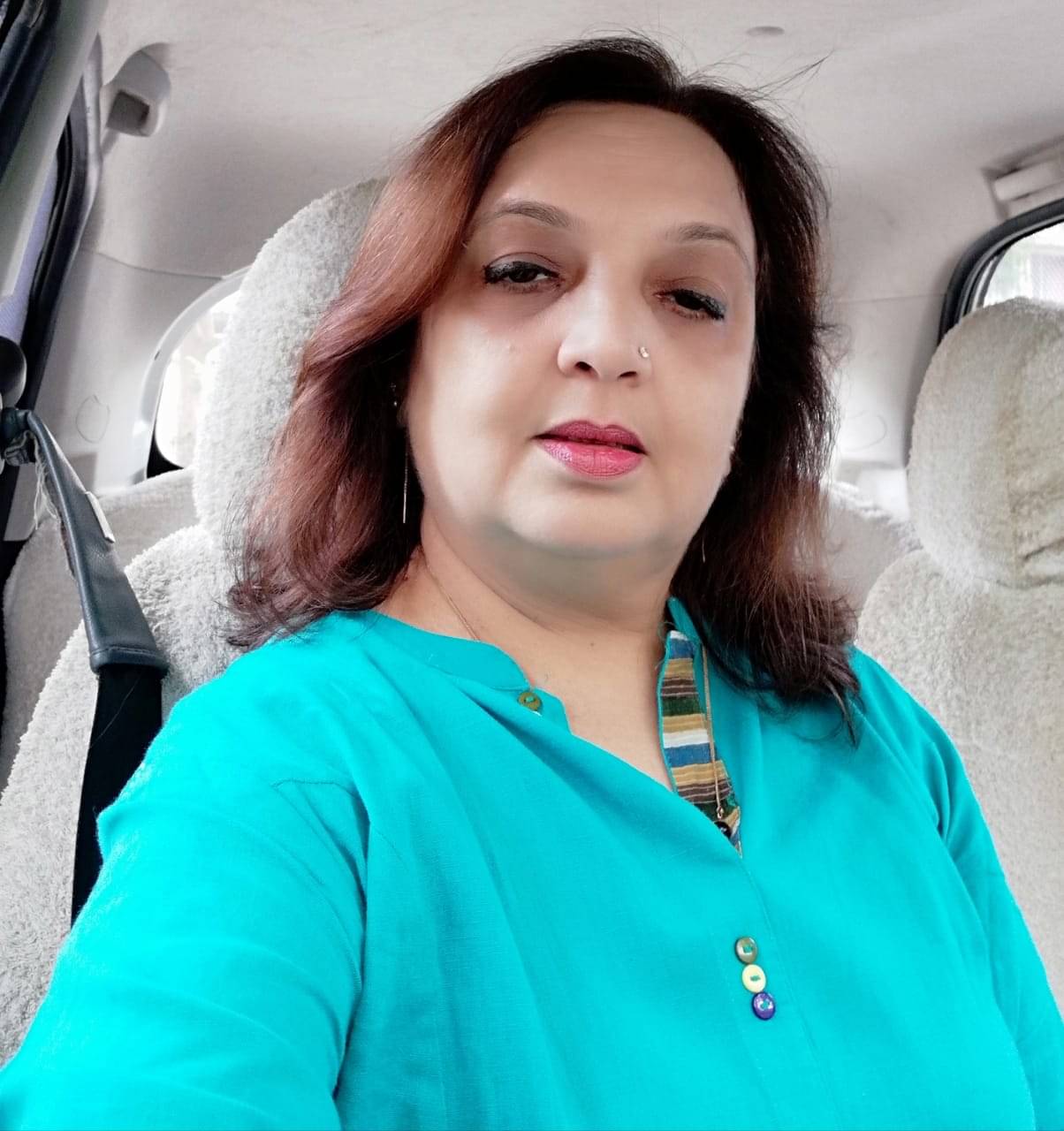 BSC Food & Nutrition, Clinic Nutrition
Dietitian/Nutritionist
Book Appointment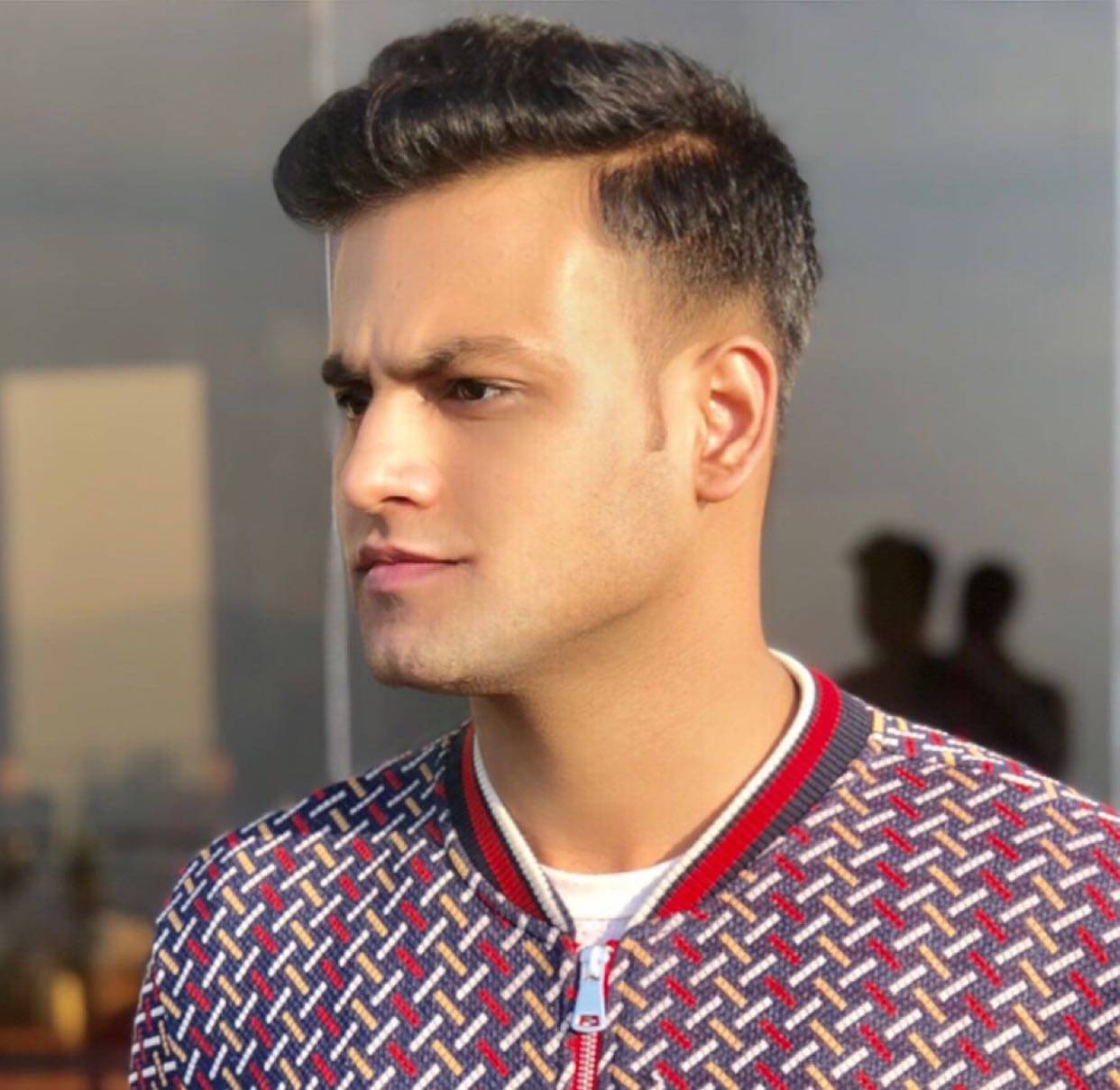 Certified Nutritionist
Dietitian/Nutritionist
Book Appointment