Personal Statement
To provide my patients with the highest quality healthcare, I'm dedicated to the newest advancements and keep up-to-date with the latest health care technologies.
...more
To provide my patients with the highest quality healthcare, I'm dedicated to the newest advancements and keep up-to-date with the latest health care technologies.
More about Dr. Purva Patwari
Dr. Purva Patwari is one of the best Ophthalmologists in S G Highway, Ahmedabad. He has been a practicing Ophthalmologist for 7 years. He is a DNB - Ophthalmology, MNAMS - Ophthalmology . You can consult Dr. Purva Patwari at Patwari Retina Clinic in S G Highway, Ahmedabad. Book an appointment online with Dr. Purva Patwari on Lybrate.com.

Lybrate.com has a nexus of the most experienced Ophthalmologists in India. You will find Ophthalmologists with more than 39 years of experience on Lybrate.com. You can view profiles of all Ophthalmologists online in Ahmedabad. View the profile of medical specialists and their reviews from other patients to make an informed decision.
Info
Education
DNB - Ophthalmology - Aravind Eye Hospital Madurai - 2012
MNAMS - Ophthalmology - Aravind Eye Hospital Madurai - 2012
Languages spoken
English
Hindi
Gujarati
Tamil
Professional Memberships
All India Ophthalmological Society
Location
Book Clinic Appointment with Dr. Purva Patwari
No.9, Devang Society, SG Highway, Landmark : Opposite Gurudwara, Near Airtel Office

,

Ahmedabad
Get Directions



Consult Online
Text Consult
Send multiple messages/attachments. Get first response within 6 hours.
7 days validity
•
₹300 online
Consult Now
Services
Submit Feedback
Submit a review for Dr. Purva Patwari
Your feedback matters!
Write a Review
Patient Review Highlights
"Very helpful"
6 reviews
"Caring"
1 review
"knowledgeable"
3 reviews
"Well-reasoned"
1 review
"Inspiring"
1 review
"Sensible"
1 review
"Professional"
1 review
Dr. Purva Patwari Reviews
Vijay
Jan 1, 2018
I found the answers provided by the Dr. Purva Patwari to be knowledgeable, well-reasoned, inspiring, sensible and professional. Very helpful also.
Aditya
Nov 16, 2017
I found the answers provided by the Dr. Purva Patwari to be caring. Thank you sir
Suraj Shambharkar
Dec 2, 2017
I found the answers provided by the Dr. Purva Patwari to be very helpful. Ok
Dr. Purva Patwari Feeds
LASIK or Laser-Assisted in-situ Keratomileusis is a kind of eye surgery used for correcting certain vision problems as well as reducing or doing away with the need for corrective lenses or eyeglasses. It is a widely used refractive surgery that alters the shape of your cornea, the transparent tissue on the frontal portion of the eye. The fundamental aim of this surgery is to refract (bend) light rays in order to make them focus on the retina with improved precision, thus creating a sharper and clearer vision.
You can go for a LASIK eye surgery if you are experiencing any of these problems:
Myopia or Nearsightedness: It is a condition wherein you enjoy a clearer vision while looking at objects that are close to you. However, distant objects would appear blurred.
Hypermetropia or Farsightedness: Here, you may experience blurred vision while focusing on objects which are near to you but tend to enjoy better clarity in vision while viewing objects which are placed at a distance.
Astigmatism: It is a condition disrupting focus of both the distant and close (near) vision.
Learn About The Different Tyoes Of Lasik-
C-Lasik- C-Lasik or Customized Lasik is gaining ground as the latest and the most effective tool for restoring the quality of one's vision. It uses a Wave front Guided customized ablation to render personalized treatment to each individual. While the surgical procedure stays the same, C-Lasik, also known as "Eagles' Eye Vision" can provide the perfect shape to the eye surface, helping one to focus accurately. C-Lasik means that laser eye treatment is now unique to each eye. With C-Lasik, treatment is designed specifically to treat your individual vision errors. It improves the quality of your vision. Each C-Lasik assessment involves an extra diagnostic (screening) process to let the surgeon understand your vision better and select the most suitable treatment for you.

iLasik- iLasik is the first vision rectifying procedure that is fully customized, done with the use of a laser. It is used to rectify myopia till a measure of 10 diopters, hypermetropia up to +5 diopters and astigmatism, till -5 dioptersafter evaluation of cornea. iLASIK is different from normal LASIK surgery because it recognises that every eye is different. Using 3D mapping technology, the characteristics along with the uniqueness of each eye is recognised. Then using this information, a blueprint is developed so that the lasers can target the right areas. High-frequency pulses are used to create a corneal flap which is lifted so that another laser can repair your eyes. iLasik is the only procedure that has the technology to personalize treatment to individual vision needs. In fact, wavefront measurements are 25 times more precise than those taken with conventional methods used for eyeglasses and contacts.
Contoura Vision LASIK- Contoura Vision is the most advanced technology available for laser vision correction when it comes to accuracy and precision. This diagnostic technology is able to meticulously identify and record irregularities in the cornea's curvature as well as its optics. During the procedure, this information is combined with the patient's corrective eyewear prescription to dramatically improve vision for those suffering from nearsightedness (myopia) and astigmatism. While standard LASIK surgery has been helping individuals enhance correct visual refractive errors for many years, Contoura Vision takes the treatment a step further by offering even greater degrees of enhanced vision quality. Potential benefits of this technique can also include a reduced "glare" at night and even an increase in reading speed.
In case you have a concern or query you can always consult an expert & get answers to your questions!
4439
people found this helpful
A cataract is defined as a clouding of lens in the eye where your vision gets blurred. A cataract affects the eyes, when light that passes through the lens prevents a clearly formed image from reaching your retina. The disease is very common and usually, develops as your eyes age or due to any injury caused to the tissues that cover your eye's lens.
Types of cataracts:
Senile Cataract: This is the commonest of all. It is age-related clouding of the lens. It can affect the near or distance vision and can also cause glare and change in glasses power.
Secondary Cataract: It can be developed after surgery for other eye problems like glaucoma and other health conditions such as diabetes.
Traumatic Cataract: It can develop many years later after an injury caused to your eye.
Congenital Cataract: As the term explains, the disease may be inborn or some children might develop it at a later stage which often affects both eyes.
Radiation Cataract: It can form after you are exposed to some form of radiation.
A cataract surgery involves the extraction or cleaning of the cloudy lens, which is then replaced by a clear artificial lens.
Why does it happen?
There are lenses that lies behind our iris and pupil which act much like a camera lens. It helps concentrate light onto the retina at the back of our eye to form a sharply defined image. Besides, the lens also helps our eyes to adjust focus and allows us to see things clearly both far away and up close. The lens is composed of protein and water where the protein is arranged in a manner to keep the lens clear thereby letting light pass through it.
However, as we grow old, some of the protein starts to become thick and cloud a small lens area. This is known as a cataract. With the passage of time, it may inflate and cover more of the lens, making it difficult for us to see.
Besides, there are other causes of cataract such as smoking, addiction of alcohol, prolonged sunlight exposure, to name a few.
When should you opt for a cataract surgery?
Believe it or not, but till date no eye drop or medication has proven to reverse or prevent the formation of a cataract. If a cataract is affecting your nearsightedness or alteration in your prescription, then new prescription eyeglasses may help to better your blurred vision. However, the only treatment for a cataract is the surgical removal of your natural lens. And, most eye doctors recommend this surgery only when the problem becomes severe and starts hampering your day-to-day activities, such as studying or driving at night.
Cataract surgery is a procedure to remove the lens of your eye and, in most cases, replace it with an artificial lens. Normally, the lens of your eye is clear. A cataract causes the lens to become cloudy, which eventually affects your vision.
Cataract surgery is performed by an eye doctor (ophthalmologist) on an outpatient basis, which means you don't have to stay in the hospital after the surgery. Cataract surgery is very common and is generally a safe procedure.
How a cataract affects your vision
Cataract surgery is performed to treat cataracts. Cataracts can cause blurry vision and increase the glare from lights. If a cataract makes it difficult for you to carry out your normal activities, your doctor may suggest cataract surgery.
When a cataract interferes with the treatment of another eye problem, cataract surgery may be recommended. For example, doctors may recommend cataract surgery if a cataract makes it difficult for your eye doctor to examine the back of your eye to monitor or treat other eye problems such as age-related macular degeneration or diabetic retinopathy.
In most cases, waiting to have cataract surgery won't harm your eye, so you have time to consider your options. If your vision is still quite good, you may not need cataract surgery for many years, if ever.
When considering cataract surgery, keep these questions in mind:
Can you see to safely do your job and to drive?
Do you have problems reading or watching television?
Is it difficult to cook, shop, do hardwork, climb stairs or take medications?
Do vision problems affect your level of independence?
Do bright lights make it more difficult to see?
Risks
Complications after cataract surgery are uncommon, and most can be treated successfully.
Cataract surgery risks include:
Inflammation
Drooping eyelid
Dislocation of artificial lens
Glaucoma
Secondary cataract
Loss of vision
Your risk of complications is greater if you have another eye disease or a serious medical condition. Occasionally, cataract surgery fails to improve vision because of underlying eye damage from other conditions, such as glaucoma or macular degeneration. If possible, it may be beneficial to evaluate and treat other eye problems before making the decision to have cataract surgery.
In case you have a concern or query you can always consult an expert & get answers to your questions!
4389
people found this helpful
Eye Strain is an umbrella term that denotes a number of symptoms that relate to the extended use of eyes as well as discomfort that may come from excessive smartphone and computer use. This condition may or may not lead to significant eye damage and is usually characterised by blurry vision, headaches and a feeling of dryness in the eye as you blink less which creates less tears. This may happen due to the extended use of the eye when you are following objects on a screen or staring at a screen for too long. So, is eye strain the cause of your headaches?
Causes: Eye Strain or Asthenopia is caused by concentrating on visually intense tasks like reading from texts that have a fine print, the use of computers and other screens for prolonged periods, and trying to focus on objects in the dark. This can lead to distress of the muscles in this area which can also cause eye strain leading to a variety of symptoms including double imagery and even headaches and mild migraine like conditions.
Eye Muscle Imbalance: When there is eye strain which leads to headaches, it can also give rise to eye muscle imbalance which makes it difficult to concentrate with both eyes at the same time. In such cases, one may need bifocal glasses so as to fix the issue and prevent such debilitating headaches to remain on a persistent basis.
Diagnosis: Digital eye fatigue and ocular eye strain leading to headaches can be diagnosed by a doctor with the help of regular eye examinations. In any case, one should have the eyes checked at least once a year. This is especially important if your job involves sitting in front of the computer screen for prolonged hours.
Symptoms: There are a variety of symptoms of these headaches that are caused by eye strain. Apart from blurry vision which does not allow the patient to see properly and clearly without glasses, it can also cause headaches with symptoms like nausea and sensitivity to light. Retinal or eye migraines do not necessarily have to come with headaches, but the pressure can be painful enough.
Treatment: To begin with, the best form of treatment for headaches born from eye strain includes prevention which can be done by getting plenty of rest and sleep even as we limit the hours spent in front of the screen. One can also lower the resolution of the screen and make it more ambient. Also, the screen should be placed at a considerable distance from the eyes. The doctor can also prescribe glasses and eye drops for better eye lubrication.
In case you have a concern or query you can always consult an expert & get answers to your questions!
4252
people found this helpful
An inflammation resulting in the formation of a thin layer inside the eyelids or the white part of the eyeball is known as pink eye or conjunctivitis. This condition turns the eye ball into pinkish color, hence the name. Based on the severity of the infection, either one or both eyes get affected.
What are the common symptoms?
Medium to heavy swelling of the eye
Eye crusting after sleep
A burning sensation
Irritation, itching or blurred vision
Redness and increased sensitivity of the eye
Different kinds of conjunctivitis:
How to prevent pink eye?
While prevention is the best way to refrain from conjunctivitis, some basic hygiene checks are very important. Here is a list of must do's:
Do not share personal items such as combs, towels and toiletries.
Stay away from a conjunctivitis infected patient
Using of goggles while swimming
Frequent usage of hand sanitizer and hand wash
In case you have a concern or query you can always consult an expert & get answers to your questions!
4354
people found this helpful
High blood pressure can lead to hypertension, which is known to cause a variety of debilitating side effects or symptoms in the life of the patient. It can also lead to a number of related ailments which can affect the various organs of the body. The eyes are one of the organs that are most susceptible to this kind of spike in the body's blood pressure. Let us learn more about the connection between the two.
Retina: When high blood pressure goes untreated for a prolonged period, it can easily start to affect the blood vessels that can be found in the retina. The retina is the third or the inner most layer of the eye which is sensitive towards light and usually helps in refraction. This is where the light reaches so that one can focus clearly on an image. When the blood pressure of the patient stays high for a prolonged basis, there is significant pressure on the blood vessels in this part of the eye which can lead to an eye disease known as hypertensive retinopathy.
Symptoms: Symptoms of this eye disease include lack of clarity and focus when the eye comes to rest on an object, as well as headaches and other vision problems that typically spring from eye strain that one will go through while trying to focus even harder. It may be seen that the symptoms do not appear in the very early stages of this disease.
Diagnosis: The diagnosis of the condition is usually done by an ophthalmologist who will use an ophthalmoscope in order to project light towards the specific part of the eye so that the back of the eyeballs can be examined. The signs that the doctor will look for during the examination include narrowing of the blood vessels in this part of the eye, inflammation of the macula which is the central portion of the retina, and bleeding in the back of the eye. Also, the doctor will check for spots in the retina with the help of cotton swabs and exudates.
Treatment: The best and only way of treating this condition is by keeping one's blood pressure in control with the help of medication prescribed by the doctor.
Prevention: There are many ways of preventing the onset of this disease, including losing weight so that there is less pressure on the body. Also, one must stick to a healthy diet and exercise regularly after taking recommendations on the appropriate exercises from the doctor. Additionally, it is also important to see a doctor on a regular basis so that there is constant monitoring and regulation of the medicines and the blood pressure. In case you have a concern or query you can always consult an expert & get answers to your questions!
4206
people found this helpful
Excessive blinking or the urge to rub your eyes is most often caused by foreign objects in your eyes. This foreign object can be anything from your own eye lash to dust or a shard of metal. The area these foreign objects affect is the cornea or the conjunctiva. It can scratch the cornea causing an infection of affecting your vision if not treated in time. A foreign object usually enters your eye as a result of a high impact collision or force like wind etc. Some of the symptoms of having a foreign object in your eye include:
Pressure or discomfort in the eye
Pain in the eye
Excessive tearing and clear or bloody discharge from the eye
Increased sensitivity to light
Redness in the eye
Blinking continuously a few times can dislodge some types of foreign objects. If it affects your vision or causes constant tearing consult a doctor. Do not attempt to rub your eyes in an effort to remove the object. Instead restrict the movement of your eye until a doctor can remove the irritant. To avoid further injury to the eye, bandage the eye with a clean cloth. If the object does not allow you to close your eye, cover it with a paper cup and bandage it. Do not use anything, such as tweezers or cotton directly on the eye.
In some cases, the irritants can be seen with the naked eye. If you think something is stuck in your eye, wash your hands and look at your eye under a bright light. Pulling the lower lid down and flipping the upper eye lid can allow you to see the eye more clearly. To remove a foreign object under the upper eyelid submerge the eye in a flat bowl of water and rapidly open and close it a few times. This can help flush the object out of your eye. Alternatively pour a glass of warm water over your eye while keeping them open. Washing the eye can help get rid of irritants stuck under the lower eyelid.
In more serious cases, anesthetic drops are used to numb the eye. The eye will then be observed under a magnifying glass to see the extent of the injury. Your doctor may use several methods to remove the irritant depending on its size and extent of penetration. You may also be given medication to help deal with the pain caused by the object. In case you have a concern or query you can always consult an expert & get answers to your questions!
3976
people found this helpful
Every 2 hours take a 10 min break away from the screen and all gadgets Close your eyes Use eye drop genteal thrice a day Never wash your eyes open, it washes the natural tear film.
2
people found this helpful
Near By Doctors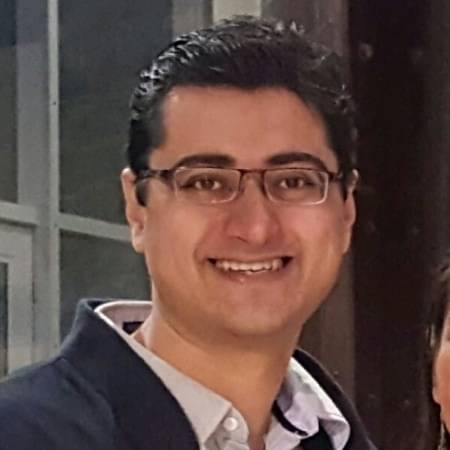 MBBS, MS - Ophthalmology, Fellow in Cornea and Refractive surgery
Ophthalmologist
Cornea Clinic Dr. Geet Shah,
Book Appointment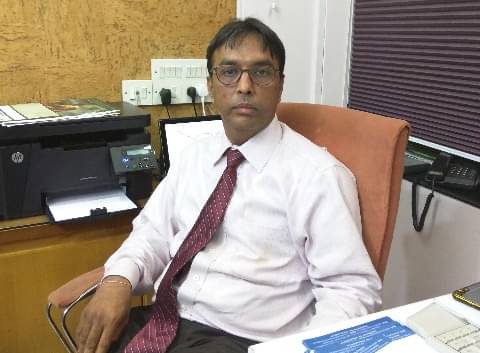 M.S
Ophthalmologist
Sanjivani Eye Hospital & Phaco Centre,
Book Appointment